The question was obvious; the need was immediate. How could pet industry wholesaler-distributors help our retail pet business partners navigate the unprecedented business crisis caused by COVID-19?  
Within one week of the COVID-19 shutdown in the U.S., Global Pet Expo and Pet Store Pro partnered with Lynn Switanowski, founding partner of Creative Business Consulting Group, on a four-part webinar series: Navigating Your Pet Business in These Uncertain Times. Switanowski is a pet retail strategist, marketer, inventory specialist and frequent Global Pet Expo speaker with 30-plus years of retail industry experience. 
The first part of the series, which launched in late March, focused on how to react quickly and strategically to the shutdown situation in order to minimize repercussions to the long-term health of your business. Parts two and three helped pet industry professionals learn how to use social media as a sales tool for their pet businesses and how to keep customers coming back by building long-term loyalty.
When the fourth part of the series originally aired in mid-April, lifting of restrictions (in some regions) still seemed a long way off. When the country opened back up, however, we knew it would not be "business as usual" for brick-and-mortar retailers. 
To prepare for the "new normal," lessen future risks and create new opportunities for growth, let's to revisit some key points that Switanowski covered in What's Next for Your Pet Business: How to Plan, Prepare and Forecast the Balance of 2020.
1. Modernize Your Marketing
We know that COVID-19 increased people's preference to buy online. Even people who previously avoided e-commerce learned that it's a convenient way to shop. That, combined with social distancing requirements, means that retailers should plan for fewer front-door openings—but not for fewer sales. 
To stay current and relevant with your customers, keep building on the trust you created on social media when the pandemic hit. Set your loyalty program up and promote it as a thank you to your customers for supporting you during hard times. Keep them informed about stock deliveries, special offers and services. Host a pet owner get together on Zoom rather than in person. Post a video of the steps you're taking to keep your store safe and sanitized.
In her session, Switanowski communicated the message: "Independents can't just be online, they also have to sell online—and store owners can't let their distaste for e-commerce be a detriment to their business." 
Retailers who are too busy to maintain an online storefront and create shoppable posts should consider hiring a freelancer or training staff who are more comfortable using social media to handle those tasks. (Slow time is a great time to watch a webinar or take an online training course like Social Media Marketing from Pet Store Pro.)
To grow online sales through Facebook and Instagram, partner with your vendors and distributors for content such as images, videos and descriptions of how products work. Focus on what your customers need now and need most. Let them know that it's as convenient to shop at your "online" pet store as it is with other big-box retailers—and that they will be supporting a local business with an owner they know. Showcase the value of what you sell to new customers by explaining product features and benefits. 
2. Improve Your Business Systems
Now is also a good time to evaluate how your business systems worked—or didn't—during the quarantine and create plans to enhance or improve them. Chances are, the COVID-19 crisis revealed some performance gaps that you might have meant to address before and are no longer able to tolerate. 
Continue to offer the services that worked best for your customers, such as special shopping hours for people at risk, personal shopping via video or curbside pickup. Identify where any bottlenecks took place and which functions didn't work. Did your point-of-sale (POS) system handle the initial run on food stock? Can you take mobile payments from both inside and outside the store? To ease the stress, add systems that will help processes flow internally and improve connections externally.
How will you afford to implement better systems? Switanowski says it's critical for owners to stay aware of what comes into and goes out of their stores and make the necessary changes to meet customers where they are post-COVID-19. The best way to generate cash is to buy only what you need, drive your sales from that inventory and don't overspend. 
Tracking and monitoring sales and stock levels by department—monthly, seasonally and annually—is key to understanding how to move your merchandise. The top five or six classifications should account for 70 to 80 percent of total store sales. A focused plan will allow you to adjust quickly, forecast sales and turnover rates, and help your vendors make sure they can deliver what you need. 
Treat both profit-and-loss and cash flow statements as living, breathing documents that help you optimize the health and well-being of your business. Profits don't have to go down as sales drop when inventory is managed most effectively.
3. Get Support When You Need It
Here are three things you can do to keep finding your way during this unprecedented time:
Watch the free webinar series, Navigating Your Pet Business in These Uncertain Times here.
Listen to the Pet Care Community Virtual Town Halls and stay informed about the latest COVID-19 updates here.
Contact Switanowski, founding partner of Creative Business Consulting Group and our very own "petretailhelper," for one-on-one help at lynn@petretailhelper.com.
---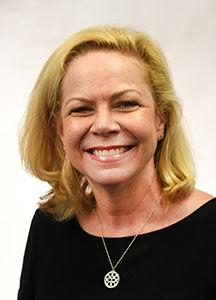 Celeste Powers, CAE, is the president of the Pet Industry Distributors Association (PIDA). 
PIDA's mission is to enhance the well-being of the wholesaler-distributor, to promote partnerships with their suppliers and customers, and to work cooperatively with other organizations in fostering the human/companion animal bond.