Retail has welcomed multiple selling avenues for many years now, positioning merchants to expand their customer reach beyond store walls. Up until recently, however, many brick-and-mortar retailers have not sold online. Yet due to the challenges caused by the COVID-19 pandemic, there has never been more urgency for these same merchants to have an online presence. After all, consumers have been sheltering in place with limited physical shopping experiences available to them.
Keeping this in mind, how do retailers expect to maintain sales if they can't connect to customers with extended selling opportunities online? 
If you're among those retailers who do not have an online selling presence, consider how the following five tips can help you increase opportunities to gain sales despite the challenges of COVID-19.
Tip #1: Determine Who Your Customer Is Online
When extending your inventory reach online, it's important to first consider who your audience is. Are you looking to gain new customers, or are you primarily interested in supporting existing customers? Or both? 
Once you have identified who your target market is online, you can more confidently move forward in your digital strategy. From social media to online stores to email marketing, there are many avenues to consider when it comes to customer connectivity and sales. The key is making sure each avenue is connected, ultimately bringing clarity to your collective selling experiences. 
Tip #2: Identify an Online Domain Name to Represent Your Store 
Having a website is not just about selling online, but also about providing customers with store information, including contact details, store hours, general inventory assortment and more. Selling online, however, is an added benefit to your online website that you should consider. Retail thought leader Kaleigh Moore suggests that for some retailers, however, it might make sense to consider a URL other than their actual store name when seeking domain names. 
"Ultimately, if your online marketplace depends on organic traffic, you might want to drop your brick-and-mortar name in exchange for something more SEO-friendly," Moore explains. 
This would support stores in particular that do not have names that make it immediately apparent that they are a pet supply retailer, such as Bailey's Boutique.
Another option is to incorporate the word "store" or "shop" into your URL, helping to boost your SEO. An example of this comes from The Perfect Pup in Geneva, Ill., which uses the domain name theperfectpupstore.com. By adding the word "store" into its domain name, the business increases its online search engine opportunities to be included among pet store searches. 
Finally, once you've identified a domain name you want to use, you'll need to check its availability. You can do this at a variety of sites, including Site 5 and Go Daddy. With rates of a URL beginning as little as $10 annually, this is an affordable way to secure a domain name to represent your brand—even if you have no plans to create a website right away. 
Tip #3: Use an E-Commerce Template to Create a Savvy, Effective Online Shop 
There is no doubt that retailers are busy folks. Fortunately, becoming experienced in web design does not have to be added to their already seemingly never-ending to-do-list. Instead, retailers small and large alike can lean on trusted external sources that offer online store themes that can easily be created to complement their own unique brand. Shopify, for example, provides both free and paid options of e-commerce store templates, while BigCommerce allows you to power multiple online storefronts on multiple platforms with connectivity and clarity among all of them. Woo is another company to consider when planning your e-commerce site. Whatever your online goals are, there are options to help you bring your physical store online without having to compromise your branding or your time. 
As you explore these sites, also keep in mind the integrations each of them have incorporated into the website templates they offer. This will range from payment platforms such as Square and Klarna to shipping partners such as FedEx and ShipStation. As a client of the e-commerce company, you may be aligning with one or more of its payment or shipping vendors. Because of this, it's important to keep integration considerations in mind when choosing a website template that may be right for you. 
Tip #4: Incorporate Selling Via Social Media Sites 
Facebook founder Mark Zuckerberg explains that "in a time of disaster, people rely more on social services, and we are seeing surges in traffic, especially in areas most affected. People want to stay connected while being asked to maintain social distancing and eliminate loneliness." 
This connectivity doesn't end at just socializing and engaging in social media feeds, however. It also extends to shopping, with Facebook having recently launched Facebook Shops and Instagram already having the option for retailers to sell directly from their sites. As you expand into online selling, consider how these avenues can reach your target audience and, ultimately, help you in reaching your sales goals, as well. 
Tip #5: Extend Your Selling Into Marketplaces 
Did you know that more than half of the products sold on Amazon come from small to medium-sized businesses?
While selling via Amazon or other marketplaces that include eBay, Etsy, Walmart.com and more may not be your preferred avenue to reach consumers, the reality is these avenues are reaching consumers. Keeping this in mind, it may be beneficial to use these platforms to help move inventory from your physical store. Whether as a temporary strategy or one that is combined with your other selling goals, the key is simple—reach customers online to help sell products.
With the competition undoubtedly getting tougher and consumers increasingly heightening their expectations in response to COVID-19, always remember that selling online or in-store requires thoughtful customer care. As you expand your reach to customers online, make sure customer communication and support remains a top priority. Along the way, you may just find you'll benefit from layered avenues of customer connectivity and, as a result, increased sales, as well. 
---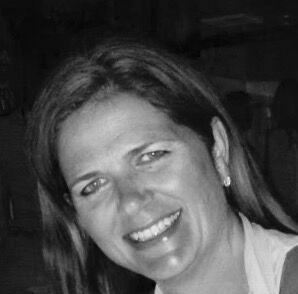 Courtney Harold is the vice president of sales, marketing and business development for World Pet Association (WPA).