Tell us about how P.L.A.Y. came to be and the story behind the company's unique acronymic name.
Lisa Hisamune: The idea for P.L.A.Y., which stands for Pet Lifestyle and You, was inspired by an adorable pug named Momo. Like all loving pet parents, our co-founders Will and Deb wanted only the very best for their puppy, and giving her a great dog bed was naturally one of the first things they had in mind. They shopped around for a bed, seeking out a good balance of quality, comfort and design that would look good in their new modern home. However, they were unable to find a bed that met all of their needs. So, they decided to start from scratch and create their own idea of what a perfect pet bed should be, and just like that, P.L.A.Y. was born, and as the saying goes, the rest is history.
Just as Momo was the inspiration for the company, she also inspired the name. When she was a puppy, one of the most enjoyable moments in Will and Deb's everyday life was watching her getting excited to play and either doing "zoomies" or going into a play-bow position, which became our logo. When brainstorming names for the company, they wanted a name that was happy and energetic, so, of course, they immediately thought that "PLAY" would maybe be a good brand name. It helps that it shares the same starting character as the word "pet," so it just went from there until we created P.L.A.Y. (Pet Lifestyle and You).
What specific consumer trends and demands are driving your product development both creatively and in terms of the types of products you are designing?
Hisamune: P.L.A.Y. has always had a simple mission: to create pet products that are better for pets, people and the planet. For pet, we ensure that all our products are safe, nontoxic and use quality materials. Our beds, toys and hideaways are made with a pet's comfort in mind, and we have a variety for any picky pet to choose from. For people, we create our products with thoughtful design to ensure that they are functional, as well as beautiful. Our toys are all washable, and our beds can all come apart for easy cleaning. The materials we use on all of our products are made with the highest-quality materials to last for years to come, while looking good in your home. For the planet, our beds and toys are stuffed with our in-house certified PlanetFill polyfiber that is made from post-consumer recycled plastic bottles. To date, we have saved more than 4 million plastic bottles from entering landfills.
What inspires the aesthetic of your brand and the designs and patterns of your products?
Hisamune: P.L.A.Y. is a lifestyle brand, and team members are based in San Francisco, so our aesthetic naturally reflects that identity. For pet bedding and furniture type products, we not only choose the finest, upholstery-grade materials, but we also pay attention to interior design trends, and choose different patterns that fit effortlessly in various home styles. For toys, as homage to our brand name, we are always seeking ways to [add] unique, sometimes whimsical, touches to our design and make them special for our customers. We enjoy bright, happy colors and bold design elements that are still tastefully designed to blend into your home and lifestyle.
Tell us about P.L.A.Y.'s product portfolio and how it has evolved over time.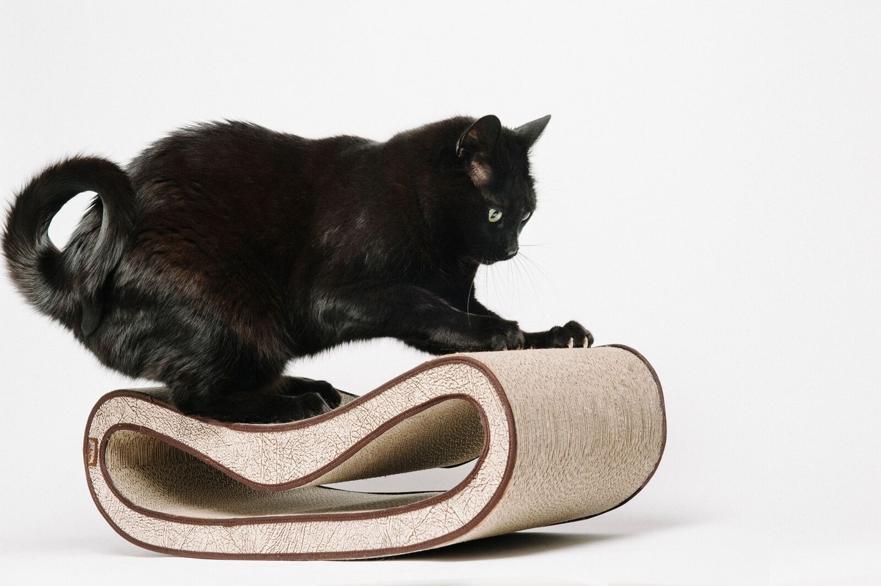 Hisamune: P.L.A.Y. started off with the standard round and rectangular pillow beds but really broke into the market when we started making our popular lounge beds. Our Denim Lounge Bed with mandarin trim stood out in the market as being a timeless classic that was of high-quality construction and could be washed and used for years to come. We soon added our standard crate mats that we call Chill Pads and Snuggle Beds for the smaller burrowing breeds. At this point, we had started to build a strong and loyal following of customers, so when we tried our hands at plush toys by adding whimsical flair and thoughtful design elements to each one, starting with our Garden Fresh Collection, they were quick to pick them up and try them out and were not disappointed. Every year since then, we have added at least one new plush collection of toys to our line. To date, we have about 15 collections of plush toys and a very popular interactive treat toy called the Wobble Ball 2.0. The eye-catching design of the brightly colored cloud-shaped openings paired with interesting characters inside each Wobble Ball makes this enrichment toy unique, and it is a favorite around the world. 
At P.L.A.Y., we are constantly evolving and developing products that our customers would need. It is easy because we are based in dog-loving San Francisco, and we just need to draw inspiration from the dogs we see every day in the city and in our office and ask what we would want for our own furry family members. We knew that not all dogs are into plush and wanted to develop a line of products for the more outdoorsy human and dog, so that is how we developed our Scout & About line of outdoor products. This line is a complete set of products that one might need when they go to the beach, on a hike or camping for the weekend. It is complete with a doggie tent, training pouches, agility tunnels, pop-up bowls, beds, roll-up mats and rope toys. 
It was around this time that we realized we did not have a lot of cat-specific products. We started off by making unique and design-friendly cat scratchers we named after an employee's cats, Arty and Leeloo. The Arty was so unique in its bold curved design with such solid construction it was even featured in O Magazine. With that confidence, we developed a Purr & Pounce Cat Tunnel and our newest line of Feline Frenzy cat toys. The Feline Frenzy Collection is made up of eight fun and whimsical sets—some that mirror our dog toys in shape—that have refillable pouches for catnip and come pre-filled with organic USDA and non-GMO certified catnip from Washington. So far, these toys have been a hit with our kitty friends and their parents, energizing playtime with stimulating colors and textures. In line with our other plush toy collections, they are 100 percent washable (with catnip removed), making them easy to clean.
As we grow with P.L.A.Y., so do our pets and our customers' pets as well. Our most recent addition to our portfolio is our California Dreaming Memory Foam Bed for the larger breeds and ailing pups who need more support on their joints. This bed contains 100 percent memory foam and has a modern design fit for any home. The quality is top notch with a water-resistant liner protecting the 100 percent memory foam cushion, which can be easily removed before washing the microfiber fabric cover and side bolsters. It is truly amazing to see how our portfolio has grown over the years.
We are constantly listening to our customers, brainstorming and developing new products and are grateful that they have all been received with positive feedback.
What makes your products stand out from their competitors? And how do they help pet specialty retailers distinguish themselves from their competition? 
Hisamune: Our customers have come to know us by our beautiful and whimsical designs along with the high-quality construction of our products. We are constantly coming up with new designs to keep our catalog fresh and our retailers happy knowing they can offer their customers something trusted and new every season. For our beds, we only use the best upholstery-grade materials you can find in the market and sometimes partner with designers to create unique designs just for P.L.A.Y., like our Dog's Life, Chandelier and Moroccan bed prints, to name a few. We want our customers to know that these styles are exclusive to P.L.A.Y., and they won't find them anywhere else in the market. For our toys, we are always trying to find ways to innovate the standard squeaky toy design.
We add detachable features—hoping that the dog will enjoy the 'tearing' action of the hook-and-loop feature rather than actually tearing the toy apart—crinkly paper, giggle sticks and oversized, durable squeakers to make our toys more engaging and help them stand out. We also invest a lot of time and creative effort into the packaging of our products to help them look good in stores and stand out in a crowded marketplace. Our products are made for and cater to the specialty retailer looking for something different, yet affordable and responsibly made. 
Tell us about a couple of key people at your company whom your pet specialty retail partners should know about.
Hisamune: If you've ever called the P.L.A.Y. office, you've probably experienced the stellar and personal customer service of Jan Corder, our office manager and controller. She was the first employee of the company and has been the friendly voice on the other end of the phone for more than eight years, answering your questions, helping your customers directly with any product issues and assisting our sales team with your orders. Having the biggest heart, Jan oversees all our donations to the hundreds of rescues we donate to across the country and makes sure no one on the team's birthday is ever missed. 
Dog mom to Rhino the corgi, Natalie Hennessy, senior public relations and marketing manger, works behind the scenes at P.L.A.Y., crafting fun and engaging content almost as fast as she can talk. She is well-versed in the latest marketing trends and has her hand in implementing everything from advertisements and email campaigns to social media and the website. Since joining P.L.A.Y.,
Natalie has enhanced many successful campaigns, including our Warm Bellies Initiative and Annual Scholars for Collars High School Scholarship, as well as established our brand ambassador program—you can thank her for all the adorable pet posts on our social media profiles. Having stellar organizational skills, she has been key in making sure we are all on target with our projects and is always in the know of what is going on and coming up. Natalie has always worked in small business and knows how hard it can be to wear many hats; therefore, she is always willing to chat with our customers to share successful marketing tips and tricks. 
What does the future hold for P.L.A.Y.? 
Hisamune: We want to be one of the innovation leaders in the categories we are known for, so we are always working hard on R&D in bedding, toys and outdoor gear. The future is very exciting for us because there are many incredible ideas in the pipeline. From new design concepts and cutting-edge materials to collaborations with other mission-driven brands, there are plenty of opportunities for us to deliver unique products and experiences for our retail partners and consumers. 
We also believe that when a shopper buys a P.L.A.Y. product, he or she is not just simply buying a cushion or a plush toy. We want to build a brand that contributes to a movement that makes our environment and society a better place. That's the reason why we are a B Corp, why we've pioneered initiatives such as the Warm Bellies Initiative and Rescue Pledge, and why we are working with and giving back to hundreds of rescues and other nonprofits across the country. Sometimes it can lead to a lot more work, but we believe it is the right thing to do and, ultimately, it is what we stand for and what we do to "walk the talk" that sets us apart.
We are also investing in a different infrastructure to better serve the needs of our customers as we grow. For instance, we just launched an online ordering portal for our retail partners so they can order what they need at their convenience, from any device. Also, we are constantly trying to improve our fulfillment operations so our customers can get faster shipments with accurate tracking.
There are many more efforts like these that bring incremental improvements to how we service our customers, and hopefully that will position us well for the future.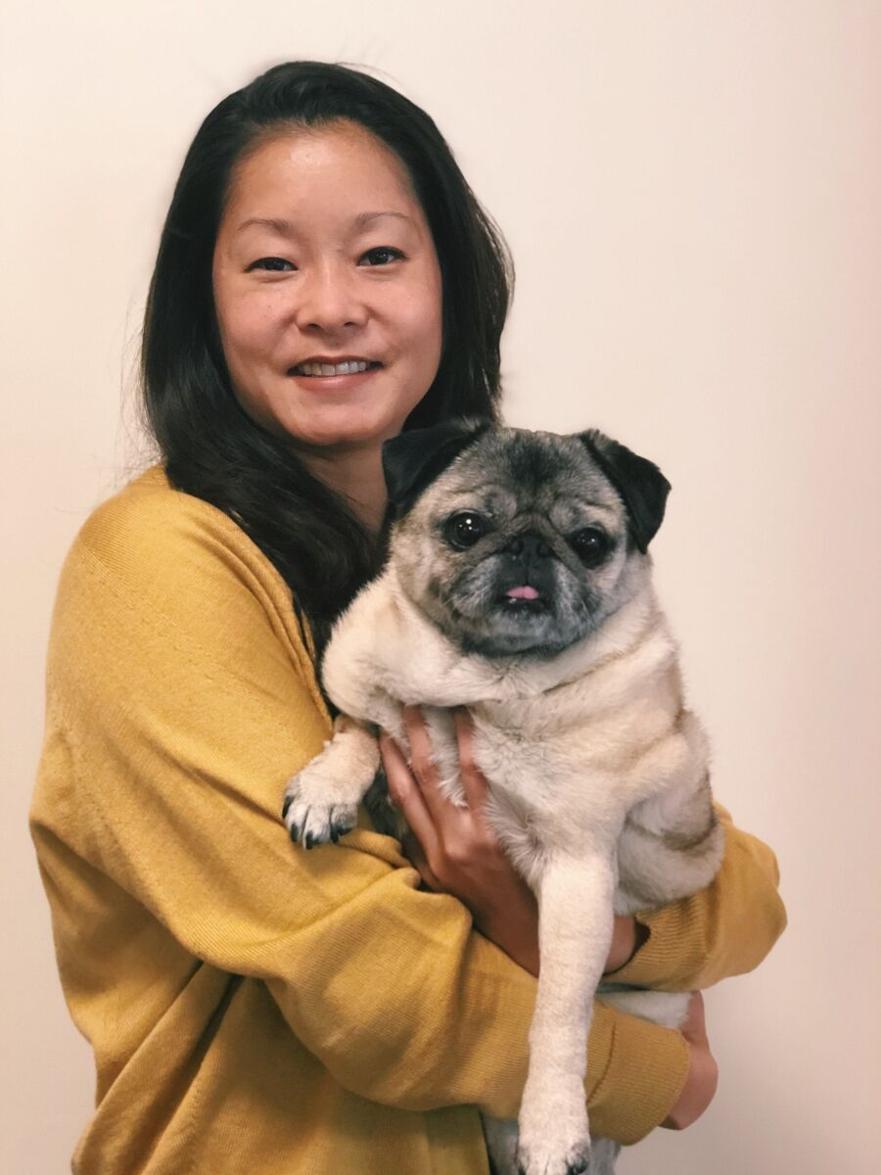 About Our Interviewee: Lisa Hisamune
Lisa Hisamune, director of sales, has been leading P.L.A.Y.'s sales team with her innovative concepts for national and international sales plans, as well as her knowledge of what retailers need to stand out from the big-box chains. She has been instrumental in developing a variety of programs, educational resources and product developments for customers. If you've placed an order for the company's popular beds, toys or outdoor collection, Lisa and her team have ensured your store is stocked with affordable, stylish pet products for your customers that are responsibly made. Around the office, she is also known for being the spoiler of dogs, making sure every pup gets extra treats, belly rubs and playtime.