Although still new to the pet market, cannabidiol (CBD)-oil-based supplements and treats for cats and dogs are gaining traction with consumers who are looking for safe, natural products to soothe and heal their pets, industry experts reported.
According to manufacturers in the CBD oil arena, sales are on the rise as pet owners increasingly find that these products successfully address a wide range of common pet health conditions. Steve Smith, president and co-founder of Denver-based Pet Releaf, for example, said that the company's products work for a number of pet ailments.
"It has been so gratifying to witness in our research and development, and now in the public arena, because CBD, when produced the right way, has zero negative side effects," Smith said. "Our No. 1 area of success is with pain management—85 to 90 percent success, whether it be from hip and joint issues, arthritis, cancer-induced pain, post surgery or other pain issues."
Bill Chilian, marketing vice president of Barkworthies, based in Richmond, Va., and manufactures cannabidiol treats, cited mood disorders as one of the chief conditions that might be alleviated with the use of CBD. 
"This extract is highly therapeutic and can help relieve many common symptoms, like inflammation, lack of appetite and anxiety," Chilian added.
Clare Christensen, key accounts sales manager for Rush Direct in Wood Dale, Ill., which offers a CBD-oil based supplements for dogs, concurred. 
"CBD oil is highly recognized as a natural way to heal the body with pain and inflammation, as well as support the nervous system, digestive system and many other tissues in the body," Christensen said. 
As consumer awareness about the benefits these products may offer rises, so does consumer demand, and retailers are taking notice, said Brad Solomon, founder/partner of Prana Pets, based in Delray Beach, Fla.
"The pet product market is very excited about CBD products," Solomon said. "Many retailers want to carry these products, but they are concerned about the legality of CBD. Everybody we speak to agrees about all the amazing benefits associated with this category. Our client testimonials are enough for us. Every client who has tried our CBD products is experiencing positive results."
Customers at Noah's Natural Pet Market in San Diego are certainly on board. 
"These are the educated customers who are looking for an alternative treatment for pain relief, arthritis, cancer, seizures, etc., and are willing to pay a bit more for a quality product. It is also easy to use and dose," said Mary Knight, co-owner.
Demand for these products is clearly correlated to pet owners' desire to find problem-solving products that are safe and effective, and that allow them to avoid medications that they feel come with too many risks, said Denise Strong, owner of Pawz on Main in Cottonwood, Ariz.
"People are desperately seeking a natural way to treat their pets' ailments due to the toxicity and side effects of veterinarian-prescribed pharmaceuticals," Strong said. "Promoting this product comes naturally to me due to my passion for the product, the use of it for my own pets, and the fact that both my husband and I use it personally as well."
Still, the future of the category remains a bit unclear, pointed out Larry Wright, president of The Green Pet Shop, headquartered in Deerfield, Ill.
"The industry has blown up over the past year, and the consumer is becoming more educated as to the benefits of CBD," Wright reported. "That said, the DEA and FDA are always attempting to over-regulate, if not eliminate, the entire category."
However, industry participants are hopeful that, regulatory concerns aside, the category will bloom under the right conditions. 
"Once there are no longer any legality questions, this category will blow up," Solomon said. "Every major pet product manufacturer will be in this space. Vets will be recommending these products every day." 
A Positive View
Effective merchandising and marketing are key to driving sales of cannabidiol (CBD)-based products, as pet specialty retailers and manufacturers seek to raise pet owners' awareness of this growing category. 
Because these products come in various forms—either as a supplement only or as a functional treat—retailers have options as to how they choose to merchandise them. Larry Wright, president of Deerfield, Ill.-based The Green Pet Shop, which makes a transdermal gel CBD product, said that to avoid theft, retailers typically merchandise the company's offering behind the check-out counter due to its relatively small size.
"[These retailers] keep information in front of the counter, and also have the ability to talk to the consumer about the product at the time of purchase," he added.
Brad Solomon, founder/partner of Prana Pets, based in Delray Beach, Fla., recommended that the company's CBD oil be merchandised along with other supplements, but he stressed the importance of education. 
"Salespeople need to be trained on the benefits of the product so it can be recommended when customers have questions," he said.
Clare Christensen, key accounts sales manager for Wood Dale, Ill.-based Rush Direct, which manufactures Canibits hemp biscuits for dogs and cats, agreed that it is best to stock these items with supplements rather than in the treats section. 
"The consumer needs to be aware that this is a very unique product that needs to be administered the correct way," she said. "Canibits are designed to promote the overall health of your dog or cat. With such a wide range of benefits, it can be marketed to healthy pets as well as those that need a little extra help."
Manufacturers can also lend a helpful assist by providing point-of-sales and display materials that enlighten and attract new customers. Denver-based Pet Releaf provides its new vendor partners with a starter kit that includes shelf talkers, a poster, stacks of brochures, T-shirts, samples and other promotional items, said president Steve Smith. 
These are tools Denise Strong, owner of Pawz on Main in Cottonwood, Ariz., has relied upon. 
"I have a freestanding glass display case housing all of my Pet Releaf products, and it is prominently located next to the check-out area," she said. "Also available to customers are brochures along with full-color fliers that I have personally prepared providing information on all the benefits of CBD."
Dispelling the Myths
Customer education is key for pet specialty retailers that are seeking to maximize the sales potential of cannabidiol (CBD)-oil-based products, industry participants reported. 
According to Clare Christensen, key accounts sales manager for Rush Direct, based in Wood Dale, Ill., pet owners need to understand these products before making buying decisions. 
"CBD is such a new category, and there is an immense amount to be learned," Christensen said.
Steve Smith, president and co-founder of Denver-based Pet Releaf, agreed, noting that many consumers know little about these products. 
"Education, education, education is the absolute most important piece of the puzzle for retailers with CBD products," Smith said. "There is so little general public knowledge regarding CBD, how it works, and what it actually will or won't do."
Many consumers do not understand the distinction between marijuana and the CBD products on the market. Some still harbor the misconception that CBD products will make their pets high, while, in fact, they don't contain enough of the active ingredient in marijuana—tetrahydrocannabinol (THC)—to cause that effect. 
"THC is what provides the psychoactive properties of cannabis, and, therefore, is why humans get high when using marijuana," Smith said. "Since the THC level is extremely low in hemp, there is no psychoactivity as a result. That is why we at Pet Releaf will only use hemp in our product—both now and forever."
Retailers, particularly sales associates who engage with customers on the sales floor, also have to be educated on the CBD products they sell, manufacturers asserted. 
"The most important thing for retailers and customers to know about CBD is that CBD products are not all equal in safety and efficacy," Smith added. "Just like certain kibble is far superior to other kibble because the beef is of a far superior quality, the same goes for CBD products."
As the category continues to grow, it will become increasingly more important that retailers carefully vet their vendor partners in this category. 
"Many options exist on the market for CBD pet products, which is why it is critical to research the company as well as the ingredients used in each product," Christensen said.
Retailers are also doing what they can to ensure that pet owners understand these products. Mary Knight, co-owner of Noah's Natural Pet Market in San Diego, which sells Pet Releaf products, said Smith visited the store to educate both staff and customers and help clear up any confusion or misunderstanding shoppers may have had about CBD products. The store also does its own educational outreach to customers. 
"We send out newsletters with information about new products, like CBD oil, to educate and promote its health benefits," Knight said.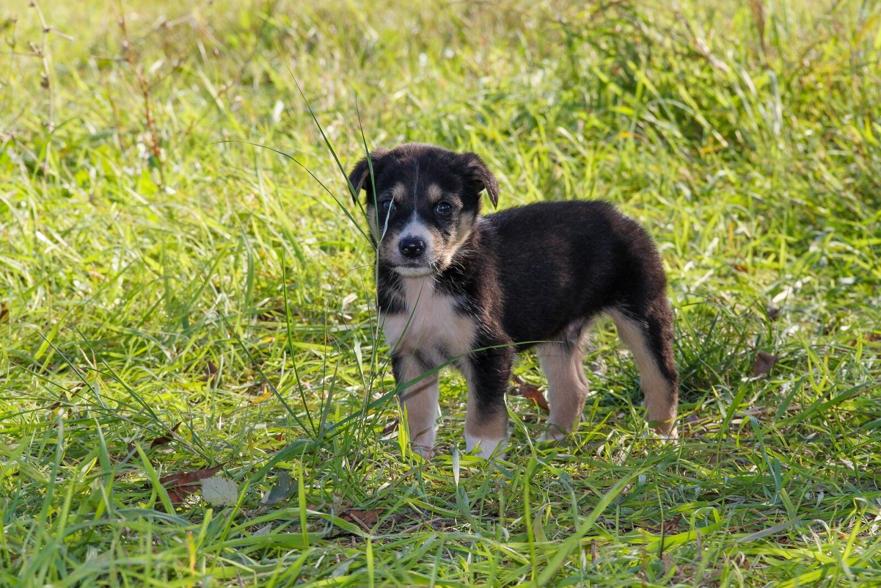 A Growing Category
The category might be fairly new to the market, but there is an ever-growing number of cannabidiol (CBD) products available for retailers to choose from. 
Barkworthies, based in Richmond, Va., launched its cannabidiol treats last year.
"We believe that CBD-based products are gaining traction due to the initial feedback we received at Global Pet Expo and SuperZoo [last year]," said Bill Chilian, marketing vice president. "Retailers and distributors from all over the U.S. are interested in carrying these treats because pet parents are always searching for new and better ways to improve their pets' lives."
Last year, Rush Direct debuted its Canibits CBD supplement for dogs, featuring organically extracted ingredients. The original lineup includes three 4-ounce flavors: Cheezy Bacon with Quinoa, Peanut Butter with Quinoa and Sweet Potato Pumpkin. According to Clare Christensen, key accounts sales manager for Rush Direct, based in Wood Dale, Ill., the company will add a 10-ounce size in all three original flavors, as well as Canibits for Cats, by the start of the second quarter.
Another newcomer to the market last year was Reilly's HempVet Nutritional Supplements. Made in Vermont using ingredients from North America and Europe, the product lines include Rewards+ Supplements and HempVet high-potency soft chews. William Reilly, co-founder and general manager of the company, said the products should be widely available nationwide this year. 
"Demand for our products initially outstretched our sales projections," he added.  "We have expanded manufacturing capabilities to meet consumer response."
Prana Pets, based in Delray Beach, Fla., offers oil that can be added to food or administered as drops directly on a pet's tongue. The company will also launch treats this year. 
The Green Pet Shop manufactures a CBD Gel Pen that delivers the formula through the skin. 
"What makes our product superior to some other products on the market is our patented Transdermal Delivery System," said Larry Wright, president of the Deerfield, Ill.-based company. "This allows us to rub a measured amount of CBD Petcare into the inner part of the pet's ear, which is absorbed much more effectively, quickly and completely into their system as compared to any edible on the market today."
Pet Releaf in Denver offers its hemp oil and Edibits Treats in several flavors and sizes for dogs and cats.
Steve Smith, president and co-founder of the company, said, "We contract with an industrial scale CO2 extraction facility to produce our oil, which means no toxic solvents ever touch our organic hemp plants—only high pressure and extreme cold temperatures are used to force-freeze the beneficial oils from the plant. It is a very detailed, very expensive process, but it guarantees we have the safest CBD product available—organic hemp and CO2 extraction."