U.S. pet product sales are booming. You read that right. Not every retailer, not every segment. But a market long hailed as recession resistant is now looking recession defiant, flouting expectations—including my own—of a market downturn more severe than is so far the case. As of summer 2020, sales of pet food and non-food pet supplies are higher than the pre-pandemic projection, and while veterinary and non-medical pet services still face declines, the overall pet market losses are expected to be smaller and the recovery faster. A number of factors account for this strong showing, including:
Today's more ingrained and virtually universal "pets as family" sensibility.
Widespread panic purchasing and stockpiling during the initial period of shutdowns­—a response that might recur in the event of COVID-19 case resurgences and future shutdowns.
A significant and ongoing period of lost business for non-medical pet care services prompting a spike in sales for DIY retail products for pet grooming, oral care, flea/tick, supplements and other health products, as well as for "new normal" stay-at-home lifestyle items such as pet gates to seal off working-from-home space, and leashes, collars, and backyard throw toys to keep pet owners/pets exercising.
The governmental classification of mass merchandisers, grocery stores, and pet stores as essential businesses, and the virtually overnight adoption and/or acceleration of alternative selling and shopping tactics by retailers and pet owners, especially online shopping for home delivery or curbside pickup and product substitutions, easily outweighing supply shortages.
Most fortunately of all, the pandemic-triggered surge in pet adoption anticipated in the June installment of this column came to pass during the first few months of 2020 and will likely bolster the market for years. In contrast to the pet adoption uptick that followed the Great Recession, the COVID-19-driven pet adoption surge extends beyond dogs and cats to "other" animals—particularly reptiles, and secondarily, small mammals, due in no small part to the doubling down on pets by pet-loving households adding to their menageries. Early sales results indicate that the boom has spurred a surge in purchasing of complete setups for new pets, including relatively expensive durables such as habitats, carriers and pet beds as well as leashes, collars, toys and accessories. In a survey conducted by Packaged Facts from April 28 though May 5, 2020:
8 percent of pet owners reported that they had adopted a pet specifically because of coronavirus, including 13 percent of "other" (non dog/cat) pet owners, 10 percent of cat owners and 9 percent of dog owners.
One in four (25 percent) current pet owners acquired a pet of any type (whether dogs, cats, or other pets such as fish, birds, small animals, or reptiles) in the last 12 months, including 14 percent of dog owners, 12 percent of cat owners and 9 percent of owners of pets other than dogs or cats.
10 percent of pet owners acquired a pet in the last 3 months—during the initial coronavirus pandemic—including 5 percent of dog owners, 4 percent of cat owners and 4 percent of owners of pets other than dogs or cats.
Like America at large, the U.S. pet industry is not yet out of the woods. As reported in the Federal Reserve's Monetary Policy Report published June 12, nearly 20 million jobs have been lost, equating to a lost decade of job growth. The unemployment rate (in a conservative metric that does not include underemployment) jumped to 14.7 percent in April 2020, the highest rate since World War II, with those in lower socioeconomic groups disproportionately affected. A partial rollback to a 13.3 percent unemployment rate in May, though encouraging, continues to represent high levels by any standard, as does the 9.3 percent rate the Federal Reserve currently projects at year-end 2020. Historically high unemployment and underemployment rates are therefore expected to linger even as, for millions of Americans and small businesses, economic stimulus benefits taper off. Moreover, much depends on the severity of any resurgences, including the pandemic's widely expected fall/winter wave. 
That said, it's hard not to view the bullishness of the market during the first half of the year as an enormously encouraging indicator of the strength of the industry and a bellwether of things to come. It now appears all but certain that the full-year impact of the pandemic will not be as bad as expected, and the U.S. pet industry, and especially the pet products sector, may emerge stronger and more flexible. The market's resilience isn't just luck, but the reward of an industry that has banded together to meet pet owners' needs in new and strategic ways, including stringent in-store safety measures, vastly ramped-up online ordering and rapid fulfillment capabilities, and rigorous monitoring and maintenance of the supply chain to make sure pet owners had what they needed. It's also a testament to pet owners' devotion to their families, pet and human alike. While much uncertainty remains, now may be the time for a sigh of relief and perhaps even a round of applause, including for our pets.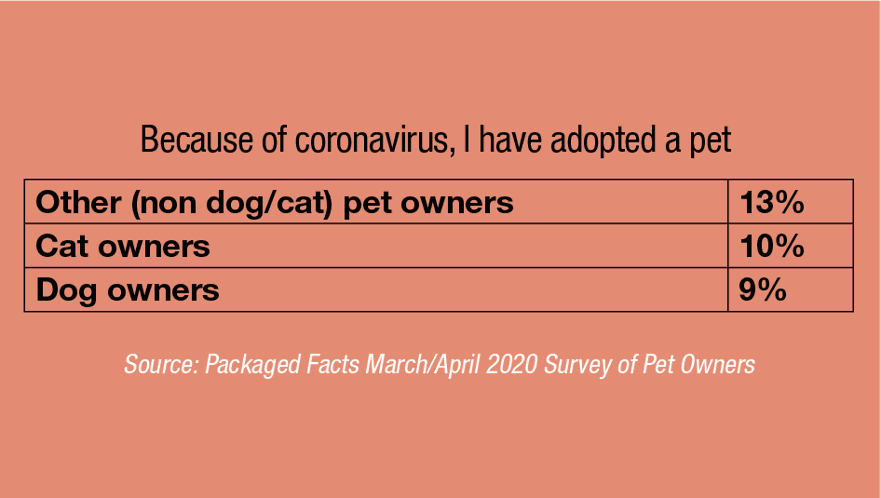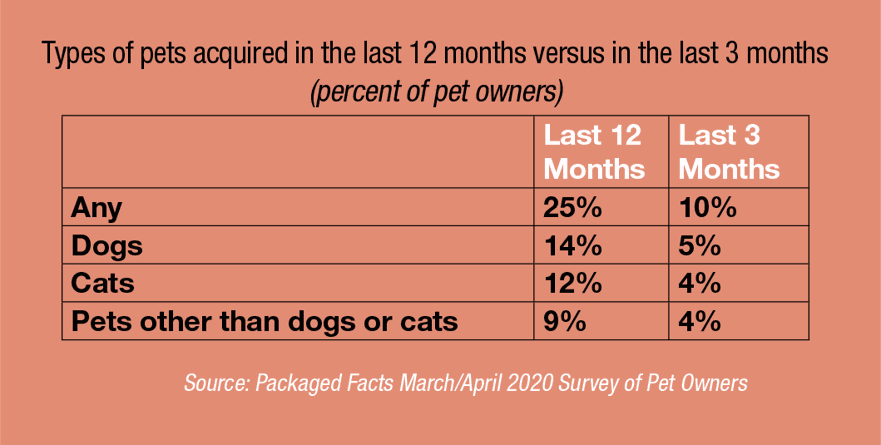 ---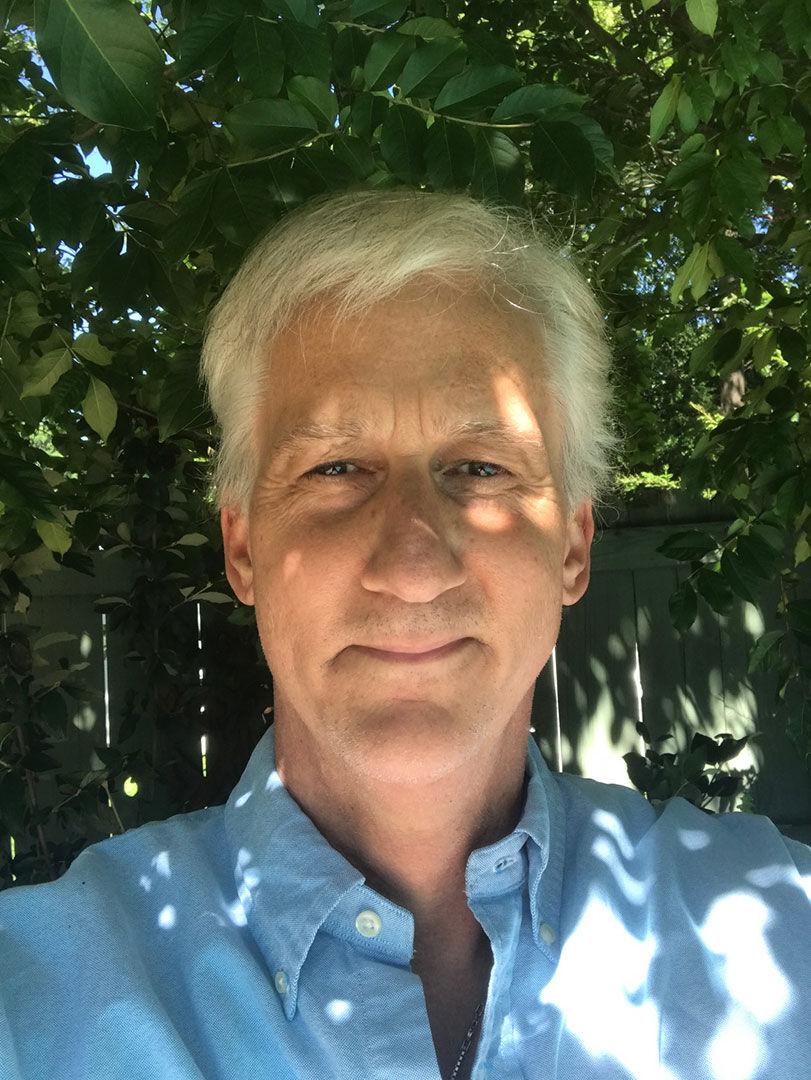 David Lummis is the lead pet market analyst for Packaged Facts, a division of MarketResearch.com, and author of Packaged Facts' U.S. Pet Market Outlook, 2020-2021: Responding to the COVID-19 Impact (published in March 2020 and updated with new projections in June 2020). Data cited are from this report and Packaged Facts' March/April 2020 Survey of Pet Owners and July 2020 report, Pet Food in the U.S., 15th Edition.