As shelter-in-place orders continue in many states across the United States, travel has dropped quite significantly. The coronavirus (COVID-19) pandemic has curbed and even halted many outdoor dog activities, such as hiking in certain locations, visiting dog beaches and even jaunting to the dog park. However, many states are preparing to reopen in the coming days and weeks, allowing for more outdoor fun, and even in states where restrictions remain, there are still plenty of opportunities to get outside with dogs. Whether it be a stroll around the neighborhood or a jog on an open local trail, here are some products that pet specialty retailers can promote as stay-at-home orders ease up in the coming months and as dog owners get back outside with their pups.
Take a look at what caught PPN's attention this week:
Pet Pack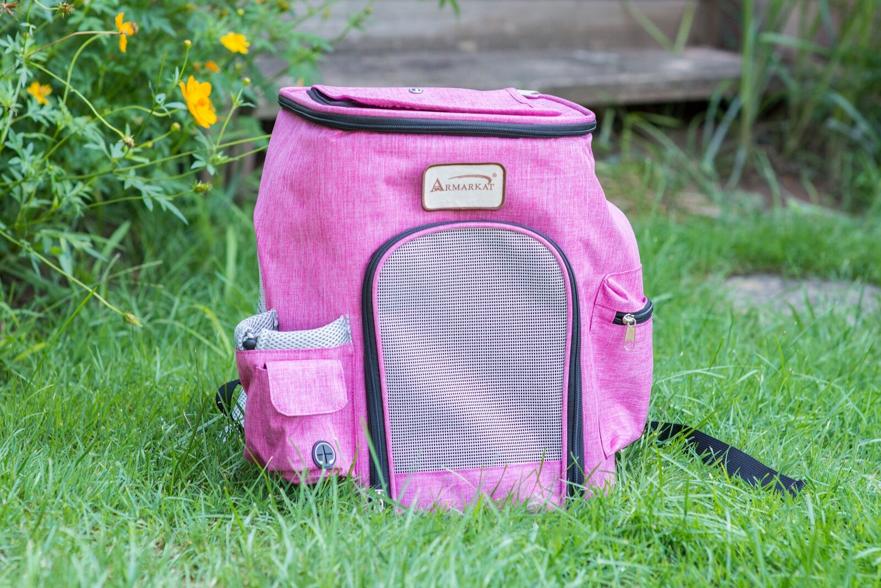 AeroMark International
presents the Pawfect Pets Backpack Pet Carrier, perfect for cats and small dogs. The soft-sided pet carrier is constructed of nylon and polyester fabric for durability. With a weight of only 2.3 lb., the product features side storage pockets, a zip-off top, cushioned straps, a handle, and zippers for easy access to toys and treats. The large vent pocket provides air and visibility for pets. Designed for hiking, walking and outdoor use, it is also airline approved for long-distance travel.
---
Water Tight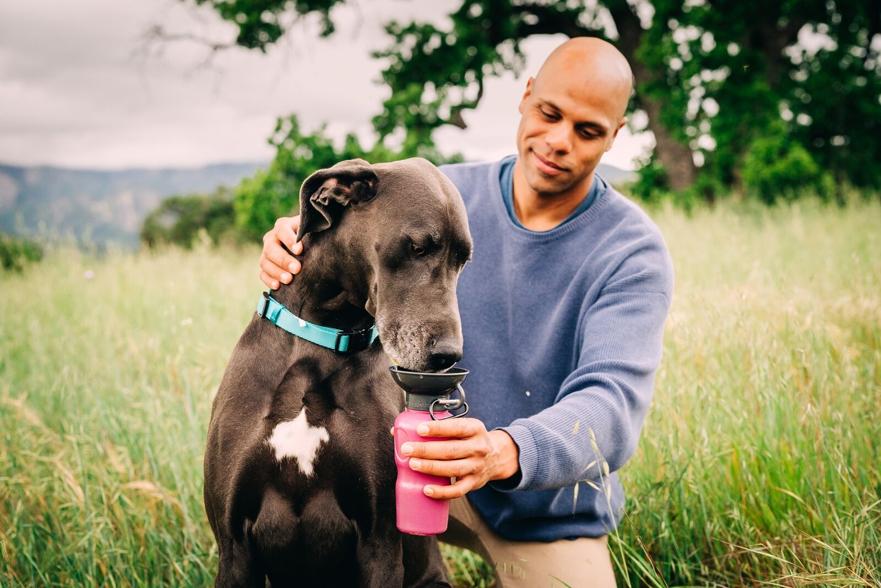 Highwave's
Leak-Tight AutoDogMug provides an easy and healthful way to hydrate dogs on the go. Pet owners simply squeeze the bottle, and the attached bowl on top will fill with water for a dog to drink. Once the owner releases, the remaining water will drain back into the bottle. The product comes equipped with a carabiner and has leak-tight shut off. It has an earth-conscious design because it doesn't waste unused water, and 1 percent of sales helps to heal the ocean. The bottles are available in multiple colors and sizes.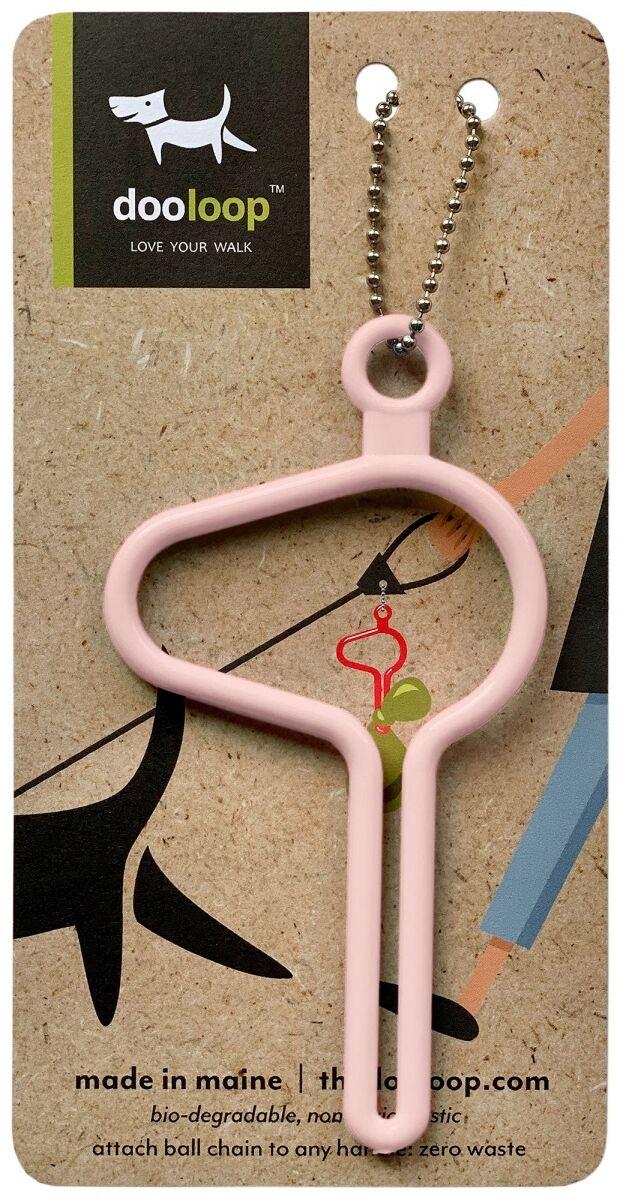 ---
Loop for Poop
Houndswag offers the Dooloop, an eco-friendly, lightweight leash accessory that holds dog waste bags so owners don't have to. The product is made with biodegradable, nontoxic plastic and features a 100 percent recycled/recyclable tag and POP box. It has zero-waste packaging, as the ball-chain works for packaging and as a leash attachment. The patent-pending product is manufactured and assembled in Maine.
---
On the Go Pet Bowl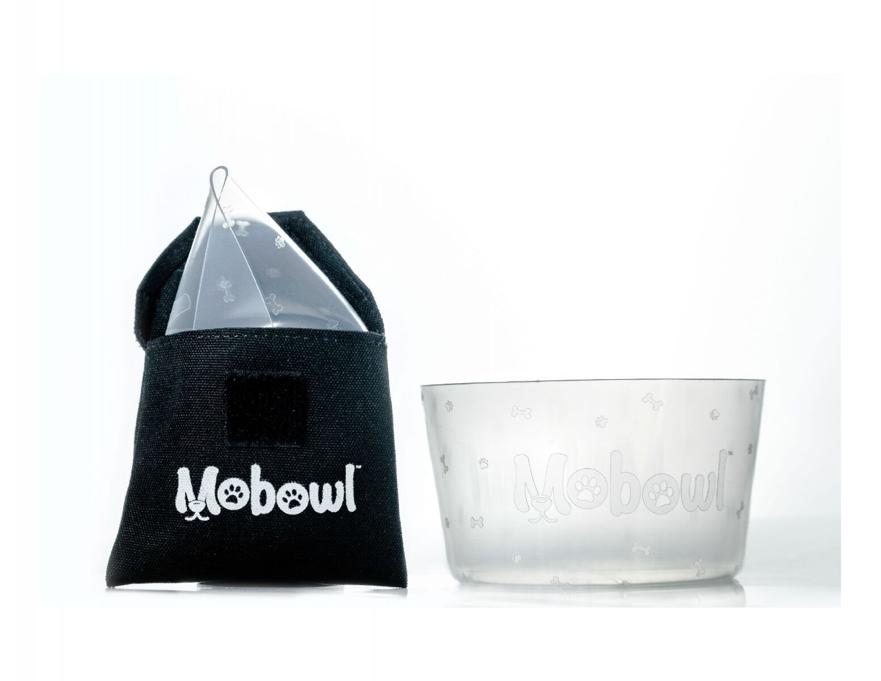 Mobowl, from
Lowcountry Pet Specialties
, is a foldable, flexible, portable pet bowl that can fit in a pocket. It can also be folded and inserted into the Mobowl carrying pouch that includes a Velcro strap that attaches to the pet's collar, harness or leash. Mobowl, which is made in the United States, consists of medical grade silicone and is BPA free, according to company officials. It's lightweight, non-skid and is dishwasher safe.
---
Safety Harness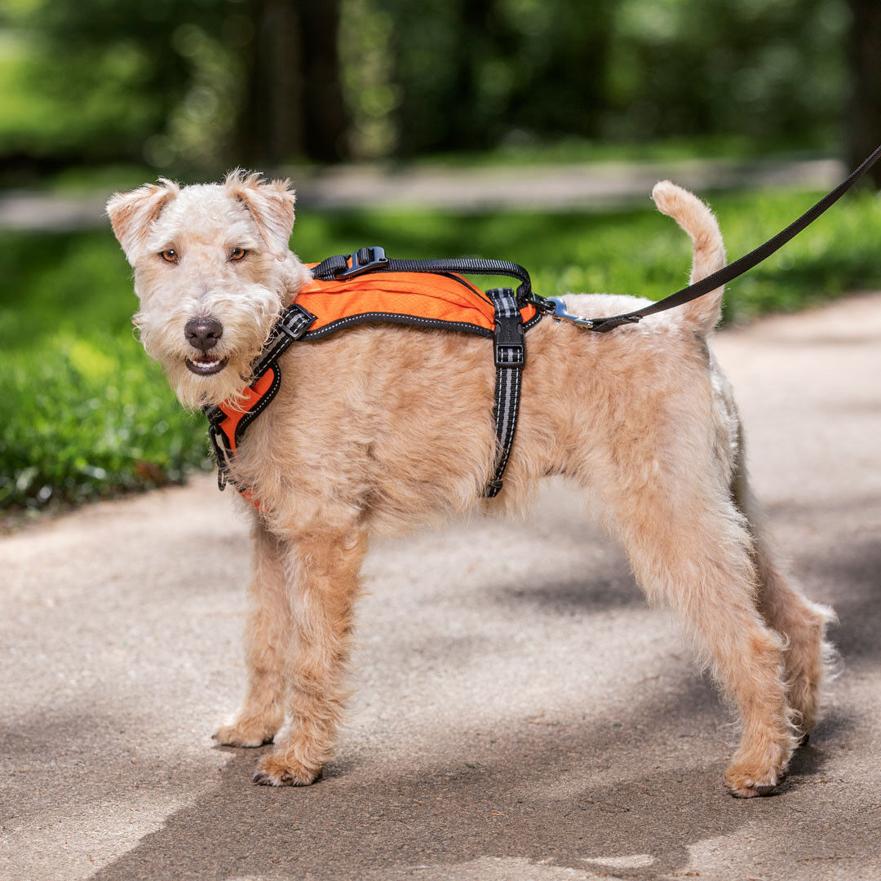 Radio Systems Corp.'s
PetSafe Walk-Along Outdoor Harness is designed to keep dogs safe both inside and out of the car with a handle that doubles as a seat belt tether for rides to the dog park or during road trips. It also features a water-resistant zippered pouch on top to keep necessities secure, such as wallets, car keys, phones or pet waste bags. It offers a standard and no-pull leash attachment option with padded chest straps to maximize comfort. The harness has reflective accents to provide outdoor visibility during dusk or dark.