U.S. presidential election years are always fraught with uncertainty, economic and otherwise, but never more so than 2020. This time around, the election is taking a distant back seat to—and may be decisively swayed by—the biggest upheaval to U.S. domestic life most Americans have ever known. 
As reported by The New York Times on March 14, due to the novel coronavirus (COVID-19) pandemic, "The most totemic parts of America—Broadway, Hollywood, Disneyland, March Madness, the Masters, baseball spring training, the Met, late-night comedy shows, tours of the Capitol, Tom Hanks—are shut down as we struggle to figure out what, exactly, we've got on our Purell-soaked hands here." 
In the U.S., where the federal response has been sluggish and scattershot, measures to mitigate the spread of the virus are rolling out on an hourly basis state by state, with state, county and municipal governments mandating the closing of schools, the limiting of gatherings to 50 people, and in some cases fewer, as well as the closing of nonessential businesses. 
The situation is unprecedented and fluid to such a degree that it seems pointless to quote any statistics about the rate of infection in the U.S. and globally, as by the time this column runs we are sure to be in a very different place. But some things are already certain, including economic volatility at a level not seen since the Great Recession of 2008. Since the first case was identified in the U.S. in late January, the stock market has gyrated wildly, experiencing on Thursday, March 12, its worst day since Black Monday in 1987. With the national state of emergency and passage in the House of Representatives of an emergency relief bill, the market partially rebounded. On Sunday, March 15, the Federal Reserve cut interest rates to near zero and committed at least $700 billion in government and mortgage-related bonds as part of a broad emergency action. 
As reported by The Washington Post on March 15, "The moves, the most dramatic by the U.S. central bank since the 2008 financial crisis, are aimed at keeping financial markets stable and making borrowing costs as low as possible as businesses around the country close and the U.S. economy hurtles toward recession." 
Nevertheless, the very next day, global markets tanked, and where they go from here remains anyone's guess. The same goes for the U.S. economy as a whole, with most economists agreeing that a worldwide recession of possibly lengthy duration appears imminent, including in the U.S. 
As reported by The Wall Street Journal on March 15, "The rapidly spreading coronavirus has reached every corner of the U.S. economy, upending the jobs of Seattle taxi drivers, Texas oil workers, and Wall Street traders—and nearly everyone in between. The virulent invader, which swept through Asia and Europe, is leading many U.S. businesses to hoard cash, pare spending, and rethink how they operate without knowing how long the troubles will last. Some that lost business may never get that revenue back. Thinner profit margins and a focus on cost cutting mean some firms may lose key workers, vendors, and the ability to invest for the future."
For pet owners, a bright note is that there are no reported cases of animal-to-human or human-to-animal transmission in the U.S., and only one confirmed case of human-to-animal transmission worldwide in Hong Kong. Pet industry organizations including the American Veterinary Medical Association (AVMA) and Pet Industry Joint Advisory Council (PIJAC) are monitoring the situation, and major pet retailers including PetSmart, Petco and Chewy have been weighing in to reassure pet owners and keep them informed, in part to prevent the irrational relinquishment of pets. For example, an email bulletin from Petco CEO Ron Coughlin, states: "Pet parents under no circumstances should be abandoning their pets"—a point reiterated by the AVMA in its COVID-19 bulletin.
Not knowing how long the pandemic will last, how severe it will be or how detrimental it will be to the domestic and world markets, it's impossible to predict with any certainty the short- or long-term impact on the U.S. pet industry. That said, the business of pets is famously recession resistant, and a look back at the Great Recession of 2008 is mostly encouraging in terms of pet population trends. In the years immediately following the sharp downturn, dog or cat ownership rates rose slightly in 2009, remained stable in 2010, and advanced more than two and a half percentage points in 2011 to reach 52.4 percent. For pets other than dogs and cats, the news was not so good, with ownership rates sliding two percentage points to approximately 12 percent, albeit also tying into other trends, including a falling percentage of households with kids.
On the other hand, in the immediate aftermath of the Great Recession of 2008, average household spending on pet products and services, which does not translate directly into retail sales, fell by -4.9 percent in 2009 and by -11.6 percent in 2010, before rebounding to 4 to 5 percent growth in 2011 and 2012, based on Bureau of Labor Statistics Consumer Expenditures Survey (CES) data.
This in mind, and factoring in additionally what is known at this time, it is possible to make a number of observations and predictions with a reasonable level of confidence:
Brick-and-mortar retailers are getting a bump: In the short-term, brick-and-mortar retailers of pet products across all sectors have gotten a bump as pet owners stock up on staples like food and litter. How long this activity will last will depend on the ability of retailers and their suppliers to meet consumer demand.
Online retailers should fare well: The surge in internet sales of pet products has spurred a massive pet market investment in e-commerce logistics that should help shore up the products side of the industry in the coming months. 
As reported by The Wall Street Journal on March 15, "The retailers that are likely to fare better as Americans adjust to the current outbreak are those that invested in online logistics or have the ability to serve shoppers safely if the illness becomes widespread."
Petcare services are set to take a hit: Of the four pet industry classifications—pet food, non-food supplies, veterinary services and non-medical petcare services—the last will be the hardest hit during the first half of 2020 and likely longer, especially boarding but also walking/sitting and to a lesser degree grooming. This assessment is based primarily on the travel ban and the canceling of larger-scale events, and more generally on the recommended practices of staying home, "social distancing" and avoiding non-essential contact with others. 
Veterinary telehealth could get a boost: According to The Wall Street Journal on March 10, the pandemic is bolstering telemedicine as "Hospital chief information officers … are … greenlighting telemedicine projects to reduce expected patient gridlock, developing digital dashboards to speed triage, and testing and retesting systems expected to allow staff to work remotely." 
This ramped up focus could well carry over into the pet market, where telehealth has lagged but is now catching on as veterinary players including Banfield (Vet Chat), Petco (PetCoach) and Vet24seven (Ask.Vet/MyPetDoc) emphasize telemedicine.
Supply chain issues may result in product shortages: With its origins in China, the coronavirus pandemic will have a negative impact on the U.S. supply of China-sourced goods and ingredients. Within the pet medications industry, veterinary pharmaceuticals or pharma ingredients sourced from China "soon could lead to shortages," according to the FDA's February 27 Coronavirus (COVID-19) Supply Chain Update. With regard to pet food, Packaged Facts has spotted shortages in at least one supermarket, with an in-store sign attributing the out-of-stocks to "coronavirus-related shipment delays." The industry's focus of the past few years on materials sourced in the USA may turn out to be an even better game plan than anyone could have predicted.
All of this said, only one thing is sure: for some months to come, at the very least, uncertainty is going to be a fact of life not just in the U.S. pet industry but everywhere. Here again, history instructs. During 2002, the year after 9/11, average household spending on pet products and services surged 11 percent, according to CES data, leading some market observers to theorize that this is when the "pets as family" movement took off. People have always loved their pets, so whether this is the case is open to debate. But it's hard to argue that, during time of stress and uncertainty, there is no better comfort than our loved ones, including the ones with fur.
---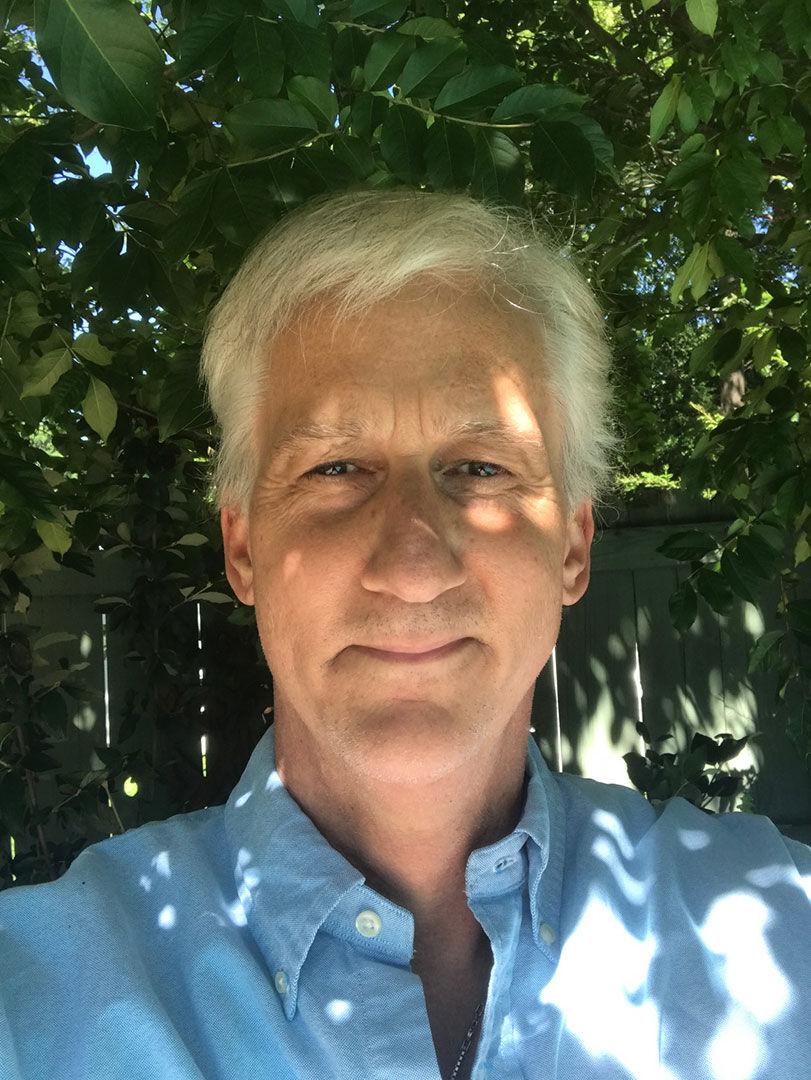 David Lummis is the lead pet market analyst for Packaged Facts, a division of MarketResearch.com, and author of Packaged Facts' annual U.S. Pet Market Outlook report.