Followers of pet-themed social media trends may have noticed a curious addition to the oeuvre when the Westminster Kennel Club (WKC) began promoting its 2020 Best in Show at Madison Square Garden on TikTok. Its handle, @wkcdogs, featured videos from leading pet influencers on the platform hyping the event. The most-watched video, from Loki the golden retriever, has received close to 3 million views. That number, while modest compared to, say, a Kardashian, is remarkable for an event that skews older.
The WKC, founded in 1877, has been on social media for eight years and is quite discerning in how its brand is used and where. That said, millennial and gen-Z consumers command nearly 50 percent of the overall economy and even beat out baby boomers as the majority for pet ownership. Finding new and innovative ways to not only reach them, but also speak to them on their terms is essential, even for a 143-year-old establishment such as WKC.
In 2020, retailers wanting to reach new and younger audiences head to TikTok, the viral video-sharing platform that was downloaded 738 million times. (It's now taken for granted that your brand exists on Instagram, Facebook and Twitter.) And to make the most of their investment, they're likely to lean on influencers to deliver their message for them to audiences across the platform. Besides Loki, whose mastermind is Jaden Kingsley, with nearly 1 million followers, the WKC deployed a mix of influencers, including Jared Peters, Lori Sirois and Piper Gianforte, that have a combined following of more than 1.6 million users. 
The result for the WKC was newfound relevance with a demographic of consumers who may not have even known of the show's existence prior to the campaign. But the takeaway here is not "thou must be on TikTok." New platforms will continue to come and go as long as social media exists, which is pretty much the foreseeable future. Rather, it's the power that influencers have over the space. None of the above would have even been remotely possible if it weren't for the careful and strategic curation of the individual creators who marshalled their audiences to the cause.  
It's no secret that we live in an influence economy, especially with the rise and durability of direct-to-consumer brands, which, by and large, have built their awareness upon platforms like Instagram. Having the right mix of influencers is a key component of their marketing. And while sometimes you might want to roll your eyes and cover your ears at the sound of another "personality," you do so at your own peril. Influencer marketing grew 198 percent in 2017, according to social media analytics company Klear, and is expected to reach $10 billion this year. And for pets, this is no exception. 
"On average, someone with 100,000 [followers] is getting around $1,000 to $2,000 per post; someone with 500,000 is around $5,000-plus; and someone with more than 1 million is in the $10,000-plus range," Loni Edwards, CEO of the Dog Agency, told Vogue magazine in an interview. 
Edwards, a Harvard graduate, represents the highest earning of these pet influencers, and started PetCon, a twice-yearly gathering for influencers in the pet sector in Los Angeles and New York. Major consumer packaged goods brands like Bush's Baked Beans, whose golden retriever mascot adorns its cans and has become an icon himself, sponsored the event, while film studios premiered their latest pet-themed offerings, such as "The Art of Racing in the Rain." And while human influencers are still the most powerful brand advocates—why else would Kylie Jenner be worth a billion dollars?—when it comes to driving retail decisions for pets, dogs and cats are king. According to trend analysis from Collective Bias, a part of Inmar Intelligence, which regularly tracks the influencer economy, people are 10 percent more likely to buy goods endorsed by a famous pet, versus just 3 percent from a human influencer. 
So, just who are these power pets? 
No. 1 on Instagram is Jiffpom, a Pomeranian pup with nearly 10 million Instagram followers. He regularly fetches $32,045 per endorsement, and a street dog from Connecticut named Marnie, who frequently pops up at exclusive events in Manhattan, was commanding up to $6,345 for a posting before she died in March. Nala Cat, the fattest cat in terms of cold hard cash, earns $14,253 for meowing to her 4.3 Instagram followers. Even Grumpy Cat, whose face adorns everything from bottled water to coffee and who died last May, still commands $9,000 per post. 
The death in December of Lil Bub, a cat whose tongue was always hanging out due to a genetic mutation, is perhaps the clearest illustration of the power of pet influencers. Her death inspired obituaries in The New York Times and CNN. She traveled the country extensively as an advocate for adopting special-needs pets. Featured in a documentary and beloved by celebrities, Lil Bub seemingly crossed over from being merely internet famous to becoming a cultural icon. More than 77,0000 people left tributes to the frisky feline, including this heartfelt note from NASA: "We'll see you in space, sweet Bub. Safe travels." 
At press time, owner Mike Bridavsky was planning a memorial for Lil Bub in her hometown of Bloomington, Ind., with all proceeds dedicated to Lil Bub's Big Fund—money that is distributed as grants by the American Society for the Prevention of Cruelty to Animals (ASPCA) to animal welfare organizations across the country to help homeless pets with special needs.
She rose to fame after her adoption in 2011, when Bridavsky began posting photos and updates about her online. Her story garnered 3 million followers on Facebook, 2.4 million on Instagram and more than 800,000 on Twitter. The attention eventually made its way to the scientific community. In May 2015, researchers at the University of Missouri sequenced her genome as part of a project to determine what genetic variations caused her adorable abnormality. 
"Bub has made a huge difference in the world of animal welfare and in the lives of millions of people worldwide," Bridavsky said, noting that the fund has raised $700,000 for animals in need. 
Lil Bub's status as cultural icon is as much a statement of our times as anything else. With the world seemingly engulfed in chaos, a looming pandemic and entrenched political dysfunction, not to mention a country more divided than ever, there's one thing that still unites us together: pets. They simply love us and ask nothing in return. 
The power pets wield for brands is undeniable. As of 2019, U.S. households owned more than 42 million cats and 63 million dogs, according to recently reported figures. Additionally, since Instagram launched in 2010, the word "cat" has been used on the platform 193 million times, and the word "dog" has been used 243 million times. They basically run social media. The key is in understanding how to strategically deploy these pet influencers to best drive your audience toward your brand. 
---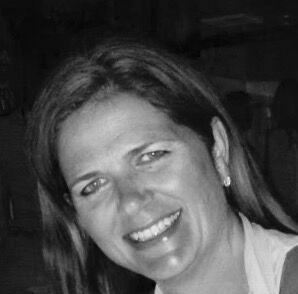 Courtney Harold is the vice president of sales, marketing and business development for World Pet Association (WPA).