This story originally appeared in the SuperZoo Show Daily, which is created by Pet Product News.
---
Shopping today is all about the experience. People can buy what you sell in any number of places, so your store has to be ready to entice them to make a purchase once they arrive. This requires constant reinvention so that shoppers are thrilled each time they visit. Let's take a look at five important areas to consider:
1. Just inside your front door is a space called the Decompression Zone; it's an area that customers breeze right through without stopping, missing everything that you place there. You may wonder why no one is reading that big sign just inside the door—it's because people are not focused on shopping yet. They don't notice anything until they are at least five feet inside the door, so anything you place in the Decompression Zone is essentially invisible, including shopping baskets.
2. Upon entering, shoppers make a value judgment about your store in 10 seconds or less. In those 10 seconds they are unconsciously determining whether it's a good place to be. What does your store say to shoppers in the first 10 seconds? Is the sales floor interesting? Do your displays invite shoppers to touch the product? Stand inside your front door and take an objective look. Like the saying says: You never get a second chance to make a first impression.
3. Once shoppers are on your sales floor, where they go next is up to you. If you are like most independent retailers, you probably utilize a Free Flow Layout because it offers you unlimited opportunities to highlight merchandise and create display vignettes. A Free Flow Layout has no set aisles, so shoppers roam the sales floor freely, guided by how you place the fixtures. Avoid straight lines when you can; instead, angle your fixtures so that shoppers are unconsciously directed through the store. The more they see, the more opportunity they have to buy.
4. Did you know that 90 percent of people enter a store and look or turn to the right? This area is prime real estate or, as we like to call it, Lakefront Property. Too many retailers use this area as just another space to house merchandise. Or worse, it's where we find the checkout counter. (Ideally, the checkout belongs in the center or on the left side of the store, at the natural end of the shopping experience.) If the front right does not work for your sales floor because of where your front door is located, just reverse the flow, making the left side your Lakefront Property. Use your Lakefront Property to feature new items, tell product stories and display high-demand, high profit items.
5. Just beyond the Decompression Zone, front and center on your sales floor, is the area to place your Speed Bump Displays. Speed Bumps are used to slow customers down and refocus them on shopping. They are also used to set the stage of what shoppers can expect to see as they browse the rest of the store. Use a single table or cluster a few together for a bigger impact. Cross-merchandise your Speed Bumps with product from different departments to create fun-to-shop, "I have to have that!" displays that encourage multiple sales. Change your Speed Bumps at least once a week, whether they need it or not. Remember, this display is a big part of your store's ambiance.
Vow to keep your sales floor fresh! Get a blank calendar and pre-plan your merchandising moves. Check your 10-second impression daily, change your Speed Bump displays at least once a week, tweak your Lakefront Property frequently and change your window displays on a monthly basis. Refresh your entire sales floor at least once every quarter, making changes to customer flow as necessary. And have fun! If you're not sure what to do first, give us a call—we're always good for an idea or two.
---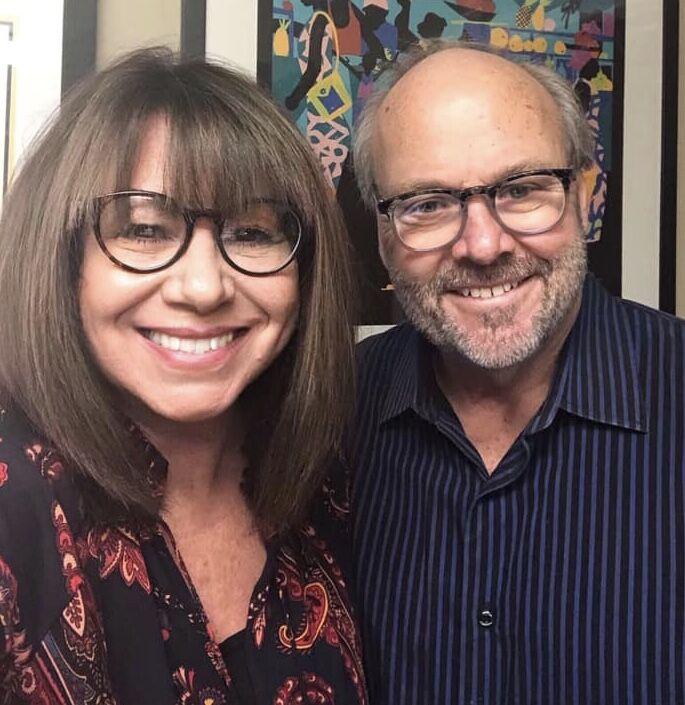 Rich Kizer and Georganne Bender are consumer anthropologists, keynote speakers, authors and consultants who have helped thousands of businesses in the retail, creative, pet, restaurant, health care, hospitality, collegiate, toy, travel, beauty, funeral, tech, auto, sales and service industries since 1990.
As global retail thought leaders, Kizer & Bender are listed among the Top 40 Omnichannel Retail Influencers, the Top 100 Retail Influencers and the Top Retail Industry Experts to Follow on Social Media. They made Meetings & Conventions Magazine's list of Meeting Planners Favorite Keynote Speakers, and their award-winning Retail Adventures Blog is consistently listed among important retail and small-business blogs. Kizer & Bender serve as BrainTrust panelists for RetailWire and are partners and emcees for the popular Independent Retailer Conference. They are experts on generational diversity, consumer trends, marketing and promotion, and everything retail. As consumer anthropologists, they stalk and study that most elusive of mammals: today's consumer. Any speaker can talk about consumers, but they actually become them. In addition to focus groups, one-on-one interviews and intensive on-site studies, their research includes posing as every kind of customer you can imagine. The result of their research is literally straight from the mouth of the consumer: solid ground-level intelligence you can use to better serve your own customers.