As parts of the country open up while others close down, businesses are going to struggle with getting back to conducting business. Whatever your new normal is, the struggle to connect with customers is tougher than ever and presents lots of challenges. However, social distancing and face masks don't need to hinder the customer experience. There are ways to get behind the mask, get up close and personal with what your customer is looking for, and still maintain social distancing.
Here are some things that you can do to ensure that you're interacting with customers to enhance their experiences.
Make sure your online presence is:
The same as your in-store presence.
More and more consumers are taking the first step to research or find out what they want online. Don't use stock images, and don't use stock phrases. Invest in marketing and graphics, and write down how things would sound if you were to say them. Your online presence needs to sound like you and look like your brick-and-mortar store.
Active and interactive.
Use live-chat options to help your customers with their questions. Customer service software providers such as Zendesk, HubSpot and LiveChat can help you interact with customers to answer questions and help guide them to parts of your site. All three of these offer website visitor tracking as well, so you can see where visitors get stuck or spend a lot of time so you can tailor your online experience properly.
Your brick-and-mortar experience should:
Be interactive for customer needs.
During the early days of the pandemic, grocers near me started packing an assortment of fresh produce that allowed customers to skip wandering down produce aisles, grab a box off the end display and get out of the store as quickly as possible. This allowed them to basket-build, and fulfill and exceed customer expectations.
Be overstocked on power products.
This one seems obvious, but as counties and states come in and out of pandemic rules about sheltering in place, it's important to keep product in stock. This means cutting back on "luxury" SKUs or items that don't turn well and aren't sought after. It's critical that stores be well stocked on the essential items that customers need and expect to find on their local retailer's shelves, so a small tweak of your facings to ensure you have enough of the popular products will go a long way.
The reality is that the retail experience isn't going to be the same for a long time, if ever again. You're going to have to find old and new ways to connect with customers and old and new ways to gather information about what your customers want. Retail is a resilient business, and as retailers, we're smart, intuitive and responsive. Keep that up and your business will thrive!
---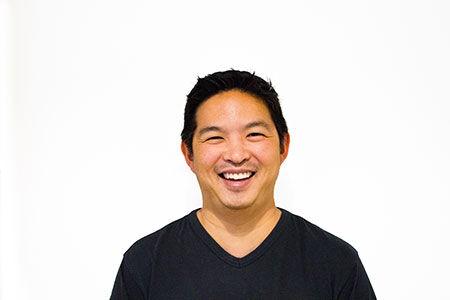 As a retail industry expert and co-host of "This Commerce Life" podcast, Phil Chang tracks emerging trends and insights that could impact businesses engaged in commerce. With 20 years of experience under his belt, Chang helps brands and retailers adapt to the new realities of retail and the next generation of commerce. With three kids, he's more familiar with gen Z than he'd care to admit. A frequent speaker at industry events in Canada and the U.S., across multiple verticals, you'll find him searching for unique local businesses everywhere he goes.