"Eggs from a groomer? Absolutely—when that groomer owns a micro farm with well-loved free-range chickens!"
That sign sits on my front counter with a picture of my wife holding one of our chickens.
Micro independents are entrepreneurs, first and foremost. If we have access to something someone wants to buy, we are going to try to make it happen, especially if it means making a few dollars.
In my store, I sell a lot of items that come directly from my micro farm such as eggs, honey and some products made from the wax in our beehives, like lip balm. At Christmas I sell bakery products made by one of our clients. Another client makes greeting cards. I have a display of her cards for sale in my store. I have some unique items for pets sourced from a local butcher like liver, heart, bones and chicken feet. There's absolutely no difference between the bones I offer in my freezer for dogs and a soup bone grandma might buy from the butcher to make Sunday's dinner.
Another store in my area sells pet food, water softener salt and anything on four wheels. You can walk into his store and buy your water softener salt, a bag of holistic pet food and a golf cart.
There is, of course, the godfather of pets, Dave Ratner. Dave's store is Dave's Soda and Pet City, where you can purchase some refreshing sodas along with everything for your pet's needs. Dave has taken things even further with his own line of pet food.
B&B Pet Stop in Mobile, Ala., is a great family-owned full-service pet store that also specializes in day lilies. In the spring, when the day lilies are in bloom, you can find a wide selection of them on the front porch of the store.
Usually when you see a store selling something different than what is part of the store's primary function, it's because of passion. I love having true free-range chickens, so it makes me happy offering their eggs for sale. Our passion drives us to find the best, so why not bring that to our customers?
The other reason you might find someone selling outside of their specialty is just simple demand. During the height of the pandemic, many stores, mine included, started selling hand sanitizer. I know of a few other stores that sold toilet paper as well because they were able to secure some from wholesale sources.
Sometimes we need to think outside of our walls. If you sell raw marrow bones, why not explore offering your own that you source locally? Have a knack for baking? Check into making treats for your clients—both two legged and four legged.
Look into the local rules and regulations for what you would like to do. One of my Facebook friends, who makes and sells pet treats, had to figure out a generic nutrition label with the values, ingredients and her information. To sell eggs in my store I had to get two different licenses from the state egg board and properly label the egg cartons. When I started exploring the option to sell eggs, I didn't even know we had a state egg board. Once I made the phone calls, the rest was easy.
If you want to sell "homemade" human food, you might need to rent a commercial kitchen and get a local license. There are kitchens for rent by the hour just for home bakers.
Looking outside of our walls isn't just about products. We also need to get creative in where we sell. If you read my column, you know I'm not about internet selling because I want a face-to-face connection. You have probably had a booth at a local pet fair, but have you thought about the local horse show? Find a horse, and you will find a dog. How about the boat show or craft market? If you find a crowd, you will find pet owners. I love having a booth at a farmers' market because I find people really interested in feeding real foods.
Times are tough for brick-and-mortar retailers, so it's more important than ever to stand apart from all the competition out there. Having locally sourced, unique items is one way to do that, and selling "outside of the four walls" is certainly another way to reach customers.
---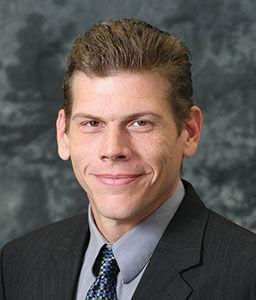 B.C. Henschen is a well-known champion for pet owners who want the best in their pet's food. He is the Association for Truth in Pet Food (ATPF) consumer advocate, and is a past director with the World Pet Association (WPA). Henschen is a popular speaker at industry events and meetings. A certified pet care technician and an accredited pet trainer, he is a partner in Platinum Paws, a full-service pet salon and premium pet food store in Carmel, Ind. His knowledge of the pet food industry makesPlatinum Paws the go-to store for pet owners who want more for their pet than a bag off a shelf.