Let's face it: 2020 has been a scary year, to say the least. But despite the many lows of 2020, there are still opportunities to look forward to in the year ahead—for instance, the holidays. Let's start with Halloween. Consider how the following three tips can help your store gain customer traffic and dollars in the weeks ahead leading up to Oct. 31.
Get Your Customers Engaged with Virtual Merchandising Experiences
Georganne Bender and Rich Kizer, retail experts, consultants and speakers, have spoken about the value of merchandising in stores and the importance of shoppertainment to help move inventory. Their belief is that if a store keeps customers entertained, those shoppers will be more likely to return to the store again and again. The catch? For many retailers, providing that in-store shopping experience while many states continue to stress social distancing is not as easy as it used to be. But that doesn't mean you can't keep the idea of merchandising and shoppertainment top of mind as you plan your Halloween sales and marketing strategies.
"Consumers spent almost half a billion dollars in 2019 on costumes and accessories for their pets, according to the National Retail Federation on Halloween," Bender said. "To help boost your chance of increasing sales, consider introducing virtual experiences to your store marketing, merchandising and sales.
"The reality is customers will still plan to celebrate with their pets with or without you, so consider how virtual and socially distanced costume contests and parades, for example, or Instagram contests that incorporate a hashtag and your store's social media handle can drive attention to your store, all while boosting sales," Bender continued. "Some other ideas include offering video tutorials on costume ideas for pets or sharing videos of your inventory displays from within your store. Leverage Facebook Live to broadcast Halloween festivities from your store and incorporate emails to announce winners from any contests or events you may have. Basically, show off your store via pictures and videos virtually so your merchandising and inventory doesn't get overlooked."
Collectively, Bender's ideas are great ways to keep your audience engaged despite being socially distanced. The key here is to simply stay connected with your audience despite the barriers that COVID-19 may have created for your store, therefore helping to maintain sales, as well. Remind customers along the way that phone orders, online orders or curbside pickup versus traditional in-store shopping are available to support their shopping needs. And if in-store shopping is available from your business, be sure to make your customers aware of updated store hours, COVID-19 safety measures put in place and all the other details that will help them gain the confidence to want to shop physically in your store.
Introduce Halloween-Themed Communication
As COVID continues to impact our world, we need to embrace these realities instead of shying away from them. This means communicating what your store has done and will continue to do in an effort to support customers and employees alike during the pandemic. Halloween also gives you a chance to do this with some more humorous or festive messages that can be shared via in-store signage, social media and any other touchpoints of communication that your store offers. Some examples of this include:
BOO! While COVID-19 Is Scary, Our Prices Are Not! Check Out These Great Deals Here!
2020 Has Been Scary, But Our Costumes Are Not! Explore Our Happiest Costumes Now!
Socially Distancing Is the New Black! It Looks Good on Everyone … Even Witches! Please Stay 6 Feet Apart.
Consider your unique store location, local regulations, inventory assortment, customers and staff, and then think about what messaging you want to share. Create messages that speak to what you want to say but that also overlap with Halloween. This will help inform your customers but also keep them entertained—always a winning combination in retail no matter what time of year it is.
Merchandise Your Store to Welcome Customers with Ease
Kimberly Richotte Roy, owner and founder of Walk by Faith Doggie Bakery in Cromwell, Conn., suggests that amidst COVID-19, retailers consider merchandising must-have Halloween items in ways that better support customers during the pandemic.
"As a customer myself, the ideal situation would be that stores have Halloween products in the front of the store and spread out on a few different displays," Roy said. "Due to COVID-19, most stores have to limit the number of people in the shop at a time. Plus, pet parents are often busy and run into pet stores for food for their best friends and don't always browse around like they used to. Customers tend to have tunnel vision when shopping, particularly during COVID-19, and merchandising Halloween up front and center can help combat this."
Expanding on this, Roy offers the following tips to help stores merchandise this Halloween season.
Group like-minded items together that customers often buy at the same time, so they don't have to look too hard for what they need or want. Keep the merchandising simple and, when possible, at eye level, as customers are shopping quicker than they have in the past in order to get in and out of stores faster than ever before.
Offer sales incentives such as "Buy 2 Halloween Products Get the 3rd Free" as a way to boost sales. Use store signage to share this message, and don't be scared to repeat this message in a few spots within your store.
Create areas in your store that offer complimentary hand sanitizer for customers to use as they shop. Make this a part of your Halloween merchandising and all merchandising as, after all, customers like to touch inventory and, as a retailer, you should still encourage it.
Finally, as you look ahead toward Halloween this year, remember that despite a scary 2020, your store sales don't need to be scary, as well. Plan ahead to take action on how you can move inventory and boost sales through strategic merchandising, entertaining, and informing customers of the products and services you have to offer them—and their pets—this Halloween season.
---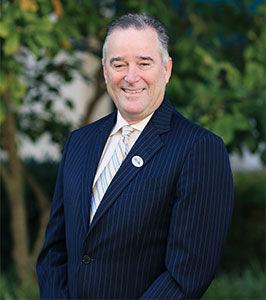 Vic Mason is the interim president of the World Pet Association (WPA).