Mars' Cesar Fresh Chef debut marks a watershed moment for the U.S. pet food industry. In late December, the company rolled out the refrigerated dog food line, slotting Cesar-branded coolers into the pet food aisles of more than 800 Walmart stores across the United States, where they now rub elbows with those of refrigerated pet food standard bearer Freshpet. In keeping with hot-button pet food trends, the cut-and-serve rolls are, per the Mars announcement, "culinary-inspired," with human-grade ingredients and no artificial flavors, no artificial colors and no artificial preservatives.
"Refrigerated pet food has become the fastest-growing segment of pet food products on the market," commented Josh Evertsen, senior vice president of customer development at Mars Petcare.
Backing him up are IRI data showing that U.S. multi-outlet sales of refrigerated and frozen dog food grew 29 percent from August 2019 to August 2020 to $514 million, and NielsenIQ data for the pet specialty channel charting growth of 14 percent in frozen pet food sales to $236.1 million and 20.7 percent growth in fresh and refrigerated pet food sales to $78.3 million during full-year 2020. The fresh pet food writing is on the wall of pet owner shopping preferences as well. In Packaged Facts' August/September 2021 Survey of Pet Owners, around one-fifth of dog and cat product shoppers report purchasing fresh pet food in forms including raw, frozen, refrigerated, fresh-made bought in-store and/or fresh pet foods ordered online.
Thanks to the long-term prescience of Freshpet and relatively recent inroads of direct-to-consumer (DTC) purveyors like The Farmer's Dog, the fresh pet food momentum had been building for some time. But with Mars and other pet industry big dogs diving in, the advancement accelerated dramatically in 2021:
• In May, Petco introduced same-day delivery of fresh pet food including the JustFoodForDogs brand in most markets across the United States. "This expansion builds on our successful same-day delivery program and gives us a distinct competitive advantage over retailers who ship these products more slowly and with greater environmental impact from distribution centers using more packaging and dry ice," said Petco chief digital and innovation officer Darren MacDonald, referring to Petco's partnership with DoorDash, launched in December 2020. (PetSmart similarly offers same-day delivery of Freshpet pet food via DoorDash.)
• In June, Chewy began carrying Freshpet and expanding its premium private-label Tylee's brand into fresh pet food. "We are enthusiastic about the fresh and prepared foods category and the opportunity to serve new customers and expand assortment choices for our existing ones," the company wrote in a letter to shareholders, pointing out that the new line utilizes sustainable packaging to preserve product quality through the delivery process.
• In July, Pet Supplies Plus began offering PetPlate pet food in 60 stores on its way to a full rollout. The fresh-cooked/flash-frozen pet food is made with human-grade ingredients in a U.S. Department of Agriculture (USDA) facility and contains no rendered meats or byproducts, no artificial preservatives and no additives. Pet Supplies Plus is the first brick-and-mortar location to carry the brand, which had previously been sold only directly online.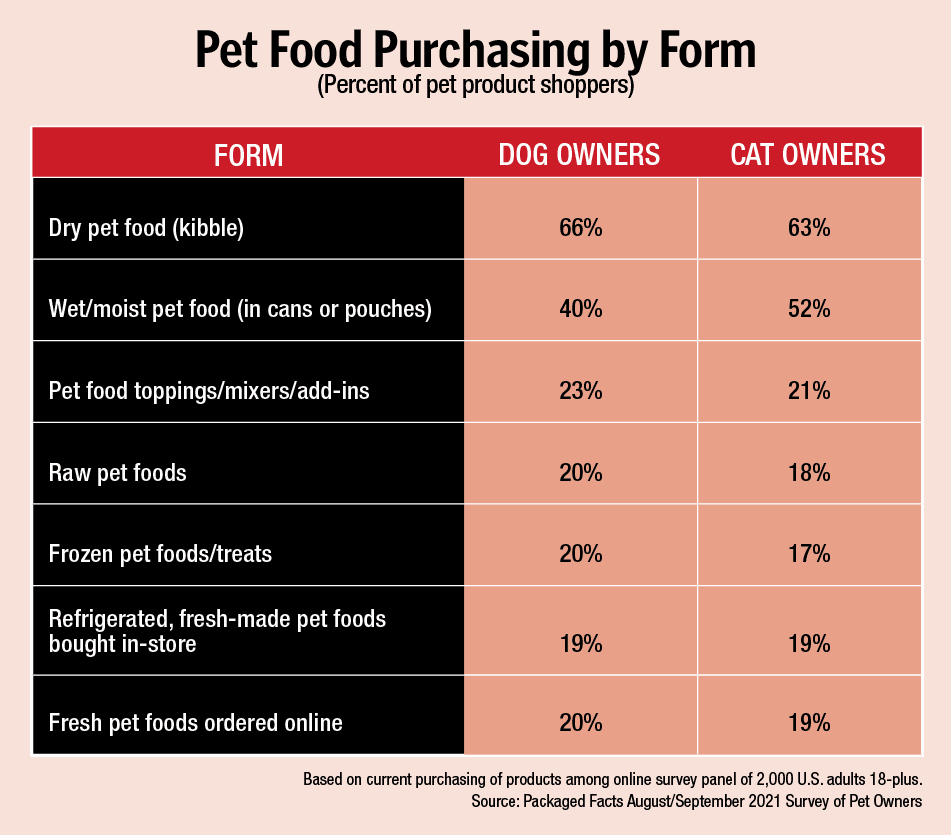 Foot dragging of top-tier pet food marketers notwithstanding, the inevitable ascension of fresh pet food has long been a bit of a no-brainer given the inexorable dilution of superpremium cachet among kibble and canned pet food in the omnichannel age of mass premiumization. The icing on the cake may have been the pandemic, when online shopping—projected to make up more than half of all pet product sales by 2025—exploded, to the delight of DTC marketers.
At the same time, mostly brick-and-mortar-based (though now rapidly expanding online) Freshpet grew its sales by 30 percent in 2020, surpassing the 27 percent rate of 2019 and 2018, and far above the 14 to 18 percent rate of the prior two years. In December, pandemic-related supply issues caused the company to lower its expectations for full-year 2021. But that moderation still equates to a whopping 35 percent increase to $425-$430 million, with a 2025 sales projection north of $1 billion.
That billion-dollar expectation may be what spurred the famously cautious Mars to get with the fresh pet food program, which together with the all-in big-box retailer involvement suggests that Nestlé Purina, Blue Buffalo and the like may soon also weigh in. Even with all the projected growth in the segment, fresh pet food would still only represent a sliver of current pet food sales. But pet industry wise, one need not look too far back to find e-commerce at a similar level. Pandemic-related shortages dampen the outlook slightly, as does the longer-term issue of increasing competition with human foods for a growing array of resources. But all things considered, these will likely be minor speedbumps on the fresh pet food superhighway.
---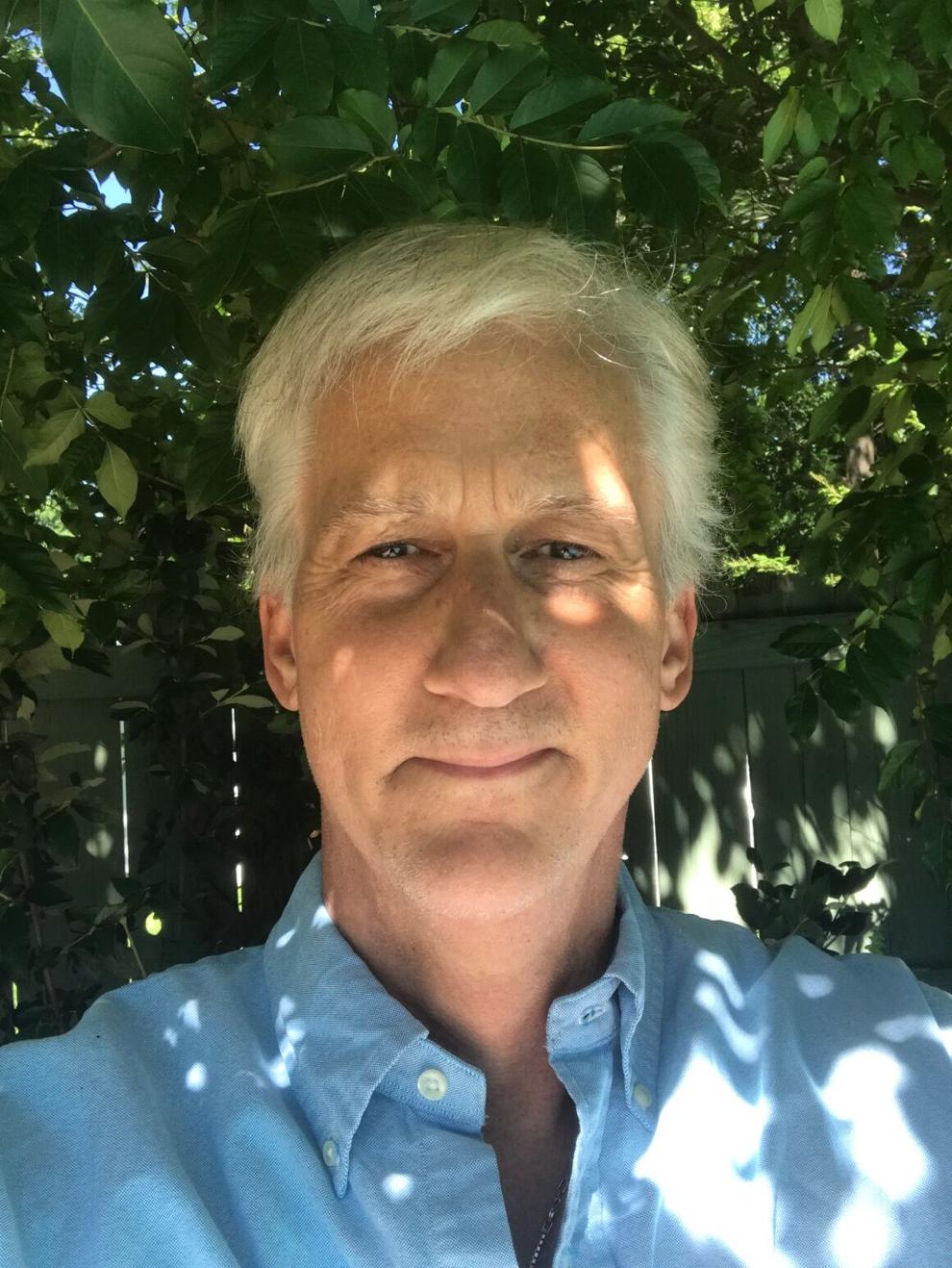 David Lummis is the lead pet market analyst for Packaged Facts, a division of MarketResearch.com, whose latest pet market report is Pet Treats and Chews in the U.S., 4th Edition.