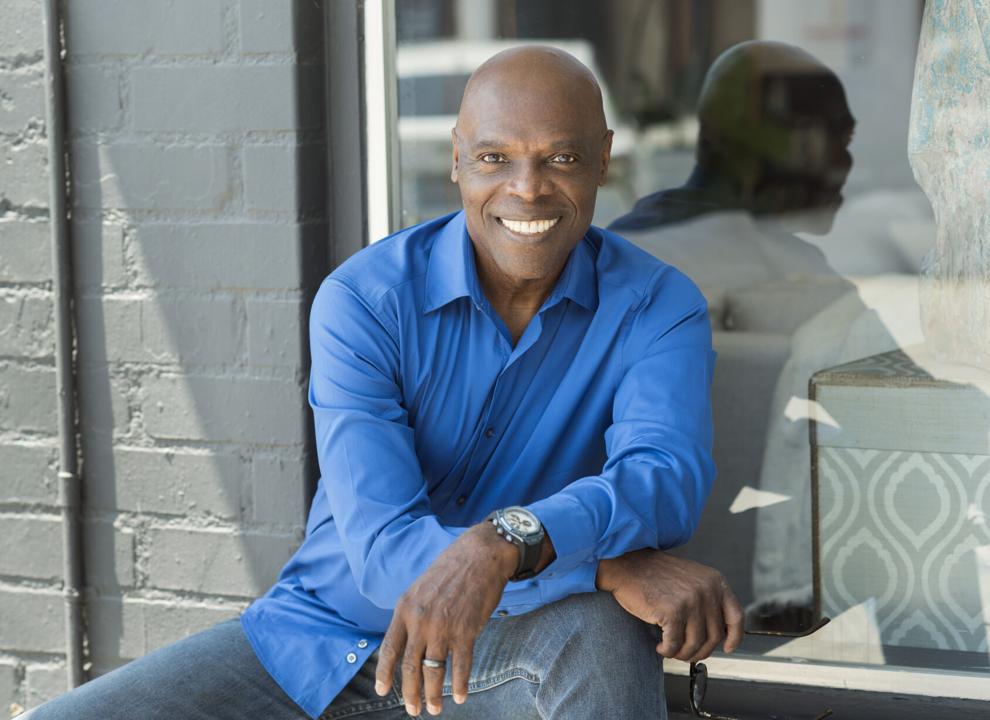 Only three days into the new year, Pet Product News' longest-serving team member, Ziva Palmer, lost her husband, LaRue Palmer, to cancer, after 30 years together. It has been a gut-wrenching loss for Ziva and his children, Ari, Nikiya, Eyvette and Jevon, as well as their close family and friends, who witnessed LaRue fight to the very end.
It is a terrible loss to us here at PPN, as well. If you were fortunate enough to have met him, I'm sure you will understand why.
People outside of the pet industry, particularly in the Los Angeles area, may have known LaRue as a chef, a certified health coach, a diabetes educator and an author. (He recently published his book, "Man Cave of Health: A Why-To Book About Men's Health.") They might've caught a segment of the local news during which he whipped up some healthy recipes. Or perhaps they knew him from church, where he was an active member.
LaRue was no stranger to the pet industry either. He loved the industry, Ziva always says, and the industry loved him back.
Over the years, he wrote product category features for PPN and covered industry events. He was also the catalyst behind the 2017 PPN interview with Brandon McMillan, professional animal trainer, author and former host of the Emmy Award-winning television show "Lucky Dog." LaRue crafted a thoughtful look at McMillan's life and amazing work with animals, and he did it with a sensitivity and warmth that only he could muster.
Many of our manufacturer partners remember him, as well. During the 17 years that Ziva's been in the industry, he was by her side at countless events, always her champion, as well as a supporter of PPN. The couple made enduring relationships with industry people that transcend the business transactions that initially connected them. Once you really got to know Ziva, you got to know LaRue. It was a blessing of a two-for-one deal.
Still, others may only have had a chance encounter with him at PPN's trade show exhibitor booths at SuperZoo or Global Pet Expo. Armed with a megawatt smile and a stack of subscription cards, he was always ready to answer questions and help out.
And then there are the animals—probably the best judges of character around. He was adored by his cats, Zoe and especially Elliot, a particularly affectionate flame point Siamese, who, Ziva tells me, has been attached to her like Velcro since LaRue's passing.
"Every time I even sniffle, he comes over as if to say: 'Are you alright? Are you OK?'" she says.
LaRue was beloved by the dogs in the couple's Los Angeles neighborhood, too. He was in the habit of greeting them all, Ziva recalls, and they seemed to pay tribute to him as he was carried from his home for the final time.
"The dogs leaned in; they wanted to catch a glimpse of him," she says. "Dogs know. Animals know."
However, perhaps what I will remember him best for was his ability to facilitate human connection. He was amazing at bringing people together for what he hoped would be a benefit to them all.
As we begin preparations for our upcoming trip to Global Pet Expo, it's difficult to come to terms with the fact that he won't be joining us. We'll miss the energy and the light he brought to our nook within the great expanse of the trade show floor. Personally, I'll miss being greeted by his warm smile when I finally make it back to the booth to sit and gather my thoughts after walking the endless aisles. I'll hardly be the only one mourning his absence.
My hope, however, is that his memory will instill in us a little bit of that warm glow and remind us to truly connect with our industry peers and not just transact.
---
This article appears in the February 2023 issue of Pet Product News.