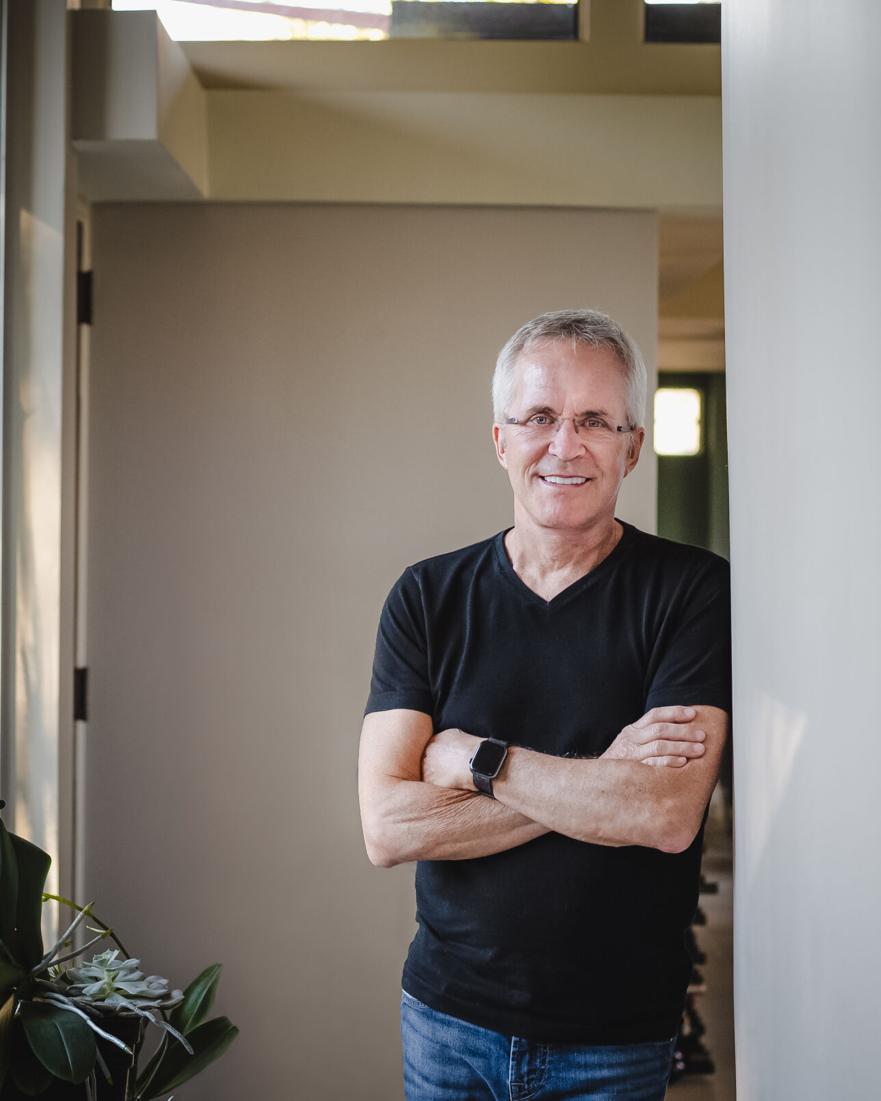 The way people view pets has changed dramatically over the past 20 years. Pets, often now referred to family members, sleep upon our beds, eat premium pet food, receive individualized medical attention and are lavished with gifts and treats. How and why did this come to be? Mark Cushing aims to answer these questions in his recently released "Pet Nation: The Love Affair That Changed America," published by Avery, an imprint of Penguin Random House in New York.
In an interview with PPN, Cushing said he wrote "Pet Nation" for two reasons: "First, Americans need to appreciate how their radically new relationship with pets transformed our society and culture. It wasn't just about making us feel good. Second, if engagement with pets improve people and communities as dramatically as we understand, and have proved with research, then why shouldn't America step on the gas and go all in for pets?"
A pet lover himself, Cushing has two 9-year-old cats from the same rural barn litter, Chloe and Oscar, and a 9-month-old Papillon puppy named Louis.
"[Chole and Oscar] couldn't be more different if they tried, but like all cats, they look at my wife, Natalie, and me as staff," Cushing said. As to Louis, Cushing said he has "never seen a dog so alert, speedy and full of energy. Chloe and Oscar still aren't sure Louis is a good idea, but it will work itself out—and Oscar does enjoy 'sharing' Louis' food."
Cushing is the founding partner and CEO of the Animal Policy Group as well as a long-time political strategist, government regulatory advisor, corporate executive and former litigator.
"I was a lawyer/lobbyist in Washington, D.C., and Banfield's founder called me in 2005 to lead an effort to open up microchipping of pets for a broad animal health and animal welfare coalition," Cushing said. "Until then I enjoyed pets (dogs and cats) but never imagined a career being a national advocate in the pet world."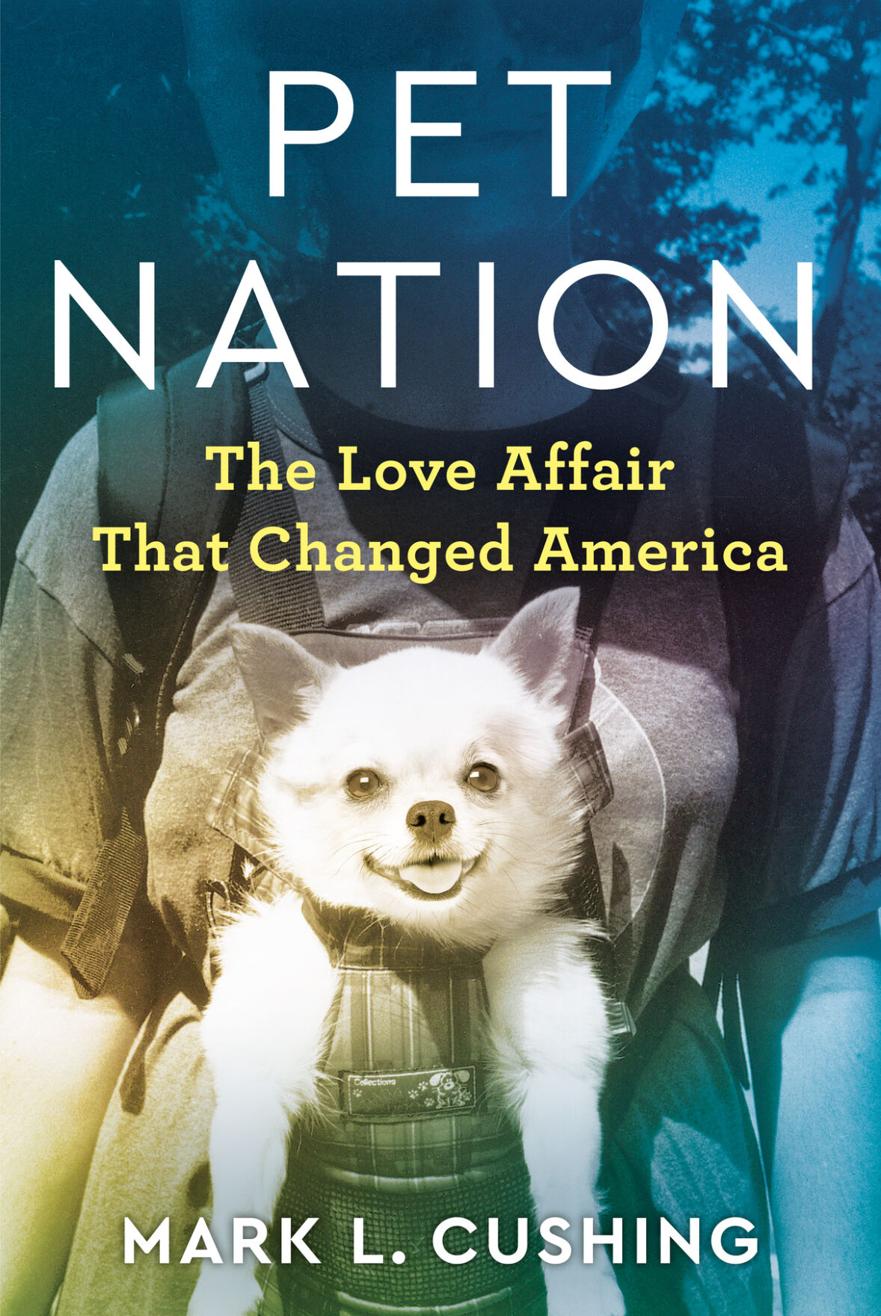 Cushing delved deeper into how "Pet Nation" came to be and what it means for America:
Pet Product News: What inspired you to write Pet Nation: The Love Affair That Changed America? Why now?
Mark Cushing: My agent, Kitty Cowles, had the idea and was looking for an "insider" to tell the story with a viewpoint. I'm lucky she found me through my brother, Thomas, in Manhattan. I had been developing the ideas for "Pet Nation" (without knowing it could be a book) for many years, probably five or six of the chapters. Now was the right time because of where we've arrived with the culture of pets in American society, and we're poised to go even further … maybe Pet Nation 2.0!
PPN: Pet Nation appears throughout the book as a proper noun. What is the theory behind Pet Nation?
Cushing: It's simple. For those of us who are sports fans, we're familiar with the idea of Yankee Nation, Gator Nation or [fill in the blank with your favorite team] Nation. If two fans of the same team meet, perhaps wearing caps or sweatshirts with their team's logo, they almost always start a conversation and they are equals, with no concern for money or pedigree, just how their team is doing. Pet Nation is the "tribe" of pet owners throughout America, no one person or pet better than the other, but united with an appreciation for the human-animal bond and its ability to make people and communities better.
PPN: Chapter 4 specifically covers the topic of the human-animal bond. It discusses the Human Animal Bond Research Institute (HABRI) and other studies that point to the strength of the human-animal bond. What does the human-animal bond mean to you?
Cushing: The human-animal bond describes a mutually beneficial relationship between people and their pets. Good times, bad times, a person and her pet are there for each other and the mere engagement between them increases oxytocin in the brain, and reduces cortisol levels. Medically speaking, these dual reactions reduce stress and tension, and facilitate joy or pleasure. How cool is that?
PPN: Continuing on that notion, you say in chapter 4, "I think it's safe to say that pets do many good things at little cost. Now, what are the implications of that statement? Get ready: we need more people to have pets, and more people who already have pets should own more pets." You seem to be bracing people for that answer. Are people indeed ready? Do you feel people will be receptive to this idea?
Cushing: There is no medicine more powerful, available to all and less expensive that having a pet—dog, cat, rabbit, bird, fish, hedgehog … you name it. Pets help people in stress or just get through their daily lives. Pets also are the most powerful force to build social capital, which means communities are stronger for allowing more pets. So, I reduce it to basic math: if we have 185 million cats and dogs, and 330 million people increasing every day, then let's aim for 350 million pets. America isn't ready today, but it could be over the next 10 years, and I'll be working to make it happen. I hope "Pet Nation" motivates folks all over the United States to join in.
PPN: You further mention that the government, society and businesses should adjust to support the inclusion of more pets. What are your key ideas on how to make this happen? Similarly, how can society become more pet friendly?
Cushing: Here are just a few ideas: pet-friendly apartments particularly for lower income Americans, expanded access to workplaces, more dog parks and (god forbid) why not try cat parks, access in senior group facilities, university acceptance of pets in dorms, and the grand prize: place pet ownership and veterinary care on same level of other wellness activities incentivized by the federal government: stopping smoking, exercise, good nutrition, regular fitness exams.