"Building blocks for better health" alliterates a November email from Chewy featuring vitamins, supplements and preventives that "can boost pet wellness." "Get your pet holiday-ready with convenient wellness services" advises a December email from Petco promoting in-store veterinary care as well as grooming and training services (the latter including—naturally during these pandemic days—virtual and one-on-one).
Arguably the No. 1 pet spending driver for many years, health and wellness as a button-pushing theme for pet products and services is par for the course. But the pandemic has put a klieg light on the health of the human race, and—another pet market axiom—what's hot among humans is likely to spill (if not tidal wave) into pet.
True to form, over two-fifths of dog and cat owners (42 percent and 43 percent, respectively) are paying closer attention to their pet's health and wellness because of COVID-19, finds Packaged Facts' November-December 2020 Survey of Pet Owners, with 16 percent and 15 percent buying different pet health care products as an outgrowth. Top concerns—well expected in this new normal—include pet anxiety/stress (23 percent of dog owners and 24 percent cat owners are "especially concerned") and immune system (20 percent, 21 percent). As in human health care, pet owners are likely to view advanced age as placing their pets at higher risk, with 17 percent of dog owners and 11 percent of cat owners taking care of a pet with aging-related special needs. Pet owners also tend to be more health attentive when it comes to recently acquired fur kids, of which there is no shortage thanks to the pandemic-driven boom in pet acquisition.
On the human side, one health category reaping COVID-19-related rewards with spill-over ramifications for the pet market is nutritional supplements. During the pandemic, sales of supplements including zinc, vitamin D, and vitamin C have jumped due to their immune-boosting properties and theoretical ability to reduce the risk of contracting the virus or shorten its severity/duration, while cannabidiol (CBD) sales have continued to surge, due in part to stress stemming from the health crisis.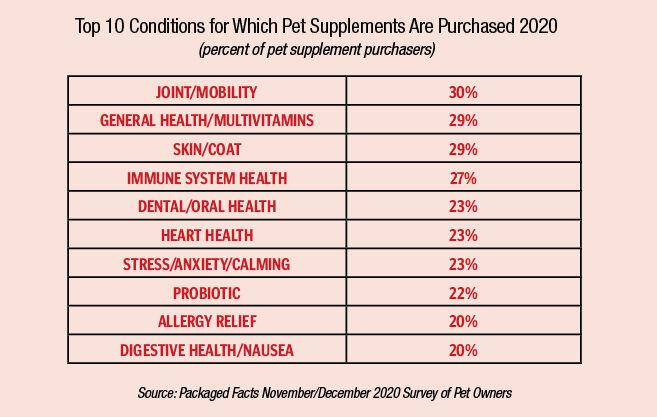 According to Nutrition Business Journal (NBJ) projections, 2020 will likely mark the first year since NBJ has been tracking global markets when no countries or regions experience a decline in supplement sales, with global sales up 10 percent and U.S. sales up 12 percent. Charting similarly robust U.S. growth, Chicago-based market research firm IRI reported in September that U.S. multi-outlet (grocery, drug, mass market, military, select club and dollar retailers) sales of supplements ("vitamins," per IRI) rose nearly 14 percent compared with the previous 52-week period to reach more than $8.59 billion. In an Ipsos survey of 2,004 U.S. adults funded by the Council for Responsible Nutrition (CRN) in July 2020, 43 percent of the supplement users reported having changed their supplement usage as a result of the pandemic, with 91 percent taking more, and immune support (57 percent) and general health/wellness (53 percent) as the top two motivators.
Almost needless to say, pet-specific supplements have received a similar shot in the arm. As of November/December 2020, the pet supplement usage rates were at 38 percent among dog owners and 19 percent among cat owners, up from 29 percent and 17 percent in spring 2019, based on Packaged Facts pet owner surveys. Reflecting the heightened interest is a 21 percent surge in pet supplement sales—quadrupling the average annual increase of the past five years—bringing 2020 sales to nearly $800 million.
Underscoring the role of the virus in helping to pump up sales is heavy demand for products targeting immunity and anxiety, with joint/mobility, skin/coat, dental and probiotic supplements also topping the charts, and with CBD supplements (the subject of next month's column) continuing to grow by leaps and bounds. The ongoing and residual impact of the pandemic, the strong prospects and "halo effect" of CBD on the pet supplements business as a whole, the large numbers of senior and overweight pets, and the overall industry emphasis on pet health are expected to keep pet supplements on a steady growth path, with sales topping $900 million by 2025. As in other areas of American life, even more so than birthing new pet market trends, COVID-19 has accelerated existing ones, including the solid prospects of pet supplements and a health and wellness clarion call likely to be louder and more effective than ever pet-market-wide throughout 2021 and beyond.
---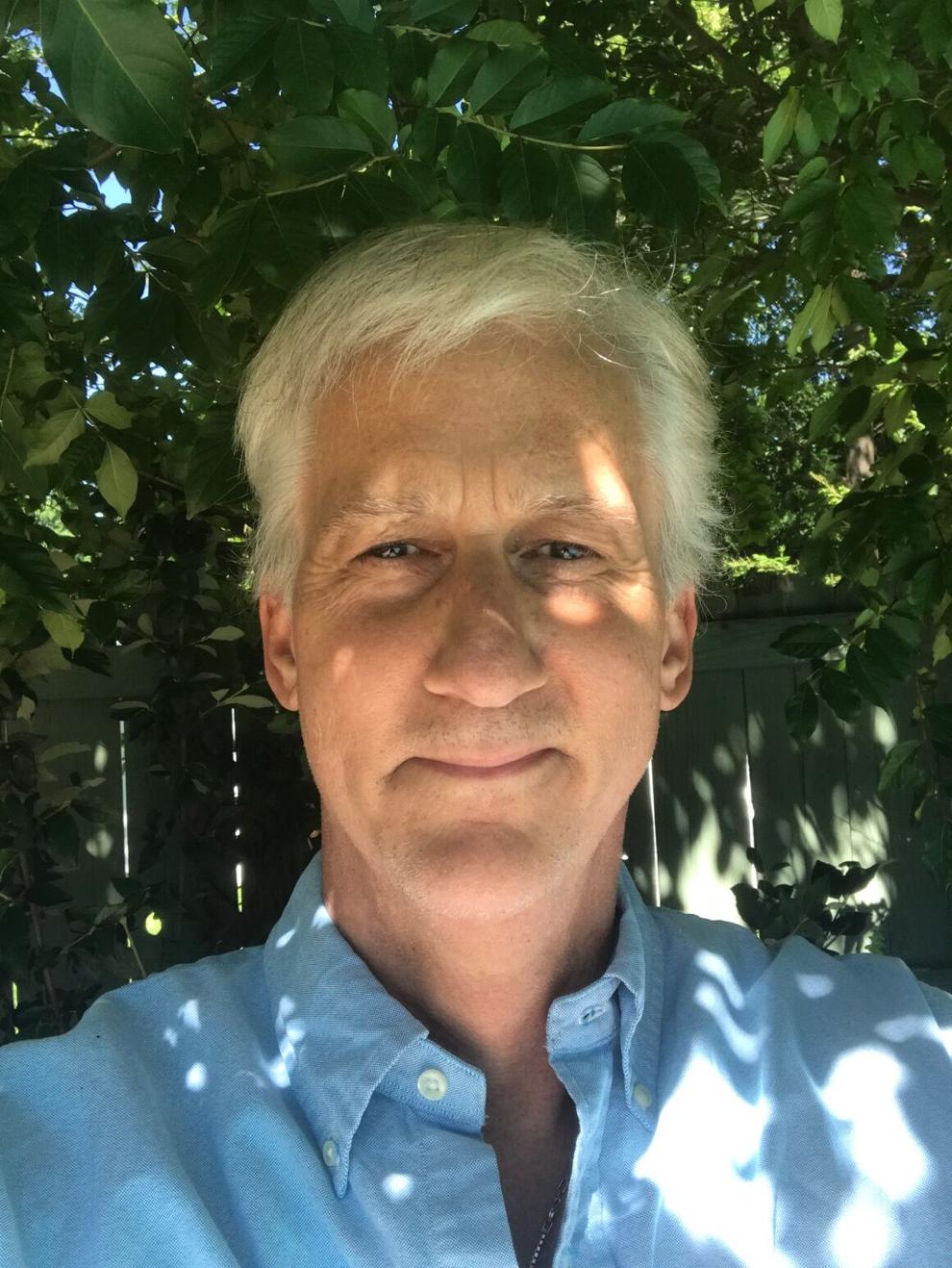 David Lummis is the lead pet market analyst for Packaged Facts, a division of MarketResearch.com, and author of Packaged Facts' U.S. Pet Market Outlook, 2020-2021: Responding to the COVID-19 Impact (published in March 2020 and updated with new projections in June 2020). Data cited are from Packaged Facts' quarterly Surveys of Pet Owners and market report, Pet Supplements in the U.S., 8th Edition (January 2021).