I was talking to a manufacturer recently who had an item I was interested in. This item was not available from any of my distributors. I asked if he had ever talked to any of my main distributors. He had, and he said the distributor was not interested in the product because of the pricing. The distributor thought the cost was too high and the margin was too low so retailers would not be interested. Yet here I was on the phone, a retailer willing to buy the product at even less of a margin than what the distributor was complaining about. I guess they were wrong about retailer interest.
There are stories out there about the big-box stores telling manufacturers what they will purchase an item for and what they will retail the item for. The manufacturer really doesn't have much of a say. If the manufacturer doesn't like the terms, they can just go elsewhere. I didn't think similar situations happened much in the micro independent pet world, but I guess they do. I wonder how many other awesome products are out there that we will never see because distributors shut them down before we had an opportunity?
Who sets the prices in your store? I try to stick to the manufacturer suggested retail price (MSRP), but the bottom line is I am going to sell a product for what I need to sell it for. When I get a new product, I look at the cost and I add the margin I need for my store. If that lines up with MSRP, great. If it doesn't, it's OK as well. I have a mix of products that are both above and below MSRP.
The next question I ask myself is "Can I sell the item at that price?" If I think the item is overpriced, I will have to decide whether I will cut my margin or just not carry the item. Let's face it, there are very few unique products out there. If there is a bag of lamb treats that needs to sell for $19.99, and I think my clientele will react better at $14.99, there's probably a manufacturer out there with a lamb treat that meets that price requirement. I will also take less of a margin on products I really believe in and want to get into the market if I think doing so will help sales.
The internet certainly adds some confusion to pricing. When internet sales really started to affect brick-and-mortar stores, many manufacturers implemented a minimum advertised price (MAP) policy to try to level the playing field. I love MAP pricing, and I rarely come across a situation where I need to sell below the MAP. The problem is that enforcement is very rare. I did have a manufacturer come to me because I was selling a product below the MAP. I wasn't even aware that this manufacturer had implemented a MAP policy, which is a big problem. If a manufacturer is going to have a MAP policy, retailers need to be very clear on the policy and the rules. I learned that a retail store three miles from me had turned me in. I did correct my price, but I could have resisted it. From what I understand, MAP policies are about advertised prices. I was not advertising the price outside of my store, and MAP policies cannot restrict in-store advertising. They restrict promotion of a lower than MAP selling price.
Pricing is one of the most confusing tasks we do as micro independent store owners. While having a MSRP or MAP can help us figure it out, ultimately, you must look at your overhead and expenses to decide on the pricing margins for your store.
---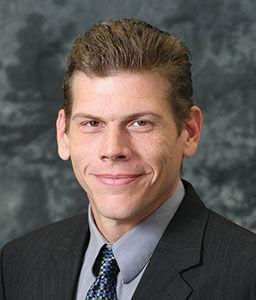 B.C. Henschen is a well-known champion for pet owners who want the best in their pet's food. He is the Association for Truth in Pet Food (ATPF) consumer advocate, and is a past director with the World Pet Association (WPA). Henschen is a popular speaker at industry events and meetings. A certified pet care technician and an accredited pet trainer, he is a partner in Platinum Paws, a full-service pet salon and premium pet food store in Carmel, Ind. His knowledge of the pet food industry makes Platinum Paws the go-to store for pet owners who want more for their pet than a bag off a shelf.