"Fred's on the phone for you," said one of my team members. I replied, "Haven't I told you I am never here when Fred calls?"
Fred is a time sucker. He will talk to me for an hour about the latest thing he read on dog nutrition. I reluctantly take the phone call and spend the next 30 minutes talking about protein levels in various dog foods. I finish the call just in time to see Joan walking in with the last bag of dog food she purchased. Joan seems to return every single item I ever sell her. I find my way to the register and complete Joan's return.
After she leaves, my team member tells me that before I made it to the register, Joan commented that it appeared that I did not want to talk to her. She was right, I didn't want to talk to her, and I have found myself being curt with her and some of my other PITA (pain in the a**) clients. Still, the complaint startled me a little.
I know every store has PITA customers, but my philosophy toward ours has always been to be nice to them. If a customer is being rude, walk them to the door, but be nice. If a customer is complaining about pricing, listen and be nice, and then walk them to the door. My philosophy may have come from the movie "Roadhouse," but it works.
Joan's complaint about me was accurate. I wasn't being nice. I also wasn't being nice with Fred. If I think back to the first year of being in business, I would've spent all day talking with Fred about pet foods. I would've really tried to have a dialogue to understand why Joan returns every item I recommend. When I started, I would have wanted both of those people to be happy no matter what.
As I reflect on these customer service issues, I realize most of them arise due to time—or a lack thereof. Time is the enemy to micro independent stores. When I started my business, I could talk to Fred for an hour because there was nobody else demanding my time. I would have spent any amount of time with Joan trying to figure out why the food I recommended was not working for her.
As much as I hate to say it, lack of time is not a good excuse for poor customer service skills. Have you ever been in an establishment where they are very busy taking care of clients and, when it is your turn, they rush you through so they can get to the next? It doesn't make you feel appreciated as a client. I'm sure Joan didn't feel appreciated.
Micro independents must make every customer feel appreciated. I realize it can be difficult with our PITA clients, but we need to remember how fast negative press can travel in the days of Yelp, Google and so many more internet customer service review sites. We also need to remember that there are other stores those customers could walk into, and they can probably find whatever they want on the internet.
How do we find the balance of time versus the "time suckers"? We change the terms to fit our schedule. When it comes to Fred, I now take the phone call and say, "Fred, I have some customers in my store I need to take care of, but I would love to call you back later on this evening and discuss what you have found." I have now, nicely, delayed the phone call until a time that works better with my schedule.
On the other hand, we all have customers we need to get rid of. I hate typing those words, but it's the truth. Customers like Joan are probably seeking attention, and that's why she constantly returns everything she purchases. It's not our job to be shrinks, plus she really is taking a lot of time with her habits. What I did with Joan was to have a conversation with her. I explained the cost of dealing with returns with the manufacturer, and, ultimately, I told her I wanted her to be happy. I explained that she might be able to find what she's looking for at another store with a larger selection. I gave her some suggestions of brands to try that I do not carry and expressed how sad I was to lose her business, but I just did not have what she needed. She left happy, with a list of brands to try from other stores.
As micro independent retailers, we must remember our job is to sell goods to the public. Unfortunately, the public can be full of difficult and time-consuming customers, but we still need to do our job and try to ensure that every customer has a positive experience with us, regardless of how busy we are.
---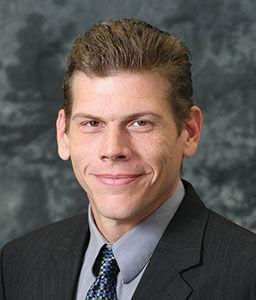 B.C. Henschen is a well-known champion for pet owners who want the best in their pet's food. He is the Association for Truth in Pet Food (ATPF) consumer advocate, and is a past director with the World Pet Association (WPA). Henschen is a popular speaker at industry events and meetings. A certified pet care technician and an accredited pet trainer, he is a partner in Platinum Paws, a full-service pet salon and premium pet food store in Carmel, Ind. His knowledge of the pet food industry makes Platinum Paws the go-to store for pet owners who want more for their pet than a bag off a shelf.