Our wish is coming true! Earlier this year, I welcomed many of you to what we hoped would be the first—and last—digital Pet Industry Leadership Summit. Despite the success of the virtual event (and subsequent Global Pet Expo Digital Access), I'm thrilled to announce that the seventh annual Summit will take place live at the Sheraton Grand at Wild Horse Pass in Phoenix on Jan. 24–26, 2022. I believe I can speak for my co-sponsors when I say that "we can't wait to see you again" is an understatement.
Jointly presented by the Pet Industry Distributors Association (PIDA), American Pet Products Association (APPA), Pet Industry Joint Advisory Council (PIJAC) and World Pet Association (WPA), the Summit is the only high-level networking event that brings together top executives from every segment of the pet care community. It's an opportunity to step away from the daily grind, take a look at your company from an outside perspective and approach challenges from a different angle.
Networking and Partnerships
Best of all, it's a way to reconnect with colleagues—both old and new—for relaxed, engaging discussions that you just can't get on Zoom. We always say that face to face is the best way for our independent retailers to bond with customers. The same holds true for our partners and peers. Whether it's on the golf course, at the buffet line or in the hotel lobby, the Summit offers ample opportunities to enjoy insightful conversations that you may not have expected to have with people you may not have expected to meet.
The Summit harnesses the joint knowledge of industry leaders like yourself so information flows horizontally instead of top-down. The collective benefit is the ability for all of us to sit down together—at the same time, in the same place—to share ideas, solve problems and develop new ways to improve our industry. Individually, you can expect to foster long-term, mutually beneficial partnerships at any of our formal networking sessions or informal social events. We've made plenty of room in the schedule for both.
Keynotes and Thought Leadership
You also won't want to miss our world-class educational programming, which played to a packed house in 2020. With everything that's happened since we all saw each other at the last live Summit, there will be a lot to talk about. Our friend and favored keynote speaker, ITR Economics CEO Brian Beaulieu, can't wait to get started. Back by popular demand, the economic forecaster and business cycle analyst, one of the most accurate in the U.S., will help clarify what's going on in the market so we can determine how to achieve best outcomes for our industry, our companies and our families.
One pressing issue that we all face is the difficulty of hiring post-pandemic. COVID has reprioritized what every level of worker expects from management, and, for many, it has transformed their wants into demands. Summit keynote speaker and workforce trends expert Seth Mattison calls this an opportunity for executives to reclaim what type of organization they want to be. He will talk about how to lead a company culture that attracts the best and brightest by offering experiences that go beyond pay.
Not only have worker expectations changed, but they also vary between generations. While working for corporations like Quaker Oats, Kraft Foods and Xerox as a generation Xer during the 1990s, the Summit's third keynote speaker, Meagan Johnson, began researching small and large businesses to discover the most effective ways to solve multigenerational clashes. The humorist and author will demonstrate how to cope with a variety of generations in the workplace, without name-calling or bloodshed, and still accomplish what you need to get done.
Industry Panel Presentation
With interest in pets at an all-time high, there is growing concern that future supply may be inadequate to meet demand. Shelters and rescues have had their supply chains disrupted, and fears that many pandemic pets will be returned have not materialized. Dog imports from over 100 countries have been halted due to disease concerns, while local and state governments continue to adopt pet sale bans. The Summit's featured industry panel presentation will shed light on these and other issues and discuss how we can continue to foster the human-animal bond by ensuring a safe and sustainable supply of the pet care community's best friends. This is a must-attend session for all leaders in the pet care community.
PIDA Executive Conferences
PIDA manufacturer members can also schedule concentrated, one-on-one appointments with their distributors to strategically discuss their business relationships, new marketing initiatives and goals. Manufacturers should reach out to their distributors in advance to schedule appointments and prepare an agenda. If you're not a PIDA member and would like to participate in the Executive Conference portion of the Summit, visit pida.org.
Remember, if you're always working in your business, you aren't working on your business. January will be here before we know it, so register now to join the whole pet industry executive gang in Phoenix at the Summit 2022. You can find the full schedule and registration details at pida.org/summit. We can't wait to see you there!
---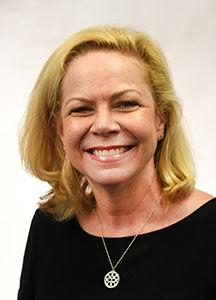 Celeste Powers, CAE, is the president of the Pet Industry Distributors Association (PIDA). PIDA's mission is to enhance the well-being of the wholesaler-distributor, to promote partnerships with their suppliers and customers, and to work cooperatively with other organizations in fostering the human/companion animal bond.