I'm a murderer! Now don't take that the wrong way—I wouldn't hurt a fly—but a brand, a brand I will kill off just for looking at me wrong.
The last brand I killed in my store was over value. The product line was a good formula made in the manufacturer's own facility, but it was one of the highest-priced pet foods in my store. When I broke down the ingredients, it scored much lower than other brands but still had one of the highest price points. Buh-bye!
Once you decide to kill a brand in your store, it is best just to pull the plug. Do not bother with clearances and closeouts; it will only frustrate the end consumer. I find it best to just discontinue the product and donate it to a local shelter. I think continuing to sell a product I am discontinuing sends a confusing message to the pet owner and can lead to further frustration when they cannot find it again.
The most important piece of killing a brand is to have your replacement ready to go. It is important to have an honest conversation with the consumer explaining exactly why you made the move. You want the customer to understand that you are doing this because you are looking out for them and their pet's well-being. This is where larger stores have difficulty—they often have so many duplicates in their store it's hard to say brand X is no good but you still have brand Y and Z on the shelf.
I have parted ways with brands over a lack of transparency, deceptive marketing and availability, just to name a few reasons. If you look at that list of reasons and think about the conversation you will have with a customer, you can see how easy the conversations are to have. Most customers will understand why you parted ways. You should not be concerned with discontinuing a brand, even if it's your No. 1 seller. Many foods change over time, and those changes can severely affect the quality of the product. Honesty is simply the best policy with your customers.
There are many reasons why I would decide to no longer sell a brand in my store, but the fact that a brand is available online or across the street is not a reason I would ever use. Our success should not be based on a product being difficult to find. I know that concept is difficult for many micro independents, but we want our customers buying from us because they trust us and rely on us.
I encourage you to look beyond the label when picking which products get your shelf space. Is the company truly transparent? Do you know where it's made, how it's made and why it's made? That's one of the favorite questions I ask sales representatives: Why is this food made? Does it bring something special to the market that's not available in the hundreds of other foods out there?
When you find that product, you need to make a big deal out of it. Hopefully, you worked with the new manufacturer to come up with a deal for anyone looking for the old brand. I usually run specials to promote putting the new product into the consumer's brand rotation. One of my favorite promotions is to offer a discount or free bag to anyone who brings in the empty bag of the brand they are currently feeding. I like this promotion because it allows me to see the food they are feeding and do an exact comparison side by side. Even if they're feeding a top-tier brand, it allows me to have the conversation about rotating brands and the nutritional advantages in doing so. These are the one-on-one conversations that will bring the consumers back to your store for your advice.
With so much competition coming from everywhere, it's a difficult time to be a retailer, but if you only sell products you are in love with, you'll find you spend less time worrying about the other guys and more time selling.
---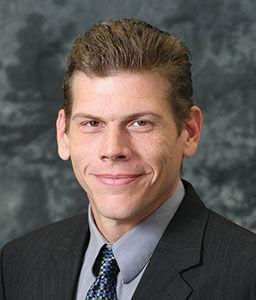 B.C. Henschen is a well-known champion for pet owners who want the best in their pet's food. He is the Association for Truth in Pet Food (ATPF) consumer advocate, and is a past director with the World Pet Association (WPA). Henschen is a popular speaker at industry events and meetings. A certified pet care technician and an accredited pet trainer, he is a partner in Platinum Paws, a full-service pet salon and premium pet food store in Carmel, Ind. His knowledge of the pet food industry makes Platinum Paws the go-to store for pet owners who want more for their pet than a bag off a shelf.