My phone started blowing up with messages along the lines of "Did you see the press release? They are going to ruin our food!" I quickly checked some of the websites for our industry magazines and discovered that one of the pet foods loved by many micro independent stores is building a new facility in the United States. The brand is currently made overseas, and I'm sure the company thought the press release would be looked at favorably. The creation of jobs, distribution flow and access to the brand are all great news for any company.
However, this brand has spent years promoting the idea that everything is better in the country of origin for this food. Ingredients are better, their food is GMO free because in that country GMOs are not as prominent as they are in the United States and the facility is state of the art, unlike anything found in the U.S.
The fear many micro independents have is that the brand may sacrifice quality when manufacturing in the U.S., taking away the unique selling points of the food. How many other pet foods are made in the USA? Having a brand made overseas immediately gives a talking point that many other brands do not have. GMOs are a big thing with many of my clients. What I have learned with those clients is that they do not believe food made in the United States can be truly GMO free. They fear the food may contain GMOs because the animals used as ingredients were fed diets comprising GMO grains or because of cross contamination. This brand has spent a lot of time marketing its non-GMO ingredients. Will it continue that philosophy when being made in the U.S., and will consumers believe it?
Customers who are spending around $100 a bag love the term "made in the USA" for their hard goods, but not necessarily for their dog's diet. What they do love to see on their pet food packaging is that the product is not made in China, although it's a hard slogan to print on a hat.
Ultimately, it's all about perception. It's easy to justify a bag's cost when it is an imported product that is made using the best ingredients from its origin country—ingredients associated with that particular country and that are commonly believed to be of higher quality than the same ingredients sourced in the U.S.
Removing the GMO conversation, do I believe an ingredient from the European Union (EU) is better than an ingredient from the U.S.? I do not. I believe the same quality of ingredients can be found in either location; it comes down to sourcing and pricing.
Do I believe a pet food coming from overseas is a better product than one made in the USA? Not necessarily. I believe a pet food manufacturer can specify high-quality ingredients made in a high-quality facility no matter where it is made.
Many of the pet foods coming out of the EU, Canada or Spain are manufactured by relatively small companies. I believe it is often easier for these smaller companies to obtain higher-quality ingredients than it is for some larger U.S. pet food manufacturers that are producing a higher volume of product. For example, it's easy for me to source nest-laid, cage-free, organic eggs for my family because I can own just enough chickens to supply my needs. It is much more difficult for this same quality of egg to be produced in quantities to feed students at my local high school.
I don't believe we should speculate about the quality of this food going downhill just because it's going to be manufactured in the United States. We should continue to monitor the product, as we should all our products, and if we see changes contrary to our beliefs, then we can make a decision.
This also reinforces the idea of having customers rotate not only protein sources, but also manufacturers. If your customer is used to switching from brand to brand, it really won't be a huge deal if a brand is discontinued from your store and another added. In the meantime, I'll be on the lookout for another non-GMO food offering to be put into my customer's rotation as to avoid putting all my non-GMO eggs in one basket.
---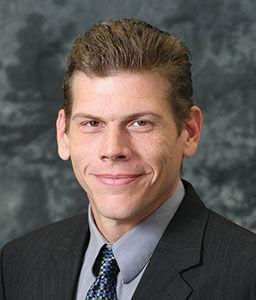 B.C. Henschen is a well-known champion for pet owners who want the best in their pet's food. He is the Association for Truth in Pet Food (ATPF) consumer advocate, and is a past director with the World Pet Association (WPA). Henschen is a popular speaker at industry events and meetings. A certified pet care technician and an accredited pet trainer, he is a partner in Platinum Paws, a full-service pet salon and premium pet food store in Carmel, Ind. His knowledge of the pet food industry makes Platinum Paws the go-to store for pet owners who want more for their pet than a bag off a shelf.