Based in Norco, Calif., Canidae Pet Food Co. was born in 1996 with simple, healthful recipes. While its product line has expanded, its mission to provide high-quality diets to dogs and cats remains the same.
Pet Product News: You and Gordon were inspired to start Canidae because you felt that a lot of pet food companies did not pay attention to consumers' and retailers' desires. What was it that you sought to do differently?
Scott Whipple: Twenty years ago, the pet food industry was in an entirely different marketplace. We saw independent retailers struggling to survive, so we made it our goal to help them as much as possible. We realized that in order for independent retail stores to continue attracting and satisfying new and loyal customers, they had to offer unique, standout products.
This is where Canidae came in to play. With our simple, healthful pet food recipes, we knew that consumers wanting to feed their family members a better product would seek out only the best options, which happened to be at their local, independent retailers.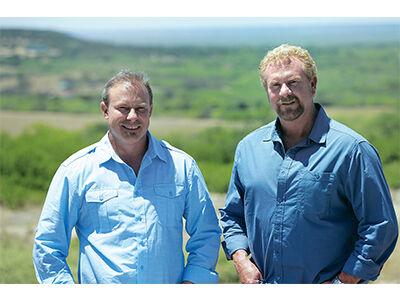 PPN: Starting a pet food company is an enormous undertaking. How did you go about it?
SW: We took one step at a time and ended up with a fantastic product that we are still proud of to this day.
From the beginning, we knew the type of food that consumers wanted to give their pets, so we took the time to meet with nutritionists in order to determine how best to create a complete, balanced diet. From there, we created our first recipe and sat down with manufacturing companies to determine who could fulfill our specific needs and supply us with the pet food product of our dreams.
After producing the first few batches of Canidae, we gathered initial feedback from our breeder and kennel contacts to determine if any adjustments needed to be made before the food hit retail shelves. After minor changes, we began the packaging process and literally went door to door selling Canidae to independent retailers.
Since we created a genuinely amazing product, we were able to gain distribution rather quickly throughout Southern California, which then grew to other markets around the country. 
PPN: The natural pet food category is becoming increasingly crowded. What sets Canidae apart?
SW: Canidae's main differentiator continues to be our consumers. They are aware of the reality of our economy and of the mass corporations that own a majority of the country's companies. Our consumers continue to make choices in line with Canidae and our beliefs. Because of that, we still find ourselves a major competitor in the pet food industry as it relates to products sold in independent retail stores.
As we continue to listen to our customers and provide them with products that they can be proud to feed their pets, we've also been able to start focusing on our packaging design and overall messaging to ensure those factors are in line with our amazing products as well.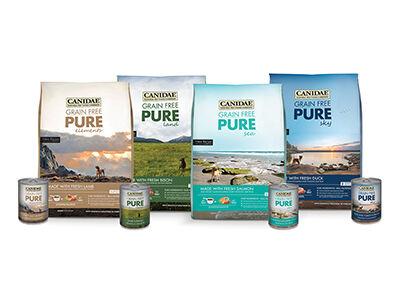 PPN: Canidae states that "What it says on the bag is exactly what's in the bag." The company places an emphasis on ingredient quality, and the food is made in small batches. Please tell us more about these standards.
SW: In order to continuously generate a fantastic product, we cook our ingredients in small batches with the finest hand-selected ingredients provided to us from a very [small] set of suppliers. Using a system internally designed by Canidae, our cooking process ensures we are left with a nutritious product that allows for optimized digestibility. Canidae is not concerned with making the most feed per hour; instead, we pride ourselves on making a product that surpasses our customers' expectations one kibble at a time. 
PPN: Canidae is a successful company, yet it emphasizes the fact that it is still independent and family owned. How does such a large company retain its small-company values?
SW: If we put things in perspective, Canidae is actually a relatively small, specialized pet food company when compared to the mass pet food giants in the industry. We are still 100 percent family owned and provide our customers with a unique product that they and their pets have enjoyed for years.
Our goal has never been to be the biggest pet food company, but the best. We continue to do our part by making the best pet food possible while retaining and hiring the best people in the industry so that we can all enjoy this wonderful journey together.
PPN: Canidae opened its Ethos Pet Nutrition cooking facility in Brownwood, Texas, in 2012. What makes the facility special?
SW: Canidae's Ethos Pet Nutrition Cooking Facility is very important to us as it's where we implement our unique cooking process. Cooking pet food is actually an art. It can be easily over- or undercooked, which affects the food's nutritional value.
Currently, the Ethos facility is one of the smallest of its kind in North America. Since we have our own lab, we are able to test our ingredients every 10 minutes during the cooking process, adding an additional layer of quality and safety.
We just broke ground on expanding our facilities in Brownwood, resulting from the growth we are seeing in the specialty pet food industry. This expansion will help us continue our consistent, steady growth over the next several years.
PPN: What major pet food trends have you noticed lately, and which ones do you think are most important to pay attention to?
SW: The latest trend we've seen is the humanization of pet food, which has allowed for new food categories to emerge. Canidae continues to research and do its due diligence to see if these newer categories are something we want to enter into. At this time, we still believe that there's nothing better than a dry, extruded pet food as it pertains to digestibility, safety and the convenience of feeding your pet.
PPN: Canidae recently updated its Under The Sun recipes to exclude potatoes and pork and added three new dry dog formulas and one new dry cat formula to the line. Are there any other new product releases we should know about?
SW: For our recently revamped and new Under The Sun recipes, we listened to our retailers and consumers who wanted an even more simplified, potato-free, single animal protein recipe.
Our newest launch, Pure Petites, offers grain-free, limited-ingredient formulas specifically targeted to small-breed pet owners and their petite companions. Small-breed dogs are highly sensitive, often have digestive upsets and are very finicky. To address these needs, all Pure Petite recipes start with fresh meat, are made of whole foods cooked in small batches and consist of only five key ingredients. In fact, 100 percent of the meat in each recipe is fresh. There are three recipes: Fresh Bison, Fresh Chicken and Fresh Salmon.
PPN: Do you participate in philanthropy? 
SW: We've always been committed to treating pets as family members, and charity service is a natural extension of this practice. Canidae has been lucky enough to help support many amazing groups and causes, including:
The Emma Zen Foundation, which provides pet oxygen masks free of charge to fire departments. When you read in the news that a dog or cat was administered lifesaving oxygen through a donated oxygen mask by a trained firefighter and a life was saved, there are no words to describe how good that makes us feel at Canidae.
Guido The Italian Kitty is an important cat influencer who supports various cat-related charities in the San Francisco area, including Pets Are Wonderful Support. Guido is also a therapy cat who spends time every week visiting senior centers, brightening the lives of the seniors he visits.
The Pongo Fund is near and dear to our hearts as it helps feed homeless pets and helps pet owners feed their furry family members during hard times.
Carrie Brenner is senior editor for Pet Product News. This article originally appeared in the October 2016 issue of Pet Product News.