Aquatic livestock is in high demand, with retailers reporting explosive sales growth in the last two quarters. Supply is becoming a potential issue and hindrance to sales, but industry experts report that the hobby is rising to meet customer interest and build a sustainable future for the trade.
A variety of factors have caused demand for livestock to skyrocket at a time when issues with supply create multiple challenges for retailers and distributors alike.
"There is definitely more demand than there is supply of aquatic livestock currently, across the board," said Dave Jones, co-owner of Fintastic Aquariums of Wake County, a retailer in Cary, N.C. "We're almost having nightly meetings now, to the point where we're basically trying to get wholesalers to sell us an entire shipment so that we can split it between our stores, just so we can stock up. We're having to work out deals and whatnot. It's insane right now. The wholesalers can't get enough livestock in."
One factor influencing livestock prices is the increased cost of shipping live animals, especially as nearly all species transported for the aquarium trade must be kept in well-oxygenated water.
"Business has been up," said Daniel Griffin, manager for Top Shelf Aquatics, a retailer in Winter Park, Fla. "Luckily, we were well positioned for the increase in demand. The hard part has been getting enough livestock in. Supply chains have been so disrupted, and the cost of shipping has gone up astronomically."
Freshwater species have been impacted by shortages and issues with availability, though marine species face greater problems in terms of supply.
"We have experienced some issues with supply, but not so much that it affects business too much," said Valerie Quinn, manager of Aquarium Center in Clementon, N.J. "We're still able to give our customers what we need. When it comes to freshwater species, there are some supply issues. It's harder to get some common species. This might be part of the reason we're selling more uncommon freshwater species. Some of those bread-and-butter freshwater species are becoming harder to find now. It probably all stems from the ongoing issues with overseas shipping. We have a lot of unique, specialty distributors who we buy from now. So we're able to keep a consistent stock of the oddballs, which are increasingly in demand."
On the saltwater side, particular species seem harder to find, Quinn added.
Marine fish species have been especially hard hit by the halt of trade of aquatic species from Hawaii.
"Hawaii basically shut down," said Pam Nunnally, manager for Azalea Aquariums, a tropical fish store in Richmond, Va. "They can't export, period. Also, a lot of livestock that comes from the Christmas Islands goes through Hawaii. That's cut out because if it's going through Hawaii, customs is catching it. There are fish which you either can't get, period, or the prices are ridiculous."
Prices are generally up across the board, retailers reported, though some very popular fish species are commanding a premium. For example, yellow tangs, long a staple in the marine trade, are going for anywhere between $100 to $250 per fish, or more, at wholesale prices.
"That's cheap," said Anthony Vyeda, owner of California Reef Co., a pet store in Newark, Calif. "In my area, I'm selling yellow tangs cheap, and I'm charging $250 each. I had 12 maybe three months ago, and now I'm down to two. If you look online, they're going for up to $500. Other stores are selling them for $350."
Similarly, coral prices have headed much higher, as well. Overall, the strain in supply may be starting to resolve as economies open up and shipping returns to a semblance of normality.
"With the supply chains opening up from the changes COVID brought about, we are seeing the availability open back up," said Shelby Stensrud, brand manager for Segrest, a fish supplier based in Gibsonton, Fla. "This also gave us the opportunity to seek some new vendors in which we have found additional species and strains that we are bringing in. Lately we have seen some very dynamic aquarium strains of species such as plakat bettas, apistogrammas and angelfish more available on a commercial level. Coral frags are also commanding their continued reign for popularity as social media drives the interest of finding rare varieties among reef keepers."
Captive-Raised Specimens
Continued shutdown of aquatics livestock exports—for example, the 2019-2020 Indonesian coral ban, and most recently the ongoing trade ban in Hawaii—is helping to push the industry toward captive-bred-and-raised sources of fish and coral.
"Slowly but surely, we're seeing more captive-bred marine species," Jones said. "It's positive and it's definitely something that we're looking forward to, but it still hasn't turned the corner yet."
Technical issues with breeding marine species continue to present challenges for breeders, but as these obstacles are overcome and more species can be raised successfully in captivity, the primary hurdle in the marketplace is cost.
"The trend toward captive-bred-and-raised marine livestock is definitely growing," Griffin said. "Nearly all the clownfish available in the hobby are captive bred. A lot of other [captive-bred] species are becoming more competitive price-wise. That's the big issue, in terms of captive breeding making financial sense. There are a lot of species that can be bred in captivity now, but breeding them in a capacity that makes monetary sense is the challenge. We're seeing this become more feasible as prices go up."
In many cases, people are willing to pay a premium for captive-bred specimens, but the prices still have to be reasonable, Griffin said.
"As breeders are able to raise more species, and as they're able to breed them in ways that are cost-effective, we'll see more captive-bred marine livestock in the hobby," Griffin added.
Many local aquatics retailers have turned to fragging corals in-house to meet demand and ensure a steady supply of livestock for customers. Though this approach is costly in terms of labor, overhead and space, with corals commanding very high prices, producing frags makes economic sense for many.
"We started a little coral farm of our own," Jones said. "We were able to get the unit next door, right at the beginning of the pandemic. We started growing corals next door, and we're actually about to start our quarantine program, as well. We raise frags on the coral side right now, but it's just stuff we've been growing out for years. It's enabled us to have extra space to do all that."
Captive-bred-and-raised sources of aquatic livestock definitely have a role to play in keeping the hobby sustainable in the long-term.
"Luckily, this industry is full of innovative leaders who, over the years, have had to make adjustments in their business models," Stensrud said. "When dealing with livestock and nature, there can be many factors that are unforeseen that can shift the availability of the animals and transportation. Some of the solutions we have seen and implemented include businesses increasing the number of fish on shipments to help spread the cost of freight out and looking to find additional domestic sources of livestock."
Price Points
Social Media Pressures
Aquatics retailers have leveraged social media to drive livestock sales for many years, and this marketing tactic is having several consequences.
"These divers overseas who are collecting this stuff, they have Facebook too," said Dave Jones, owner of Fintastic Aquariums of Wake County, a retailer in Cary, N.C. "They have the internet. They can see what we're charging for these fish and corals over here. That's why their prices have been going up. … Prices have gone crazy for some species. It's well over $1,000 for some of those torch corals now, for example. It's insane. Then when the hobbyist buys it, and it melts in their tank because they don't really have the experience … taking that $500 or $1,000 blow leads a lot of hobbyists to give up."
While price transparency has driven up costs, it is helpful to establish a mutually beneficial working relationship with collectors, where feasible, to help ensure maximum returns.
"Overseas collectors have access to social media, just like we do, and it's creating price creep," said Daniel Griffin, manager for Top Shelf Aquatics, a retailer in Winter Park, Fla. "This is especially true with the corals. They follow our Instagram, and they look at online pricing. It used to be that we would get stuff much cheaper and handpick the nicest specimens and price those out. Now that overseas collectors are more aware of valuations, they'll charge a premium. This is why we've focused on building relationships with divers and collectors to make sure they're getting prices that feel fair, and also to make sure we get those high-quality pieces that are going to let us make a return after paying a premium. … It's an opportunity cost for everybody, too. [Overseas collectors] have to spend the time following retail prices online. I'm sure it requires a lot of time and energy. That means it's mutually beneficial to build those relationships."
This trend is not necessarily hurting retailers, as demand continues to be high for aquatic livestock, but it has led to store owners adjusting their business models.
"I'm not worried about online sales," said Anthony Vyeda, owner of California Reef Co., a pet store in Newark, Calif. "I don't do any online sales whatsoever. I'm not worried about Amazon. I got rid of a lot of my dry goods that just weren't making me money. I just specialize in coral."
Livestock sales are essential for many independent aquatics retailers, and some reported profit margins constricting on livestock.
"Livestock sales are very crucial for the business," Griffin said. "Dry goods are still important too, but online competition has really allowed a lot of price slashing, and it has really cut into the margins on dry stuff. Because of that, our business model has shifted to that of a high-end store. We favor better products anyways, but a lot of those companies that offer some price protection online are the ones we're going to sell. For us, margins have tightened on livestock. Fish have become very expensive to ship, so we've had to raise prices. But we haven't been able to raise prices enough to keep our margins where they were two years ago. Despite that, we've actually seen a pretty significant increase in livestock sales and business over the course of the pandemic."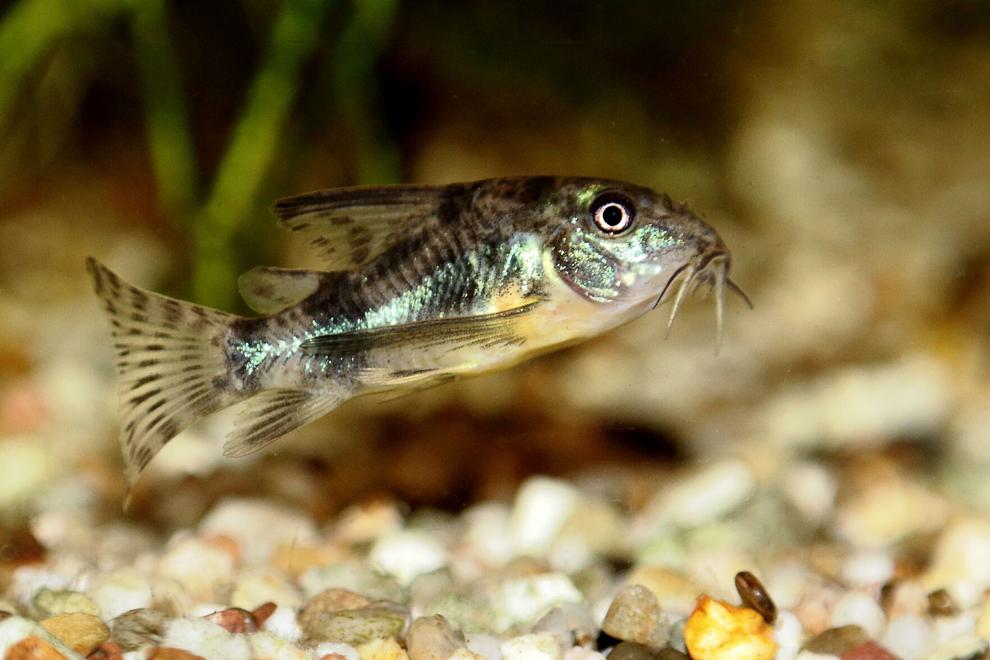 Livestock Trends
Popular Species
When it comes to freshwater species, "oddball" fish are in demand, as are nano shrimp and aquatic plants. In contrast, traditionally popular and readily available marine species are commanding the most consumer attention.
"Unique freshwater livestock is in demand, and tried-and-true classics are what's popular in saltwater," said Valerie Quinn, manager of Aquarium Center in Clementon, N.J. "On the freshwater side of the hobby, we're definitely [seeing] more demand for exotic species. It's almost the opposite of what we're seeing on the marine side of the hobby. People want the different, hard-to-find cory catfish, some of the novel angelfish varieties, and gobies that we don't really come across very often. Rare cichlids are popular. In terms of marine species, a lot of the classic staple fish, such as royal grammas, flame angels, blennies, gobies, cardinalfish and powder blue tangs, to name a few, we just can't keep in stock."
Sometimes, unusual pricing signals coupled with strong consumer demand can have unforeseen—and often counterintuitive—consequences for market conditions.
"A collector mindset has definitely developed, at least in some parts of the hobby, and especially the retail trade in corals," said Daniel Griffin, manager for Top Shelf Aquatics, a retailer in Winter Park, Fla. "There's sort of a 'catch them all' mentality, and some hobbyists are chasing specific names. The more creative coral names help customers get an idea of what they're buying. … For example, when we get corals from the collectors, before we release them for sale with a name, we keep them, and we grow them out under different conditions. We see how they're going to look, so we know what we're selling before we slap a name on it and send it out into the world. … Oddly enough, the more expensive [these corals] became, the more popular they became. At first, if we asked a much higher price for something, customers would just not buy it. But all of a sudden, perceptions changed, and the market realized that these corals had value."
Leveraging high demand of livestock is an essential tool retailers can use to grow their business and thrive in the face of often confusing and frustrating market forces beyond their control.
"Livestock can be a silent salesman that easily draws customers to your door when displayed with inspiration," said Shelby Stensrud, brand manager for Segrest, a fish supplier in Gibsonton, Fla. "For many people, their hobby began when they first saw an aquarium in person at a pet store. A well laid out display tank, or a wall full of beautiful healthy aquatic animals, can offer such a mental tactile experience, it can make it hard to leave a store without making a purchase."