Pet owners have high expectations when it comes to treats and chews. They're willing to pay more for a treat if it is made with high-quality ingredients, and chews with longevity are highly sought after.
"The trend we see in treats and chews is the need for them to be multifunctional," said Jennifer Green, senior research and development food scientist with NPIC, a manufacturer in Plano, Texas. "For example, a daily dental chew that also has a probiotic to support the digestive system. Pet parents also want to know where and when ingredients were sourced."
NPIC recently introduced N-Bone Puppy Training Treats with colostrum and GanedenBC30, a patented natural probiotic ingredient that survives the manufacturing process, Green said.
"These treats are the perfect complement to our best-selling Puppy Teething Rings," she added. "We are also excited about our all-new Get Naked Cat Soft Treats and Sticks coming to the market in early summer."
Laura Jones, COO of Jones Naturals, a manufacturer in Rockford, Ill., noted that domestically made and sourced products are popular.
"Pet parents and frontline store personnel have become advocates for USA made and the safety and quality of these products," she said. "Pet parents are looking for single ingredients, natural, no additives, gluten and grain free, and definitely something that lasts for a while."
Jones said her company's wholesome and natural stuffed bones and chews are performing well right now.
"We hand-stuff our bones and chews with a homemade recipe including flavors like Natural Peanut Butter, Natural Chicken and Rice, Natural Cheese and Bacon, and our newest natural, BBQ Beef and Pumpkin Pie, launching later in 2021."
Debbie Barr, senior ambassador with Just Dog People, a pet store in Garner, N.C., said that long-lasting chews help drive sales in the category.
"Our most popular chews are our beef cheeks for heavy chewers, which we are able to offer in several different varieties of flavors and sizes," Barr said. "Since many families are working from home now, beef cheeks can occupy their pup during Zoom calls."
Eric Mack, director of marketing for Purrrfect Bark, a retailer in Columbus, N.C., noted that larger, long-lasting chews started trending in 2020 with people at home more often as a result of the pandemic—and that trend has continued. Pet owners want stronger, durable chews, he said.
"We like to recommend a good-sized raw bone and moose antlers," he said.
Diane Klein, owner of Maddie's Castle Pet Boutique in Phoenixville, Pa., has noticed similar trends. She said customers specifically ask for long-lasting chews. Beef cheek chews are quickly becoming a best-seller, she added.
"While beef cheeks products look like rawhide, they are not rawhide and are more easily digested," Klein said. "Another excellent line of chew is made by Roam and is sourced from ostrich. Some of these include the Boss-trich, the Forever Bone, Smoked Marrow Bones and Gnaw-kles. The Boss-trich is by far my two pups' favorite. Antlers are another great option, and while they are a bit more costly, they do last awhile."
When it comes to cat treats, Scott Ragan, managing partner and CEO of Lenexa, Kan.-based Meowijuana, a SmarterPaw brand, said that cat owners are seeking quality engagement with their cats and are therefore more willing to pay for premium, all-natural consumables like treats.
"Current trends in the cat treat category remain focused on treats made in the USA and those that contain zero wheat, soy, corn fillers, animal byproducts or artificial colors," Ragan added. "Consumers are doing their research and seeking out wholesome wellness in their consumables."
Ragan noted that Meowijuana's Crunchie Munchie Cat Treats remain a repeat purchase item for retailers. The line has two new additions for 2021: Chicken and Herb as well as Seafood Medley join the Chicken flavor and Salmon flavor. The treats are crunchy on the outside but feature a catnip and silvervine creamy center.
Merchandising
Call Attention to Treat Time
For advice on selling more treats and chews, Laura Jones, COO of Jones Naturals, a manufacturer in Rockford, Ill., pointed to two retail chains for examples of good merchandising.
"Two that have excelled in this area are Pet Food Express and Hollywood Feed—both have been disruptive in the treats and chew category," Jones said. "Hollywood Feed will have two gondola displays that the consumer must walk past to purchase food and again to pay at the register. Merchandising is a combination of bulk and single items in a welcoming display. Pet Food Express has also done a fabulous job merchandising dog treats in both bulk or by protein, making it easy to distinguish what came from where. The critical element for both accounts is employee knowledge and customer service."
Jennifer Green, senior research and development food scientist with NPIC, a manufacturer in Plano, Texas, recommended retailers cross-promote treats with complementing categories.
"For example, hairball control cat treats should be adjacent to hairball control food," she said. "Or weight management dog treats should be near weight management food."
The cat treats category in particular deserves some extra attention, according to Scott Ragan, managing partner and CEO of Lenexa, Kan.-based Meowijuana, a SmarterPaw brand. There is a tremendous amount of opportunity for stores to reach an under-tapped market, he noted.
"With approximately 90 million cats in the U.S., there is a huge and, we think, underserved market of passionate cat parents who demand healthy solutions with premium ingredients and value," Ragan said. "They have been looking for more creativity, innovation, fun and better quality in the offerings in the cat aisle."
For both dogs and cats, it's important that retailers provide a good variety.
Green said that by listening to and watching customers across all channels, retailers can curate an ideal assortment of treats and chews.
"They should also consider unique flavors and pack sizes that make them a must-shop destination," she added.
Jones said that retailers can spruce up their assortment by "refreshing their lines with newness."
"Each year ... Jones Naturals launches approximately five new items," she said. "Pet parents love trying new treats that bring joy to both parent and pet—especially when they are healthy, single or limited ingredients, and made in the USA."
---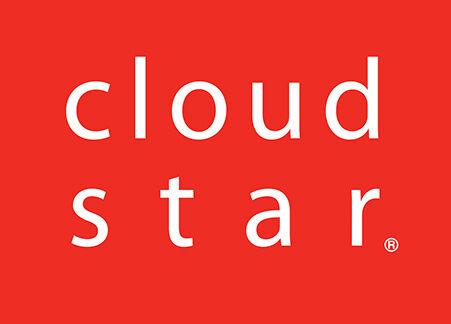 Trade Talk
Joe McIver, senior brand manager of Whitebridge Pet Brands in St. Louis
What should retailers consider when curating a treats and chews assortment, and what is the best way for them to promote this category?
The dedication by pet parents to the health and happiness of their dogs provides an amazing opportunity for retailers. Having a full, diversified assortment of treats and chews to fulfill the needs of this enthusiastic customer base can keep customers coming in to your store and building bigger baskets.
Not only should pet retailers stock their shelves with treats and chews that are staples in the home, but they should also be willing to diversify the options within each category. Adding unique flavors to their crunchy biscuits set, like the new Cloud Star Wag More Bark Less Meat Cravers, or new formats in training [treats], like new Tricky Trainers Jerky Bites, satisfies that desire of pet parents to mix up their treating experience.
Expanding treats beyond the typical treats set is also important. Cloud Star's Wag More Bark Less Human Grade Iced Treat, for example, expands the impulse opportunity of treats to the growing freezer set.
Cloud Star is one of the only brands that offers everything from the staples that each retailer needs to the new and unique treats that drive more impulse buys, build retailer baskets and keep customers excited about the brand. As one of the few brands truly dedicated to the pet specialty channel, partnering with a brand like Cloud Star allows retailers to cover their assortment needs under one well-respected brand.
Getting your assortment right is just the first step, however. Capitalizing on the network of loyal customers is crucial to driving trial and promoting the treating occasion. Consistent emails, social posts and direct mail to keep customers informed are crucial to driving foot traffic. Once there, having secondary space for those more unique, impulse-driving options and impactful signage at shelf to help guide their shopping experience will help build their baskets beyond just the food staples.
---
Related Products: