John Gerstenberger, vice president of product development for Ware Pet Products in Phoenix; Andrew King, CEO of Kings Cages International in East Brunswick, N.J.; Tim Norsen, vice president of sales, pet specialty, for Vitakraft Sunseed in Bowling Green, Ohio and Jason Savitt, CEO of Prevue Pet Products in Chicago answer PPN's questions on the state of the herptile, bird and small animal categories. 
---
Pet Product News: What is the current state of the exotics industry? How has the hobby and industry as a whole changed, and what trends do you see developing?
John Gerstenberger: With many growth categories in the pet industry [since the start of the pandemic] and many American families adding pets of all species to their homes, we continue to see strong growth this year. As people get back to normal, taking vacations, going into the office and doing their daily activities, we anticipate growth will continue across the board. Also, we predict trends—including customers purchasing larger enclosures and pet homes, and interest in natural treats—will emerge as the strongest subcategories for exotics, small animal and bird.
Andrew King: It is not only an issue of COVID. It's the change in the political environment which has increased fuel and commodity prices, all of which adds to inflation, and is getting worse. Even as the pandemic winds down, COVID has caused supply chain disruptions coming from Asia, and especially India, as well as some of the increases in freight cost on containers coming in from Europe, as well.
Most of the world has orders that have been held up during the pandemic. Many factories in Asia are down to 20 percent production. There is such an increase in shipping that many of the steamship lines have increased the freight rates due to the fuel prices. We are trying to keep our prices low until we get through this. As everything, we are in a cycle that will eventually turn around.  
Tim Norsen: The small animal and pet bird categories both saw growth through the pandemic. Both categories were driven by the surge in animal ownership, with a reported one-third of all households getting a new pet of some kind in 2020. Growth in the small-animal category was particularly strong, both in live animal and supply sales beginning last June.
Overall, we see the small-animal category with double-digit growth and the bird category in the high single digits. In recent months, small-animal [sales] have slowed a bit.
Bird is much harder to get a handle on, since the availability of livestock is minimal. The demand seems to be there, but there aren't enough animals to support it. … It will take another quarter or two of data to see the true development of these categories.
Jason Savitt: Both the small animal and bird pet categories are thriving. The need for companionship and hobbyists spending more time at home were the driving factors during the pandemic. … The boom extended across the board for all pets.
The one difference in these subcategories is many people who adopted exotic pets seem to have thought through the decision a bit more before introducing a new pet into their homes. As folks head back to the office, we are seeing many people giving up their dogs, but this is happening less with exotic pets.
Caring for these animals is less time consuming on a daily basis, but the rewards remain high. We are also seeing the trend to be different continue to grow with pet owners, which is a great thing for exotics, small animals and birds.
PPN: Where do you think the exotics pet industry will be next year? What about on a longer timeline, out to five years?
Gerstenberger: It will continue to grow over the course of the next five years. However, that [growth] will depend on retailers and manufacturers both understanding they must keep a continued focus on education about proper care, behaviors, nutritional needs and anything necessary to provide for a pet's overall well-being and care.  
King: Within five years, the political climate will change. We expect to see decreases in fuel and commodity prices. Dry goods production will be back to normal from overseas. The only issue will be if another pandemic comes about. If that happens, things will stay as crazy as they have been the last year. 
Norsen: We will see growth slow a bit through 2021 and into early 2022, due to the lifting of COVID restrictions, a return to seasonality and the overall inflation in the market. In the short term, with children returning to school and many workers returning to an office environment, the demand for new pets will certainly be reduced. We then expect both categories to plateau and continue to fluctuate based on household statistics. 
Savitt: The exotics segments will continue to grow. Beside the general desire to own pets, the demand for exotic pets in particular is growing more quickly. Being home more may have catapulted the trend, but returning to the office is making it stick. Enjoying the benefits of a pet without having to worry about walking a dog in the middle of the day is a huge driving factor, and one we expect to continue to drive the industry for years to come.
PPN: Where do you see growth heading? Do you think we will see continued strong sales, a leveling off at the new high, a decline in sales, etc.?
Gerstenberger: We predict some leveling off in this area. As normalcy returns post-pandemic, families will re-engage in things like travel and vacation. Also, children are returning to in-school education. Traditionally, these activities compete for the time and dollars that might otherwise be spent on a new pet.
King: Livestock demand was greater due to people being stuck in their houses due to the pandemic. The demand would not have been this great if not for the pandemic. I think the demand will flatten out or decrease. The only changes will be in pricing. Inflation is in effect and getting worse, so prices will continue to rise in many industries.
Savitt: We predict continued sales growth. Although people are returning to the office, more flexible in-office work rules are here to stay for many. More time at home always encourages pet ownership. And as long as there is increased pet ownership, there will be a strong need for supplies and dry goods to service those pets.
PPN: What opportunities and obstacles do you see ahead for each segment of the exotics industry?
Gerstenberger: Legislative pressures will always be an obstacle, as there are those on both sides of the cause. This gets exacerbated via the issue of invasive species, driven by the misguided actions of those not properly educated on how to care for pets. Regarding supply, hard goods continue to recover from supply chain pressures that almost all goods have suffered.
We are working hard every day to produce the same high-quality solutions on time and with great margins to keep our whole industry moving forward in a strong way, and to serve pet parents and pets to the best of our ability.
King: One obstacle the avian subcategory is facing is that some breeders are becoming desperate, selling birds that have health issues. In turn, stores are selling them to the retail customers. This might seem good in the short term, but in the long term, it is disastrous.
On the flip side, this presents an opportunity to reputable breeders and stores … providing extra care when purchasing exotics, and extra care in their customer service by providing competitive pricing without gouging their customers. Long term, this is a win-win for everyone in the industry.
Norsen: Immediate challenges include availability of live animals—specifically birds—and of housing and supplies. Many breeders got out of the business in 2020, and there were shortages of certain small animals and many types of pet birds. Small-animal supply is much more consistent now, but birds remain an issue.
Additionally, there will be cost challenges for consumers as prices rise in all areas of the category. While there continue to be local restrictions for certain pets, consumers are still finding live animals through rescues and online sources. That said, the reduction in available pets throughout the pet specialty channel does impede growth.
Savitt: Currently, both livestock and product supplies are limited. But product supply issues are temporary. Livestock supply may be more of a long-term concern. We see a lot of opportunity on the product side for small animals and birds. Prevue has always been a leader in the bird category, and we plan to continue to do the same for small animals by creating more high-function, high-design options for specific small animals.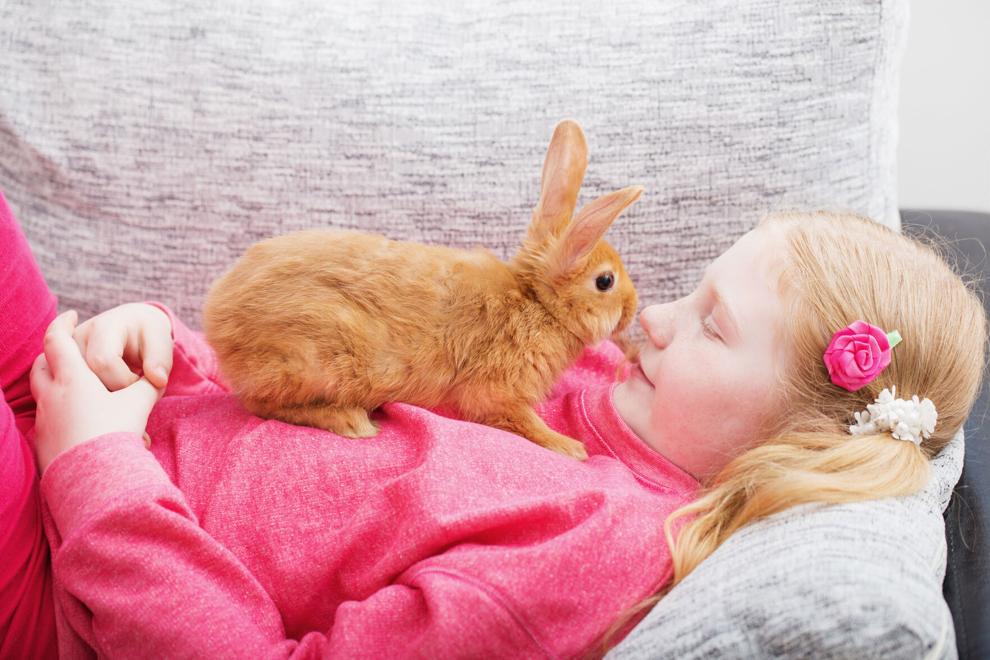 PPN: What opportunities and challenges do you see ahead for exotics livestock segments specifically?
Gerstenberger: Livestock sales will continue to grow, but it might be at a slower pace than in 2020 and early 2021. We saw a huge surge in livestock sales during that timeframe.
King: Inflation has caused sales of many avian species—especially African greys—to skyrocket. This has led to consumers purchasing more inexpensive species and increased demand for smaller bird cages.
The trend is toward smaller birds and species that are easier to breed. It's all about supply and demand. Exotic birds supply should come back up with breeders taking advantage of the demand and new breeders coming into the industry to meet the demand.
Norsen: As with all categories, prices will climb due to the increasing costs of raw materials, transportation and labor. This will raise the entry point for new pet owners and potentially slow the rise in ownership. Legislative hurdles are a constant challenge and have affected the availability of healthy pets in many markets.
That will continue to be a challenge the industry must face by driving funding to combat it. The industry does not thrive without the live-animal supply chain, and that area has been strained due to demand and logistics. It's also worth noting that many full-line independent pet stores struggled or closed during the pandemic due to loss of revenue to e-commerce and big-box [retailers].
Savitt: At this time, we are not seeing any new legislative restrictions with the types of pets we service. The biggest issue now, and likely in the future, is not enough livestock supply.
PPN: Do you expect to move into new categories or begin offering new dry goods or food items, or expand your current offerings to meet demand for emerging trends you see in the hobby and industry? 
Gerstenberger: We plan to continue development of all-natural chews and housing that is a best fit for pets' needs and pet parent lifestyles, as pet parents invest more time in making educated decisions about their pets' unique needs, behaviors, play style and nutrition.
Norsen: As a leader in small-animal treats, we will continue to innovate in that area. Consumers are very dynamic in their choices with regard to treats. While they continue to seek out tried-and-true options, they also demand newness and variety. As with the treat category, we are in a continuous development process in pet diets and expect to have new offerings in 2022 and beyond. 
Savitt: Prevue is committed and will continue to design and develop products to fit the needs of pets and people across both the bird and the small-animal sectors. We plan to launch Small Animal Hideaway Toys, including The Red Pepper Hideaway and the Succulent Mini Garden Trio. We also plan to introduce our Birds - Coffeawood Playground Trees line, with Coffeawood for Large Birds Style and Coffeawood for Small Birds Style.