Manufacturers and retailers report that sales are up across the board for training and behavior pet products and treats, with demand for dog products driving the category.
As humanization trends persist across the pet industry, owners are finding new ways to incorporate their pets into their daily lives, which has led to an increase in demand for behavior and training products, said Jamie Popper, director of marketing for Blue-9 Pet Products, a dog training accessories manufacturer in Maquoketa, Iowa.
"As dog owners start to incorporate their pets into their day-to-day life, they also want their dogs to have polite manners," she said. "They take their dogs kayaking and paddleboarding, out to the café, out hiking or camping, to pet-friendly patios and craft breweries. They want their dogs to mind well, be obedient and be able to handle new situations."
The No. 1 training request from dog owners is help with leash walking and behavior, said Christine McCoy, owner of The Natural Pet Enrichment Center, a pet store in North Royalton, Ohio.
Officials at Blue-9 Pet Products see the same trend—the no-pull Balance Harness is the company's most popular product, Popper said.
Blue-9's Balance Harness and 2 Hounds Design's Freedom No-Pull Harnesses are two of Katie Ast's top harness recommendations. She has been training dogs for more than 20 years and owns Just Dog People, a pet store in Garner, N.C., with her husband, Jason. In fall 2020, they opened a dog training company, Barks and Recreation, right next door.
"The options in training equipment have changed greatly over the years," she said. "There are many different types of training equipment to assist you in training your dog—such as no-pulling collars, harnesses, gentle leaders and electronic collars available to pet parents—but I strongly recommend using them under a professional's guidance to understand the proper and safe way to use them."
Many owners just want their pets to master the basics. For cats, the most common behavioral concerns revolve around the litterbox.
"We get asked all the time for help with that," McCoy said. "We offer suggestions and products to assist with getting the behavior corrected."
For dogs, "the foundations of canine good citizenship" are sit, stay and come, said Anthony Bennie, founder and chief nutrition officer at Clear Conscience Pet, a Cape Coral, Fla.-based manufacturer of dog treats and meal enhancers.
Some owners, however, want to take training to the next level, McCoy noted.
"Customers are becoming more aware of the benefits of training—not just basic commands, but more interest in activities with their dogs such as agility, dock training and rally," McCoy said. "We see customers wanting to continue training more on an ongoing basis, not just when they are puppies."
Clear Conscience Pet is increasingly working with trainers who prepare dogs for sports such as agility, running, dock jumping and disc catching.
"We've found a nice niche with that market because the trainers are nutritionally savvy and really want to teach some serious behaviors," Bennie said.
He says that low-carb, protein-rich treats such as Clear Conscience Pet's small Lamb Airy Bites and its breakable Lamb Airy Bark are the best options for direct reinforcement during training. Both products are made with dried lamb lung and the company's proprietary SuperFood Dry Rub, an infusion of flax plus air-dried spinach, tomato and carrot, whole food sources of omega-3 fatty acids and immune-boosting phytonutrients.
"There's an effect that I call getting 'carb drunk,'" Bennie explained. "If you're working with dogs for a couple of hours and giving them pieces again and again of a high-carb treat, they tend to then get hyper because they're getting too many carbs in their system, rather than protein, which gets them more settled and focused. So, I'm a big believer in protein over carbohydrates."
During workouts, trainers often want to ensure the dogs are properly hydrated, but sometimes a hyper-focused dog won't be interested in water. As a solution, they can mix up a gallon of water with Clear Conscience Pet's SuperGravy to make a thin broth that will get the dog more interested in drinking while also replenishing much-needed electrolytes, Bennie said.
SuperGravy is a gravy and broth mix for dogs that is crafted from whole superfoods.
On the Market
Tools and Treats
Both new treats and equipment are available to help owners train their pets, whether they want to focus on behavior or fitness goals.
This spring, Blue-9 Pet Products in Maquoketa, Iowa, introduced the Propel Air Platform, an inflatable fitness platform. Director of marketing Jamie Popper described it as "similar to yoga balls for humans … a versatile piece of balance equipment used to help increase strength, flexibility and balance for canine companions."
The platform is designed with connection points to be attached to other Propel Air Platforms or to the company's Klimb training system.
Clear Conscience Pet brought its new and improved Sliders Beef Cheddavegg Functional Artisan Dog Treats to market in the spring. The tender, breakable, high-meat treats feature an added bonus for dogs that are working hard in training: the Sliders Cool-It proprietary formula with turmeric, which acts as a natural anti-inflammatory, said Anthony Bennie, founder and chief nutrition officer for the Cape Coral, Fla.-based company. The treats are free of additives like glycerin.
In September last year, Montreal-based PureBites launched Mini-PureBites Freeze Dried Trainers, which are single-ingredient treats available with human-grade beef liver, chicken breast or lamb liver. The products are grain free, preservative free and made in the USA. Each treat contains an average of one to two calories, and they are well-suited for puppies and small dogs as well as dogs with health concerns such as weight issues, diabetes, gastrointestinal issues or allergies, said senior marketing specialist Andrea Bourne.
"Training treats need to be a healthy, high-value reward option that are extremely palatable so that pets will have the motivation to complete the task at hand," she said. "PureBites' freeze-dried treats fit the bill perfectly, as they are healthy, low in calories, highly palatable, have an aroma pets can't resist and can be easily broken into smaller pieces that are perfect for training."
PureBites also produces 13 different freeze-dried treats for cats, which Bourne said many cat owners use for training purposes.
"The aroma and taste of our raw freeze-dried treats brings out [cats'] natural prey drive, so they remain motivated to learn," she explained.
Marketing
Partner Up
For independent pet retailers, partnering with dog trainers can be a great way to promote related products.
Some retailers have taken it even further. In opening a new training company next door to their pet store, Just Dog People, Katie and Jason Ast have found new ways to meet customers' needs with the crossover between the two businesses in Garner, N.C.
"The training and behavior category is busy right now in services and training equipment, such as no-pulling collars and harnesses, training treats, long lines and treat bags," Katie Ast said. "Sales are up for us at Just Dog People as we strive to meet the needs of our training customers at our training company, Barks and Recreation."
Pulling remains a top concern for dog owners, and retailers can help by providing custom fitting for harnesses and collars as well as demonstrating proper use, she said.
Retailers who don't have the space or expertise to branch off into training services can look for ways to connect with trainers in their area.
"You can team up with a local dog training company to sell the products they recommended, and in return, you can refer for their services," Ast said. "It's a win-win."
However, retailers should make sure to thoroughly vet any trainers they are considering working with, said Christine McCoy, owner of The Natural Pet Enrichment Center, a pet store in North Royalton, Ohio.
"Take the time to interview trainers and visit training facilities before recommending them," she said. "Go watch a class and see the style before you send someone to the facilities. Beware of trainers that are hesitant to give you a chance to see them in action."
McCoy recommends using social media to share training success stories, and even asking customers to give testimonial interviews with their pets. Store pets can also reinforce the value of training.
"If you have in-store dogs, put your money where your mouth is and have them well trained," she added. "Many customers come in our store and see how well behaved our dogs are, and we let them know what went into having them be that way. It takes a village and daily reinforcement and reward, and it is so worth it."
Merchandising
Make Room for Training Products
Retailers and manufacturers recommend that stores dedicate a section to training tools and treats in order to successfully promote this pet supplies category.
Harnesses, in particular, have always been a challenge to display, said Jamie Popper, director of marketing for Blue-9 Pet Products, a dog training accessories manufacturer in Maquoketa, Iowa. Bulky clamshell packaging is wasteful and difficult to get products in and out of, she added.
"We utilize a built-in tag and elastic system that allows potential customers to easily try the product on their dog in-store," she said.
The Natural Pet Enrichment Center, a pet store in North Royalton, Ohio, has a wall dedicated to harnesses and leashes, plus space for owners to try out different fits.
"We feel you need to have an area, if possible, available in your location to work with the pet owners when they are fitted with a new harness used for training so they can ask questions and try it," said owner Christine McCoy.
Just Dog People, a pet store in Garner, N.C., sets up a "bark to school" table that cross-promotes training courses offered at Barks and Recreation, its next-door neighbor and sister company. The table highlights training products recommended in the courses as well as graduation-themed treats and toys for owners celebrating their dogs' completion of training.
"Training treats are a hot category as pet parents try to find the right motivator for their dog in training classes," said Katie Ast, co-owner of Just Dog People and Barks and Recreation. "At Barks and Rec, we offer a treat bar—training treats in cereal dispensers—for dogs to sample and use during classes. Often, after class, the dogs and their parents will go next door to Just Dog People to find the treat that motivated their dog to be successful in class."
PureBites' treats tend to be grouped with other treats in stores' natural, raw, freeze-dried or dehydrated sections, but the Montreal-based manufacturer also encourages retailers to place its Mini-PureBites Freeze Dried Trainers in their puppy and training sections, said senior marketing specialist Andrea Bourne.
"Whenever stores can make things easier for new puppy parents, such as grouping multiple types of items from various store departments in one easy-to-shop section, we encourage it," she said. "It helps ease new pup parents into the type of products, brands and depth of what your store has to offer."
---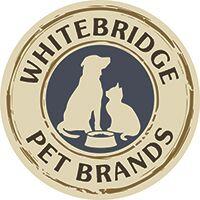 Trade Talk
Joe McIver, senior brand manager for Whitebridge Pet Brands in St. Louis
What are some of the top training and behavior issues pet owners are looking to solve, and how does Whitebridge Pet Brands offer solutions to these problems?
A well-trained pet is the cornerstone of fostering a healthy relationship between you and your pet. Both us and our pets benefit as proper training can reduce anxiety of both and allow us to focus on the more important emotional bond pets bring us.
The most common behavioral issues and training "tricks" aren't just the cliché "sit" and "stay." Proper training should limit excessive barking or chewing, jumping up when not wanted, and pulling on the leash when walking. Limiting these and other unwanted behavior promotes a happier, stress-free life with your pet.
When it comes to successful training, the right treats can make a huge difference to motivate, to reward and make training a pleasurable experience. Whitebridge Pet Brands is the leader in the training treat category with brands that check every box needed for a training treat, including:
Palatability and low calorie: Small, highly flavorful treats that will keep dogs focused and motivated, but will not contribute to weight gain, are essential for a training treat. Each Crazy Dog treat has pork liver as the first ingredient and added meaty proteins like bacon or beef.
High-quality ingredients: Dog owners want the best for their new babies, young and old, so superior-quality ingredients are a must. Cloud Star Tricky Trainers are a perfect choice for those looking for a clean label with simple, natural ingredients.
Reasonable price: Pet Botanics is a more value-priced brand, made [with] a proprietary blend of eight functional botanicals. With 500 pieces per bag, it's a more reasonably priced option for new owners.
Diversity in flavor and format: Each of our brands has a variety of formats and flavors ranging from soft and chewy and crunchy treats to freeze-dried or meaty jerky bites. Adding flavor variety as well gives pet parents the options they want.