Dog owners have higher standards for their pet toys these days. They are willing to invest money in toys that they feel will deliver multifaceted value, according to industry insiders. They want dog toys that are entertaining and durable and, perhaps most important, will keep their pets engaged for a decent amount of time.
This is a trend that emerged during the pandemic but is going strong, said Spencer Williams, owner and president at West Paw, a Bozeman, Mont.-based manufacturer.
"Although many Americans have returned to work and may not need to entertain their dogs all day during virtual calls, we are still seeing a rise in 'game' toys," Williams said. "No matter what their work or school situation is, customers are craving durable products that help solve a problem such as destructive chewing, encouraging more exercise and mental stimulation or engagement for their pets."
Adam Baker, founder and CEO of True Dogs, the Boulder, Colo.-based manufacturer of SodaPup toys, agreed and said that the enrichment toy category is by far the most popular right now. For his company, that has meant a surge of interest in lick mats, which can help keep dogs engaged for extended periods of time.
"Lick mats are shallow mats that you can smear soft food into, creating a foraging challenge for dogs to lick out of the mat," Baker explained. "This is a relatively new product type that many retailers are just now adopting into their assortments."
In the world of dog toys, plush options never go out of style, so they are always a safe bet, said Sarah Johnson, account manager at P.L.A.Y. (Pet Lifestyle And You), a San Francisco-based manufacturer of pet toys and beds. In fact, they may be more in style than ever as they create great social media-worthy photo ops. However, it's important that toys catch dogs' attention, too.
"Pet parents want not just cute toys, but toys that their dogs are going to love and play with," Johnson continued. "Items with extra detail like the various textures and sounds P.L.A.Y. uses in our plush toys or burrow features make those toys popular with dogs and their people. Durability is also a sought-after feature since pet parents want toys to last for their dogs' enjoyment and to also know they got a good value out of their dollars spent."
Assortment Optimization
Variety Is Nice
With dog toys, having a good variety is important for pet specialty retailers when it comes to satisfying customers.
"We have found that carrying a wide variety of toys that meet a range of play and chew styles would be the ideal assortment," said Spencer Williams, owner and president at West Paw, a Bozeman, Mont.-based manufacturer. "And a way to ensure you are recommending the right toy to keep the dog safe and the owner happy is to ask the right questions."
For a retailer, creating an appropriate assortment of toys to meet customer needs has a lot to do with understanding their customer demographics, said Sarah Johnson, account manager at P.L.A.Y. (Pet Lifestyle And You), a manufacturer of pet toys and beds in San Francisco.
"It's great to have a very strong variety to meet various needs, but having that understanding of the customers themselves will help [retailers] know where to put the bulk of toy spending," Johnson said. "This helps determine whether there should be more focus on plush or interactive or outdoor toy styles. With that said, it's also great to experiment and bring in a different style of toy that hasn't been stocked before or try out some items at different price points or different brands to keep things interesting with a changing variety of offerings."
Denise Strong, owner of Pawz on Main, a pet supply store in Cottonwood, Ariz., said that being selective about the toys that she carries has been a way to set her store apart from her competitors.
"Toys are one of those items that you can find in a lot of places, so we differentiate ourselves by only carrying high-quality choices," Strong said. "When shopping for dog toys, pet parents are looking for something unique that they can't find at the grocery store or big-box store. A well-curated assortment of interesting toys is a way that independent pet retailers can truly shine."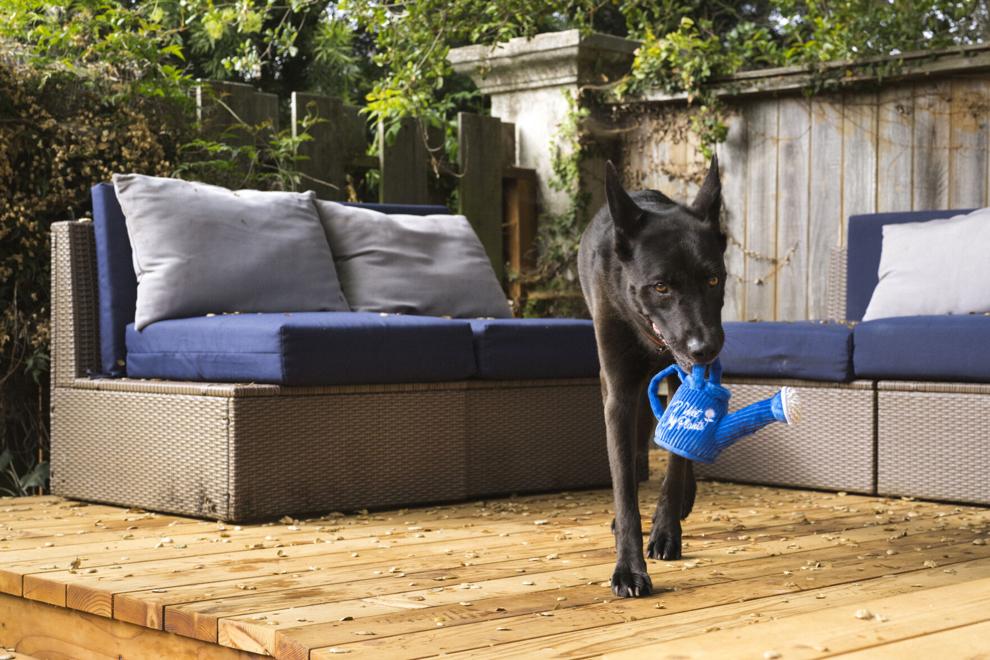 New Products
Foodie Fun
There are several new toy options on the market that pet retailers can consider stocking in their stores.
P.L.A.Y. (Pet Lifestyle And You) released two new plush toy collections at SuperZoo this year. The Blooming Buddies plush toy collection features a watering can, succulents, a sunflower and a mushroom to play off of the surge in gardening interest this year. The Snack Attack plush toy collection features pet owners' favorite junk food snacks including interactive chips and soda, soft-serve ice cream, a lollipop and pizza.
"Food is what we do best, and this collection will not disappoint," said Sarah Johnson, account manager for the San Francisco-based company.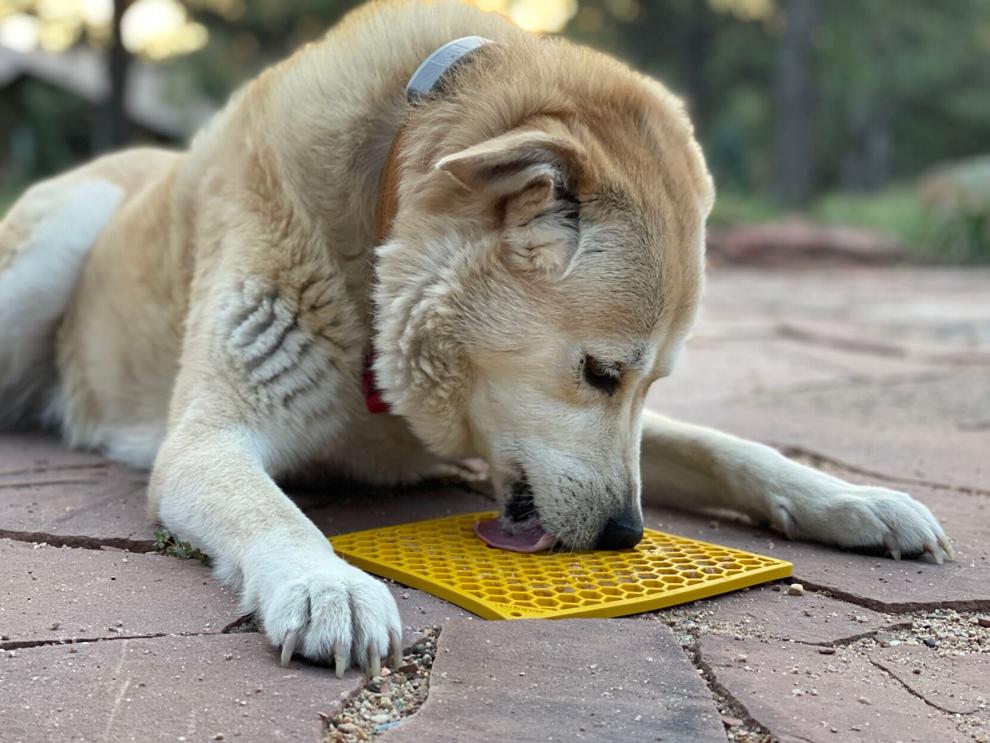 True Dogs, the maker of SodaPup toys, has several new products. The company recently launched the Ice Cream Cone Treat Dispenser, which is a rubber treat-dispensing toy. Plus, True Dogs is continuing to add to the lick mat category.
"Most recently, we've introduced the 8-[inch]-by-8-[inch] honeycomb lick mat, the 8-[inch]-by-8-[inch] flower power lick mat and the new pink version of our jigsaw lick mat," said Adam Baker, founder and CEO of the Boulder, Colo.-based company. "Our Emats [lick mats] continue to get a great response because they are 50 percent heavier than the competition, making them more durable and more rigid. They also have unusual patterns that are both fun and creative."
The company has also introduced the Honeybone Dental Tower, part of the Honeybone family, the design of which was inspired by a honey dipper, Baker said.
"This product has handles for a dog to hold onto while chewing on the toy," he said. "The knuckle has ridges, which [are] ideal for smearing food or dog toothpaste. This toy will help keep your dog's teeth clean and his breath fresh."
Merchandising
Displayed to Sell
Because dog toys are often an impulse buy, eye-catching in-store displays are crucial to generating sales.
At Pawz on Main, a pet supply store in Cottonwood, Ariz., owner Denise Strong uses old furniture, antiques and wire baskets to display toys in a unique way.
"You won't find any cardboard or standard displays here," Strong said. "We are always looking for ways to set our store apart and create a better shopping experience."
Adam Baker, founder and CEO of True Dogs, the Boulder, Colo.-based manufacturer of SodaPup toys, said that many of the retailers who sell his products have come up with enticing displays that "surprise and delight."
"They will take a theme and do a tabletop display with a variety of products that help tell the story of that theme," Baker said. "These types of displays are wonderful at drawing attention to new and seasonal items in a fun and interesting way that is different than the usual 'toy wall.' They often use risers to create multiple levels. We've also seen them use stainless steel pails to put toys in."
Cross-merchandising can be a great way to inspire multi-item sales, said Spencer Williams, owner and president at West Paw, a Bozeman, Mont.-based manufacturer. Putting treat-holding toys on clip strips near the treats, for example, is simple but effective.
"Also, place balls near throwers and move displays around from time to time to create newness for your repeat customers," Williams said. "And always put dog treats and treat toys near your register to demonstrate how they work and make an add-on sale."
Kim McCohan, chief happiness officer at Bend Pet Express, which has stores in Bend, Ore., said being able to satisfy a consumer's desire to make an urgent or impulse purchase is a win for brick-and-mortars.
"One advantage that we have over internet retailers as a brick-and-mortar store is that we can offer instant gratification," she said. "Something we've noticed with locals is that if their dog loses a ball, they want to go out and get another one right away—we can provide that instant solution. Or maybe they had a favorite plush that they need to replace. We also have the ability to generate interest in impulse buys while pet parents are shopping with or without their pet in the store. We play on those advantages."