Cat owners seek out variety in both formats and flavors as retailers and manufacturers work to meet demand and educate customers in the premium cat food category.
Raw cat foods, retailers noted, are increasingly popular.
"If trends continue as they are, raw will see an increase with canned food," said Heather Bearz, co-owner of Cheshire Cat & Dog Too, a pet store in Cheshire, Conn. "Also, customers are looking for more exotic proteins, such as rabbit or venison. It seems people are starting to get away from chicken, beef and lamb."
There are challenges to getting cats to accept raw diets, but the market for these products continues to expand, industry insiders reported.
"A lot of people are trying raw with cats," said Caroline Gunther, owner of Wag! A Unique Pet Boutique in Hendersonville, N.C. "Cats are hard to switch to raw, fickle as they are by nature. But a lot of people are trying to incorporate some raw or freeze-dried."
The popularity of raw diets is growing quickly, but customers are still sensitive to price point.
"We're really big on raw food," said Kenzi Miller, sales associate for The Healthy Pet, a pet store in Eugene, Ore. "Cats need a lot of moisture. If customers are feeding a kibble-based diet, we need to make sure that their cats have a lot of moisture in their diet. Also, affordability is an issue. We try to find a right diet that meets our customers' budget needs."
Frequently, cat owners are seeking an assortment of foods to offer, as variety has become a larger concern than in the past, both retailers and manufacturers reported.
"We continue to see an increase in demand for feline diets, which is driven, in part, by the demand for variety in formulations and in ingredients coming from pet parents," said Bryan Nieman, brand director for Fromm Family Foods, a manufacturer based in Mequon, Wis. "The trend toward humanization of pets and their increasing importance in the family unit has absolutely influenced buying decisions, driving pet owners to seek out better sources of nutrition and demonstrate an openness to spend more to achieve this."
Consumers are also looking for USA-made foods, insiders reported.
"Feeding cats a premium diet is definitely a reflection of the humanization of pets," said Kate Benjamin, creator of the Hauspanther Collection by Primetime Petz, a manufacturer based in Rockwall, Texas. "Consumers are looking for food products that are made in the USA with primarily U.S.-sourced ingredients."
Customers often have multiple considerations when buying cat food, including availability, price point and palatability.
"Reliability is the question," said Holly Sher, president of Evanger's Dog & Cat Food Co., a manufacturer based in Markham, Ill. "People want [cat foods] made in the USA. People want to make sure they always have the food they want. … First of all, cats have to eat the food. Cats can go on 'hunger strike.' You can't have just one SKU. We can't offer a single organic SKU, for instance. We need three or four.
"Our Classic line is our most value-based product line, and it has seen huge growth," Sher added. "Customers are certainly looking for premium, but affordable premium."
Palatability Is a Driving Factor
Premium diets are in demand, and variety is increasingly important to customers. However, underlying this shift is the basic need for cat diets to be palatable.
"Our cat customers have some pretty picky pets at home," Miller said. "We see a lot of people either buying the same thing or mixing it up. A lot of customers who are looking for different foods want something that's easy to feed."
This is part of the reason demand for a variety of foods has grown, retailers reported.
"Cats are so hard," Gunther said. "We sell roughly equal amounts of all this stuff. A lot of our customers buy all of it. They buy wet, dry and freeze-dried so that they have variety and to keep it interesting. Interest in variety of all animal food products has been increasing over the last several years—more so in the dog category, of course. Everything happens first in dog. It always does."
Some retailers find that premium canned cat foods outsell dry kibble, while others find the opposite situation to be true.
"Our most popular cat food is still dried, but people want a more natural diet," Bearz said. "As far as texture, that is a preference the consumer makes based on their animal. We always ask if a consumer needs help, and if they show an interest, then we talk about the different diets. We always ask if their cat has any underlying medical conditions such as diabetes, and we talk about specific diets that can help with different ailments. If a consumer is only looking for the best, then we talk about the different ingredients and what might work best for their cat."
Manufacturers focus on providing a wide variety of offerings to ensure diets are palatable and that cats are getting the quality nutrition they require.
"Cats tend to be more finicky," Nieman said. "Palatability is an important part of feline nutrition and part of the larger market trend that calls for variety of diets. Certainly, finding a cat food that offers complete and balanced nutrition is incredibly important, but palatability and the cat's willingness to eat is impacted by format, texture, moisture, ingredients and a variety of other factors. Canned food can be a very important part of a cat's diet and an excellent way to provide additional hydration for felines that don't drink as much water as needed. Canned diets also offer a greater variety of flavors and ingredients, and can be a great complement to or alternative for dry diets, satisfying the demand for variety and the challenges of finicky eaters."
Offering a wide selection is important for retailers to be successful in the cat food category.
"Retailers need to offer more of a variety," Sher noted. "That's the most important part. When customers go shopping for their premium pet food, they want
something a little different. I've heard from customers who have picky cats and can't feed them anything else. They need to make sure they can find the brand their cats will actually eat."
New Products
Offering Specific Solutions
Several manufacturers are introducing premium foods for cats, and many are formulated to address specific health needs.
"We're introducing five cat SKUs, which are coming out of the Evanger's X line, EVx," said Holly Sher, president of Evanger's Dog & Cat Food Co., a manufacturer based in Markham, Ill. "It's a new restricted diet. They're 5.5 ounces and come in five different formulations: a bland diet, weight management, senior and joint health, urinary tract and low phosphorus. We worked with a nutritionist on this, and they're speaking to the most common health problems for cats nowadays."
Fromm Family Foods recently launched new packaging for its Fromm Gold recipes for cats, including Kitten Gold and Adult Gold, said Bryan Nieman, brand director for the Mequon, Wis.-based manufacturer.
The packaging updates reflect branding and design already established in the packaging for Fromm Gold recipes for dogs.
"We also launched a new recipe in the line," Nieman said. "Healthy Weight Gold is formulated for both senior and less-active cats needing to support a healthier weight and lifestyle."
Additionally, Fromm introduced PurrSnickety pâtés for cats, featuring three new canned recipes—Chicken Pâté, Salmon Pâté and Turkey Pâté—formulated to be nutritionally balanced and with single-sourced proteins and fewer added ingredients to improve digestibility, Nieman stated.
Dry diets continue to be popular, and Fromm has expanded its offerings in this segment, as well. In October, the company introduced a new dry cat food recipe to its Four-Star Nutritionals line, Trout & Whitefish. The recipe includes trout and whitefish together with whole grains, and select fruits and vegetables, as well as Miscanthus grass, an insoluble fiber that can provide digestive support and bowel regularity for cats.
Increased demand for raw and freeze-dried diets has pushed manufacturers to focus more on the segment.
"We chose to develop a line of freeze-dried raw products for cats because this process creates a premium raw product that is safe and shelf stable … with nutritional benefits and a texture and flavor [formulated to be] appealing to cats," said Kate Benjamin, creator of the Hauspanther Collection by Primetime Petz, a manufacturer based in Rockwall, Texas. "All of the protein used in the Hauspanther freeze-dried raw line is sourced in the U.S."
Meeting Premium Diet Demand
What Parameters Are Important
High-end cat foods are in demand, in a variety of formats, and pet specialty retailers are focused on multiple parameters to ensure that what they are offering meets customers' needs.
"Customers are looking for a higher-quality food for their cat," said Kenzi Miller, sales associate for The Healthy Pet, a pet store in Eugene, Ore. "When I think of a premium cat food, I don't want any sort of corn, wheat or gluten. I always want the first ingredients listed to be meat based. Having an overall clean food would make me think it's a premium diet."
Fresh ingredients are important to consumers, said Holly Sher, president of Evanger's Dog & Cat Food Co., a manufacturer based in Markham, Ill.
"It's the freshness that really gives out the perception of [the food being] super premium," Sher said. "We source 90 percent of our stuff within 50 miles from our plant."
Customers expect premium foods to be made with limited ingredients that are of high quality, industry insiders reported.
"Premium diets consist of high-grade, human-quality ingredients," said Heather Bearz, co-owner of Cheshire Cat & Dog Too, a pet store in Cheshire, Conn. "People are trying to get away from byproducts and ingredients that they can't pronounce. If the ingredients look good, people are willing to spend a little more for the health of their animal."
Getting to know manufacturers can help retailers identify quality diets that they can support.
"We look at sourcing of quality ingredients," said Caroline Gunther, owner of Wag! A Unique Pet Boutique in Hendersonville, N.C. "We look at the reputation of the company, the integrity of the company and what its mission is."
There is an educational component to offering premium diets, retailers and manufacturers reported.
"Retailers that have a strong working knowledge of the products they sell and how they benefit pets will have a better opportunity to educate customers and motivate a purchase," said Bryan Nieman, brand director for Fromm Family Foods, a manufacturer based in Mequon, Wis. "We offer a variety of training materials on our product offerings, including a training video series with our nutritionist discussing features, benefits, and talking points to help drive decisions and sales."
Education is often a joint venture between retailers and manufacturers, and working together produces better results for both consumers and retailers.
"It's the stores that educate their customers that stand out," Sher said. "The stores actually do their homework. … Having reps go into the stores to educate them … is very important. We train our reps. They come to Evanger's, they see how the food's made. And then they go into the stores and they educate the stores, talk about what works in stores."
---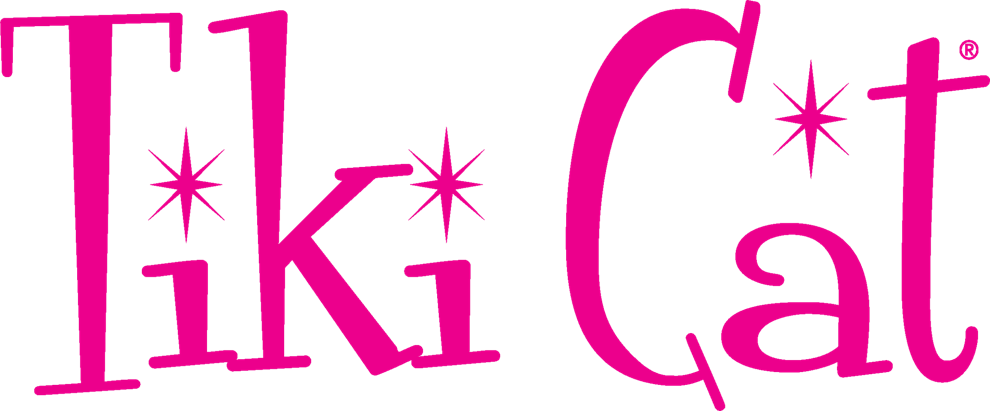 Trade Talk
Ann Hudson, vice president of marketing for Whitebridge Pet Brands in St. Louis
Cats are known for their pickiness. How does Whitebridge merge premium nutrition with palate-pleasing tastes for cats, and how can retailers encourage customers to embrace premium cat foods?
Premium nutrition is healthy nutrition, and healthy nutrition tastes good. With about 470 taste buds (humans have 9,000), cats really can be picky, but the great thing about cats is that what they like best is what they need most—meat. Cats are obligate carnivores and are historically adapted to detect the taste of meat and its components, like amino acids, which stimulate a savory taste experience called umami. Meat contains the necessary nutrients for cats to survive and thrive. Cats are not adapted to experience the "sweet" taste of sugar-laden carbohydrates for a reason—they aren't healthy.   
Cats are naturally disposed to eat healthy, and Tiki Cat has high-protein diets, made from meat, fish and poultry, and with low or no carbohydrates. Good nutrition tastes even better when it comes in a variety of flavors and textures. Tiki Cat has more than 70 different combinations of flavors and textures in complete and balanced foods. We guarantee there is something to like for even the pickiest of cats, and we have another 17 treats or toppers to make kitty's life that much more enjoyable. While most of the line is wet food, there are a few crunchy and baked options for added variety.
Wet food is a smart basket builder because it's a small investment for the consumer and it's the responsible recommendation for cats. 
• More protein for carnivores—look for grain-, fruit- and vegetable-free diets.
• More moisture increases hydration—look for broth, not water, for better palatability.
• More variety—lots of choices and can be fed on rotation without digestive issues.
This simple story is easy to share and easy to understand, and wet keeps cat owners coming back into the store time and again. That's why it's the fastest-growing segment in food.