Periodontal disease is the most common dental condition found in dogs, with most showing early signs by the age of 3, according to the American Veterinary Medical Association (AVMA), and it's completely preventable. The 2019-2020 American Pet Products Association (APPA) National Pet Owners Survey found that America has 89.7 million pet dogs, and pet owners spend an average of $49.70 a year on their dog's dental care.
Independent retailers reported an increase in dog owners looking for dental care products this year.
"There are a lot of new customers coming in looking for dental care products for their dogs," said Jessica Klingler, manager of Pet Goods, which has four locations in New York and New Jersey. "A lot of customers notice their dog has a lot of plaque on their teeth or has stinky breath."
Audree Berg, owner of Auggie's Pet Supplies in Ft. Lauderdale, Fla., attributed the increase, in part, to more people staying home.
"Owners are spending more time looking at their dogs' teeth and looking for ways to keep their dog's breath fresh," she said. "It's probably because they're in close quarters with them."
Another reason for the uptick in sales of dental care products is for between-visit maintenance, said Melissa Gulbranson, vice president of Oxyfresh, a manufacturer in Coeur d'Alene, Idaho.
"We've seen incredible growth this year in the USA as well as globally," she said. "The pandemic has been tough on the overall economy, yet pet sales are at record highs. More pet parents are looking for at-home solutions to help clean teeth in between vet visits to help save money."
As seen in other pet categories, the trends in human products are showing up in dog dental care as well. One such trend is a demand for familiar products and practices.
"Folks seem to be looking for dental care that is noninvasive but similar to the type of dental care that they are receiving themselves," Berg said. "It's an extension of the anthropomorphism trends that we're seeing throughout the industry."
Simple and effective are important characteristics for best-selling dental care products for dogs, Gulbranson said.
Nadine Moravec, merchandiser/buyer of Care-A-Lot Pet Supply, which has three stores in Virginia and one in North Carolina, agreed.
"Customers want natural products that provide quick results," she said. "They also want it to be uncomplicated, easy to administer."
On the Market
Best-Sellers in Dog Dental Care
Kits are hot commodities for customers looking to care for their dogs' oral health, retailers said. Even better are units that include familiar tools from human dental care.
"This year, our best-selling dental care products are dental care kits that include toothbrushes and toothpaste," said Jessica Klingler, manager of Pet Goods, which has four locations in New York and New Jersey. "It is an easy way to include everything a customer needs to begin dental home care."
Oxyfresh offers its All-In-One Smile Pet Dental Kit, which includes a 3-ounce Pet Dental Water Additive, three gentle finger toothbrushes and a 1-ounce Pet Dental Gel Toothpaste that is free of harsh enzymes, flavors and fragrances. The nontoxic and eco-friendly additive is tasteless and odorless, and it is formulated to neutralize bad breath at the source.
"All parents need to do is add it to their water bowl every time they fill it," said Melissa Gulbranson, vice president of the Coeur d'Alene, Idaho-based manufacturer.
Another kit on the market is the Pet Kiss Brighter Bite Complete Oral Care Kit— Whitening in Vanilla Mint flavor. The kit, which is made for dogs and cats, contains Pet Kiss Brighter Bite Dental Rinse water additive, Pet Kiss Brighter Bite Dental Gel and Pet Kiss Brighter Bite Dental Spray.
The San Diego-based company also offers Pet Kiss Clear, an all-natural, odorless, tasteless oral care water additive. Made in the USA and available in four sizes, the additive is formulated to help remove plaque and tartar buildup and bad breath, said CEO Orlando Miguel.
Primal Health's Teef Protektin 42 for dogs is a powder water additive that contains no fillers and is made up of only four safe, natural ingredients: cyclodextrin (fiber), L-arginine (amino acid), sodium bicarbonate (baking soda) and vitamin B6, said David Levy, executive vice president of the Minneapolis-based company.
The product is sourced and produced in the USA, and "made up of what the [U.S. Food & Drug Administration] FDA considers GRAS (generally recognized as safe) ingredients that have been studied for decades and are considered safe," Levy said, adding that the concentrated powder does not include additives or fillers.
Pricing Trends
Care Outweighs Cost
While cost always comes into play, industry insiders said quality and safety are driving dental care product purchases.
"Pricing is always a factor in any discussion of supply and demand," said Orlando Miguel, CEO of Petkiss, a manufacturer in San Diego. "Consumers demand the best-quality products for their pet's health, and we supply that demand."
Despite the economic challenges of 2020, retailers reported that pricing was not a key consideration in this category.
"Pricing has not seemed to affect consumer choices in these difficult economic times," said Jessica Klingler, manager of Pet Goods, which has four locations in New York and New Jersey. "Pet parents always want to provide the best for their dog."
Nadine Moravec, merchandiser/buyer of Care-A-Lot Pet Supply, which has three stores in Virginia and one in North Carolina, agreed.
"Customers are still looking for what works best for their pets," she said. "They may not be buying a lot of little extras, but they are still spending on basics."
Dog owners are educating themselves and prone to do their own research on products, said Melissa Gulbranson, vice president of Oxyfresh, a manufacturer in Coeur d'Alene, Idaho.
"They don't want the cheapest," she said. "Instead they are looking at reviews for a product that works and a brand they can trust. Dog parents are doing more research in the effectiveness of a product, and we love that."
Auggie's Pet Supplies, a pet sore in Ft. Lauderdale, Fla., offers monthly non-anesthetic cleanings, but owner Audree Berg reported that, because of the pandemic, clients had been delaying the dental cleanings and supplementing with at-home oral care.
"People are doing more at-home tooth brushing, but it's starting to open up a little more as the COVID restrictions are lifting," she said.
Marketing
Prioritizing Oral Health
Having a dedicated month each year focused on pet dental health provides businesses with targeted marketing. National Pet Dental Health Month, which is sponsored by the American Veterinary Medical Foundation, is held every February. Strategic retailers said they take advantage of the cross-industry promotions to boost awareness and sales.
"Pre-COVID, we held a Dental Month Social in our stores where we spoke about the newest products available, provided demonstrations and made sure everyone went home with samples to try," said Nadine Moravec, merchandiser/buyer of Care-A-Lot Pet Supply, which has three stores in Virginia and one in North Carolina.
Partnerships and collaboration are key elements of many manufacturers' dental health care marketing strategies. David Levy, executive vice president of Primal Health in Minneapolis, said he urges all retailers, trainers and veterinarians to always talk about oral health.
"We believe total health starts in the mouth because so many diseases are caused by bad oral health that can reduce a pet's lifespan by around 30 percent," he said. "We do continuing education seminars for veterinarians, [as well as] talks and roundtables with anyone wanting to learn more about the oral biome and how it affects the overall health of pets and humans. For retailers, we offer a training deck, videos, live video training and free samples."
Melissa Gulbranson, vice president of Oxyfresh in Coeur d'Alene, Idaho, said the company approaches marketing in several ways, beginning with the manufacturer's network of veterinarians, groomers and independent retailers.
"They are the trusted go-to source for dental care among their clients and customers," she said. "We created an easy and effective pet dental point-of-purchase display as well as educational webinars and blogs to help spread the word."
For staff education, Oxyfresh offers things like free webinars and staff training Zoom calls. The second part of the company's marketing strategy is working directly with dog owners.
"[It] involves partnering with our loyal customers and helping drive social awareness through affiliate programs," she said. "They trust our products, and it is natural for them to share what they love on social media."
---
Trade Talk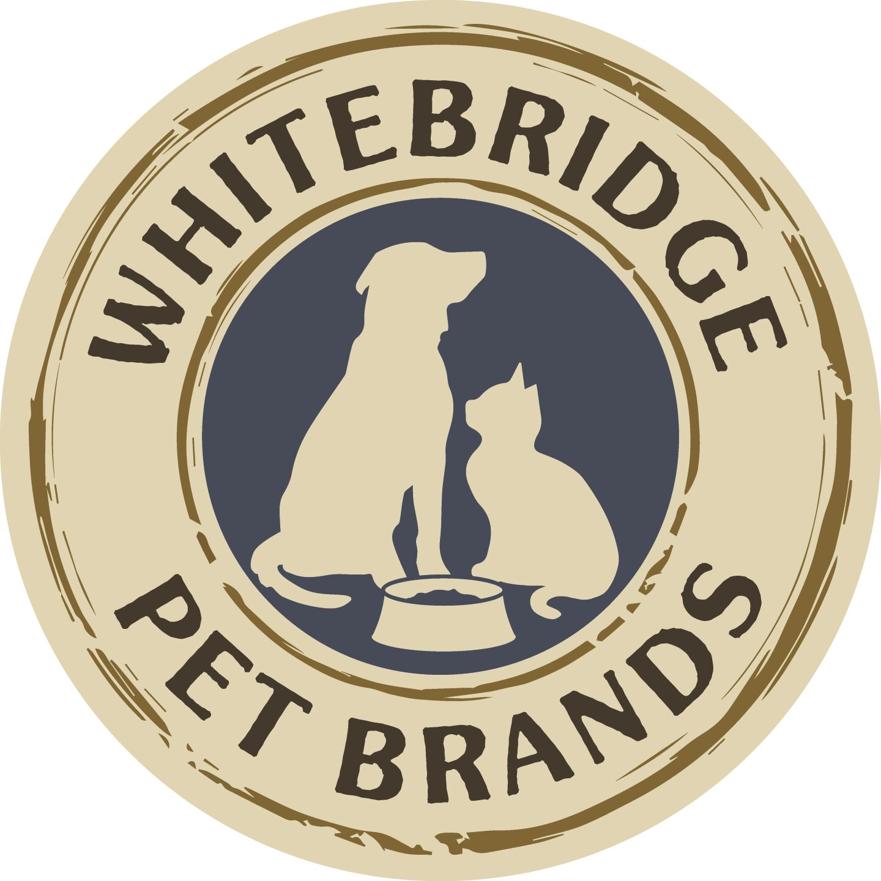 Ann Hudson, vice president of marketing for Whitebridge Pet Brands in St. Louis
What do pet owners need to know about the importance of dental care for their pets? What does Whitebridge offer to make dental care easy for pet owners?
Most pet owners think about dental health only in terms of bad breath. They don't realize that poor dental health is a serious health risk and can negatively impact other organs and systems in the dog or cat's body. The best fix is to brush your pet's teeth, but I don't know many dogs or cats that will go for that, and teeth cleanings are usually only once a year.
For Whitebridge, it's a multipronged approach with low-carb foods, because carbs stick to teeth and cause tartar and plaque buildup; treats with breath fresheners that provide a tangible, immediate benefit and keep dental health top of mind for the owner; and products containing seaweed, a systemic solution to reducing plaque, which is the real culprit. Regardless of which product they use and whether they even realize it, feeding Whitebridge treats and food contributes to good dental health.