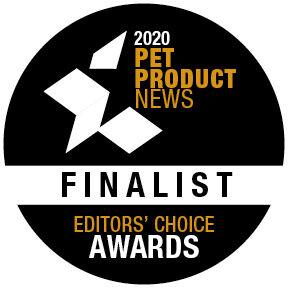 The Editors' Choice Awards are an exciting annual event for the editors at Pet Product News. We get to review some of the year's best new products, with an eye toward deciding which are most worthy of sitting on your store shelves. From aquatics and exotics to boutique and dog and cat products, we have you covered. And it doesn't end here. This month, we're showcasing our list of finalists, but you can check back in January next year to find out which products made the cut to become winners of an Editors' Choice Award.
Here are the finalists by category:
Aquatics & Exotics
Central Garden & Pet
Aqueon Edgelit Rimless Glass Aquarium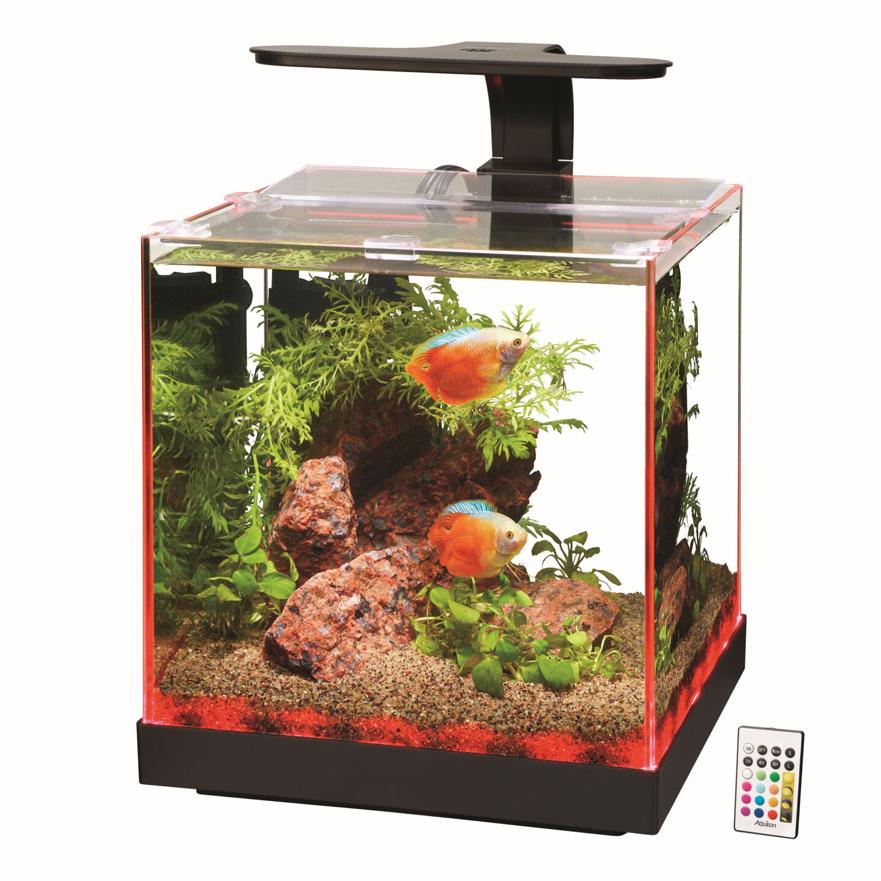 The aquarium is equipped with concealed LEDs that illuminate the base and side seams.
---
Exotic Nutrition
Instant-HPW Insect & Fruit Recipe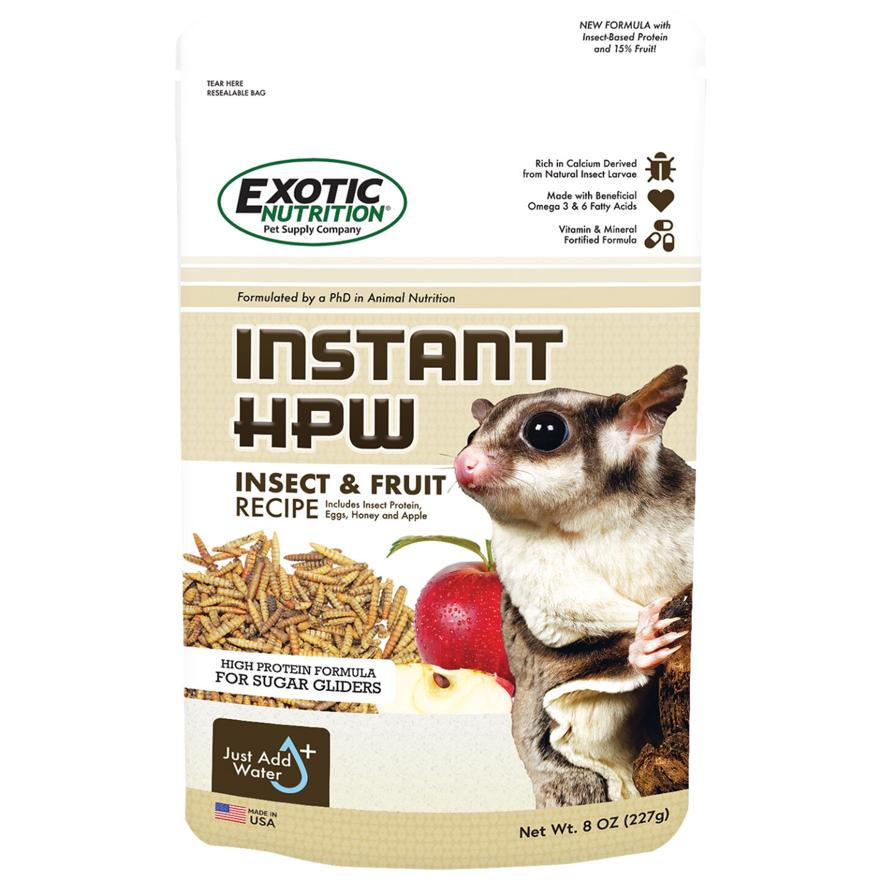 Formulated to provide a natural insect-based protein source high in calcium for sugar gliders.
---
Supreme Petfoods
Selective Rat & Mouse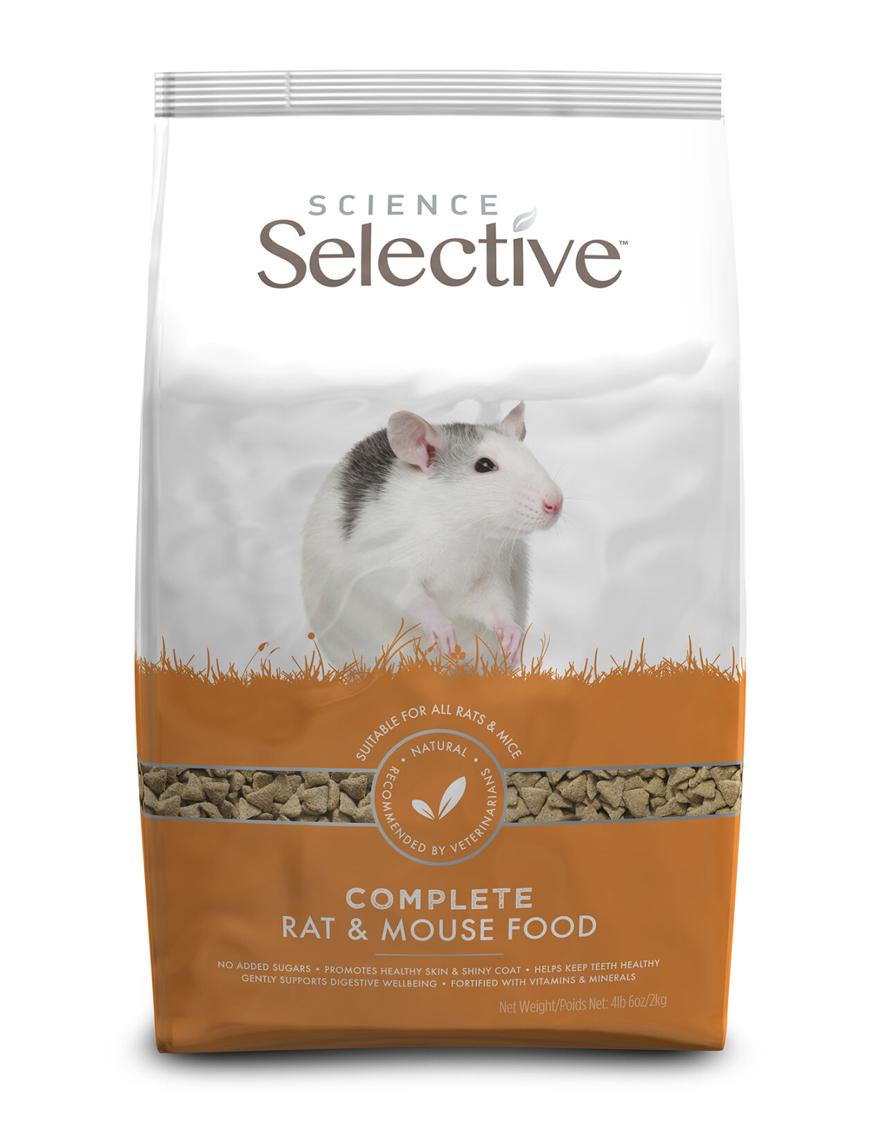 The formulation offers 14 percent protein from wholesome whole grains, providing the building blocks for tissue repair and a thick coat.
---
New Age Pet
Sonoran Tortoise House
A weather-resistant enclosure for tortoises to live in year-round, indoors or outdoors.
---
Higgins Premium Pet Foods
inTune Harmony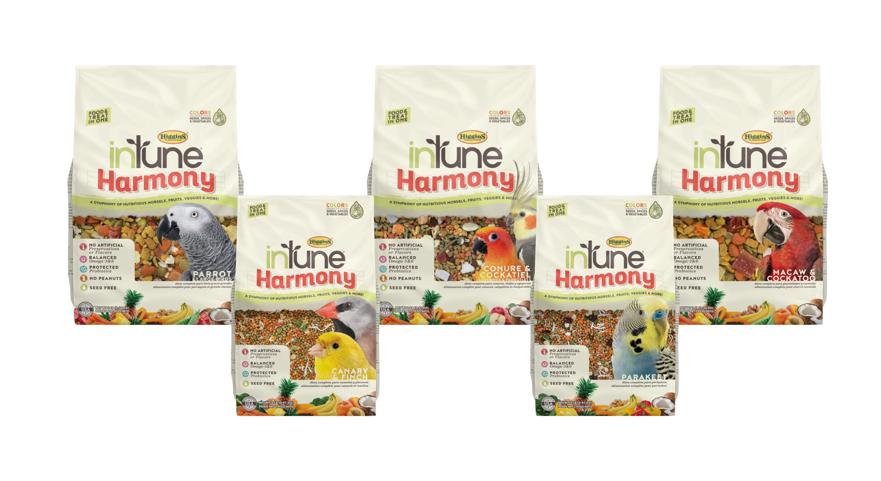 Brings variety to pellet diets for birds by adding healthful, natural treats in appropriate portions.
---
Central Garden & Pet
Kaytee Superfood Treat Sticks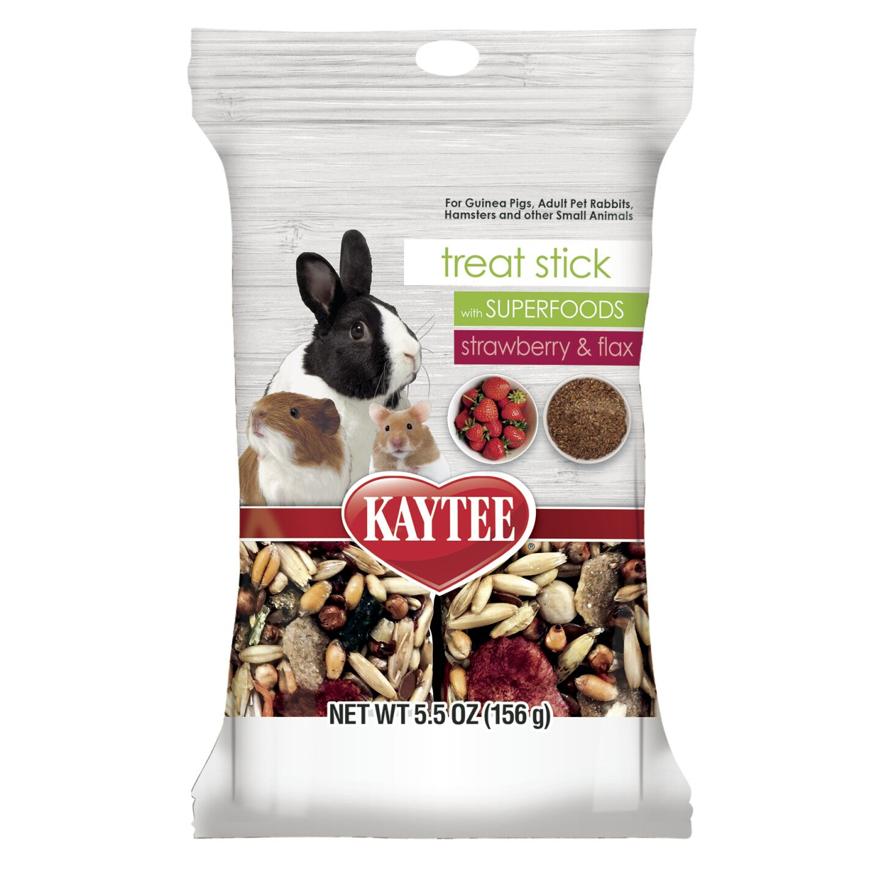 Each stick provides pets with a source of vitamin C, antioxidants, fiber and omega 3.
---
Boutique
Teddy the Dog Apparel
face mask collection
Fun face masks with a super-soft outer polyester lining, inner cotton gauze lining and three filters.
---
Cat
DuckyWorld Products
Yeowww! Catnip Sun, Moon & Stars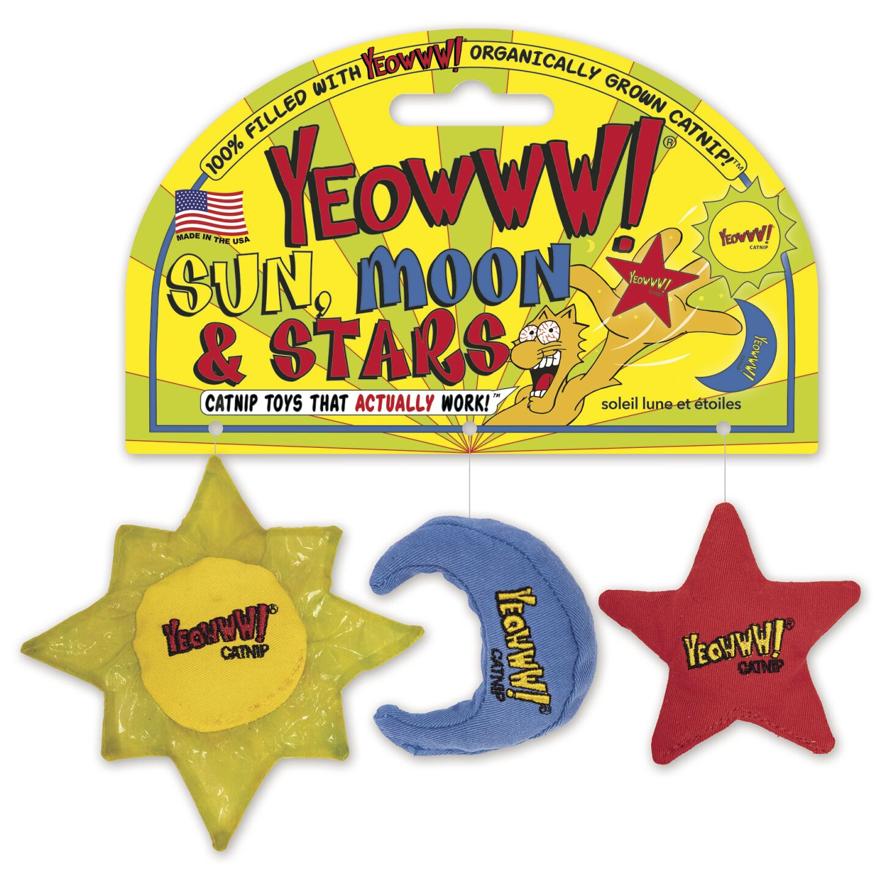 The set of catnip-filled toys features fun shapes and textures, including a crinkly solar corona.
---
WiseWhisker
Happystack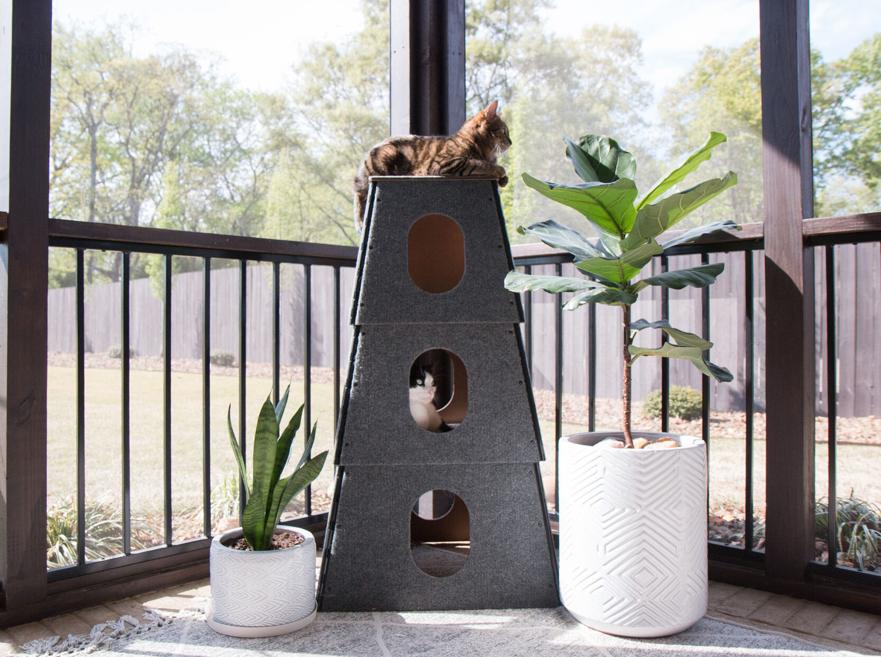 Modular, standalone cat furniture with a functional design that looks great with any home décor.
---
Ware Pet Products
Cat Patio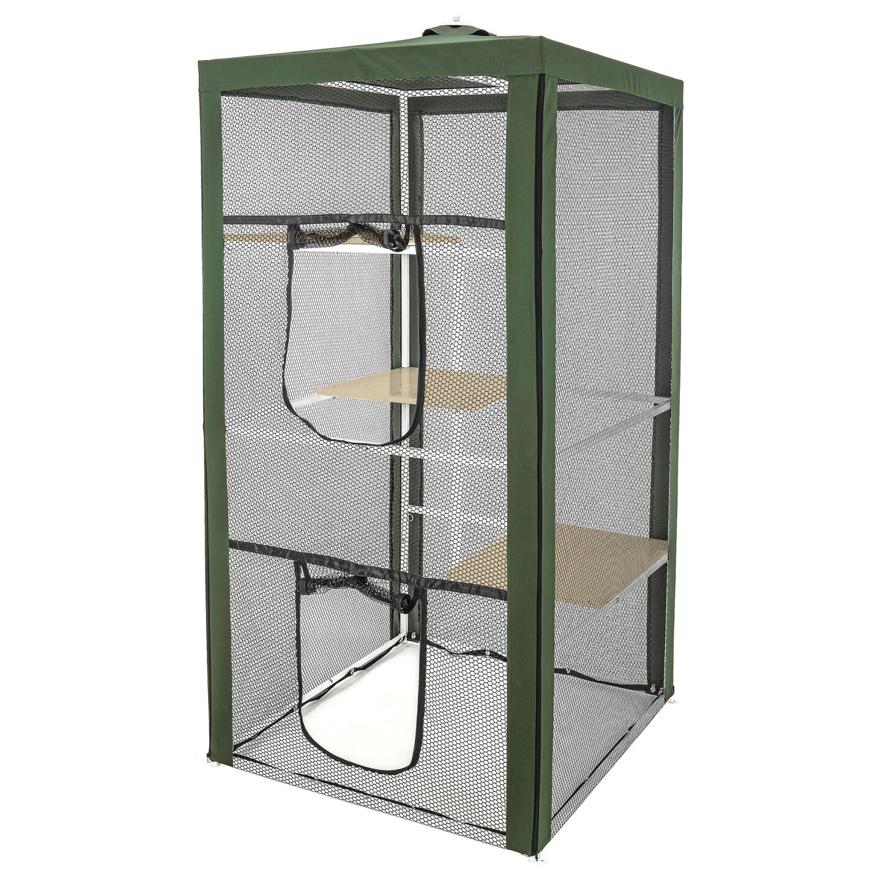 Provides outdoor enrichment for cats in the safety of a protected patio.
---
Stella & Chewy's
Raw Blend and Raw Coated Kibble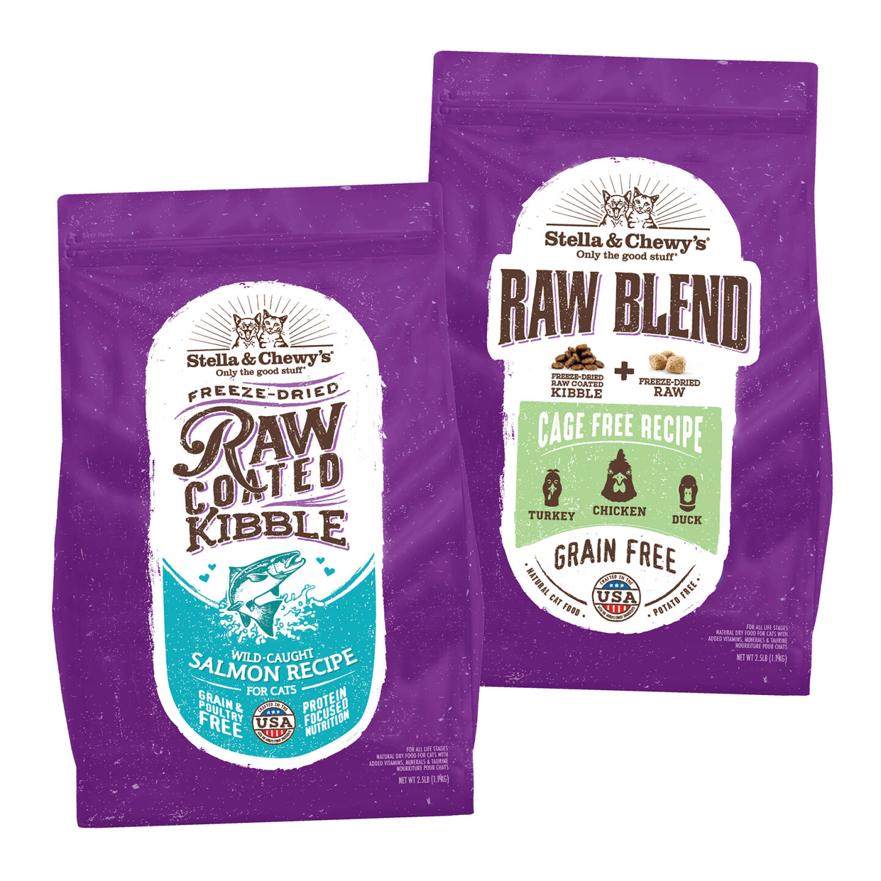 The kibble is high protein and grain free, with meat being the No. 1 ingredient and animal meal the second.
---
Boo Boo's Best
SuperFood Nuggets Treats for Cats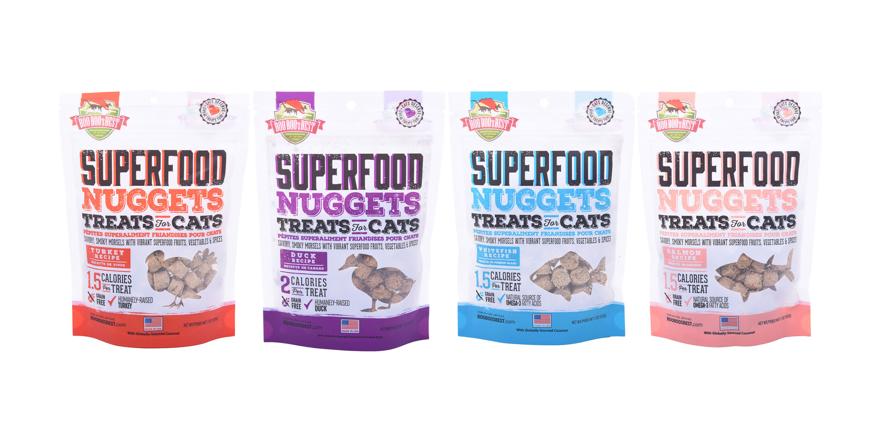 This low-calorie line includes four varieties: Duck, Turkey, Salmon and Whitefish.
---
Primetime Petz
Hauspanther Freeze-dried Raw Toppers Just for Cats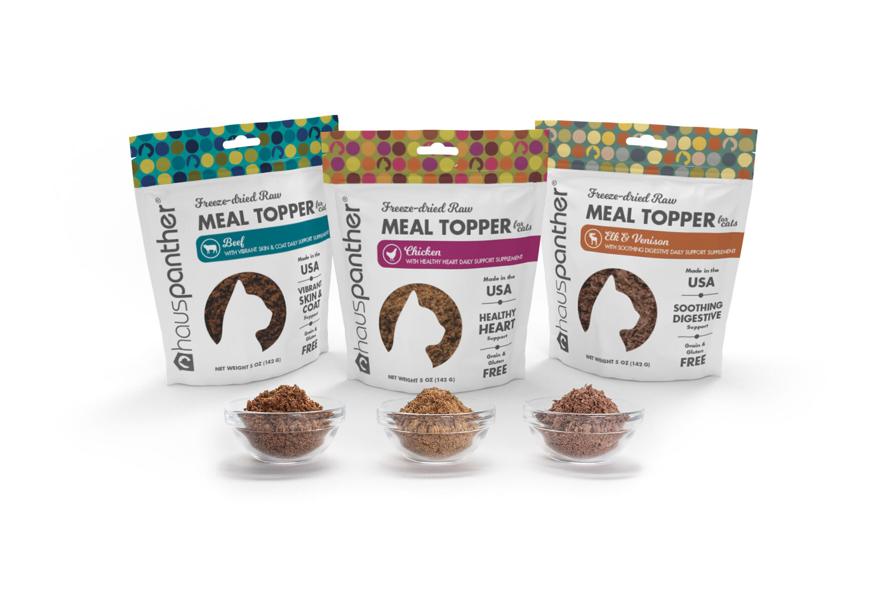 These freeze-dried toppers add variety to mealtime and are great for enticing picky eaters.
---
Innovative Pet Products
LickiMat Felix and LickiMat Casper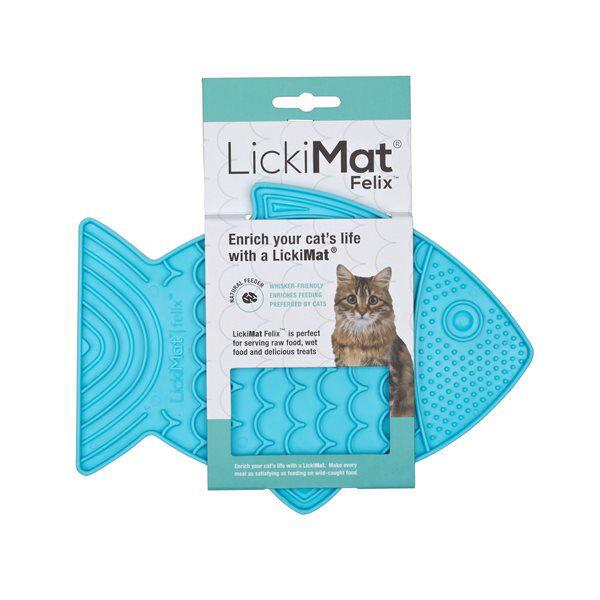 These mats mimic the bone structure of wild-caught prey. Owners simply press raw food, wet food or a fishy treat into the grooves.
---
Kent Pet Group
World's Best Cat Litter Multiple Cat Lotus Blossom Scented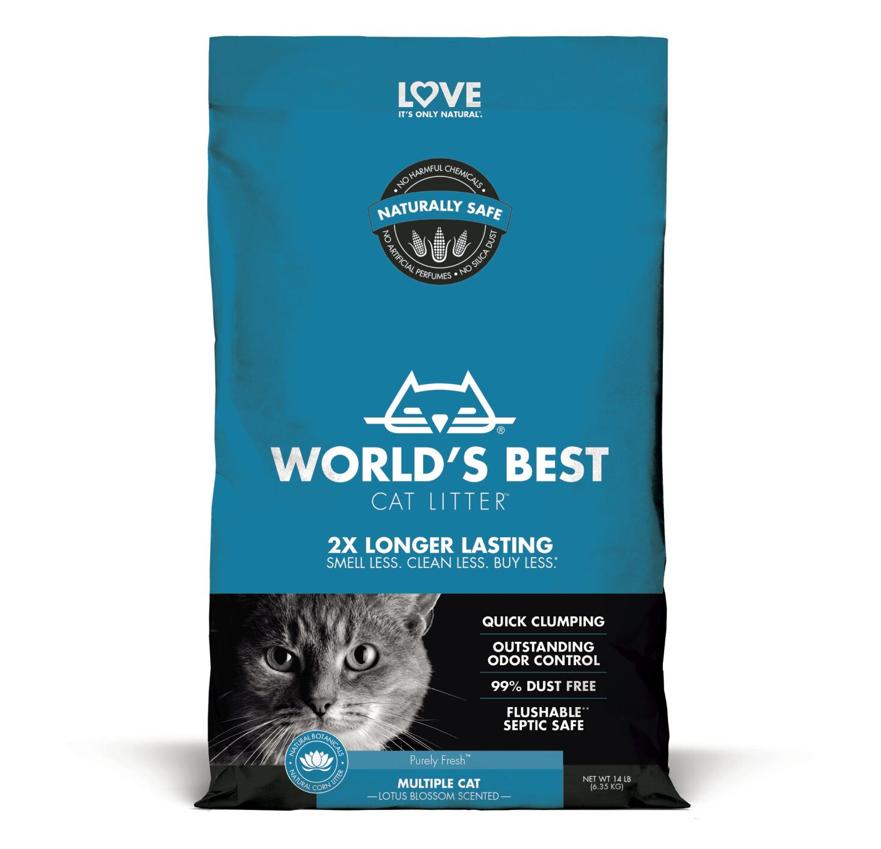 Pairs the long-lasting odor control and easy cleanup of the brand's multiple-cat formula with a light floral scent.
---
Dog
Fresh Pawz
Beluga 544 Dog Sneaker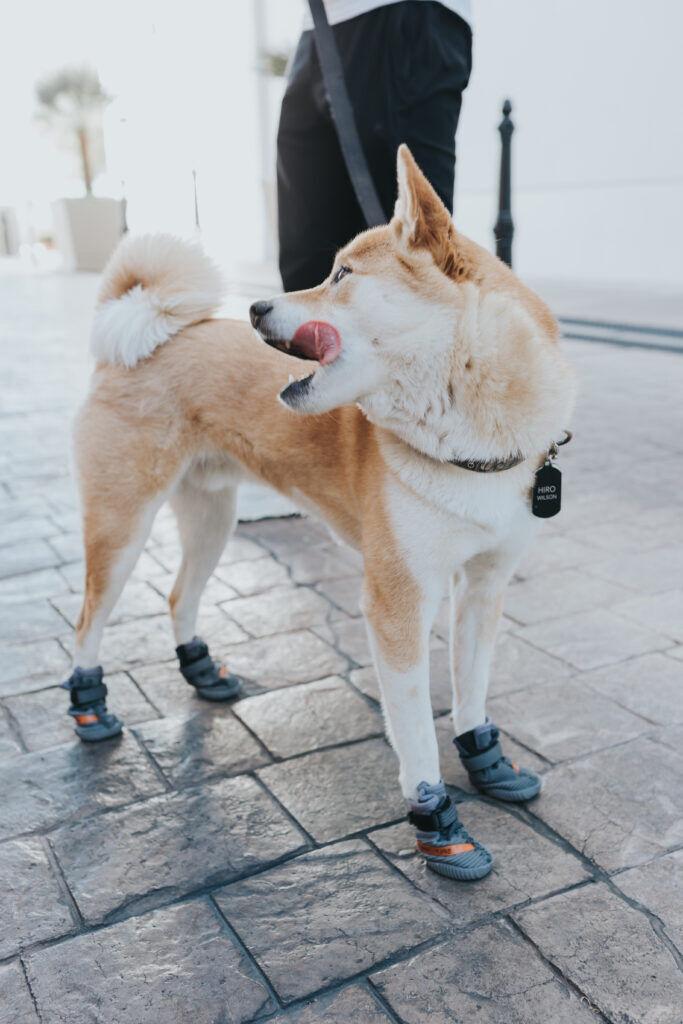 The sneaker combines rugged good looks with cool comfort to protect paws without sacrificing style.
---
Paikka International Oy
Paikka Visibility Raincoat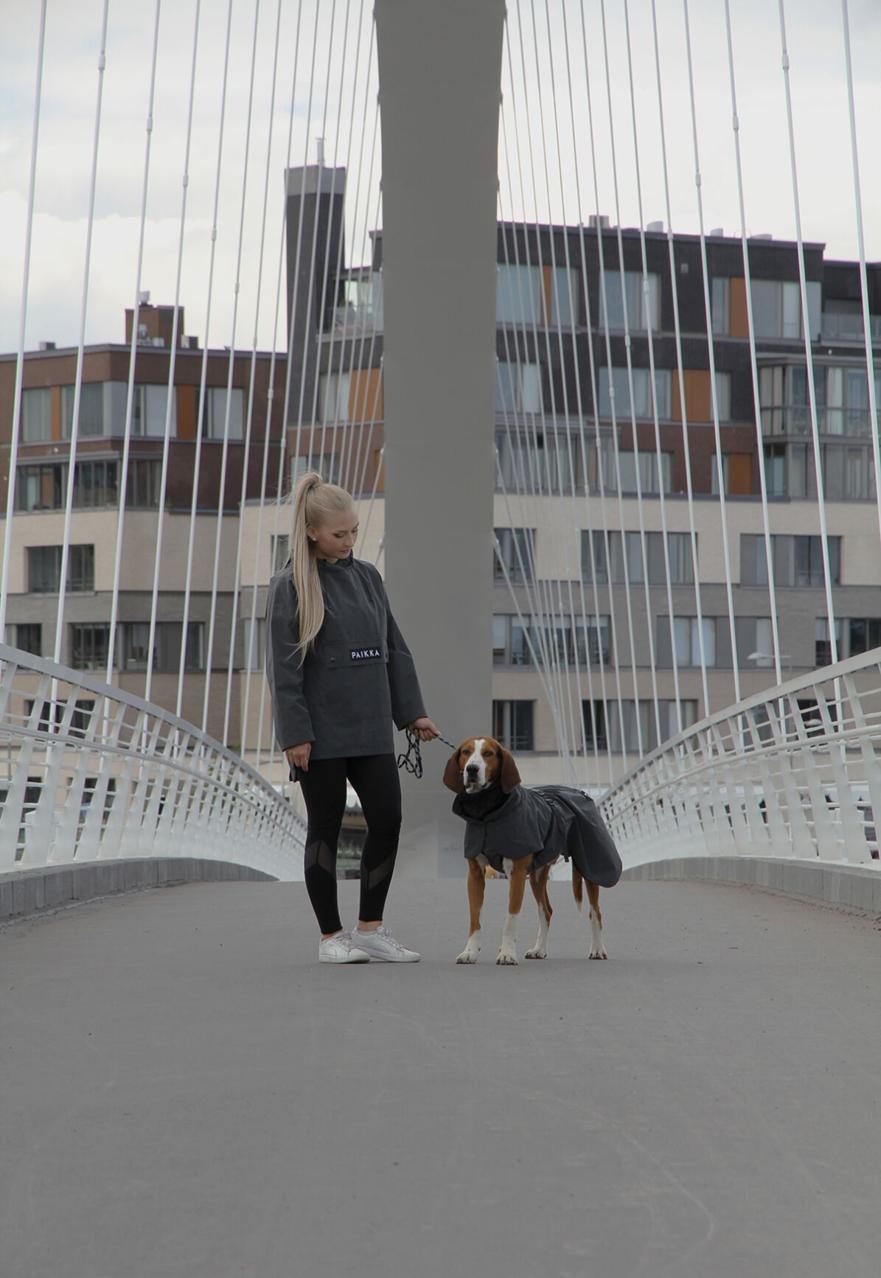 Made of special all-over-reflective fabric that looks dark but has a bright reflective effect when light hits the fabric.
---
Spunky Pup Dog Toys
Clean Earth line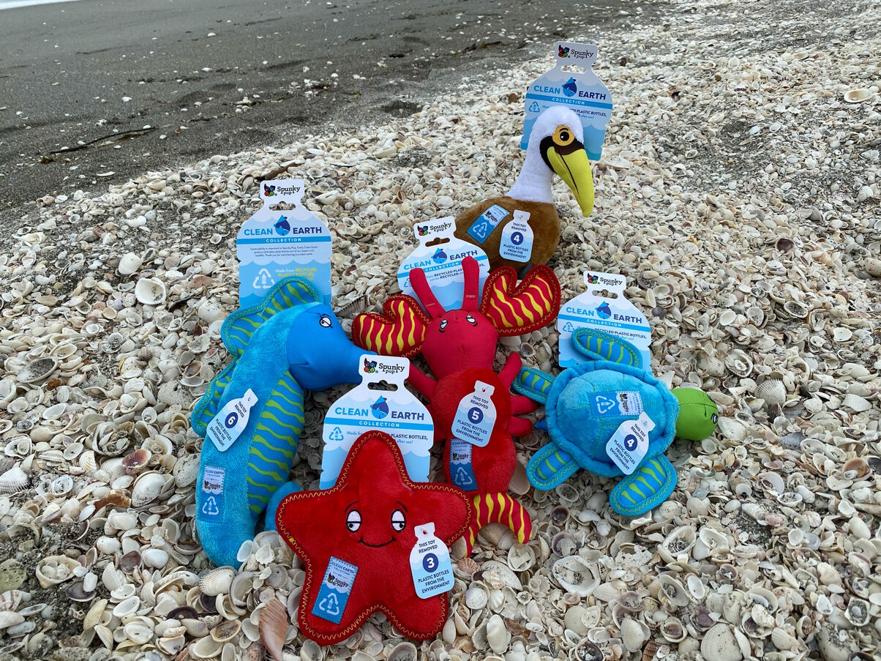 Made from 100 percent recycled plastic bottles taken from our oceans and the environment.
---
Ruff Dawg
Dawg-Buster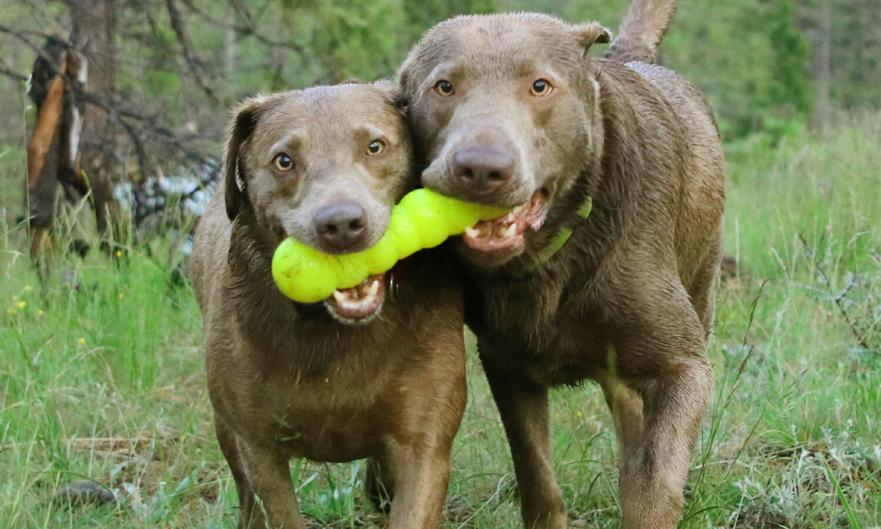 Designed to provide safe, fun and durable play—for even the largest and toughest toy-destroying dogs.
---
Ethical Products
Fun Food Chips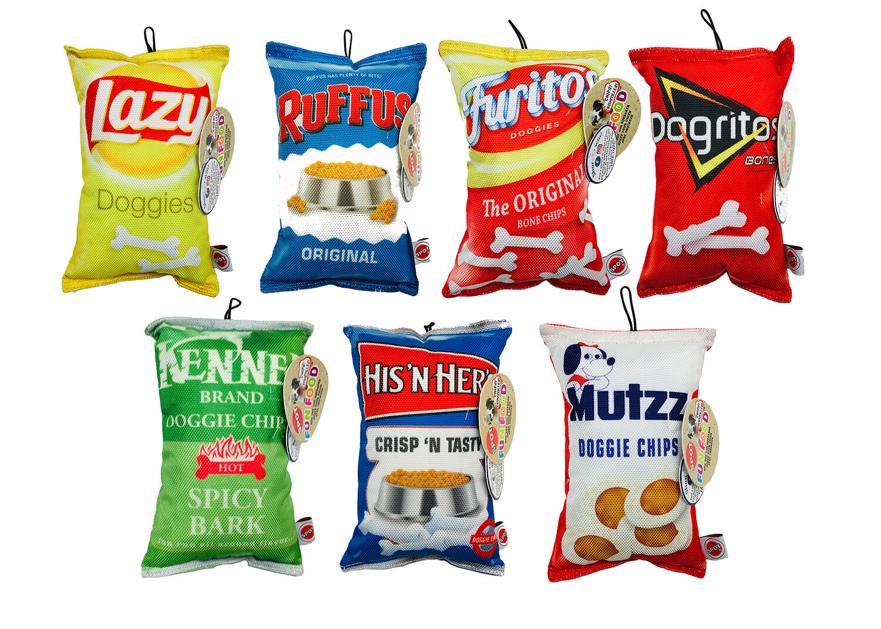 Realistic chip designs on durable fabric with crinkle paper and a squeaker inside.
---
Gott Pet Products
Charlee Bear Bearnola Bites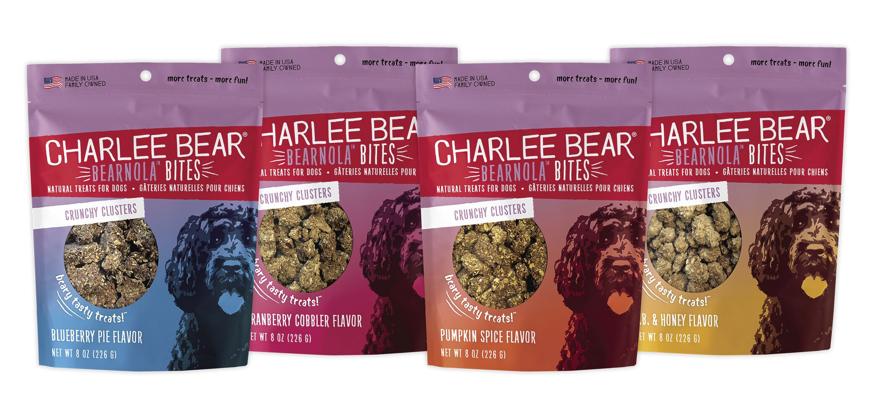 Crafted with wholesome ingredients that pet owners might find in their own kitchen, such as real oats, honey and vanilla.
---
Ruffwear
Front Range Harness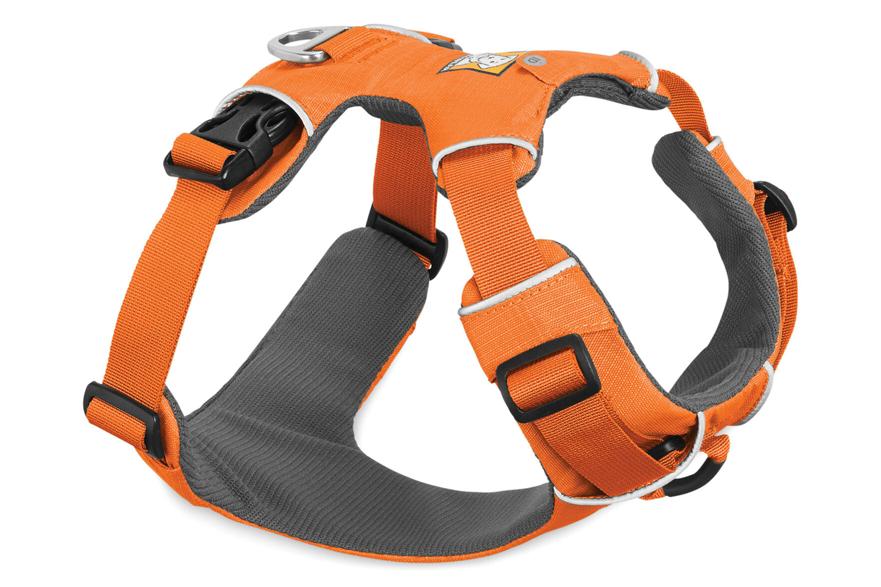 This padded everyday harness is easy to put on and features two leash attachment options.
---
Kradle
Calming CBD Toppers
These single-serve packs are a snap to use and come in a Chicken flavor that dogs love.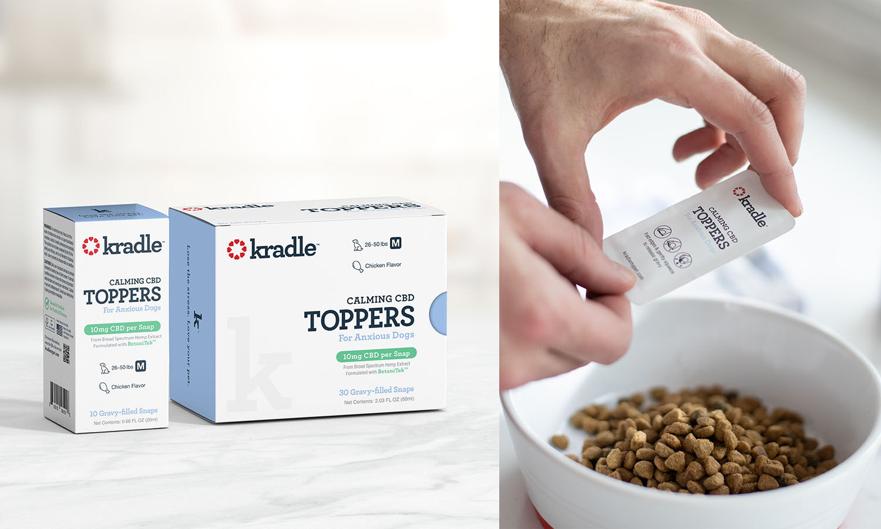 ---
Annamaet Petfoods
Annamaet Enhance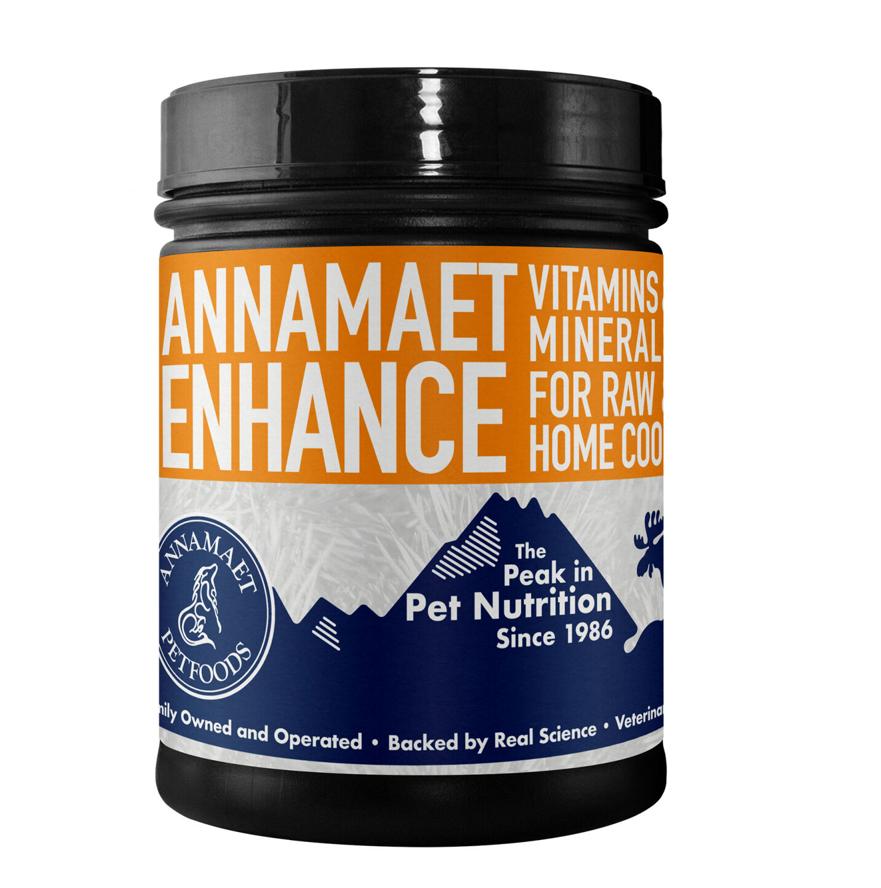 Designed with raw and home-prepared feeders in mind, it provides critical nutrients to dogs.
---
2 Hounds Design
Earthstyle Collection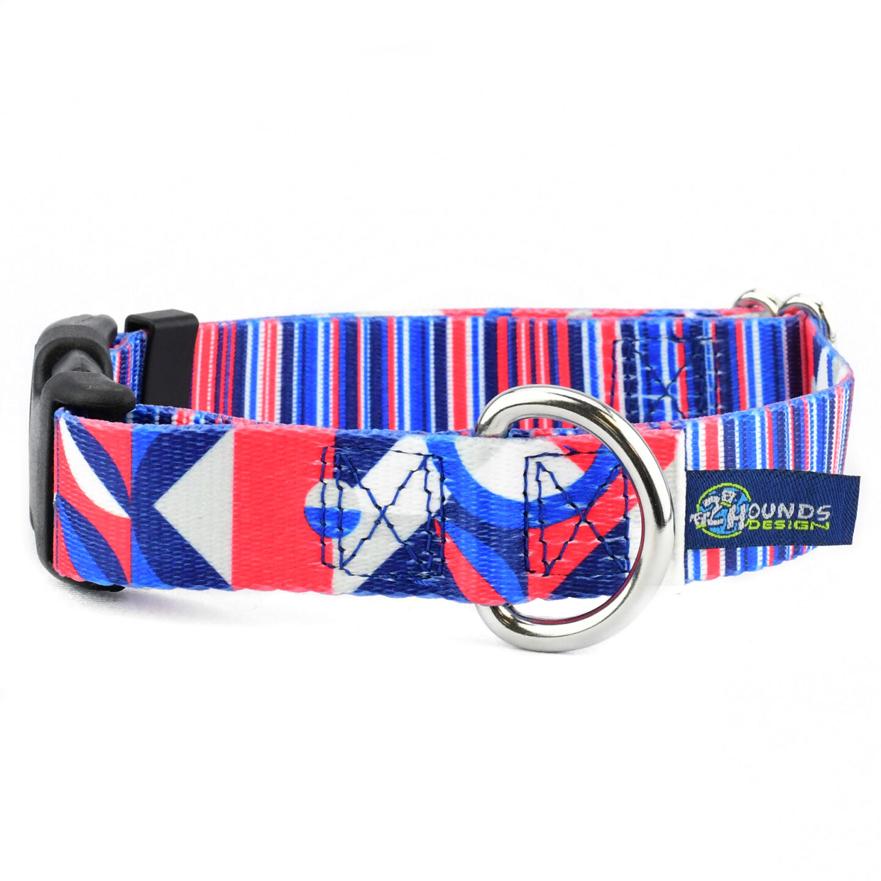 Combines colorful, upbeat designs with earth-friendly webbing made out of 100 percent recycled plastic bottles.
---
Gold Paw Series
Portland Pullover–Redux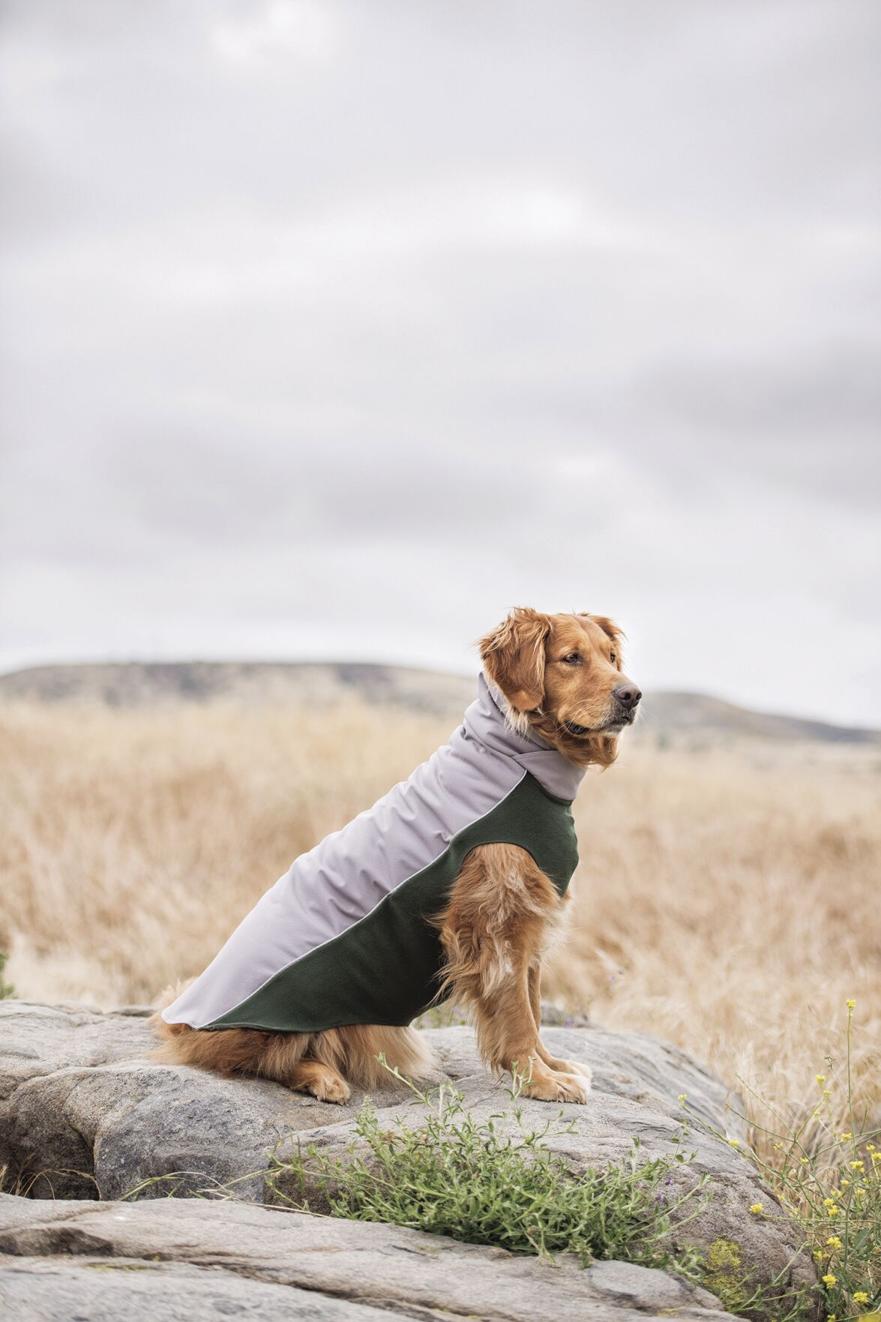 Features a high-tech, low-impact soft shell that is waterproof, windproof and nontoxic.
---
Emerald Pet Products
Pumpkin Harvest dog treats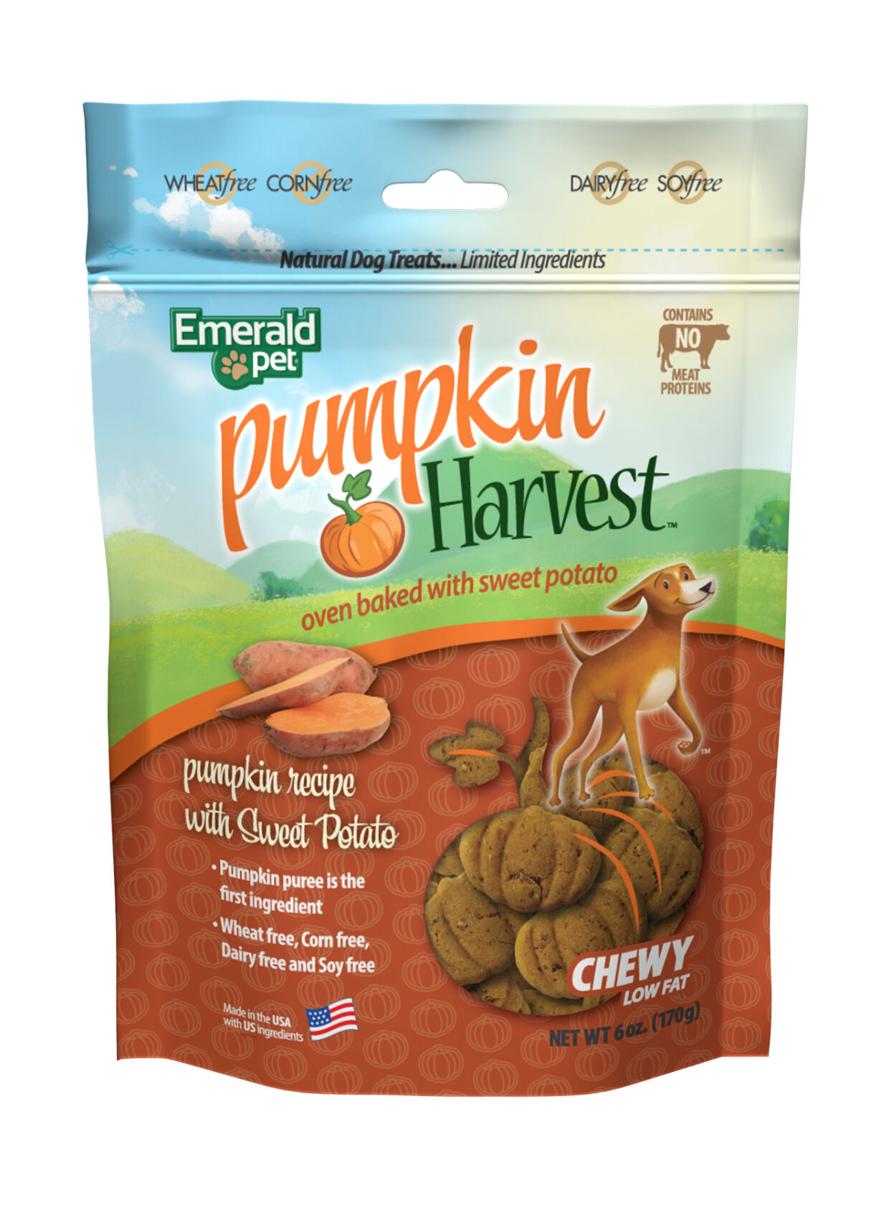 These oven-baked, low-fat chewy treats are made using pumpkin puree as the first ingredient.
---
Clear Conscience Pet
Bon A' La Goat SuperGravy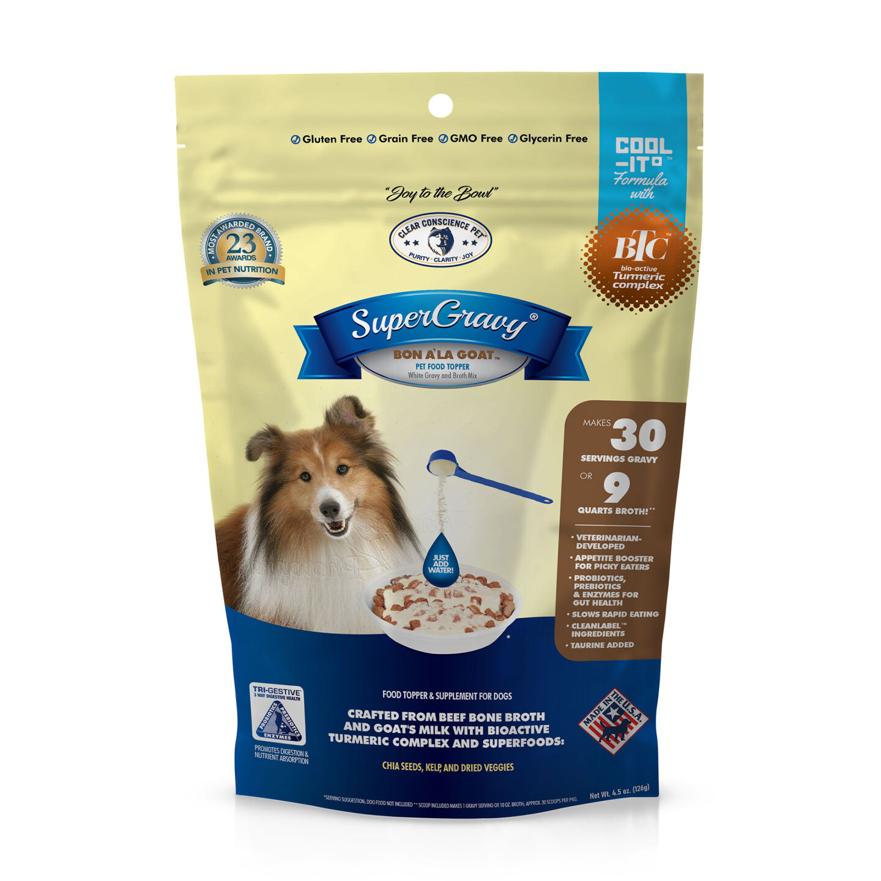 The blend consists of beef bone broth, goat's milk, Trigestive gut health supplements and the BTC Bio-Active Turmeric Complex.
---
Fluff & Tuff
Phoebe & Joey Kangaroo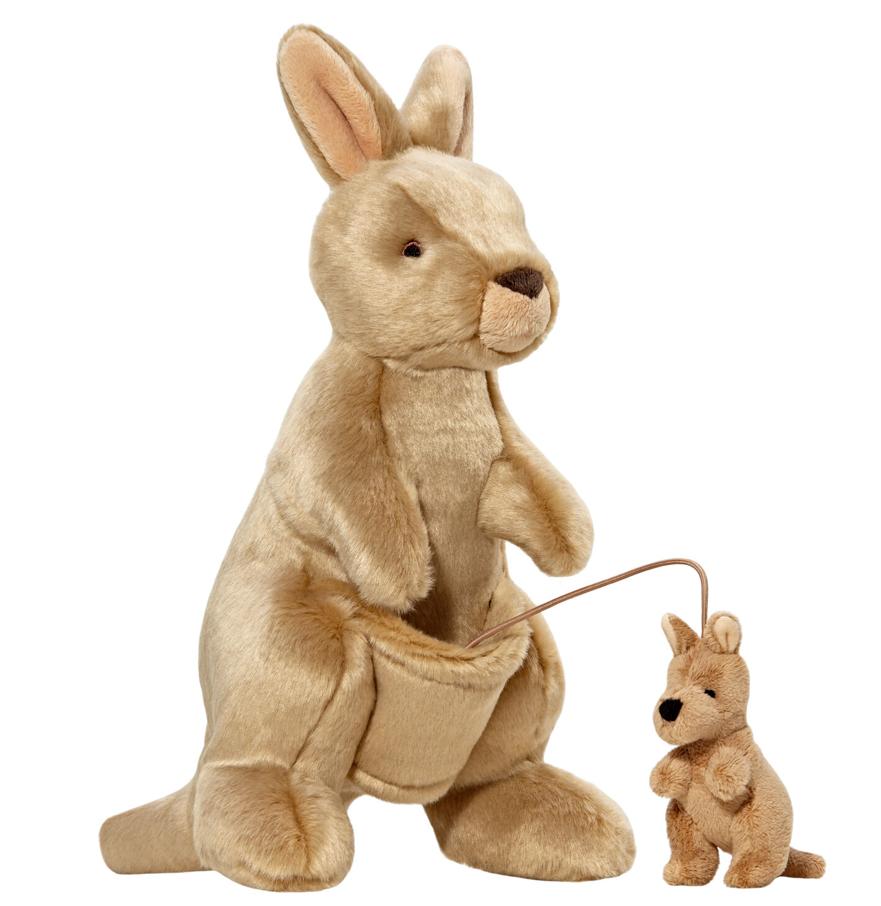 Joey sits in Pheobe's pouch and is connected by a removable string that doubles the fun.
---
MiracleCorp
Stewart Pro-Treat Bacon Pop-It Freeze-Dried Treats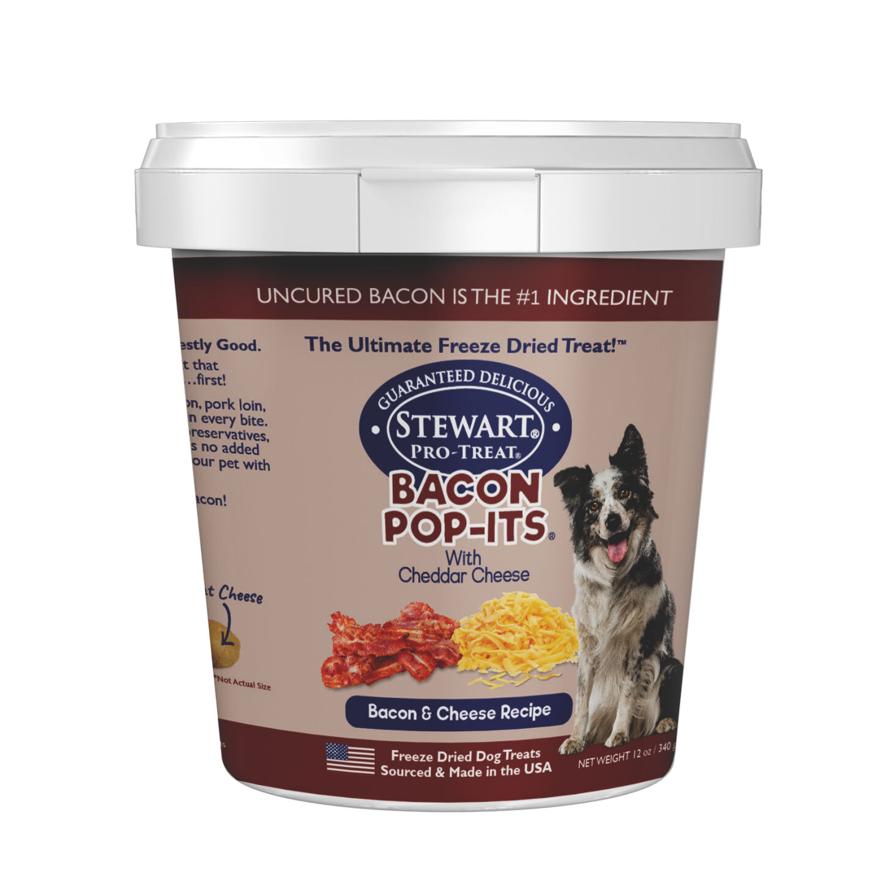 Made with real pork bacon, pork loin and reduced-fat cheddar cheese, these treats contain no artificial preservatives.
---
Pet Factory
CareChewz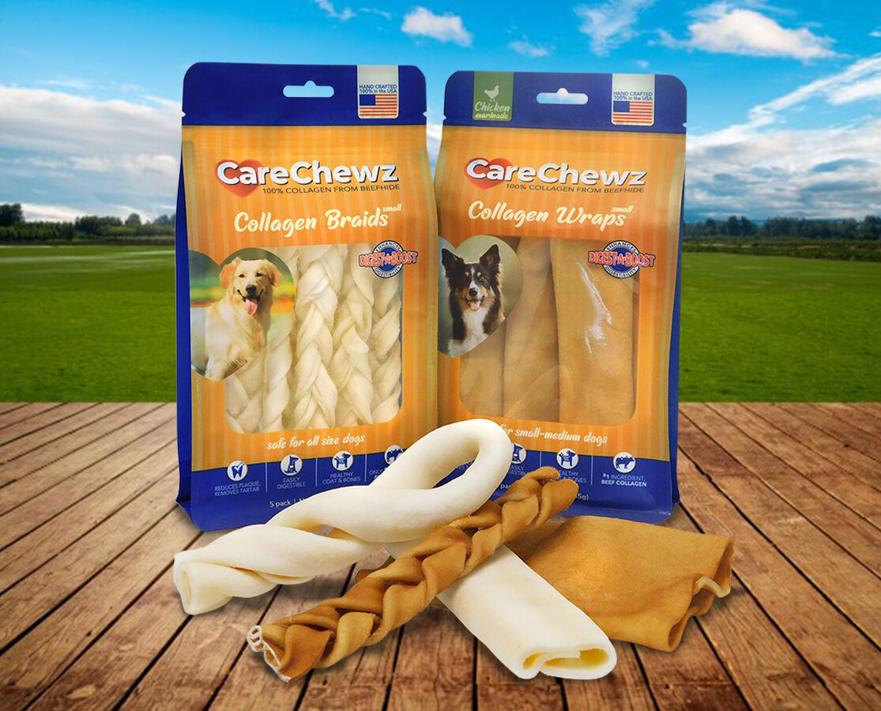 Long-lasting chew combines excellent dental care and the benefits of all-natural collagen from beefhide.
---
Petsport USA
Happy Birthday Collection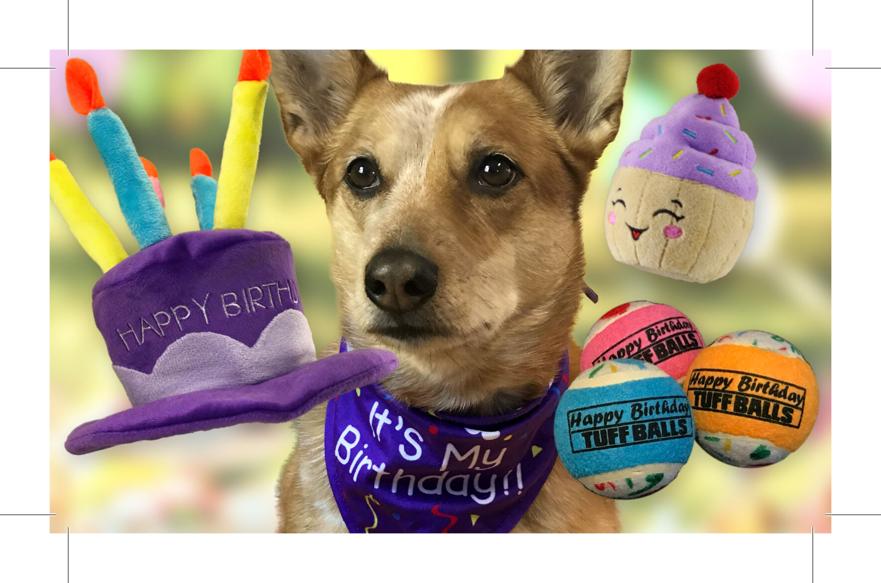 Includes a Happy Birthday Party Hat, Happy Birthday Bandana, Happy Birthday Tuff Balls three-pack and Happy Birthday Cupcake.
---
Nature's Logic
Distinction Grain-Free
Available in Red, Fowl and Land & Sea formulas, the diets are 100 percent natural with no synthetic vitamins or minerals.
---
Fromm Family Foods
Zealambder Recipe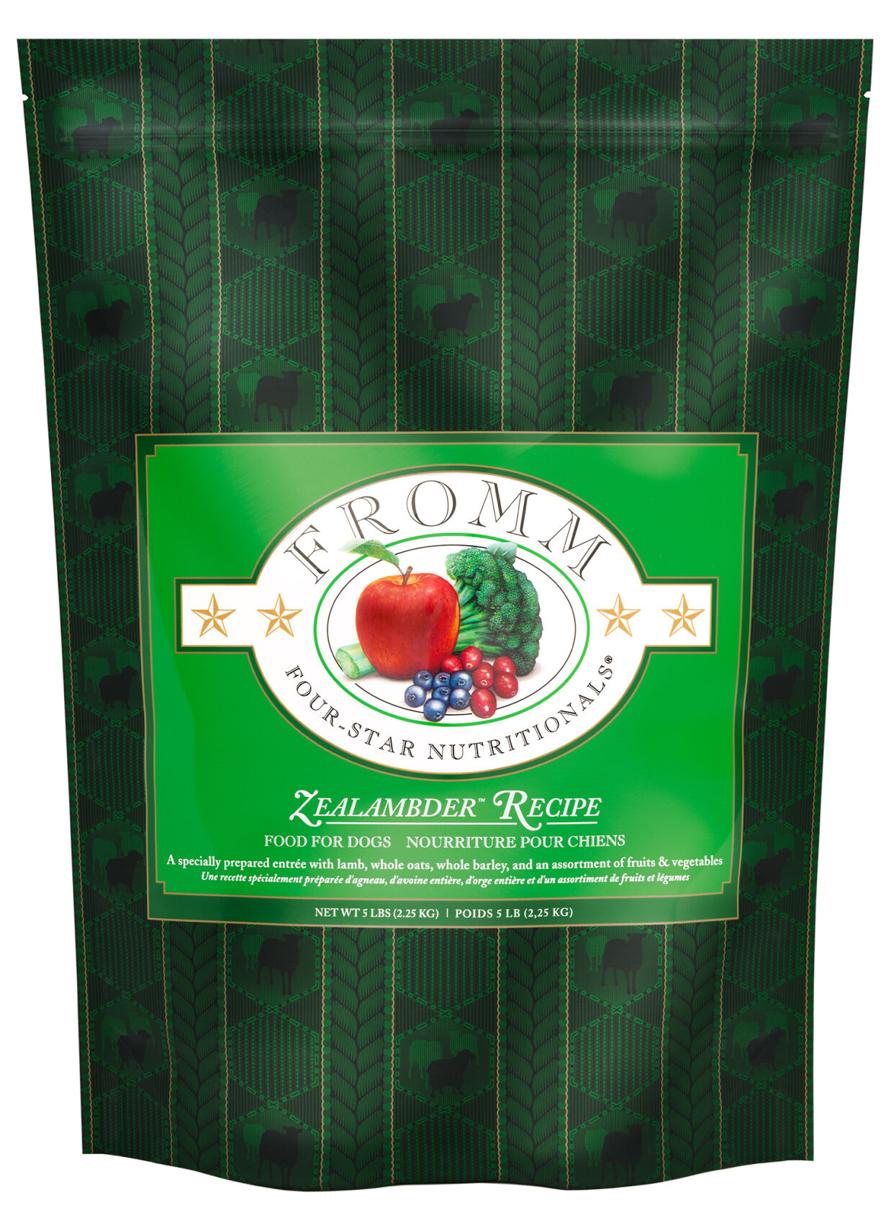 The entrée brings together the goodness of lamb, salmon, venison, wholesome grains, and select fruits and vegetables.
---
The Missing Link/W.F. Young
Collagen Care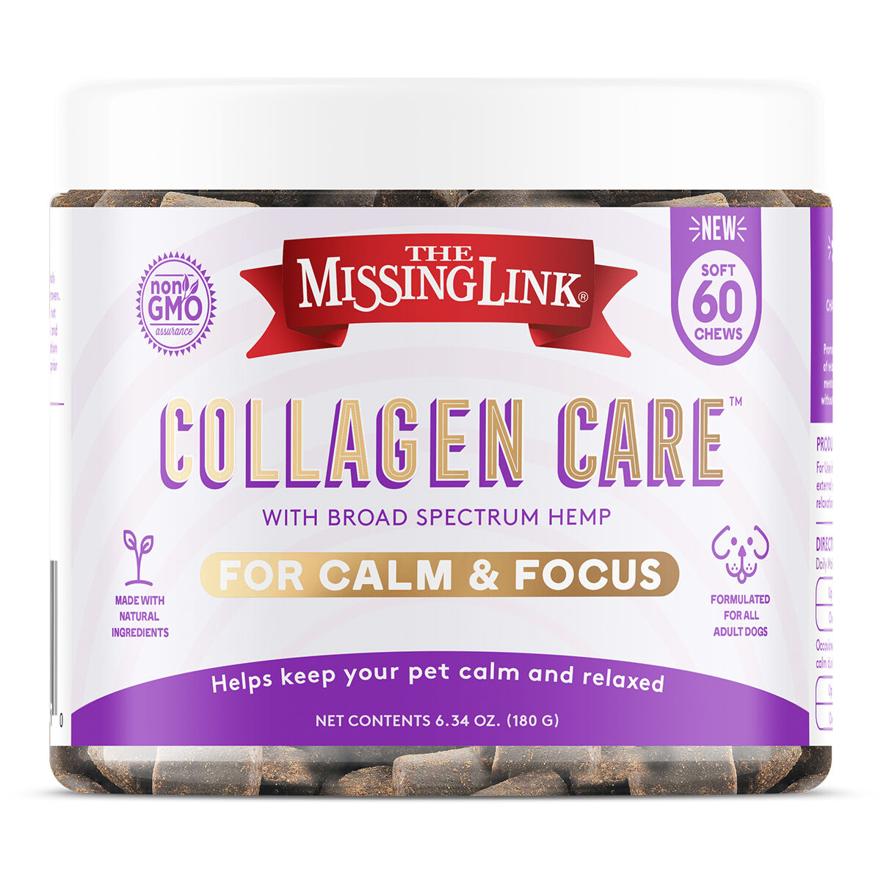 Available formulations providing three distinct benefits to dogs: Skin & Coat, Hips & Joints and Calm & Focus.
---
Plato Pet Treats
Lamb Thinkers and Lamb Mini Thinkers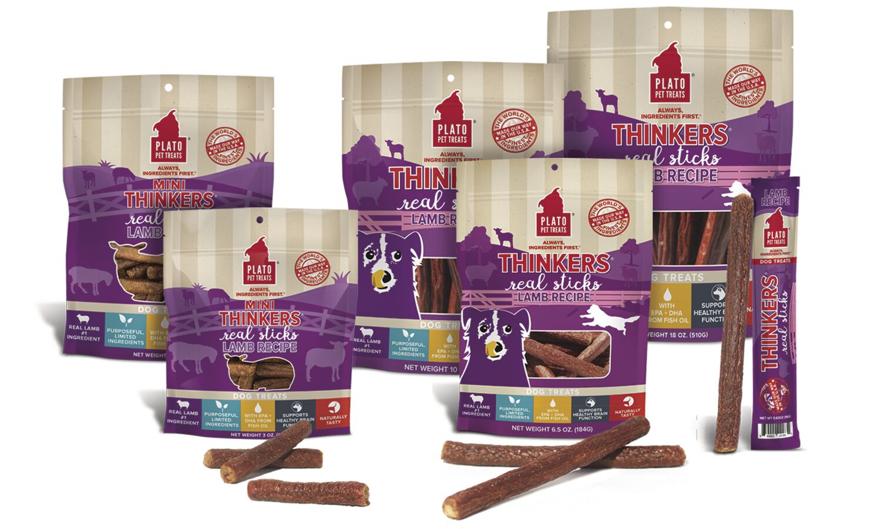 Made with real New Zealand lamb as the first ingredient and boosted with EPA and DHA from fish oil.
---
TFH Nylabone
Power Play Dog Football Gripz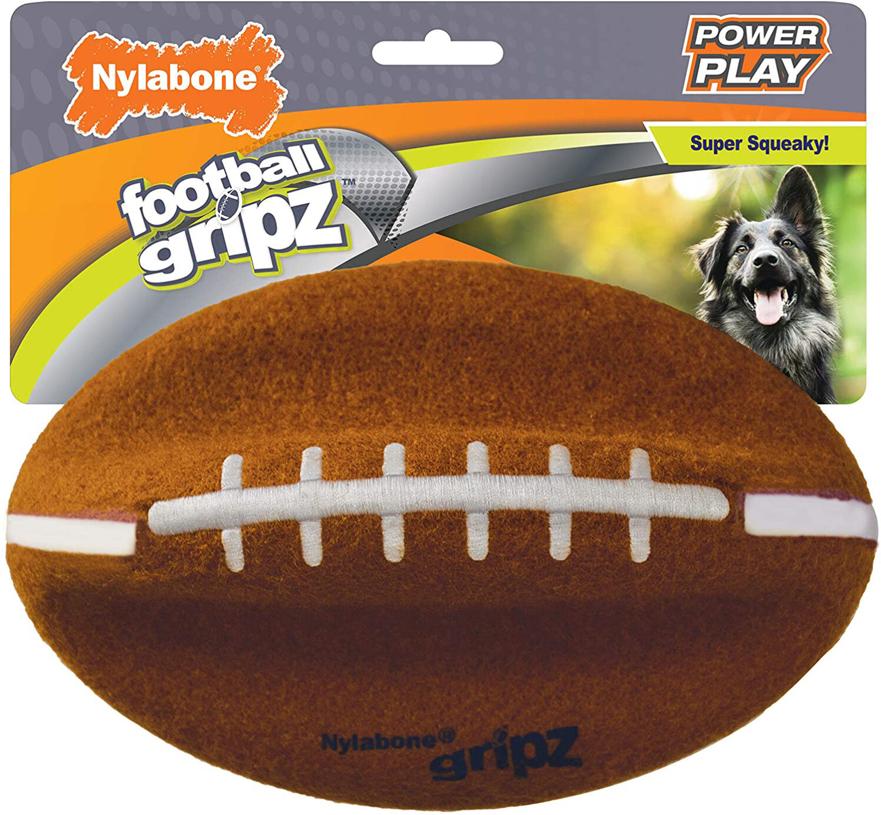 The indented shape makes it easy for owners and dogs to catch, pick up and carry the toy from any angle.
---
P.L.A.Y. (Pet Lifestyle And You)
Barking Brunch Plush Toy Collection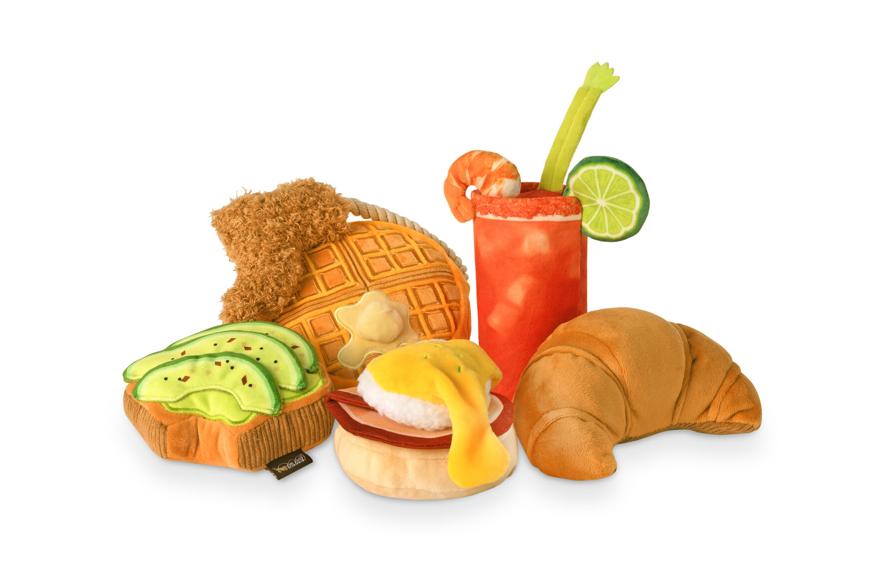 Packed with hidden features like the Buddy Mary's bungee shrimp and detachable egg in Benny's Benedict.
---
Warren London
Hydrating Butter Balm for Nose and Paws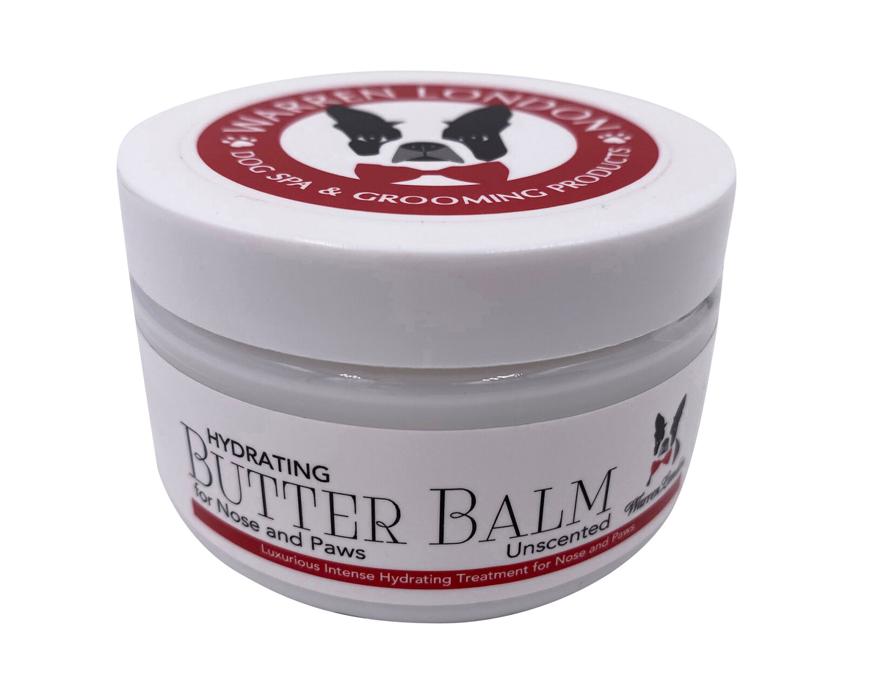 Provides soothing hydration to dog noses and paws and has a creamy lotion consistency.
---
Dog & Cat
Angel Pet Supplies
6-ft.-by-3/8 -in. Braided Leather Leash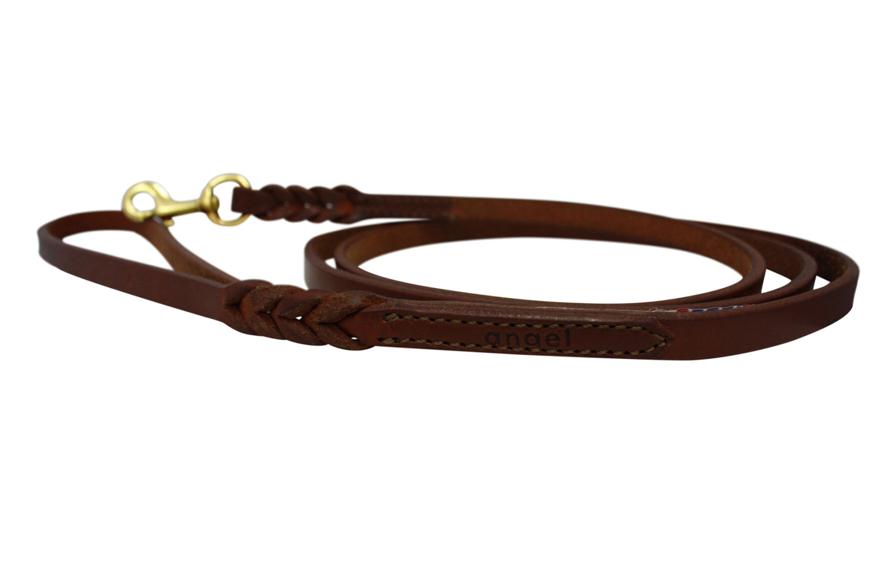 The newest size in the braided leash is suited for breeds and animals that require minimal weight yet long-lasting durability.
---
Hofseth BioCare
Brilliant Salmon Oil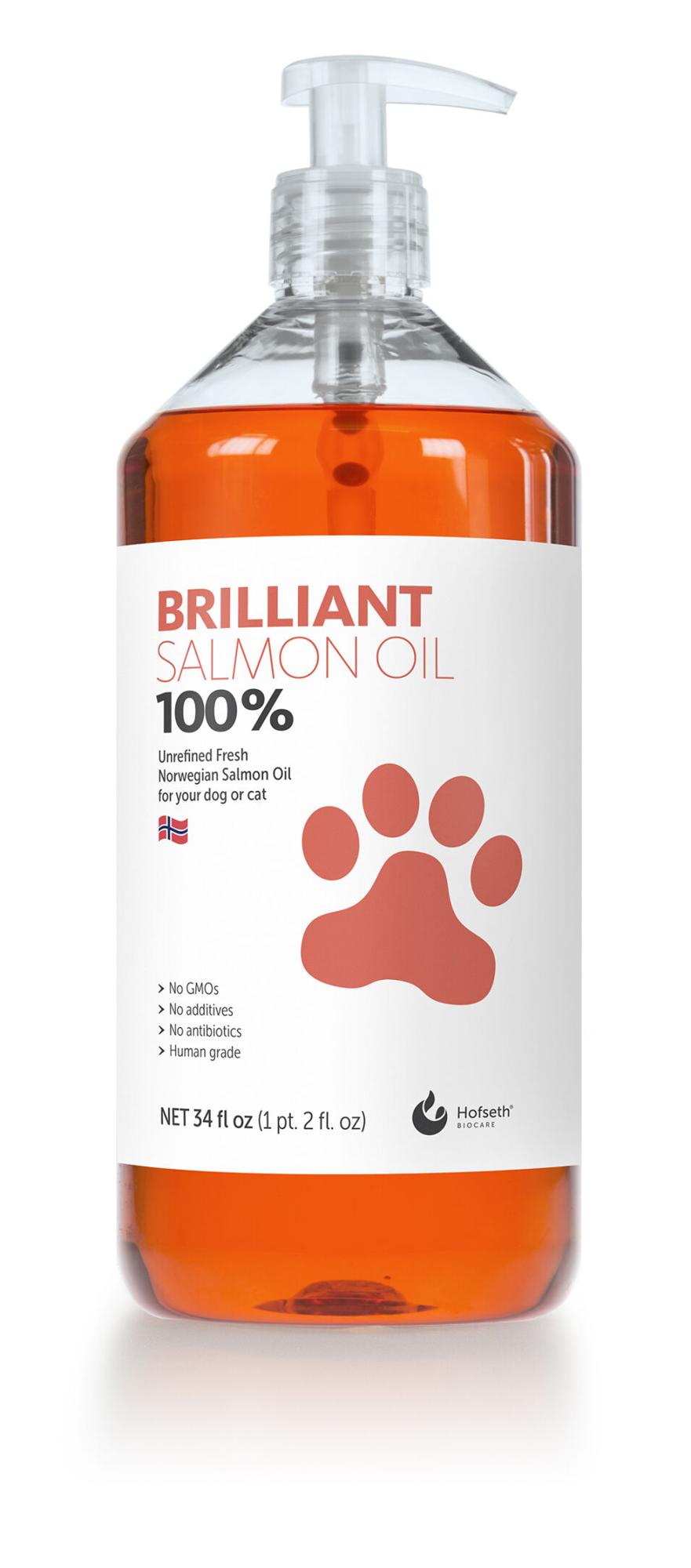 A pure, unrefined and gently liberated product derived from fresh Norwegian Atlantic salmon.
---
Jax & Cali
25-Pack Paw and Body Wipes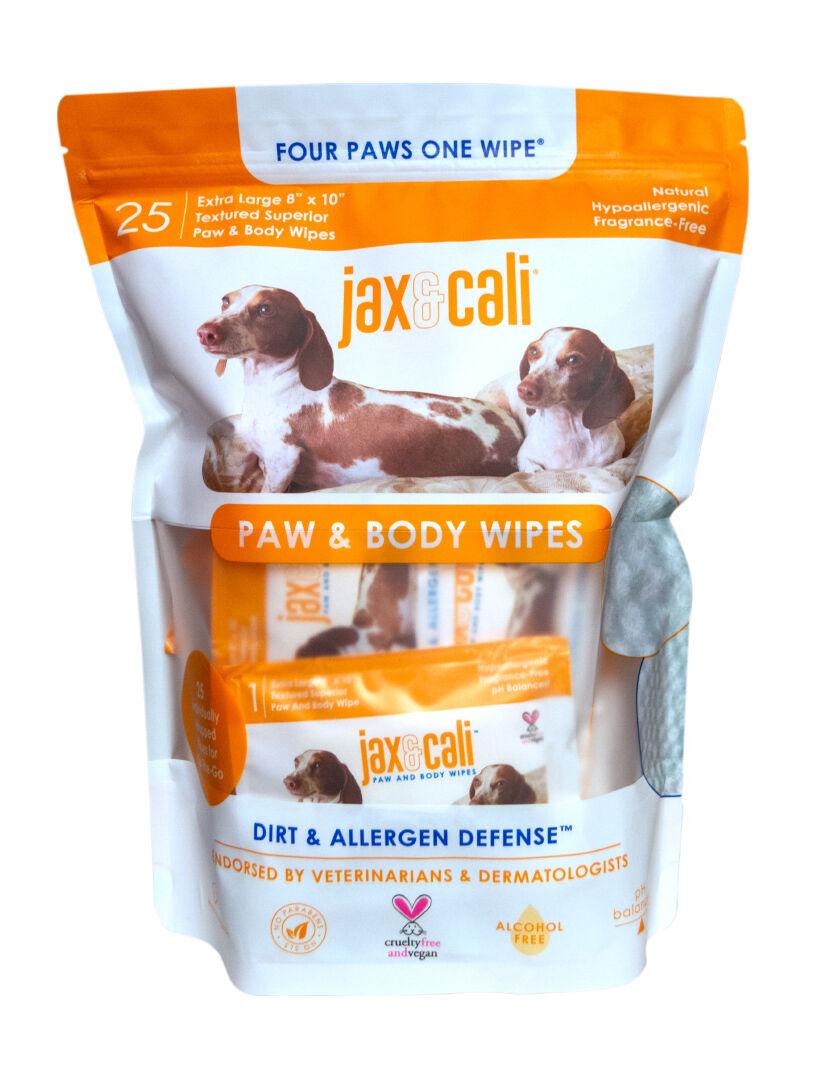 These pH-balanced, fragrance-free wipes cleanse, nourish and protect using vitamins B3 and E.
---
Now Pets
Cardiovascular Support Powder for Dogs and Cats
Designed to support normal circulation and cardiovascular function, the powder easily mixes into most pet foods.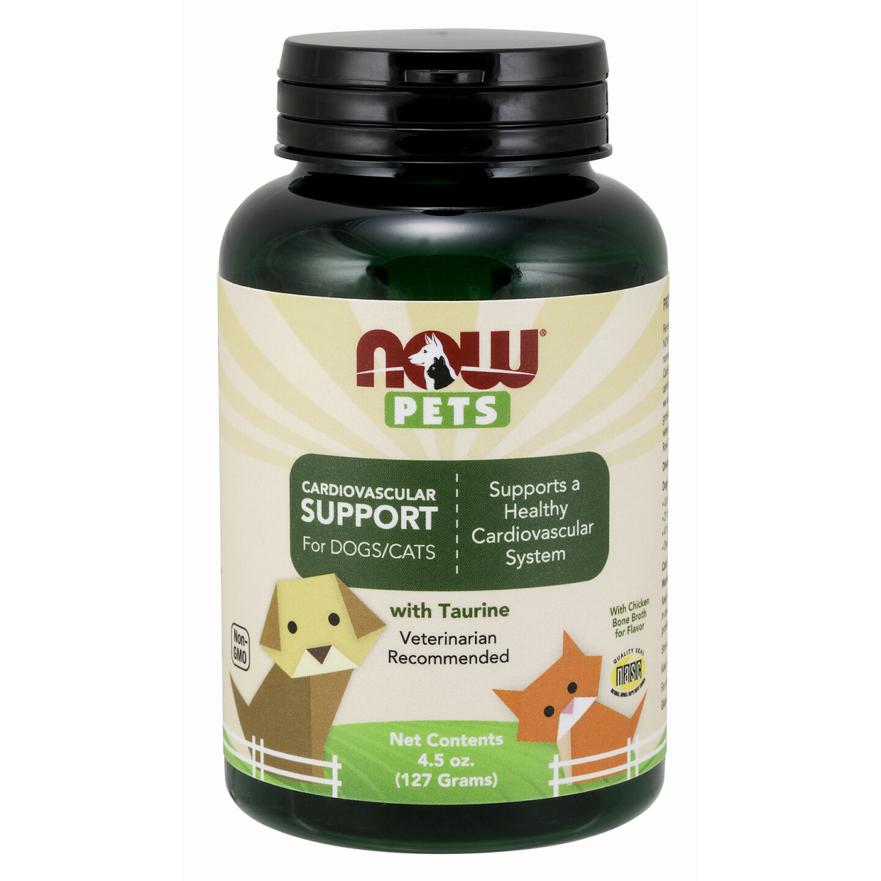 ---
The Green Pet Shop
CBD Pet Care Transdermal Pen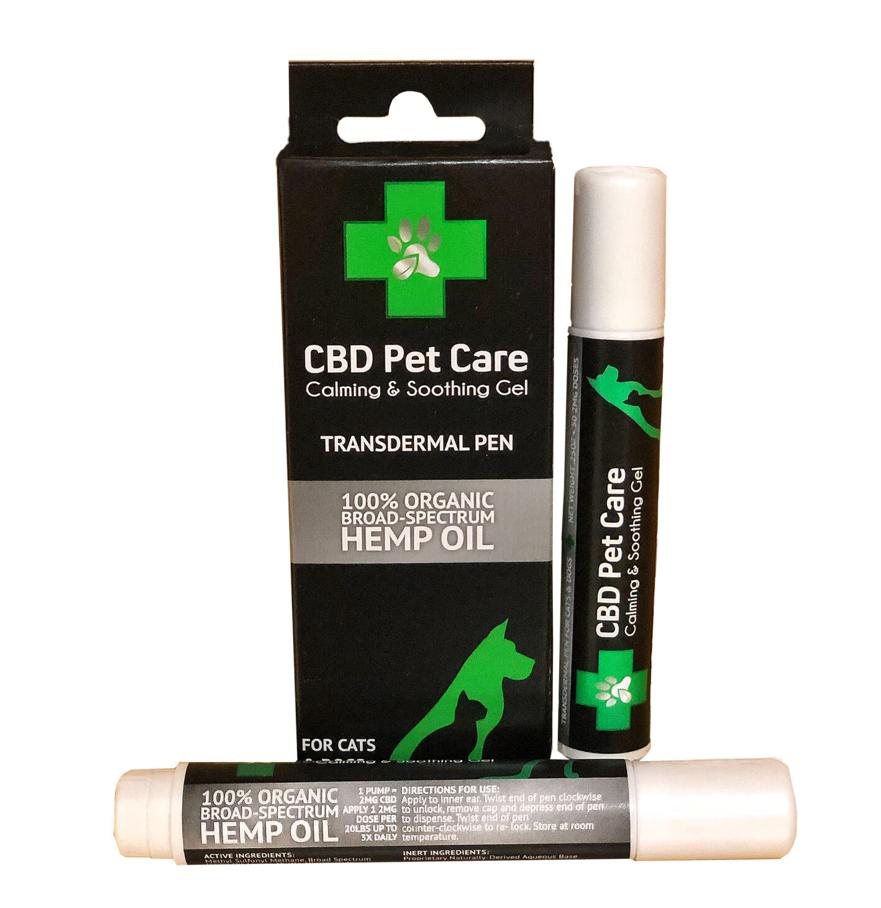 A combination of all-natural, sustainably sourced essential oils, broad-spectrum hemp with naturally occurring CBD and a proprietary transdermal gel base.
---
Evanger's Food for Dogs & Cats
Hi-Bio Superfood for Dogs & Cats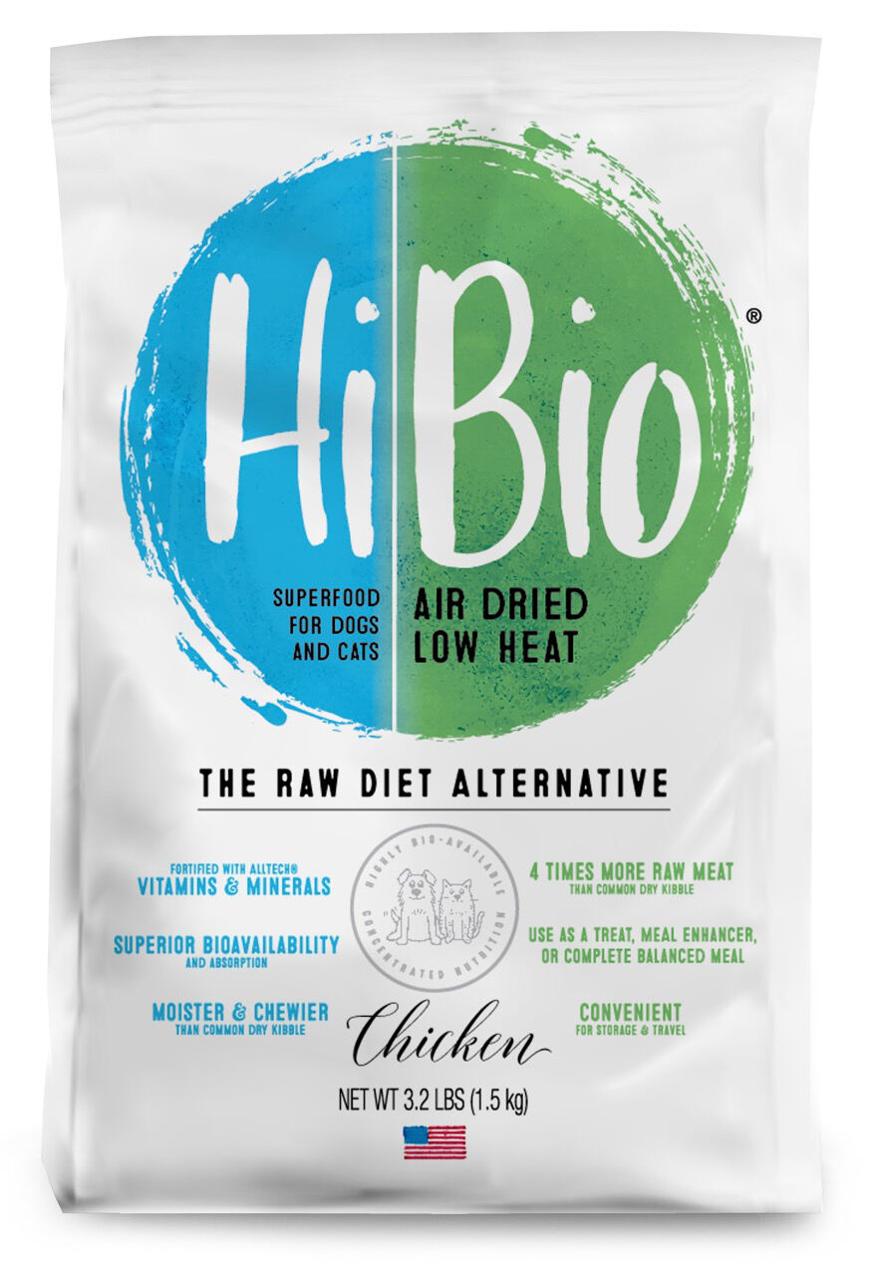 A raw diet alternative, it can be used as a treat, meal enhancer or complete balanced meal.