Following a rocky year for retail, pet product manufacturers and retailers are looking forward to a strong fourth quarter.
Distributor Pet Palette projects sales to be slightly down from 2019 but remains excited about its fall, winter and holiday assortment, said Mike Dagne, president of the Sykesville, Md.-based company.
"We hope our customers can work through the pandemic and finish the year on a positive note," he said. "We have a much greater concern for the long-term welfare of our retail partners than we do for short-term sales decreases."
Pet Palette's One Stop Holiday Shop is led by Huxley & Kent and includes Halloween-, Thanksgiving-, Christmas- and Hanukkah-themed items such as toys, apparel, treats, ornaments and stockings.
"I'm not aware of any other distributor that has as broad of a selection for holiday as Pet Palette," Dagne said. "That's why we call ourselves the 'One Stop Holiday Shop'—and our customers agree."
Dagne recommends retailers move quickly to place their seasonal orders. Pet Palette starts shipping these items in late September, with many products selling out by mid-October.
Katie Ast, co-owner of Just Dog People, a pet supply store in Garner, N.C., also recommends that retailers don't wait too late.
"Order early because everyone runs out," Ast said. "There is little restocking, so help the distributors plan what they need by ordering early."
Animal Connection, a pet supply store in Charlottesville, Va., is playing seasonal ordering safe this year.
"Because we don't know what our customers' budgets will be like following COVID-19 for holiday spending, we are going to do extra-careful buying," said owner and buyer Pattie Zeller. "We pre-ordered our toys and gifts via online 'trade shows' as early as March. We're going to bundle a lot of treats and chews with red ribbon—things that are not holiday sensitive in case people are not as motivated to buy."
Retailers should also keep gifts for pet lovers in mind when stocking up, Zeller noted. Ast said pet-themed gifts such as Up Country and Lupine key chains or magnets, stickers and notepads from Primitives by Kathy make great stocking stuffers for pet owners.
K9 Granola Factory, a manufacturer in Abbottstown, Pa., makes prepackaged gift boxes and gifts for humans such as T-shirts and coffee mugs. This year, the company will be offering coffee mugs filled with mini holiday treats for pets.
"Holiday and gift-giving are synonymous," owner Janie Smyser said. "It is important for stores to have impulse purchases available to their customers. Whether it is a gift for under the tree or a last-minute hostess gift for a friend, having items prepackaged and ready to give makes that sale a no-brainer."
As the temperatures drop, retailers in cooler regions are also making room for fall and winter pet apparel.
"This category has seen tremendous growth in recent years," said Rebecca Gadd, CEO of Gold Paw Series, a maker of dog apparel in Minneapolis. "Pet parents are starting to understand that there is more to dog apparel than just making a fashion statement. Apparel can be quite essential, depending on certain climates and weather conditions where pet parents live."
Other factors to keep in mind while helping customers shop apparel include the dog's breed, lifestyle, age and length of exposure to the elements, said Alice Nichols, president of Up Country, a manufacturer of pet accessories in East Providence, R.I.
"As a general guideline, the thicker the dog's natural coat, the less protection he will need," she said. "Older, less-active dogs and very small dogs all tend to require additional protection during the cold winter months."
Marketing
Retailers Make the Season Merry
Holiday-themed events are a great way for pet specialty retailers to celebrate the season with customers, said Katie Ast, co-owner of Just Dog People, a pet supply store in Garner, N.C.
Just Dog People starts the celebrations in October with a Howloween Party featuring The Honest Kitchen's Pumpkin Spice Lattes, a costume contest, trick-or-treat bags and a Graveyard Dig. Staff hide treats such as bully sticks, chicken feet and other animal body parts in rubber mulch, and dogs are let loose to dig them up. If a dog pulls out a plastic bone, its owner wins a gift card.
Around Thanksgiving, Just Dog People makes things cozy by setting up a harvest-themed table and giving out samples of Weruva's Grandma's Chicken Soup from a slow cooker.
Animal Connection, a pet supply store in Charlottesville, Va., is decorated for Christmas by Nov. 1, said owner and buyer Pattie Zeller.
"We have a Holiday Preview the week before Thanksgiving and set up with a professional photographer, so people have time to get their holiday cards done," Zeller said. "We have VIP shopping that day and offer discounts on holiday merchandise and refreshments while they shop."
From Nov. 15 through Christmas, every Animal Connection customer gets a "bark bag" of treats and a "bounce back coupon" to encourage them to return to the store in January, which can traditionally be a slow time for retailers.
In the weeks leading up to Christmas, Just Dog People holds its 12 Days of Christmas—12 days of discounts, contests, specials and giveaways that change each year.
Both Just Dog People and Animal Connection go all out with their Christmas events.
Just Dog People hosts Eggnog and Cookies with Santa, where pets take pictures with Santa and enjoy The Honest Kitchen's eggnog as well as Cloud Star's gingerbread cookies.
"It's a free event, but people are free to donate to a rescue or dogs in a shelter," Ast said.
Animal Connection connects with its community through a Santa Fun Run, where it hosts a contest for the best-dressed holiday dogs, and Santa Barks Local.
"The red Santa Barks Local is our signature holiday look," Zeller said. "We give big red pins to all our customers and tell them to wear them everywhere, and if we see them wearing them in town, they get a gift card on the spot."
Animal Connection also hosts "What's Barking Local," a weekly Facebook Live show. The show has a special Christmas episode, where local rock band members come on to drink cocktails and sing Christmas carols, Zeller said.
On the Market
Gifts to Spread Good Cheer
There's no shortage of holiday and other winter-appropriate products for pet retailers to choose from this year, with manufacturers offering gift-worthy items for humans and pets alike, in addition to apparel to make the season warm and cozy for furry companions.
Gifts and Stocking Stuffers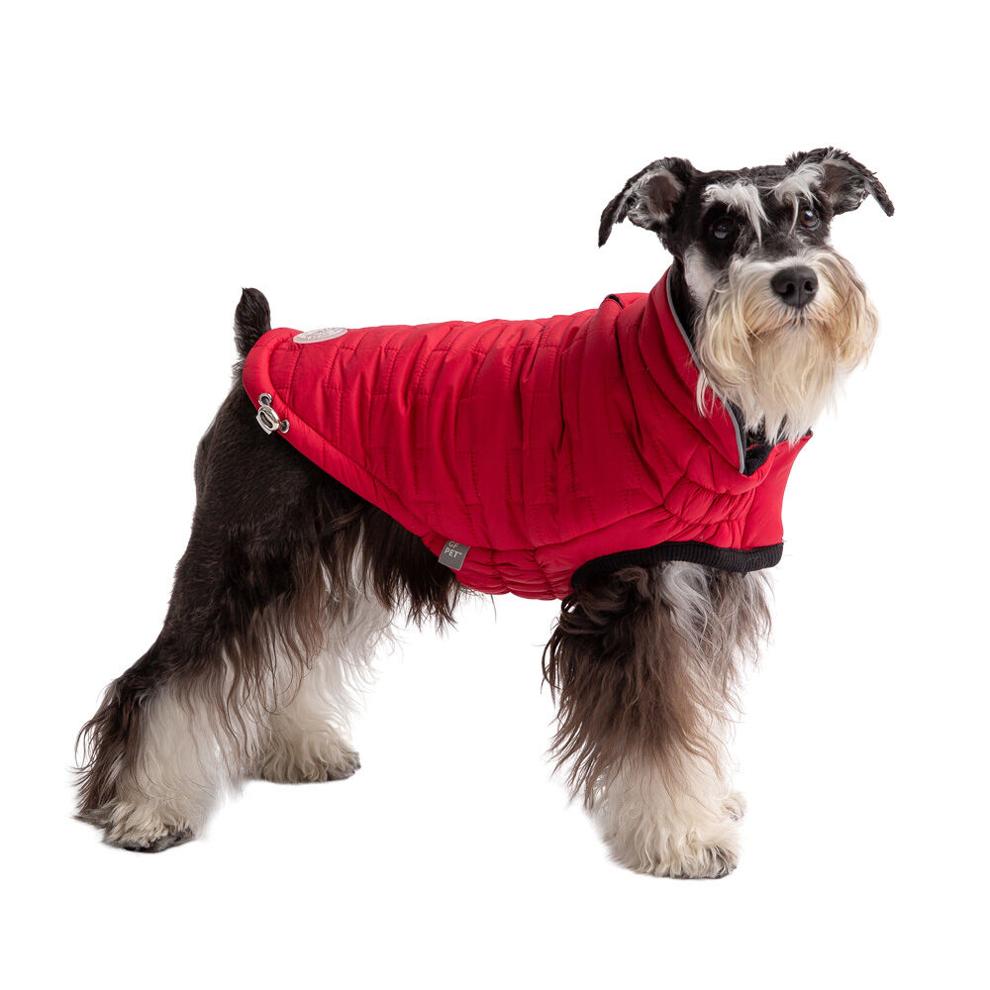 Pet Palette, a distributor in Sykesville, Md., is offering 298 Christmas and Hanukkah SKUs this year from 14 brands including Huxley & Kent, Charming Pet and ZippyPaws.
"Some personal favorites for holiday include the Merry and Bright collection and Buffalo Check collection from Huxley & Kent/Lulubelles, all Lulubelles' Bone Toys, new Burrow toys from ZippyPaws and the Polkadog treat selection," said Pet Palette president Mike Dagne.
Pet Palette stocking stuffers for cats include catnip toys from Huxley & Kent/Kittybelles and Pet Candy as well as Bowties and Pinwheels from Huxley & Kent, which all retail for $6.99 or less, Dagne said.
"For dogs, you name it," he said. "Most of our toys, accessories and treats make great stuffers. You can't go wrong."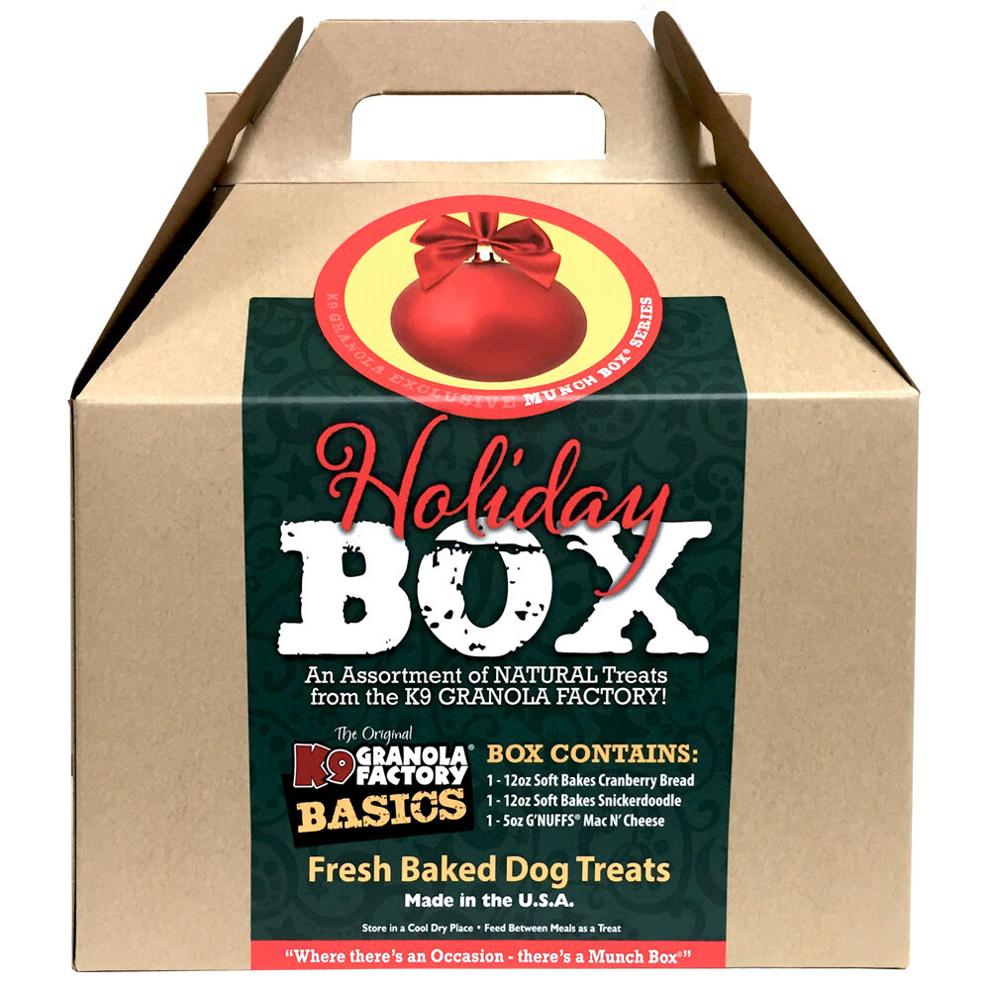 K9 Granola Factory, a manufacturer in Abbottstown, Pa., will be offering its Gingerbread Decorating Kit again this holiday season, as well as its Holiday Box filled with holiday Soft Bakes treats.
The company has expanded its Donut Shop to include mini donuts, donut holes, long johns and human apparel, with more flavors and products in the pipeline for the fall and winter.
"Our newly launched Donut Shop collection is easy and eye-catching for retailers to display," said owner Janie Smyser. "The Donut Shop will offer gourmet donuts in special holiday flavors as well as bakery items packaged for gifting. The apparel line will be expanded, and coffee mugs packaged with mini holiday treats will be ready to give."
Winter and Holiday Wear
The GF Pet brand, which is exclusively distributed in the U.S. by Pet Palette, is offering 26 pet jacket and sweater designs this year including puffer coats, parkas, hoodies, snowsuits and more that can be paired with the brand's Elastofit Boots.
"The entire GF Pet line of jackets and sweaters looks outstanding," Dagne said.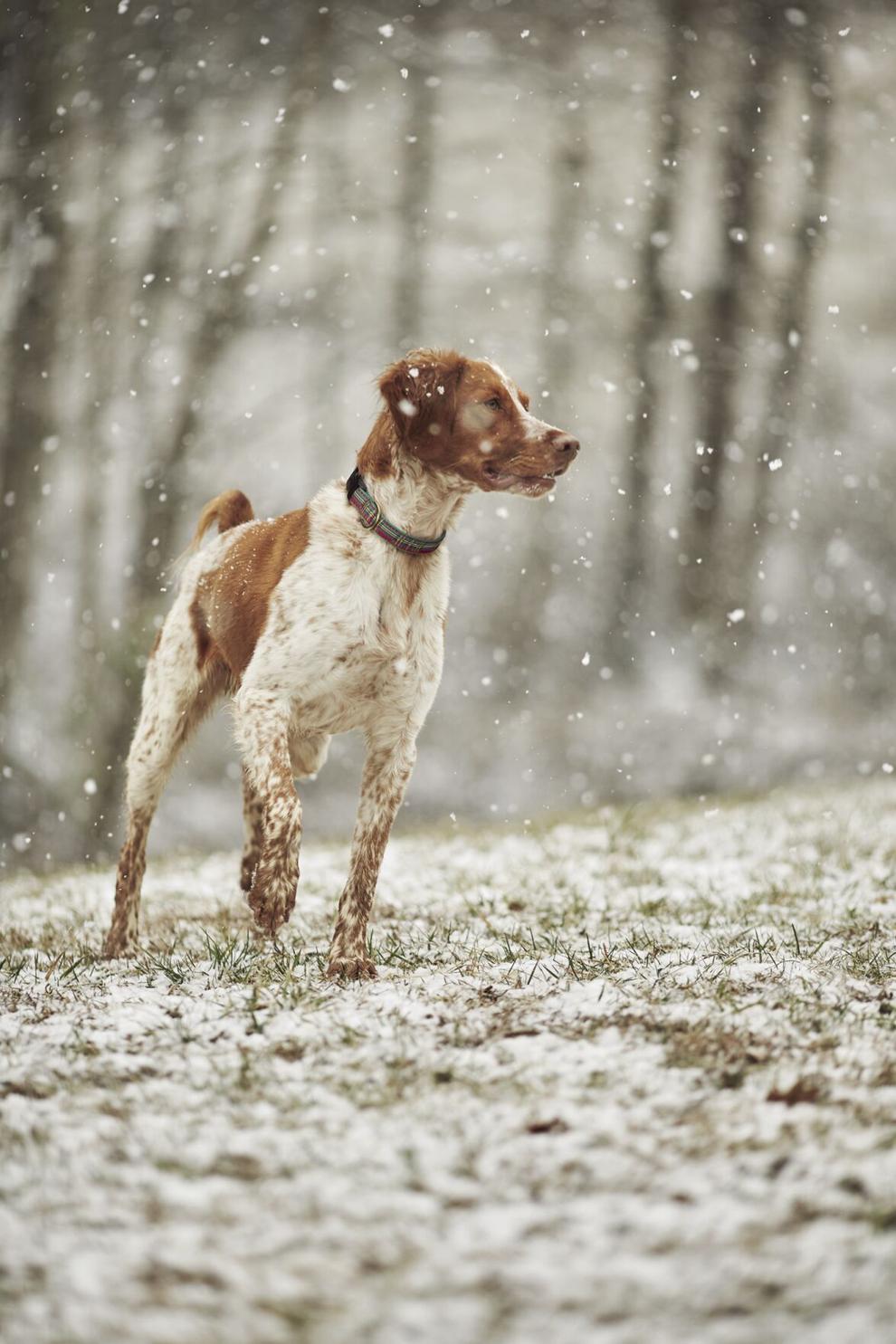 Up Country, a manufacturer of pet accessories in East Providence, R.I., has new collar, leash and sweater designs in the works for fall and winter, said president Alice Nichols. Its Red Gingham design is new for 2020, joining designs such as Candy Cane, Christmas List, Pinecones, Naughty or Nice, Elves and Hanukkah in the manufacturer's Sleigh Ride collection.
Up Country makes winter wear for a range of climates, including fleece-lined coats for colder climates and jackets with a more lightweight polyester lining for milder temperatures. Other options include reversible quilted coats, cable sweaters and puffer coats
Gold Paw Series, a maker of dog apparel in Minneapolis, also offers a variety of pet outerwear, including polyester and spandex Stretch Fleece, which is among the company's most popular options, said CEO Rebecca Gadd. It can be worn alone or as a liner under a thicker coat and is available in numerous colors and prints.
Other options from the company include the waterproof, windproof, fleece-lined Winter Paw jacket and the thicker Duluth Double Fleece. A newer release is the Onesie, a full-body cover made of the same material as the Stretch Fleece.
"The Onesie is lightweight, which makes a single layer of it just right for a cool walk or perfect for winter pajamas," Gadd said. "Being suitable for indoor and outdoor wear, the Onesie also works great as a liner under heavy coats, protects skin conditions or wounds, eases mild anxiety and calms puppies, and helps to keep weight on senior dogs."
Merchandising
All Decked Out
The sky is the limit for retailers when it comes to creating seasonal displays.
Mike Dagne, president of Pet Palette, a distributor in Sykesville, Md., suggests pulling holiday products together at the front of the store.
"Add some home décor items to warm things up—a small artificial tree, garland with lights, etc.," Dagne said. "Display stockings with toys, treats and small accessories. Encourage customers to build a stocking with these items."
Just Dog People, a pet supply store in Garner, N.C., is decorated for the holidays from floor to ceiling, said co-owner Katie Ast. For Halloween, she puts up a 6-foot witch and spooky trees, and features anything orange, black or purple.
At Christmastime, she pulls out all the stops: multiple Christmas trees with toys as ornaments and collars as garlands, life-sized Santas, dogs in harnesses pulling a sled, and snow-topped tables—with a little bit of yellow "snow."
"If I can find a 6-foot nutcracker, that's what I bring in," Ast said.
She arranges a "naughty or nice" table with themed cookies, toys and other items, with products such as hard chews, Kong toys, chew deterrents and Bocce's Bakery coal on the "naughty" side of the table. When helping customers shop, staff members ask, "Was your dog naughty or nice this year?"
The store plays holiday music, and employees wear special edition T-shirts with a modified store logo to reflect the season.
For retailers looking to complement their seasonal selections with winter-appropriate apparel, pet coat and sweater manufacturers recommend using mannequins to display outerwear.
"It can sometimes be hard to visualize what a dog might look like wearing something," said Rebecca Gadd, CEO of Gold Paw Series, a maker of dog apparel in Minneapolis. "If space permits, retailers should create a display with a stuffed dog modeling the apparel."
Alice Nichols, president of Up Country, a manufacturer of pet accessories in East Providence, R.I., recommends displaying collections together.
"For example, on a display mannequin, feature a coat with matching collar and lead," she said.