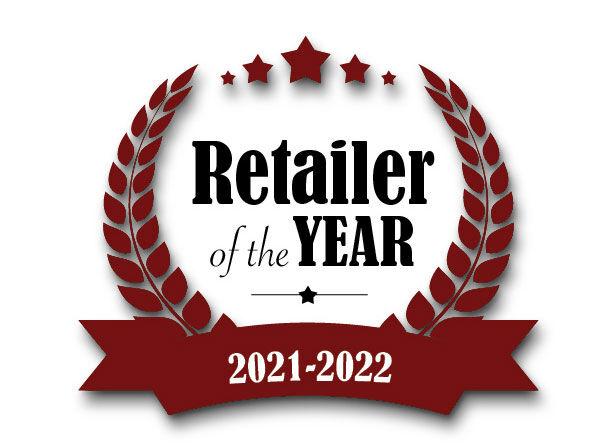 For the first time ever, pet industry manufacturers and distributors are invited to nominate a pet business for consideration in Pet Product News' (PPN) Retailer of the Year Awards.
PPN's annual Retailer of the Year Awards aim to showcase the best of the best in the industry. PPN is looking for independent pet businesses that excel and thrive despite all the challenges they face, from COVID to online competition to the rise of big-box specialty and non-pet retailers in the pet space.
---
How to nominate a business or apply to be a Retailer of the Year
---
PPN will continue to accept submissions from pet businesses that want to throw their hat in the ring for the awards, which are sponsored by the World Pet Association (WPA). However, this year, manufacturer and distributor representatives will be able to nominate one pet specialty retailer, grooming business or pet service provider to be included in the running for the 2021-2022 Retailer of the Year Awards. If the nominee is chosen as the Retailer of the Year or as one of the honorees, PPN will profile the nominating company in a special editorial feature in an issue of the magazine.
The winning qualities PPN is looking for in nominees include (but are not limited to): phenomenal sales, an amazing store design, a fantastic industry partner, marketing and promotion guru, most knowledgeable staff and top-notch customer service, among other attributes. A company can nominate one retailer partner that has been outstanding in a number of ways, or one very specific way.
Nominating a business is simple. The nomination form can be downloaded online at roty.petproductnews.com, and then emailed to PPN, along with supplemental material such as photos, media mentions, community commendations and business awards. Or, the form can be filled out electronically.
WPA Adds Exciting Prize for Winner
PPN will reveal the Retailer of the Year, along with 11 honorees, at a special ceremony at the SuperZoo trade show in Las Vegas in August. All award winners will also be featured in a retailer profile in an issue of PPN.
This year, the overall 2021-2022 Retailer of the Year winner will receive several new prizes, courtesy of the WPA. The winner will earn three complimentary nights in a hotel room at the Mandalay Resort during the show and will be treated to SuperZoo's VIP Package, which will include access to the VIP Lounge and all the VIP perks at the show. The winner will also get a complimentary WPA membership for one year and a complimentary three-day education pass at SuperZoo.
The deadline to nominate a business or to apply to be a PPN Retailer of the Year is April 23, 2021.