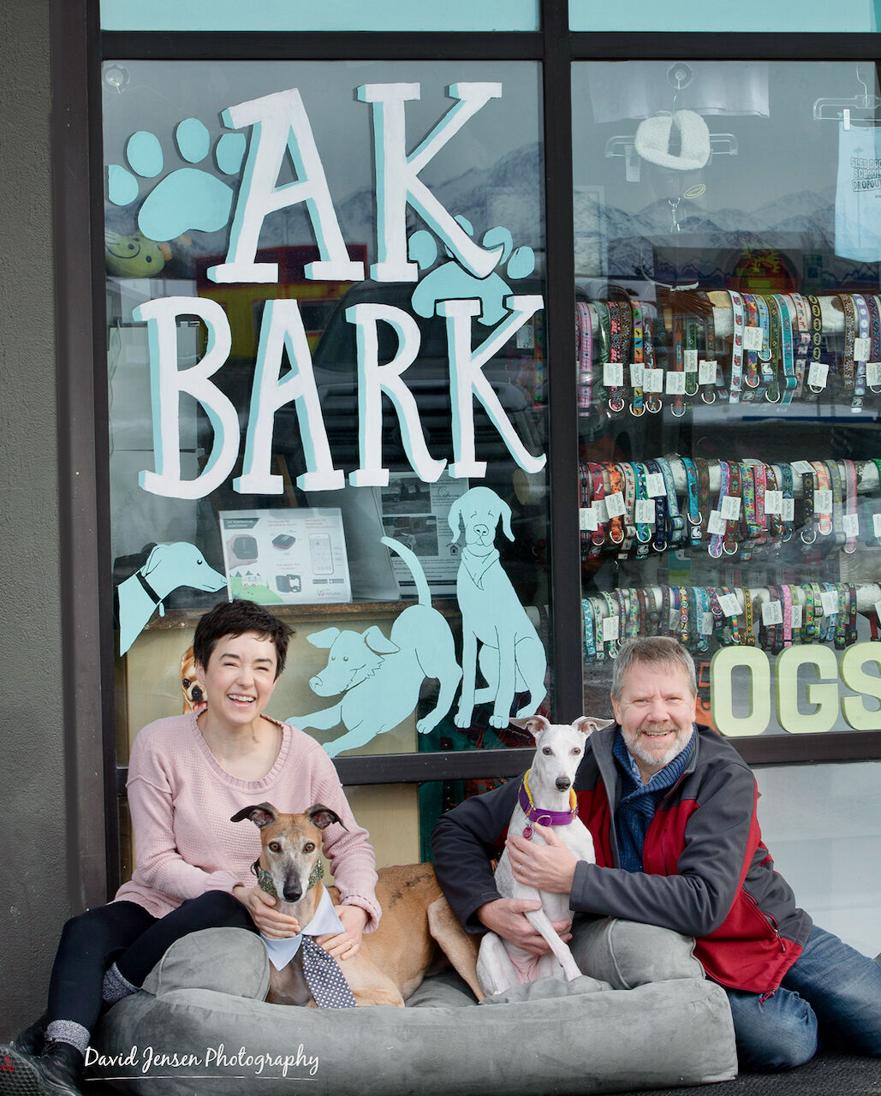 Naturalist, author and environmental advocate John Muir once described the 49th state in the Union in this way: "To the lover of wilderness, Alaska is one of the most wonderful countries in the world."
With a slogan of "Big Wild Life," Anchorage is Alaska's most populous municipality, serving as a welcoming gateway to the Last Frontier. The city is home to plenty of wildlife, with moose and bear making urban appearances, while whales, puffins, sea lions and otters ply Cook Inlet. Salmon swim the summertime rivers and streams, and the region serves as a stopping point to legions of migratory birds. Residents not only celebrate the uniqueness of their environment, but also staunchly support their own in this land of promise.
When Minnesota native Mark Robokoff arrived in Anchorage in 1995, the marketing professional was taken by the vibrant independence of his new home. Initially working in television marketing and production, he and his then-wife, both dog lovers, took a leap of faith, opening a pet retail endeavor in 2008 at the start of the Great Recession.
"I think what made us successful is that we really kind of beat the odds," Robokoff says.
The couple sold the original store three years later, when a smaller location opened in a shopping area of the prestigious Hotel Captain Cook. In a nod to Cook's voyage on the HM Bark Endeavour, the new venture was christened HM Bark. HM Bark was eventually relocated, with Robokoff as sole owner, and its name was changed to AK Bark.
Today, AK Bark proudly serves the Anchorage pet community and surrounding environs. Its primarily Alaskan-made product mix serves to differentiate the venture from the big-box pet supply stores that have responded to the call of the wild.
Robokoff describes the ambiance of AK Bark as an "upcycle" garden theme.
"When I say 'upcycle,' most of our displays are made out of old wooden pallets, [and] there is a big picnic table in the middle of the store that is used to display merchandise," he says.
Several native birch trees located within the store convey the flavor of Alaska, while fluorescent lights glow behind decorative covers that create an image of blue sky and clouds. Low ceilings are replete with hanging products on display.
"We have a lot of homemade displays, and at first glance it looks a little cluttered, but shoppers enjoy poking into the corners and finding treasures," Robokoff says.
Visitors are greeted by Robokoff's greyhound Dutch, a retired racer and store mascot. Barkus McFeathers, owned by store manager Melissa Sanders, fills the role of store bunny.
Support of the Alaskan community is a central component to this enterprise.
"We are intensely focused on regional products and supporting local business," Robokoff says. "Made in Alaska products are popular; our customers like to buy local."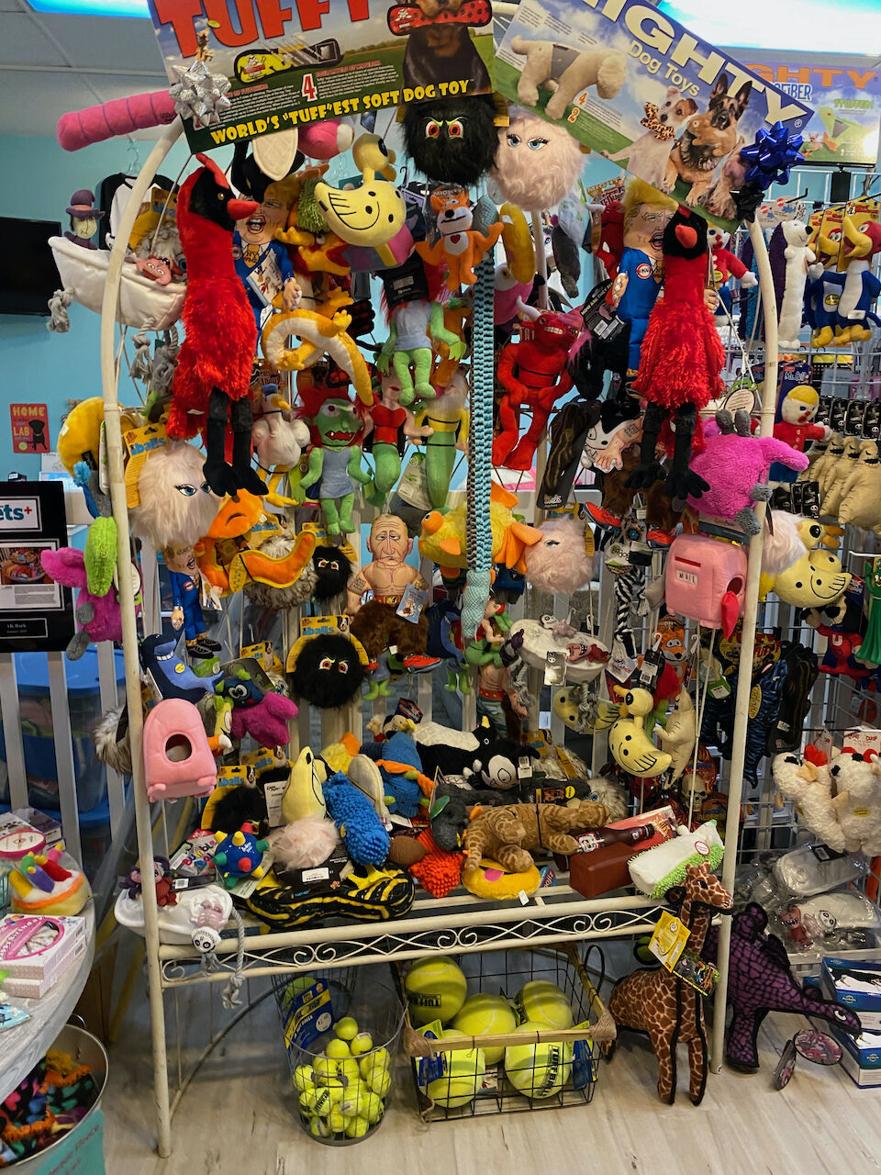 Local, Local, Local
Although AK Bark does not carry pet food, Robokoff often assists in nutritional recommendations.
"We sold food at our previous store and carried three high-end brands, and I am a dog person, so customers like chatting and sometimes ask my opinion with regards to food selections," he says.
The wide-ranging, eclectic product mix includes mouthwatering treats such as Alaskan-made salmon and reindeer goodies, collars and leashes, art pieces and a selection of outdoor gear for every season.
"It's a two-pronged approach: On one hand, we are focused on 'made in Alaska,' and on the other, necessary items," Robokoff says. "It's the fun stuff and the critical stuff."
With groceries and supplies costing as much as 15 percent more than in the lower 48 states, shipping expenses are another consideration. So products procured locally allow savings to be passed on to customers.
"In Anchorage, we are stuck between the mountains and the ocean," Robokoff says. "There is one road going out of town to the north and one to the south; those are your choices."
In the supplement section, cannabidiol (CBD) products are widely promoted.
"This is definitely a big part of our story," he says. "We were the first to bring CBD to the Alaskan pet market. I did my research and found an Alaskan company that makes a great product with fantastic lab results and have been selling that brand. Because we got out in front of it and had the answers, we have a reputation as the place to go with questions."
Recently, AK Bark has focused on CBD-infused dog treats. The goodies are purchased in bulk from the lower 48 states and individually dosed upon arrival.
"Nobody else does that as far as I can tell," he says. "We order grain-free treats to avoid allergy issues. It is a labor-intensive undertaking."
In addition, a local dispensary stocks and sells AK Bark CBD treats. Shipping is available.
"Especially to the interior of Alaska," he says.
Leashes and collars, water and food bowls, and other products are handpicked and largely locally made.
"For instance, I don't carry small nylon leashes for $6; all of my leashes are interesting in one way or another. They are top quality and distinctive," Robokoff says. "I carry items our customers can't find elsewhere."
Temperature extremes in Alaska call for a plethora of appropriate weather gear, with most dogs needing boots and coats in the wintertime. Supplies for skijoring, a winter sport featuring humans on skis being pulled by a horse or dog, are top sellers. Hiking is another cold weather pastime.
"We have a pretty extreme climate here, and the big-box stores are not set up to outfit someone who wants to hike with their dog when it's 10 or 20 degrees below," Robokoff says. "We carry seven different brands of booties."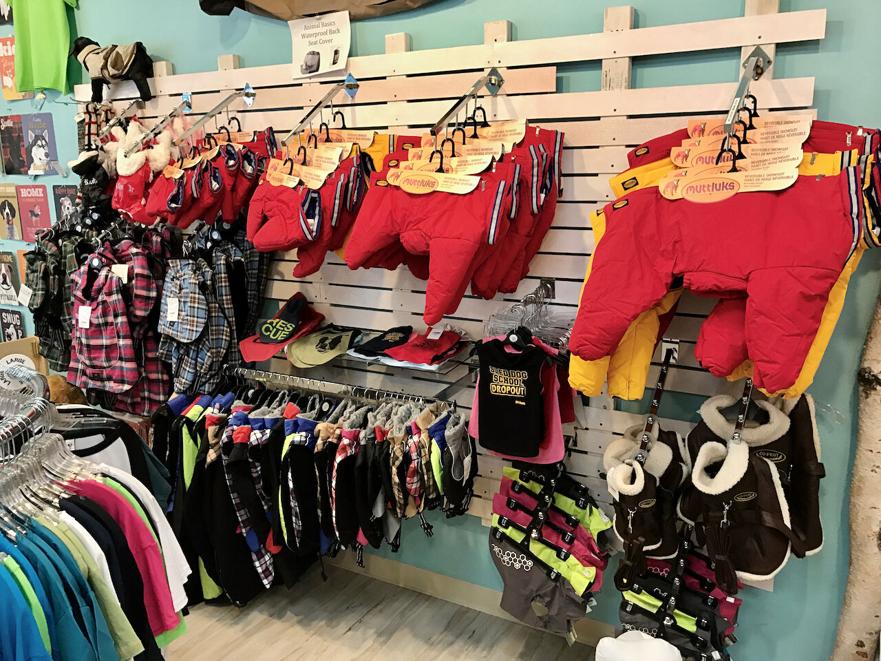 For coats, fitting services are available, along with customer assistance in finding the right coat for the individual needs of each dog.
"Interestingly, the big-box stores carry dog coats but do not offer a range of sizes; they target medium-sized dogs," he says. "So, owners of a large or small dog are out of luck. I try to fill that niche by carrying coats that will fit pets from Chihuahuas to Saint Bernards.
"We are at the extreme high end of customer service," Robokoff says. "We provide plenty of information and want to be the place where people come with their questions."
When the weather warms, winter products are packed away. Summertime is tourist season, as visitors and locals alike take advantage of 24 hours of daylight. Inventory at AK Bark changes with the elements in order to accommodate these diverse requirements and includes life vests, bear bells and insect repellent.
"The mosquitos are the size of sparrows here," he says. "Everybody is out playing on the water, at their cabins and, especially during the pandemic, staying away from everyone else."
Locally sourced moose and caribou antlers are delectable delicacies that visitors often carry home as a treat for their own dogs to savor or to share with their pet-loving friends.
"The caribou drop their antlers once a year, and they are cut up and soaked in salmon oil for a great dog treat," Robokoff says.
To further distinguish AK Bark from the big-box stores, souvenirs promoting distinctive Alaskan spirit are offered. For example, T-shirts designed to represent the state flag, with a pet-loving twist, are all the rage.
"The state flag features eight gold stars forming the Big Dipper and Polaris on a dark blue field," Robokoff says. "We did a design that replaced the stars with paw prints on a navy-blue shirt. It's uniquely Alaskan and uniquely for dog lovers. If there is one product that represents our business, it's these T-shirts, which are locally designed and printed."
In addition to tourists and local shoppers, residents from more isolated regions often come to Anchorage to procure supplies in anticipation of the long winter months.
"It's pretty common for residents of the more remote villages to come in to stock up. They might spend $1,000 at Costco, and then come to AK Bark to stock up on dog supplies," Robokoff says.
When it's time to relax, pets in need of a little tranquil repose find peace with a Compassionate Canine Massage rubdown.
"We co-rent our space, and our massage therapist has a portion fenced off from the rest of the store," Robokoff says. "She offers massages by appointment, and that space is also available for us to hold events."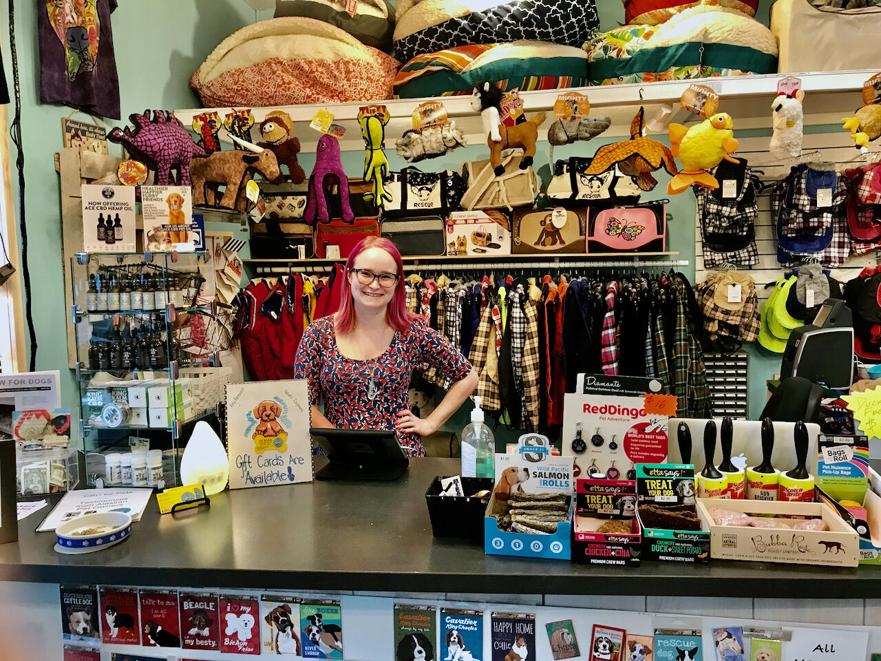 Employee and Customer Engagement
AK Bark is a busy place, and Robokoff looks first for a dog lover in a new hire.
"It's a given; that box has to be checked," he says.
The ability to connect and develop a bond with the customer is another crucial trait.
"If we can remember a dog's name, our customers love it," he says. "One way to establish rapport is to ask about a customer's dog, to ask to see a photo. This connection is not found in a big-box store."
Robokoff strives to encourage a sense of ownership within the AK Bark employee family by creating an atmosphere that engenders an understanding of business, both through the eyes of an owner and those of a customer. To further this perception, a monthly incentive bonus augments the hourly wage, based on overall sales.
Sales associates are well versed on all products. Instructional videos, created by Robokoff, cover the product mix, section by section. For example, staff members study techniques for the proper sizing of coats, enabling them to assist customers with their questions and needs.
"When a new employee comes in, they sit down and watch the videos," Robokoff says. "Nobody works in the store alone until they have internalized all this information."
Familiarity with social media and the ability to pen appealing posts is another plus in a staff member.
"If they can write something clever and the post is shared, we then have people coming in asking about that product the next day," he says.
These engaging social media posts reach a broad client base and drive the online presence of AK Bark.
"Our website is basically there to let people know what the store looks like and to invite a visit," Robokoff says. "In terms of an online presence, we are much more visible on Facebook. For a store of our size, we are proud to have close to 12,000 followers."
Sitting near the register is a Smiirl, a device that is slightly smaller than a bread box which tabulates social media followers in real time. The digital experience promotes customer interaction, as Facebook "likes" are counted as they occur.
"It's a great little gadget," Robokoff says. "People get such a kick out of 'liking' a post and seeing it show up immediately."
He notes that in using social media platforms as an advertisement tool, postings also motivate community members to talk among themselves.
"And it encourages potential customers to give us a try," he says.
While social media and word-of-mouth are the top means of getting the word out, Robokoff supports local newspaper and radio.
"That local support is so important," he says.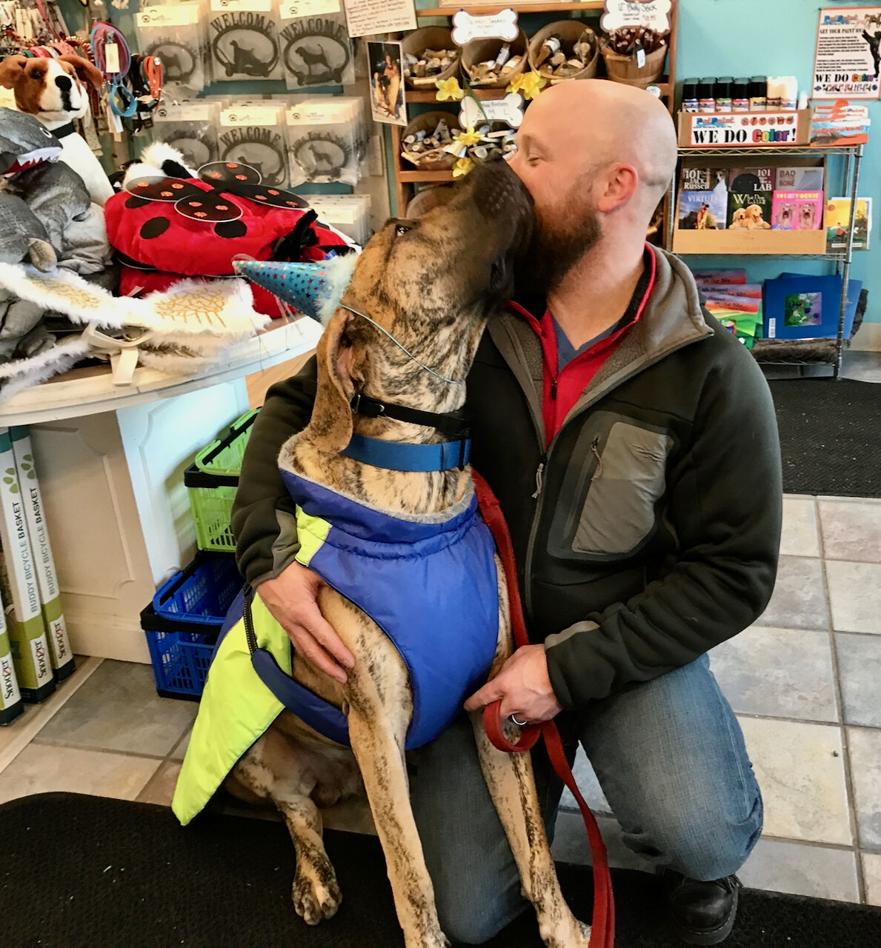 Before the COVID-19 pandemic, in-store community interaction took place in the form of adoption days, puppy play dates, breed night get-togethers and special events. For instance, an artist specializing in pet portraiture has exhibited work on site. Further, participation in the city's First Friday events found residents gathering to celebrate local art.
"First Fridays are an art event," Robokoff said. "Residents and visitors stop in at different establishments to socialize, check out local artisans and enjoy refreshments."
Through it all, AK Bark presents a counter-culture experience, according to Robokoff.
"Our guests find items they didn't know existed," he says. "We have lots of artsy stuff. There's an artist from Homer who paints light-switch covers featuring different dog breeds. You won't find hand-painted light-switch covers from Homer, Alaska, in a big-box store.
"We are a store with its own personality, one that encourages browsing," he says. "It is just a fun place to visit."
---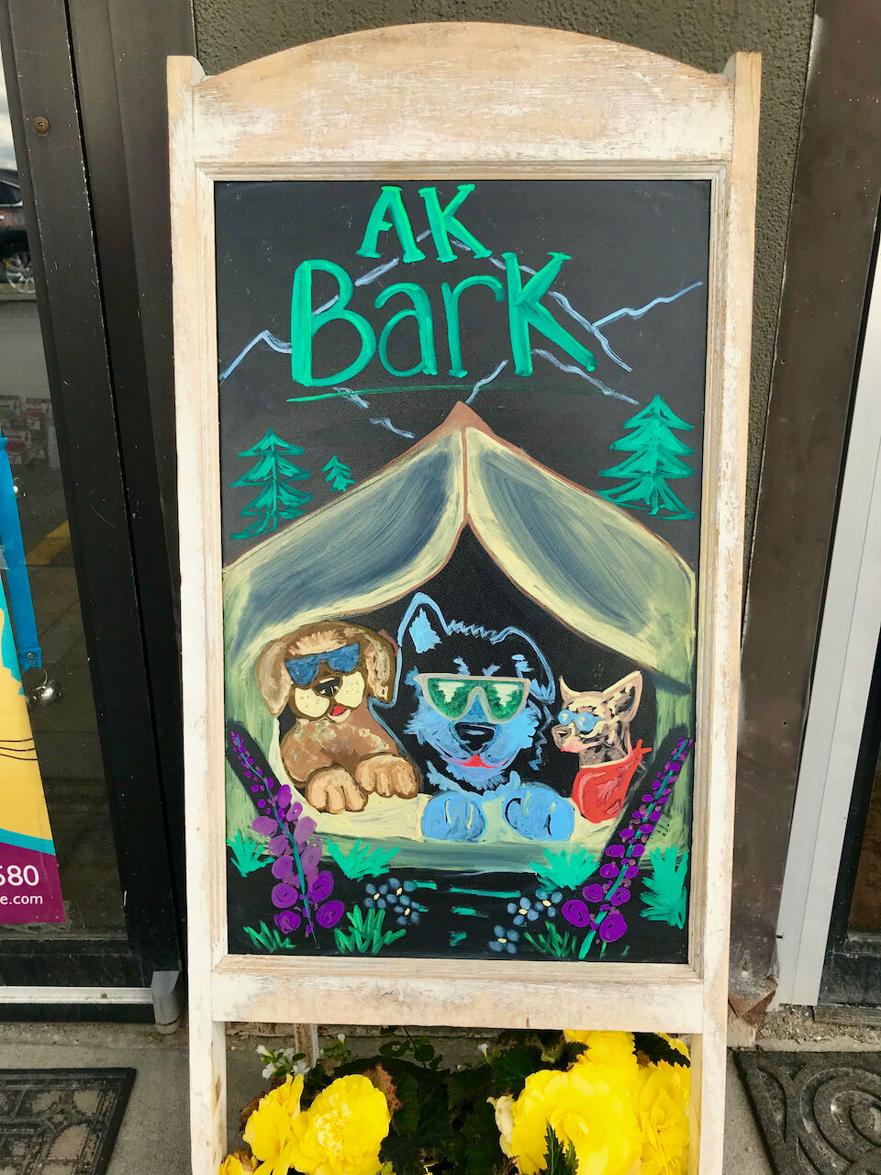 AK Bark At a Glance
Owner: Mark Robokoff
Locations: 1921 W. Dimond Blvd., Ste. 111, Anchorage, Alaska
Number of employees: 1 full time, 2 part time
Years in business: 4 years
Square footage: 1,350
Website: akbarkgifts.com
Products and services: Pet supplies, locally made treats and products, cannabidiol (CBD) products, Compassionate Canine Massage, First Friday events, adoption days, puppy play dates, breed get-togethers, local art
---
It's A Retail Life
What is AK Bark best known for?
Mark Robokoff: Local, local, local. We are known for carrying unique gifts and gear specific to the needs and wants of Alaskan dogs and their people.
What is the biggest challenge for the independent pet retailer today?
Robokoff: Differentiating what you do from what the big-box stores do. We all go to them, but if you want a T-shirt with paw prints all over it, come to my place.
Biggest challenge for the pet industry overall?
Robokoff: Maintaining relationships with customers in an online world.
Are you watching any interesting trends?
Robokoff: Since people have discovered that cannabidiol (CBD) can reduce a dog's anxiety without changing who they are, I am seeing a lot of new anti-anxiety or calming products trying to take a bite out of the CBD market—for example, vests, beds, licking mats or pheromone diffusers. Maybe it's because we are all stressed out and our dogs are picking up on our anxiety.
What do you see for the future of AK Bark?
Robokoff: Our space is outgrown, but we like being small. So, our challenge is maintaining a balance—growing to meet the needs of our clientele while maintaining that small-store feel.
---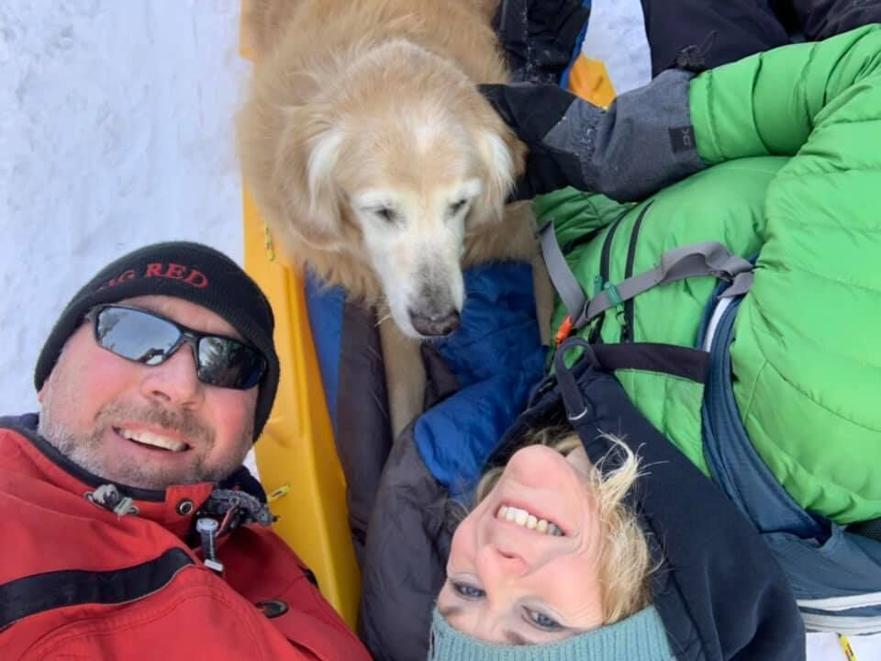 A Touching Tribute
For AK Bark owner Mark Robokoff, the impact of engaging social media content is a key element in business promotion. However, after posting the following personal story in tribute to an elderly golden retriever and his family, the use of this platform transcended garnering "likes" and "shares," leading to a personal a connection and fast friendship with neighbors Ember Johnson and Matthew Brlecic, owners of Big Bud.
Since its April 2019 posting, the touching canine love story has gone viral, receiving more than 97,000 shares on Facebook, nearly 10,000 comments and 77,000 "likes" from pet lovers around the world, according to Robokoff.
This is a letter to a couple in my neighborhood. I don't know their names and we've never met, but I hope this somehow reaches them.
I drove past you several times this winter while you were out with your dog. If you have children, they weren't with you. It was just the two of you and your Golden Retriever. You were pulling him in a sled along the icy streets of our neighborhood.
Your dog, face fully white not with snow but with years of happy memories, rode contentedly in the sled. All three of you were smiling, enjoying a day out as a family.
It was easy to imagine the three of you in years past, with your Golden romping happily alongside you, or perhaps even pulling that same sled. It was clear that his romping days were behind him, and even walking alongside you was now just a memory.
You could have left it at that. You could have left him at home while the two of you enjoyed an easy walk without the sled. But you knew that walks around the neighborhood were one of your dog's joys in life, so you brought him along. Day after day after day.
When time catches up with our furry family members and they can no longer do the things they love in life, we find ourselves facing a difficult decision. We search their faces for signs of pain or joy, never sure when the day will come, or even if we'll know when it does.
Some dogs are put down as soon as they become inconvenient, but not your Golden. You must have watched his face the first time he rode in the sled, and saw the same, happy expression that I saw. Although he couldn't get around on his own, he obviously still enjoyed living, and I would guess that these ride-along outings were the highlights of his days.
I haven't seen you for a while, and I can guess what that probably means.
If your Golden is no longer with you, I'm sure the pain is still fresh. But I wanted you to know that you did more than just give your dog happiness in his latter days; you inspired those of us who saw you. Our dogs give us years of happiness, reduce stress, lengthen our lives. Do we owe them any less? Clearly you thought not.
The oldest of my three dogs, a whippet named McKenzie, is in her December. Getting around is difficult—her legs don't work quite right anymore. Although she enjoys our outings, lately they include a few slips in the mud, and she sometimes needs our help getting back up again. It's painful to see, and worrisome that she might injure herself.
As I look into her eyes and search for the emotions behind them, I see that spark of happiness is still there. These outings, difficult as they may be, are still a highlight of her days.
Thank you, my neighbors, for what you did for your dog, and also what you did for people like me that saw you. You are truly an inspiration. You may see me in the coming days walking those same streets. You'll know me as the guy pulling the wagon with the whippet riding in back.
—Mark Robokoff, owner, AK Bark