AeroMark International 
Trevose, Pa.
Andrea M. Krantz, director of marketing
Armarkat, the brand approved by Cat Daddy Jackson Galaxy, has long believed in giving back. We at AeroMark International, the manufacturer and distributor of the Armarkat brand, contribute to the regional shelter community by not only employing local shelter cats in our photo shoots, but also by regularly donating cat trees and pet beds. Armarkat products are often the featured donation at fundraising dinners with raffles or similar events hosted by shelters in our locale.
In addition, we regularly sponsor national contests where the contestants describe why they need or desire a cat tree. The most compelling request wins, and the writer receives a gratis cat tree from Armarkat.
We donate about 30 cat trees and pet beds annually, worth about $2,500 retail per year. Armarkat is happy to partner with the cat community in its locality through annual donations. It warms our hearts to enrich the lives of the feline population everywhere, every day.
Annamaet Petfoods
Telford, Pa. 
Sarah Lowe, director of marketing
We have donated more than 300 bags of dog food to Citizens for a No-Kill Philadelphia, which runs a community pet help desk for families during difficult times and has set up a community pet pantry through the Philadelphia neighborhoods. In May, we donated 100 bags of dog and cat food to Rainbow Friends Animal Sanctuary in Hawaii as part of a lava relief mission following the volcanic eruptions on the island.
We recently donated 50 bags of Annamaet Sustain to Alpha Bravo Canine—an organization that trains service dogs for veterans suffering from post-traumatic stress disorder (PTSD), at no cost to the veteran. Since learning of the organization last year, we have been supplying the dogs with Annamaet for the duration of their two-year training period, free of charge. We also supported the Philadelphia Animal Welfare Society in its annual Mutt Strut event on Oct. 8, as we matched outside monetary donations made to the organization for the fourth year in a row.
We donated more than 100 bags of dog and cat food to Manna on Main, a local food pantry. We also have donated more than 300 bags of dog and cat food to Last Chance Ranch, a local animal rescue, to enable the pets in the shelter to remain on a consistent and high-quality diet.
Each year, we participate in various holiday food drives, this past year donating more than 4,000 pounds of dog and cat food to Caring For Creatures, a no-kill animal sanctuary in Virginia. We also support Carolina Australian Cattle Dog Rescue & Rebound by sending Annamaet to foster homes when needed, especially for rescued dogs suffering from malnutrition and in extra need of high-quality, nutrient-dense food.
Boo Boo's Best
San Francisco
Jocelyn Rosenthal, owner
We are so proud to contribute our wonderful Boo Boo's Best Dehydrated Treats for Dogs to Paws for Life. What began as a prison-based dog-training program in 2014 at California State Prison in Los Angeles County has flourished into a multisite rehabilitative program with widespread benefits, thanks in large part to a unique partnership with the California Department of Corrections and Rehabilitation.
Carefully selected inmate trainers work with rescued dogs to teach basic commands, behavior and socialization. Over 12 weeks, prisoners and dogs prepare for the American Kennel Club's Canine Good Citizen certification.
Paws For Life has expanded to include an intensive 52-week training program to ready formerly homeless dogs to serve as specially trained companions for military veterans coping with PTSD. We are so proud to donate our treats to these special trainers doing this incredible work.
We also shared a booth with Pet Food Express at this year's World Dog Surfing Championships, and a portion of the event's proceeds went to the Peninsula Humane Society & SPCA and to Rocket Dog Rescue.
We were also a sponsor at this year's Bay Area Pet Fair in September, hosted by Pet Food Express. We had our own booth and handed out samples and helped more than 2,000 adoptable animals find their forever homes.
Caru Pet Food 
Vero Beach, Fla.
Adrian and Pamela Pettyan, co-founders
Over the past year, we have been very busy with donations, beginning in the fall of 2017. In the aftermath of the tragic Hurricane Irma in our home location of Florida, we were moved by all of the rescue efforts from people near and far. As a result, we decided to join these wonderful efforts and donate 168 cases of our Classic and Daily Dish stews to two rescues devastated by the destruction: Sophie's Circle and the Humane Society of Vero Beach & Indian County.
Working with shelters is one of our passions, and we are proud to donate as much of our products as possible to help pets in need. We started Caru Pet Food to give our spokespup, Karu, the best food for his health, and we're happy to do the same for shelters so that the folks who dedicate so much of their time can know that the pets in their care are nourished. Since January of this year, we've donated more than $2,000 worth of our Classic and Daily Dish stews and treats to a variety of shelters and organizations nationwide. We've worked with many wonderful organizations like Delaware Valley Golden Retriever Rescue, the UpDog Challenge, and German Shepherd Resource and Rescue, as well as other regional shelters throughout the country. 
We consistently strive to take part in as many charitable opportunities as are presented to us. Through our marketing partners, through our local connections and through solicited activities, we're excited to be included in several charitable events and activities in the coming year. With the introduction of our Cat Stews, we're proud to bring cats the quality and healthful benefits of our dog stews and look forward to providing rescue cats with excellent nourishment.
Dr. Elsey's Cat Products, a Precious Cat brand
Englewood, Colo.
Gina Zaro, marketing director
To date, we have donated 30,680 bags of Cleanprotein cat food to animal shelters in need through our Shelter Partners Program. The program aims to help ease the transition from shelter to home for cats in need. The shelter kits provided to our shelter partners include Dr. Elsey's Cat Attract Litter Additive and Litter Box Solutions Booklets with coupons. They are provided to 501(c)(3) shelters and rescue groups across the country.
Our Dr. Elsey's brand has always been about pets, not profit. It feels great to provide such a high-quality product to cats in need, and to shelters that work so hard to provide a loving environment for cats.
EzyDog
Sandpoint, Idaho
Bryant Baxter, marketing sales coordinator
At EzyDog, we maintain a close relationship with and support organizations that are making an impact in the lives of animals and people alike. We proudly sponsor events and generously donate to shelters and training organizations, directly providing them with quality products that help to lighten the load of the good work they do in their communities.
Last winter, we donated thousands of products to shelters across the U.S. as part of our 12 Dog Days of Giving event. They are now being used to train, transport and outfit dogs on their way to new homes. For nearly a decade, we've been a financial contributor to 24 Hours for Hank, a nonprofit devoted to finding a cure for cystinosis, a rare metabolic disease that affects humans.
As a small company looking to make a big impact, we make a dedicated effort to work closely with our local shelter. The Panhandle Animal Shelter (PAS) serves the inland northwest, providing for more than 5,000 lost, abandoned, neglected and abused pets every year. They do so much for our community, and it's truly a privilege to support them. We provide them with leads and accessories for their training program's play groups. Approximately 700 dogs are adopted each year at PAS, and each begins its new life sporting an EzyDog collar. We also assist with local events that raise money for PAS and help these dogs find new homes.
We are also a proud partner of Dogs Playing For Life, a training and behavior modification program for shelter dogs that features play groups at animal welfare conferences and more than 40 shelters internationally. Their rapid growth led to the need for a variety of training tools. We jumped at the opportunity to give them the leashes and collars that they're still using for their programs today.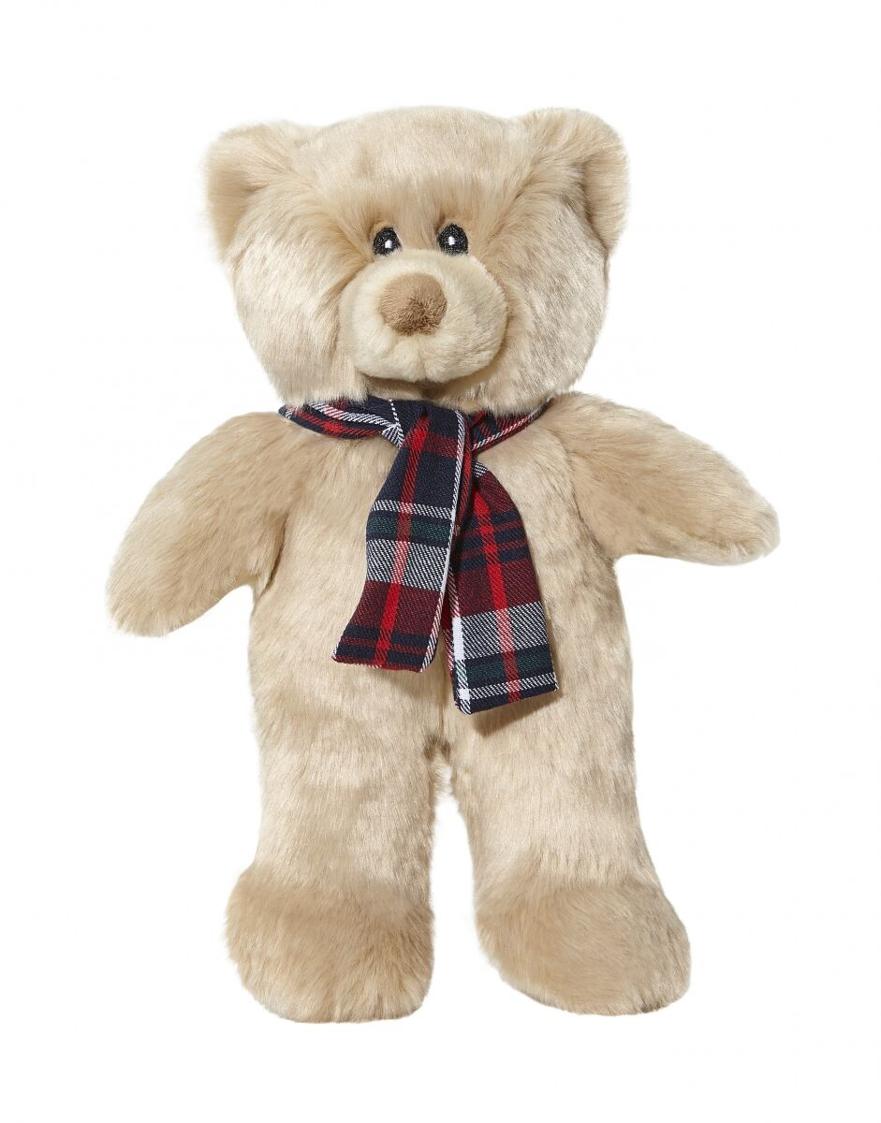 Fluff & Tuff
Troy, Mich.
Ellen Lawson, owner and CEO 
For the holiday season, we design a unique, limited edition Holiday Charity Toy and donate 100 percent of the profits to animal-related charities. New this year, our team engaged our social media audience for suggestions of animal rescues to receive donations. Within 48 hours, more than 1,000 suggestions were posted. The 2018 Holiday Charity Toy donation recipients, whom I draw at random, are Friends to the Forlorn, Lost Dogs of Illinois and Heinz57 Pet Rescue & Transport.
When we launched our first Holiday Charity Toy five years ago, our goal was to focus on smaller organizations in which our donations would make a significant impact. By reaching out to our social media followers, we were better able to connect with local charities and were thrilled with the number of suggestions.
Nicholas Bear and the additional 2018 holiday toys—Reggie Reindeer and two Candy Cane sizes—became available on Sept. 1.
Gold Paw Series
Gresham, Ore.
Rebecca Gadd, CEO
At Gold Paw Series, we are committed to giving back and always are looking for ways in which we can do so. We are proud members of 1% for the Planet—an international organization that helps environmental causes—to which we donate 1 percent of our yearly sales. For Giving Tuesday (the Tuesday after Thanksgiving) last year, we pledged to donate 15 percent of our website sales to 1% for the Planet charity partner Working Dogs for Conservation.
We recently created an African wild dog throw blanket to help support the World Wildlife Fund and its work conserving the African wild dog population. Made from exceptionally plush recycled polyester fleece, the blanket features a custom-designed print that reflects the gorgeous and unique pattern of African wild dogs. All of the proceeds from the blanket are donated to the World Wildlife Fund.
Additionally, we are committed to helping adoptable pups stay warm and dry. Just last year we donated 100 coats to the Colorado Animal Rescue.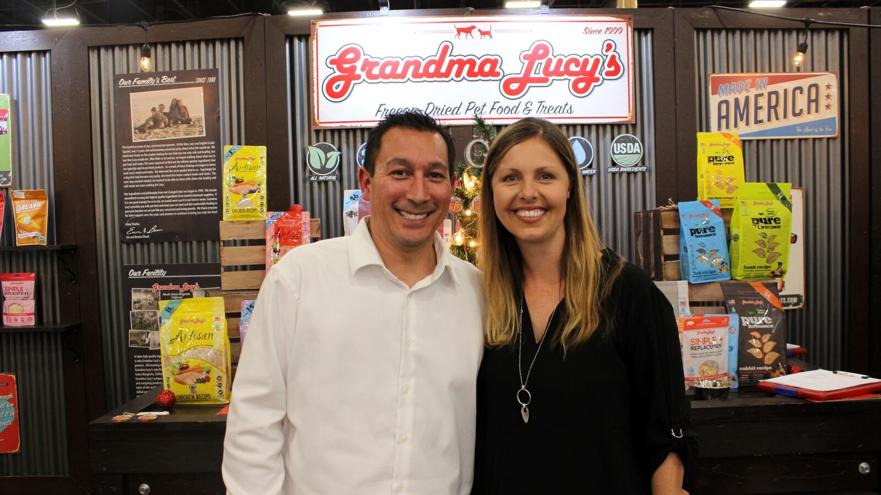 Grandma Lucy's 
Rancho Santa Margarita, Calif.
Jorge Jeub, social media and marketing specialist
Giving back to the pet community has become synonymous to who we are as a company. We continue to "Paw It Forward" with #ProjectPetRAK, which was created by co-owner Breann Shook to help pets across the nation and provide healthful pet food to those who need it most. We work alongside our rescue and retail partners to give exposure to their mission and donate Grandma Lucy's.
Throughout the year, we also donate gift baskets filled with a variety of Grandma Lucy's products to support both pet and human charities. Most charities use these donations to raise much-needed funds for their causes. In addition to the thousands of samples and products we donate throughout the year, we handed out more than 10,000 samples of food and brought more than 100 bags of our treats to share at the Bay Area Pet Fair, the largest adoption event held in the Bay Area and hosted by Pet Food Express. This year, we were a gold sponsor, and we were excited to be part of this event that contributed to the adoption of hundreds of pets.
We recently expanded our efforts to support pets with severe special-needs issues and are in a rescue's care. We currently sponsor Petunia, a pit bull who was left with a severely neglected case of mange and abandoned in a shelter. Through local rescue Paw Prints in The Sand, we have provided Petunia with a diet that has helped her along her journey to recovery. We strongly believe in solution-based feeding and can attest to nutritious diets being a pillar to great health. Petunia has made a miraculous recovery and enjoys playing with her foster fur-siblings. Her fur has grown back fully, and she is waiting patiently for her forever family.
The Hartz Mountain Corp.
Secaucus, N.J.
Stacy Kisla, marketing director
We are committed to supporting non-kill shelters and other community organizations that care for and protect pets until they find their forever homes. Through our Hartz Loving Paws shelter outreach program, we are able to extend our support to these organizations and make an impact on the health and well-being of companion animals.
In 2017, we donated in excess of 7,225 cases of product, which included more than 65,000 Hartz Home Protection dog pads to many shelters, including those affected by Hurricanes Harvey, Irma and Maria. By the end of 2018, with the addition of our Help Us Help Them Hartz UltraGuard flea and tick campaign and partnership with Rescue Bank, a signature program of GreaterGood.org, we will substantially exceed our product donation support year over year.
Looking toward 2019, we are excited to extend our support to another GreaterGood.org signature program: Rescue Rebuild. Through this organization, we will expand the Hartz Loving Paws outreach efforts to make building repairs and improvements to animal shelters in order to improve the lives of adoptable pets and the shelter staff and volunteers who care for them.
Healthy Pet, maker of Ökocat brand natural litter
Ferndale, Wash.
Leslie Ellis, consumer communication manager
We support cat adoptions and changing the world one litterbox at a time through our Ökocause4paws Litter Donation Program. We created the Ökocause4paws Litter Donation Program in June 2018 as a way to support cat adoptions by donating litter to select shelters in eco-friendly U.S. cities and supplying free litter to their cat adopters. This enables kitties to get started using a premium natural litter that is better for them, the home and our world.
In 2018, more than 4,000 pounds of Ökocat natural cat litter will have been donated to four animal shelters in eco-friendly cities. The first shelter to receive our free litter was Progressive Animal Welfare Society (PAWS) near Seattle. We hosted a kick-off event in June for the program during which we matched adoption fees and donated litter to all cat adopters.
Recently, we conducted an online voting contest to determine the next three cities to receive free Ökocat litter. The top three cities chosen were Portland, Ore., Denver and San Francisco. A designated shelter in all three will receive litter donations this year.
We plan to expand our donation efforts next year to more cities across the United States to support cat adoptions and ultimately change the world one litterbox at a time.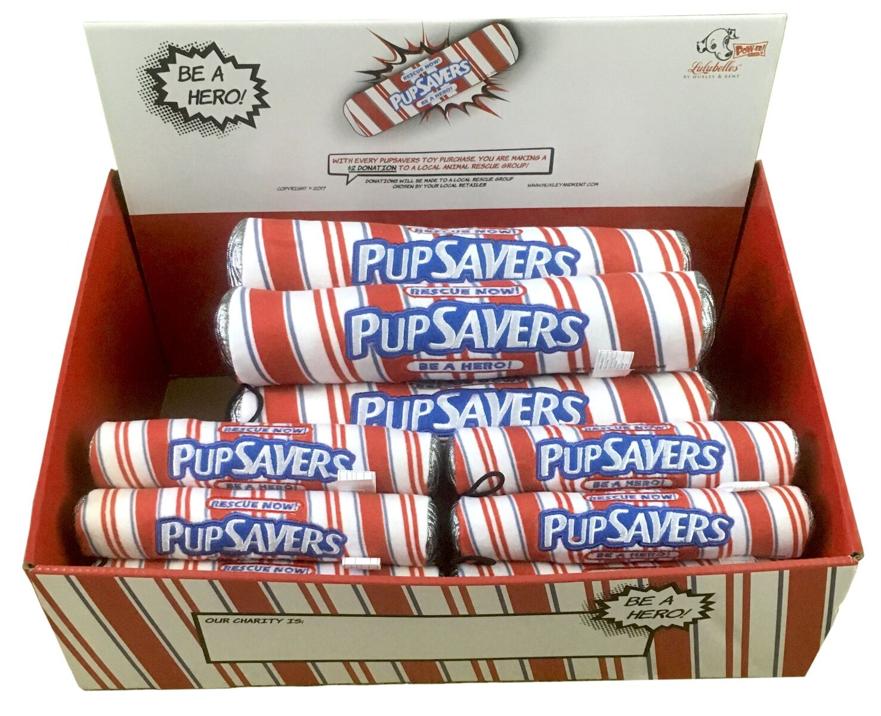 Huxley & Kent 
Washington, D.C.
Robin Kershner, founder
We started the Huxley & Kent Rescue Fund in 2015, and since then, we have donated to more than 40 rescue organizations. Each month, we draw the name of a retailer and donate a check to their favorite pet-related charity. We feel strongly that the local retailers will help get much-needed funds to grassroots organizations across the country. These hard-working groups need the funds desperately.
My favorite part of what we do is to see who our retailers choose, and to read about the amazing things that they do. To see the efforts of these grassroots community campaigns is a truly humbling experience. Each month, I get to see amazing people doing amazing things for our pets, and all from the goodness of their hearts. I am personally involved in my local rescue group, so I see the amount of money needed to rescue one healthy dog, let alone a dog that needs medical attention.
We also launched the PupSaver program in 2017. The PupSaver Point of Purchase Display contains 20 toys that, when sold, leaves the stores an extra $40 to donate to the charity of their choice. The sale of each toy generates a $2 donation, and boxes are available for everyday and holiday sales.
Our Huxley & Kent Rescue Fund also donates much-needed warm apparel in the cold winter months to small shelters in the South that rarely are prepared for the cold snaps that often occur.
Jiminy's
Berkeley, Calif.
Anne Carlson, founder and CEO
At Jiminy's, we support both local and national shelters as well as canine rehabilitation efforts and animal behavior research. While we've sent our treats out to be included as prizes in fundraising efforts across the U.S., some of our favorite good works include having our treats being used to help train and socialize dogs at Berkeley Humane. The training team (Train the Bay) and the pet adoption staff are using the treats. In addition, we have provided training treats to be included in the adoption kits for newly adopted dogs. The treats are also being used with the demo dogs at the Canine Rehabilitation Institute.
Finally, we're working with Iowa State to support dog digestibility and behavioral research. Our treats are being used in the behavioral work being done by graduate students.
Jones Natural Chews
Rockford, Ill.
Laura Jones, chief of operations
We are dedicated to supporting the health and happiness of dogs everywhere. We support nonprofit organizations helping dogs in need by providing financial assistance and in-kind donations of our premium all-natural dog treats and chews, which are made in the USA with only 100 percent USA-sourced ingredients.
We proudly support Noah's Ark Animal Sanctuary, a no-kill shelter in Rockford, Ill., that provides a temporary safe haven for unwanted, stray, and abandoned dogs and cats. It promotes an affordable spay/neuter program to help end the overpopulation of animals in its community. In addition to monthly donations to Noah's Ark, we strongly support the shelter's puppy and dog adoption program by supplying a gift bag to each family that adopts a dog.
We also support PACT for Animals, which stands for People + Animals = Companions Together. PACT for Animals supports the community through foster programs for deployed military or hospitalized pet owners, as well as supporting the animals' caregivers with their emergency needs. By providing access to safe foster homes for animals until their human companions can take them back, PACT reduces the number of animals in animal shelters and gives the owners peace of mind that their best friends will not be lost, abused or euthanized.
Additionally, we donate to nonprofit dog charities and animal shelters by providing raffle prizes and some giveaways to help the organizations raise funds for their noble causes to help keep dogs healthy and safe.
Matrix Partners Ltd.
Chicago 
Rebecca Tomala, vice president, account supervisor
The most-rewarding parts of being a pet-centric marketing firm are the services we are able to provide to our local shelters. Our amazing shelter partner, Chicago Canine Rescue (CCR), gives back so much to pets in our city, and it is a privilege for us to help them in any way we can with the skills that we have. In addition to helping with marketing, social media and design assistance, we contribute in several other ways. 
Throughout the year, we support the planning and execution of several fun and engaging events that benefit CCR. Art Unleashed is a one-of-a-kind auction featuring live entertainment and plenty of adorable dogs. On National Dog Day, we organized an event to help raise money and awareness for CCR and its mission. We also helped to coordinate a Lagunitas Happy Hour with Binny's and the For Paws Club, which raised more than $3,000 for this deserving shelter.
This year alone, we have had the opportunity to partake in the Midwest Brew 16th Annual Beaglefest, Live Like Roo/ATA Social Blanket Tying Event, Doga at the Talbott Hotel and Real Estate to the Rescue Baseball Outing, to name a few.
Outside of these wonderful events, we've also supported shelters and their rescue pets in other ways. Over the summer, we sponsored the vaccinations and neutering of a lovable cat named Cat and even found him a home! We also sponsored a special pup named Jade and were fortunate enough to speak on Steve Dale's radio show about all that CCR does for Jade and her friends. Additionally, we were able to coordinate donations from our awesome clients that assist with the health and wellness of these special shelter pets searching for their forever homes.
Merrick Pet Care
Amarillo, Texas
Jilliann Smith, director of communications
We have established a long-term partnership with K9s For Warriors, which pairs veterans with PTSD with service dogs that have been rescued from high-kill shelters and thoroughly trained. A staggering one in five post-Sept. 11 U.S. veterans suffer from PTSD, but the two current treatment aids available to them are limiting and often fail. We are helping to raise awareness for a third treatment option by committing $250,000 to help fund clinical research showing the effective role service dogs play in the treatment of PTSD among American military veterans.
Over the last three years, we have provided each K9s For Warriors rescue dog with all their meals and treats as they train for their service of empowering their warriors to return to civilian life. We also launched an assortment of Merrick Backcountry Hero's Banquet recipes to celebrate our longstanding partnership with K9s For Warriors.
This year, in support of PTSD Awareness Month, which was created to increase understanding of this pervasive medical condition that can cripple a person's ability to live a normal life, we launched the Give Back, Go Backcountry promotion. We pledged a $1 donation (up to $250,000) to K9s For Warriors for every purchase of a Merrick Backcountry dog dry, wet or treat recipe to help fund its efforts to train rescue dogs and empower veterans to return to civilian life with dignity and independence.
To help raise awareness and advocacy for the healing power of service dogs as a PTSD treatment aid, we also released an online film that follows the journey of U.S. Army veteran Randy Dexter through the K9s For Warriors program as he is paired with his service dog, Captain. The touching story can be watched at merrickgivesback.com and reinforces the benefits of pairing service dogs with U.S. veterans affected by PTSD.
New Life Spectrum
Homestead, Fla.
Ian M. Tepoot, president
We are proud to support the Frost Science Museum in our home base of Miami by donating all of the pellet food used in the facility, which is home to the 500,000-gallon Gulf Stream Aquarium. We believe education is vital to instilling respect for our marine and freshwater environment, which nurtures the next generation of responsible aquarium hobbyists.
We are proud to support this mission in our community by partnering with Frost Science and its ambitious ocean ecology education programs, and we are proud of the success Frost Science has had with our aquarium nutrition solution. Sitting on Miami's Biscayne Bay in the city's new Museum Park, the centerpiece of the museum is the aquarium. The cone-shaped structure of the aquarium simulates the wide-open, constantly moving environment of the Gulf and allows pelagic fish and other graceful travelers uninterrupted movement. The exhibit itself spans three levels: the Royal Caribbean Vista, focusing on the biomechanics of ocean life; the Dive level, displaying the creatures of the open ocean and oceanography; and the Deep, which explores the Gulf Stream's depth and lets you gaze up through a 31-foot oculus lens into the aquarium above.
We also are proud to support—through donation of Spectrum—the Oceanic Institute, an affiliate of Hawai'i Pacific University. Many aquarists likely have heard of the Oceanic Institute's key program: breeding research for in-demand tropical reef fish and open-source sharing of its methods. The results are steps closer to a sustainable future for the aquarium hobby. They've had great success with Hawaiian yellow tangs and are working on more species.
We believe aquariums promote appreciation for our precious oceans and believe the hobby can coexist with conservation and sustainable practices.
Oxbow Animal Health
Omaha, Neb.
Lucas Stock, communications manager
We are committed to supporting every small animal's right to live a happy and healthy life through proper care, nutrition and education. This commitment involves supporting and partnering with animal care organizations across the country through the Oxbow Rescue Program. Last year, we provided more than $40,000 to the rescue community in emergency support, event support, grants and other programs.
Throughout September and October, we "pawed it forward" once again via the Great Hay Giveback. A portion of all Oxbow hay purchases (15- and 20-ounce varieties) made during this timeframe is donated to small animal rescues in need. We invited retail partners and pet parents to nominate and vote for their favorite rescues throughout this special campaign.
Pet Releaf
Littleton, Colo.
Shelby Bank, marketing and advertising coordinator
In 2018, we have donated to more than 30 charitable pet-focused groups across the United States, including rescues, pet medical funds and shelters, to ensure that cats and dogs in need have direct access to our certified USDA Organic cannabidiol (CBD)-infused products. We've formed long-term donation relationships with two organizations: The Mona Pants Foundation, a nonprofit focused on raising money for rescue groups that house dogs with extremely high medical expenses, and Cayleb's Kindred Senior Dog Rescue, a local Denver organization that works tirelessly to ensure that euthanasia-listed senior dogs find loving foster, forever and/or hospice homes.
Through partnering with these two outstanding organizations in 2018, we have provided pain and seizure management, anxiety control and comfort to at-risk pets throughout the United States on a monthly basis. We look forward to continuing to provide our high-quality CBD-infused pet products to animals and organizations that are also focused on changing what "healthy" means for pets.
Pets Best Insurance
Boise, Idaho
Chris Middleton, president
In July, we reached our newest milestones as a company by insuring our 100,000th pet and processing more than 1 million claims. To celebrate these amazing achievements, we chose to give back to our local Boise community with a donation-matching fundraiser in support of The Idaho Humane Society.
As the very first pet insurance company rooted in Boise, it is important to us to give back and support animals in need, both nationally and locally. We held our fundraiser on our Facebook page, where we encouraged followers to participate and promised to match up to $1,000 in donations. We exceeded our goal with the support of our policyholders and ended up donating $1,400.
Petsport 
Pittsburg, Calif.
Darin Eisenbarth, president 
Since 1995, we have supported hundreds of 501(c)(3) nonprofit organizations with toy donations as we feel this is a great grassroots way to support all organizations—big and small. We have donated thousands of items to animal rescues, service organizations, dog walks, schools, animal shelters, SPCAs and many more.
We know these organizations rely on donations to continue to do the great work they are providing for animals and other worthy endeavors. Some of the items donated go directly to animals waiting to be adopted, and others go to fundraising events to help generate money to keep the good work going. We believe that animals deserve the best toys available, hence our slogan: "Making life a little more fun … one lucky pet at a time."
Some of the companies and events we have donated to this year are: Greyhound Pets of America (Roofest 2018), Service Dogs (Mighty Texas Dog Walk), Tillamook Animal Shelter (A Cause for Paws Tillamook), Lazy Dog Rescue (Wheel of Fur-Tune 2018, Doggie Street Festival, Weiner Dog Races), MaxFund Animal Shelter (BarkHappy Fundraiser), Baltimore Humane Society (Dog Fest), German Shepherd Resource and Rescue Center, Lake Traverse Animal Rezcue (Walk for Paws 2018), Monroe County Animal League, Houston Area Doberman Rescue (HADR OcDoberFest) and Humane Society of Whitley County.
Pioneer Pet Products 
Cedarburg, Wis.
Shannon Supanich, marketing manager
At Pioneer Pet, we love to give back to nonprofit animal rescues as well as local charities. We, along with Fromm Pet Food, donated to hurricane relief. This year, we have donated to many charities that help keep animals safe and off the streets. We also have donated to local charities such as schools and the fight against breast cancer.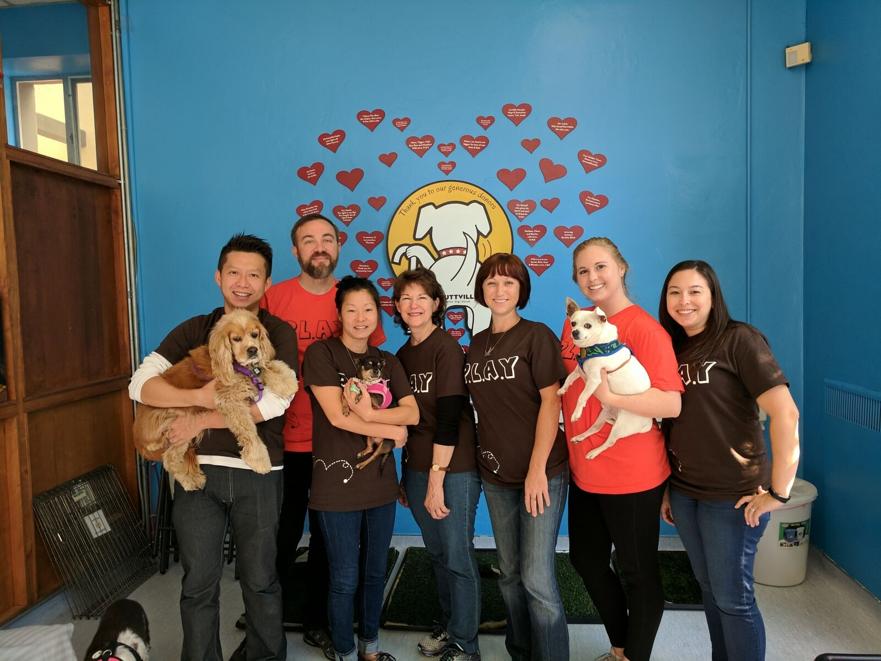 P.L.A.Y. (Pet Lifestyle and You)
San Francisco
Natalie Hennessy, senior public relations and marketing manager
P.L.A.Y. was founded on the belief to never settle for less. As a result, creating high-quality, eco-friendly pet products was just the beginning. In 2012, we partnered with The Petfinder Foundation to launch the Warm Bellies Initiative. For every bed purchased on our website, we donate a special edition Chill Pad to a shelter pet in need. To date, we've donated more than 2,000 Chill Pads to organizations across the U.S., providing countless animals with a cozy, safe space to rest while awaiting their forever homes.
Along with this, we donate beds, accessories and toys to 501(c)(3) rescue organizations to assist with their fundraising efforts. Most of these organizations receive no government funding and rely solely on donations to meet their ever-increasing costs. In an attempt to help, last year, we donated more than 450 products to 122 organizations across the country.
And we didn't stop there. Our partnership with Muttville Senior Dog Rescue is committed to finding forever homes for senior dogs. Through this, we host two events each year where adopted seniors receive donated beds and Muttville receives a portion of product sales.
Beyond our Bay Area home, 2 percent of all proceeds from our Under the Sea, Bugging Out and Safari Toy Collections benefit the International Fund for Animal Welfare, supporting worldwide wildlife rescue efforts. In addition, proceeds from the sales of our Mustache Bed and Movember event are donated to Zero—The End of Prostate Cancer.
Lastly, we award a $1,000 annual scholarship to a high school senior through our Scholars Helping Collars Program. We recognize and reward the senior whose story best exhibits the impact they have made on behalf of a rescue animal or to promote the cause of animal rights and welfare causes. 
Pure Technology
West Henrietta, N.Y.
Bonnie Robson, brand ambassador
We here at the Dozers Dental Chew factory care deeply about abused, homeless and abandoned pets. Whenever possible, we support our local humane society Lollypop Farm, so that we know our contributions will be used to help animals in need. Lollypop Farm rehomes thousands of animals per year and spares no expense when it comes to health care for injured or sick animals. It relies on the kindness and support of its community to raise funds for these animals.
We had a booth for our second year at our local humane society's big event, Lollypop Farm Walk for the Animals, at Barktoberfest on Sept. 29. It's the biggest pet-friendly walk and festival to benefit Rochester's pets in need.
We gave out thousands of chews to dogs at the event, and we supported Lollypop with our monetary donation and product donation to go into gift bags for attendees. We were a Frisky Pup level sponsor of this event.
We also donated raffle baskets of our products to other fun fundraising events that Lollypop holds, and many of our employees support Lollypop Farm and its efforts in our community.
ThunderWorks Co.
Durham, N.C.
Kevin Roberge, marketing director
Supporting the great work of shelters and rescue groups has been part of our mission from the beginning of ThunderWorks in 2009. Since that time, we have donated tens of thousands of ThunderShirts to organizations across the country to help pets better cope with anxiety issues and more quickly find forever homes.
Over the past year, we have continued with thousands of donations and supported fundraisers whenever possible. We always welcome recommendations of shelters or groups for donations and requests for product for fundraisers at donations@thundershirt.com.
Treatibles
Petaluma, Calif.
Jodi Ziskin, director of communications
Our popular Tater's Sweet Potato Tots chews have a notable story of our ongoing support of Villalobos Rescue Center in California. It all began with a special dog named Tater Tot.
Tater Tot is a rescue pit bull from Villalobos Rescue Center. He was found roaming the streets in Los Angeles and brought to Villalobos in 2010. There, he was adopted by Mariah, a family member helping run the rescue who knew he had physical discomfort and mental distress, and who was determined to bring him relief. 
Using our chews, Mariah saw a positive change in Tater Tot's physical and mental demeanor. With his vigor for life back, Tater became a liaison for Villalobos and helped rescue dogs coming into the center feel welcome.
When our founder, Julianna, heard about Tater Tot's story and the costly treatments Villalobos provides to its rescues, she was moved and created our Tater's Sweet Potato Tots line, with a portion of the proceeds going to Tater Tot's friends at the rescue. For every bag purchased, $1 goes directly toward veterinary expenses for the Villalobos Rescue Center.
Since 2017, Tater Tot has served as our ambassador, promoting health and wellness to rescue friends nationwide. Over the past year, we have donated $14,500 to the Villalobos Rescue Center and helped these lovable dogs receive the veterinary care they need. We love working with Villalobos, and we're thrilled that, through Tater Tot, we're able to make a difference in the lives of rescue dogs.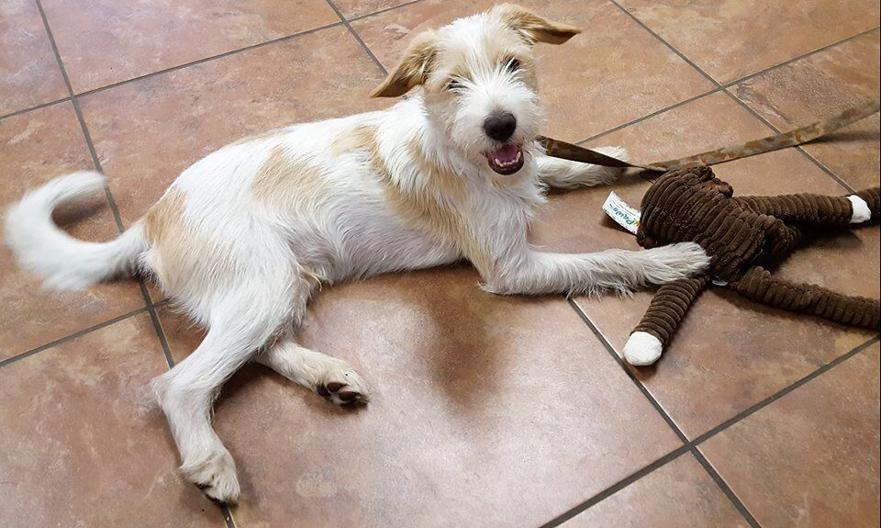 ZippyPaws
Chino, Calif.
Leah Angelos, sales representative
Here at ZippyPaws, we have a commitment to engage with the community and donate to those in need. In 2018 alone, we have donated more than 4,000 toys and accessories to local nonprofit organizations. The group we worked with most frequently this year is Taking it to the Streets with Lori and Shira based out of Riverside, Calif. Its mission is to bring donated food and pet supplies to the dogs and cats living on the streets as well as water, snacks and toiletries for their homeless human companions. ZippyPaws, along with the rest of Taking it to the Streets' supporters, help provide spay and neuter surgeries, vaccinations, microchips and county licenses for these street pets. 
Another way we "Paw It Forward" is with the recent launch of our Zippy Charity philanthropy toy line. Each toy is designed to benefit a specific cause, and for every Zippy Charity toy sold, we donate $1 to a handpicked organization and help raise awareness for its cause.
Currently, we have two toys in this philanthropy line: Camron the Camo Gator and Drake the Dragon. Camron the Camo Gator represents our efforts to rescue, reunite, re-home and rehabilitate any retired working dog that has serviced mankind in some capacity. We selected the nonprofit Mission K9 Rescue of Houston to represent this toy. Our newest addition, Drake the Dragon, was developed to benefit and highlight autism awareness. We selected Paws With A Cause to represent this toy because we strongly believe in its efforts to train dogs to act as facilitators to minimize triggers and improve social interactions for children with autism.
With the Zippy Charity toy line, we continue to help raise awareness and have donated more than $15,000 to these nonprofit organizations. As we continue to grow, ZippyPaws will continue to donate to our local charities and partner with more nonprofit organizations.
Ziwi Ltd./Ziwi USA 
Overland Park, Kan.
Sharon Durham, marketing communications manager
Year-to-date in North America, we have donated about six tons of food to local pet rescue groups and to Rescue Bank, a program of GreaterGood.org that provides grants to the animal rescue community in the form of donated pet food.
In New Zealand, we provide manpower, free or discounted food, and direct financial assistance to several organizations that foster the special bond between dogs and humans. These organizations include: Canine Friends Pet Therapy, DOG-abled and Perfect Partners Assistance Dogs Trust. Canine Friends Pet Therapy is a New Zealand-wide network of people who share their friendly, well-behaved dogs during visits with patients in hospitals and residents in rest homes and hospices to provide companionship and comfort, and to help them feel more connected to the outside world.
DOG-abled provides safe, supervised dog contact experiences for children with physical, emotional, behavioral or intellectual challenges or vulnerabilities. Perfect Partners Assistance Dogs Trust provides trained dogs to individuals who are not supported by other disability assistance dog organizations.