MaryMac's Doggie Retreat is Louisiana's first Black-owned doggie day care in the state, says owner Courtney McWilliams. Her business's mission is to provide dog owners with a safe place where they can bring their pets, socialize and meet other dog owners, and learn about the healthiest and latest trends for dog care.
Pet Product News: Please tell us about the types of services you offer at MaryMac's Doggie Retreat.
Courtney McWilliams: Each and every service that I offer was based on a need that I had. We are not your average doggie day care; we specialize in dogs with anxiety. Dogs with anxiety are very underserved, with limited resources for the "pawrents."
We offer the following:
Boarding: As you know, this is an overnight service located at MaryMac's. Your dog will enjoy a day with "furiends," snacks, private walks, unlimited attention, and a comfortable suite with jazz music and the scents of lavender.
Day care: This service is very similar to boarding, but without the luxuries of staying overnight. Dogs enjoy a structured day with planned activities, two private walks, naptime, snacks and pictures for report cards.
Grooming: We offer a spalike setting for the dogs. They enjoy playtime with new "furiends" until their spa day starts. This includes a therapeutic lavender bath, deep condition and blowout. There is also the option for a haircut and nail trim.
From time to time, we like to have a "pawty," which is normally during day care. Dogs enjoy professional pictures and themed activities throughout the day.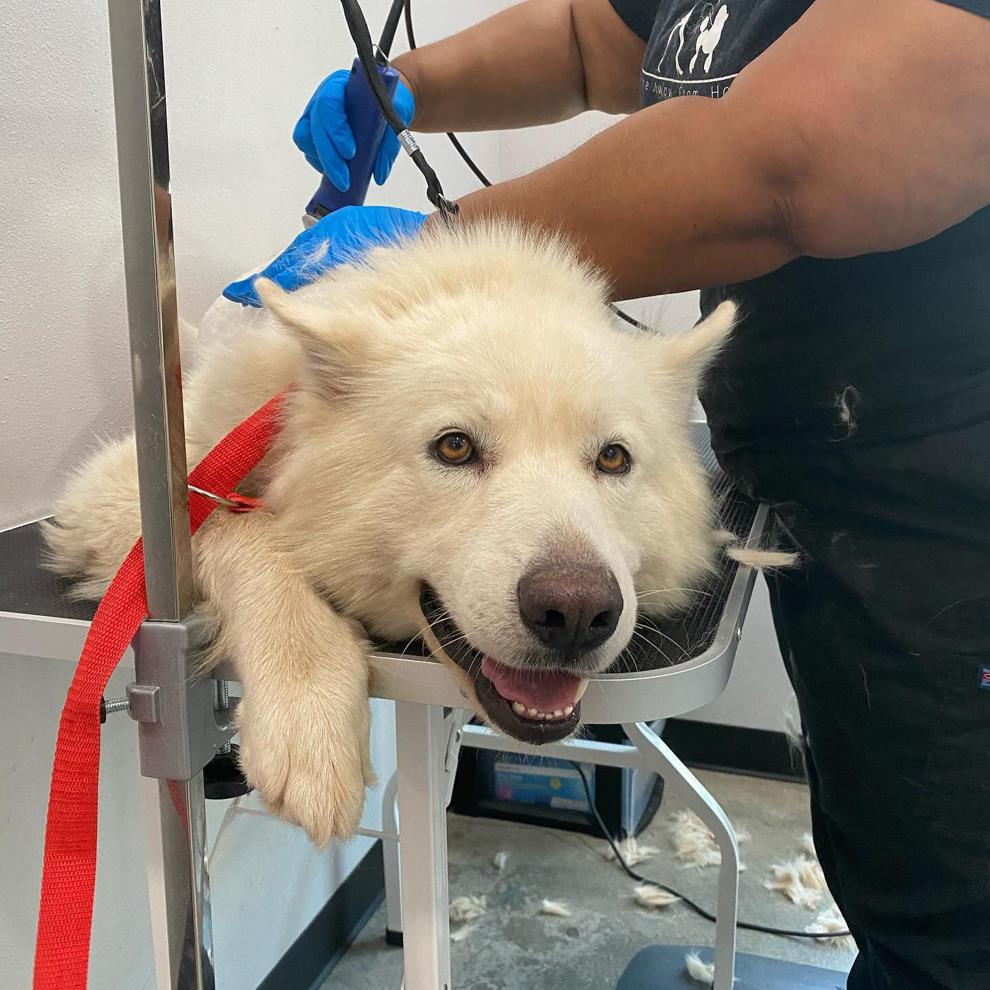 PPN: What is MaryMac's Doggie Retreat best known for?
McWilliams: We are known for catering to dogs with anxiety and providing owners a safe place for their pups to hang out for the day.
PPN: How do your grooming services complement your boarding and day care services? 
McWilliams: Our grooming services make boarding and day care extra special. There's nothing like picking up your dog at the end of the day knowing that they had the chance to play with friends and they are coming home so fresh and so clean.
PPN: What are your favorite grooming products right now?
McWilliams: Right now, I am loving our house-branded lavender shampoo and conditioner. We make this shampoo and conditioner in house, and it will be available this summer for purchase via our website, marymacsdoggieretreat.com. Our lavender shampoo and silky conditioner treats for hot spots, which are common here in Louisiana, as well as helps to relax your dog. There's nothing like a clean-smelling pup and a calm pup.
PPN: What are the most challenging aspects of running a grooming, boarding and day care business?
McWilliams: Whew, working in the business and finding stable staff. For the last year, it has been extremely hard to find stable yet adequate staff to hire because I was competing with unemployment. That left me working in the business daily, which left limited time for me to work on my business.
PPN: What grooming trend have you been keeping your eye on most closely? 
McWilliams: Coloring/creative dying. I was never a fan of it in the beginning because I did not understand it, but now I am in love with the idea, especially since a lot of my clients are asking for it. I have been practicing creative coloring with my dogs. One of them has a blue and green mohawk; the other has purple and pink ears and a tail.
PPN: What is your best tip for connecting with customers?
McWilliams: Be personable! All of my clients love that they are able to connect with me on Instagram and Facebook. There's nothing like getting a random message on social media about their experience and pictures of the pups sleeping after a long day of play.
PPN: What business goal are you hoping to achieve in 2021?
McWilliams: One of my goals is to launch my line of dog shampoos, conditioners and custom "doggie and me" apparel. The shampoos are on target to come out this summer, and the clothing should launch this fall. I am really excited about this. I have some other things in the works too that I am planning, but I am not ready to speak on it just yet.