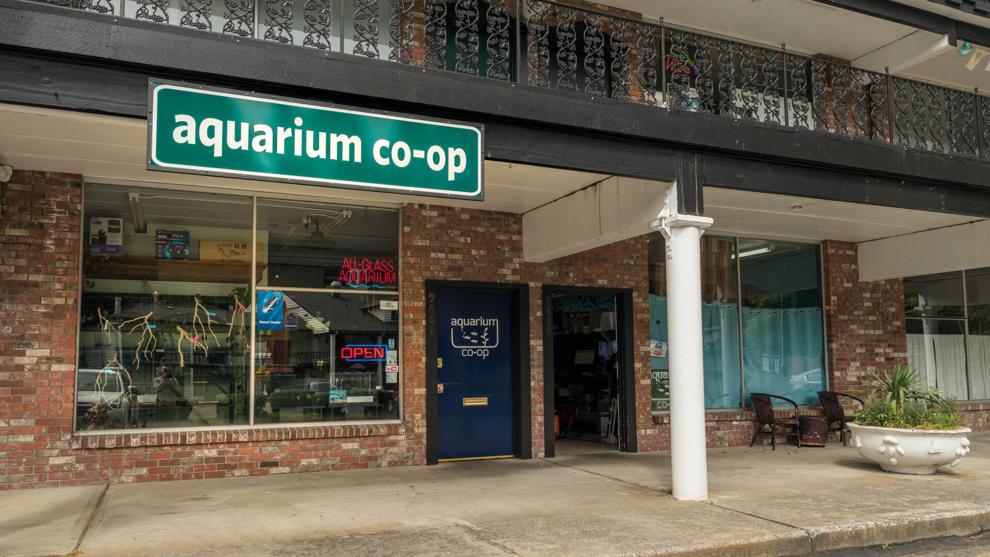 In today's world, the phrase "organic growth" is nearing cliché; however, when it comes to the evolution of Aquarium Co-Op in Edmonds, Wash., the shoe fits. At every turn, owner Cory McElroy has watched his venture flourish through hard work and gradual, unforced momentum. Core values embrace education, honesty, transparency and science. These attributes are interwoven with an energy that promotes the local and global fishkeeping community, staff members and the environment.
McElroy was introduced to his own aquatic passion by a friend with a pristine 72-gallon aquarium. At the time, McElroy's familiarity with the hobby consisted of the vague memory of a relative's murky corner tank replete with plastic plants and a handful of carnival goldfish. So, it followed that upkeep entered the conversation.
"[The aquarium] was nicely planted with lots of tropical fish and looked amazing," he says. "He said the plants cleaned the water; he just had to feed the fish and change the water every once in a while."
Captivated, McElroy acquired his own aquarium a short time later. He woke one morning to babies in the tank, and breeding soon served as a stepping stone to fish store employment. From there, and with the encouragement of customers and others within the industry, the entrepreneur took a leap of faith. Striking out on his own in 2013, McElroy opened Aquarium Co-op for business in 1,200 square feet of space.
"There were a couple of deciding principles to opening my own store," he says. "One, I thought pet and tropical fish stores were not doing enough with Facebook and email marketing. Their websites were not up-to-date and were often difficult to navigate. I thought I could at least compete by involving more technology."
Whether in the world of social media, online or brick-and-mortar retail sales, McElroy felt, secondly, that honesty and transparency would prove the most effective means to marketing and building relationships. It's a winning combination, and one that also extends to the competition.
"If a competitor is offering a great deal on something that a customer is intending to buy, we don't believe in trying to sway them," he says. "It took awhile; people were trying to figure out what was in it for me. Why was I so honest?"
However, beyond these aspirations, building a business that would support a passionate hobbyist in a full-time industry profession, with the ability to raise a family or buy a home on earned income, was a leading consideration for McElroy.
"That has been my mantra the whole time," he says. "I was about fixing some of the problems that I was encountering, like not getting health insurance. I wanted to stay in this career path, but outside of being hired as perhaps a representative for a brand, the option to live out my life enjoying fish just didn't exist."
Lofty goals, but for McElroy patience is another virtue, and for the first few years in business, he embraced a prudent lifestyle.
"I wasn't really earning a salary for myself the first year; my wife supported us 100 percent," he says. "I had to be frugal and make tactical decisions."
This pragmatism extended to purchasing decisions.
"I had so little money and it really had to go far, so I'd go to fish wholesalers at 3 a.m. and handpick certain fish or plants, making sure they were healthy and ready to sell quickly, because those fish were literally going to keep the store open," he says. "It was the equivalent of clipping coupons while on a budget. We'd build up a little more money and maybe purchase another light for an aquarium, and then push forward."
While McElroy's ideology of "just outwork the competition" gained some traction, after a few years, the businessman decided to branch out.
"I had one part-time employee, and I couldn't keep the pace up forever so decided to take some of the time I was pouring into the business to focus on YouTube videos," he says.
Initially, the effort seemed slow-going. At the time, the channel was less established, making it difficult for McElroy to determine the scope and interest of his viewers. That uncertainty was set aside, however, when he attended Aquatic Experience, a saltwater and freshwater consumer and trade show, in 2017.
"I was recognized by a lot of people, and that was a big shift because up to that point, in my mind, I owned a fish store in Edmonds that served the local community," he says. "It was fun and awkward, and I really didn't know what to do with that."
Today, McElroy's YouTube educational videos and product reviews receive approximately three million views per month, he said.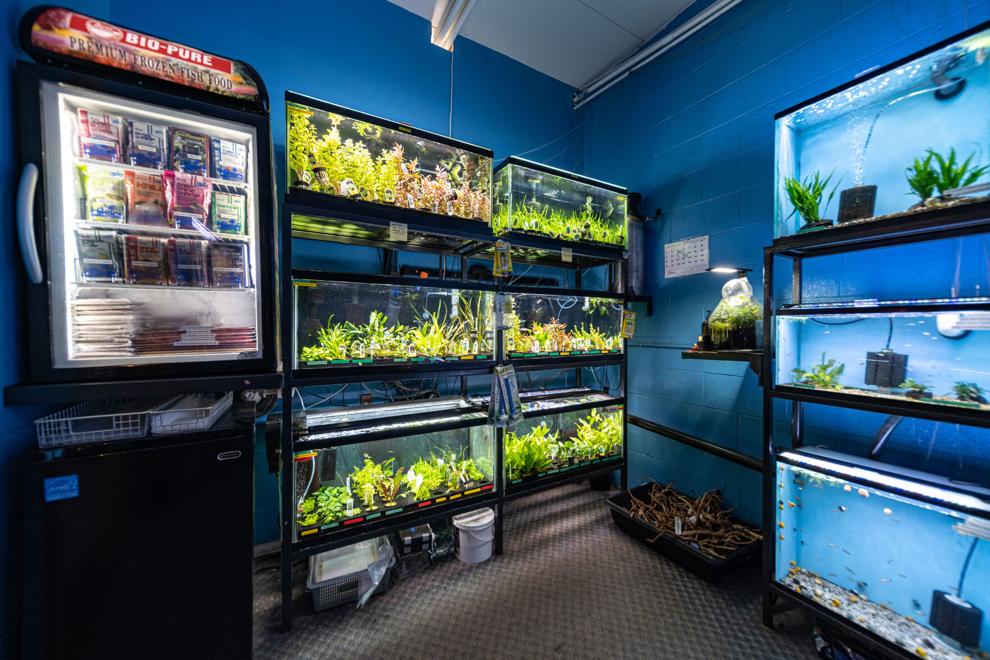 A Steward of the Hobby
As a steward of the tropical fish hobby, McElroy believes that guiding newcomers and established hobbyists to be successful is vital to establishing a lifelong customer and to promoting the industry overall. To meet this objective, staff expertise is the first step.
Many employees at Aquarium Co-Op are not only avid aquarists, but also previous customers.
"At least half of our employees were once customers, and we find that works out well because they already know what we stand for and are willing to carry out our mission," McElroy says. "It's not about the money; it's about passion and education."
True to the company's original intention, these experienced and caring emissaries earn a living wage, and are offered medical insurance, a matching 401(k) plan and a monthly fringe benefit redeemable for a wide range of indulgences, from travel to a family night out.
"The goal is to work hard and also enjoy time at home," McElroy says. "Not everyone has disposable income, so this allows them to buy a luxury for themselves and their families."
As these dedicated professionals guide customers through the selection process, pet suitability is underlined.
"There are fish that are very beautiful but may not be easy to keep or require large aquariums," he says. "We spend a lot of time explaining that while these may be great animals or pets, not everyone is ready for that commitment."
The store's product mix is replete with live aquarium plants and freshwater tropical fish as well as snails and shrimp, and a full line of supplies.
"All of the tanks in our store are built on ecosystems. We don't sell any plastic plants or fake decorations," McElroy says. "Our goal is to educate people about nature."
As is promoting the hobby as a family pastime.
"We are trying to make a hobby and want the family involved," he says. "What we see happen is someone in the family falls in love with the hobby and, often, it is not the person the fish were bought for, and we know that when someone turns into a hobbyist, it is usually a lifelong [thing]."
The road to success is paved by facilitating an enjoyable experience for the newcomer.
"We have easy test strips and other items that make taking that step stress free," he says.
Whether fish are incoming via the wild or from a wholesaler, where a massive number of fish are confined, disease can spread quickly. To further ensure a positive outcome, new arrivals are quarantined, receiving a "med trio" of treatments for bacterial and fungal infections, tapeworms and internal parasites.
"Everything is treated and sits in our quarantine room, or a 'not for sale' tank, for a week," McElroy says. "We have found this length of time is enough to observe and sell a healthy animal."
The employees-only quarantine room, located behind glass doors, is visible from the sales floor. Fashioned after a restaurant's open-kitchen concept, this transparency allows customers to observe the process and form their own opinion rather than making assumptions, according to McElroy.
"We definitely make a point of saying, 'Look, we are quarantining the fish, making sure they are healthy,'" he says. "People are willing to pay a bit more for that."
In order to further ensure the health of plants and animals, no aquarium shares water with another throughout the store.
Aside from McElroy's own 2,000-square-foot breeding facility at his home, fish are also bred specifically for Aquarium Co-Op by a master breeder, Dean Tweeddale. The expert has been breeding and keeping fish for 50 years and is a personable presence on the Aquarium Co-Op YouTube channel.
"I think what the public really loves about Dean is that he can produce more fish than most people can fathom in a 10-by-10-foot facility," McElroy says. "I am a fish breeder as well, and before I opened my store, I ran the Greater Seattle Aquarium Society's Breeder's Award program."
In an effort to assist owners who may be unable to keep an animal for varying reasons—for instance, a fish that has grown too large or might be too aggressive—Aquarium Co-Op will assist in rehoming efforts.
"One of our principles is that any fish we sell we will always take back for free," he adds. "It's the responsible thing to do, and this is why we want to place fish in the proper home, because if we don't, it's going to come back to us and be much harder to sell."
Navigating a Pandemic
As a pandemic raged and shutdowns took effect, McElroy worried for his staff.
"I spent months basically calculating how long I could keep all my employees full time if we had to shut down," he says. "We are a cash-based business, we don't take debt out on anything, so we had built up enough reserves to keep the staff on for three months."
Deemed essential, the store remained open, and while brick-and-mortar sales endured, online ordering skyrocketed as local residents and enthusiasts across the country stayed at home.
E-commerce sales were added to the Aquarium Co-Op repertoire in 2017, when McElroy returned from Aquatic Experience.
"After being recognized there, I thought I should really think about selling online, and shortly after, began posting literally one product at a time," he says. "We were very bootstrap; if I had three bottles of dechlorinator on the shelf, I would also list them online. If I sold two online, I'd take that money and reinvest it."
As demand escalated, the e-commerce inventory of plants and supplies grew to include 45 Aquarium Co-Op branded products, all housed today in the company's 10,000-square-foot warehouse in Everett, Wash. Fish are not included in the online offerings.
"It is very difficult to reliably ship fish year-round," he says. "If a plant arrives dead, that's unfortunate and we'll give a refund, but if a living animal arrives dead, even if it's out of our control, the outcome is not good."
Should a plant or supplies arrive damaged or become lost in shipping, a generous refund policy is in place. Not only is the order reshipped free of charge, a refund is issued, along with a $20 gift card.
"When a customer is in a situation like that and nobody will help, it burns a bridge that can never be repaired, but when you make things easy, it keeps that bridge open," McElroy says. "We make lifelong customers that way."
Unlike at many e-commerce retailers, plants are grown and stored on site.
"In our industry, a lot of the plant sellers will take an order, then place their own order, and they'll take it out of their box and put it in a box for the customer and ship it out," he says. "We actually grow the plants and have a warehouse to store them."
Further, as a wide range of industries have been plagued by supply chain issues, including aquatics, McElroy's strategy of maintaining a six-month supply of Aquarium Co-Op's own branded products, as well as a three-month supply of all other goods, has served the company well.
"When supplies dried up around the country, we were kind of the last ones standing with plenty of inventory, and demand kept going up and up," McElroy says. "Obviously, the whole world is now finding out that the 'just in time' supply chain has big disadvantages."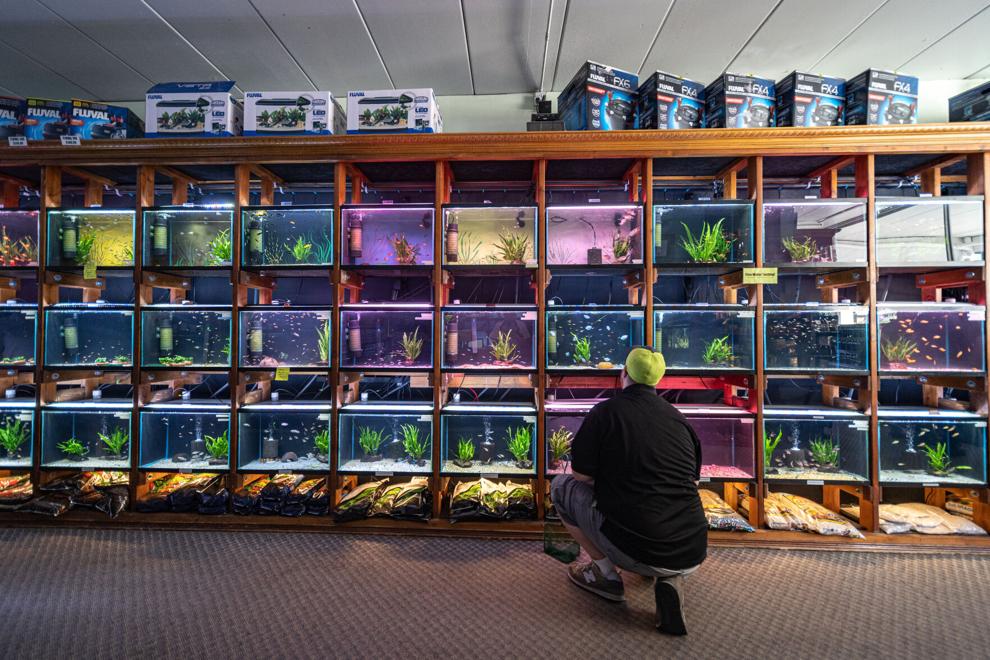 Educational Travels
In keeping with McElroy's original philosophy of utilizing social media, the vast viewership of YouTube has proven the perfect platform for enlightening enthusiasts. Besides informational videos, McElroy and members of the Aquarium Co-Op team incorporate travel into the mix. In August 2021, the team charted a course for Peru and the Amazon River, chronicling the adventure for viewers. This was their third venture to the region.
"We were showing the habitat of the fish we sell," he says. "It was more of a National Geographic type of experience with a goal to educate."
While on camera, McElroy explored a range of issues that locals, the fish and, ultimately, hobbyists are facing.
In the belief that networking is fundamental to hobby enjoyment and success, the Aquarium Co-Op Club was established, with a current roster of more than 3,200 members worldwide.
"There are so many people in this country and around the world that don't have a local club to join, and they feel alienated," he says. "We started our own club in an online form so that everybody can partake, no matter where they are in the world."
A nominal membership fee offers access to informative live video presentations—for example, tutorials on fish breeding with master breeder Tweeddale, or other experts sharing unique aspects of the fish world. The monthly productions are archived, allowing members access to past seminars.
In addition, in-person gatherings are in the planning stages.
"They will be similar to our livestreams and take place in cities across the country," McElroy says. "We have already held a few locally and a one at a convention in Florida."
The live workshops are open to nonmembers as well; however, members take home special gift bags.
"We try to be as inclusive as possible," he says. "I believe that when people are face to face with each other they find a lot more in common than from behind a keyboard."
The Aquarium Co-Op website's CARE (Community of Aquarists who Respect Each other) forum was formed with the goal of establishing a community where enthusiasts interact and share information.
"I study social media all day long as part of our marketing, and I know it is highly addictive, so on one hand, I'm telling people to go enjoy nature daily or spend time with their fish, but also trying to keep them online to interact with our company," he says. "With the forum, our goal is to be polite to everyone, and to treat it like reading the paper in the morning or at night."
A worldwide club tracker is another website offering.
Closer to home, involvement in the local community takes on myriad forms. For example, Aquarium Co-Op once donated aquariums and supplies to support a local Girl Scout troop in its efforts to earn a nature badge.
"Two of those Girl Scouts are now hobbyists," McElroy says. "We do a lot for teachers, too, referring them to Pets in the Classroom, an educational grant program, and then we supplement whatever they need on top of that.
"We do what we can; if we see something that is the right thing to do, we find a way to do it," he says.
---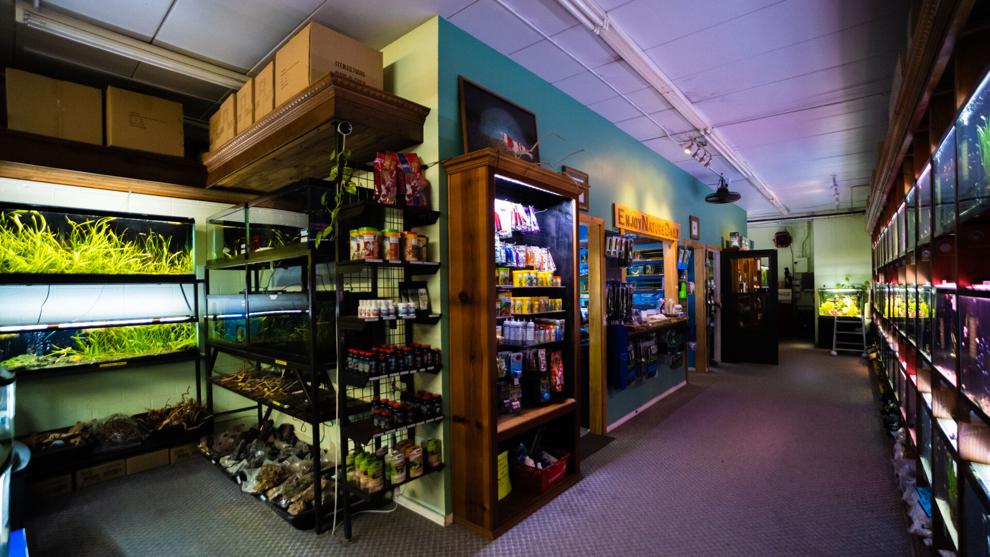 Aquarium Co-op At a Glance
Owner: Cory McElroy
Location: 9661 Firdale Ave., Edmonds, Wash.
Number of employees: 32 full time, 2 part time
Square footage: 1,200 retail, plus 10,000 e-commerce warehouse
Years in business: 8
Website: aquariumcoop.com
Products and services: Freshwater fish and supplies, water testing, e-commerce, delivery, CARE online forum, Co-Op Club, YouTube educational videos, worldwide club tracker
---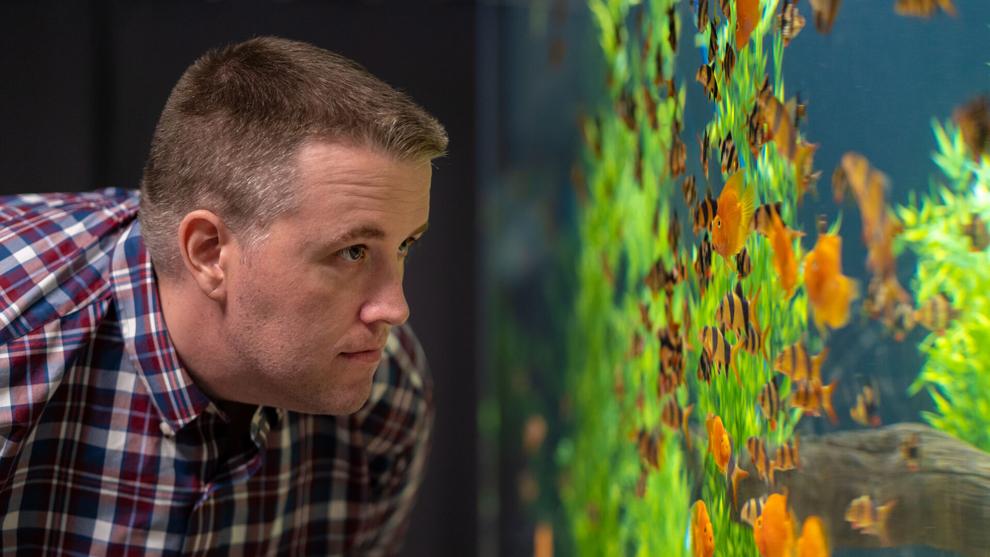 It's A Retail Life
What is Aquarium Co-Op best known for?
Cory McElroy: Live aquarium plants and community fish.
What's the greatest challenge for the independent fish retailer today?
McElroy: Marketing effectively compared to the online stores. It's a difficult value proposition to ask a consumer to spend 20 to 50 cents more on a bag of food because they are coming to an independent retailer and gaining knowledge, as opposed to purchasing from a big competitor or an online retailer.
What is the biggest challenge for the fish industry overall?
McElroy: The role of the wholesaler no longer makes sense in that there is no profit margin in the products to compete with the online retailers. Every big company that is selling direct to Amazon is ruining the wholesale margin, and lots of big companies in our industry are cutting out the middleman.
Are you watching any interesting trends?
McElroy: With COVID, a lot of new people entered the hobby. As store owners, we'll see how good we are at keeping these customers engaged in the hobby as opposed to going back to what they were doing pre-pandemic.
What do you see for the future of Aquarium Co-Op?
McElroy: We have been very fortunate to become a stable, profitable company, so for me, it is about finding more ways to go worldwide into the club scene. It's a huge step, but of the three million views per month on our YouTube channel, only 55 percent of those viewers live in the U.S. So we know that we have lots of influence. How do we keep building relationships and infrastructure to facilitate and provide the same level of care that we do right now when we launch worldwide?
---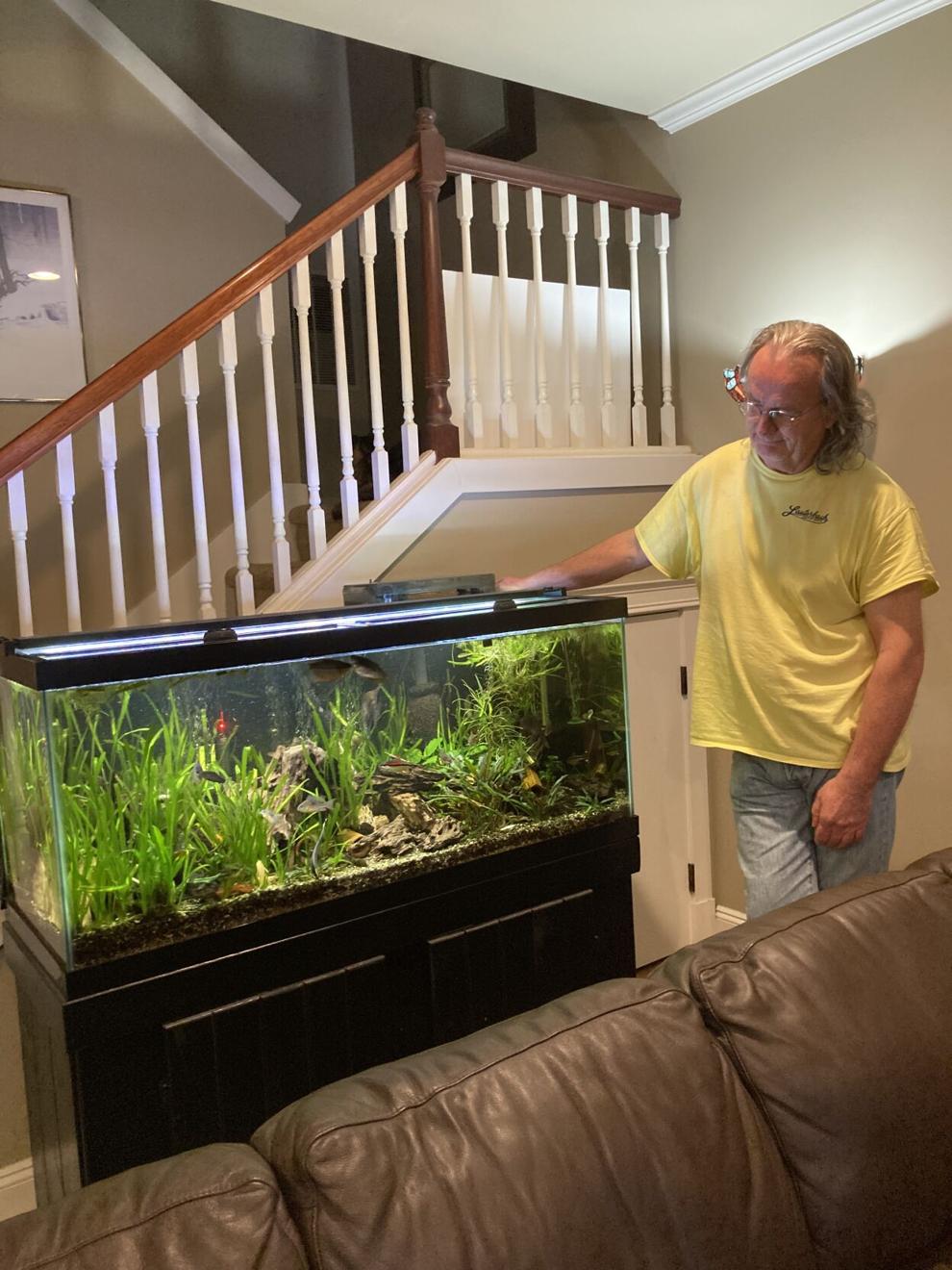 A Lifelong Hobby
When 12-year-old Bob Vanden Akker opened his Christmas gift years ago, he likely would not have envisioned that the shiny, new aquarium would point him down the path to a decades-spanning hobby.
"I've kept fish pretty much nonstop since then, and I'm 65 years old," he says. "I worked in an aquarium store in the '70s for three years, and that really got me hooked. I've loved the hobby ever since."
Retired after 32 years with the city of Bothell, Washington's Parks & Recreation Department, Vanden Akker enjoys four tanks at home, while also assisting more than a few friends in tank maintenance.
"One way or another, I have a hand in helping them out, and they all love the Co-Op and go there all the time," he adds.
The enthusiast discovered Aquarium Co-Op shortly after the endeavor opened in 2013. Vanden Akker has a particular fondness for loaches, and when they breed, he takes the offspring to Aquarium Co-Op, exchanging them for store credit for feed or supplies.
Vanden Akker noted that it's the knowledgeable staff and stellar customer service that keeps him coming back.
"It's not your typical fish store; the guys and gals there are incredible. It's not just a job for them. They are avid aquarists—it's their passion," he says. "I almost think those folks would work there for free they love it so much, and when you do run into a problem, and eventually everyone does, someone there knows how to solve the issue."
Besides these attributes, the hobbyist also credits a dedication to creating natural environments with the continued success of Aquarium Co-Op.
"Cory has taught people the use of live plants. He doesn't really get people involved in the aquarium hobby as much as he gets them involved in an ecosystem—he teaches them how to do things naturally," he says. "When you develop an ecosystem, it's a slice of nature in your house. People are just amazed by the plants, the driftwood and the aquascapes, just as much as they are by the fish themselves."
Besides shopping in the store, Vanden Akker also orders product online and credits the warehouse employees with speedy delivery.
"I shop online every once in a while—if I see a plant that I want, you have to jump on those things," he says. "I swear, it arrives at the doorstop before the day is over.
"I think Cory's plan is for everyone in the U.S. to have an aquarium in their house, and I think he might pull that off between the YouTube videos and educating people."