Tell us about how K9 Granola Factory came to be.
Janie Smyser: The idea of K9 Granola Factory came about as we started to notice a trend toward human-grade and USA-manufactured foods. We realized that pet parents committed to feeding their pups nutritionally conscious food would welcome these qualities in treats as well. Knowing the amazing health benefits of oats in a dog's diet and the increasing sensitivity to wheat, corn, and soy, we decided to create a doggie granola bar consisting of vitamin-rich rolled oats and honey. And after several failed attempts, we finally developed the magic formula that came to be the base of our granola bars, a few of our cookies and our popular line of donuts.
You've since expanded with more treats, supplements, grooming products and even pet candles. How did you decide which product categories to pursue, and how do these products complement one another?
Smyser: Though the granola was growing in popularity, we began to hear from our customers that they were looking for low-calorie, crunchy, flavorful cookies that featured omega-rich foods. When we introduced our Pumpkin Crunchers, we were mobbed with excited buyers that loved the natural, healthy ingredients—especially the nutritionally packed pumpkin base. Soon we began to get feedback from customers that they wanted a softer treat for their dog, specifically for older dogs and puppies with sensitive teeth. Once again, our team brainstormed new cookie recipes that focused on quality ingredients with a cakelike texture, and our Soft Bakes were born. Over the next few years, we created additional treat lines that catered to the needs of sensitive diets, smaller mouths and finicky taste buds.
Additionally, with our focus on natural ingredients, we began to look at the many unnatural products in the home that could be negatively affecting our pets. This led to the development of our Bed & Bath and House & Home Collections, which were designed to complement the safe and natural ingredient line of our treats. More recently, we began to devise new and unique ways to use our signature granola, paying attention to the trends that are hot in the human world. This brought about the creation of our incredibly popular doggie donuts, and the subsequent expansion of our Donut Shop line.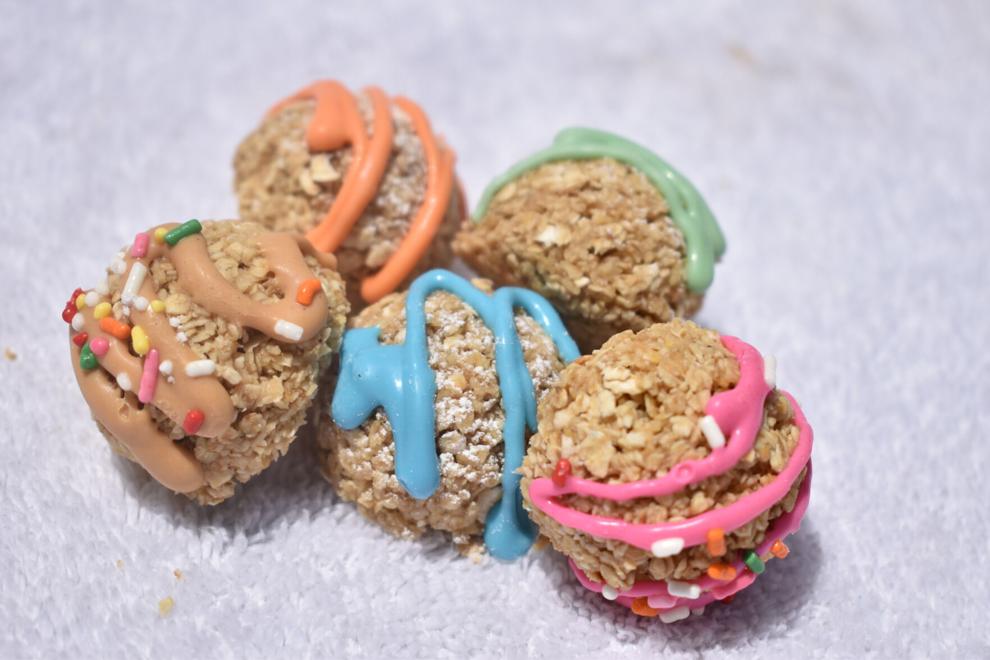 Give us a little overview of your current product portfolio and what sets these products apart from others on the market.
Smyser: At K9 Granola Factory, we offer an assortment of treats that meet the needs of every age, size and dietary requirement of our furry customers. We aim to provide products that offer a healthy balance of flavor and nutrition. Specifically, our signature granola is made with vitamin-packed oats, which support a healthy skin and coat and provide wheat-sensitive dogs with an alternative carbohydrate.
Our original Pumpkin Crunchers feature a fun pinwheel shape and boast antioxidant-rich pumpkin as the primary ingredient. Dogs are crazy for the unforgettable flavors and powerful crunch; pup parents love that they are low in fat, and rich in antioxidants, beta-carotene and vitamins. We also have a newer line of Crunchers that includes organic virgin coconut oil as the main ingredient, providing pups with a boost of vitamins B and C. Our Coconut Crunchers are also low in fat and packed with flavor.
Rip open a bag of our Soft Bakes and you will quickly understand why dogs and their owners drool over these delicious treats. We currently offer 12 unforgettable flavors of Soft Bakes that are crafted from the finest, human-grade ingredients (humans can safely nibble on these sweet treats too). The base of these easy-to-chew cookies is our signature oatmeal recipe, which is blended with a variety of specific ingredients and baked with love. The result is a soft, chewy reward that is perfect for canine friends of every age and size. Our top-selling Soft Bakes are available in regular size for larger chompers, or Bite size for smaller mouths.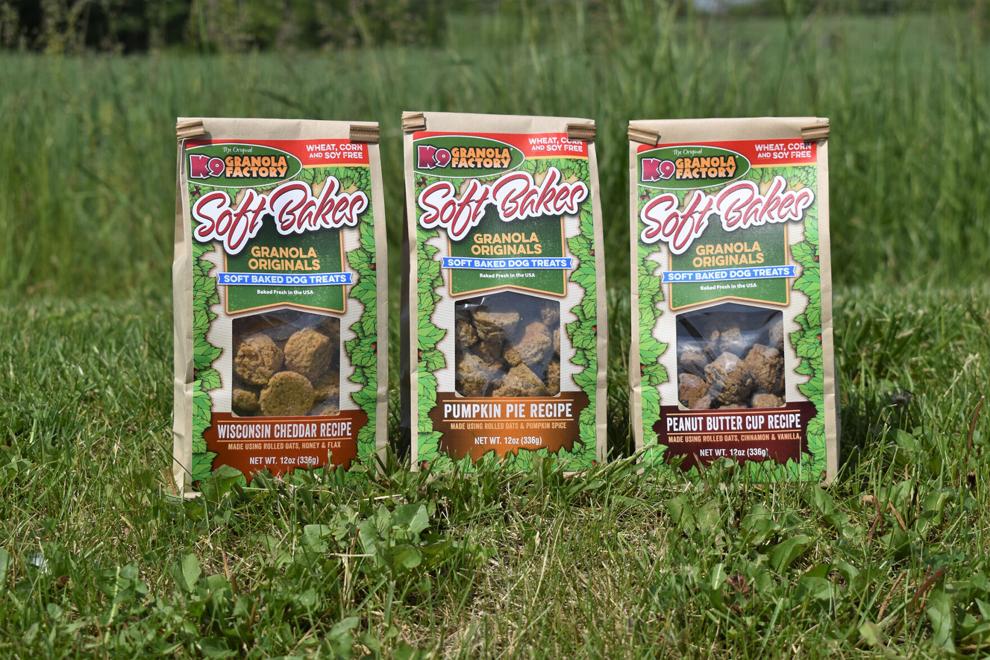 Our oven-fresh Quacks originated from the pleasant memory of pie baking with grandma. She would mold the extra pie dough into the shape of ducks and bake them—resulting in little shortbread pastry bites. We refer to our Quacks as the "Goldilocks" of dog treats—not too crunchy or soft, and not too big or small. Quacks are available in Blueberry and Vanilla, Peanut Butter Blast and Baker's Reserve Cheddar flavors.
Scrumptious, bite-sized K9 Granola Factory Simply Biscuits give pups that perfect canine crunch. Featuring the classic bone shape and handcrafted with natural ingredients, these tasty treats boast a smooth, hard texture that helps to scrape away plaque—promoting clean teeth and gums. Our Simply Biscuits are available in two convenient sizes and three yummy flavors, with more new and exciting varieties on the way.
Health-conscious pet owners looking for low-calorie and limited-ingredient treats love our natural Chips Collection. Featuring tastefully dehydrated fruits and vegetables including Apple, Banana, Coconut, Sweet Potato and Green Bean, these amazing snacks are rich in vitamins and minerals. As a bonus, our Chips line also helps to clean teeth and freshen breath.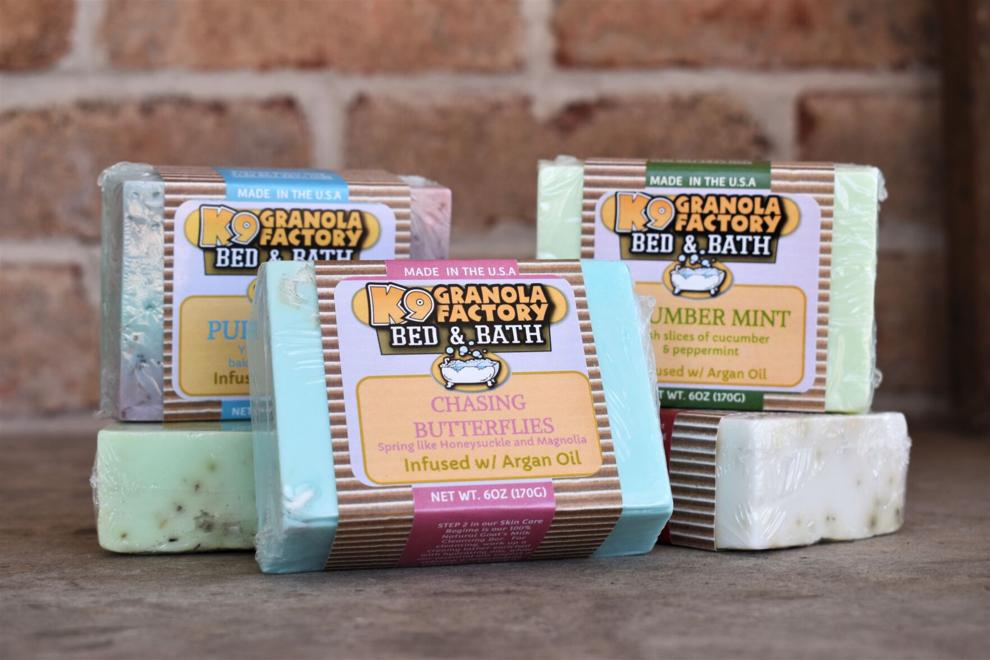 Our Bed & Bath Collection provides pups with the next generation in skin care. Our products are made with natural ingredients that are gentle on the skin and free from harmful sulfates, parabens, alcohol, artificial emulsifiers, and artificial colors and fragrances. Pet owners especially love our argan oil-infused Goat's Milk Herbal Bath Bars that clean, hydrate and smell amazing. Paired with our kaolin clay Bath Bombs, lush Whip body butters and moisturizing Mists, our Bed & Bath Collection offers parents a safe and effective way to pamper their pet.
Our newest line of products comes from our wildly popular Donut Shop. Made with our signature granola and covered in our house yogurt, we offer a tail-waggingly fun assortment of full-size donuts, donut holes, long johns, and our newly launched Mini Donut line. Customers love the many unique flavor varieties, including Peanut Butter Cup Blizzard, Carob-Covered Strawberry, Cinnamon Bun, and seasonal favorites like Pumpkin Spice and Monster Mash. Plus, pet parents can get in on the fun with our hip line of Donut Shop apparel.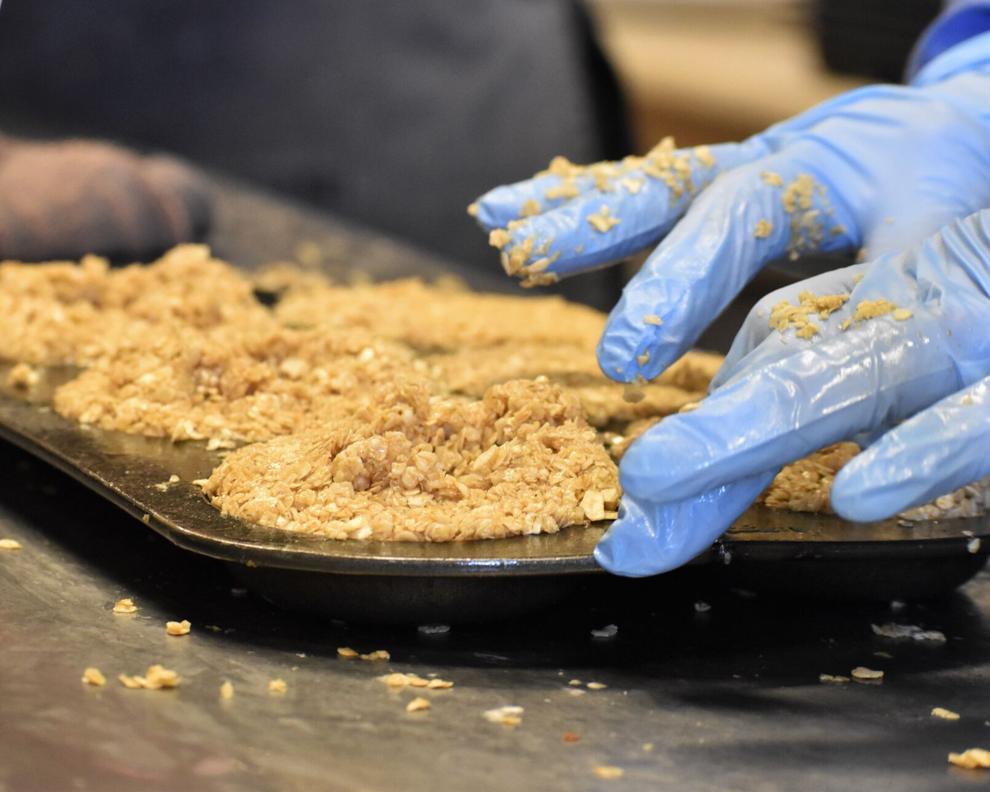 Your company's products are made in the USA. Is this an important selling point?
Smyser: We are proud to share that all products at K9 Granola Factory are made in the USA. This is not only an important selling point, but it is also vital to who we are. We built this company on the commitment to creating treats that include real, natural ingredients, and by making them in the USA, we can ensure the quality of the product we are delivering. Though all our products are crafted in the U.S., our creamy goat's milk is sourced from a trusted farm in Canada, and our banana chips are sourced from tropical locations across the globe.
As a retailer, you should communicate to your customers that products made in the USA have been regulated by the FTC [Federal Trade Commission] and meet necessary USA safety standards. This provides pet parents with comfort in knowing that what they are feeding and putting on their pet is safety approved.
What advice do you have for retailers who are trying to put together the most effective, appealing assortment of dog treats? 
Smyser: When selecting treats for your store, retailers should focus on variety—small, medium, large, soft, crunchy and chewy. Your canine customers come in all shapes and sizes, so you need to offer treats that fit their age, size and breed. In addition, be sure your assortment includes snacks for customers with dietary issues, including gluten free, chicken free, egg free, etc. Lastly, your selection of treats should feature a mixture of proven winners that consistently sell well, while incorporating new and unique options to keep your customers coming back. We live in a very social media-focused world, and picture-worthy treats can help attract new customers.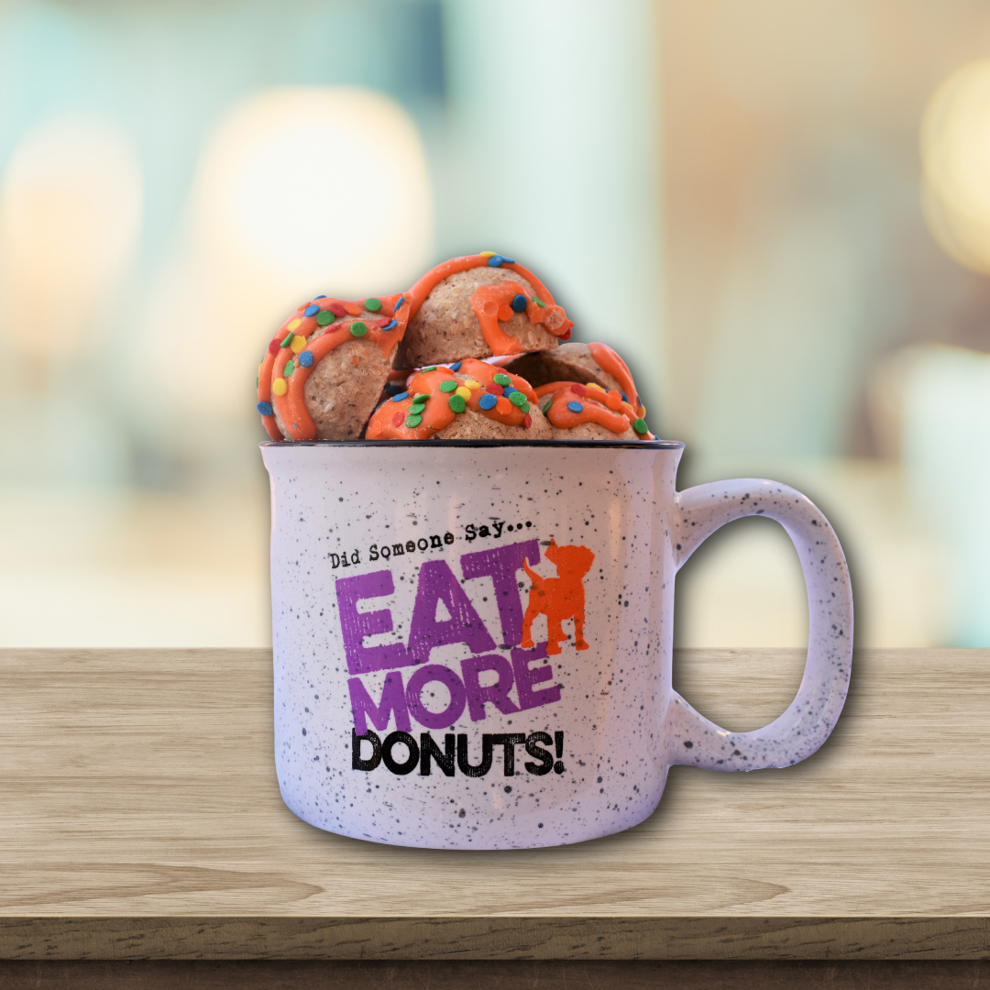 What are the most notable trends in the dog treats category that retailers should be paying attention to right now?
Smyser: Dog treats made with natural ingredients is probably the most notable trend in the industry right now. Pet owners don't just want to reward their pup, they want to provide them with a treat that keeps their furry loved ones feeling their best.
What inspires you when creating new products? How does K9 Granola Factory know what will resonate with owners?
Smyser: The best way to know what will resonate with new owners is to talk to them. As a small, family-owned business, we have the privilege of interacting with pet owners every day. We listen to their needs and desires and use that as a tool in our product development. We also pay attention to trends in the world around us and focus on creating pup products that fit with what owners are buying for themselves, such as pumpkin spice donuts.
Tell us about some key people at your company that your pet specialty retail partners should know about. What role do they play in making your team great, and what makes them great at it?
Smyser: Our daughter, Amy, leads our K9 Granola Factory team and is the face behind our many new and unique ideas for dog treats. Amy saw the need for providing dog parents with healthy treat options. Not only does she have an amazing vision for product development, but she also has the energy and drive to bring those ideas to fruition.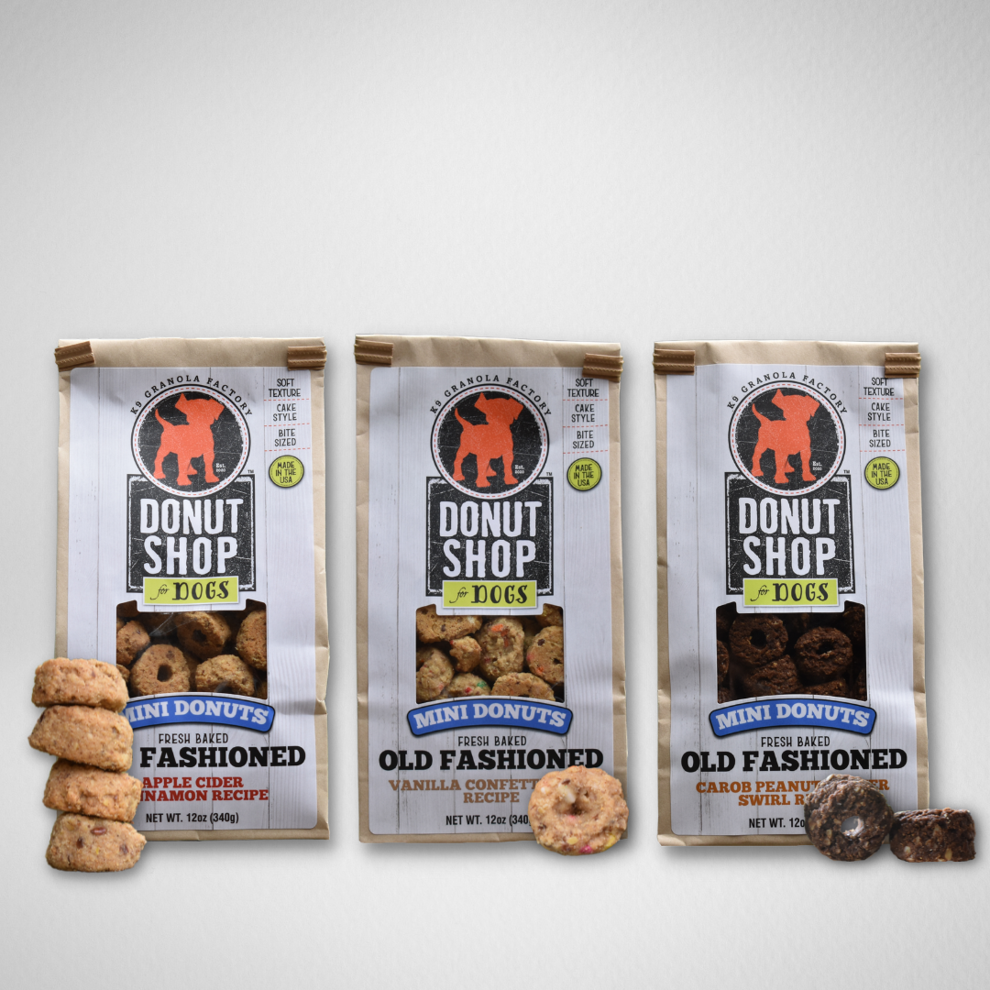 The second person isn't really a person, but a group of people. Our Donut Shop bakers work tirelessly at creating treats that look, smell and taste incredible. They take pride in making sure every donut that leaves our bakery is wag-worthy and perfect for your store display. When we started this business, we staffed three part-time bakers. Currently, we employ eight full-time and five part-time bakers and decorators and expect that number to grow. They are truly a team, and they are what makes K9 Granola Factory successful.
What should retailers who don't currently sell K9 Granola Factory products know about your company?
Smyser: K9 Granola Factory is a family-owned-and-operated company committed to offering products that are trendy, unique and made with quality, natural ingredients. We source many of our ingredients from small businesses rather than foreign markets. Our donuts are hand-dipped in our yummy house yogurt and hand-decorated with fun, flavorful toppings. In addition, we value small business and sell our products to independent retailers, not big-box stores.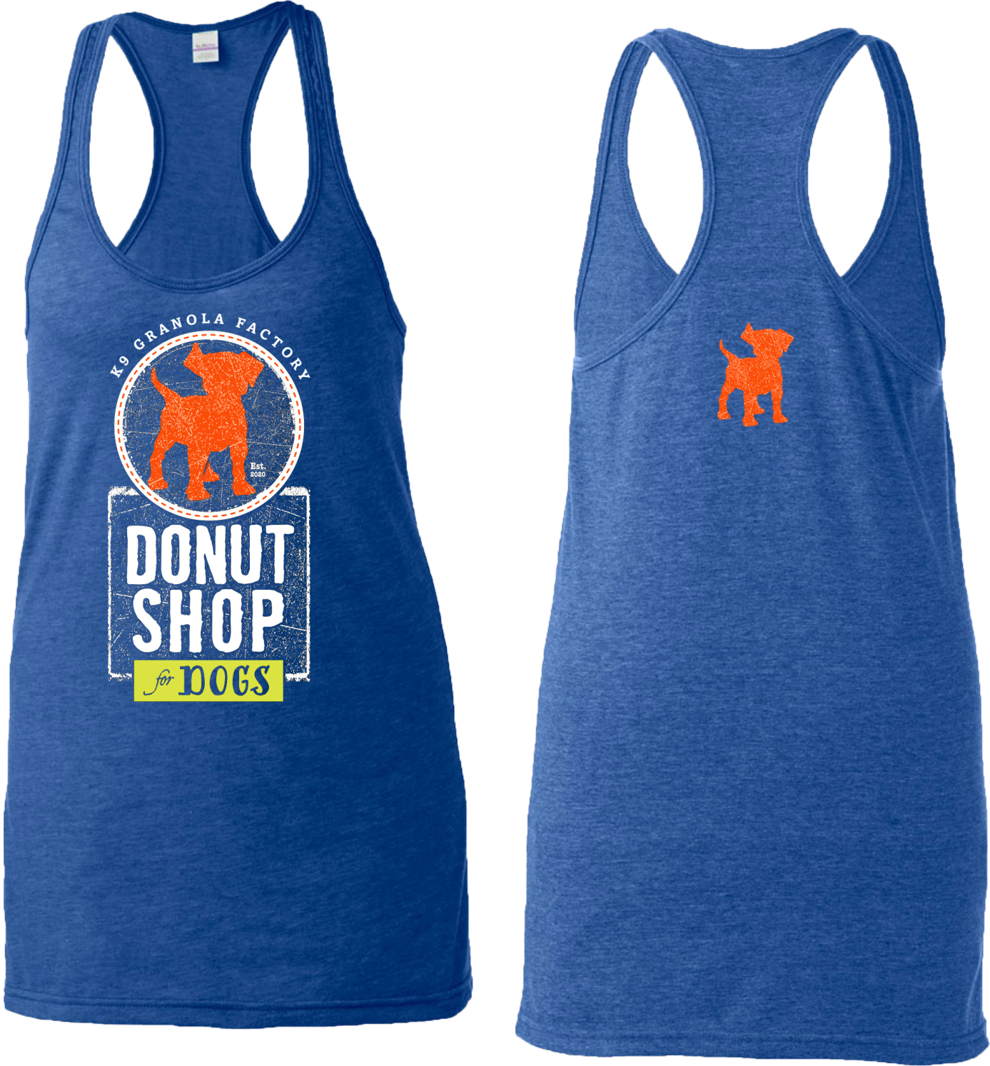 How does your company help support independent pet specialty retailers? What role do you think independent retailers play in the overall market?
Smyser: Pets are both an emotional and financial investment for a family, so giving those pets the best care should be a priority for owners. Independent retailers are the trustworthy face families turn to when they have questions or are looking for the right product for their fur baby. Even though the pandemic caused some shifting in the way consumers shop, most dog owners are still drawn to the unique offerings and reliable advice of their local pet store.
What does the future hold for K9 Granola Factory?
Smyser: In 2020, we launched our highly anticipated Donut Shop, and independent retailers have seen tremendous success with this line of treats. In addition, demand for our well-loved cookies has remained steady as they continue to delight canines around the country. The future is bright for K9 Granola Factory, and customers can expect to see an expansion of our Donut Shop. This summer, we added adorable Mini Donuts to our line, and we are getting ready to bring the Donut Shop full circle with coffee for pet parents, which will be perfect for gift giving this holiday season.