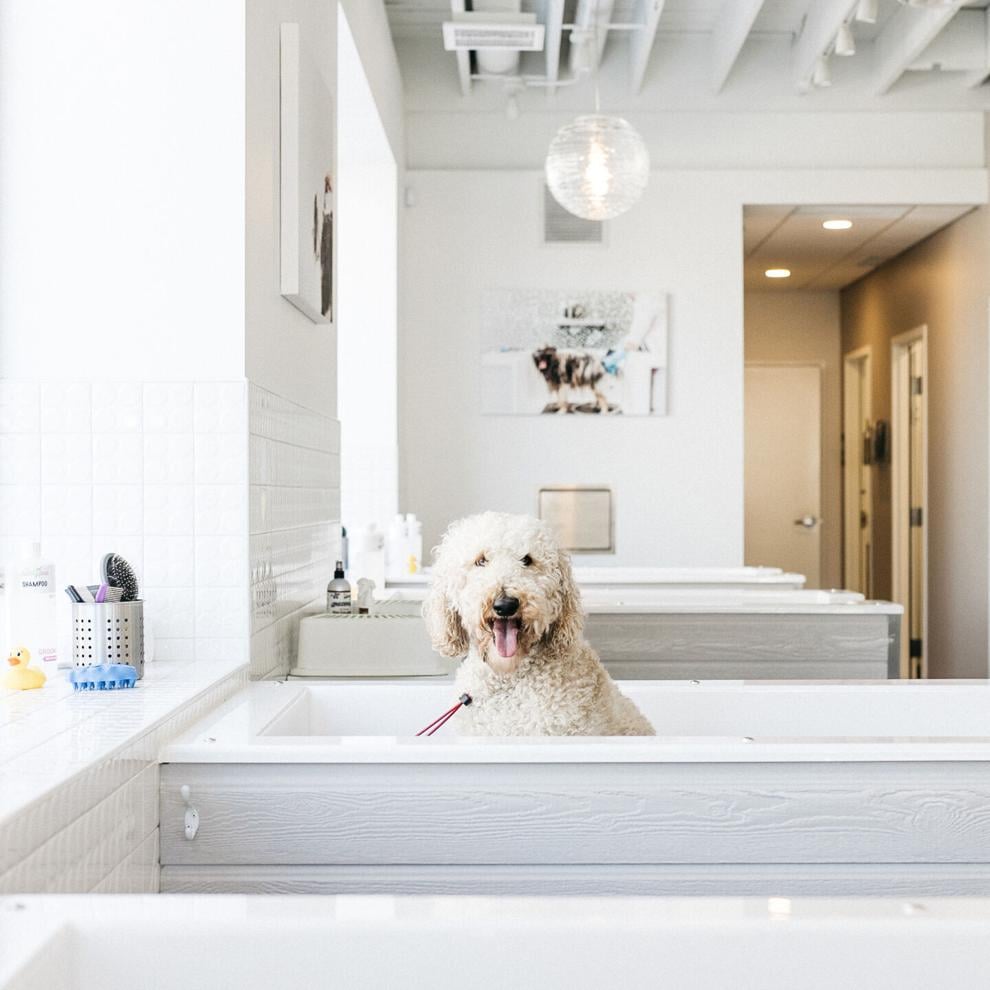 In June, Bubbly Paws, which has four locations in the Minneapolis area and one in Meridian, Idaho, began franchising its business, which has been open since April 2011, reported Keith Miller, who co-owns Bubbly Paws with his wife Patrycia.
Pet Product News: Tell us about the types of services you offer at Bubbly Paws. 
Keith Miller: Bubbly Paws provides our self-service dog wash where customers can walk in and bathe their dog. We provide towels, our own custom shampoo and conditioner—which are plant based—toothbrushes, ear cleaner and the drying room. We just launched our Scrub Club, which provides unlimited self-service baths for one low monthly price. We also provide full-service grooming services.
PPN: How does your self-service dog wash complement your grooming salon? 
Miller: The self-service wash is a great option for customers that are in between grooms or if their pooch just had a great time at the dog park.
PPN: What are your favorite grooming products right now?
Miller: I absolutely love our own custom scented shampoo and conditioner, but Musher's Secret is amazing for the cold Minnesota winters. Seriously, this stuff is magic—keep in mind it gets to negative 20 degrees here and people are still active.
The other personal favorite is the ZoomGroom brush from Kong. This is a great all-purpose tool that makes it so much easier to bathe dogs.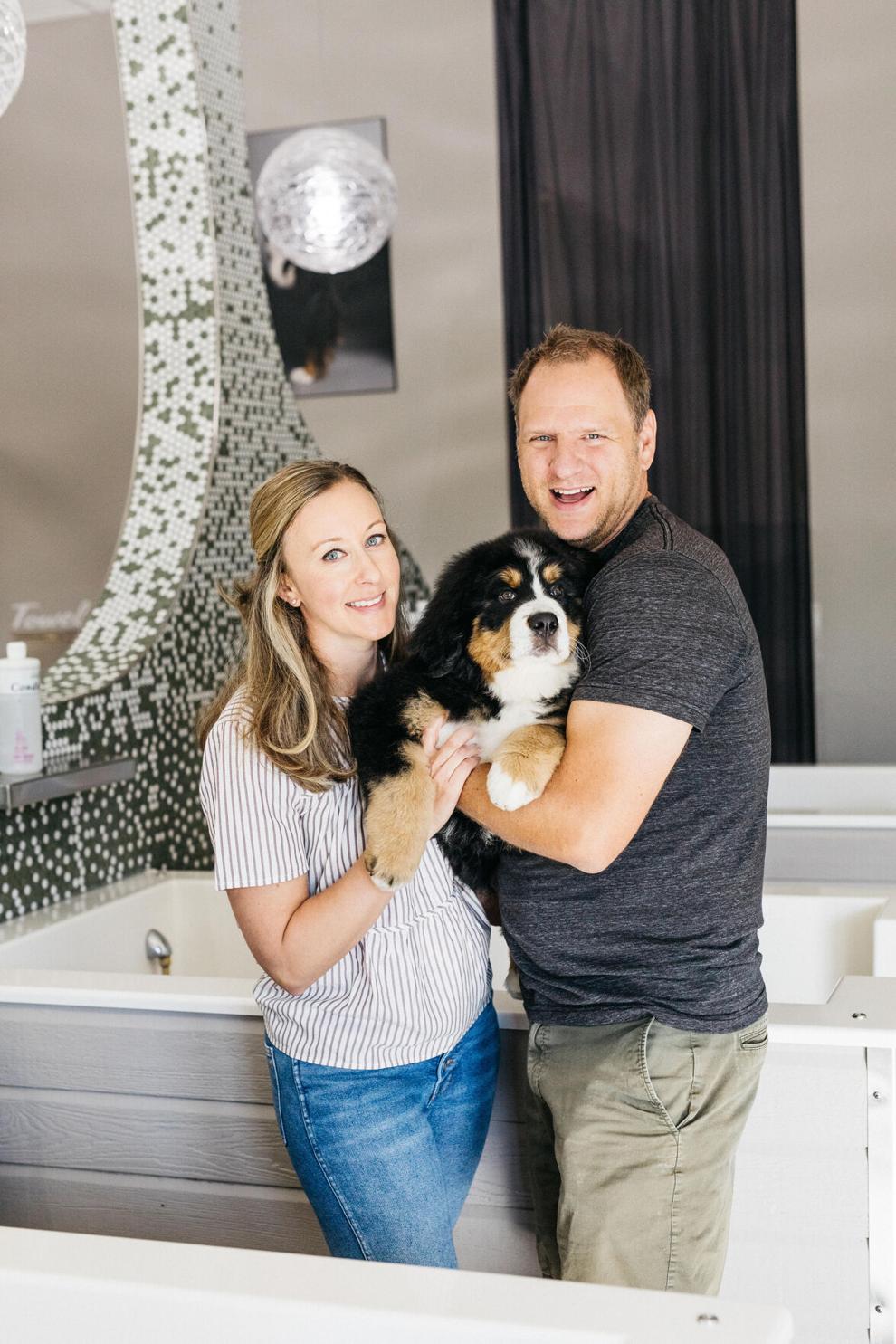 PPN: What are the most challenging aspects of running a grooming salon?
Miller: We work hard to set customer expectations of what we can realistically accomplish with each dog. Sometimes customers will come in with pictures of other breeds, and we need to set the expectations of what we can do with their dog and their dog's hair type. We always do this at the check-in process, or if something comes up we will text or call during the grooming process. We don't want customers surprised at pickup, and we work hard to over-communicate.
PPN: What grooming trends have you been keeping your eye on most closely? 
Miller: Doodles. There are so many different versions of doodles (shepadoo, newfypoo, bernedoo—this list could go on forever). We try to keep up on the latest grooming trends and how to best communicate home care of these breeds with customers.
PPN: How do you secure talented groomers for your shop? Is employee turnover a problem?
Miller: We love, love, love our groomers and believe in treating them like they are our family. The industry average has a groomer working for about two years at a shop; we have some groomers that have been with us for more than five years. We work hard to make sure they have enough time off and are not getting overbooked, and support them when we have challenging customers. We also provide above-average pay, paid time off (PTO), health, dental and 401(k), but none of that matters if the groomers are not happy. I also make it a point to visit all our stores often, check in and listen to their feedback on what we can do better. Did I mention that we love our groomers?
PPN: What business challenge are you currently in the process of tackling?
Miller: When COVID started, we had to close our stores for seven weeks, and when we reopened it became painfully obvious that our booking system was very, very outdated. We looked at many out-of-the-box booking programs and realized there really were no great options for dog grooming, which is why we built our own program. Seriously, I did online demos of almost every booking program out there—both designed for grooming and not designed for grooming. We reached out to a software designer, and we created our own online custom booking system. It's super easy to update, and the features blow away almost every grooming program out there. We did this because of the switch to digital, and we need to embrace technology—so many salons fear it. 
Our groomers check in each dog with their iPad in hand and have customers sign waivers online, and customers can track their dog from start to finish. But this online program also brings customers and groomers closer together and makes it easier for communication with our report cards and SMS updates. This also allows our guest service representatives to focus more on the customers in the store rather than responding to emails, SMS messages and phone calls all day long.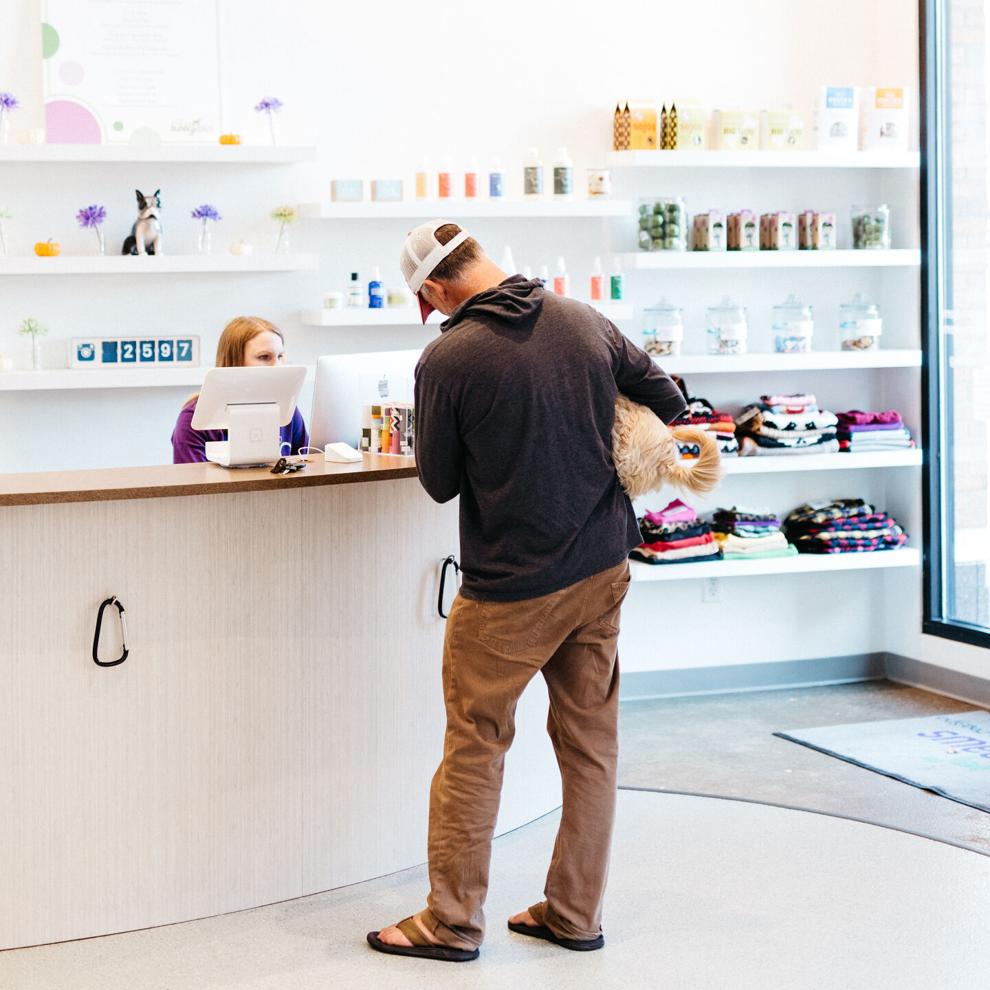 PPN: What do you see for the future of Bubbly Paws?
Miller: Over the past five years, we received so many requests from people that wanted advice on how to open a dog spa like Bubbly Paws. We helped so many people open their own business (some as far away as France), and we decided there was lots of demand for a Bubbly Paws franchise. This past June, we kicked off our Bubbly Paws franchise and have had many great conversations with future franchise owners. One thing we want to do differently is to not be a typical franchise. We don't want a corporate feel, but we want each franchise owner to love running their small business, and we will provide them the tools they need to do this. That being said, we also love slow and stable growth. We are very selective when it comes to who can own a franchise.