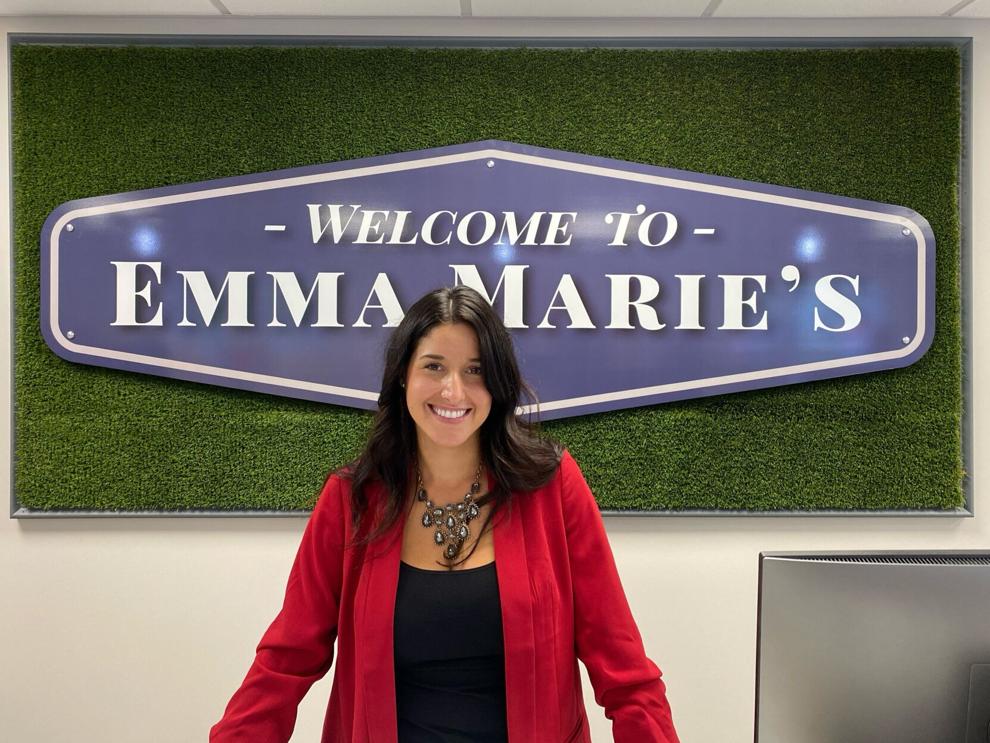 It is, perhaps, no exaggeration to state that Johnelle Ciano cut her teeth in the world of dog grooming. Ciano's mother, Melody Rodrigues, operated Melody's Pet Grooming in the basement of the family home, and the establishment served as a haven for the animal-loving youngster.
"When I was little, I would sneak downstairs whenever I could," Ciano says. "While other kids were watching 'Sesame Street,' I was in the basement."
Rodrigues recognized her daughter's passion and encouraged her involvement.
"I would greet customers and vacuum dog hair; we would go to dog shows or grooming shows and I'd buy clippers with the money I'd earned from helping out," Ciano recalls.
As the hands-on learning progressed, customers took notice and began to request Ciano's grooming services. Soon the teenager had established her own clientele. She is an avid horsewoman, and the earnings financed her equestrian pursuits.
"Everything I earned went to animals—it was all about animals," she says.
With an instinct for cutting-edge grooming services and techniques, Ciano enrolled in cosmetology school to acquire additional skills along with business management know-how. But she returned to the dogs and the little basement salon.
"At that point, my mom began to step away, deciding to retire and let me run the shop. That was such an honor," she says. "She'd been grooming for 35 years and her shop was dated, but I wanted to keep up with the times, so I offered all sorts of add-on treatments. I just wowed the customers with all the add-ons."
However, her mother missed the dogs and came out of retirement, and for a time, the pair continued to work together before deciding it was time for Ciano to strike out on her own.
"She gave me her blessing to start my own business," she says. "That was all I needed, so I searched for a location that was far enough away that I wouldn't be competing. I found a place in an area with a different type of clientele."
Poised to launch her own enterprise with a range of services, Ciano had some fresh ideas.
"I wanted to do dog day care as well," she says. "I said, 'This can be bigger and bigger with day care.'"
At the time, such facilities were far from the mainstream.
Then-boyfriend and future husband Chris Ciano urged Ciano to draw up a business plan before contacting the local bank for funding, and because the service was so novel, suggested omitting day care.
"So, I wrote it up with grooming and retail only," she says.
The enterprise was christened Emma Marie's, named for Ciano's beloved Australian shepherd, Emma.
"I had a few clever names picked out, but there was already an Emma's salon in the next town, and I didn't want to confuse things," she says. "When registering a dog with AKC [American Kennel Club], there might be all kinds of dogs named Emma, so a second name is added, and I came up with Emma Marie."
Emma Marie's hung its shingle in Mattapoisett, Mass., in 2010, offering grooming along with a retail store featuring kibble and pet supplies.
As Ciano welcomed customers, the forward-thinking entrepreneur kept her eye on the ball, and by the third month, day care had joined the offerings.
"We had a receptionist and a day care attendant, and I would groom during the day and finish up with day care and cleaning," she says. "It just took off from there. By year one, we had gone from one dog to about 25 dogs a day."
Sadly, Emma passed away on the very day the venture began welcoming customers. Today, four generations of Emma's canine kinfolk stand in her stead. Mally, Sonora, L and K all relish their duties as greeters and mascots.
Due to growing customer demand, Ciano obtained a boarding permit during the second year of business. Ever ready to evolve, the facility has undergone several minor remodels and expansions to the present 3,500 square feet of indoor space, along with 6,000 square feet of outdoor play yard.
"As you grow, you sometimes find that what seems beautiful may not be functional," Ciano says. "It might look great to humans, but dogs like things a certain way, and that is my takeaway."
This adaptability is a hallmark to Ciano's business philosophy, and by September 2020, after 10 years of fine-tuning, Emma Marie's stood poised to launch a second location in North Dartmouth, Mass., with 7,000 square feet of indoor space and 10,000 square feet of outdoor play yard.
"I wanted to make the second facility functional right off the bat," Ciano says. "I designed it like a copy and paste."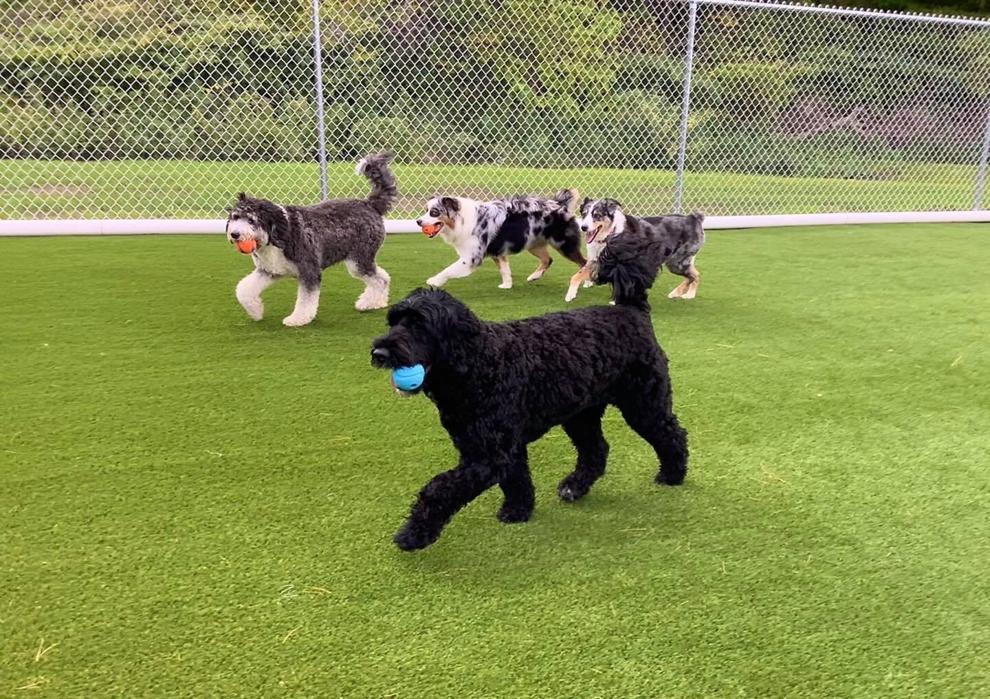 Adapting to Demand
Evolving customer trends recently spurred Ciano, true to her credo of flexibility and transformation, to reconsider the spotlight placed on kibble sales in the retail area. Instead, she shifted the focus to natural and organic treats and long-lasting chews.
Ciano reached out to local trainers, and recommendations for training treats and pouches, clickers and other supplies are in the mix. Coupons are provided to be distributed among training clients. Pet necessities such as poop bags, shampoos, collars and leashes are also stocked in 1,000 square feet of space in each store. A small bakery case displays toothsome goodies such as doggie doughnuts or eclairs. Emma Marie's still offers natural, premium kibbles, but on a more limited basis.
"At this point, it's more convenient for people to order pet food online; it's done, and the product is coming to their door," she says. "Don't get me wrong, we still sell kibble. You name it, we carry it, and we also do plenty of special orders. We sell maybe 60-70 bags per store per month, but prior to COVID we sold that same amount in a week."
An avid label reader, Ciano encourages customers and staff members to spend time researching pet food ingredients.
"My philosophy, and one that I use when training my staff and in talking with customers, is that dogs are meant to eat meat," she says. "Out in the wild they might kill a rabbit to eat, and forage some fruits or berries, so consider the corn, gluten and rice that are the first three ingredients in some foods. Bringing this up in conversation is helpful."
To further foster nutritional awareness, prior to COVID, manufacturer representatives often held product training sessions for all staff members, with customers invited to participate as well. As restrictions ease, these meetings are beginning to take place once more.
"Even staffers not working up in the front in the store, but in grooming, day care and boarding, are able to talk to owners about health and nutrition," Ciano says. "It's important that everyone have a broad spectrum of knowledge."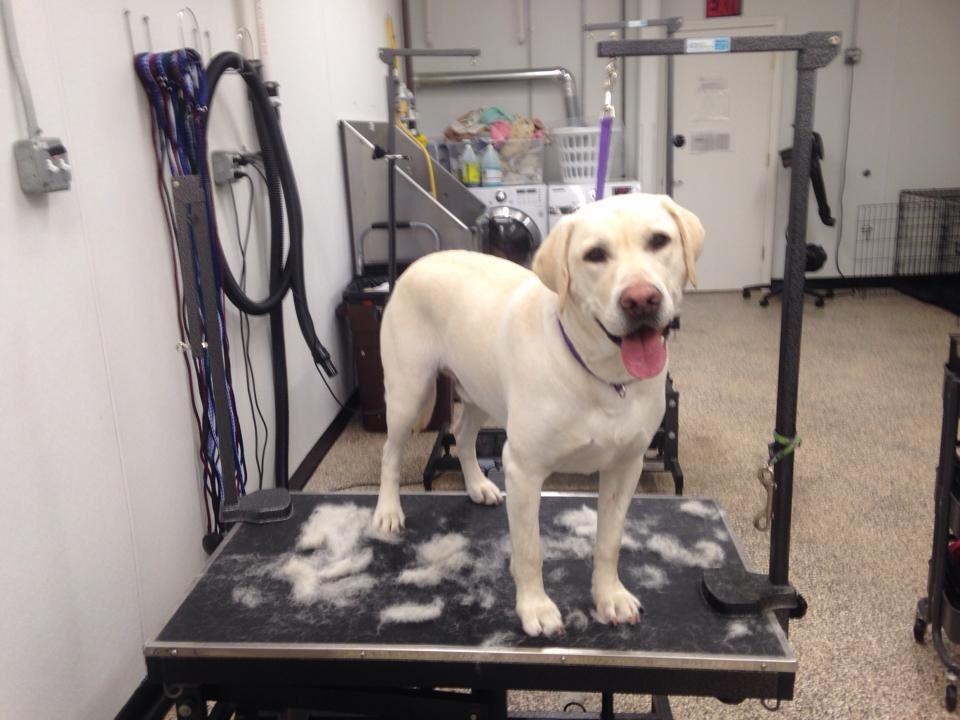 Functional Innovation
Emma Marie's busy grooming salons employ three groomers and a bather at each location. An additional groomer and bather float between each facility.
The single tub in each site is utilized efficiently, with Ciano drawing on past experience and employing well-honed procedures.
"Plumbing in a grooming shop is costly; something is always breaking with the tubs, and if you don't use them all the time, things can get a little backed up," she says.
With these challenges in mind, each store's tub is in use daily from 7 a.m. to 3 p.m. Groomers and bathers rely on an inventive system.
"We've come to the conclusion that it takes a maximum of 15 minutes to wash a dog, with each groomer taking two dogs an hour," Ciano says. "It's like a cycle; while one dog is drying, they'll be clipping another. It's similar to going to the hair dresser: While your hair has color on it, he or she might do a blow-out or a cut for another customer."
Groomers schedule their own tub time and, should they fall behind, they will swap times with another groomer.
A relaxed salon session is of paramount importance. For this reason, as dogs arrive, clients are asked to walk their dog to the outdoor Pee Tree for relief, if needed. Poop bags are also available at the tree.
"I want my staff to have dogs that are comfortable on the table," Ciano says. "The dog may have already gone at home, but nerves can make them need to go again, and we are picking them up or pushing on their bellies to hold them up. Can you imagine if they have to pee or move their bowels? This relief makes them want to come back."
Cat grooming is also available.
"Cats can be difficult, but we have some really talented cat groomers," she says.
Since the early days, Emma Marie's reputation for outstanding day care has continued to grow, and a unique method of ensuring that dogs do not go home with a "day care hangover" has been established.
"Prior to 2015, it was a real learning curve. We had dogs that became anxious or bored and would pick fights," she says. "The turnover rate with staff was high because they had to stay out with the same group all day and they would get bored, too."
To alleviate these issues, and true to her innovative style, Ciano implemented a system she calls 'Crate and Rotate,' which accommodates the average daily attendance of 35 large dogs and 20 small dogs.
"It sets us apart from the rest. We crate and rotate every hour, from 6:30 a.m. to 5 p.m.," she says. "For instance, the littles go out for an hour, then come in for an hour of crate time where they get a Kong to enjoy and work their minds while resting in the crate. During that time, the bigger dogs are out to play."
A water dish inside each crate allows water intake to be monitored throughout the day.
"Drinking is very important to me, especially when a dog is in our care for 10 hours a day," Ciano says. "We mark a line on the dishes that we fill to in order to ensure the dogs are drinking an appropriate amount of water for the time they are here."
With this system in place, romping pups enjoy an average of three to five hours of frolic with the pack over the course of the day, interspersed with hourly rest and recuperation.
"Using crate time, they get into a routine and we have very relaxed, easygoing dogs," she says.
Furry visitors also enjoy plenty of enrichment activities—for instance, bubble play or kickball.
Special events often fill the docket, a recent one being the Back to School Pawty, where pups played ball, savored peanut butter sandwich snacks—made with two peanut-butter slathered biscuits—and posed for a back-to-school photo. The snaps were then emailed to pet owners.
Holiday celebrations are the norm, and when St. Patrick's Day rolls around, it's Pup Crawl time. Instead of enjoying traditional beer, furry Leprechauns don their finest green bandanas and quaff mini cups of chicken stock topped with whipped cream, or grin for the camera in front of a pot of gold backdrop. The revelry is posted on social media.
"The dogs love it, but their people love it more," Ciano says. "They know our standards and can go about their day knowing that their dog is well taken care of and having fun in a safe place."
With safety in mind, Ciano is aware that dogs adopted during the pandemic, or "pandemic puppies" as she refers to them, often have special needs. Many have never been crated and have owners that don't believe in the practice. These issues have necessitated a shift to accommodate these requirements.
"I have been turning away 20 to 25 of these customers a week on average so am launching a new program at the more spacious Dartmouth location," she says. "We will offer an all-day play for anxiety-ridden dogs who might hurt themselves if they were to go into a crate."
Instead, these dogs will take part in group play for an hour, and then enjoy a quiet, one-on-one respite with a staff member, perhaps learning to nap on a bed, before heading out to play once more.
"We will be very strict about the dogs we take for this program," she adds.
In every situation, staff members monitor dogs at a ratio of 1-10 maximum, and depending on attendance on a particular day, may see fewer dogs in their care.
"We have a very strict schedule because we don't ever want to be understaffed," Ciano says.
In order to assist new staff members as they come on board, Ciano and Emma Marie's long-time day care and boarding staffers are collaborating to create a standardized training module.
"Some of my team members have been with me for seven years or longer," she says. "We know our job but are growing so fast we want to put our minds together with how we teach our newbies."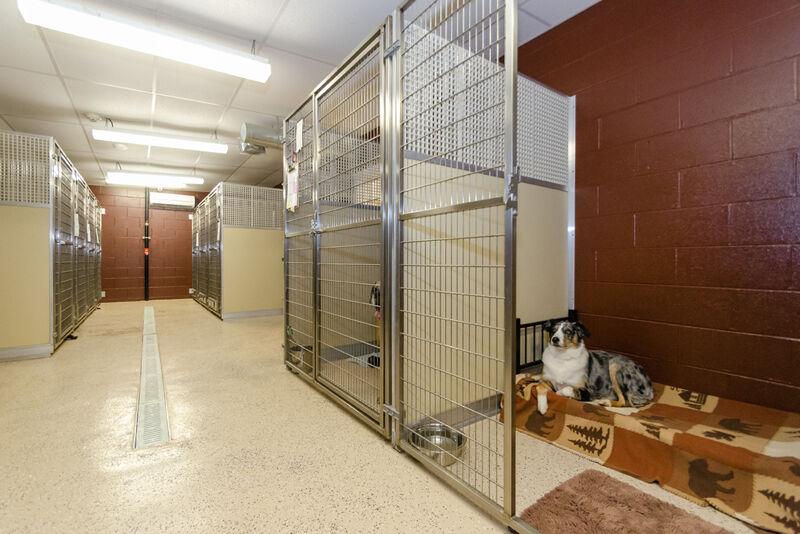 Sleep and Play
The boarding facility features custom, mason-built suites. Radiant floor heat provides lounging comfort.
"In the cold months, we find that dogs might forego their bed to sleep on the warm floor," Ciano says.
These overnighters transition smoothly by taking part daily in day care during their stay, which is included in the boarding fee. Further, Ciano requires that pups arrive in the morning with day care dogs in order to enjoy a day of play before settling in. This practice ensures a restful night.
"After a day of play, they are ready to sleep," she says. "I have found that dogs dropped off at night know their owners are leaving and, without prior exercise, are full of energy that first night. So we implemented this rule and there's no barking at night."
The boarding facility features 18 5-by-4-foot rooms and, as some dogs from the same household often double up, the numbers can rise. Additionally, a 6-by-10-foot luxury suite, replete with a waterfall, two beds and tuck-in service, is available. All pet owners receive daily photos of their pets.
"They tell me the photos are the best part of the vacation," Ciano says.
Caretakers are on site from 5:30 a.m. to 8 p.m., and boarding dogs are monitored remotely throughout the night. In the interest of safety, a relationship with local fire departments is essential, and in that vein, for the past nine years, firefighters have been invited for a yearly dinner and house tour. This ensures floor plan familiarity should an emergency arise.
Emma Marie's is a busy place, and staying apprised of the needs of each dog and its family, be it quirks, birthdays, allergies, a loss or any other concern, is accomplished through the use of DaySmart's pet software system.
For Ciano, the key feature is the system's Pop-Up Alert, where individual specifics are notated.
"Each animal has its own needs, so I put in a pop-up alert for every situation," she says.
When employees log on to view a pet's information, an alert populates the entire screen with these personal notes.
"Even though we are growing, we can still be aware of the small things," Ciano says. "I love to make people happy, and if I can make dogs, their owners and my employees happy with these little notes, it's a good thing."
A Helping Hand
While Emma Marie's does not hold adoption days, assistance to shelters and rescues is accomplished through varied avenues.
"We don't do adoption days because Massachusetts has a dog shortage and most are adopted before they are even in a shelter," Ciano says.
Instead, food, supplies and much-needed funding are provided to these agencies.
"Every year, we go through SKUs that don't sell or might be expiring soon and donate those items," Ciano says.
Emma Marie's annual food drive typically donates several thousand dollars in foods to be divided up between chosen shelters.
"We'll go through the entire store and select food to be donated," she says. "We also do the same with collars and leashes and typically ask the shelters what supplies they are in need of."
A yearly towel drive not only provides funding to shelters, but also contributes to environmental efforts.
"Old towels that are thrown out take just as long as a water bottle to break down; it's so bad for our environment," Ciano says. "Dogs don't mind if a towel is no longer plush, so we collect towels."
For every towel brought in by a customer during the drive, Emma Marie's contributes a certain amount of money to a designated shelter. The donated towels are put to good use.
"We usually end up with 200 to 300 towels, and all proceeds go to the shelters," she says. "We cut them up and use them for rags or toweling dogs or cats off. We go through towels like crazy here, so why not keep them out of the environment?"
---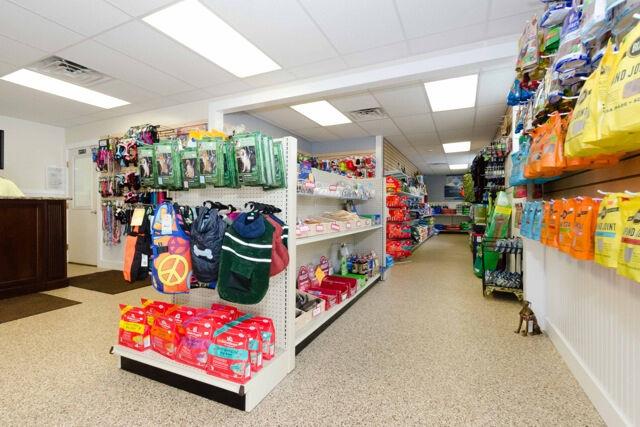 Emma Marie's Grooming & Daycare At a Glance
Owner and founder: Johnelle Ciano
Locations: 14 Ventura Drive, Dartmouth, Mass.; 19 County Rd., Mattapoisett, Mass.
Number of employees: 20 full time, 6 part time
Average square footage: 5,250
Years in business: 11
Website: emmamaries.com
Products and services: Dog and cat grooming, boarding, day care, retail foods and supplies, rescue and shelter support
---
It's A Retail Life
What is Emma Marie's Grooming and Daycare best known for?
Johnelle Ciano: Emma Marie's is known for being a complete package. Our entire business is built on trust, and we take pride in doing what's in the best interest of each pet.
What is the greatest challenge for the independent groomer today?
Ciano: For me, the greatest challenge is communication and setting clear policies to avoid burnout with today's influx of dogs. We educate and document every conversation we've had with our clients to ensure success. Utilizing tools that you can reference back to helps immensely. Having clear communication with clients and also having a client that wants to work with us is crucial to success.
Are you watching any interesting trends?
Ciano: AKC [American Kennel Club] breeds are making a comeback. As much as I love every dog, regardless of the breed, it's nice to see some of the breeds I grew up with in my mom's shop becoming popular again. Everything eventually comes back in style, and in this case, it's AKC breeds.
What do you see for the future of Emma Marie's?
Ciano: I see a thriving facility. We search hard to find the right people to lead with love and to stand by our 'always do what's in the best interest of the pet' mentality. We will build a few more locations and evolve where we need to, adding pools or possibly dabbling in underwater treadmills, as well as starting customized programs for dogs and families needing additional help with behavior, weight and exercise plans. The future is an open book, and I am not afraid to try something new.
---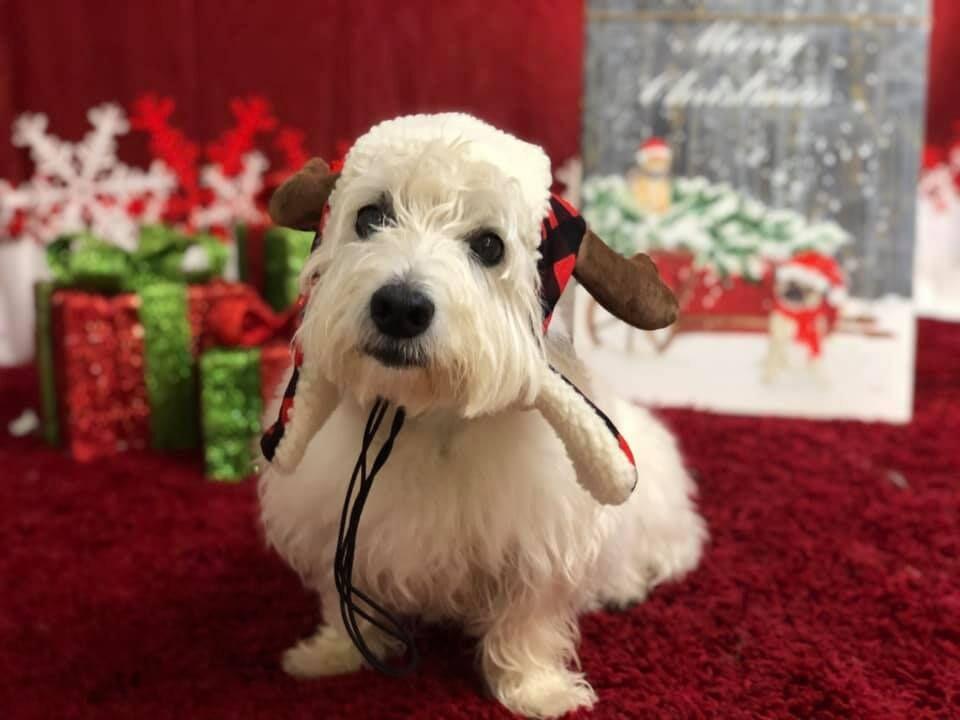 Bailey Loves Emma Marie's
In his own way, Bailey Fine is an outspoken little dog. The 13-year-old West Highland white terrier is a master of conveying his desires to his owners, Alan and Susan Fine. Bailey is particularly assertive when it comes to an outing at Emma Marie's.
"Bailey stalks us when he believes it's time to go to Emma Marie's," Alan Fine says. "He absolutely knows the days he's supposed to go, and wherever we are in the house, he'll be there, staring and trying to guide us to the car."
Beyond the basic offerings of a dog day care center, these long-time Emma Marie's customers appreciate the cleanliness and organization of the facility, but it is the obvious love of animals displayed by staffers that keep them, and Bailey, coming back.
"Emma Marie's is a place where pets are loved; you can see this in the way Bailey is greeted by name. They gush over him," he says. "Bailey loves to go there. When we pick him up at night, he falls asleep in the backseat of the car because he's been active all day."
The Fines discovered Emma Marie's after first visiting several other area establishments, which the feisty Westie nixed in short order.
"Your pet will tell you whether it's a good place or not," Fine says. "In fact, at one place, Bailey dug his feet in and wouldn't get out of the car."
Besides his customary Monday and Friday play dates, Bailey relishes his weekly bath and monthly grooming session.
"I make arrangements in advance, and he comes home perfectly brushed out, sporting a bandana that ties in with the season," Fine says.
When the Fines travel, Bailey settles in contentedly for his own Emma Marie's holiday, and the couple rests assured that Bailey is not only in good hands, but delighted to be there.
"It's a happy place, and if the staff is happy, your pet will be happy," Fine adds.