Most things that pet product manufacturers—and almost all companies—do is in service of building their bottom line. After all, expenses need to be covered, payroll needs to be paid and profits need to be generated.
However, few industries seem to demonstrate the level of sheer altruism seen in the pet industry. That's why every year, in our Paw It Forward feature, we highlight the charitable efforts put forth by pet product companies across the nation.
These companies are in it for much more than profit. Where they see needs to be met, they step in through donations of product or money, and where they see the opportunity to help animals and people who could use a helping hand, they extend theirs. In fact, so many companies are doing amazing things for charity that we have made Paw It Forward into a two-part series this year. This is the first installment; the second will come in November.
Like many other manufacturers, we often are engaged in local charitable activity such as product donations to animal shelters and/or rescues in our community. We love to support our local area, but we also wanted to find a way to support rescues across the country. We attend multiple pet-centric shows all over the U.S. to talk to pet parents about our products. It is fairly common practice at these shows for brands to hand out free samples, but we decided to ask for a $1 donation for a small sample or $2 for three samples. All of the donations collected were given to a local rescue at that show. Through these efforts, we have been able to raise thousands of dollars and surprise multiple rescues across the country with our donations. We have plans to continue our programs to support our local community and rescues across the country.
Animaganza
A.J. Dewey, chief design officer
Everett, Wash.
animaganza.com
It's the beginning of the workweek—fresh off the weekend glow—and it's time to get to work. Your Facebook feed is flooded with those ever-so-funny, sleepy pictures showing living things needing more coffee, or pictures of cute puppies sleeping in with a "just 5 more minutes" caption. And do you know what we are tired of? That! It's time to make Mondays matter! Let's turn the week on its head and make Mondays one of the most meaningful days of the week! Could there be a better way to do that than to give back to the very animals that inspire our lives (so many of them in need)? We don't think so. Instead, we "make Mondays matter." 
On select Mondays throughout the year, we donate a big case of our best-selling products to an animal shelter or no-kill rescue group that has been introduced to us by our loyal customers. All they have to do is simply introduce their favorite organization to us through the link on our MMM page. We post the rescue or no-kill shelter's logo on our blog with a link to their site. In addition, we post this information on our Facebook page to really drive our followers to their organization. It is our favorite thing, because we believe everyone deserves the time to play.
Ark Naturals Products for Pets
Susan Weiss, founder and CEO
Naples, Fla.
arknaturals.com
We have donated cash to Puppies Behind Bars and to Vet Dogs USA, and we have donated cash and products to 70 charities including pet rescues, pet shelters and breed organizations. Since the company's founding in 1996, we have always been committed to passing it forward.
Our philosophy is to help both charities with a national presence as well as local groups throughout the USA. Two well-known New York charities we are committed to are Puppies Behind Bars and Vet Dogs NY. Smaller groups throughout the U.S. are supported as well.  Additionally, due to Hurricane Harvey and the chaos it has caused in Texas, today, as we speak, we are reaching out to four groups to assist them as best as we can.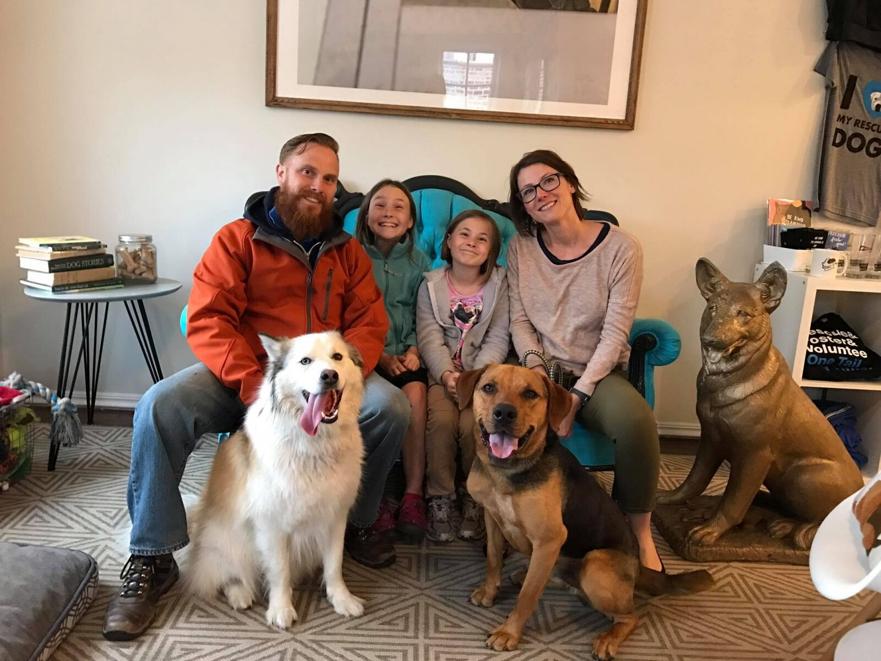 Barkworthies 
Tim Fabits, vice president of sales 
Richmond, Va.
barkworthies.com
In April 2017, Barkworthies, a company that provides all-natural healthful treats and chews for dogs, launched the Chews Rescue shelter campaign. The month-long campaign was launched as a way to raise awareness for rescues and help further promote Adopt a Shelter Pet Day.
As part of the program, Barkworthies partnered with Chicago Canine Rescue, One Tail at a Time and Austin Pets Alive!, donating more than $22,000 to cover the adoption costs for eligible dogs at these shelters over the last weekend of April. As a result of the campaign, the shelters were excited to share the total number of dogs adopted: Chicago Canine Rescue, 8 dogs; One Tail at a Time, 11 dogs; and Austin Pets Alive!, 59 dogs.
In addition to covering the adoption fees for eligible dogs, Barkworthies sent cases of its chews to the shelters so that each adopted dog was sent home with a special treat.
This isn't the first time Barkworthies has prominently supported animal rescue. Last year, the brand launched its first Chews Rescue program, where we donated more than $13,000 to the Richmond Animal League. And in 2015, Barkworthies showed support for animal rescues when we developed new advertising designs—from branding materials to packaging—that feature exclusively rescue dogs as models.
BuddyRest Pet Products
Trevor Crotts, president 
Wichita, Kan.
buddyrest.com
In addition to providing unparalleled support to senior dogs with our orthopedic dog beds, we have also developed a strong partnership with the Grey Muzzle Organization. The Grey Muzzle Organization provides funding and support to organizations and individuals involved with helping senior dogs. We are proud to partner with such a great organization that promotes a cause close to our hearts. A portion of every BuddyRest dog bed sold on our website goes to the organization to help support its mission.
Caru Pet Food Co.
Pamela Pettyan, executive vice president and co-founder 
Vero Beach, Fla.
carupetfood.com
Caru Pet Food believes all dogs deserve delicious and nutritious foods and treats. That is why we have chosen to donate our products to numerous animal rescues and shelters since the start of the company.
This year alone, Caru Pet Food has donated more than 225 cases of dog and cat treats (2,700 bags of treats) to multiple animal rescues including One Tail at a Time, Friends of Chicago Animal Care and Control, and Lost Dogs IL, to name a few.
This donation is valued at nearly $18,000 and will help make a difference in the quality of the lives of these cats and dogs waiting for their forever homes.
Central Aquatics
Pam Morisse, digital and media marketing manager 
Franklin, Wis.
central.com
Central Aquatics (Aqueon, Coralife, Kent Marine and Zilla brands) frequently donates products to societies, schools, children's programs and nonprofit clubs every year to support continued growth and conservation in the aquatic and reptile hobbies, including Pets in the Classroom.
In 2017, Aqueon, Coralife and Kent Marine sponsored Reef Currents, which works toward coral conservation and restoration.
Zilla has made cash and product donations to many organizations this year. USARK (United States Association of Reptile Keepers), San Diego Zoo, Collective Conservation and Herpetological Conservation International are just a few of the worthy causes.
Espree Animal Products
Erica Longbine, e-commerce/philanthropy manager
Grapevine, Texas
espree.com
Espree, through the Daisy Fund, supports organizations that carry out the effort to enhance the lives of animals and the human-animal bond. We have donated product to several organizations to raise money for themselves at their events, like Puppy Up Little Rock. The Daisy Fund proudly provides our Horse Fly Spray as well as shampoo for horses to therapeutic riding programs like Hearts Therapeutic Equestrian Center in Santa Barbara, Calif.
Locally, we teamed up with No Bully Left Behind Rescue. Our staff groomer worked with their bathers, giving them tools to take care of the dogs they take in. We took a break from our desks and gave a couple of their dogs a little TLC spa day. Here at Espree, we don't just want to provide our products; we are educating volunteers in grooming so they pursue their passion to the best of their abilities. Our local shelters, from Fort Worth to Denton, have received Espree products as well. They come to pick up donations and leave with fully loaded vehicles.
Our newest adventure is with Annie's Therapeutic Companions. Its volunteer animal-therapy teams serve and motivate individuals in its therapy or learning environments and bridge communication gaps with medical staff, teachers or other providers. We teamed up with Lyndi, her dog Annie and its volunteers. They have dogs and miniature horses that need to be clean to visit medical facilities. Our goal is to provide them with the products they need, as well as help spread the word about what it takes, on their part, to keep the animals properly groomed so they can provide various services.
Through the Daisy Fund, we also started a shampoo program for rescue groups. Espree provides shampoo for their program, educational information and samples for adoption kits.
Fidobiotics
Ben Grenaway, digital marketing specialist 
Ogden, Utah
fidobiotics.com
Since its inception, Fidobiotics has been on a mission to advocate for all of the lovely companion animals out there. While many dogs and cats receive all of the love, attention and nourishment they require, there are a large number of animals that are sadly neglected. With antibiotics widely used in animal shelters across the country, probiotics are needed to maintain proper gut health and healthy immune function.
Fidobiotics is pairing with leaders in the companion animal industry to help fund the good work that animal shelters are doing. In an event called 100% For The Pound, we will be giving all 
proceeds of the two-week-long event to an animal shelter. We will use this opportunity to raise awareness and give our community of animal lovers an opportunity to support those who really need help, inside and out.
GoPure Pet
Kent Atherton, founder
Wilton, Conn.
gopurepod.com
Since our launch in January 2017, GoPure Pet, as well as the human version GoPure Pod, has made charitable involvement a top priority. With the mission of providing clean, safe drinking water for pets around the globe, GoPure Pet has begun executing an impactful partnership with CLEAR, a nonprofit dedicated to raising awareness and understanding of canine lymphoma. GoPure Pet and GoPure Pod are also members of 1% for the Planet, an organization whose members contribute at least 1 percent of their annual sales to environmental causes. Additionally, as we head into 2018, GoPure Pet and GoPure Pod will be an official partner of Plastic Oceans to help spread awareness of plastic pollution and how it impacts our planet, health and well-being.  
Grandma Lucy's
Jorge Munoz, social media and marketing coordinator
Rancho Santa Margarita, Calif.
grandmalucys.com
Giving back to our communities is a big part of who we are as a company. Grandma Lucy's has been "pawing" it forward with our #ProjectPetRAK Program. #ProjectPetRAK was created to help rescues around the nation spread Random Acts of Kindness (RAKs) and, in turn, receive free Grandma Lucy's food for every act recorded. Each month, we select a new rescue to highlight and give them a chance to earn free food.
Since its inception, we have donated more than 7,000 pounds. So far in 2017, we have donated more than 1,500 pounds of free food, and we are working toward breaking our yearly goal. Our involvement with the program doesn't stop at coordinating it. We offer full support to the rescues so they can succeed by offering marketing services to help them promote their month-long program.
In February, we ran a manufacturing promotion that got our retailers involved in spreading the kindness, and in July, we featured #ProjectPetRAK at SuperZoo with our "cornhole for a cause" booth game. Both efforts yielded goal-breaking amounts of food for the rescues involved.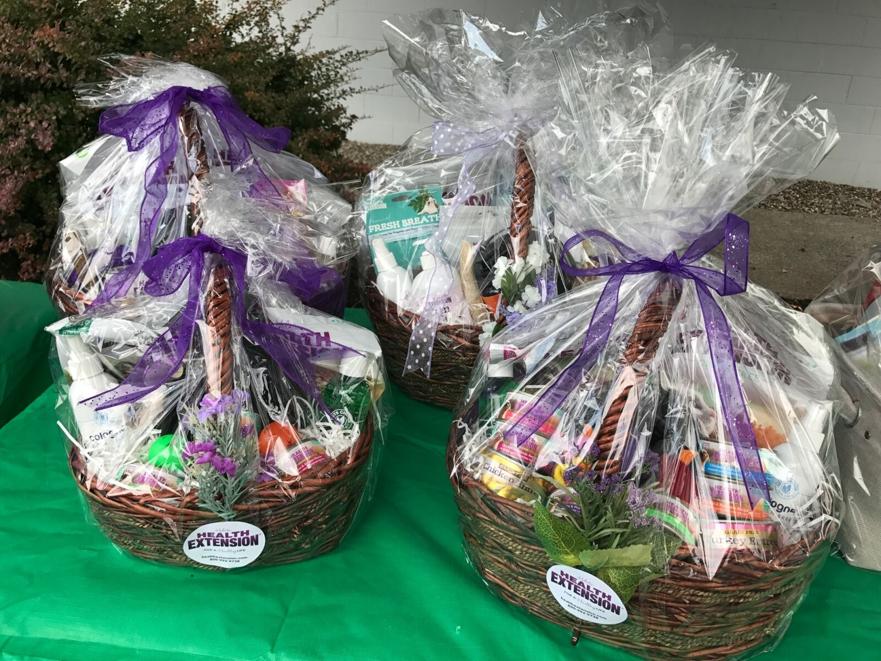 Health Extension Pet Care
Brad Gruber, president and CEO
We love to work with communities that understand the value of helping solve the huge problem we face with pet homelessness. We find one of the best ways to help make a difference is to send each dog or cat adopted out from a store event, shelter or rescue home with a 4-pound bag of Health Extension dry food. That way, we know the pet is going to get started on a food that has all the ingredients for a healthy life. We continue that commitment with strong continuity programs for pet owners to help make it more economically feasible to stay on a food that really makes a difference in the overall health and well-being of the pet.
We don't just limit our partnership to events held with our retail partners. We also partner directly with local shelters and rescues by helping fund solid adoptions and spay/neuter programs, whether by donating food and supplies or funding programs that educate people about the need to provide loving animals with a second chance. One of the partnerships we're most proud of is our relationship with Shelter Link. It is an extraordinary rescue organization dedicated to saving animals, both in the shelter and out, that are not covered by other programs. They work exceptionally hard in educating the public about adoptable dogs and cats so the animals have a better chance of finding their forever homes. We're proud to be able to help their cause and feed these loving animals Health Extension.
In addition to supporting our local partners, we make beautiful gift baskets for dogs and cats and send them out to various charities across the country for our long-distance partners to raffle off. To show our support, these baskets are packed with everything from food, treats, grooming products and toys for a variety of events including new store grand openings, adoption fairs and more. These baskets are truly works of art, and they generate a substantial amount of money to donate to such worthy causes across the country.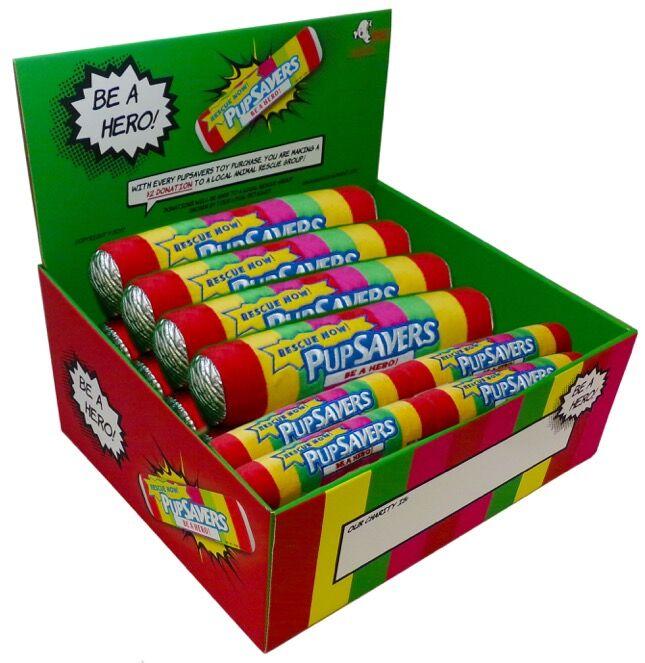 Huxley & Kent 
Robin Kershner, founder
Alexandria, Va.
Since 2015, the Huxley & Kent Rescue Fund has been drawing a name each month from the retailers that buy its products. That lucky Huxley & Kent retailer specifies where they would like the Huxley & Kent Rescue Fund donation to go within its community, and an amazing local charity group that works tirelessly for the benefit of pets and wildlife receives the donation. Huxley & Kent is very proud of this effort to support a national outreach program that helps put money into the hands of local pet-related nonprofits. 
In addition, in 2017 Huxley & Kent launched PupSaver, a parody toy to help with local fundraising. With the sale of each PupSaver, the retailer will have an extra $2 to donate to charity. The toys come in a special POP box—one for everyday and one for Christmas—with a place to feature the name of the charity. For each box sold, the retailer will donate $40 to a local charity.
Huxley & Kent truly believes that retailers' grassroots efforts to help local pet rescue, as well as awareness, is incredibly important to the health and well-being of our community and pets.
Therefore, Huxley & Kent continues to give back through customers, so the donation directly impacts their local community and those dedicated people and organizations that champion the causes of pet rescue.
International Veterinary Sciences
Ara Bohchalian, CEO 
Anaheim, Calif.
ivspet.com
International Veterinary Sciences (IVS), a division of Animal Nutrition Inc. and a long-time leader in animal health and pet lifestyle solutions, is proud to announce a recent donation supporting the nonprofit U.S. War Dogs Association. Based in New Jersey, the U.S. War Dogs Association helps support canine military heroes that are serving our country on active duty all over the world, as well as serving the needs of retired military dogs that have served in their younger years.
IVS donated more than 35 cases of Arthramine, a bestselling joint health supplement that is proudly made in the USA, (more than 420 bottles of supplements) totaling $11,000 in value, to the U.S. War Dogs Association.
There are thousands of highly trained military dogs all over the world that have incurred years of training and service on the battlefield to serve our country, so anything and everything we can do to provide a high quality of life, we are dedicated to making that happen.
With a commitment to quality animal health and lifestyle solutions, all of IVS' supplements are proudly made in the USA, and the company continuously explores ways to give back to the pet-loving community and our world.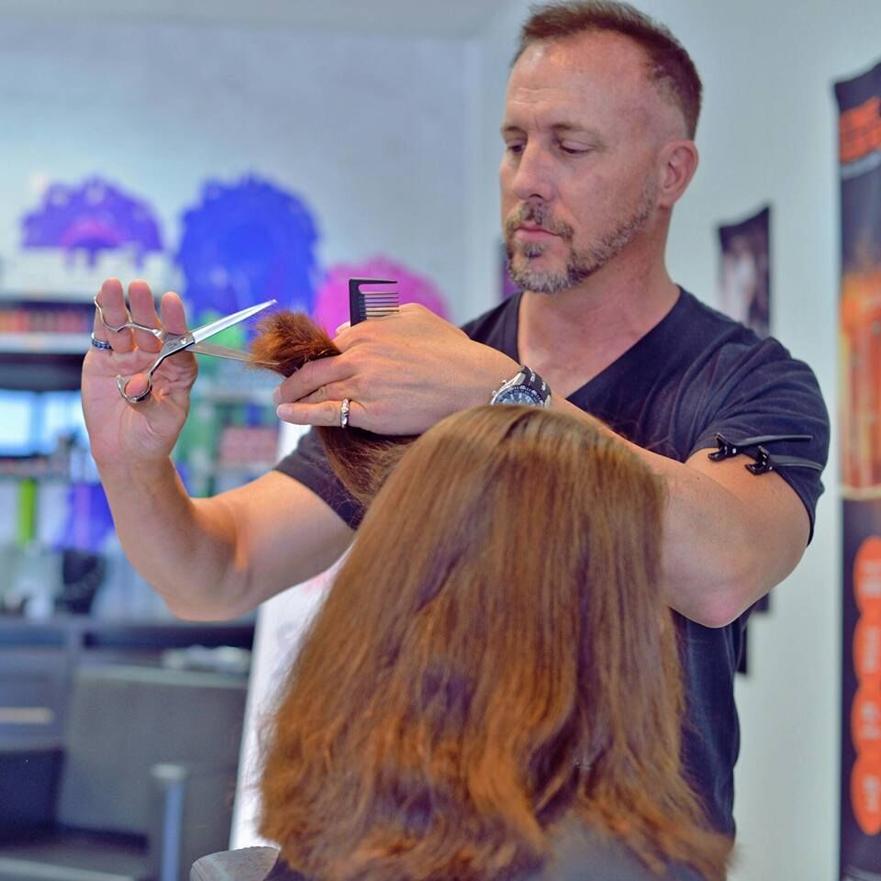 John Paul Pet 
Gina Dial, vice president of sales and marketing
Ventura, Calif.
Gina Dial, vice president of sales and marketing for John Paul Pet, developed PALS (Passionate Animal Lovers) as a community-outreach program using the tool of social media to help lost, found and adoptable pets. This innovative program uses Facebook Group pages for each U.S. state and Canadian province, allowing group members to share about pets in need focused on the area the pet is in. PALS group members are comprised of various individuals and organizations including shelters, rescues, current and prospective pet owners, and all animal lovers.
Pets in need are posted daily. We also work to promote events at local rescues and shelters in each region. With group members almost 10,000 and growing, the PALS pages maximize the effectiveness of shares to a region most able to take action on the situation. The community of like-minded animal lovers who enjoy sharing information and resources about pets is a joy to the PALS members. 
PALS donates on behalf of every member joining a PALS group to an organization aligned with our goals. This year, we are sponsoring the BarkAid North American tour. The tour is a cut-a-thon benefiting local area shelters and rescues.
K. Sutherland PR
Kerry Sutherland, CEO
Reno, Nev.
ksutherlandpr.com
K. Sutherland PR has always made it a priority to incorporate charitable acts throughout the year and provides support in many ways to various local and national causes. This past year, we have worked to raise funds for and awareness of service dog organizations dedicated to providing support to veterans suffering from PTSD. This summer, we organized a K. Sutherland PR Dog Wash for charity at the office. Our entire team planned the event and washed dogs throughout the day while taking donations to benefit our local Nevada Humane Society. Not only was it a fun afternoon, but we were proud to help raise necessary funds for animals in need throughout our community. And we were recognized at SuperZoo with a Good Works award from the World Pet Association.
Kool Tees
Steve Rieder, president
Deer Park, N.Y.
kooltees.com
Since its inception, Kool Tees has worked with several rescue groups and retailers that we sell to when they have their rescue days at the stores. We donate shirts for adults and dogs so they can either give them away with each dog that is rescued or raise money for the groups.
We have always strongly believed in helping rescue groups in any way we can. The owner of Kool Tees has two rescue dogs himself.
We also give reduced prices to several groups so they can sell the shirts and make money. These groups rely on donations to survive and to cover expenses, from everyday supplies to veterinary care.
Kurgo
Gordie Spater, chief business officer
Salisbury, Mass.
Through our in-kind product donations, we have supported 695 nonprofits in the past 12 months. These items are primarily used for fundraising for the organization, but some also use the items as supplies for rescues and shelters. We have shipped over 10,000 items in the past 12 months.
This summer, we ran the Sips for Shelters Program and raised $10,000 through July to support New England rescues and shelters with the goal of raising $20,000 through events in September. This is through partnering with local rescues, shelters and breweries to hold yappy hours. We partner with New Hampshire SPCA for all New Hampshire and Maine events. In Boston, we partnered with four rescues: Last Hope K9 Rescue, Sweet Paws, Great Dog Rescue New England and Big Fluffy Dog Rescue. In Vermont, we partnered with the Lucy MacKenzie Humane Society and the Humane Society of Chittenden County.
We also provided items to Military Working Dog Team Support Association, which sends care packages to handlers of deployed military dogs.
We supported International Assistance Dog Week by donating part of the revenue donated from their coupon code, and we supported four dog-friendly road races to benefit local nonprofits with finisher and winner prizes. We distributed about 1,000 products to these organizations: Lucy MacKenzie Humane Society, Massachusetts Veterinary Medical Association Charities, Coastal Humane Society and New Hampshire SPCA.
Loving Pets
Eric Abbey, president and founder
Cranbury, N.J.
lovingpetsproducts.com
At Loving Pets, we believe in supporting our pet community, both across the U.S. and around the world. Loving Pets is actively engaged in helping communities become better places to live—for pets and people alike—by supporting philanthropic projects and organizations dedicated to improving animal welfare and increasing the bond between human and pet. These are some of the organizations, causes or events we have donated to:
pets-for-vets.com—"Our goal is to help heal the emotional wounds of military veterans by pairing them with a shelter dog that is specially selected to match his or her personality. Professional animal trainers rehabilitate the dogs and teach them good manners to fit into the veteran's lifestyle. Training can include … recognizing panic or anxiety disorder behaviors."
canineangelsservicedogs.org—"Our nonprofit rescues dogs from shelters and trains them to become service dogs and accomplished assistance animals that can perform dozens of tasks for disabled American veterans and first responders. Fully trained service dogs are valued around $20,000, but our
Angels are free to eligible veterans and first responders. They're all heroes in our book."
actionvolunteersforanimals.com—"Action Volunteers for Animals is … an organization of people who are active on behalf of nonhuman animals, and who give their time and energy without monetary reward. We have been a registered charity since 1980, helping animals through hands-on work and the promotion of animal rights."
Lucy Pet Foundation
Betsy Martin, director of marketing and development
Westlake Village, Calif.
lucypetfoundation.com
The Lucy Pet Foundation is a 501(c)3 nonprofit organization whose sole mission is to reduce pet overpopulation and the euthanasia of over 60,000 dogs and cats per week in the United States. The Lucy Pet Foundation has partnered with the City of Los Angeles over the past three years, using its portable spay/neuter bus to offer free and reduced spay/neuter services to those who cannot afford it. The Lucy Pet Foundation has successfully spayed/neutered over 16,000 pets via its mobile spay and neuter van. The foundation's goal is to eventually have enough portable spay/neuter vans to service the entire nation.
The goal of the Lucy Pet Foundation is to have spay/neuter and adoption mobile clinics in every major city in the country. If you do the analysis in just one major city, the numbers are staggering. With one mobile clinic, we can spay and neuter over 120 dogs and cats per week. Doing this 48 weeks of the year means 6,000 animals will be spayed and neutered. This will prevent those animals from adding a minimum of 15,000 new potentially homeless animals to pet overpopulation. By year three, it is estimated that we can prevent over 500,000 animals from suffering in that same community with just one mobile clinic.
With our goal to have at least 40 spay/neuter and adoption mobile clinics, we can really make a significant dent in pet overpopulation. When the mobile clinics are not performing surgeries, we will work with local animal shelters to save dogs and cats whose time is up. We will feature the animals in our mobile adoption portion of the truck at pet retail stores and events. Our goal is to find forever homes for as many homeless pets as possible.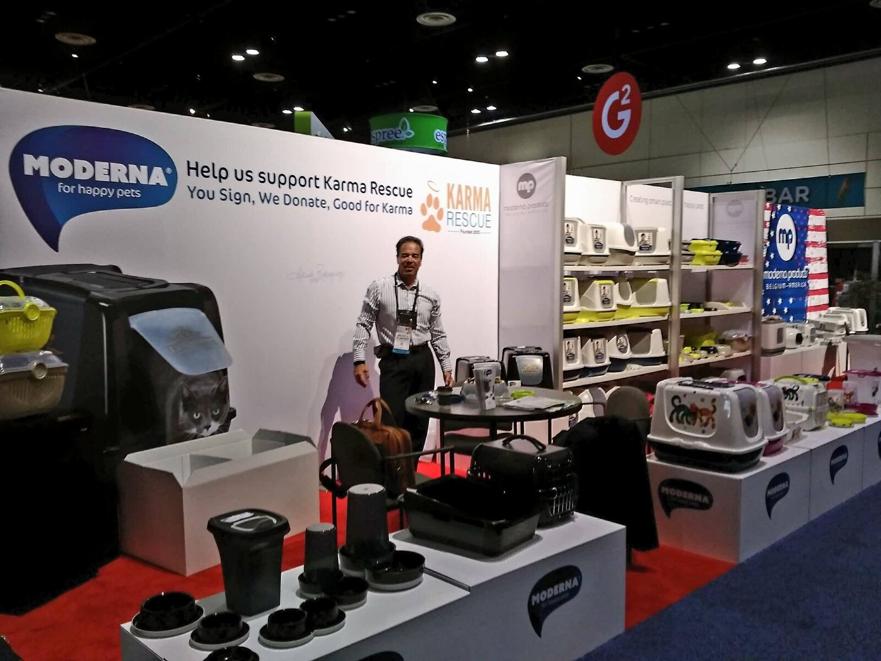 Moderna Products
Bruce J. Flantzer, North American director of sales and marketing
Gaffney, S.C.
Our efforts are international since Moderna Products is an international company with manufacturing in the USA and in Belgium. In the U.S., we have partnered with Karma Rescue, which works on rescuing pups, felines and humans in the USA. Karma Rescue goes to prisons and brings the dogs and cats to inmates to have them work with and train them; therefore, it helps not only the furry buddies, but also helps in rehabilitating the prisoners. It gives the prisoners a purpose to do better, and the rescue animals are trained to socialize and be wonderful pets.
In Europe, we support Friends for the Blind, for which Moderna has paid for the training of service dogs for the blind. We also support DreamCATchers, an organization that takes in all stray cats and has a cat café where people can come and meet them and adopt them.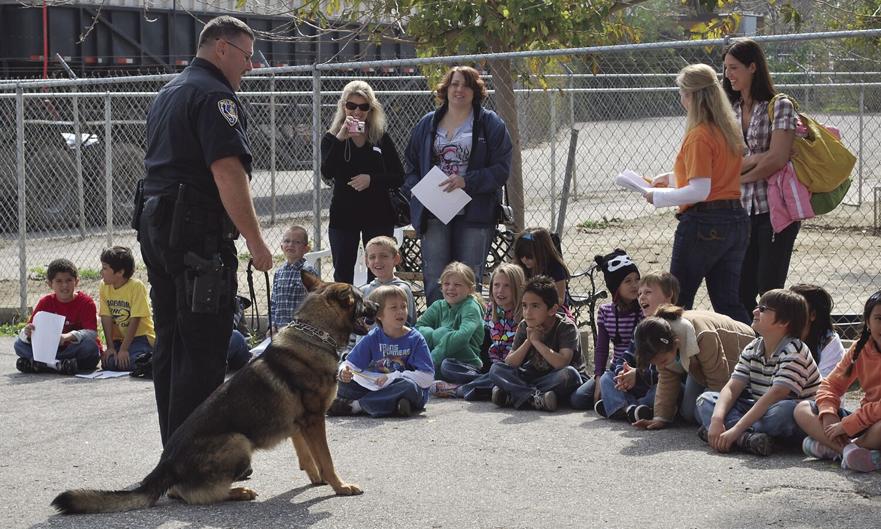 NaturVet Foundation
Traci Garmon, president, and Scott Garmon, chairman
Temecula, Calif.
More than 10 years ago, NaturVet established the NaturVet Foundation, a nonprofit organization that is dedicated to improving the health and well-being of pets by educating the next generation of pet parents.
We have sent over 10,000 children on field trips to local humane societies to spend the day learning to be responsible pet caretakers and about the importance of pet adoption. Our belief is that children who learn how to treat pets responsibly will become adults who do not neglect, mistreat or discard animals.
Another important aspect of our foundation is the support we provide for local police K-9 teams during their active duty and throughout their retirement. We believe it is important to give back to the K-9s that protect and serve selflessly and unconditionally.
Noble Pet Co.
Lisa Burns, CEO
Torrance, Calif.
noblepetcompany.com
We proudly donate to K9 Warriors, a nonprofit organization founded in 2015 by Isabella "Bella" Rybak. Bella's mission is to provide military working-dog teams with anything and everything they want or need or miss from home. Bella was 14 years old when she started the foundation to help provide K9 soldiers and their handlers with care packages throughout the year. Bella wraps, packs and ships hundreds of boxes around the world throughout the year. She collects donations from companies both big and small. Each box is carefully packed with everything from pet first aid kits, treats, chew bones and toys to first aid for the handlers and all the snacks they would want. Inside each box is a special surprise the troops don't even know about. It's a cause that we strongly support and are honored to be a part of.
We also donate to and participate in campaigns with Cavalier Rescue Alabama, an all-volunteer, nonprofit organization headquartered in Alabama with teams in Texas, Louisiana, Georgia and Tennessee. They are dedicated to the rescue, rehabilitation, reuniting and re-homing of Cavalier King Charles spaniels, as well as education focused on reputable breeders and puppy mill awareness.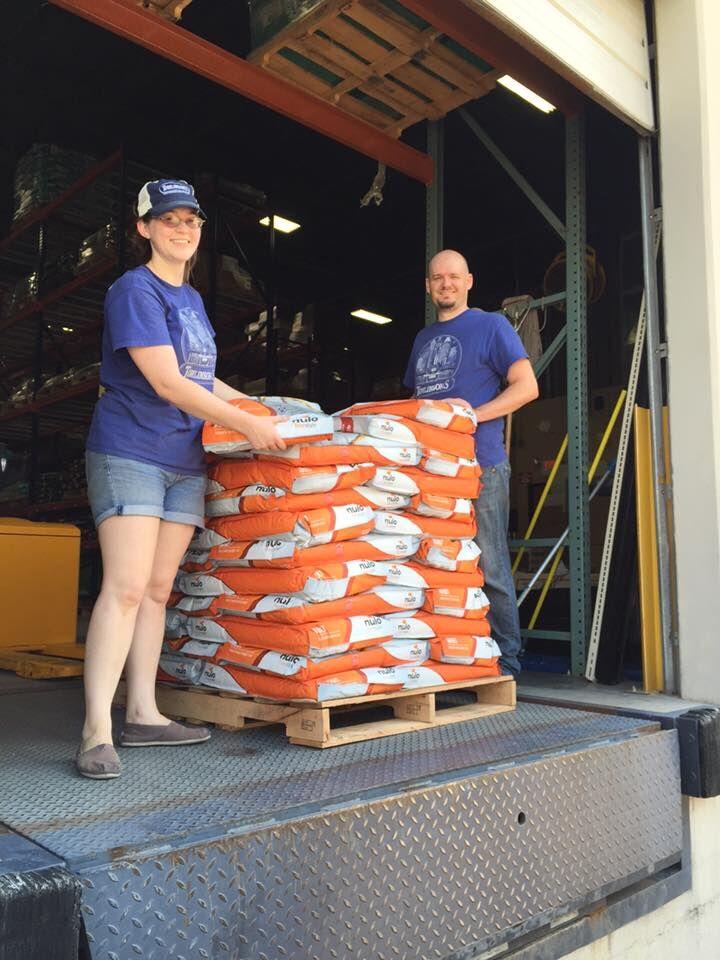 Nulo Pet Food
Michael Landa, founder and CEO
Austin, Texas
At Nulo, animal welfare has been a core part of our company since day 1. Nulo is actually a portmanteau for "NUtrition + LOve." We even have a heart in our logo!
In 2016, Nulo donated more than 51,000 pounds of product to shelters and rescue groups across the country. Nulo has several charitable programs, but two examples include Aces for Animals and cathouse sponsorships.
Nulo created a program called Aces for Animals in partnership with top-ranked American tennis player John Isner. Isner, world renowned as the most prolific hitter of "aces" in the sport of tennis, is an avid animal lover and official Nulo Brand Ambassador. At select ATP tennis tournaments, each ace that John hits results in 10 pet food meals donated to a local area shelter. Since the beginning of the campaign, Nulo has donated over 5,360 pet food meals to shelters across the country.
Nulo sponsors several cathouses and animal welfare organizations that are helping their pet community by sheltering senior, at-risk or homeless pets. Nulo provides food on an on-going basis for more than 160 shelter pets at the Amanda Foundation in Los Angeles, Cat Town in Oakland, Calif., and Ella's Cat House in Napa, Calif., to name a few.
As an Austin-based company, Nulo has made significant donations to local shelters and rescue groups including Austin Pets Alive!, Austin Animal Center, Central Texas SPCA, Pug Rescue of Austin, Bastrop Animal Rescue, Love-A-Bull, Greyhound Pets of America Central Texas and more. In 2016, Nulo donated over 51,000 pounds of food to shelters in need.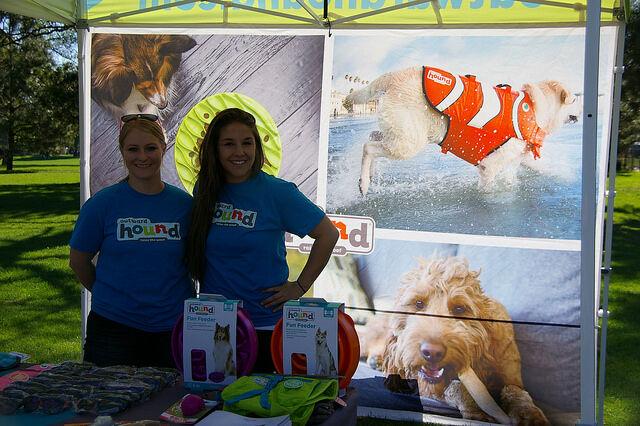 Outward Hound
Michael Parness, chief marketing officer
Centennial, Colo.
Since Outward Hound began 15 years ago, we have been committed to "Raising the Woof" for pets around the world and the people who love them. This past year, we partnered locally with more than 20 animal shelters, rescues and adoption centers to help our friends find their "furever" homes, raising more than $50,000 through product donations and fundraising efforts.
In preparing for Adopt a Dog Month, our team visited local shelters, set up photo booths and took pictures of all adoptable dogs. These photos took over our social media feeds, website and blog, and helped drive over 30 adoptions across Colorado.
Going forward, we plan to expand our volunteering and fundraising efforts to other local shelters and nationwide organizations including Habitat for Humanity, Freedom Service Dogs and Dumb Friends League, to name a few. Whether we're running local 5Ks, making a splash with donated dog life jackets or co-hosting charity events in New York, our team is determined to living our brand promise to "Raise The Woof!"
Outward Hound offers all employees three days of volunteer time-off that are redeemable year-round to encourage everyone to participate. We do it for the dogs and for the people who love them. That's who we are. That's who inspires us.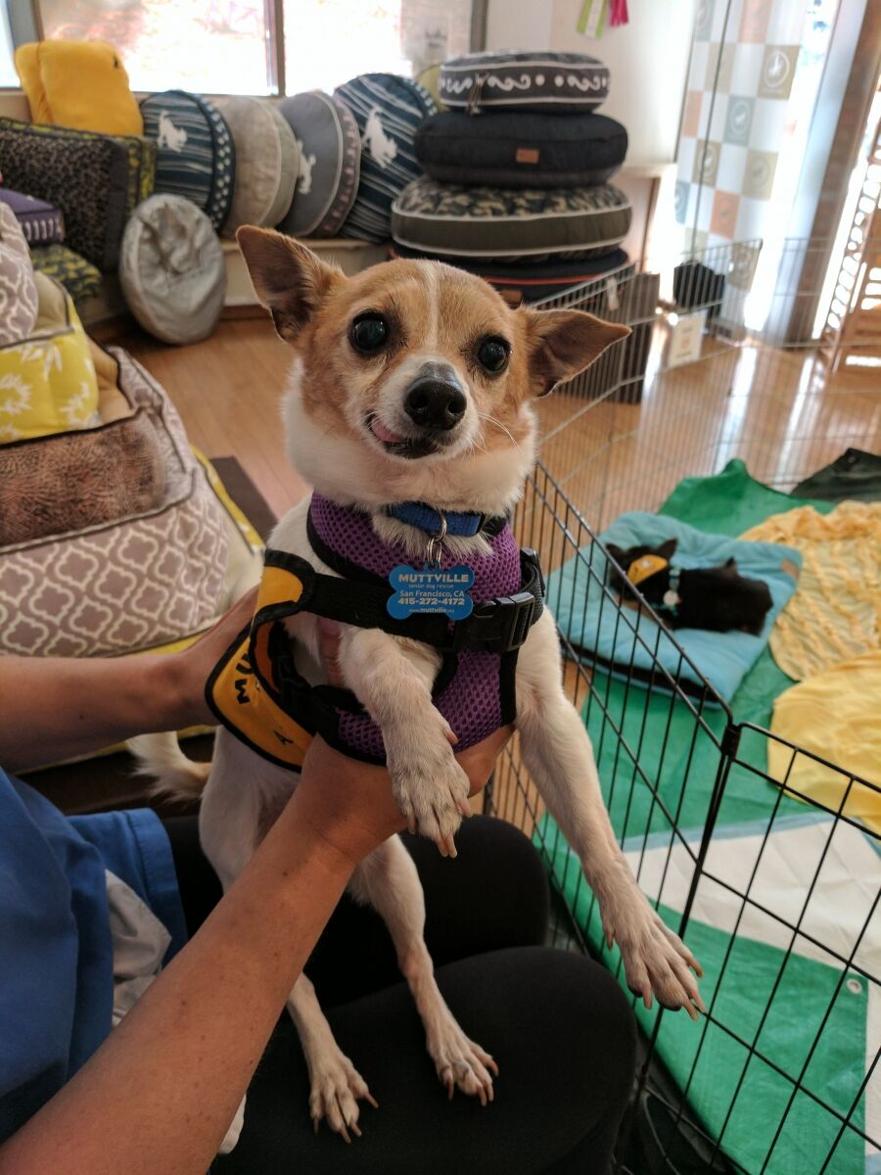 P.L.A.Y. (Pet Lifestyle And You)
Natalie Hennessy, senior public relations and marketing manager
San Francisco
Five years ago, P.L.A.Y. partnered with The Petfinder Foundation to launch the Warm Bellies Initiative. For every bed purchased on our website, P.L.A.Y. donates a special edition Chill Pad to a shelter pet in need. To date, we've donated almost 2,000 special edition Chill Pads to organizations across the United States, providing countless animals with a cozy and safe space to rest while awaiting their forever homes.
P.L.A.Y. donates beds, accessories and toys to 501(c)3 rescue organizations, assisting these groups with their fundraising efforts. Most of these organizations receive no government funding and rely solely on donations to meet their ever-increasing costs. This year alone, we have donated 72 products and 51 $50 gift certificates to organizations.
To help protect animals, 2 percent of all proceeds from the sales of our Under The Sea, Bugging Out and Safari Toy Collections benefit the International Fund for Animal Welfare, supporting worldwide wildlife rescue efforts. Proceeds from the sales of our Mustache Bed and Movember event are donated to Zero—The End of Prostate Cancer.
P.L.A.Y. wanted to directly help animals in need and partnered with Muttville Senior Dog Rescue, a local San Francisco-based organization committed to finding forever homes for senior dogs (those 7 years and older). We host two adoption events each year, donating beds to those adopted seniors and a portion of the proceeds from sales to Muttville. Our team will spend a day of service at Muttville headquarters this fall.
Annually, P.L.A.Y. awards a $1,000 scholarship to a graduating high school senior through our Scholars Helping Collars Program. We recognize and reward the senior whose story best exhibits the impact he or she has made on behalf of a rescue animal or to promote the cause of animal rights and welfare causes.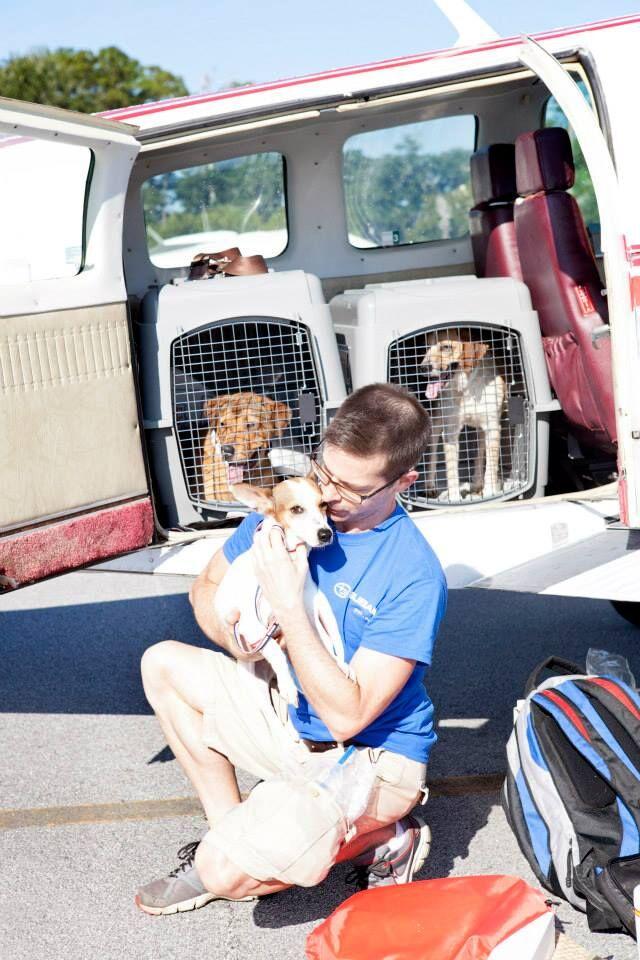 Petmate
Amanda Peterson, social media and public relations manager
Arlington, Texas
Petmate is passionate about pets and their families. As a worldwide leader of solutions and excellence in the pet industry, Petmate is committed to providing fun, trusted, quality products to enhance the lives of pets and their families. Most recently, the Petmate team put the company's vision and mission to task by donating over 300 pounds of food to Don't Forget To Feed Me, an organization dedicated to providing food to pet-owning families experiencing financial difficulties. It was all gathered in just three days to support the 2017 SuperZoo Better Together WPA Good Works social media campaign. Petmate earned second place in the industrywide contest and donated the $500 winnings to the Human Animal Bond Research Institute, a nonprofit research and education organization that is gathering, funding and sharing scientific research to demonstrate the positive health impacts of companion animals.
As a believer in quality pet product solutions, Petmate has partnered with country music superstar Miranda Lambert to launch the MuttNation Fueled by Miranda Lambert brand, where 
every purchase will help fund rescue and adoption programs of the MuttNation Foundation, the organization established by Miranda Lambert and her mother, Beverly, in 2009. This partnership represents a major commitment to help put a stop to the epidemic of homeless pets sweeping our nation.
In addition, Petmate continuously supports Pilots N' Paws, a nonprofit organization, by providing crates and other product to help coordinate 
services of rescuing, such as arranging or scheduling rescue flights, overnight foster care or shelter and all related activities.
Planet Dog
Colleen McCracken, owner and CEO
Portland, Maine
planetdog.com
Giving back is at the core of who we are and what we do at Planet Dog, and it is the reason that the Planet Dog Foundation was created 12 years ago. The Planet Dog Foundation is the philanthropic paw of the company and is a 501(c)3 nonprofit grant-making organization that helps support assistance dog organizations that enhance and saves lives.
The mission of the Planet Dog Foundation is to promote and celebrate programs in which dogs serve and support their human best friends. Each year, we hold several community-driven events to fundraise for the work done by the foundation. In 2017, we had our most successful event to date with the Inaugural Planet Dog Ball. This black-tie human and dog event raised more than $80,000 to benefit America's VetDogs and Maine-based K9s on the Front Line.
Additionally, Planet Dog hosts a Bark in the Park event where local dogs can enjoy a night out at the ballpark with their humans, as well as an annual Halloween costume party and Sit with Santa event at the Planet Dog Store in Portland, Maine. This year, we also partnered with Maine brewery Sebago Brewing to create a community-voted pale ale named Waggin' Tail Pale Ale. A portion of every pour went toward supporting the foundation.
Planet Dog was also recognized at SuperZoo 2017 for winning the World Pet Association Good Works contest. Planet Dog employees did a community cleanup, as well as a Planet Dog warehouse cleanup, and donated more than 100 dog toys and 50 boxes of treats to a senior pet shelter as well as a rescue league in Southern Maine. Planet Dog gave the $1,000 donation to the Human Animal Bond Research Institute to help support the work it does gathering, funding and sharing research to demonstrate the positive health impacts of companion animals.
Plato Pet Treats
Nichole Nonini, marketing director
Fresno, Calif.
platopettreats.com
Plato Pet Treats is gearing up for our third annual Donation Drive with our hometown's local Fresno State University (FSU). Together, Plato Pet Treats and FSU, alongside its adorable mascot Victor E. Bulldog III, collect food, treats, toys, beds, blankets and anything that can help a shelter dog awaiting its forever family to feel loved during the holiday season. We have been successful in donating thousands of items and dollars to our local no-kill animal shelters in our community. Our goal for the third annual Donation Drive is to collect more than 2,500 items as we continue to do our part to help decrease the number of dogs in our shelters.
Radagast Pet Food Inc.
Tracey Hatch-Rizzi, vice president and co-founder
Portland, Ore.
radfood.com
Over the last several years, Radagast Pet Food has donated several thousand pounds of Rad Cat Raw Diet to feed wild cats and hybrids at WildCat Ridge Sanctuary in Scotts Mills, Ore. Every year, we donate funds and hundreds of cases of Rad Cat and other meat products to support the feeding of the cats in their care. This year, we had the honor of taking our entire Rad Cat family for a tour of the incredible sanctuary. It was the chance of a lifetime for our employees to see the cats and to experience what a real sanctuary is like. For WildCat's big fundraising event this year, we purchased our own table to give some of our employees and their families a deeper glimpse into what really goes into running the sanctuary and the lengths the organization goes to for fundraising.
WildCat Ridge is a nonprofit, 82-acre sanctuary for captive and abused wild cats and hybrids. All outdoor enclosures provide room to roam, with trees, grass, sunshine and enrichments for all cats.
On a daily basis, Radagast sets aside food for the sanctuary out of every production run.