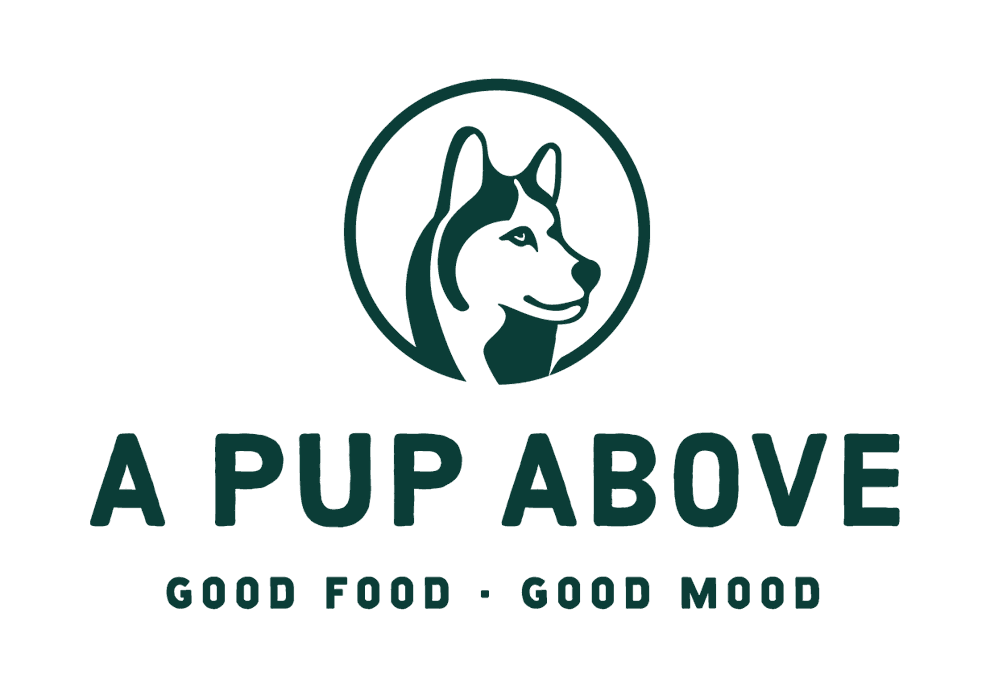 A Pup Above
Austin, Texas
Ruth Stedman, CEO and co-founder
Each year, we donate 1 percent of our revenue to the White Buffalo Land Trust to help fund their education initiatives and flagship farm, which is a living, breathing example of regenerative agriculture and a resource for farmers and ranchers from all over the world. Current agricultural production and forestry activities contribute "24 percent of greenhouse gas emissions worldwide," according to Project Drawdown, a nonprofit devoted to climate change solutions. While conventional agriculture is part of the problem, regenerative agriculture provides a solution. Regenerative agriculture is widely known to draw down excess carbon from the atmosphere into the soil and help restore the health of our soil and water. By partnering with White Buffalo Land Trust, A Pup Above is investing in a future agricultural system that can provide healthier food for animals and people without compromising the health of Mother Earth.
---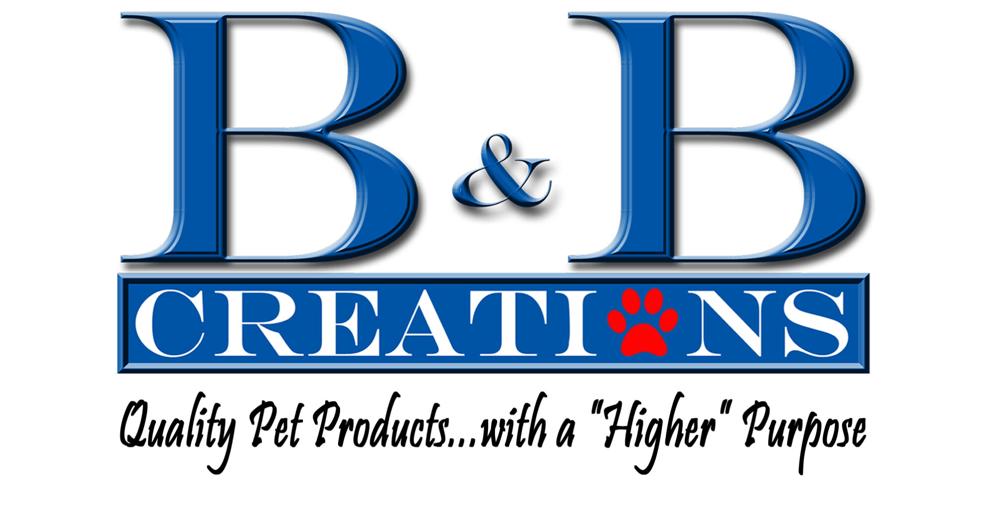 B&B Creations
Colorado Springs, Colo.
Cynthia Bullock, president
We recently donated more than 100 bags of our Colorado Kitty Pot organic catnip and Kickin' Back Canine Nip to Las Vegas-area animal rescues following this year's SuperZoo. We also have made cash donations to Harley's Hope, a safety net charity located in Colorado Springs, Colo., and plan to donate roughly 600 total bags of product by the end of this year. B&B Creations was created to support pet charities and has made close to $60,000 in charitable cash and product donations since our founding.
---

BrightPet Nutrition Group
Lisbon, Ohio
Cecelia Carrera, marketing and analytics manager
Our family-owned business is committed to three primary areas: pets, communities and the environment. We realize that sometimes pets can find themselves in situations in which healthy food options are not available. This is why we partner with various organizations across the United States to keep dog and cat bowls filled with our nutritious formulas. We were proud to donate 74,848 pounds of our slow-cooked pet foods to shelters and food banks that were hit the hardest during the pandemic. This donation provided approximately 300,000 meals to hungry pets in the United States. As a brand built on family values, we also strive to support our neighbors. This year, we are the official sponsor of the Apple Breast Cancer Warrior Foundation Cornhole Tournament. The event will help raise money to cover the medical expenses for local women and men who are fighting breast cancer. Another initiative for BrightPet is our commitment to the environment. Like many of you, we recognize the growing concerns around the health of our planet. This is why we are beginning our transition toward fully recyclable and sustainable packaging options across our brand portfolio.
---

Canidae Pet Food
Stamford, Conn.
Dana Paris, chief marketing officer
In continued partnership with the San Antonio Food Bank in Texas, Canidae has continued to make large donations of pet food to the food bank for local distributions. Canidae's love for San Antonio stems from the location being where they create its products and cook its healthy recipes full of goodness. The pet food brand donated over half a million pounds of kibble to the San Antonio Food Bank in 2020 during the pandemic to help struggling individuals with pet food assistance. Canidae's impact was featured on Good Morning America's Deals and Steals in February 2021, and the company donated another 10,000 bags. Canidae's last donation took place in July 2021, and the continued hope is that with this assistance the entire family (including pets) can stay together through the toughest of times. Especially with the damaging weather this year, Canidae's generous donations have made a lasting positive impact on the San Antonio community and pets in need.
---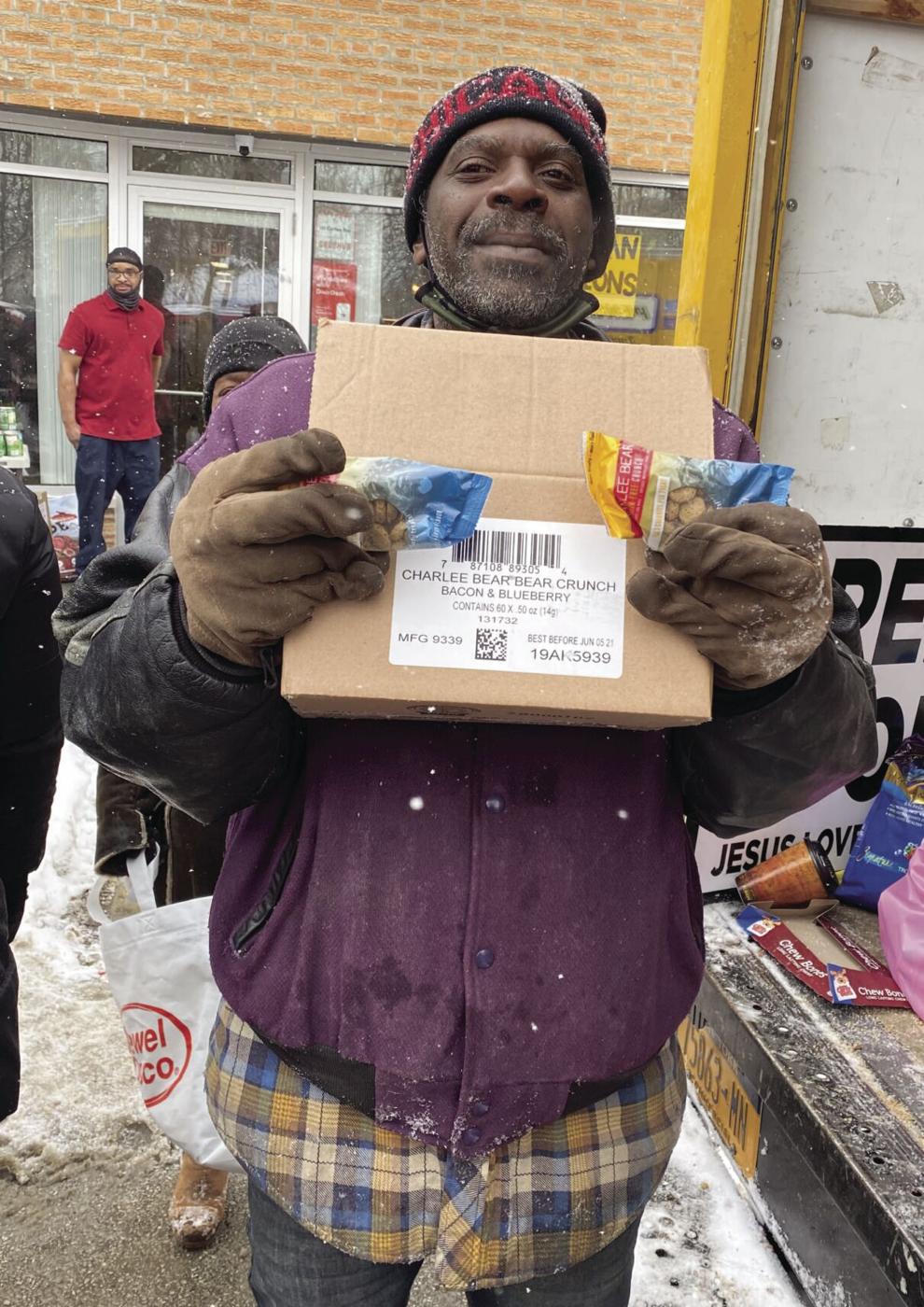 Charlee Bear 
St. Francis, Wis.
Rob Cadenhead, general manager
At Charlee Bear, we believe every pup has the undeniable right to be healthy, happy and loved. That's why we actively sponsor pet rescues and shelters across the United States. We also partner with benevolent organizations, like Guide Dogs of America, to provide hardworking service dogs with nutritious treats. 
During the extreme cold and snowy conditions in Chicago this past February, we stepped up to help pet owners in need. Our efforts included thousands of Charlee Bear dog treats donated to Paw Salvation, a nonprofit organization in Chicago dedicated to helping local homeless and disadvantaged pet owners take care of their pets.
Through our shelter initiatives, we have partnered with over 270 shelters across 48 states and have supported over 450 events and opportunities. A total of over 90,000 samples and full-sized bags of treats have been distributed to date.
---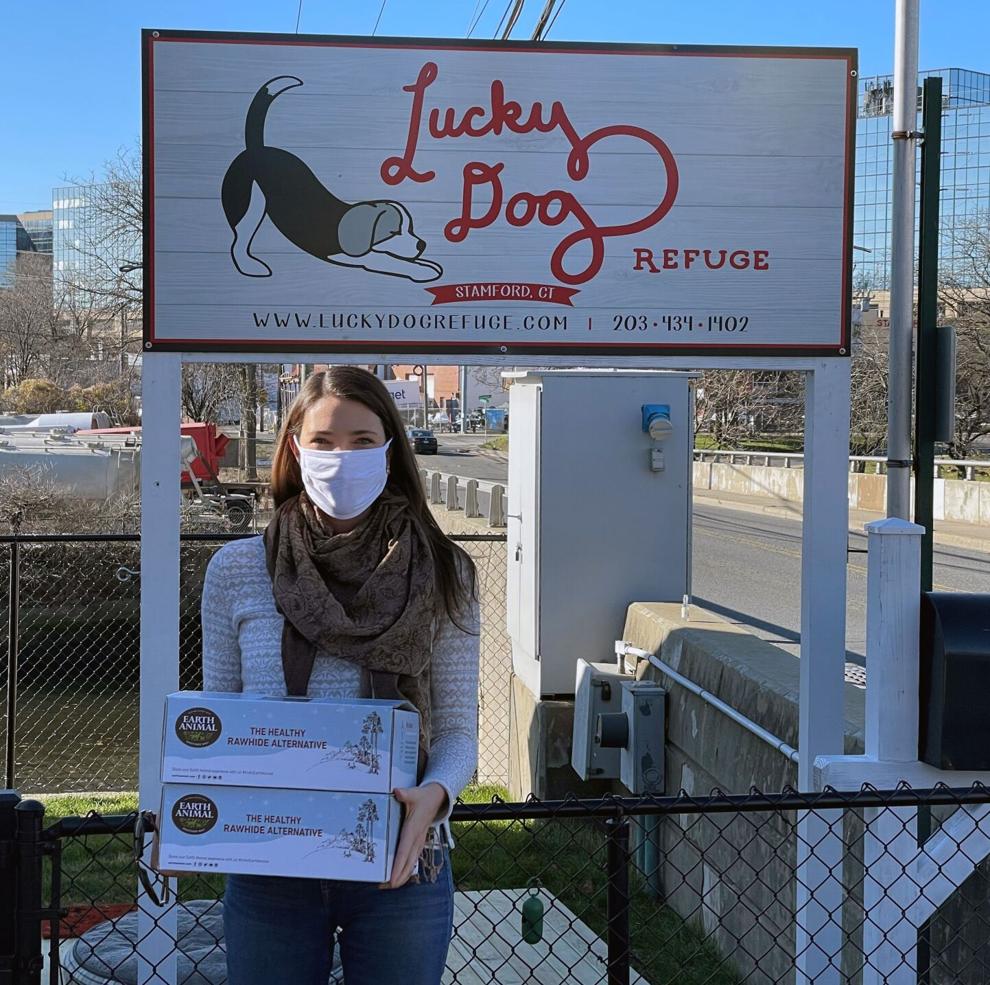 Earth Animal
Southport, Conn.
Kristen Smith, head of consumer marketing
Earth Animal proudly dedicates 1 percent of its annual net sales to organizations, industry stewardship, and mission-driven efforts that preserve and enhance quality of life for animals, people and the Earth. We are a proud Icon Member of the Pet Sustainability Coalition and have given added financial support to the Flex Forward program, working to collect and upcycle the high volume of food and treat packaging that is not suitable for standard community recycling.
We dedicate 1 percent of our online e-commerce sales to rotating organizations helping animals, people or the earth. This year, we have donated more than $59,000 dollars to a variety of organizations that support our mission, including Guiding Eyes for the Blind, Best Friends Animal Society, Canopy Project, Charity: Water, Earth Day Network, Farm Sanctuary, Mission K9 Rescue and American Red Cross for disaster relief in areas affected by the wildfires and other communities impacted by environmental disasters triggered by climate change. We support dozens of animal shelters and rescue groups through monetary contributions and donations of Wisdom dog food, Herbed Chicken Tenders and No-Hide Chews.
Our flagship Earth Animal Store in Fairfield, Conn., supports numerous local organizations including the Connecticut Food Bank and the Catherine Violet Hubbard Animal Sanctuary. Giving back is in Earth Animal's DNA, and we continually seek like-minded organizations that support our mission of helping animals, people and the earth.
---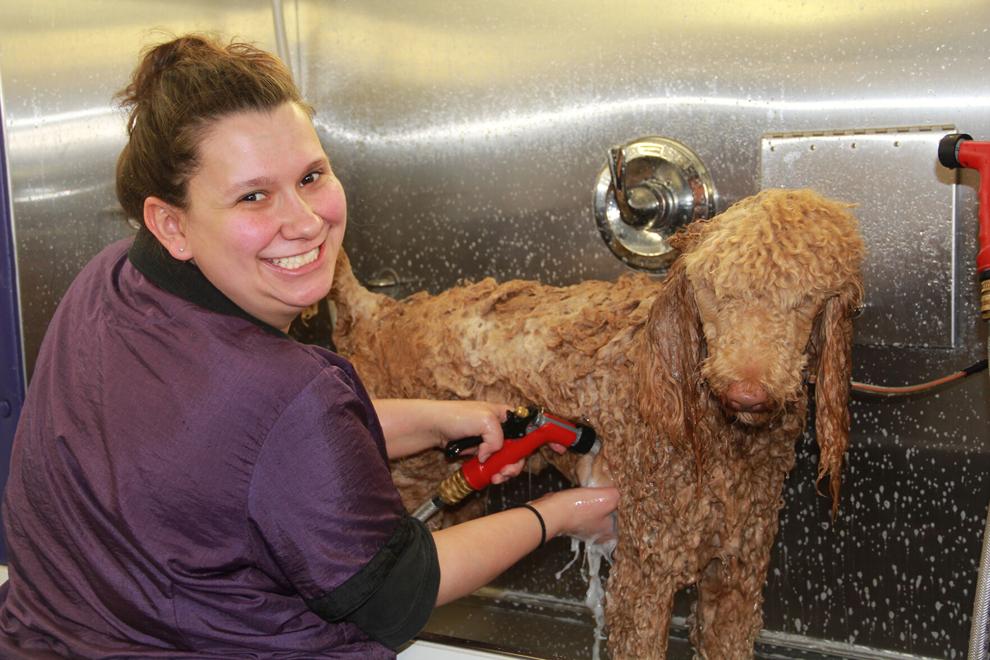 Earth Heart
Sleepy Hollow, Ill.
Vicki Rae Thorne, owner and founder
Our charitable work is twofold: comforting rescue dogs and restoring exploited plant habitats that provide our ingredients.
As a Compassion and Care sponsor of the International Judges Association (IJA) Rescue Me Rodeo Competitions (ijaonline.com), we've donated Canine Calm sprays to every U.S. event since 2013. The goals of the Rescue Me Rodeo are to help rescue dogs relax and feel pampered, to create a positive grooming experience and to help the dogs find permanent homes. IJA president Vivian Nash brought the highest standards of safety and compassion into the competition arena for rescue dogs, who haven't been exposed to the extensive grooming typically involved in pure-breed and creative competitions. From staging to the awards ceremonies, the groomers use Canine Calm spray to help the rescue dogs stay calm in this unusual and potentially stressful environment.
Because the list of threatened and near-threatened plant species continues to grow, we joined Airmid Institute (airmidinstitute.org) in 2020. Our financial contributions help support their mission to offer global education and sustainable management of medicinal and aromatic plants, and protect their use in indigenous communities. The executive director and founder of Airmid Institute, Kelly M. Ablard, Ph.D., RA, MIFPA, along with Airmid directors and trained ambassadors, develop conservation, research and educational projects to address the restoration and ethical harvesting of threatened plants around the world. Their work helps us understand the many problems that essential oil- and carrier oil-bearing plants are facing, and how both manufacturers and consumers can make better, harmonious choices when sourcing plant materials.
---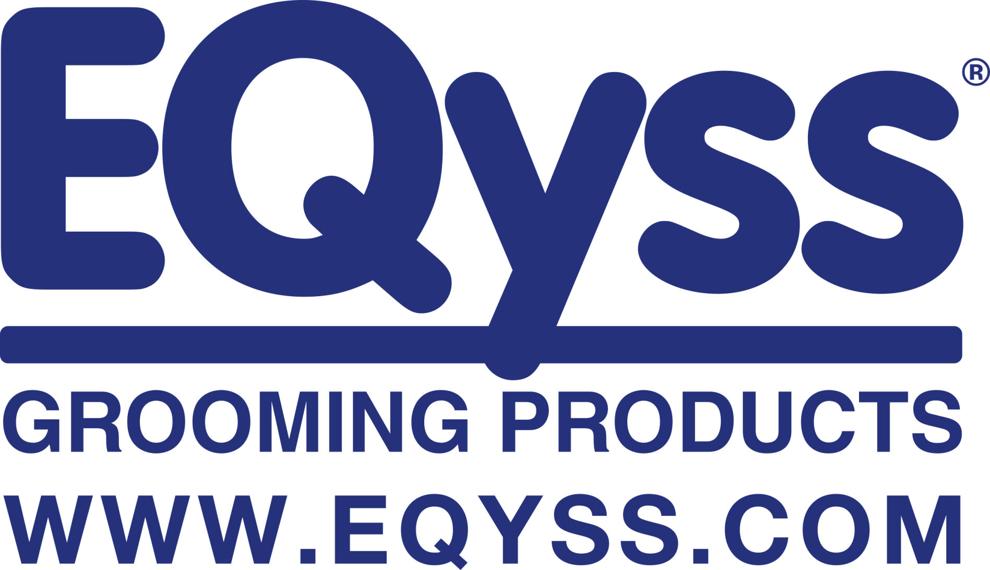 EQyss Grooming Products
Vista, Calif.
Dallas Van Kempen, president
In the past year alone, we have donated more than 10,000 units valued at more than $35,000 (retail value) of our premium-quality products (made in the USA) to more than 40 charitable organizations across the country. EQyss has a long history of compassion and support for rescues, sanctuaries, clubs and associations in our 29 years, including sizable Hurricane Katrina, Hurricane Sandy and, most recently, Hurricane Ida relief as well as many donations to help rescues with the yearly California, Oregon and Washington wildfire emergencies.
We take helping animals and the people who love them seriously. It was our founder's mission to provide a better product than was available at the time, because he would not use products on his family members that he would not use on himself. We started this company out of love, and we feel the best way to show that is to help not only beloved family pets and horses, but the most vulnerable and needy animals out there. We will continue to support multiple organizations as much as we can because we love what we do. We make a difference; it starts by caring.
---

Evanger's Dog and Cat Food Co.
Markham, Ill.
Holly Sher, president and owner 
Proudly made in the USA, Markham, Ill.-based Evanger's Food for Dogs & Cats not only works closely with Pets For Vets, but with its retailers' local rescues/shelters across the country to optimize nutrition for pets awaiting their forever homes. As one key example, Evanger's is partnered with Phoenix Animal Care Coalition (PACC911) and retailer My Pet Market, both based in Arizona, on an integrated rescue/shelter and indie retailer giveback program. PACC911 vets rescues and shelters, so the goal is helping provide Evanger's USA-made foods for dogs and cats in shelters, as well as pets in foster care awaiting their forever homes, and providing free food to everyone who adopts a pet from one of these shelters (either a free 4.4-lb. bag of Evanger's dry food or Evanger's canned foods), which are available for pickup at a My Pet Market location and help to give pets their best start.
---

Giovanni
Rancho Dominguez, Calif.
Nicole Far, business development manager
At Giovanni we love giving back. Throughout the years, we have partnered with various organizations, including the Los Angeles Mission, Freedom Service Dogs of America, Beauty Bus Foundation and many others. Most recently, we are excited to partner with WTCARES to support the rescue and re-homing of Welsh terriers. Not only is Giovanni supporting pet adoptive mums and dads with a care package of goodies when heading home with a new pup, but we also committed 10 percent of Giovanni website sales of our new Eco Chic Pet Professional Pet Care line for all of 2021.
As you can tell, we at Giovanni love our furry family. You often can find a dog or cat roaming our offices or snuggled up on someone's lap. But we must admit that Welshies hold a special place in our hearts. Not only was our new Professional Pet Care line inspired by our late Ellie May, but our very own Billie was rescued through WTCARES just over two years ago!
Join Giovanni and WTCARES by rescuing a Welsh terrier today or by donating at welshterrierrescue.com. WTCARES was established in 1980 with a mission to rescue Welsh terriers in need. Today, they successfully rescue more than 20 pups a month and place them with loving families.
---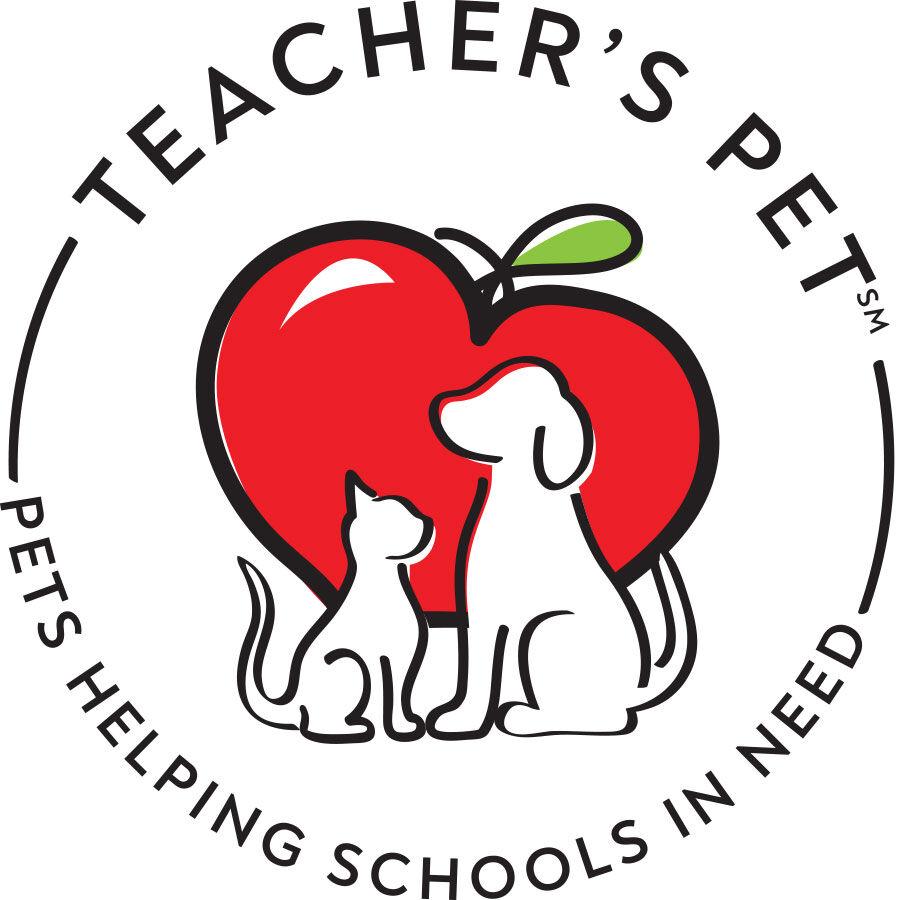 Health Extension Pet Care
Hauppauge, N.Y.
Marie Sandomenico, marketing coordinator
Kids and pets share a bond like no other, so it's natural for a pet food maker to go all-out to help pets and children thrive.
Like our fur babies, teachers impact our lives in a most profound way. That is why we are proud to launch Teacher's Pet, a program to provide underfunded schools and teachers with the money and supplies they need to keep kids learning.
We also will be promoting Teacher's Pet through all of our internal and external social media channels throughout the school year, and we will be providing our schools with social media content for posting on their own. We will also be encouraging our retail partners to join in by either donating or even matching Health Extensions' contributions as part of their community involvement within their own school systems.
Health Extension is proud to be serving our nation's teachers and students in need.
---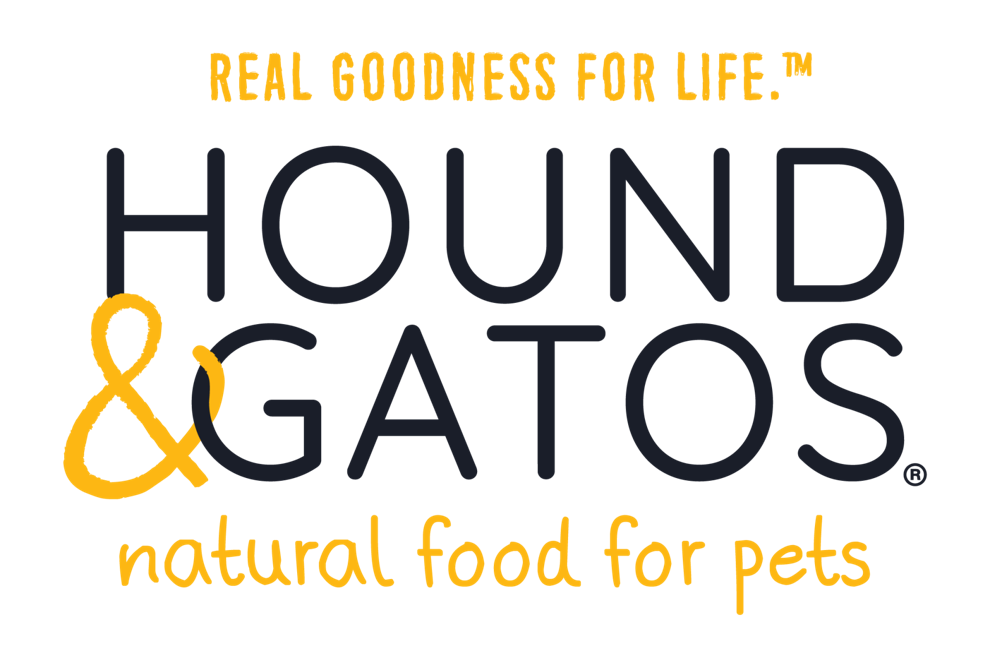 Hound & Gatos
St. Francis, Wis.
Rob Cadenhead, general manager
At Hound & Gatos, we believe that every dog and cat deserves a long, healthy, happy life. That's why we actively support pet rescue and adoption organizations across the country and donate food and treats with love to disadvantaged pets.
Our ongoing efforts have allowed us to provide thousands of delicious and nutritious foods to different events and donation opportunities ranging from 5K runs to local food pantries, all of which promote and work toward the goal of providing resources for every pet they encounter.
During the COVID-19 pandemic, Hound & Gatos supported the Humane Animal Welfare Society of Waukesha County (HAWS), an organization in our local community. The HAWS Pet Pantry was created at the shelter as a "take what you need/leave what you can" initiative to both collect donations and help pet owners during COVID-19 restrictions and closures. When we heard that HAWS was opening up a pantry, it was without hesitation that we decided to provide the initial stock. This is truly a wonderful resource to help the community and assist those in need. As part of our donation, we provided cat and dog kibble and cases of canned cat and dog food.
Hound & Gatos has partnered with over 155 shelters in 37 states for our shelter initiatives and has supported over 250 events and opportunities. To date, we have distributed over 30,000 samples and full-sized bags of food.
---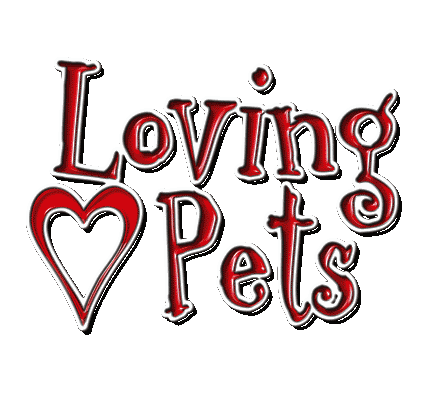 Loving Pets
Cranbury, N.J.
Eric Abbey, president and founder
Loving Pets believes in supporting our pet community, both across the U.S. and around the world. Loving Pets is actively engaged in helping communities become better places to live, for pets and people, by supporting philanthropic projects and organizations dedicated to improving animal welfare and increasing the bond between humans and pets.
This year, Loving Pets proudly partnered with The Yurok Tribe Condor Program, donating 120-oz. non-tip bowls to the conservation project that helps to restore condors to Yurok ancestral territory and the Pacific Northwest. In addition, Loving Pets has donated to:
---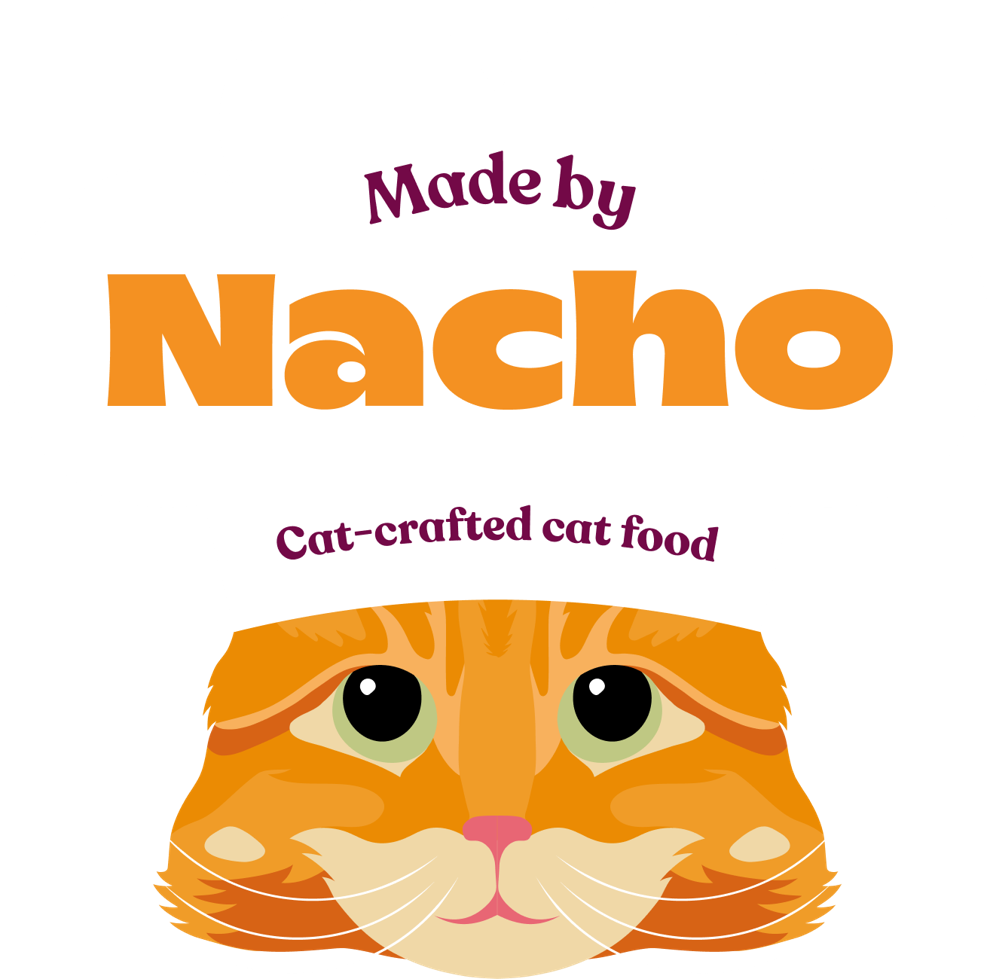 Made by Nacho
New York
Jill Wroblewski, media relations
Made by Nacho is all about cats. With the help of his owner, chef Bobby Flay, Made by Nacho's feline founder, Nacho Flay, created a cat food menu that is packed with flavor and supports the health needs of felines everywhere.
Made by Nacho donated $5,000 to PetSmart Charities and encouraged customers to adopt during PetSmart's National Adoption Weekend. Additionally, donations were made to organizations like Only Maine Coon Rescue, Leashes End, Furry Friends Food Bank and Brooklyn Animal Action, with plans to continue. Recently, four pallets of protein-packed, whisker-wetting cat food were delivered to the KC Pet Project to help nourish felines in Kansas City, Mo., and in Kansas City, Kan.
Made by Nacho also supports feline research organizations including grants from the Made by Nacho Charitable Fund at the NY Community Trust (a donor-advised fund), which made initial grants to EveryCat Health Foundation and Best Friends Animal Society.
Made by Nacho is committed to helping felines that are less fortunate. A few more charitable organizations, pet food pantries and nonprofits that Made by Nacho will support are: Doodles Ranch and Sanctuary, Purrfect Angels Animal Rescue, Anjellicle Cats Rescue, Stray Cat Alliance, The Cat Network, Blind Cat Rescue & Sanctuary, The Cat House on the Kings, FIDO Pet Food Bank, Kitty City, Bountiful Harvest, Fancy Felines for Adoption Cat Rescue, Surfcat Cafe and Parkers Rainbow Bridge Animal Rescue.
---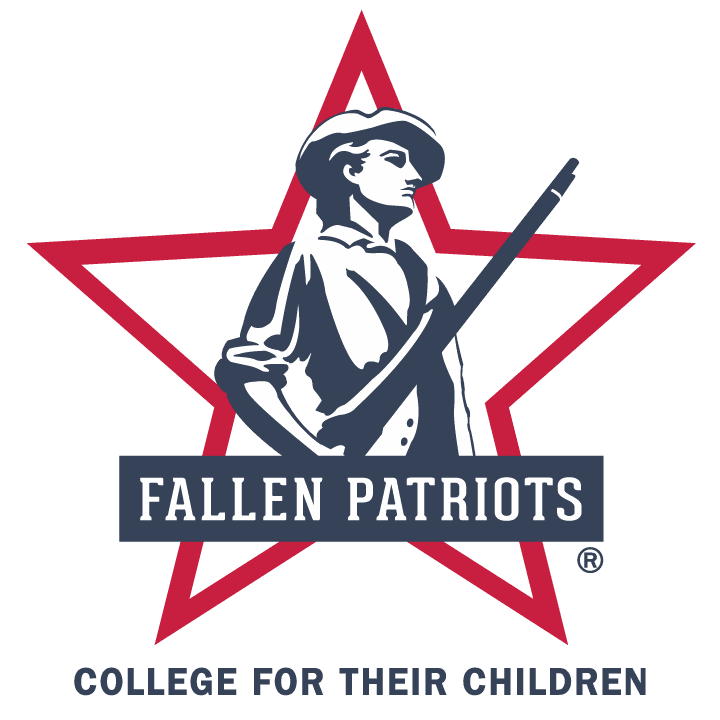 Midwestern Pet Foods
Evansville, Ind.
Brandi Kramer, marketing coordinator
Midwestern Pet Foods (MPF), a leading high-quality pet food and treat manufacturer, is making a difference in the lives of military children who have lost a parent in the line of duty by supporting Children of Fallen Patriots Foundation.
"We are proud and excited to partner with the Children of Fallen Patriots Foundation. This organization's mission to provide college assistance to children who have lost a parent in the line of military duty pulls at the heartstrings of everyone at Midwestern Pet Foods," said Warren Hill, MPF's chief commercial officer.
With backing from partnerships like Midwestern Pet Foods, Children of Fallen Patriots raises awareness and funds to provide college scholarships and educational counseling to children of fallen servicemembers. The foundation provides holistic care for its scholars, which encompasses educational benefits, internship opportunities and job placements.
"It's truly an honor to have Midwestern Pet Foods' partnership and the amazing support of their team. The mission of Fallen Patriots would not be possible without wonderful patriots like everyone at Midwestern Pet Foods," said Fallen Patriots co-founder Cynthia Kim.
Midwestern Pet Foods also has a long-standing commitment to sustainability, including planting 900,000 trees through its UPCs for Trees program. Furthermore, Earthborn Holistic, Venture and Unrefined packaging is 100 percent recyclable through the Earthborn ReBorn Program. To date, MPF has recycled more than 900,000 bags and donated over $50,000 to pet charities.
Midwestern Pet Foods also is proud to have pioneered the PlantBag for its Venture and Unrefined recipes. PlantBags contain plant-based plastic made from Brazilian sugar cane.
---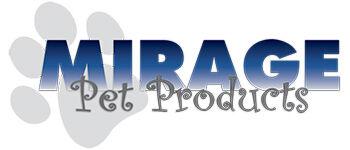 Mirage Pet Products
Mount Vernon, Mo.
Stephanie Davis, owner
Our company puts a very big focus on making the world better than it was when we got here.
We've helped over one million animals find their forever homes, become less food insecure and even work their way to being off the endangered list. Some of my favorite projects that we are involved in are working with Hoedspruit Endangered Species Centre (HESC) in South Africa (the cheetahs are our favorites!) as well as the Black Mambas Anti-Poaching Unit and other anti-poaching efforts.
We also work with organizations that have a human touch, from our local Holiday Central food and toy drive that delivers Christmas to hundreds of families locally to investing in business owners and students in the developing world as they work to lift themselves into a food-secure, safe and educated future that we hope will change their families, their communities and eventually, the world.
---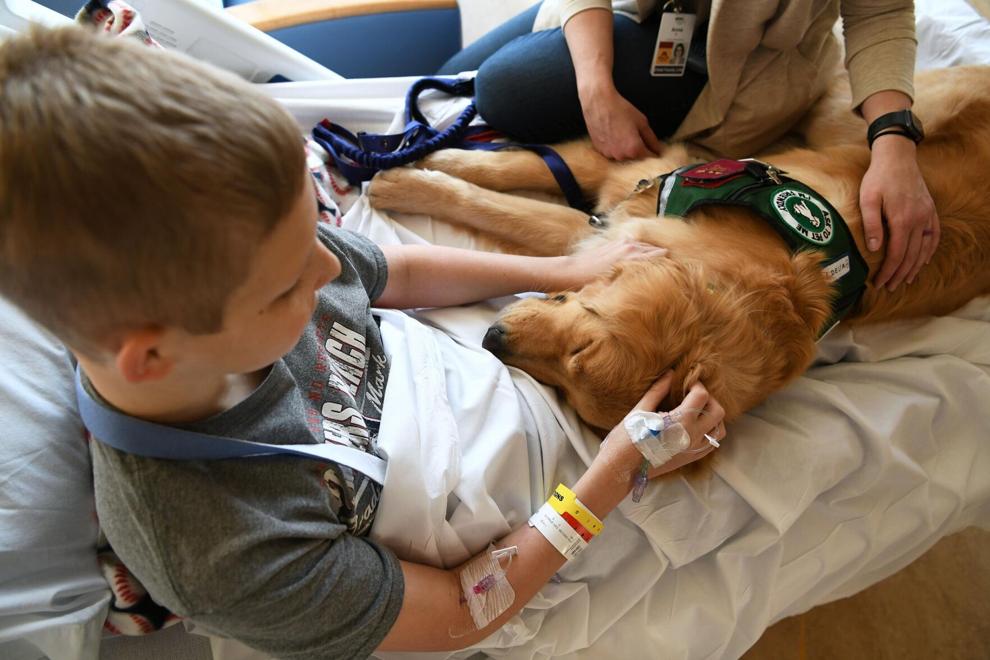 NutriSource Pet Foods
Perham, Minn.
Adam Martodam, marketing director
NutriSource Pet Foods is driven by a mission to give back to its hometown and worthy causes throughout the country. From providing critical funds for local schools and community programs to supporting pet shelters and pet rescues to providing funds to the Pinky Swear Foundation and sponsoring the first-ever facility dog at the University of Minnesota Masonic Children's Hospital, NutriSource challenges itself every day to answer KLN Family Brands CEO Charlie Nelson's question: "What good are we if we aren't trying to make a difference?"
The Pinky Swear Foundation offers direct financial support to families battling pediatric cancer so they can keep their focus on the health and recovery of loved ones. When you purchase NutriSource brands, you are supporting Pinky Swear as a share of the proceeds are used to support the Pinky Swear Foundation, impacting families and communities across the country. The funding of the facility dog program at the M Health Fairview University of Minnesota Masonic Children's Hospital provided another opportunity to reaffirm who we are and what we do. As a facility dog, Rocket is a full-time staff member working alongside his handler, a child life specialist, as they visit children and their families when they need it most.
"There is nothing more important than the health and well-being of our children. The bond between pets and kids is extra special," Nelson said. "We are excited for continued growth of our charitable efforts with some exiting new opportunities on the horizon as well as a new product coming soon furthering our commitment to give back.
---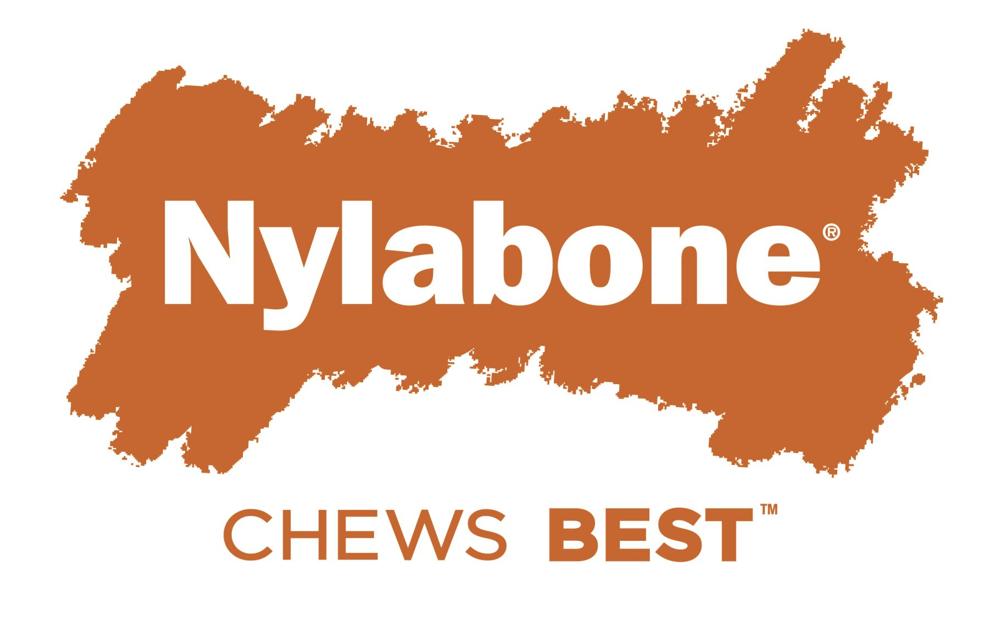 Nylabone Products
Neptune City, N.J.
Jane Unger, marketing manager, dog and cat division
Through our Nylabone Cares program, we partner with hundreds of nonprofit animal welfare organizations, donating chew toys that help ease stress, fight boredom and provide healthy chewing outlets. Within the past year, we donated more than 100,000 chew toys and treats to shelters and rescues across the country.
Along with our ongoing chew toy donations to shelters and rescues nationwide, we gave back to our immediate community with a $20,000 product donation to a pet food drive in Neptune City, N.J. This effort assisted local families facing hardship due to the ramifications of COVID-19.
For a third consecutive year, we proudly partnered with National Breast Cancer Foundation (NBCF). For every custom-made pink Power Chew toy sold, we donate $1 to NBCF. We made regular contributions to Tony La Russa's Animal Rescue Foundation through 2021 Bark at the Park events, which took place at Major League Baseball stadiums throughout the United States. We also have sponsored American Humane's program for the reunification of military working dogs with their handlers.
Our chew toy and monetary donations continue to aid hundreds of other charitable organizations, including Southeastern Guide Dogs, ASPCA, Guiding Eyes for the Blind, America's VetDogs, Guide Dogs for the Blind, Leader Dogs for the Blind and more. As we look ahead to 2022 and beyond, Nylabone remains devoted to helping dogs prepare for life in loving homes. Check out #NylaboneCares on social media to see how we're supporting pups in need.
---
Paw CBD
Charlotte, N.C.
Ashley Stafford, associate brand manager
Paw CBD started our A Round of Appaws donation program to give back to shelters and rescues doing paw-some work to help pets in need. Each month, we partner with a different organization to highlight their mission and donate the Paw CBD products they need.
Shelter and rescue organizations are nominated by our customers, influencers and employees. If chosen, they select a Paw CBD product they want, and we highlight them on our Round of Appaws page for one month with a spotlight on their work and additional ways people can help, like donations and wish lists. We also make announcements via email and social media and encourage them to do the same to increase awareness of their needs. At the end of the month, we tally up customer purchases of their selected product and donate a qualified matching amount (up to a set limit based on inventory) directly to them to support their work and the animals in their care.
We know how important the life-saving work these organizations do is, and how often they are doing it with limited resources. We want to honor their work and help them help animals in need.
This is a new program, and we partnered with our longtime friend, influencer Nala Cat, to kick off with her nominated shelter, Kitten Rescue of Los Angeles. We were happy to be able to donate $740 worth of our 150-milligram cat tincture to help their mission.
Our goal is to feature a new organization each month and help as many shelters, rescues and animals as we paw-sibly can.
---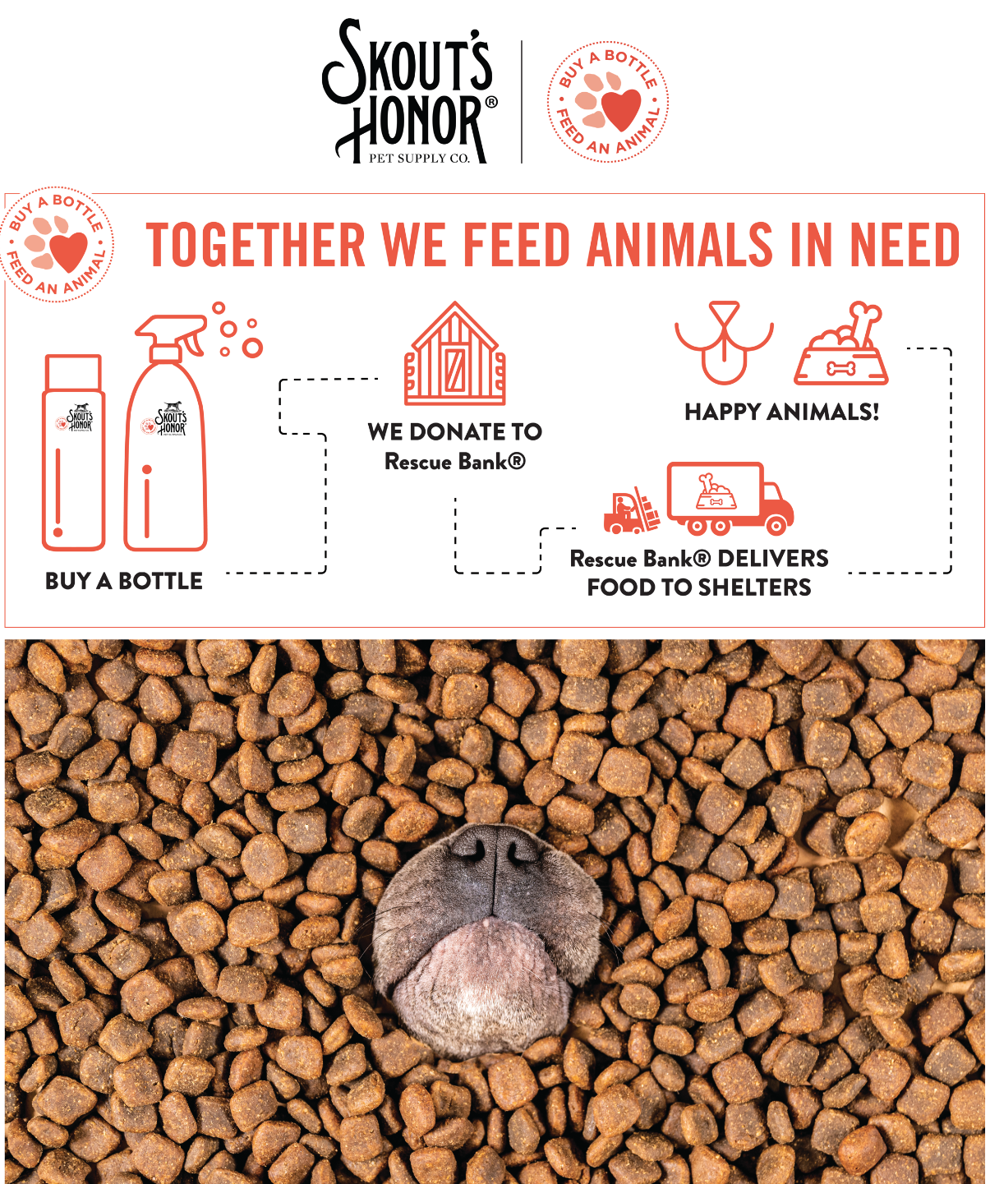 Skout's Honor
Oceanside, Calif.
Tommy Shankland, public relations and marketing manager
Founded in 2015, Skout's Honor set in place our Paw Pledge program, where for every bottle of Skout's Honor sold, we donate a day's worth of food to rescue animals in need, having now donated more than 7.4 million meals. All of this is possible with our partners over at Greater Good Charities' Rescue Bank Program (rescuebank.org), who help facilitate the distribution of food to shelters across the greater United States. It is a beautiful way we can give back to the countless pets that have not yet found their forever homes. During the month of November, we have partnered with the Rescue Bank team a little further to increase the meal donations to an entire week's worth of food for every bottle sold.
Skout's Honor offers natural cleaning, probiotic grooming and wellness, preventive/training, and flea and tick solutions. For more information, please visit skoutshonor.com.
---

SmarterPaw
Lenexa, Kan.
Scott Ragan, CEO
Unlike 2020, when animal shelters were cleared during the height of the pandemic, 2021 shelters are overrun with surrendered pets due to housing changes, owners returning to work, behavior challenges and more. SmarterPaw, parent company of award-winning pet product brands Meowijuana and Doggijuana, is stepping up in a big way by donating large assortments of catnip, Dogginip, and toys to Wayside Waifs and KC Pet Project, two organizations very dear to their hearts.
"We are honored to support Wayside Waifs and KC Pet Project and the important work they are doing by helping to keep pets calm and healthy as they await their forever homes," says Geralynn Cada-Ragan, chief meowing and barking officer for SmarterPaw.
---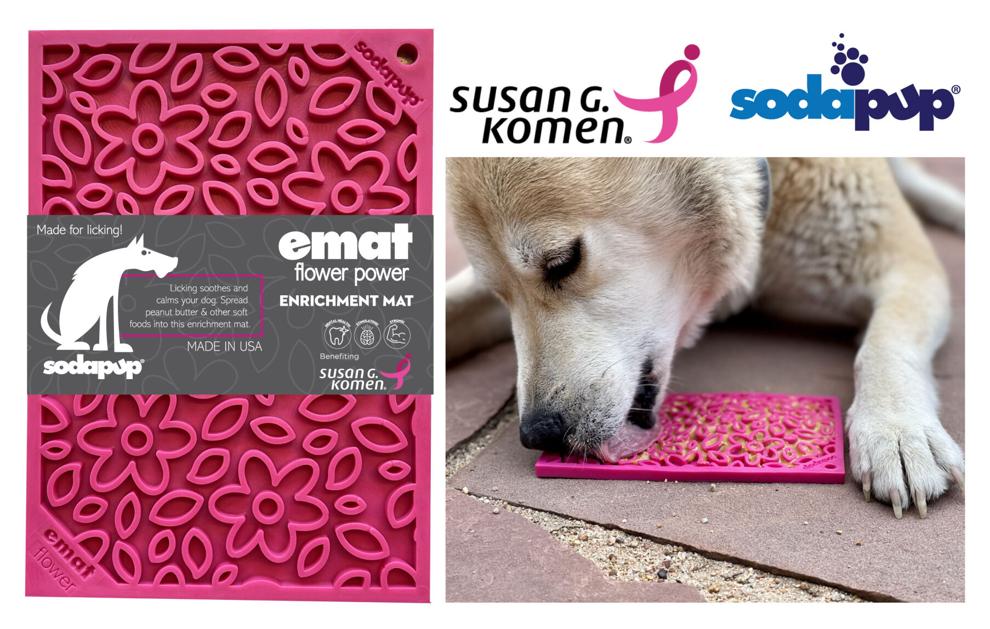 SodaPup
Boulder, Colo.
Adam Baker, president
Giving back is central to our mission at SodaPup. We focus our charitable efforts primarily, although not exclusively, on dog-related charities.
For the past three years we have worked with Military Working Dog Team Support Association (MWDTSA) and Justin Melnick, an actor on the CBS television show "SEAL Team," to make sure every military dog handler gets a reward toy from our USA-K9 collection over the holidays. The program has grown, and last year the total number of toys donated exceeded 3,000.
We also support a wide range of shelter fundraisers by donating products to their fundraising auctions. We donate several hundred toys each year to these causes that stretch across the U.S.
Factory seconds are a normal part of the manufacturing process, and since we manufacture in the USA, we have access to these toys that have blemishes. Rather than sending these products to the landfill, we donate these toys to shelters across the U.S. for use in their kennels. It's a win-win situation because we keep the product out of the landfills and the shelters are thrilled to receive enrichment toys for the dogs in their care.
Finally, we are proud to announce our partnership with the Susan G. Komen foundation to help raise funds to find a cure for breast cancer. I'm sure all of us have a friend or family member who has been diagnosed with breast cancer. We have selected two products from our line—the small and large Flower Power Design Emat Enrichment Licking Mats—where we will donate 30 percent of sales to the Susan G. Komen foundation.
---
Pet Releaf
Littleton, Colo.
David Martinelli, vice president of marketing
At Pet Releaf, we're on a mission to change what healthy means for pets, and that includes rescue animals. With the help of our customers and retail partners, we have donated more than $250,000 in product to 170 rescues and counting through our Rescue Releaf initiative. With the increase of rescue adoptions in 2020, we wanted to find a way to support shelters during the uncertain times of the pandemic as well as help pets have a calmer transition into their new forever homes with CBD [cannabidiol]. We reached out to our loyal customers and retail partners on social media to nominate the rescue organizations that were near and dear to their hearts. With these nominations, we engaged and created partnerships with rescue shelters across the United States by offering donations of our Pizza and Sushi Edibites from The Barking Dog Collection inspired by Keith Haring. Plus, some of our stronger rescue partnerships have become affiliate partners where we offer discounts on our pet CBD products for foster parents and for new rescue parents. Dependent on the revenue generated by the rescue, we donate a percentage of that back directly to their organization.
At Pet Releaf, we hope to partner with even more rescue organizations in the future and continue to support rescue animals in need through our Rescue Releaf initiative.
---

RuffDawg
Worcester, Mass.
Jerry Moffett, vice president of sales and marketing
RuffDawg's safe, exciting toys for active dogs are 100 percent made in the USA in the company's Worcester, Mass., factory. In 2016, RuffDawg began a yearly sponsorship of Canines for Disabled Kids (CDK), a nonprofit also based in Worcester that connects families in need with service dogs and training programs. They award scholarships to offset some of the approximately $25,000 it costs to train a service dog, and they provide ongoing support for the child-canine team.
Members of CDK staff and their volunteers usually travel all over the country to educate the public about service dogs. In 2020, CDK gave 35 presentations and awarded 21 scholarships, despite COVID-related shutdowns of many training organizations that increased the wait times for dogs.
"We are excited to be doing both in-person and virtual presentations and hope this will help us connect with more people across the U.S.," said Kristin Hartness, executive director at CDK. "We depend entirely on donations and sponsorships. We receive no government funding, so we are very excited to be working with RuffDawg as a sponsor, not only for the financial support, but also from a marketing standpoint."
Beyond a financial commitment, RuffDawg features CDK on their website to help raise awareness and spur donations.
"We feel it's a natural fit and a potential for us to expose them to a new audience of dog lovers," said Dave Pentland, president of RuffDawg. "We hope that our dog toys will not only be keeping dogs happy, but in a small way enriching the lives of children."
---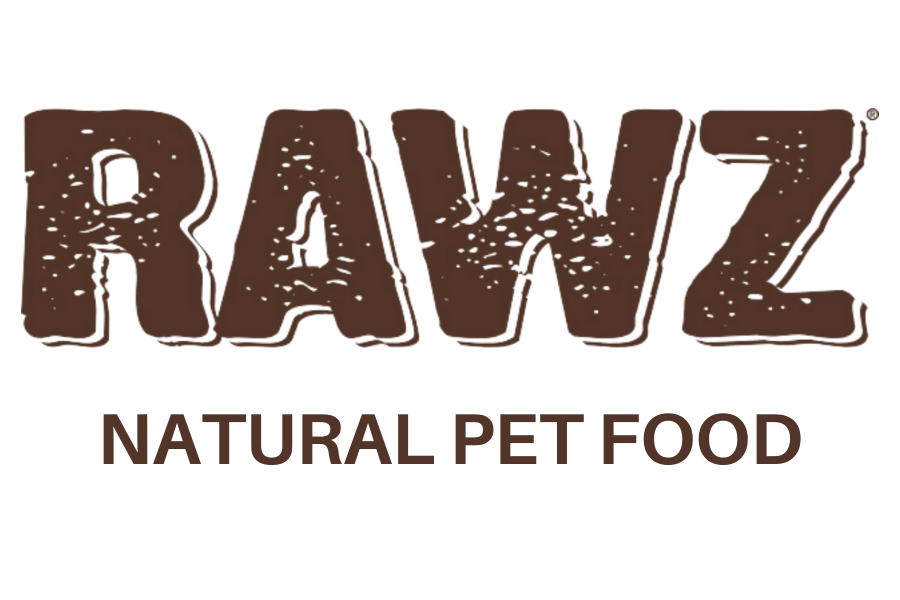 Rawz Natural Pet Food
York, Maine
Jodi Langellotti, director of marketing and education
We are fortunate to be able to donate 100 percent of our profits (less taxes and reserves) to organizations that help those living with disability. Since 2015, we have been able to donate $1.8 million to our five Rawz Fund partners ($671,000 in 2020 alone). Through our Rawz Fund partners, we have been able to provide service dogs to individuals at no cost to them; sponsor a facility dog for the Peterborough Police Department in Ontario, Canada; help individuals and families leaving recovery to transition into updated and easily accessible housing; support programing for individuals living with traumatic brain injury, including support services for their families; help those who are differently-abled participate in activities and adaptive sports, and so much more. With 2020 being such a difficult year for all of us, your support helped our Rawz Fund partners weather the storm by retaining staff and continuing to offer services and programs.
In July, we answered the call to help shelter pets in need by donating 69,600 cans to Bahamas Humane Society (BHS) in Nassau to help them feed the over 600 animals in their care. A massive decline in tourism due to COVID-19 has drastically increased the number of pets surrendered and decreased the amount of donations the BHS has received. At the end of June, the BHS found themselves completely out of food. This donation of 2,900 cases of pet food, which is valued at over $170,000, can help feed the shelter animals for at least two months. 
---
SJT Enterprises
Westlake, Ohio
Tim Smith, president and founder
SJT Enterprises, a 36-year-old consumer products company, has partnered with Trees.org to plant 50,000 trees a year.
SJT Enterprises is the world leader in low-cost, USA-made wood plaques, so it only makes sense we partner with someone that could plant thousands of trees in our behalf. Trees for the Future—or Trees.org—has planted millions of trees, and with this partnership, they'll be able to plant about 50,000 more each year. Consumers like to see that a portion of their purchase will go to a cause when they buy something. What's better than buying a wood plaque and a portion of that will plant a tree?
---
Supreme Petfoods Ltd.
Suffolk, England
Claire Hamblion, marketing manager
At Supreme Petfoods, we are delighted to support both local and international animal charities. We are the proud sponsor of Bunny Besties, an all-volunteer nonprofit in Minnetonka, Minn. With its community of rescued rabbits, Bunny Besties hosts popular bunny interaction sessions in college and other educational settings, homeless shelters, libraries, senior living facilities and hospices in the greater Twin Cities area. We're all rabbit lovers at Supreme, and this cause spoke directly to our hearts. We are proud to sponsor Bunny Besties by providing our popular Science Selective range of rabbit food, which was formulated based on published scientific research and is veterinarian recommended.
We also donate regularly to animal rescue shelters across the U.S., with 200 sample boxes, 130 cartons of rabbit food and more than 2,000 free treats being sent out to homeless animals in need last year.
Closer to home, Supreme Petfoods recently had the privilege of donating half a ton of food for the small furries at Jimmy's Farm & Wildlife Park near our headquarters in Suffolk, England. Jimmy's Farm shares our values in providing the highest standards of animal welfare and is committed to educating visitors on native wildlife and plants, and the ecology of farmed and exotic animals.
We think it's important to give back where we can and were delighted to hear that our food was a hit with the farm's smaller creatures, with reports of good body condition and shiny coats.
Supreme Petfoods firmly believes that charity starts at home. We care about all small pets, and giving makes the world go round.
---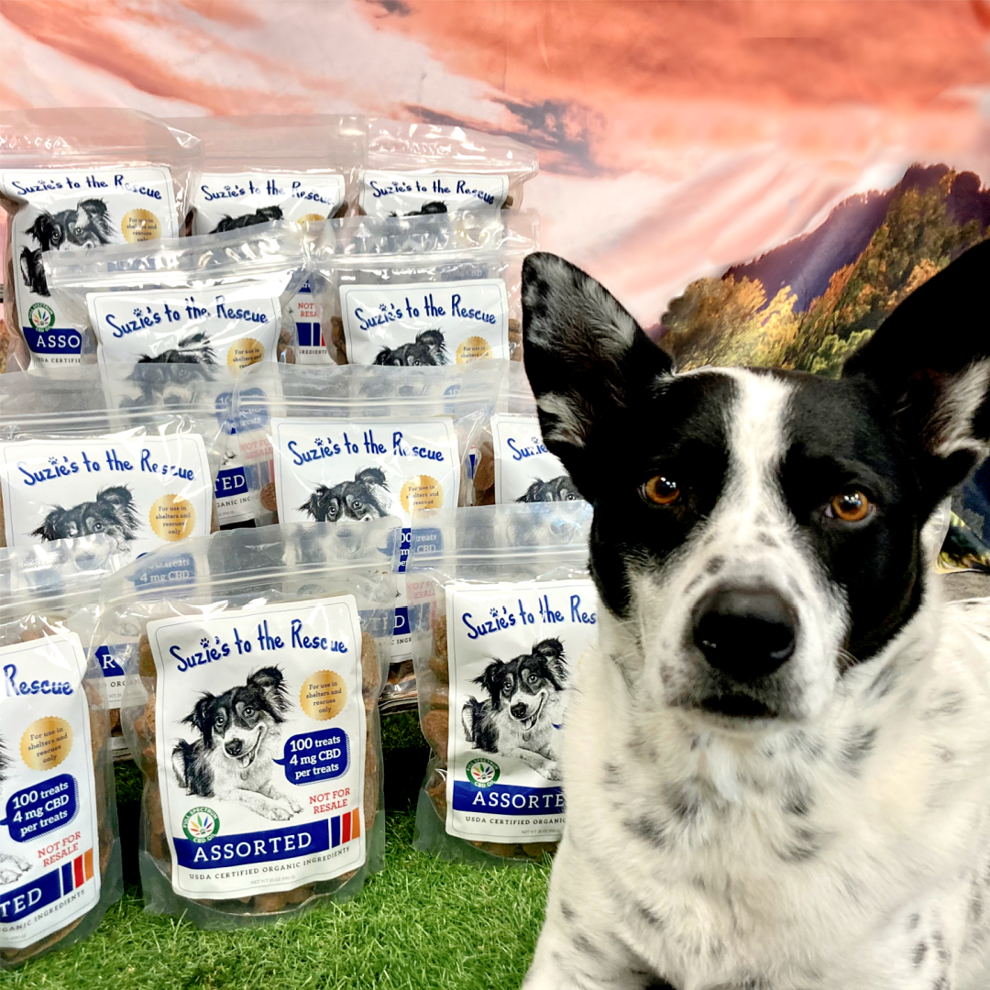 Suzie's CBD Treats
Wheat Ridge, Colo.
KT Cavanaugh, project manager
At Suzie's, we believe in helping however we can in all that we do. This year, we revamped our Suzie's to the Rescue program. Through this program, we send bulk Suzie's products monthly to shelters in all 50 states.
We also provide bulk products at the price of cost and/or substantial discount codes for shelters and foster networks that are outside of our Suzie's to the Rescue program.
An exciting partnership we entered this year is with Best Friends Animal Society. Their goal is to move all shelters to be no-kill by 2025. It has been wonderful to support them, and, in a few months, our team will be volunteering at their shelter in Utah.
Outside of the rescues we work with, we also have donated products and funds to disaster relief, service dog programs, children's grief centers, animal therapy programs, hunger relief programs and more.
---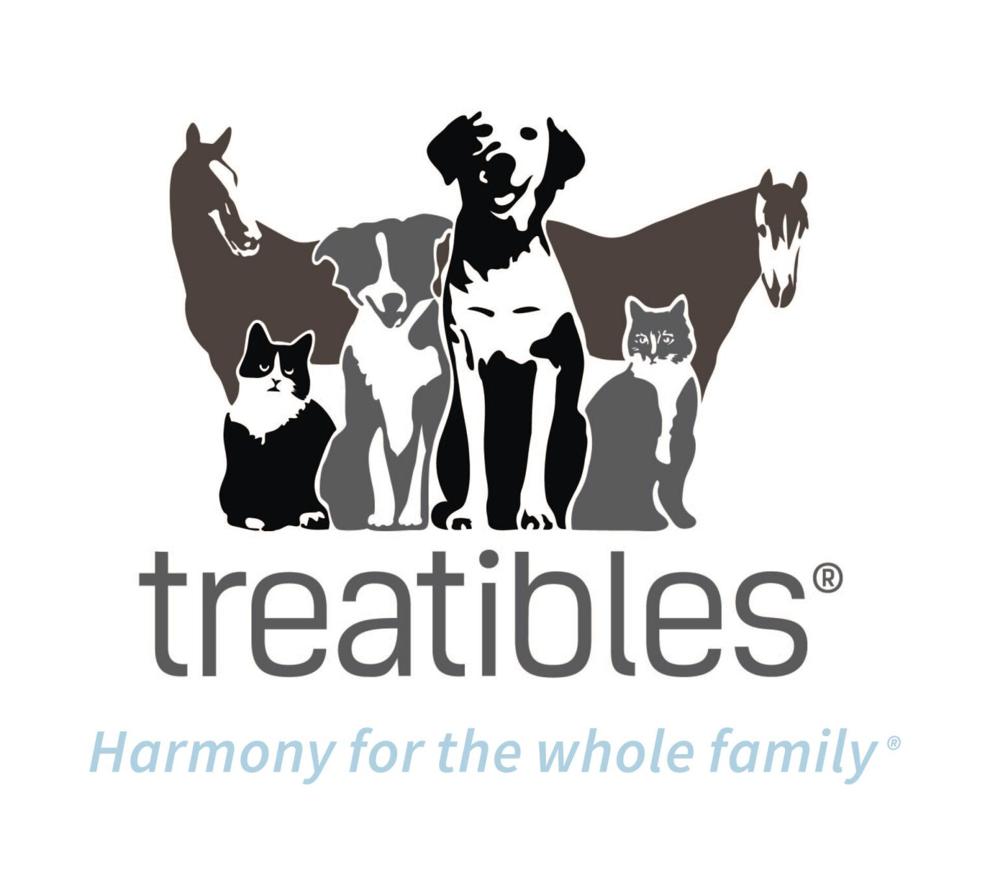 Treatibles
Nashville, Tenn.
Julianna Carella, founder and CEO
We are awed by the tireless dedication of shelters and rescue organizations throughout the country and feel they should be recognized for their efforts. That's why each quarter we publish a Rescue Spotlight feature on
treatibles.com that includes information on the organization's mission, history, forever home success stories, pets available for adoption and more. The article is also shared via our social media platforms and with our customers, the TreatiPals. Each rescue featured in the Rescue Spotlight also receives their choice of either a monetary donation or product donation of equal value.
Through our Rescue Partner program, we offer a deep discount on all products for rescues and shelters, as well as product donations in times of crisis. We understand that frightened and uncomfortable pets often are overlooked by potential adopters. Treatibles Organic Full Spectrum Hemp CBD products help instill calm and address anxiety, helping dogs, cats and horses relax. Our products also help ease physical discomfort. When pets feel better, their personalities can shine, making them more adoptable.
We also continue to support Villalobos Rescue Center (VRC) in New Orleans by donating $1 from every canister and 25-cents from every Intro Pack sold of Tater Tot's Sweet Potato Soft Chewables to VRC. The funds help cover veterinary expenses, which exceed $500,000 annually.
---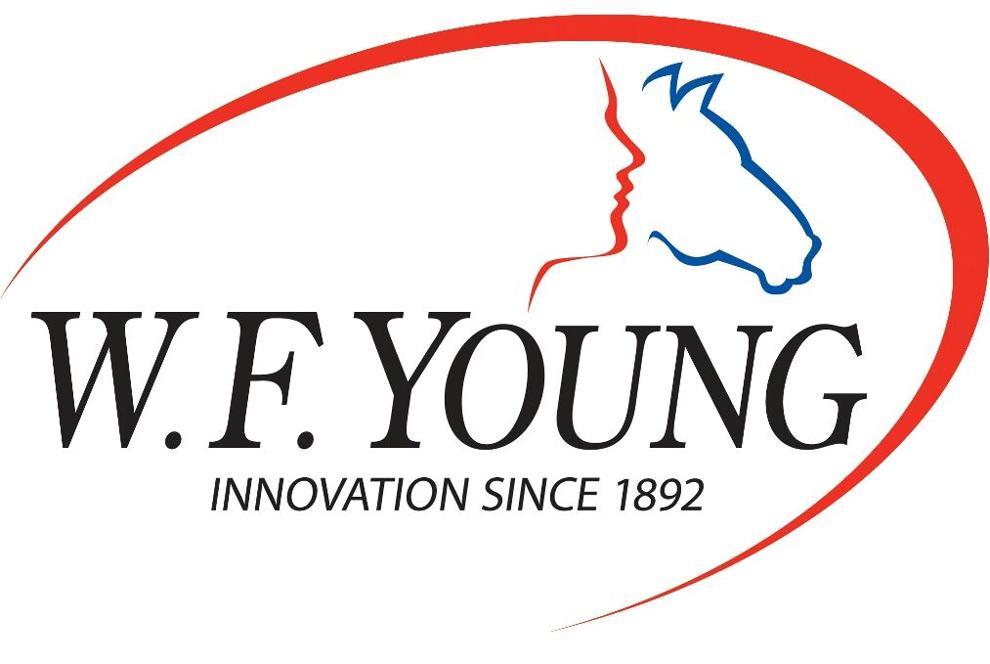 W.F. Young
East Longmeadow, Mass.
Marjorie Murray, pet brand manager
The Missing Link by W.F. Young has partnerships with zoos across the U.S., such as the Kansas City Zoo and Los Angeles Zoo, providing them free or heavily discounted products to help all sorts of animals, from wolves to monkeys to rhinos to elephants. Recently, The Missing Link donated products to the Potawatomi Zoo in Indiana to help a saki monkey with a skin condition and loss of fur. The results were tremendous and inspiring.
---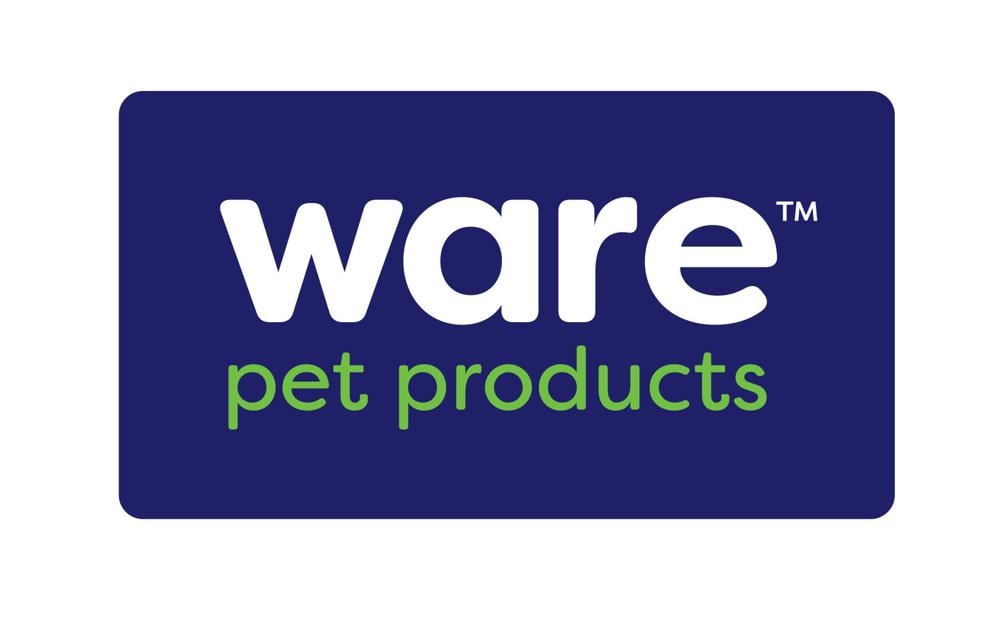 Ware Pet Products
Phoenix
John Gerstenberger, vice president of product
development and sourcing
Ware Pet Products' Ware Cares program focuses on the carbon pawprint it leaves as a company, as well as a commitment to using recycled and recyclable material in the manufacturing of packaging and pet products. In addition, Ware Pet Products are platinum sponsors with Pets in the Classroom, an educational grant program that provides financial support to teachers to purchase and maintain small animals in the classroom, and is a proud sponsor of the B.E.A.K. program (Bird Enjoyment & Advantage Koalition), which supports education and care.
---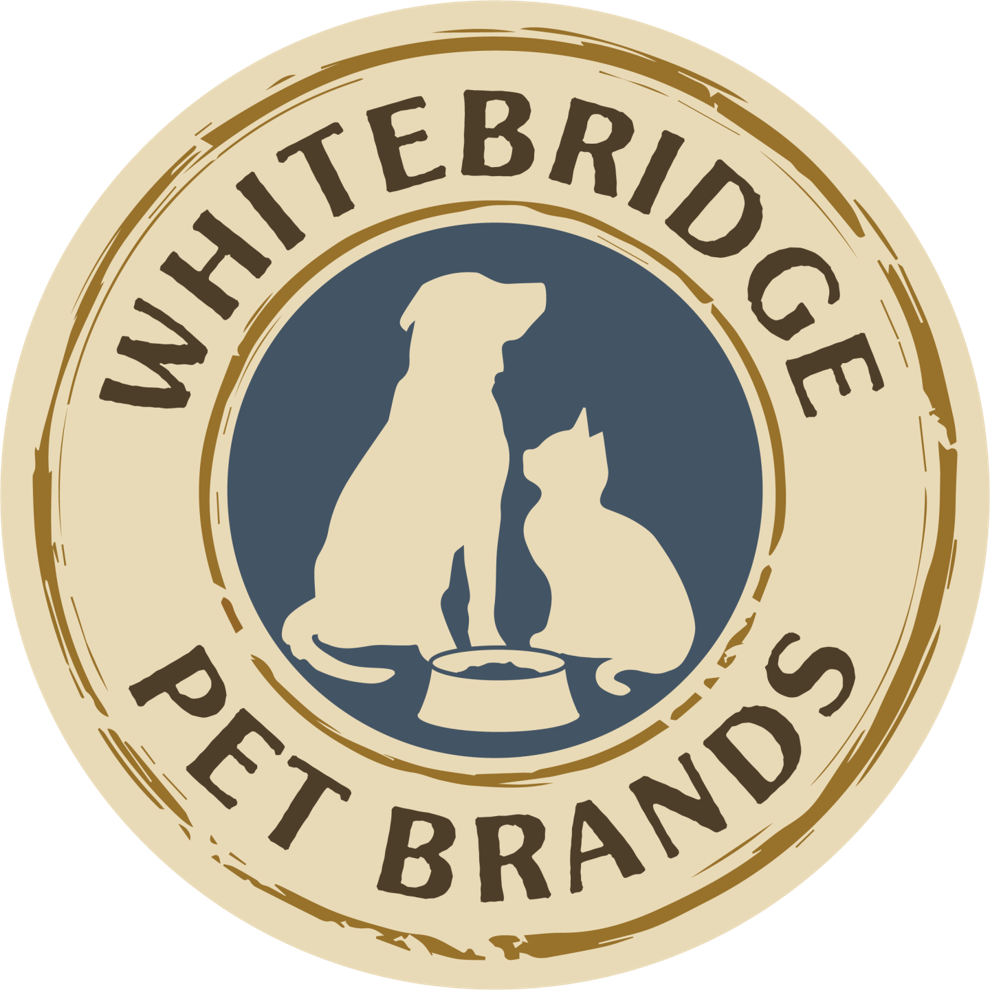 Whitebridge Pet Brands
St. Louis
Ann Hudson, vice president of marketing
At Whitebridge Pet Brands, we are committed to supporting the unbreakable bond that exists between people and their pets by assisting programs that help keep them together. That's why we recently donated 20,400 cans of wet dog food ($26,000 retail value) to Greater Good Charities' Good Packs, a program that provides essential supplies to homeless pet owners. Good Packs helps these dedicated pet parents maintain their bonds with their furry friends by ensuring they have sufficient dog/cat food and supplies during this devastating crisis. By donating less-bulky cans of wet food, Whitebridge was able to help stock Good Packs' supply bags, a contribution we made in partnership with Rescue Bank, a nonprofit that distributes food nationally.
As a company whose mission is to improve pets' lives through our minimally processed, high-nutrition and functional foods, treats and supplements, we also like to support organizations focused on improving the lives of pets in the most desperate circumstances, including those considered "unadoptable." Two donations we—with Rescue Bank—recently made to such groups include $75,000 retail food to Shutt'er Down Ranch, a 30-acre sanctuary in north Texas that provides a forever safe haven to pets in need; and $130,000 retail food to the Kansas City Protective Animal Welfare Society (KC PAWS), a rescue specializing in cases of animal cruelty and neglect. We are happy to support organizations like these that are dedicated to helping the truly helpless and providing the forever homes they need to thrive.
---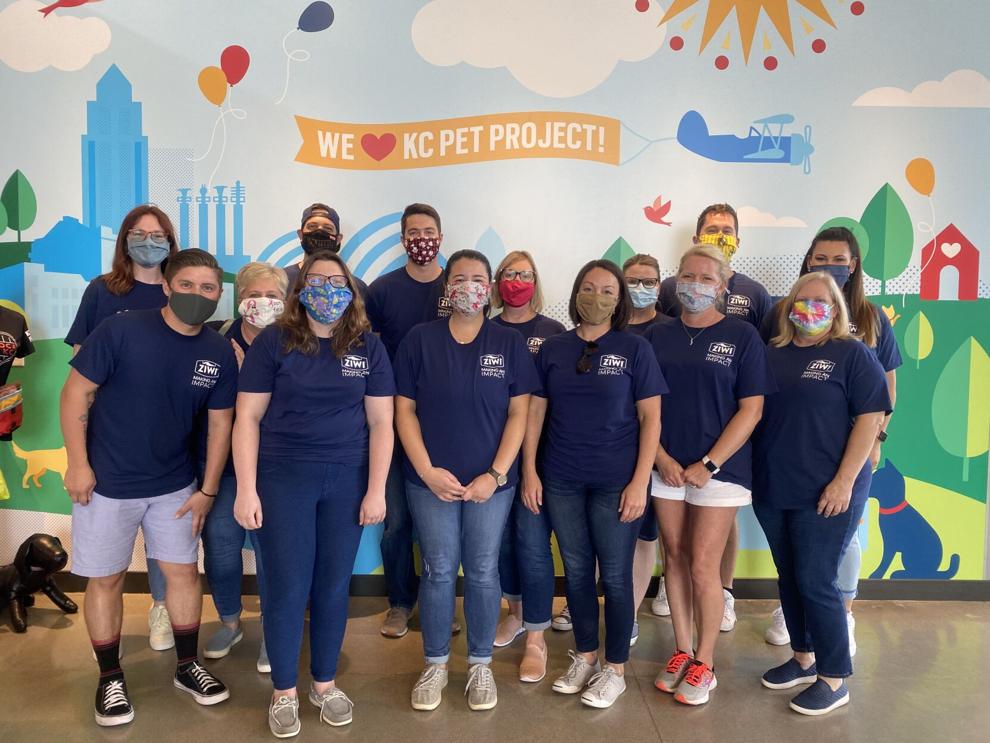 Ziwi USA
Overland Park, Kan.
Andrew Tippin, brand and relationship manager
Monetarily, we have donated more than $15,000 in funds to support adoptions at the KC Pet Project and more than $11,000 to nonprofit organization California Strong to fund disaster relief efforts. We have donated more than 6,500 pounds of food to several pet shelters and pet rescues throughout the United States and Canada. Our company also has donated several hours to pet rescues and pet shelters throughout the United States.