Tell us about Merrick Pet Care's product portfolio and how it has evolved over time. 
Tim Simonds: Merrick Pet Care was built on a foundation of agility and rapid innovation, so our product portfolio has evolved significantly over the years. But, the one thing that hasn't changed is our commitment to delivering superior products that improve the lives of pets and pet parents. 
We offer a full range of high-quality, natural food and treats for dogs and cats at any life stage or activity level. Our dry recipes always start with real, deboned meat, fish or poultry as the first ingredient and feature powerful levels of omega-6 and omega-3 fatty acids for a pet's healthy skin and coat. And we've become known for our industry-leading levels of glucosamine and chondroitin to support our pets' healthy bones and joints. 
Since 2015, we've added several differentiated product lines to our portfolio including Merrick Backcountry, Limited Ingredient Diet and Lil' Plates, which have become three of the most successful innovation launches in pet specialty. Our ancestral line, Merrick Backcountry, is the leading innovation in our channel with recipes that are high in protein and infused with freeze-dried raw pieces of meat, poultry or fish. 
We continue to introduce new-to-the-category products like our Merrick Fresh Kisses all-natural dental treat that features a distinctive, double-brush design that not only cleans a dog's teeth, but also freshens breath. And, we've been focused on delivering recipes with specific health benefits like our Merrick Lil' Plates recipes for small-breed dogs that feature probiotics and prebiotic fiber for optimal digestion and our Purrfect Bistro Complete Care recipes that help pet parents address their cat's digestive sensitivity, prevalence of hairballs or need for a weight management formula.
To meet the needs of today's pet parents, our premium portfolio includes Castor & Pollux, Zuke's and Whole Earth Farms alongside our signature Merrick brand. Castor & Pollux reinforces our commitment to purposeful pet food with Organix, the only complete line of USDA-certified organic pet food, and Pristine, the only complete line of pet food made with responsibly sourced ingredients like grass-fed beef and wild-caught salmon. Designed to fuel a dog's adventure, our Zuke's line of trail-tested treats features our popular Mini Naturals product—the top-selling training treat in pet specialty. And Whole Earth Farms offers pet parents an accessible natural brand of food for dogs and cats.
As we think about the direction of our portfolio over the next few years, we know we'll continue to improve our recipes so they are always superior in quality, nutrition and taste. And, we'll evolve and grow our product offerings to meet the needs of pet specialty shoppers who appreciate our dedication to making the best and most nutritious food and treats possible for pets.
Many of our readers, of course, remember Merrick from its early days as a small, niche brand. Give us the highlights about the growth and progression of the company over the past decade or so.
Simonds: We got our start in Garth Merrick's family kitchen in Hereford, Texas, where he began making food for his dog, Gracie. And, 30 years later, we're still crafting all our recipes in that same kitchen. As we've added more recipes and grown our team, we've stayed true to Garth's vision of making the most wholesome and nutritious recipes that pets deserve.
2012 was a pivotal year for the Merrick business. At that time, Merrick wasn't one of the top 20 brands in pet specialty, but that didn't stop us from setting a bold goal to become the recognized leader in natural and organic pet care. Our strategy, which has remained constant over the years, is to deliver superior products that improve the lives of pets, pet parents and our pet specialty customers. We renewed our commitment to the pet specialty channel and declared a "Real Food Revolution;" it all started with new and improved recipes across our Classic and Grain Free lines for dogs, but we quickly followed up by adding recipes for cats and a variety of new innovative products to our growing portfolio. 
Over the last seven years, Merrick has grown from a niche brand to become the No. 3 natural brand based on dollar share in the pet specialty channel. As demand for our superior products has increased, we've also made significant investments in our operations and our people in Hereford, Texas. In 2018, we doubled our operational capacity with the expansion of our dry plant and added a new wet cannery. We opened a new distribution center and expanded our team by adding more than 150 new jobs in the local Hereford community.
What drove this rapid growth? To what do you contribute the company's recent success?
Simonds: We couldn't have grown to be the company we are today without the long-term relationships we've established with our strategic partners in pet specialty. Over the years, we've had the opportunity to work with some incredible people across this dynamic channel. We've bonded over our shared passion to improve the lives of pets and pet parents with superior nutrition, and we've found ways for both of our businesses to benefit and grow together.
With the support of our pet specialty retail partners, our recent success has been a result of our differentiated product innovations, our unwavering commitment to quality and the expansion of our Texas kitchens. 
How has the company changed since the merger with Zuke's Pet Nutrition, and Nestlé Purina's acquisition of both companies years earlier? What have these developments meant for retailers and pet owners?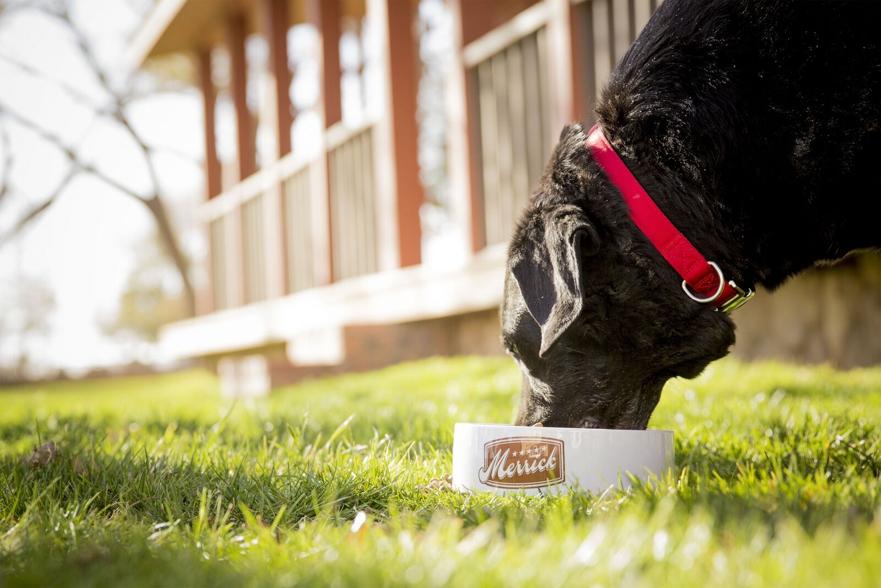 Simonds: When Merrick was acquired by Nestlé Purina in 2015, we didn't make any changes to our business strategy, mission or day-to-day operations. We've continued to operate as an independent, standalone business unit. With the financial support and operational expertise of Nestlé Purina, we've been able to grow our business at a faster rate than we achieved prior to the acquisition. We quickly expanded our kitchens and, now, are reaching more pet parents with our superior products than ever before. 
Zuke's Pet Nutrition, which was acquired by Nestlé Purina in 2014, joined our portfolio last year. Similar to Merrick, Zuke's was started by a passionate founder determined to deliver optimal nutrition for pets. With our shared nutrition philosophy, Zuke's was a great addition to the Merrick Pet Care portfolio. The combination helps us meet the growing demand for all-natural treats, giving our dedicated sales team an even stronger product portfolio to better serve the pet specialty channel.
What should independent pet specialty retailers know about Merrick and its relationship to the specialty channel? How do the smaller chains and independent retailers fit into the company's overall market strategy?
Simonds: We've always recognized the value that independent pet specialty stores bring to pet parents with their great customer service and personal recommendations. We appreciate the relationships we've built with smaller chains and independent retailers through the years. We're committed to working closely with these partners to help bring more pet parents into their stores and keep business in the specialty channel. To that end, we are extremely proud of minimum advertised price (MAP) policy, and how we strictly enforce it. Our policy is one of the strongest in the industry and was developed to protect the gross margins and dollar profit of smaller chains and independent retailers. 
Our knowledgeable and passionate sales team is committed to building awareness for the pet specialty channel as well as the availability of products that deliver superior nutrition. One of the largest in the industry, our team is dedicated to working with store partners to provide educational seminars and staff trainings and develop special promotions and offerings that will appeal to local pet parents. Additionally, we are making first-to-market innovations and an exclusive product assortment available to give pet parents another reason to shop with our independent pet specialty store partners.
What characterizes the company's current mission, strategies and plans for growth?
Simonds: Our company mission is clear: We want to be the recognized leader in natural and organic pet care. To do this, we will continue to focus on winning in the pet specialty channel with differentiated innovation and superior products. 
We pride ourselves on acting with integrity and establishing relationships built on mutual respect and trust. We know we need to gain the trust of our pet parents and pet specialty customer partners by doing whatever it takes to craft the safest and highest-quality food for pets.
As our business has grown, we've continued to operate like the "craft brewery" of the pet food industry. We are the only manufacturer to operate our own cannery. We have incredibly high standards for our food and treats—always have, always will. We put a lot of time and energy into crafting the best food ever for pets. Our wet recipes, like Wingaling and Pappy's Pot Roast, are a great example of this; we take the time to hand-stuff baby carrots, chicken wings and other high-quality ingredients in select wet recipes because we believe real, whole foods are better for our pets.
As we evaluated our future plans, we knew we wanted to accelerate the growth of our business while staying fully committed to the pet specialty channel. That's why we made the decision to expand distribution of our Merrick and Whole Earth Farms brands into PetSmart—the largest pet specialty retailer—to reach more pet parents. We strongly believe this year's launch, as well as our new advertising campaign for the Merrick brand, will help drive more pet parents into pet specialty stores. We saw this happen back in 2011 with our entry into Petco, and expect this launch to have a similar halo effect on pet specialty and help grow the overall channel.
Tell us about two or three key Merrick staff members who independent specialty retailers that do business or want to do business with the company should know about. What role do they play in making your team great, and what makes them great at it? 
Simonds: Merrick Pet Care is one of the fastest-growing businesses in pet specialty, and we're thankful for the unique position we have in the category. At the end of the day, we know it's our team—the people, and their pets, behind our food—that has always made us stand out. 
Here are three team members that pet specialty retailers should know about:
A 27-year veteran of the pet specialty industry, Donald Young, vice president of sales, knows what it takes to be successful in this category. He joined the Merrick team in 2011 and has been an architect of our current portfolio that delivers superior nutrition. When he started feeding Merrick to his own dog, Ginger, he quickly saw the difference it made and wanted to tell every pet parent why they should be feeding our food. Whether you meet him in your independent pet store, on a plane, train or walking your pet in the park, he will quickly inquire if you have a cat or dog and proudly share our Merrick story.
For nearly 12 years, Michael Wood, vice president of purchasing and logistics, has been developing the lasting relationships Merrick needs to be able to craft the best food ever. His personal connections with the farmers who supply our real, whole ingredients are built on mutual trust and respect. In recent years, Michael built a new ingredient supply chain to meet third-party organic certification requirements and make it possible for us to launch the only complete line of USDA-certified organic pet food with Castor & Pollux Organix.
A newer member of the Merrick team, Barbara Liss, vice president of marketing, is a skilled marketer with diverse category experience who brings a fresh perspective to the pet care industry. Over the last year, she has energized our brand strategy and digital marketing efforts to help raise awareness for our superior products and bring more pet parents into the Merrick portfolio.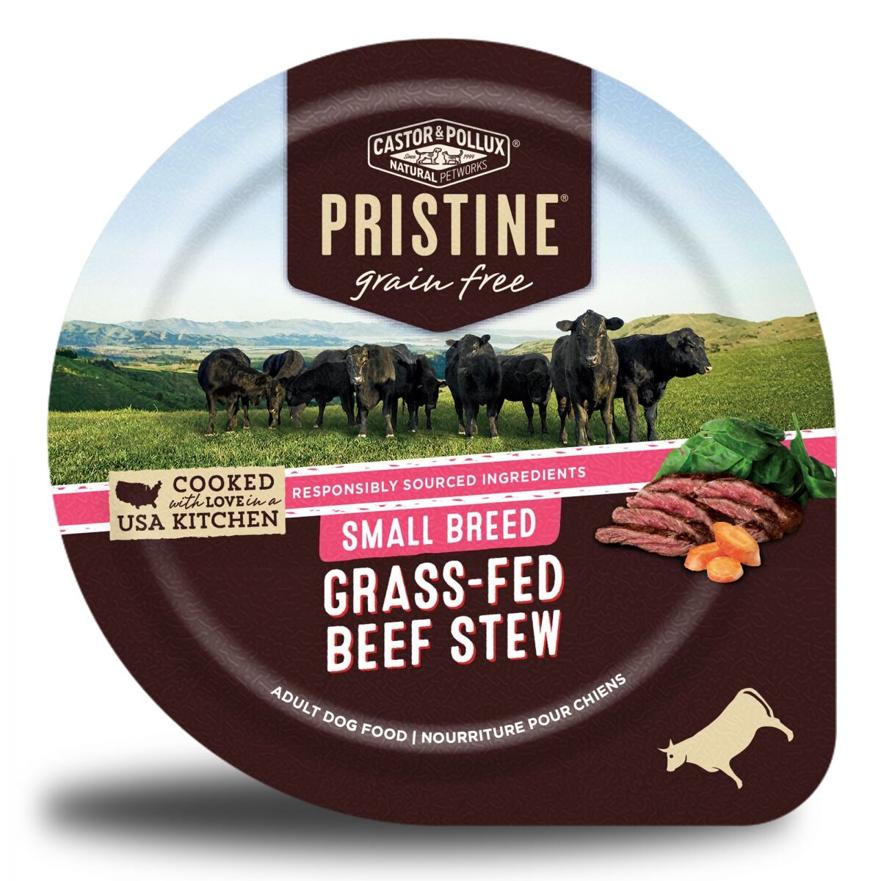 What does the future hold for Merrick Pet Care?
Simonds: When pet parents know about Merrick, and see the difference it makes when they feed our products, they love us. The challenge is that only one out of five (19 percent) pet specialty shoppers are aware of our brand. 
As we look at what's next for Merrick Pet Care, we're most excited about the opportunity to share our story with more pet parents. We want to increase the value of our brands with marketing plans grounded in consumer insights that generate trial, advocacy and passion for our brands and products. 
We are thankful for the growth we've experienced over the last few years and are optimistic about what the future holds for Merrick. With our superior portfolio of brands, talented team and great customer partners, we have a strong foundation—we believe we have what it takes for future success and continued growth.