Nulo Pet Food started because of founder Michael Landa's special connection with his dog Max. Tell us a bit about the formation of Nulo and how it has evolved into the company it is today.
Amelia Perches: The story of Nulo is truly the story of Michael and Max. Michael Landa, Nulo's founder and CEO, was running one of the nation's largest pet care businesses in California when he witnessed firsthand the growing escalation of diabetes in dogs and cats. He discovered the root of the problem was inferior-quality pet food (marketed as premium) and was worried about what he was feeding his own best friend, Max II. The "fast food nation" that pets were living in prompted Landa to partner with some of the nation's leading animal nutrition experts to create a better-for-them food platform. Today, Nulo continues to deliver premium nutrition for dogs and cats by always putting their species-specific needs first to provide best-in-class recipes.
We've expanded our assortment to include a wide variety of products, continuing to challenge ourselves—and our tribe of pet parents—to nourish the healthiest and happiest pets around. After all, they're why we do what we do: We bring out the best in them, and they bring out the best in us.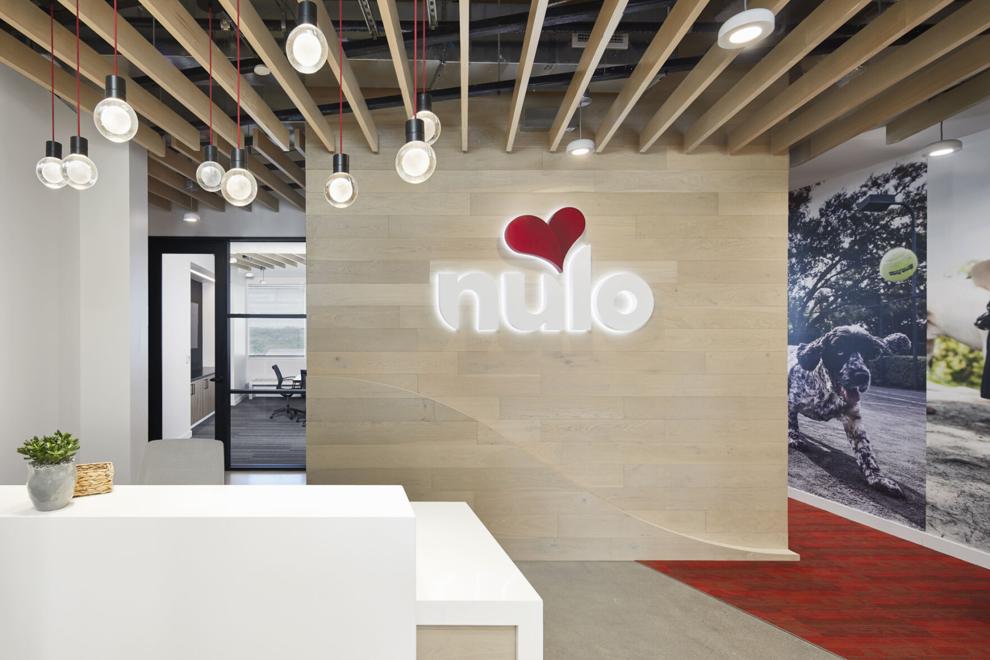 Nulo Pet Food is based in Austin, Texas. Tell us a bit about why the city is a good fit for your company.
Perches: Austin is a vibrant, eclectic city filled with residents that thrive on living a healthy, active lifestyle, so it's the perfect location for our headquarters. When the weather permits, you can almost always find pets and their owners playing fetch at Zilker Park, walking or running trails throughout the city, or enjoying a workout like paddleboarding or doga (dog yoga).
Our headquarters' design embodies our company mission—to inspire pet parents to be healthier together with their pets. "HQ," as our employees and our Austin partners lovingly refer to it, is a collaborative and creative community that has become a home away from home for not only our employees, but for their pets as well. Allowing pets at HQ has been a longstanding tradition that goes beyond an employee perk and has become a deep part of Nulo's culture. Office pets are not only an inspiration to continue to grow our product portfolio, but they also serve as morale boosters, helping our employees stay happy and healthy.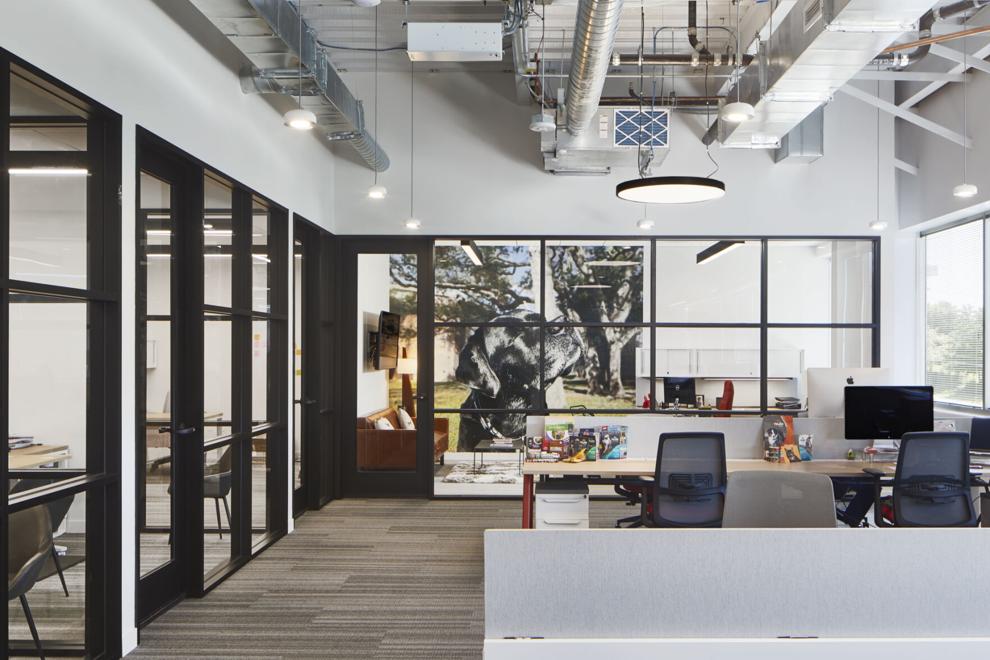 Tell us a bit about your product portfolio. With so many pet consumables on the market, what makes your products different from other foods, treats and supplements?
Perches: Nulo offers a wide assortment of high-meat kibbles (both grain free and grain inclusive) as well as canned foods, pouches, human-grade stews, complete freeze-dried diets, bone broths, water enhancers, healthy treats and now functional supplements.  
Two things truly set us apart. One is our unwavering high-meat, low-carb, low-glycemic nutritional platform. Our products perform second-to-none in the industry, and we've been told by many that we have the "stickiest" brand they've seen—meaning once a customer switches to Nulo, they stay with the brand and come back to the store for repurchase.  
Two, you know exactly where you stand with Nulo, which is important to hardworking independent retailers. Our channel strategy has been locked in and unwavering since 2013, and we've done exactly what we've said we're going to do. Conversely, most brands promise they won't do things (no Chewy, on Chewy, no Petco, in Petco, no PetSmart, in PetSmart) and inevitably break their word after retailers have invested in them to build the business and grow their shelf space. We don't do business like that. We communicated our channel strategy from day one, and we've grown at north of 38 percent CAGR [compound annual growth rate] for the past eight years running in the independent channel. We're now the No. 1 selling brand in many key retail accounts across the country.  
What is Nulo's philosophy on pet nutrition? How does this influence the research and development of your products?
Perches: Nulo's nutritional philosophy has a critical role in allowing us to balance the nutritional needs of pets with the functional solutions pet owners are seeking. Our formulas are designed with a high proportion of protein from animal versus plant sources, are low in carbohydrates and contain low-glycemic carb sources. Plus, our products are enhanced with functional ingredients that support gut, immune, and skin and coat health. 
Nulo's recipes, coupled with our active-lifestyle approach, are crucial in the battle against pet obesity and nutrition-related issues. This results in healthier pets, more confident pet owners, and a nutritional philosophy that drives our innovation across multiple food formats, packaging types and consumer demographics.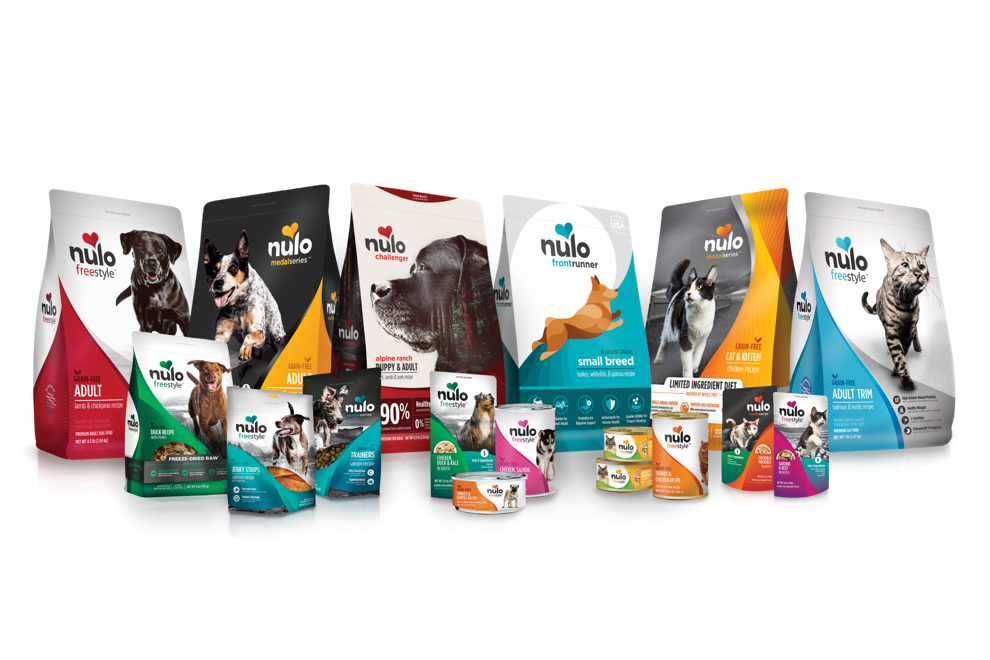 How do you manufacture your varied product assortment?
Perches: Over the years, we've developed a broad network of domestic and international manufacturing partners that each brings with them the core competencies necessary to excel at producing each unique product type. Our product assortment includes extruded kibble, cans, freeze-dried raw, pouches, cups, treats, supplements and more, and requires a wide-ranging scope of capabilities to execute the differentiation that's been a cornerstone of our innovation strategy.
How does Nulo help support independent pet specialty retailers? And what role do you think independent retailers play in the overall market?
Perches: Our unique positioning and marketing activation strategy makes us one of the few brands that have the ability to drive customer traffic into our independent retailers' doors, authentically. We deploy localized, integrated marketing tactics that support retailers that embrace our partnership together and, in doing so, see measurable traffic, trial, conversion and loyalty results.
What advice do you have for retailers who are trying to put together an effective, appealing assortment of food and treats?
Perches: Understand each brand's position in terms of consistent channel strategy, MAP [minimum advertised price] enforcement, in-store support and external traffic-driving investments. Have they told you one thing, and then done another? Look beyond sales rhetoric and check the data with analytics companies like NielsenIQ or SPINS to see precisely how the brand is performing/trending/growing in the pet specialty channel. Bet on the winners.
What are the most notable trends in pet consumables that retailers should be paying attention to right now?
Perches: We believe that today's consumers seek more engaging and exciting natural food solutions that are quick to prepare, are healthy and provide functional variety in their pet's diet. Our Mix-It Meals Program provides solutions and DIY recipes that have been delighting consumers across the nation and providing a platform for promoting a wide assortment of super-premium products that can be used to enhance and customize a pet's diet.
The breadth of our product portfolio provides more than 300 unique recipe combinations—such as Turkey Kibble with Freeze-Dried Lamb & Raspberries, hydrated with Grass-Fed Beef Bone Broth and topped with Wild Mackerel, Chicken & Mussels. For over two years now, we've been inspiring pet parents to add variety to their pets' diets as a way to further increase daily protein consumption and hydration, and—importantly—to help them engage more with their pet at mealtime.
Retailers love Nulo's Mix-It Meals approach as we've been able to demonstrate meaningful lifts in basket-build and productivity gains—unlike they've ever seen before. Now, rather than simply purchasing kibble and calling it a day, [consumers are] reaching for freeze-dried food, broths, and meat pouches to create these unique experiences for their dogs and cats.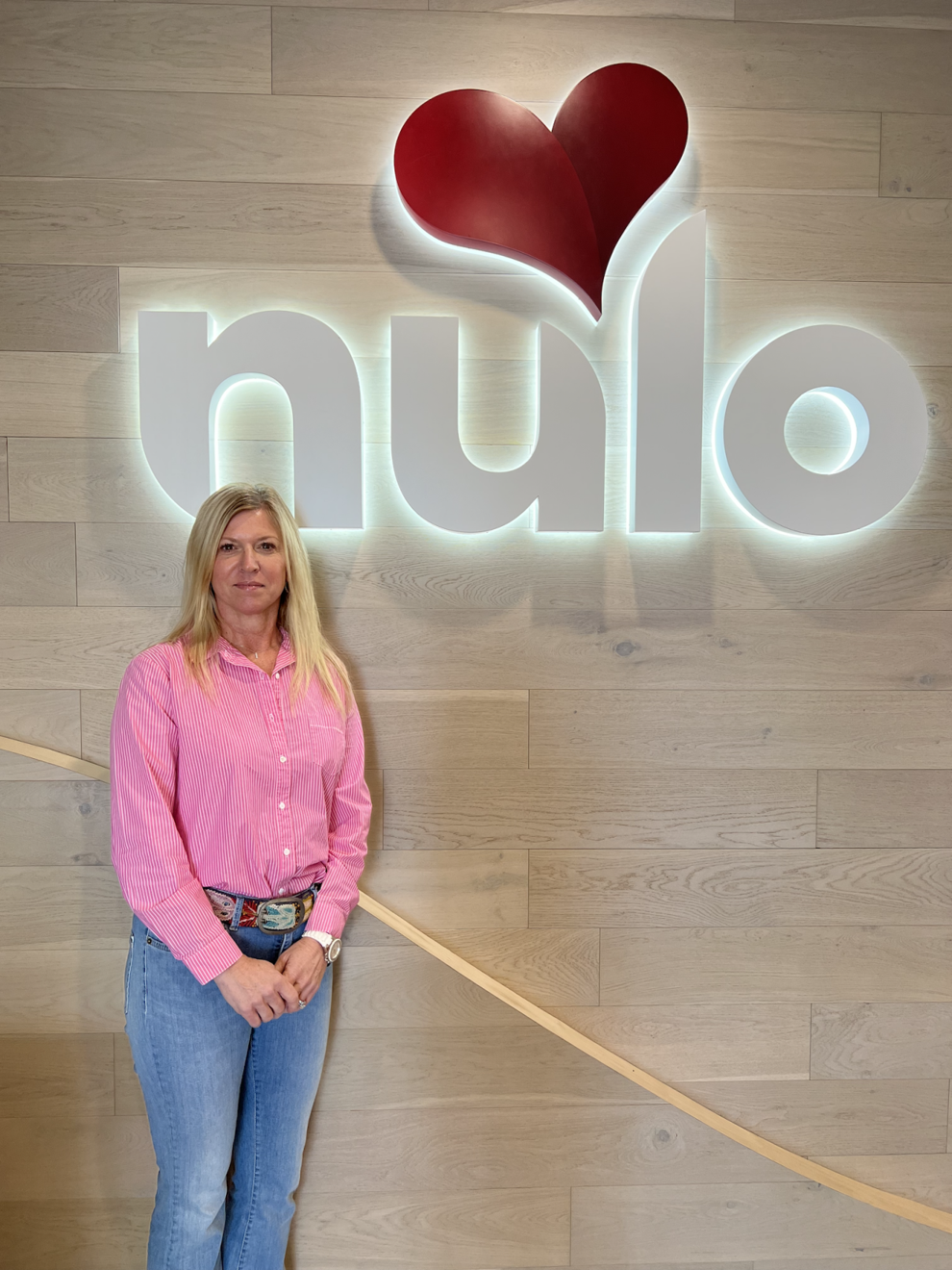 Tell us about a few key people at your company that your pet specialty retail partners should know about. What role do they play in making your team great, and what makes them great at it?
Perches: First would be our exceptional sales leader, Jennifer Gibbs. A long-time industry veteran, Jen has the foresight, experience and vision to see what a successful future looks like and what it takes to get there, and she anticipates and mitigates conflict, while using powerful strategic skills to deliver results.
Jen believes that a high-performing sales force can only achieve optimal results when they trust their leadership team. Through her sheer dedication and leading by example, Jen inspires her team to work hard every day and win. She's created an environment where all feel valued and respected, and are part of a family, not just a company. Jen truly values her team's time; her leadership meetings are productive, always open for questions/answers, and led with a can-do and will-do mindset. When challenging moments arise, Jen leads the directors and sales team to spearhead new ideas and thinking to resolve the issues at hand. She has that rare combination of skills, experience, and brains to encourage creative problem solving and support entrepreneurial spirit to deliver sales growth for the long term.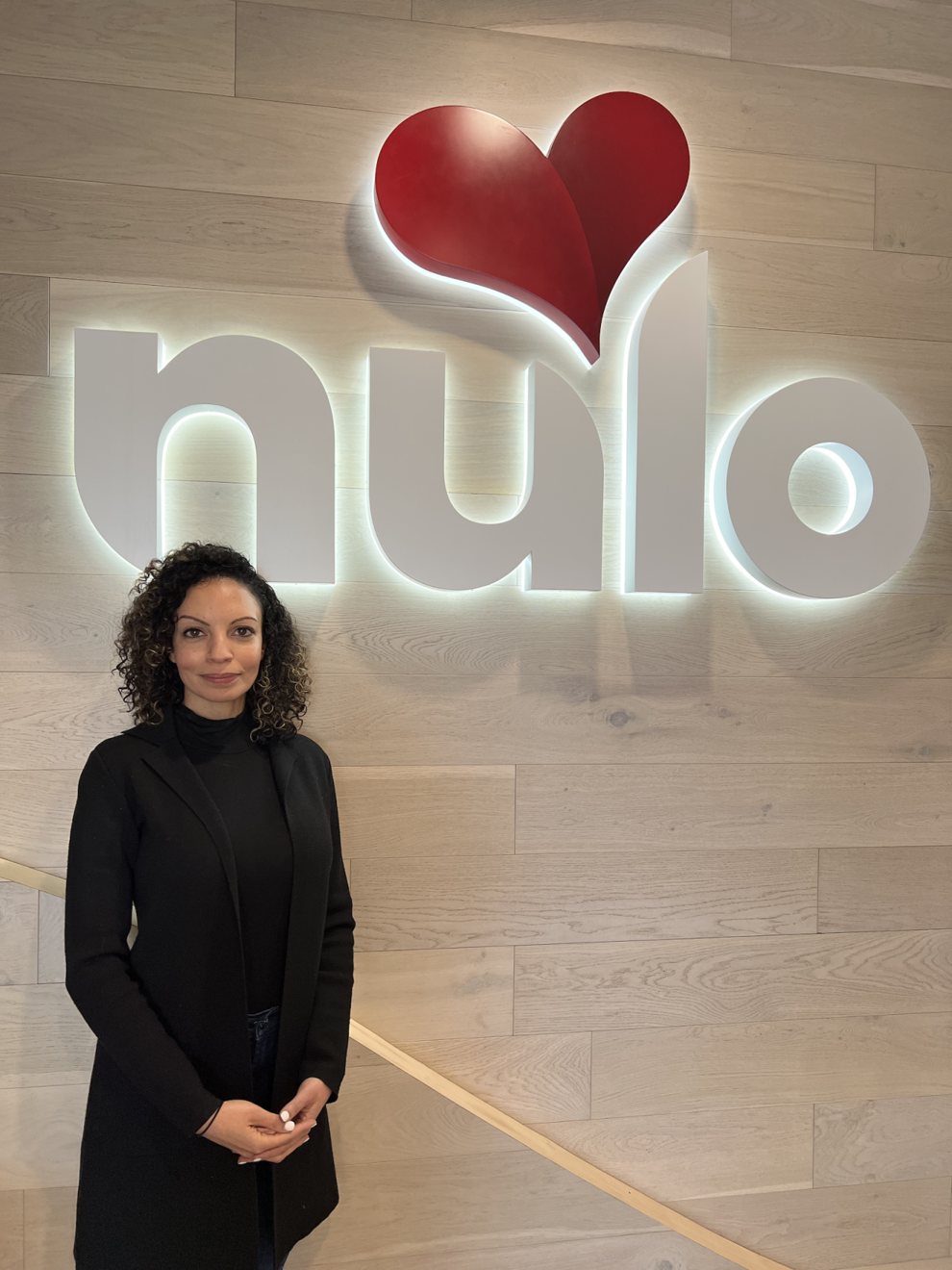 Second, our newest addition at Nulo, Alia Bedi (vice president, marketing), is a strong asset to the team. Leading the charge with our very ambitious goals for 2022, Alia brings over 13 years of experience in growing challenger brands, launching disruptive innovation, and a passion for leveraging consumer insights to drive brand growth. Alia joins us most recently from Red Bull North America, where she delivered the largest gains in new users and market share for Red Bull in the largest region of the country, and she has delivered strong business results for brands she's led in both the U.S. and globally. 
Nulo partners with many professional athletes and their pets. How do these brand ambassadors align with your mission and strengthen your connection to pet owners?
Perches: At Nulo, partnering with athletes is not a marketing plan or strategy—it's who we are. It's how we think. At Nulo, we encourage all of our employees to live our brand ethos in their everyday lives. We do Spartan races together, and run 5Ks and even triathlon relays. We've attended Olympic Trial events with employees and even had a few compete in CrossFit events. Our finance manager was a two-time Olympic gold medalist from London. One of our investors was the most decorated athlete of all time—Michael Phelps.  
As a former All-American swimmer, Nulo's founder grew up thinking about food as fuel and developed a great respect for how nutrition can impact performance in our everyday lives. We believe the same holds true for our nation's pets—whether they're actively inclined or not. We believe in food products that give them the very best shot at feeling great each and every day, not simply in marketing strategies that say we believe in these things. Too much of that goes on already.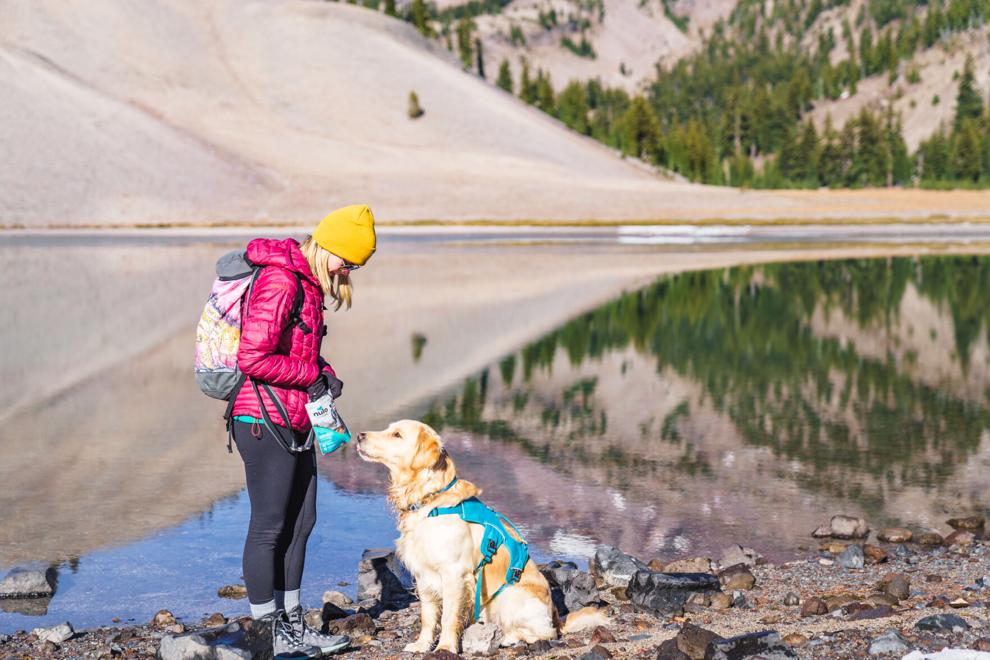 What does the future hold for Nulo Pet Food?
Perches: Inside every dog and cat is the will to live a long and happy life, and like us, they are only as strong as what we put in their bodies. Our plan moving forward is to continue to nourish companion animals both in the U.S. and across the nation by launching exciting new products, entering new categories, and partnering with channel and industry experts to help tell the story about the advantages of feeding Nulo.