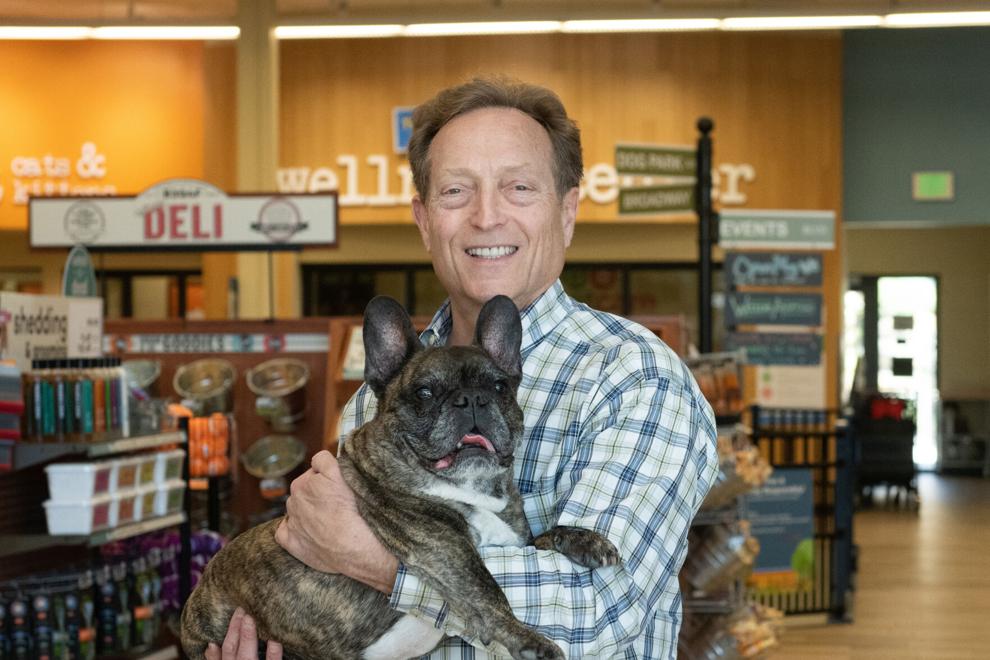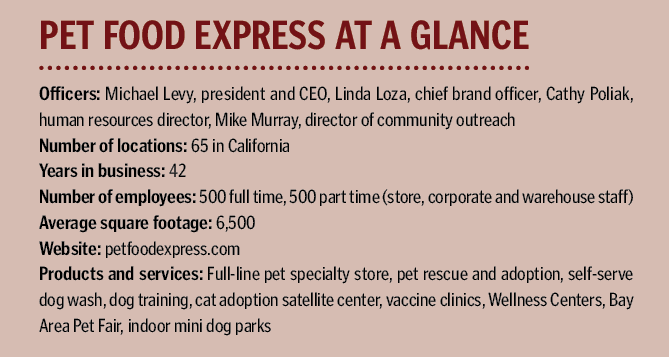 Trailblazer. Cutting edge. Ahead of the curve. These descriptors might be applied to any successful business. In the world of independent pet retail, these traits often separate a flourishing enterprise from one stagnated by outdated approaches. Pet Food Express, which began operations in San Francisco's village-like West Portal district, is perhaps a poster child for this way of thinking.
"I have been cutting edge for most of my life," says Michael Levy, president and CEO of Pet Food Express, a chain of stores in California.
Levy's journey commenced when he opened a canine training facility. For Levy, training dogs since 1976 as a means to put himself through college, a brick-and-mortar location seemed a natural transition.
"That was in 1980 on West Portal Avenue," he says. "The feng shui was good because we were located across the street from a bank and the money was supposed to roll in."
The venture offered a full spectrum of training, including basic obedience, problem solving, personal protection training and certifying police dog trainers. More locations followed, totaling eight, five of which featured a small retail area averaging 1,000 square feet. In 1986, Levy made the decision to focus on the retail aspect of his endeavor. Keeping the West Portal location, he changed the name to ProPet, which would eventually become Pet Food Express.
"This is a time I call the 'Golden Age' of pet food and supply stores, because that was when independents were able to differentiate with brands that were not in grocery stores," he says. "I really became a retailer when I left dog training."
When it came time to expand to a second store, he was lacking resources. So, true to his forward-thinking persona, Levy instead began offering delivery services, which necessitated a name change.
"When I started delivery, I needed an appropriate name, and I came up with Pet Food Express. In 1987, I incorporated under that name," he says.
It was the right concept at the right time, and business blossomed. Today, 65 stores strong, Pet Food Express welcomes customers throughout the Golden State.
Pet owners are greeted by friendly, knowledgeable staff members ready to share expertise. A wide variety of nutritious foods and treats, self-service pet washes, and dog training services join the offerings in a clean, well maintained and fully stocked atmosphere.
"We have worked hard over the years to design a store with clean sight lines, standard planograms, and clear and simple messaging," says Linda Loza, chief brand officer. "Trust is important to us, and we want our customers to know how much we care about them and how they perceive our stores."
Placement within the community is a consideration.
"Historically we have gone into fairly dense neighborhoods, primarily in high-end grocery-anchored centers," Levy says. "The concept being that people are grocery shopping an average of twice a week, so it enhances our visibility."
Additionally, easy-in, easy-out access often proves more convenient than delivery, allowing customers to choose what they want, when they want it.
However, true to its roots, same-day delivery is available at all stores, fully launched a month prior to the COVID-19 pandemic shutdown in March 2020.
Continued growth necessitated a 2022 move from Oakland, Calif., to larger corporate offices. The new, 20,000-square-foot freestanding office building is located in Concord, Calif. Additionally, the distribution warehouse relocated from Oakland to a 200,000-square-foot facility in Oakley, Calif.
"As an omnichannel retailer, it was important to build this new facility to address our growth needs and to position us well into the future," Loza says.
It's the People
Stellar customer service is a hallmark of the Pet Food Express experience, and Levy is quick to recognize approachable, knowledgeable associates as vital ambassadors, well equipped to listen to pet owner concerns and assist in solving issues.
"We have such a great company because of our employees, who do so much of the heavy lifting," Levy says.
When it comes to determining trends and consumer demands, Levy often defers to these emissaries, who have their fingers on the pulse of the daily goings-on at the store level.
"We listen to our staff members," Levy says. "One sales associate is meeting with many more customers in a day than I do in a month."
When considering a new hire, a love of pets is essential, Levy says. However, the desire to work with pet owners is of equal importance.
"If you love pets but don't want to deal with humans, it doesn't work," he says.
Strong communication skills and an openness to learning are also sought-after traits.
To further this aim, Pet Food Express' dedicated training program is overseen by a robust human resources department.
"We have what we lovingly refer to as our Pet Food Express University for new employees," says Cathy Poliak, human resources director.
Prior to the pandemic, those coming onboard met at the corporate office for a week of intensive training; however, the courses are now presented on Zoom sessions. Pupils begin with an overview of the Pet Food Express culture, then dive deep into topics covering a range of cat and dog care matters—for example, nutrition, grooming and even cat litter. Role-playing hones conversational skills and fosters sales floor confidence.
Training at the store level is ongoing for all associates.
"We have a training activity every day, which is generally related to our monthly plan—for instance, flea and tick problems and solutions during the summer," Poliak says.
Store managers meet virtually on a monthly basis to discuss educational activities for the upcoming 30-day period.
"It's very collaborative in terms of developing, updating or refreshing curriculum," she adds.
Product information from manufacturers is also put to good use.
"Our category manager interfaces with the manufacturers and brings back that information to our education department, which uses it appropriately to educate our staff," Levy says. "I think what keeps us engaged in life is to always continue to learn and have new experiences."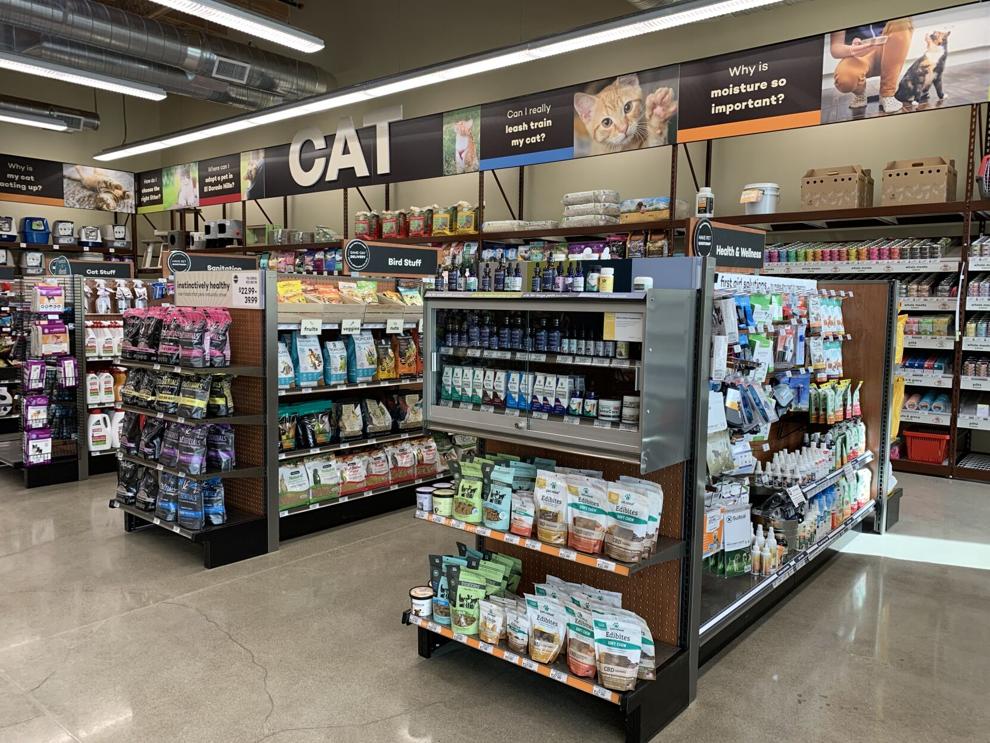 A Dietary Evolution
The health and well-being of every pet is a fundamental part of the Pet Food Express credo.
"When I first started dog training in 1976, I would say 97 percent of pet foods were sold in grocery stores or supermarkets and advertised nationally on television," Levy says.
He adds that at the time, up-and-coming specialty companies and brands offered better quality.
"As a result you fed less, so there was less stool to pick up, and generally dogs and cats did better on those foods, their energy level was higher, their coat shinier," he says. "Then, of course, there was the veterinary component with prescription diets. That was kind of the beginning and going out over the next 20 years."
The Pet Food Express philosophy has remained forward-thinking by offering foods that offer the greatest impact on the life of a pet, Levy says.
"It starts with food, and it ends with food," he says. "I am always looking for the best foods. We started looking at raw foods over 20 years ago."
The result is complete immersion into these healthy categories, he adds.
"We put that into our whole system, not just ordering and putting it out there, but educating our staff and our customers," he says. "We have said for many years that we won't sell anything to our pet parents that we wouldn't feed to our own pets."
Today, Pet Food Express offers a broad and expanding mix of foods and treats not sold online or in big-box stores, including air-dried, freeze-dried, canned, lightly cooked frozen rolls and raw frozen foods.
Safety and quality are key considerations in product selection, and while the retailer values U.S.-made-and-sourced products, it is also open to products made with trustworthy sourcing from other countries.
"From a personal factor I want to support U.S. made, but also countries like New Zealand, because I believe sourcing of treats and foods from channel-correct companies that are concerned about the health and welfare of pets is important," he says.
Levy collaborated with Kiwi Kitchens in 2016 in the development of nutritious and affordable natural foods and treats, including canned, air-dried, raw freeze-dried New Zealand-sourced free-range and grass-fed protein.
"Kiwi Kitchens is a cutting-edge New Zealand company, one of the pioneers of bringing raw and freeze-dried to the U.S.," Levy says. "New Zealand is a pristine environment, the organic standards are higher than ours, and I'm talking pet or people food."
Pet Food Express' private label, West Portal Treats, formulated with human-grade, U.S.-sourced ingredients, is also in the mix.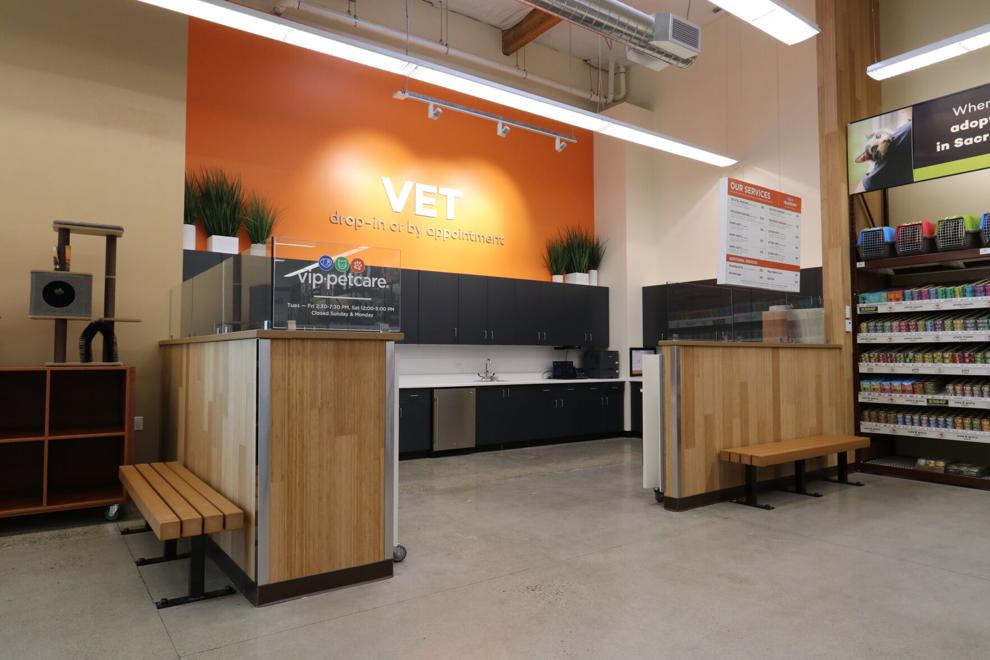 Wellness Services
Pet Food Express presents a range of convenient amenities to pet owners and their furry family members.
Self-serve dog washing facilities have been a staple for many years and are featured in 62 of the 65 stores.
"We pioneered the semi-automated self-service pet wash about 25 years ago," Levy says. "There were others before us doing pet washes, but the difference is that our facilities were token operated, with the soap delivered through the hose."
Furry bathers step into raised tubs via entry steps, while their people dial in the desired West Portal Pet Products, private-label premium shampoos. Afterward, an ambient air blower is put to good use. All supplies, including waterproof aprons and collars, leash clips and towels, are provided. A buy three, get the fourth free program provides a discount to bathing regulars.
True to the company's origins, the majority of Pet Food Express locations offer professional dog training programs, primarily as a means to further the human-animal bond, which is central to the company culture.
"We do not use it as a profit center, which might sound strange since I started as a dog trainer, but I've always felt that we should be hands-off, to let the trainers make the money and not feel influenced by us except to do a quality job," Levy says.
These experts conduct puppy socials, group training and private, personalized sessions.
"Our focus is that dog training saves pets lives, it keeps them from going back to the shelter, it keeps them from getting hit by cars," he adds.
Vaccine clinics are a weekly occurrence in cooperation with VIP Petcare, a company that partners with pet specialty retailers to create a nationwide network of community clinics and wellness centers. Generally held on a weekend, the clinics offer comprehensive vaccines, microchipping and other non-emergency services.
"We didn't start the vaccine clinic concept, but we started with VIP Petcare 25 years ago with the continuity of a once-a-week model," Levy says.
Dedicated VIP Petcare Wellness Centers are sited in 10 stores, offering yearly physical exams, diagnostic testing of basic illnesses and injuries, nail trims and additional vaccines.
"The Wellness Centers are staffed five days a week; it's a more robust offering," he says.
Pet owners keeping an eye on the waistlines of their pups often take advantage of Pet Food Express' scales. The signature offering is located at the cash wraps in all stores.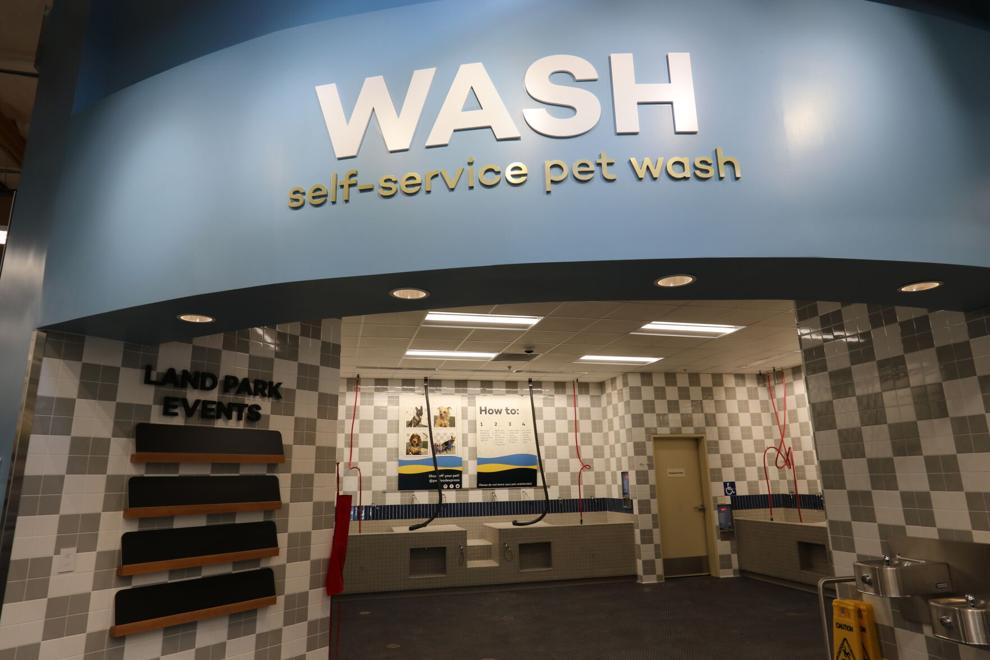 Collaboration Is Key
Believing that the survival and growth of the independent pet segment is dependent on empowerment through collaboration and partnerships, Levy was instrumental in co-founding the Independent and Neighborhood Pet Retail Association, or IndiePet, a nonprofit trade organization incorporated in 2020 and dedicated to sustaining independent pet retail concerns.
"I started by bringing a small group of retailers together in 2014, first at Global [Pet Expo], and then at SuperZoo," Levy says.
"The independent pet business has become so incredibly complex," he adds. "I think it behooves every independent, from single-store operators to large regional chains, to gain as much information from as many resources as possible and make their best decisions based on that knowledge."
---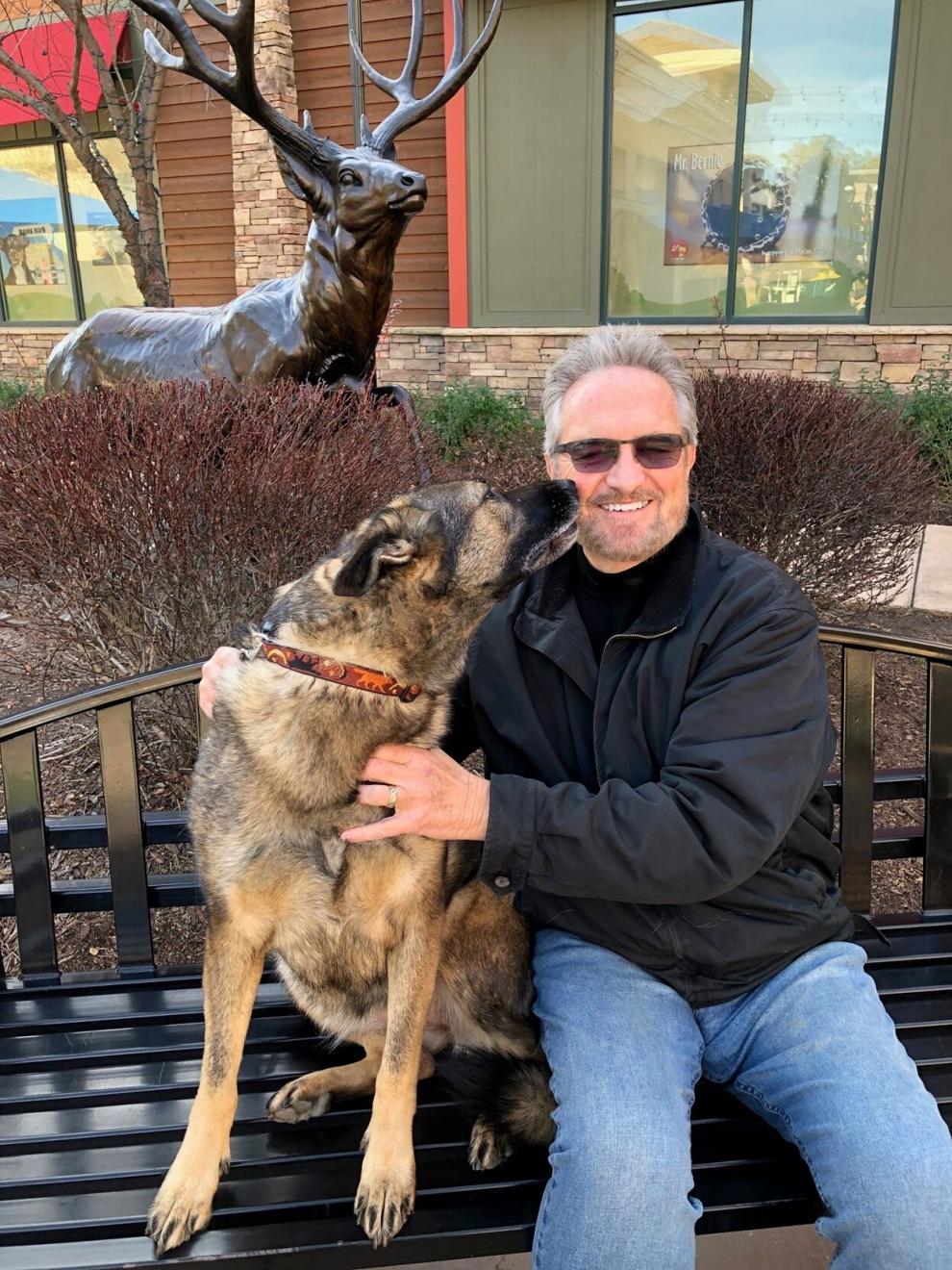 All Creatures Great and Small
As a youngster growing up in Rosemead, Calif., Mike Murray held animals in need close to his heart.
"As a kid, I used to go to the Pasadena Humane Society for summer classes," Murray says.
Today, as director of community outreach for Pet Food Express, he has traveled full circle.
"A big part of my job is visiting our shelter and rescue partners, and 30-plus years later I get to go back to the shelters I visited as a kid and help them adopt animals," he says.
Before arriving at his dream job, he followed a different path with a career as sales manager with a private label candle company.
However, the plight of homeless animals remained at the forefront for him, as did his rescue efforts.
"I was one of the founders of the San Francisco Bay Area German Shepherd Rescue in the mid-1990s, and we held adoption events at Pet Food Express stores," he says.
These weekend adoption ventures led to an acquaintance with Pet Food Express.
Longing to combine his passion for animal welfare with a career position, Murray sought out Pet Food Express president and CEO Michael Levy with a proposal.
"I wrote a letter outlining my business experience and desires," he says. "Michael got back to me saying they were looking for someone with a history with rescues and shelters, and a business background, to run their community outreach programs."
Seventeen years later, Murray still enjoys his work days on the road, visiting shelters and rescues to qualify them as Pet Food Express affiliates.
"We have a process. We want to know the veterinary care provided, to see their adoption contract, to make sure they are complying with spay and neuter laws," he says. "I want to see a safety net, to know that if family can't keep a pet, it has a place to go instead of back into a shelter. So we look for a clause that says, 'If for any reason you can't keep your pet, you agree to give it back to us.' That is important."
Along with these duties, Murray continues his personal involvement with Second Chance German Shepherd Rescue in Auburn, Calif., where he now resides.
"It's hard to walk away from that need," he says.
Approved organizations participate in adoption days throughout the Pet Food Express network of stores.
In addition, donations of foods and supplies are provided on a regular basis.
"We donate bags of food that might be torn or ripped in the warehouse, or a crate that gets a little bend in it that we can't sell," he says. "Plus, we have a very generous return policy, so if a food comes back, we'll send it to the warehouse, check it out, tape it up and donate it."
As a result, Pet Food Express contributes approximately 1.5 million pounds of food per year, along with supplies, to the approximately 40 rescues.
When the COVID-19 pandemic shutdowns occurred, Pet Food Express community outreach manager Megan Kniepkamp took charge, and the company partnered with multiple food banks throughout California.
"Customers can donate, and we will work with our vendors to buy as much food as we can," Murray says. "I think the first year we did this for 10 food banks that were then able to reopen. We had something like 140,000 pounds of food to donate, and it was great because people were struggling during COVID."
Now on year three, the number of food banks in the program has doubled.
At the store level, several programs take place each year to obtain funding for rescues and shelter organizations. For instance, in the springtime, when the kitten population swells and rescues are scrambling for supplies, Kitten Season raises awareness and monies.
"Basically people can donate at the store level, and we'll take those contributions and provide Pet Food Express gift cards to the rescues for supplies—food, litter, formula, whatever they need," Murray says.
December's Holiday Shopping Spree adheres to that concept.
"It's a real benefit to rescues and shelters because it takes money off their budget that they can use for veterinary bills, for example," he says. "The gift cards can be redeemed, or we can put together bulk orders. We try to make it as flexible as possible, whether it's a two-person rescue or the SPCA of San Francisco."
Pet Food Express' summer event, Cover Your Canine, focused on providing protective gear to police and Homeland Security K-9 units in cooperation with the nonprofit Police and Working K-9 Foundation. The in-store dog washes served as a fundraising platform.
"The proceeds went to more than 200 K-9 teams throughout California," he says. "We raised more than $1 million over 10 years towards bullet-proof vests, trauma kits and veterinary classes."
Homeless cats and kittens receive a "paw up" at Pet Food Express' satellite adoption centers, sited in select stores around California. The average rate of adoptions is 300-400 per year across participating locations. Cats reside in specifically designed condos, with the exception of the Beverly Hills store, where felines live together and roam cage free.
When fire season strikes, Pet Food Express mobilizes to collect foods and supplies for displaced creatures of all kinds.
"We try to help wherever we can," Murray says. "In June of this year, we donated 45 kennels to an emergency preparedness group in Napa, so if there is an evacuation, they can set up these kennels."
However, the annual Bay Area Pet Fair serves as the quintessential Pet Food Express adoption effort.
The soiree originated in Mill Valley, Calif., at the San Rafael County fairgrounds. It was conceived by a small, local pet newspaper, and Pet Food Express initially joined in as a participant.
"It was a little country fair/adoption event and we had a booth there, but the newspaper was sold, with the fair slated to be shut down. We thought it would be a great venue for us to bring our rescue partners and vendors together and to make a statement about adoption and nutrition and all the good stuff," Murray says. "It has grown every year since."
This expansion necessitated a move to the larger Alameda County Fairgrounds in 2019, with 80,000-100,000 attendees over a two-day period. Adoptions numbered nearly 3,000 animals, with 85 rescues and shelters on the scene.
"When COVID hit, we had to flip over to a virtual style," he says.
Initially, the concept of a virtual event seemed daunting, but the team soon realized that for many of the more than 300 rescue and shelter partners across the state, travel to the Bay Area with animals was prohibitive. Shelters could now livestream from their own location.
"All of a sudden we were combining the best of both worlds, and in 2021, we stepped it up and celebrated throughout the month of September, with one weekend as the big focus," Murray says.
As a result, 5,662 animals found forever homes, including dogs, cats, rabbits, birds, turtles and even horses. The event also featured interviews with pet community experts and leaders including a Federal Emergency Management Agency (FEMA) agent, who talked about search-and-rescue experiences with his four-legged partner during 9/11, and a pet rescue detailing successful methods of running such an operation. Nutritional discussions and training tips were also on tap.
Vendor participation, via sponsorship or with representatives on hand with samples and providing product information, is another aspect of the pet fair.
"It's all creatures great and small now, and that's the beauty of it," Murray says. "The rescue and shelter community is diverse, but also really tight with everyone pulling in the same direction."
---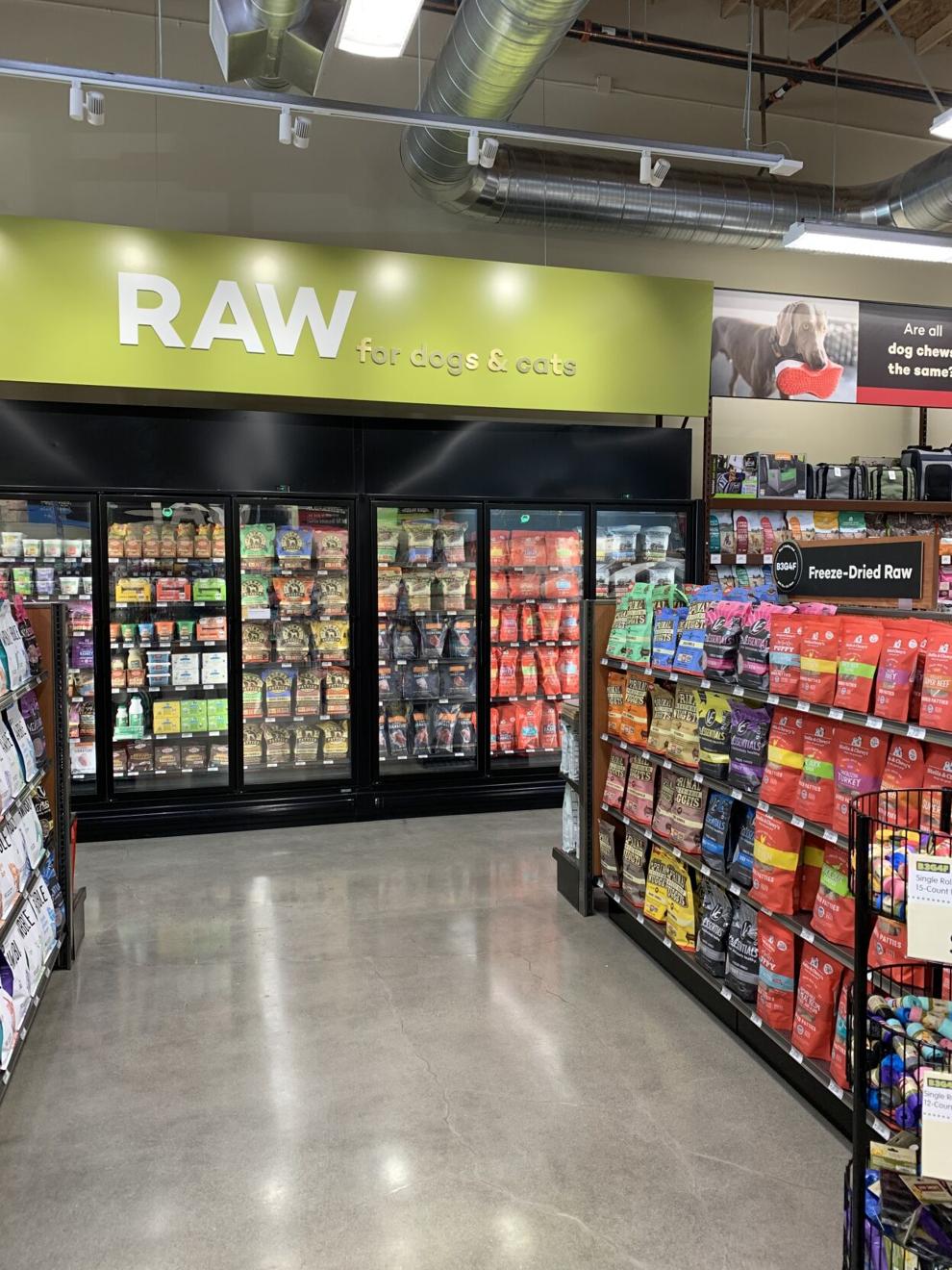 It's A Retail Life
What is Pet Food Express best known for?
Michael Levy: Our customer service, knowledgeable staff and quality products.
What is the greatest challenge for the independent pet retailer today?
Levy: Constantly finding the best ways to serve pets and pet parents in a constantly changing world.
What is the greatest challenge for the pet industry overall?
Levy: The complexities of omniretail and the need for indies to work together.
Are you watching any interesting trends?
Levy: Always!
What do you see for the future of Pet Food Express?
Levy: Pet Food Express will continue to evolve and grow as an omniretailer throughout California.