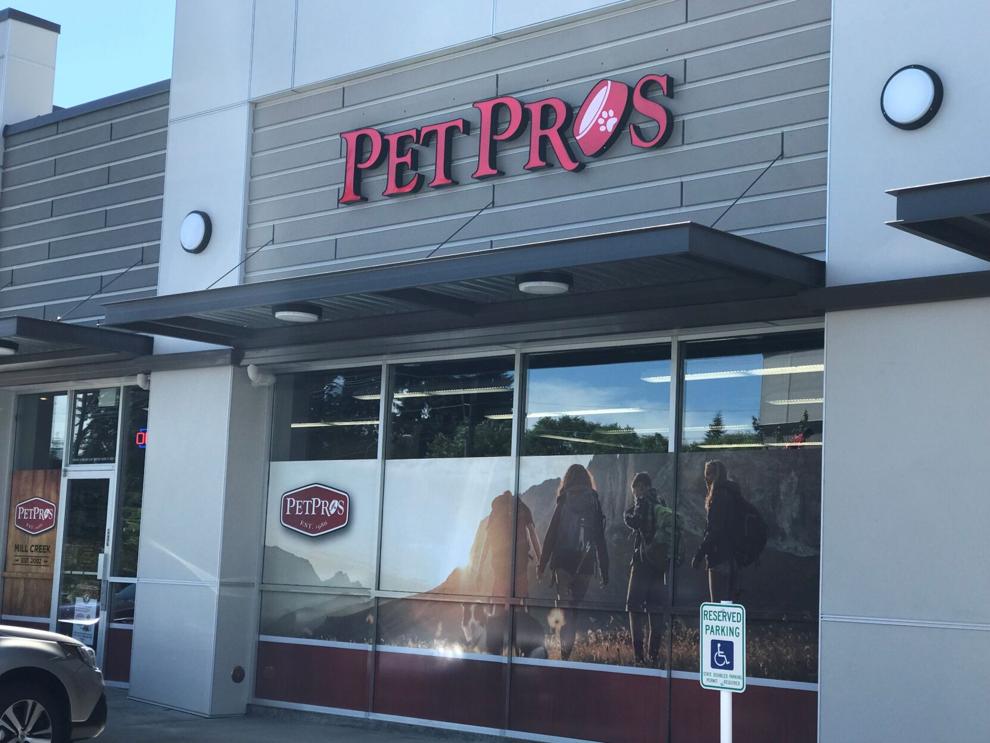 Drop a liberal measure of old-fashioned customer service into a neighborhood setting. Sift in lavish dollops of fairness, respect, teamwork and honesty. Fold in a heap of fun. Knead in community involvement and family values. Let rise in a room full of natural, healthy pet products. Serve on "Four Pillars," which, in this case, are community; healthy, natural products; education; and fun. It's a recipe for success at Pet Pros, which has 18 stores in the Greater Seattle area.
"We reference our Four Pillars as our messaging statement, our framework and the mantra guiding our decisions in how we relate to our customers, how we market and select products," says marketing manager Patti Cofano.
The Pet Pros saga began in 1986, and by 1992, the enterprise had multiplied to five stores. Enter Harvey and Nancy Peterson and Dan and Trisha Albrecht, two couples already bonded over their love for dogs.
"They all ran field trial dogs together and had become friends," says Georgann McConn, general manager. "The Albrechts also owned Lucky Dog Outfitters, which makes equipment for field trial dogs."
Upon hearing that Pet Pros was for sale, the Albrechts tapped the Petersons to see if there was an interest in partnering to acquire the venture. With no retail experience, the entrepreneurial duos joined forces, rolled up their sleeves for a little on-the-job edification and commenced an update of the new endeavor.
"It's pretty amazing what they were able to do; they transformed Pet Pros into a real company," McConn says. "Initially, there was no inventory system, and associates were using calculators to ring people out."
Trisha Albrecht took on human resources, writing a procedure manual and employee handbook. Nancy Peterson took charge of Pet Pros' database price book, managing items, updating costs and retail prices, and ensuring margins were maintained. Both remained involved in the day-to-day goings-on.
Growth was steady, particularly during and in the aftermath of the Great Recession.
"Landlords were desperate, and Harvey was able to lock in some long-term leases with really great renewals, and that's when we doubled in size," McConn says.
Along with the recession, the pet industry was undergoing an evolution of its own.
"Early on, foods were different—it wasn't the premium products we have today," she says. "At one time, we sold a ton of doghouses, but pets have come indoors as family members. Pet Pros has really embraced all of these changes."
When the Albrechts retired, the Petersons took over as sole owners.
Today, Pet Pros serves neighborhoods throughout the Greater Seattle area. After 35 years in business, the establishment has progressed right alongside the pet-loving community it serves, according to McConn.
When the pandemic appeared last year, the subsequent shutdown underlined the need for the pet industry to get up to speed as far as technology.
"The pet industry has really changed, but not so much technology-wise," McConn says. "We needed to be a little lighter on our feet and not stick to doing things just because it's the way it has always been done."
For instance, Pet Pros had implemented a new point-of-sale (POS) system prior to the shutdown.
"It was serendipity that we changed POS systems at the beginning of 2020," she says. "Also, it had always been our plan to get more of our products online, and we started working on that in February 2020, then the pandemic hit, and that worked out well in that perspective."
Curbside pickup and home delivery followed as pet owners observed social distancing guidelines.
"We started doing a lot of home deliveries at that point and partnered with a delivery service," McConn says. "This has really stepped up, and, presently, we average about 100 deliveries a week. The decision was made to use an outside company for deliveries because it just makes sense to use a business that really knows how to do it."
Pet Pros' brand appeal is uniform, with its red and black logo, evident on signage, bags and support materials, though individual footprints and square footage vary by location.
However, the Four Pillars, community; healthy, natural products; education; and fun, are the backbone and unifying philosophy of Pet Pros.
"We consider community in terms of a concentric circle," Cofano explains.
The sphere originates with the Pet Pros store management team and enfolds all staff members. Familiarity with individual pets and their families, referred to as guests, embraces this culture. Creating a welcoming environment is the central component to this belief system.
"Our employees know their customers when they walk in, [and] we encourage them to learn the names of the pets," McConn says. "If a pet passes, we send out a sympathy card, and in that case, if the owner has leftover product, we will take it back, no questions asked. That's our policy all the time."
This sense of unity extends beyond the walls of every store to encircle their neighborhoods, with participation in local events and involvement with area rescues and shelters, for example.
"We give back to our communities," she says.
The well-being of pets is a vanguard to this purpose, and Pet Pros partners with a local veterinary service, Booster Pets, to provide vaccination clinics and health services.
"We wanted to create a holistic veterinary/retailer connection so that pet parents can trust all sources," McConn says. "Booster Pets knows the products that we carry and [is] brand agnostic in their recommendations for supplements or foods."
"It works because of this more holistic approach to pet care," Cofano agrees.
The plight of homeless pets, and support for shelters and rescues offering these animals a paw up, is at the forefront of community undertakings.
A primary effort is Pet Pros' Paw-liday Giving campaign. The annual event kicks off at Thanksgiving and runs through the holiday season, reaching out to guests for donations that are earmarked for specific organizations. Recipients are selected by individual stores.
"It's a very simple process; customers are asked, 'We are supporting this group in our store this year, would you like to donate?" Cofano says. "They write their pet's name on a card, we put it up in the window or on a 'giving tree' and people just love it. Donations can range from $1 to $200. It's really a fun time."
Funds are distributed in January. For 2020's undertaking, a surprise was in store.
"With the pandemic, we didn't set our goal too high because the situation was dire for so many, but we exceeded our target and raised close to $52,000 for six rescues," Cofano says. "The beneficiaries were practically in tears saying, 'This means we don't have to say 'no' if someone comes to us needing help.'"
Additional monies are also procured year-round in each store for selected rescues and shelters.
"Our team members really care and want to help rescue groups that are serving the areas where our stores are located," Cofano adds.
Pre-COVID, adoption days also took place, along with more inventive awareness-raising events—for example, a local boxer rescue's kissing booth visited stores, complete with a smooching pooch.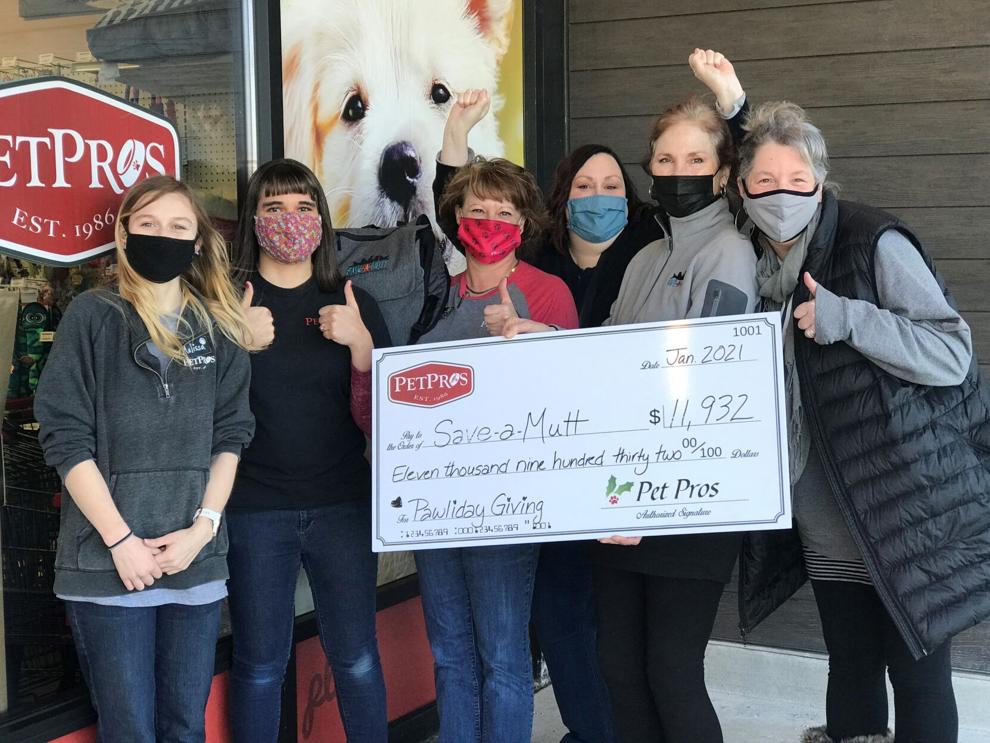 A Mainstay of Healthy, Natural Products
Encouraging pet health is the backbone of Pet Pros' credo of pillars. Natural, high-quality food offerings include kibble, dehydrated, air-dried, raw and canned.
"We have it all," McConn says.
USA and locally sourced foods form the product mix.
"We do emphasize local foods," she says. "In fact, these foods and other products are definitely at the top of the list. This is another differentiator and way of supporting our local community."
Well-trained staffers, skilled in the ability to read labels and offer knowledgeable recommendations, are crucial to assisting customers in an appropriate food selection for their pet, McConn adds.
For this reason, team members enjoy generous discounts on the foods carried at Pet Pros and, as a result, are able to reference their own experiences.
"If a customer comes in asking about ingredients, our people can point out, 'Well, this food has a higher concentration of this or that,' or 'If you are having this type of issue, you might want to try this food because, in my experience, my dog hasn't had that issue.' That is the basic equation," Cofano says.
"We carry products that we would have in our own homes," she adds.
This consideration is given to every product in the Pet Pros inventory, which has recently undergone revision in an effort to produce companywide standardization in the products carried.
"At one time, our managers did all the ordering for their store because Harvey really believed the managers should have control and to think of the stores they are managing as their own business, which was great when we had fewer stores," McConn says. "But as we grew into more stores, we needed more consistency."
In addition, Pet Pros' own brand of product was introduced in 2019.
"Offering a product under our name that is less expensive for customers just seemed the way to go," McConn says. "Our Himalayan yak chews, or Yakety-Yaks, are fun. You have to have fun."
Bakery cookies are lovingly created by a local partner, Drop Dot Cookies, and often fashioned to coincide with special events and holidays.
"On Valentine's Day, we had cookies shaped like candy hearts with cute dog sayings," McConn says.
For promotions, monthly topics are targeted, such as National Pet Dental Health Month or stress and anxiety prior to July Fourth celebrations, for example. In preparation for this marketing push, staff members take part in training covering highlighted products.
"We will have the training two months ahead of time with the managers and assistant managers, and they have the next month to train their staff," McConn says.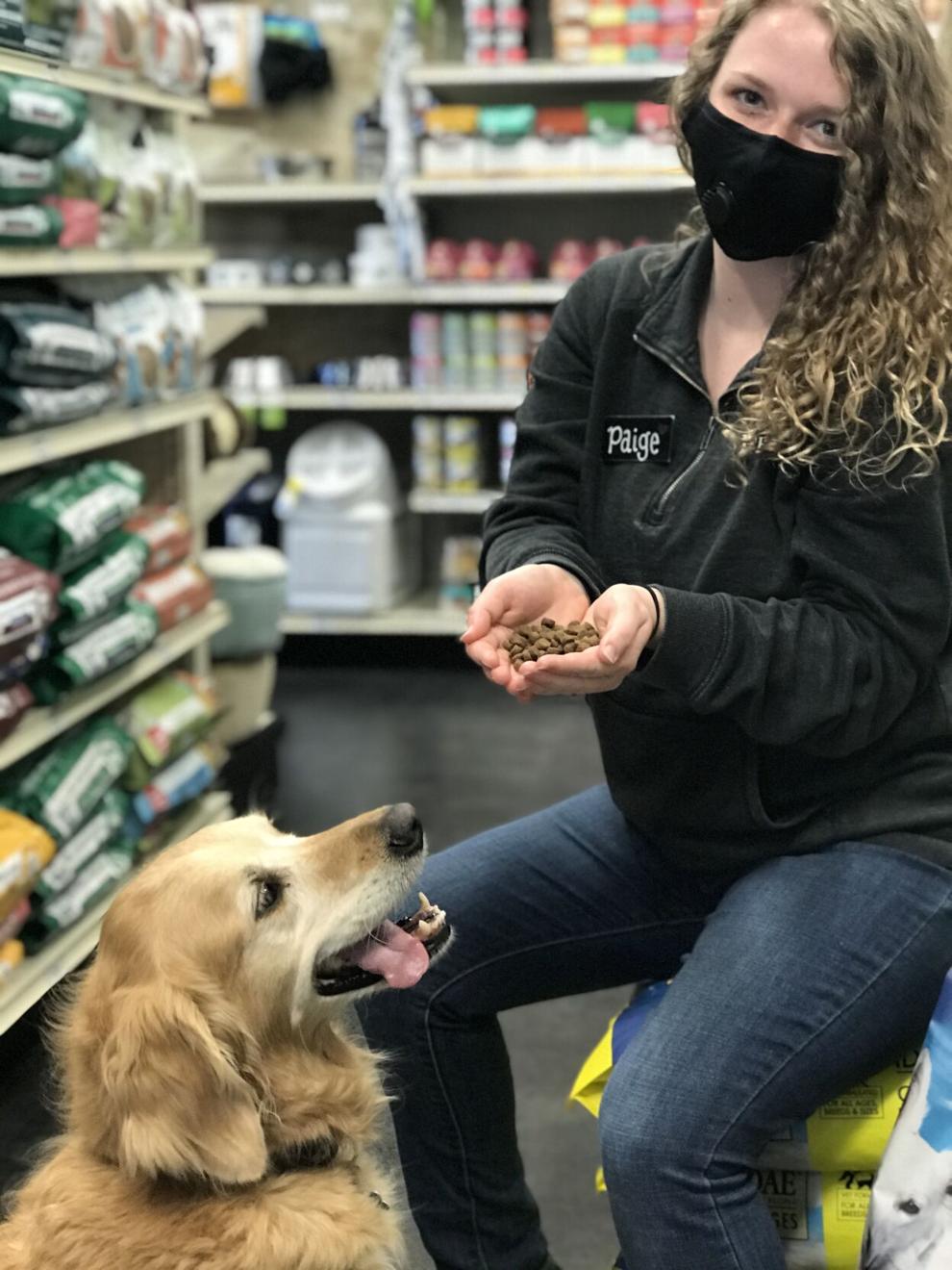 Informed, Instructed and Friendly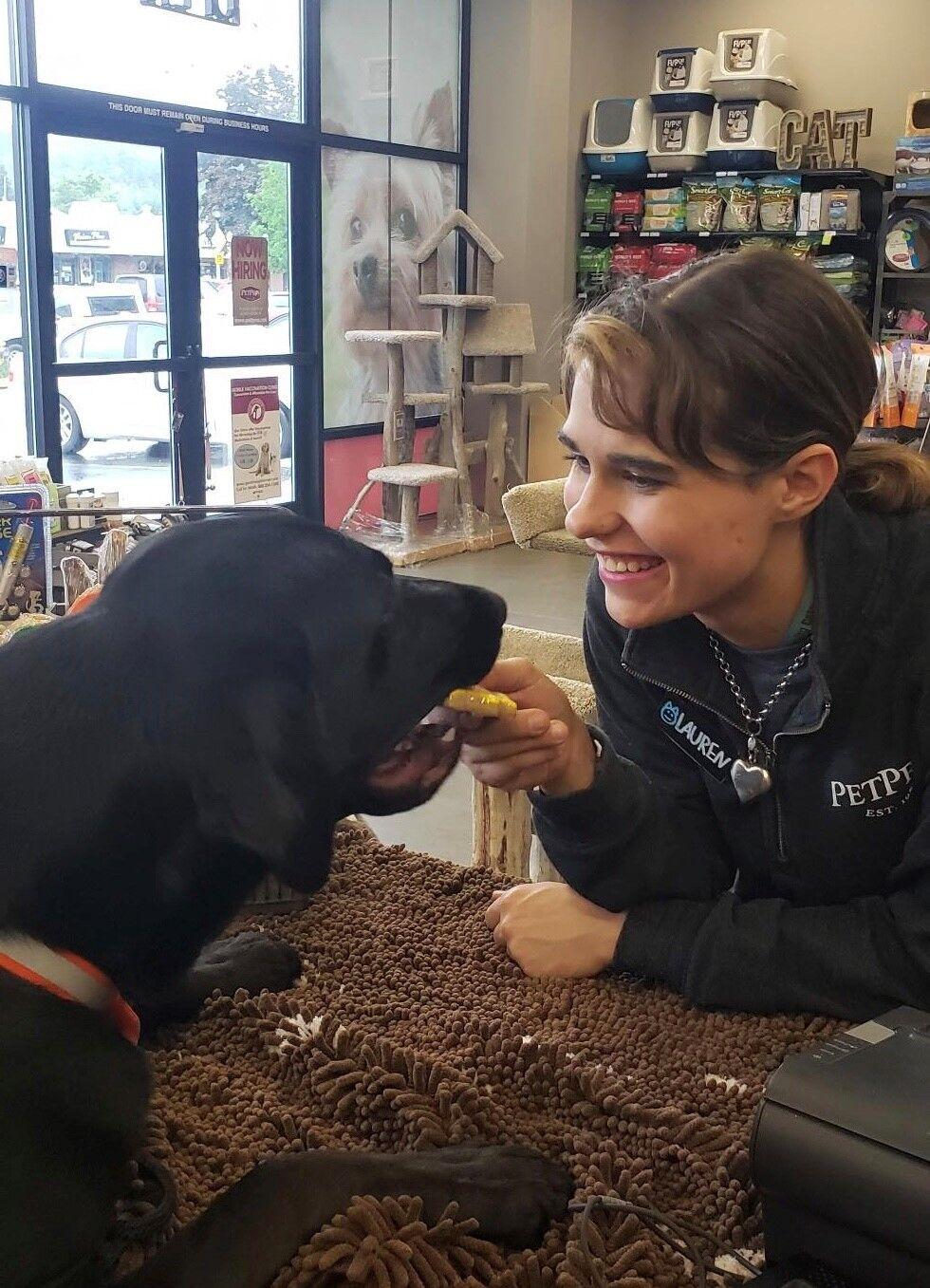 Education is an essential Pet Pros pillar, and in a new hire, a willingness to learn is a highly sought after attribute, along with an open, friendly personality.
"We want a warm inviting atmosphere in our store," McConn says. "We greet our customers and consider them guests in our stores."
Further, shoppers are not judged for their food choices.
"We do not scoff at guests who might be feeding certain foods. We will say, 'We don't have that brand, but we have this that may be similar' and work them into a better food that way," McConn says. "Just making that connection and engendering trust really goes a long way."
Cofano agrees, adding, "Education is huge, and we extend it as much as we can in order to share with our customers. It's a process where you just keep looking at your rudders and ask, 'Are we delivering on these things and can we do better? That is the baseline; how do we bring people up to what we want them to know?"
For these reasons, training takes on myriad forms. For instance, managers undergo product training at meetings and, from there, they pass along what they've learned with their staff. Vendor workshops cover a variety of subjects and products. Online quizzes are undertaken as a follow-up.
During 2020, training and meetings took place on Zoom, providing the opportunity to centralize training.
"We are going to continue with that," McConn says. "I feel that this is the way to go, and we get a better representation among our brands and our stores that way."
Internally, Pet Pros Learning Labs feature individual, laminated cards covering a range of topics.
"Each card discusses issues and solutions that might come up for our guests," Cofano says. "For example, one Learning Lab breaks down supplements, such as fish oils, and what they do."
The cards are easily accessible at the register as a quick reference. The information is also available online on the Pet Pros shared drive.
"Our people have the interest level and love to learn, so it's a win-win, and the customers end up learning as well," Cofano says.
Staffers are also encouraged to put together training presentations to share with fellow associates, and aside from the knowledge acquired from research, an added benefit is the confidence gained by speaking in front of a group.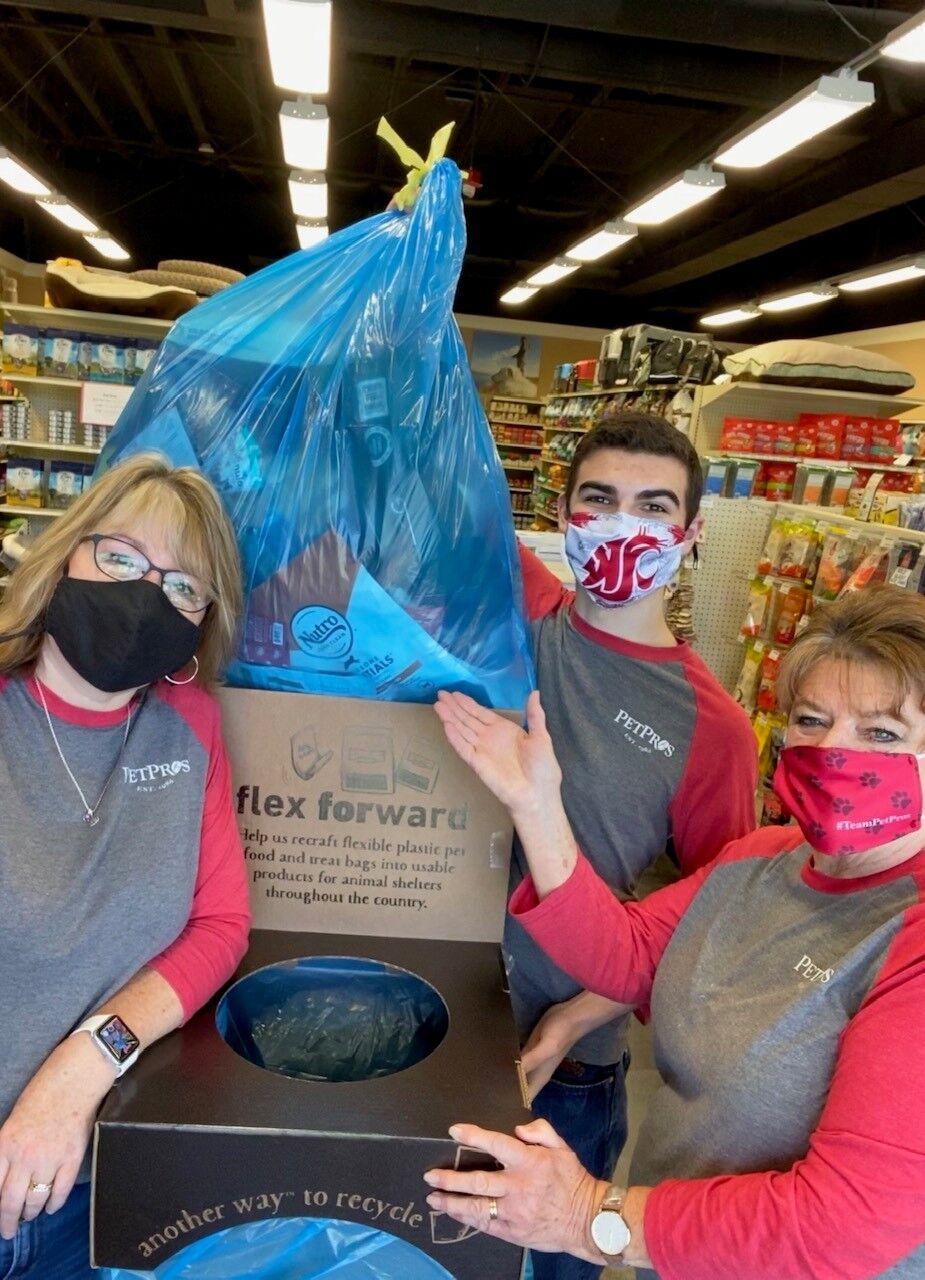 Having a Good Time
Promoting fun is a cornerstone to the success of Pet Pros, and pre-pandemic, a wide range of celebrations took place.
"Fun is my favorite pillar," Cofano says. "It's another differentiator. We want our customers to enjoy their pets, so we give them treat recipes, hold treat tastings and do a lot of events in the stores, for instance, our Saint Paw-tricks Day celebrations."
While these get-togethers have been placed on hold due to COVID, ingenuity has prevailed.
"This past year has been a little wacky because we haven't be able to do as much in-store, but we've worked it," Cofano says. "We just had to get a little more inventive in creating that connection."
During the gift-giving holiday season, Pet Pros' Paw-liday Caricature event offers a thank you memento to pet-loving guests.
"We have a caricature artist who visits the stores, creating a keepsake for owners and their pets," Cofano says. "We don't charge for them. We do that just for fun, a way to give back to our customers."
Under normal conditions, sittings take place on a rotating schedule throughout the stores. When COVID curtailed such gatherings, Pet Pros adjusted, and in 2020 held a drawing instead, with three random winners announced at each location. The lucky recipients were notified by phone, supplying a photo of their pet for the artist to use for his renderings. The imaginative result was then gift wrapped for each winner.
"Our guests love any remembrance of their pets," Cofano says.
Summertime in the Seattle area finds residents out and about, savoring the spectacular Pacific Northwest landscape, and pets often tag along to revel in outdoor bliss. Pet Pros' Paw-cific Northwest pet photo contest allows pet owners to share their adventures on the Pet Pros Facebook page and get a chance to win a Pet Pros gift card.
"Customers love to show their pets off, and we love to see them," Cofano says. "We hold photo contests on a regular monthly basis but thought it would be fun to do one involving pets participating in Pacific Northwest activities. It's that simple—just share your pets with us and we select a couple of winners."
Cofano adds that besides active pets out hiking and scaling mountains, photos of Fido or Fluffy indulging in a little backyard lounging or indoor couch surfing also make the cut.
"It's like, show us how your pet enjoys the Pacific Northwest, and if your cat or dog enjoys it on the couch, that's fine too," she says.
---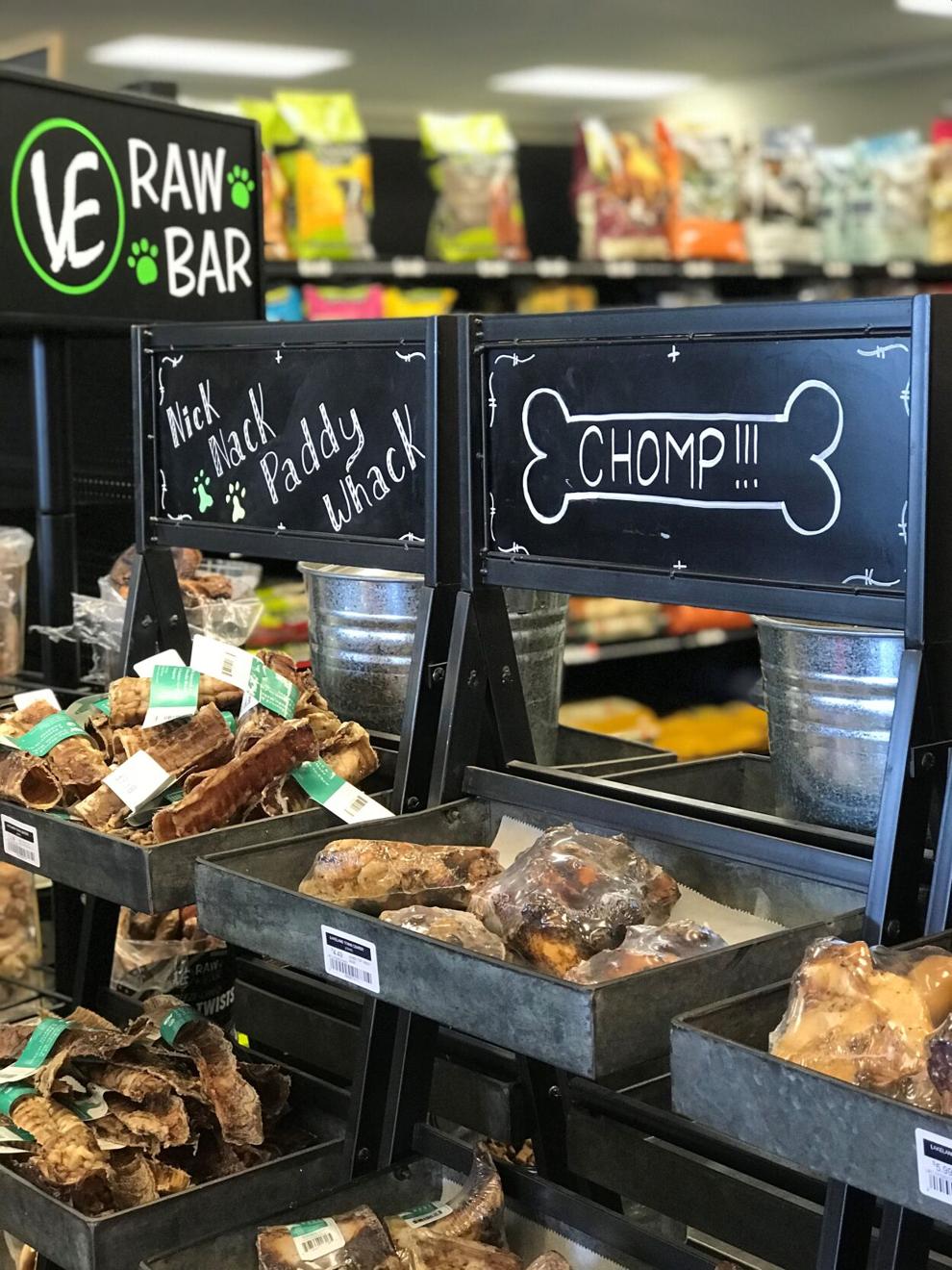 Pet Pros at A Glance
Managers: Georgann McConn, general manager, and Patti Cofano, marketing manager
Locations: 18 in the Greater Seattle area
Number of employees: 30 part time, 70 full time
Years in business: 35
Average square footage: 2,500
Website: petpros.net
Products and services: Dog and cat foods, supplements and supplies, vaccination clinics, delivery, adoption days and support, Paw-liday Giving campaign
---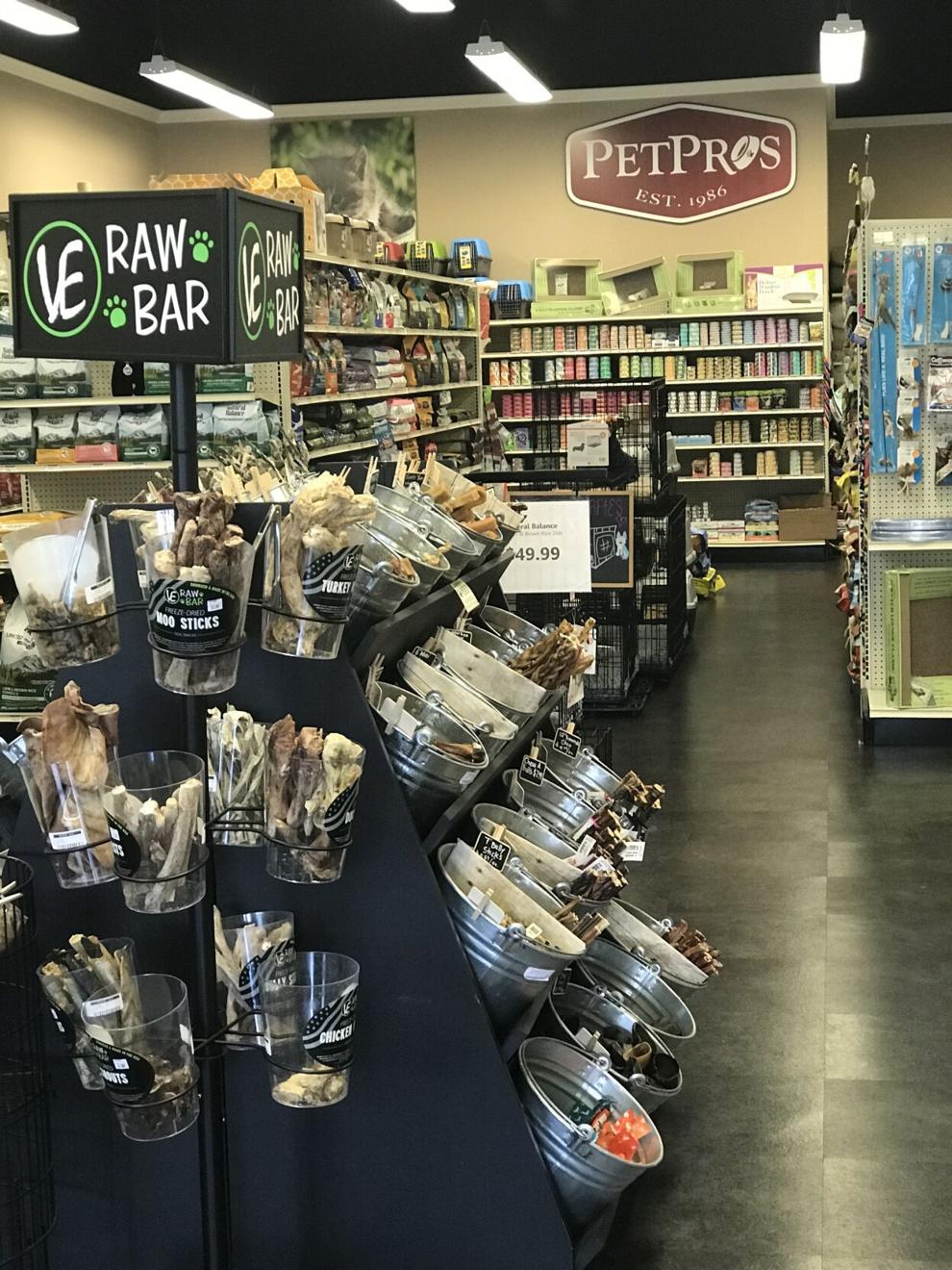 It's A Retail Life
What is Pet Pros best known for?
Georgann McConn: Our friendly customer service.
What is the greatest challenge for the independent pet retailer today?
McConn: Being able to react quickly to market conditions. It goes back to not doing things the way they've always been done.
What about for the pet industry overall?
McConn: We need to learn to be able to live with the online retailers. They are not going to go away, so we have to adapt.
Are you watching any interesting trends?
Patti Cofano: Sustainability is so important to every industry. We just came off involvement with the Pet Sustainability Coalition and their recycling pilot called Flex Forward, which started in fall 2020 and wrapped up in February 2021. They collected 5,000 pounds of treat and food bags and are doing recycling testing to see if the pellets created can be used in products. We just received our Earth Hero award for collecting the most bags of any multi-chain.
What do you see for the future?
McConn: More growth and expanding the good vibe. We talk about our plot to take over the pet world with kindness and acceptance. I see us investing more in our employees and our customers. It's all good stuff.
---
A Labor of Love
After years of volunteering at a local food bank serving Greater Seattle-area residents in need, Marge Meyer was struck by the number of families seeking pet food. While sustenance was available, quantities were limited.
"They generally received a one-gallon bag of pet food," says DeeDee Howe, president of the Puget Sound Pet Food Bank, which has locations in Tacoma and Spanaway, Wash. "It didn't matter if they had a 100 pound dog, or five dogs. They got a gallon bag of food."
Contemplating this predicament, Meyer realized that a food bank specifically servicing pets was a dire need.
In 2013, Meyer partnered with her place of worship, The Center for Spiritual Living, and Reverend Frances Lorenz to launch The Center for Spiritual Living Pet Food Bank from the basement of the Tacoma, Wash., church. The endeavor flourished, and, in 2015, Meyer initiated the Puget Sound Pet Food Bank in Tacoma, Wash. The nonprofit is currently sited in two Washington locations in Tacoma and Spanaway.
The concern serves approximately 450 families on a regular, monthly basis. Besides pickups at the two locations, rescue groups, senior centers and organizations aiding the homeless population are also involved.
"We deliver the food, and they distribute it to the families in their area," Howe says.
In May 2020, Meyer, who is 93 years old this year, retired, and Howe, her daughter, stepped in as president.
The food bank's affiliation with Pet Pros and the retailer's Paw-liday Giving program was initiated in 2017, and January 2021 provided a huge boost to the food bank's coffers.
"The Paw-liday Giving program gave us a big check, $6,600-plus. It was awesome," she says.
However, the enterprise is a recipient of Pet Pros philanthropic efforts year-round.
"They collect funds on a regular basis throughout the year," she says. "Pet Pros is our strongest supporter and benefactor, and we love them."