Tell us a bit about your product portfolio and what differentiates Ziwi from its competitors, particularly as it relates to the company's use of ingredients. 
Sharon Durham: Our limited-ingredient recipes are carefully crafted to mirror the whole-prey diet model dogs and cats require for optimum health. Our air-dried food and rewards contain 96 percent meat, including organs, bone and New Zealand green-lipped mussel, and our canned recipes for dogs and cats contain 91 and 92 percent, respectively. 
The majority of the protein in our recipes comes from meat. We don't use rendered meats or meals, grains, potatoes or other inexpensive fillers. In comparison to plant-based protein, meat provides a wider range of essential amino acids and other nutrients that dogs and cats need, including taurine. 
The inclusion of two powerhouse superfoods—cold-washed green tripe and New Zealand green-lipped mussel (GLM)—also sets Ziwi Peak products apart from other premium brands.
Cold-washed green tripe is an easily digested, nutrient-rich organ meat that happens to be a fabulous natural palatant. All but one of our recipes contain at least 7 percent species-specific tripe. The exception is our new Free-Range Chicken recipes: Chickens do not produce tripe, it is only found in ruminating animals. Scalding, boiling and bleaching tripe strips away its natural nutrients, so we choose to use only cold-washed green tripe.
Three percent New Zealand GLM is included in all of our dog and cat food recipes, as well as in our Good Dog Rewards. GLM is proven to be an  exceptionally good natural source of glucosamine, chondroitin and omega fatty acids. Our GLM are grown on ropes suspended in the clean, clear coastal waters of New Zealand. Farmed mussels are considered to be one of the most sustainable and environmentally friendly seafoods.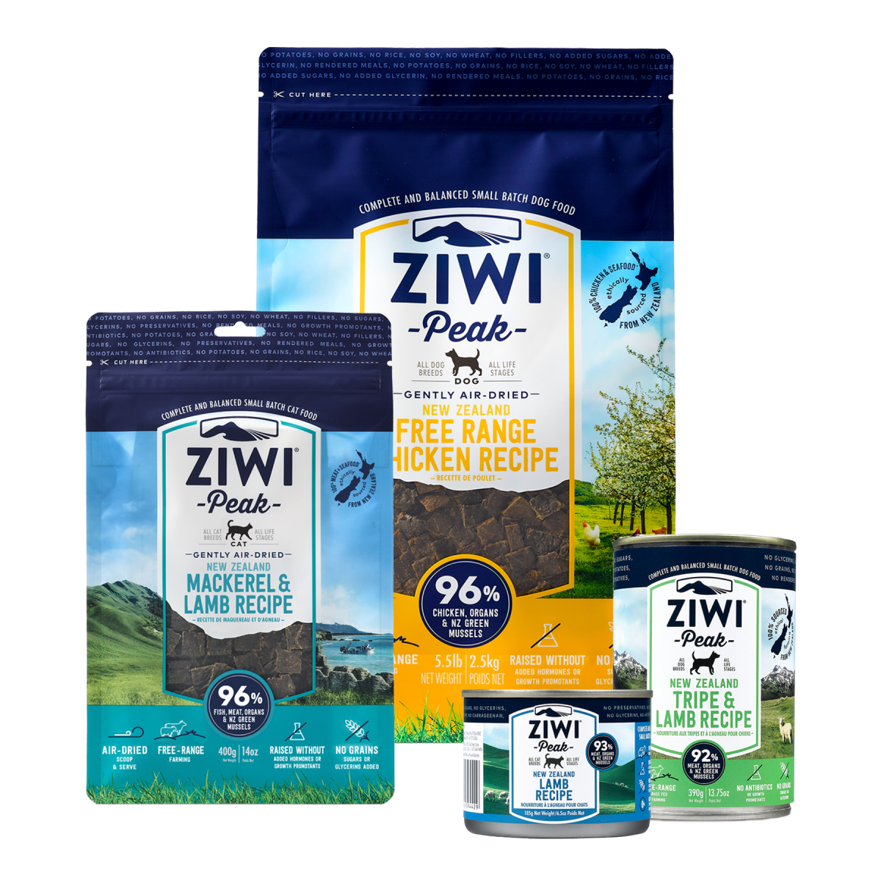 A distinguishing factor has to be Ziwi's product sourcing and manufacturing practices. From a quality standpoint, what should it mean to retailers that your products are sourced and manufactured in New Zealand?
Durham: Ziwi's New Zealand sourcing is a foundational pillar of our brand's identity. We source our meat and seafood from New Zealand's beautiful farms and clean oceans for many reasons, which include:
Exceptional quality: New Zealand is recognized worldwide for the exceptional quality of our meats, dairy, seafood and produce. 
Traceability: By sourcing from New Zealand, we can choose from farmers we know and trust—they are our friends and neighbors. They share our passion for the land, and they share our commitment to sustainability. Like us, they believe that the environment must be preserved and protected, and animals should be raised and managed ethically and humanely.
Free-range farms: Because of our temperate climate, animals are free to graze outdoors all year long, as nature intended. Because of this, we can choose to use only grass-fed and finished meat and poultry that are raised naturally, without the use of added hormones or growth promotants.
Safety: New Zealand is a remote, island nation that practices strict biosecurity measures. Because of this, our farms are free from common pests and diseases, such as: mad cow, West Nile virus, foot and mouth, rabies, scrapie, chronic wasting, etc. 
Strict oversight: Retailers can also take confidence in knowing that the New Zealand government's Ministry of Primary Industries provides strict oversight and management of New Zealand's farming, fishing, food production, animal welfare and biosecurity—meeting and/or exceeding FDA guidelines.  
From an environmental standpoint, what is the significance of producing and sourcing your products in New Zealand?
Durham: New Zealand's rich heritage is based on a profound respect for nature. The indigenous people, the Māori, see themselves as custodians of the land, and believe they have a responsibility to protect it, so they can pass it on to future generations. Ziwi is family owned by Kiwis (New Zealanders), who mirror this philosophy by choosing to source ingredients with a focus on respect for the animals and preservation of the environment.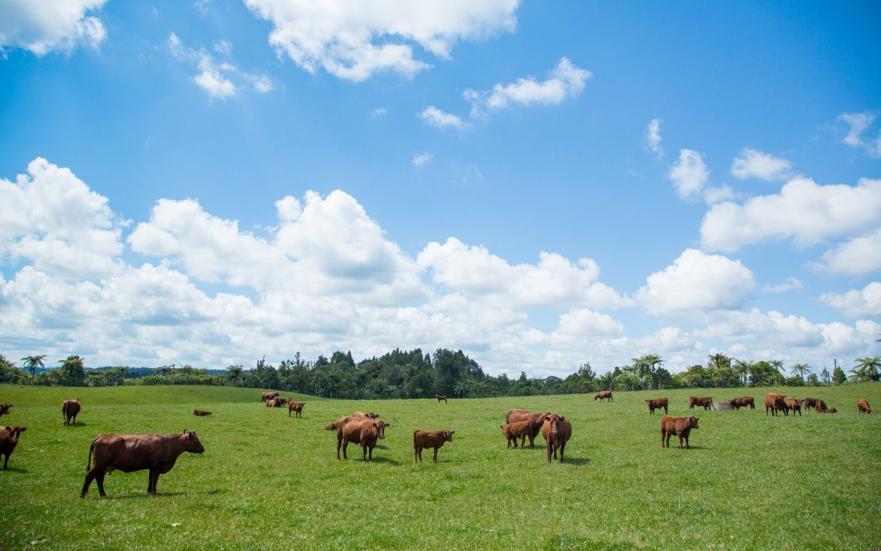 Ziwi has long-standing relationships throughout the New Zealand farming industry. This allows us to source from local farmers we know and trust, and who raise their livestock to our strict standards, without added antibiotics, hormones or growth promotants. The traceability of our meat ingredients allows us to vouch for the quality from farm to bowl.
Giant corporate feedlots—as seen in so many countries—are known to have negative environmental impacts, such as noise, odor, waste disposal and water contamination. New Zealand livestock producers are typically family-owned private farms passed down from generation to generation. Plus, the temperate climate supports the practice of year-round, free-range livestock farming.  
Instead of commercial fisheries with man-made tanks and pools, Ziwi's fish and mussels are raised directly in ocean environments that allow for minimal impact to nature. The green-lipped mussels are grown on buoyed ropes, directly in the open ocean. This not only allows the animals to live and grow as they naturally would, but also results in a healthier and higher-quality ingredient.
Ziwi is a somewhat young company. How has the market responded to Ziwi over the years? Are retailers—or more important, customers—in the U.S. embracing the opportunity to stock imported product made in New Zealand?
Durham: We are seeing strong, sustained growth throughout all of our markets. Consumers and retailers both recognize the quality and reliability of New Zealand sourcing. As the innovators of air-dried nutrition, Ziwi Peak is known for our integrity, as well as for the premium quality of our products. We value and respect the confidence pet owners have in us, and we work hard to consistently meet or exceed their expectations. As a result, we are seeing a huge increase in consumer demand, and retailers are rapidly expanding the Ziwi Peak line in their stores.
We moved our North American headquarters to Overland Park, Kan., in early 2016, and have already had to double our office space to accommodate the needs of our growing team. We are steadily adding to the sales team, as well as investing in print, digital and social media marketing to drive brand awareness. As a result, pet parents are walking into stores every day, asking for Ziwi. 
Ziwi is the only air-dried brand with its own private air-drying kitchens. Keeping production in-house allows us to ensure the integrity and quality of each batch we make. 
The original facility is located in Mount Maunganui, on New Zealand's North Island, which is operating at its maximum capacity. To allow for continued growth, we recently opened a second facility on the South Island near Christchurch. Although the Christchurch kitchen dramatically increased our production capacity, we've already begun the second phase of expansion to keep up with increased demand.
Scaling up hasn't changed our basic process. Ziwi Peak Air-Dried is still handcrafted daily in small batches—it's how we maintain the quality we're known for. The additions and expansions have just given us the room to increase the number of batches we produce each day.
Because we are continually investing in new innovations, with a lot of exciting things in the pipeline, we don't expect the momentum to slow in the foreseeable future.  
Tell us about a couple of key people at your company who your pet specialty retail partners should know about.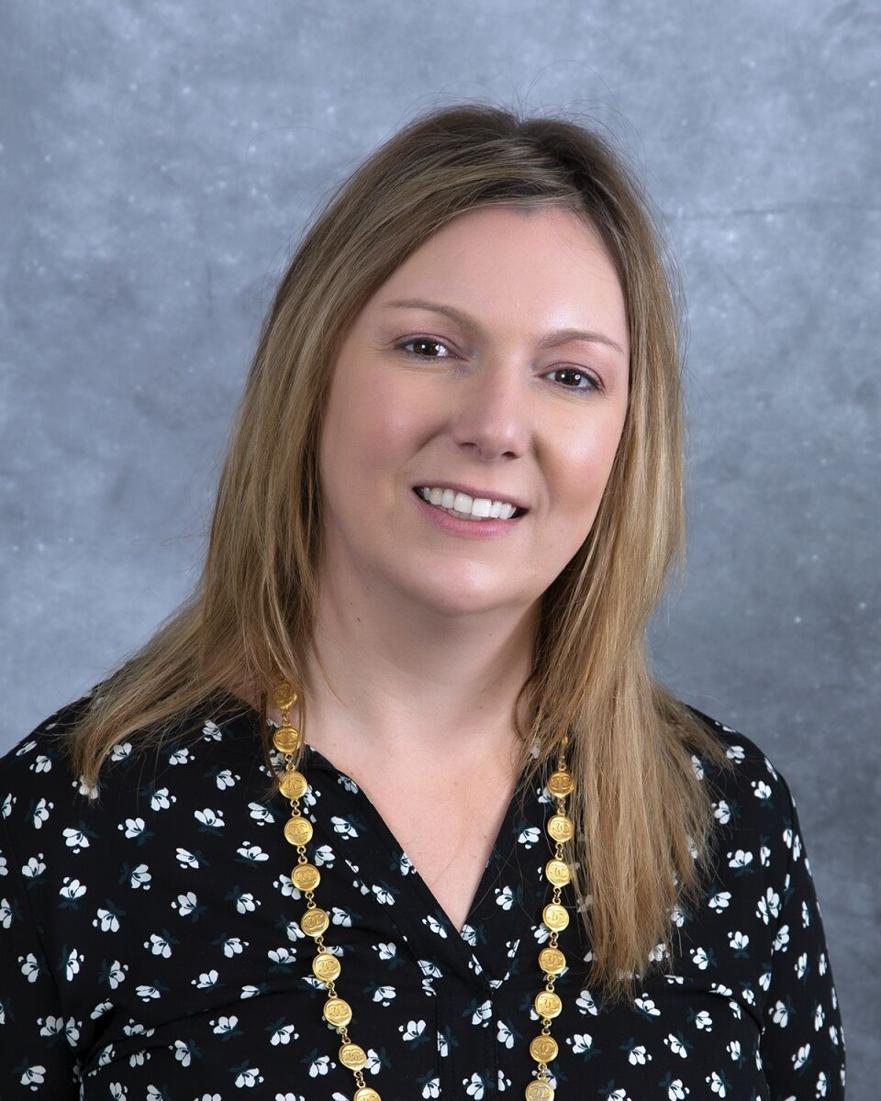 Durham: As Ziwi USA's president and executive director, Mary Helen Horn's energy and passion sets the tone for the entire North American organization.  Her motivation stems from her desire to help pet parents understand the link between nutrition and pet health—something she discovered only after going through the heartbreaking loss of her own dog to cancer several years ago: 
"After losing Bailey, I discovered that many ailments could be treated—or possibly prevented—through feeding an improved diet and better-quality ingredients," she said. "I don't want anyone to see their pet suffer or die prematurely from diet-related illness, so I've dedicated my career to educating pet parents on preventative nutrition.
"As a leader, I believe that teamwork is essential for success. So, in my three years at Ziwi, I've focused on building a passionate team of like-minded people. We all believe in the positive impact Ziwi makes in the lives of pets and the people who love them." 
Mary Helen is also committed to supporting the pet specialty channel by investing in marketing initiatives to increase brand awareness, and by implementing and enforcing MAP and iMAP compliance.  
"Ziwi retailers are the ones who are out there educating consumers on pet nutrition; they're who pet parents look to and trust, so it is imperative that we do everything we can to equip them for success."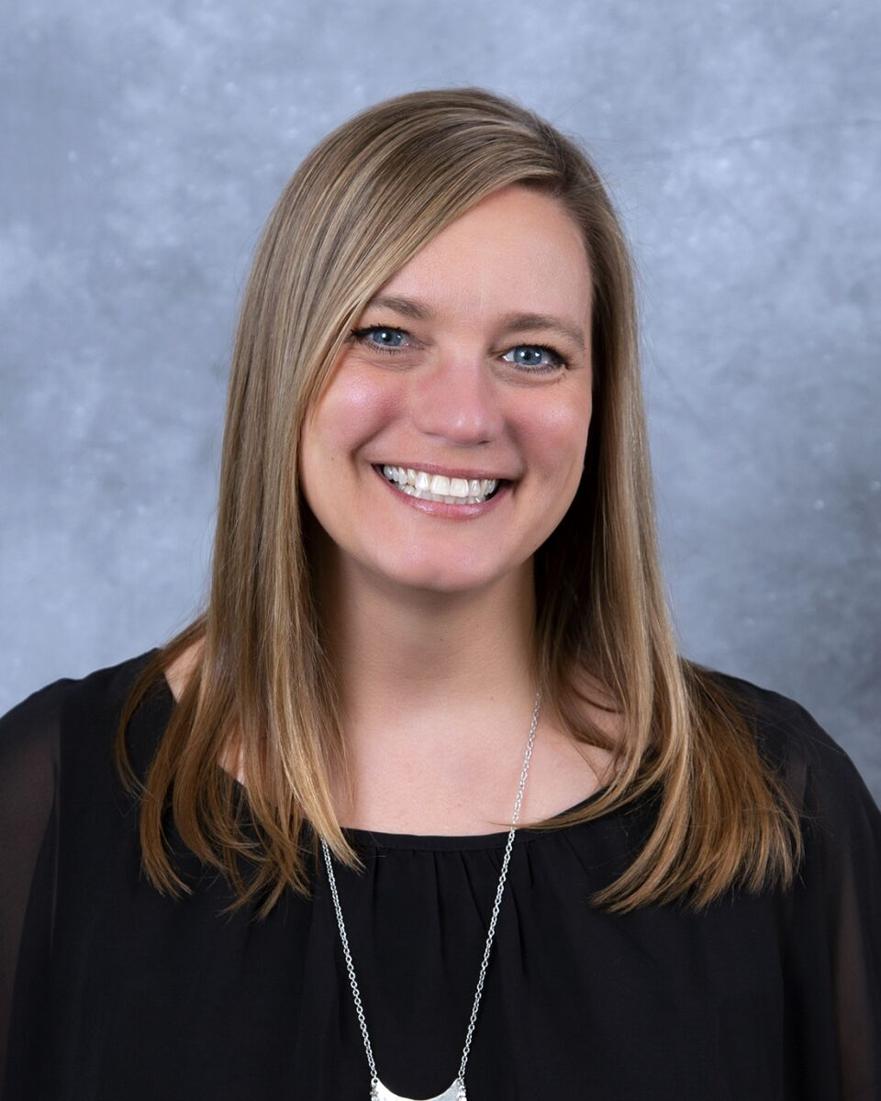 As Ziwi's vice president of sales, Heather Hickey provides a tremendous amount of support and guidance to the sales team, especially in the area of nutrition. Her enthusiasm and positivity are contagious, and the result is a harmonized, passionate team. 
She strongly believes that a healthful diet is the foundation for physical health, facilitating growth and strength, as well as the ability to counteract negative environmental factors. In her words: 
"Prevention of disease is so much easier than treatment. But when pets do become sick, they need to be able to heal from the inside out. A healthy gut and immune system will enable their body to begin healing. The most important part of our job is to educate retailers and consumers about the ways a healthy, species-appropriate diet can enhance the lives of their pets."