Longevity in retail is often attributed to innovation, accurate assessment of trends, evolution and stellar customer service. However, some longstanding businesses also add family ties to this list.
In 1976, when a local businessman seeking expertise and financial backing for a new endeavor approached Melvin Sturm, the entrepreneur could not have foreseen how such a singular project would affect the legacy of the Sturm family.
"There was a building on the back of a property that had been a Purina distribution center," says Britt Sturm, Melvin's grandson and vice president of Agri Feed Pet Supply in Knoxville, Tenn. "Purina was divesting itself of this location."
The objective would be to provide bulk feed to area farms, along with a small offering of animal supplies. Melvin agreed, and the venture was christened Agri Feed Pet Supply.
Melvin's competence as a mentor and silent business partner was well rounded. Besides holding a seat on a Rotary business advisory board, the businessman and real estate investor also possessed a background in the retail apparel industry.  
In the early '80s, circumstances saw Melvin moving from the role of investor and advisor to owner of the venture. Melvin's son Bradley, who had recently graduated with an MBA, stepped in, planning to operate the business on an interim basis before starting an out-of-state position in finance.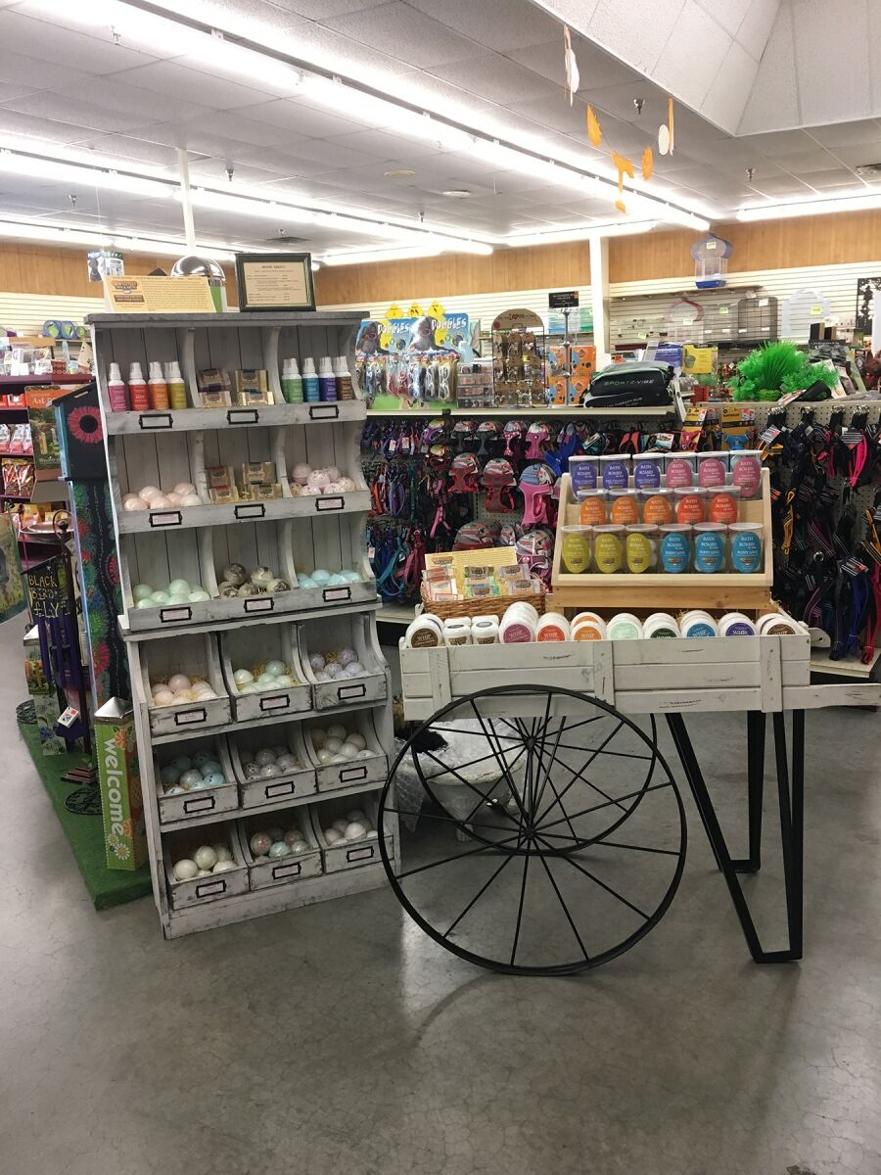 However, love intervened when Bradley met Melissa, the woman who would become his wife. The union resulted in a permanent stay in Knoxville, a family and a career with Agri Feed Pet Supply.
The economy was undergoing change in the early '80s, with farming commerce dwindling in the Knoxville area. Still, the pet industry remained robust. Anticipating these changes, the Sturms shifted the focal point of their concern to pets, including branching out into product distribution. 
As the only pet superstore in the Knoxville area, business flourished. In 1989, the business constructed a new 10,000-square-foot building to house a new store on Middlebrook Pike, increasing both warehouse capacity and showroom space. 
Tragedy struck in 1999 when Bradley suffered a heart attack and passed away. Melissa, then a young mother with two sons, 7-year-old Britt and 4-year-old Ethan, took over the reins of Agri ​Feed Pet Supply, with Melvin assisting as a guide.
The first order of business was to streamline operations in order to concentrate on the Middlebrook Pike store.
"We'd opened another pet supply location and a lawn and garden center along the way," Sturm says. "The business was pretty spread out, and with two young children, it was just too much for my mother to manage three stores."  
Spotlighting the proper care and nutrition of all animals was first on Melissa's agenda. 
"My mother is extremely supportive of adoption and promoting local rescue," Sturm says. "She discontinued the distribution aspect of the business in order to focus on her passion."
Today, Agri Feed and Pet Supply operates two locations. In a departure from those early days, the large Middlebrook Pike store caters to dogs, cats, myriad pets and family farm livestock.
"The Middlebrook store is our main location," Sturm says. "It presents a very homey, country-store type of feel."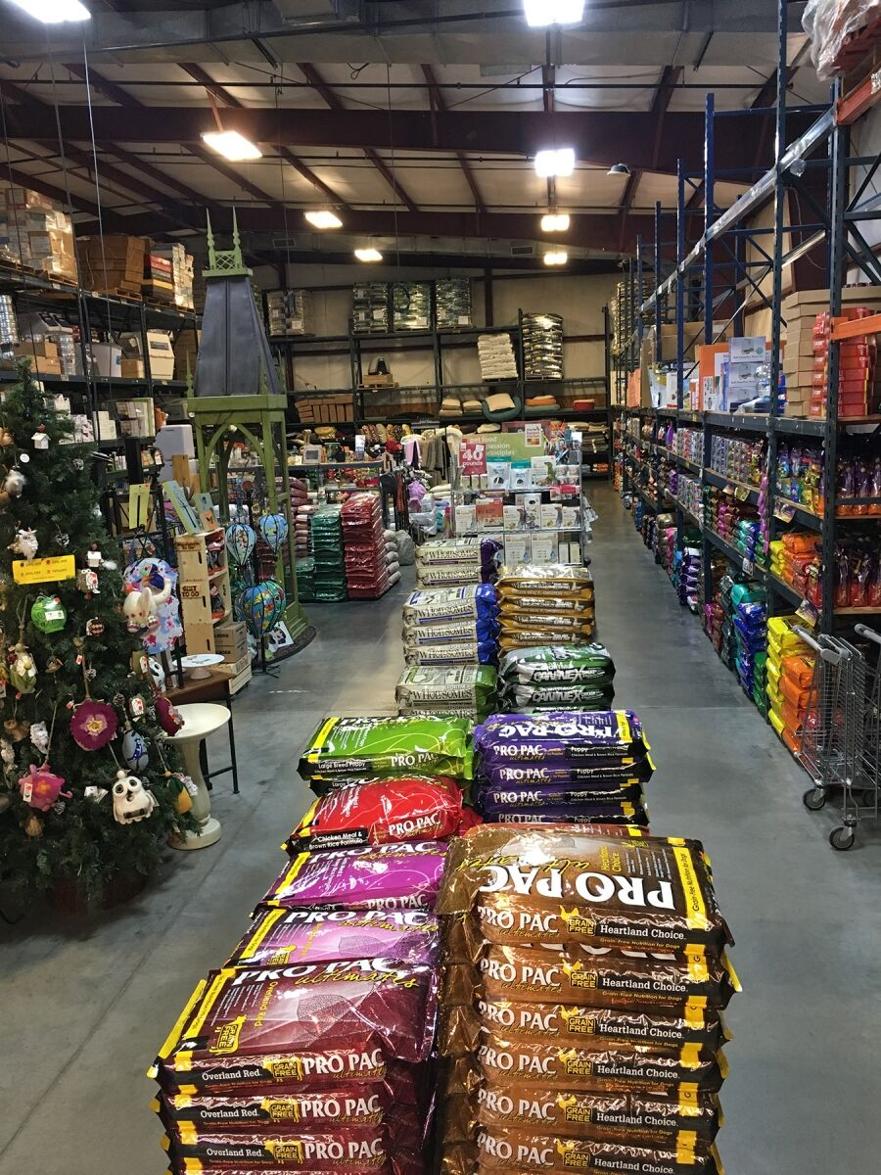 The 5,000-square-foot Kingston Pike store, opened in 2013, features predominately equestrian supplies and feeds.
"However, we also carry dog, cat, small animal, bird and family farm supplies there," Sturm says.
Today, at 94 years old, Melvin is able to fully appreciate the fruits of his initial investment and enjoys watching his family carry the principles of successful retail service forward.  
"My grandfather grew up providing customer service, and we continue to offer that same level of small-town, family oriented, good old-fashioned service," Sturm says. "When a customer walks into our stores, no matter what other tasks are going on, they are the most important person there."
Indeed, the customer is the foundation of the Agri Feed Pet Supply culture, and as each generation of the Sturm family follows this path, this keystone is fortified.
"Our stores are definitely destination locations," he says. "Customers are coming to us for a reason, and so it is important that we converse and make sure their needs are satisfied." 
In this way, both pets and their owners are welcomed and greeted warmly.
"That's our specialty, I don't know how our managers and staff know as many customer and their pet's names as they do—it's incredible," he says. "They even remember the foods the pets are eating, or their allergies."
Because concern for the proper care and feeding of all creatures is unwavering, employee education is underscored. In order to meet these benchmarks, a 
personable, outgoing personality, combined with a thirst for knowledge, are sought-after traits in a new hire. 
"If a new staff member comes on board with no retail experience, that's something we can teach," he says. "We want people who understand that they are here to help in the care of animals. That's our main concern."
Training is ongoing and includes the use of Pet Store Pro, an online employee-training program offered by the Pet Industry Distributors Association, as well as online training modules and videos provided by manufacturers. Staff dinner meetings, held quarterly, include educational presentations by manufacturer representatives. 
"The pet industry is changing rapidly, and it's important that we stay ahead of the curve," Sturm says. 
With this in mind, an e-commerce site and delivery services were added in October 2017.
"We guarantee same-day deliver as long as the order is in by 1 p.m., and within 10 miles radius of either store," he says. "Orders can be placed 24/7, either online or over the phone."
Self-serve dog washing facilities will join the mix in fall 2018.
Nutritional Values
Pet nutrition plays a central role in the company's philosophy and in the selection of foods. Demographics are also taken into consideration, and in order to cater to the demands and needs of all customers, the food and product selection reflects budgetary restrictions and individual desires. 
"We try to carry a selection of brands that will fit every budget," Sturm says. "Our foods are higher-quality, yet are still within a dollar-per-pound price point of some of the grocery brands and will hopefully fit that niche."
The company is further able to differentiate from big-box or grocery store competitors by stocking brands that are proprietary to independent retail.
"It doesn't do us any good to sell something that can be found in those other establishments," he says. "We try to educate people, show them similar products and explain why one product might be better over another."
The full line of dog and cat foods and supplies addresses these diverse needs and includes frozen raw, freeze-dried, canned, kibble and dehydrated choices. Small animal, wild and caged bird, horse, and family farm feed and supplies and gifts are also available at the store.
"We definitely offer the full gamut and can feed and supply pretty much any animal," Sturm says. "Everything we carry is focused on providing good nutrition." 
Sourcing is another consideration.
"I think every food we carry is made in the USA," he says. "This is really important to my mother."
Furry foodies are drawn to the tempting array of treats displayed near the store's entrances, and noses twitch when the aroma of baked goodies waft throughout the Middlebrook Pike store.
"We bake our own treats," Sturm says. "At one time, we purchased treats from a little independent bakery. When they went out of business, my mother bought all the equipment and had it installed in our store." 
The smaller Kingston Pike site features a full selection of equestrian supplies including horse feed, blankets, bits, bridles, halters, apparel, helmets and riding boots. 
"The only offering we don't carry for horses is saddles," Sturm says.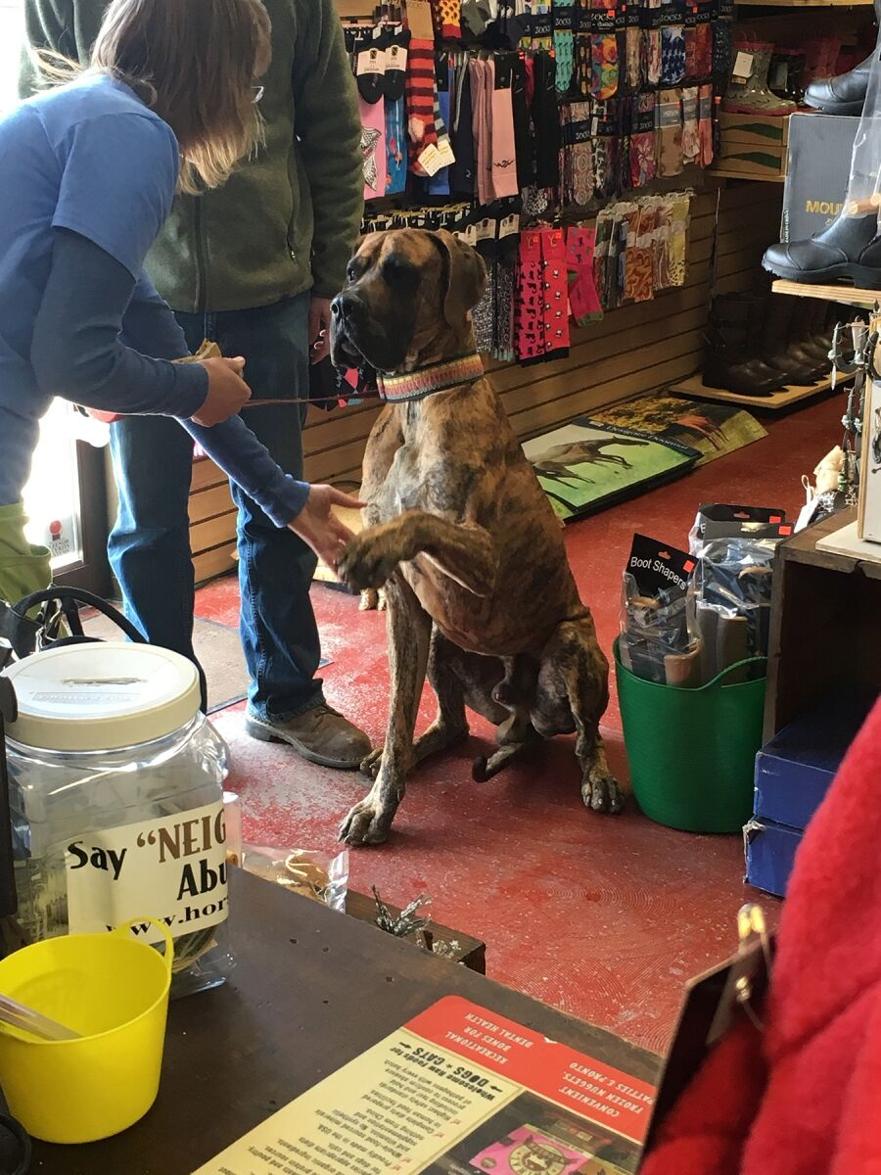 Friends, Family and Community  
Customers are appreciated all year long, but gratitude takes a front seat when Agri Feed Pet Supply's fall Petoberfest celebration rolls around.
"Petoberfest is our annual customer appreciation day sale," Sturm says. "The event is, first and foremost, about thanking our customers."
There's a festive ambience as attendees collect goodie bags, vie for door prizes, browse discounted foods and products, and nosh on cuisine prepared by food trucks. Manufacturer representatives are available to provide product information and free samples. Pet rescue agencies are also on hand to meet the public and find homes for pets in need.
"This is a major adoption day, with as many as 10 different rescue groups participating," he says. 
Customers are spotlighted at Friends and Family Day, an event in June that offers shopping discounts.
"We pass out cards about two weeks prior," Strum says. "Customers receive a 20 percent discount on two purchased items." 
For the equine set, the National Support Your Local Indie Tack Store event offers raffle prizes, giveaways, discounts and an equestrian fashion show featuring the latest in horseshow fashions.
Agri Feed Pet Supply shares a deep commitment with local shelters and rescues in finding homes for healthy, adoptable pets.
"We have made a significant impact in our community by working with area rescue groups and shelters," Sturm says. "It's exciting."
Involvement in numerous community rescue events takes place through participation, sponsorships and donations. Rescue groups are also a presence at every store event. Further, adoption days are held on a weekly basis.
In addition, Agri Feed and Pet Supply donates thousands of pounds of food each year to local rescues. The company has also provided crates to Go North, an organization that assists in the transport of dogs from overpopulated shelters in the south to northern agencies, where demand for adoptable dogs is greater.
Through the store's partnership with The Stray Connection, a local feral cat rescue, hundreds of cats have found forever homes after being showcased in the Middlebrook Pike store, according to Sturm.
"The cats are housed in a giant aviary in the middle of our cat department," he says. "We've been doing this for about five years."
In addition, Knoxville Guinea Pig Rescue also presents animals available for adoption in-store.
"We have two large cages in our small animal department, and I'd say we've found hundreds of homes for guinea pigs as well," Sturm says. 
"We're really about taking care of animals," he adds. "Honestly, the best part of my job is when I get to go out to the barns and pet horses."
Something for Everybody
"If anyone visits Agri Feed Pet Supply for the first time, they'll be back," says customer Deborah Black. "There is something for everyone."
The long-time horsewoman and customer initially shopped at the Middlebrook Pike store to purchase horse feed and 50-pound bags of wild birdseed.
Today, Black also shops for foods and supplies for her dogs, Rosie, a 6-year-old Doberman pinscher, 9-year-old Trooper, a red tick coon hound, and the family matriarch, Annie, a 12-year-old terrier mix. A cadre of retired show horses also resides on the nine-acre Black spread.
The diverse and unique product mix of Agri Feed Pet Supply keeps Black coming back.
"I didn't shop there for my pets initially, but found that they carried unusual and distinctive products not available elsewhere," she says. 
The selection also includes high-end boutique gift items and unique outdoor bird products.  
"The store has some of the best-looking outdoor bird accessories anywhere, from expensive, one-of-a-kind pieces to those that are quality, yet reasonably priced," Black says. "One corner of the warehouse is strictly for birds. There is even an aviary, so the chirping is audible when you walk by." 
Black also values the customer service provided by welcoming sales associates.
"I've known many of the staff members for years, which is wonderful," she says. "But the young college kids working there are so clean-cut and friendly. They remember my name and know what I am looking for."
The product knowledge exhibited by sales associates is another plus.
"The staff must really read up on all the dog food and products—they know their stuff," she adds. 
The diverse inventory of food and product is well merchandised and displayed, she says, making shopping at Agri Feed Pet Supply an enjoyable experience.
"I have never seen such a selection of pet foods, all lined up and organized; the space looks beautiful," she says.
Black attributes much of the longevity of the business to the Sturm family's commitment to customer service, innovation and evolution.
"Anytime you have a family concern, they aren't just coming to work; they care, and it shows," she says.
"The stores have changed with the times. For example, when the big-box establishments all came to town, Agri Feed expanded. I can get everything there.
"Now they're offering delivery, and soon there'll be a self-serve dog wash," she added. "There's something for everyone."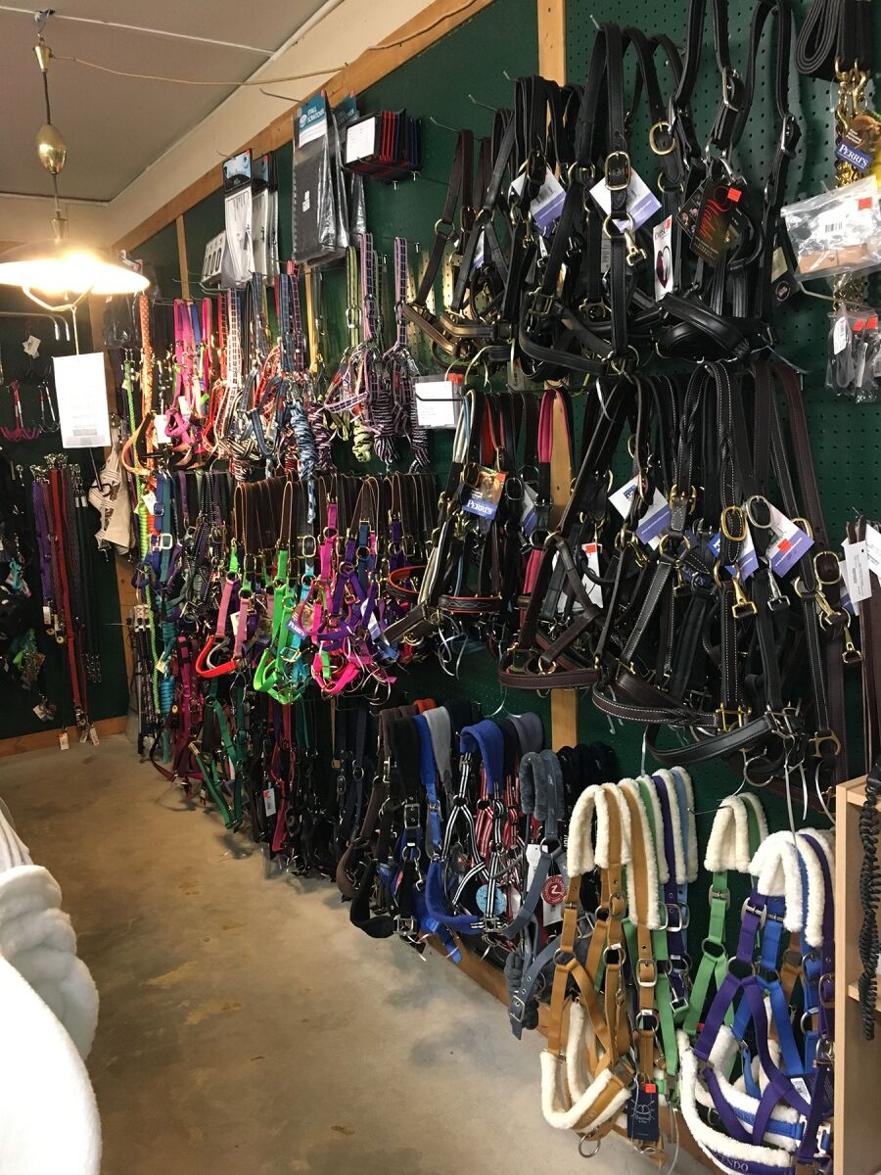 It's A Retail Life
What is Agri Feed Pet Supply best known for?
Britt Sturm: We are known for providing the best nutrition for any type of pet. We truly care about pets, and pride ourselves on our knowledge and excellent customer service. Lastly, we are a great partner to community rescues and shelters.
What is the biggest challenge for the independent pet retailer today?
Sturm: Hiring qualified, competent employees. 
Biggest challenge for the pet industry overall?
Sturm: Innovation.
Interesting trends that Agri Feed Pet Supply is currently watching?
Sturm: We are watching several trends including the use of cannabidiol (CBD) in pet products and the expansion of the raw pet food market. Behemoth corporations want their piece of the pie in the pet food manufacturing business. We are also seeing more grain-free or "natural" options in mass and grocery outlets. Further, convenience is king, so e-commerce, delivery and how the customer prefers to shop are also trending. 
What do you see for the future?
Sturm: The future of the pet industry is in independents that are able to provide quality nutrition, expert knowledge and can compete in convenience. For Agri Feed Pet Supply, my ideal goal is to see our business reach 50 years old.
Agri Feed Pet Supply at a Glance
Locations: 10621 Kingston Pike, Knoxville, TN; 5716 Middlebrook Pike Knoxville, TN
Officer: Britt Sturm, vice president
Number of employees: 9 full time, 11 part time
Years in business: 42
Average Square feet: 7,500
Website: agrifeedpetsupply.com
Products and services: Cat, dog, family farm, horse, small mammal, herp, equine, pond and wild bird supplies, gifts, boutique, bakery treats, adoption days, delivery services, self-serve dog wash, and cat and guinea pig in-store adoption centers