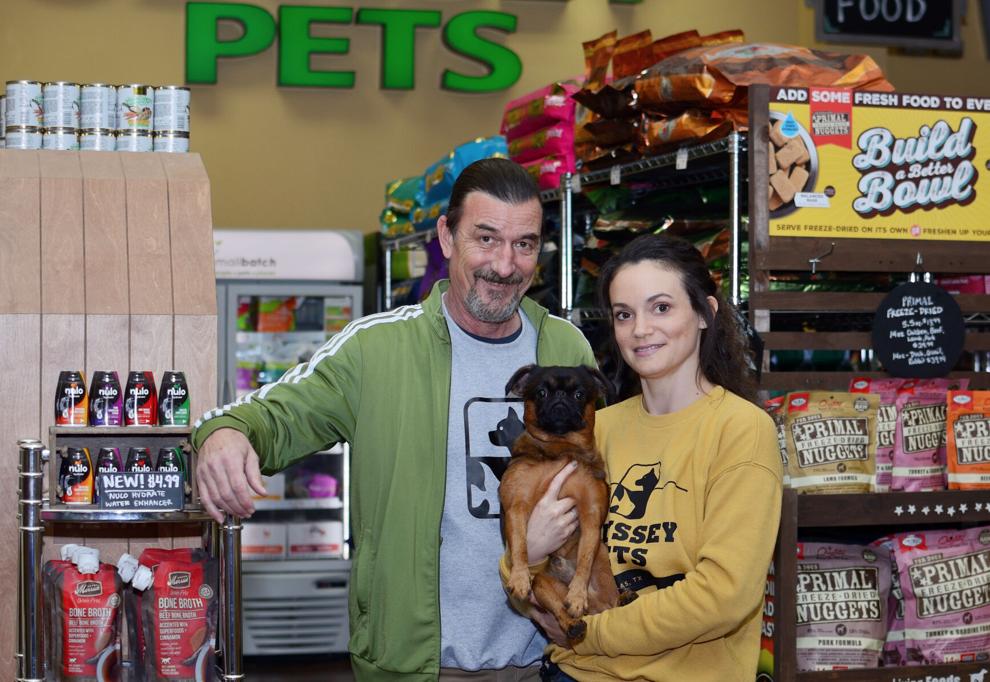 "When the going gets tough, the tough get going." It's a maxim bordering on the cliché; however, independent retailers might look to the saying as a characterization of a tumultuous 2020. For Sherry Redwine and Mike Doan, co-owners of Odyssey Pets in Dallas, Texas, "tough" may well be defined as resilience as well as the ability to think outside the box and implement change yet quickly pivot when necessary. Add reaching out and collaborating with industry peers, remaining ever mindful of staff members and embracing the Dallas' metroplex community, and it's a recipe for longevity.
The hardworking husband-and-wife team brings diverse backgrounds to the endeavor. Doan contributes wide-ranging, lifelong participation in the pet world.
"I've been a groomer, a fish specialist, a reptile specialist, dog, cat and bird specialist," he says. "I've worked in wholesale, built aquariums, managed a saltwater fish import center."
Redwine's own history blends seamlessly with Doan's capabilities. The entrepreneur grew up in a family where Havanese dogs were raised and shown. Parents Bill and Joanne Redwine are also partners in the business. Along with a marketing B.A. and a self-described penchant for rescue dogs, Redwine, in a nod to her roots, is currently showing her own Brussels griffon, Vinny, to grand championships.
The pair met while employed at a large aquatics store in Dallas. It was the perfect match. In a 2006 leap of faith, the couple hung a shingle on their very own venture, Odyssey Pets. Established in 2,400 square feet of space, the fledgling endeavor offered pet supplies, grooming and aquarium services. A subsequent move to a larger facility added limited day care to the service offerings. In 2014, Odyssey Pets relocated to the current facility. With 8,500 square feet of space and the ideal store design, the couple's dream was realized.
Today, expanded day care and boarding facilities join a roster of pet supplies and foods, grooming, freshwater and saltwater fish, and aquarium design and maintenance services. The space offers a welcoming vibe in a professional atmosphere, where fun is highlighted, first and foremost. The store is sited next to a large grocery store, and this proximity is key.
"People come in to our store to buy what they need and do their grocery shopping, or they drop off their dog for grooming and go next door to shop," Redwine says.
While Redwine oversees Odyssey Pet's day-to-day operations, such as marketing, inventory control and buying, Doan handles the aquatics side of the business, including design and maintenance, and sets the rules and regulations regarding both canine services and aquatics. He also serves as a self-described fireman and handyman.
"Whenever there's a problem, I put out the fire," he says.
"He also fixes things," Redwine adds.
It's a successful partnership. But then the global coronavirus pandemic and subsequent shutdown arrived on the couple's doorstep.
"With the shutdown, nobody really knew what was happening," Redwine says. "Things were changing day by day, hour by hour."
The pair agrees that with an independent business, quick decisions and the ability to re-evaluate conclusions drawn have been central to staying afloat.
"We would start the day in one direction and then pivot in the middle of the day and change the way we were doing things," Redwine says.
Immediately recognizing that it would be imperative to offer online purchasing, Redwine turned to eTailPet. The option was up and running within a matter of days. In addition, a redesign of the Odyssey Pets website had been implemented prior to the crisis. A featured "chat" option proved beneficial.
"There is a button on our web page where people can message us directly and—boom—I get a notification on my phone," she says.
Further complicating the situation, demand for food and pet supplies multiplied as pet owners stocked up on necessities as a result of the pandemic. As an essential business, Odyssey Pets kept its doors open; however, delivery services and curbside pickup were instituted in an effort to ease shopping concerns.
The business owners had already recognized the value in collaboration, joining Pet Boss Nation, a pet industry coaching and consulting community, in late 2019.
"As an independent, it can feel as if you are alone on n island," Redwine says. "I'd tried to reach out to other businesses, but we are all so busy, and so I felt very alone and needed to be re-energized and redirected."
With the pandemic dragging on, networking with like-minded members of the pet retail community created invaluable alliances.
"During the shutdown, we were provided support and ideas, and kept up-to-date on the PPP [Paycheck Protection Program] loans. I am thankful for what they are doing for the pet industry," Redwine says.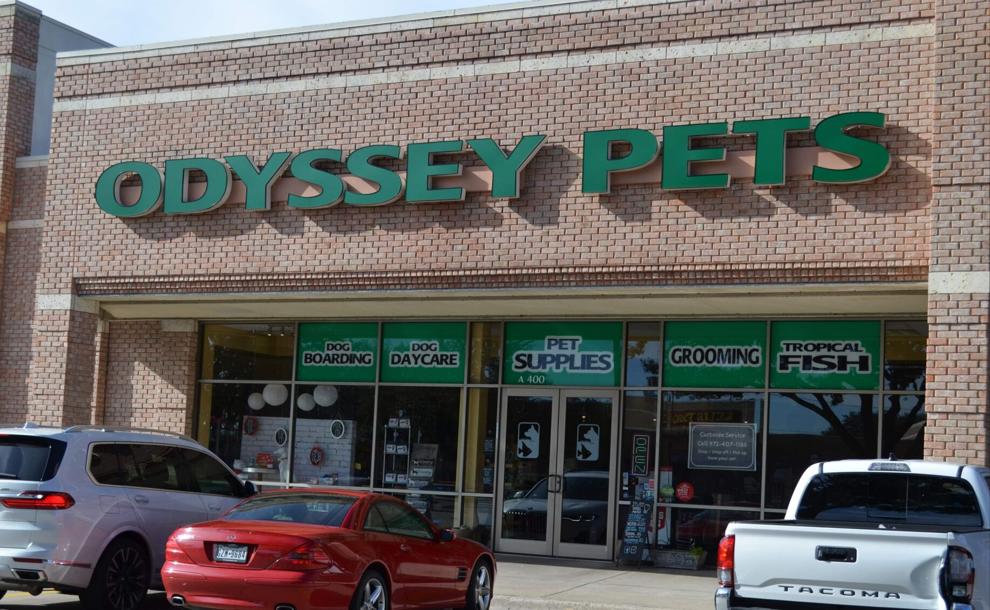 Pillars of The Pet Community
Even during normal times, the desire to serve as pillars of the pet community has been at the forefront for Redwine and Doan, and the pair cites word-of-mouth promotion and marketing as a central factor to that aspiration.
"You cannot advertise your way to being a successful pet store," Doan says. "You can give money to charity or things like that, but it doesn't necessarily make you a comfortable, community space. You don't become a community center overnight."
After 15 years in the pet business, Odyssey Pets is proud to have achieved that status.
"We know our customers' names and their dogs' names; we give them that love," Doan says. "There is this constant confirmation of 'I know you, and you know us,' and I think it's a welcoming space."
"We are at the point where our customers have brought a puppy into our store, and we have groomed that dog its entire life and it has just passed," Redwine says.
Due to Odyssey Pets' proximity to the large-chain grocery store, foot traffic outside the store abounds, and Redwine's imaginative window displays entertain and entice passersby to do a double take, pause and enter the store.
"We do very avant-garde presentations, similar to a diorama," she says. "It stops people in their tracks."
In one scene, a poodle-headed mannequin, clad in a butcher's apron and wielding a cleaver, posed before a butcher's block laden with meats. Two large posters served as backdrops, one featuring the word "RAW" and the other a colorful photo of a steak, leaving no doubt as to the promotional topic.
Window display themes are changed regularly. Texas-made products are highlighted throughout the year in-store and featured in an annual window display for the month of January.
Trust, Honesty and Curiosity
Odyssey Pets staff members are considered essential to engendering customer trust and loyalty. Honesty, the linchpin to the Odyssey Pets experience, is a principal characteristic desired in a new hire. Sought-after traits also include a happy demeanor, curiosity and a willingness to surpass belief patterns.
"We want people who are insightful, curious and open," Doan says.
Prior experience is a plus.
"We try to find people that have already had a job in the pet industry, and in the Dallas metropolitan area we have a large pool to pull from," Redwine says.
Doan acknowledged that while the pet industry pay scale is not high, other perks prevail.
"The only way to keep employees in the pet business is to offer a fun work environment, and to allow staffers to make mistakes without feeling as if the world is going to end," Doan says.
Redwine notes another perk for pet lovers.
"They are also allowed to bring their dogs to work; that's a big thing," Redwine adds.
Fostering a family-owned flavor is essential, and the ability to promote this aura is fundamental.
"This goes back to our community agency," Doan says. "It's about allowing the space to express itself. There is no way this would work if we gave everyone a uniform script and manual and said, 'This is how it's done, and this is what you say, and this is how you sell things.' Those things are important, but it's still best to let people be themselves."
Knowledge is crucial, and training includes input from WhizBang! Retail Training and Pet Boss Nation. Plenty of shadowing is another component to learning the ropes.
"Ultimately, new hires are going to learn how to do things from our senior staffers," Redwine says.
In-store communication is accomplished via the collaborative application Trello.
"The app is free, and it's like virtual sticky notes," Redwine says. "It's a communication tool within the company and keeps things organized, too."
Standard operating procedures are also accessible on Trello.
"These days, kids don't want a 100-page binder, so they can access everything digitally and we don't waste paper," Redwine says. "When operations change, it's easy to manipulate in the program and tag everyone to let them know."
Easy access to information has been key during these difficult times.
"Especially in this time when we have a lean company, and you have to be lean in this industry, there is not a lot of turnover time between shifts for staff members to share information," Doan adds.
In spite of all the measures taken at Odyssey Pets to continue business during the pandemic's upheaval, shortened hours and discontinued services have led to a sparer crew. However, supporting furloughed staffers took an innovative turn when masks were in short supply.
"One of our laid-off staff members is really good at sewing, and I asked if she could make some masks to sell in the store because they were so scarce at the time," Redwine says.
As the masks flew off the shelves, the seamstress was inspired to start her own business and began creating dog toys, which are sold online and at Odyssey Pets.
"It's been great," Redwine says. "We sell a ton of her designs."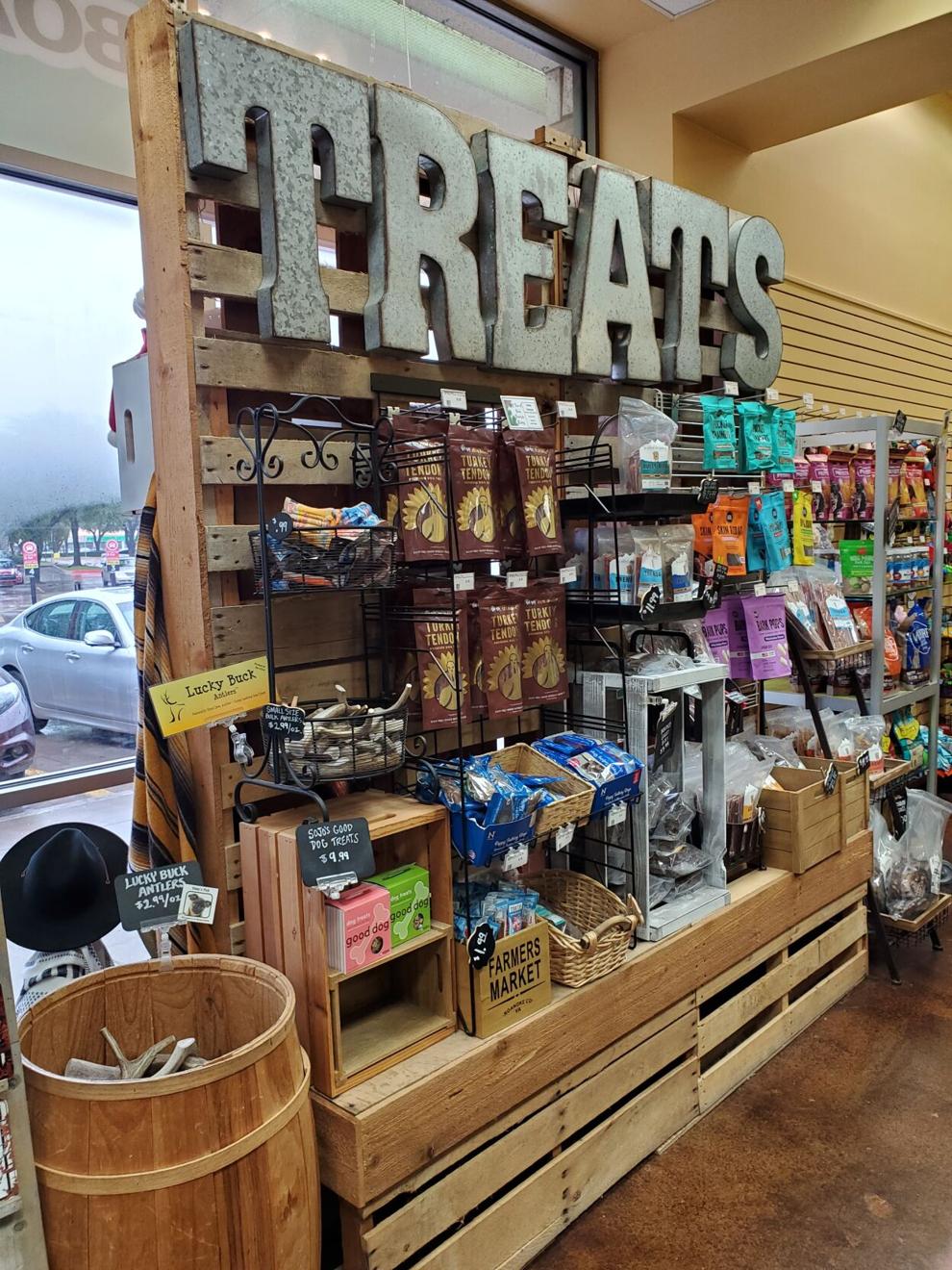 A Nutrition Mission
While the well-educated staff at Odyssey Pets is always at the ready to assist customers in their food and product selections, Redwine has written a series of fliers covering a range of subjects, from the store's nutritional philosophy to raw foods, or goat's milk and bone broth for those wishing to take a deeper dive.
"We have put together an area with fliers that can be handed out for reference," she says.
Besides the Odyssey Pets motto, "If we wouldn't use it for our pets, we wouldn't sell it for yours," an in-store dictum, "Our mission is nutrition," is spotlighted throughout the organization.
"That is something our staff understands," Doan says. "I say this to them a lot."
The foods for sale are corn, gluten and byproduct free, and made in the U.S. Redwine notes that plenty of research is undertaken before bringing a brand into the mix, and she prefers those packed in their own manufacturing plant.
"If they are co-packed, then I want a very small co-packer, one that is doing only two to three other foods, and they need to source their own ingredients, not leave it up to the co-packers," Redwine says.
During the shutdown, with many customers taking advantage of curbside pickup or delivery, others hustled in and out to purchase supplies. With both people and pets at home full time, canine entertainment topped the priority list. For this reason, Odyssey Pets' discounted "busy baskets" were popular grab-and-go items.
"Customers didn't want to spend a lot of time in the store browsing, so we made these baskets," Redwine says. "Since it was the Easter season, we put chews, interactive toys and training treats into Easter baskets."
At-home customers tuned in to Odyssey Pets' social media channels, where daily videos promoted products, presented workshops or featured interviews with industry experts.
For instance, "Shopping with Sherry," a Facebook Live event, explored products, shared unique cocktail concoctions and offered giveaways. Viewership was strong for the weekly presentation.
"When people started going back to work, viewership went down, so we do it every other week now," Redwine says.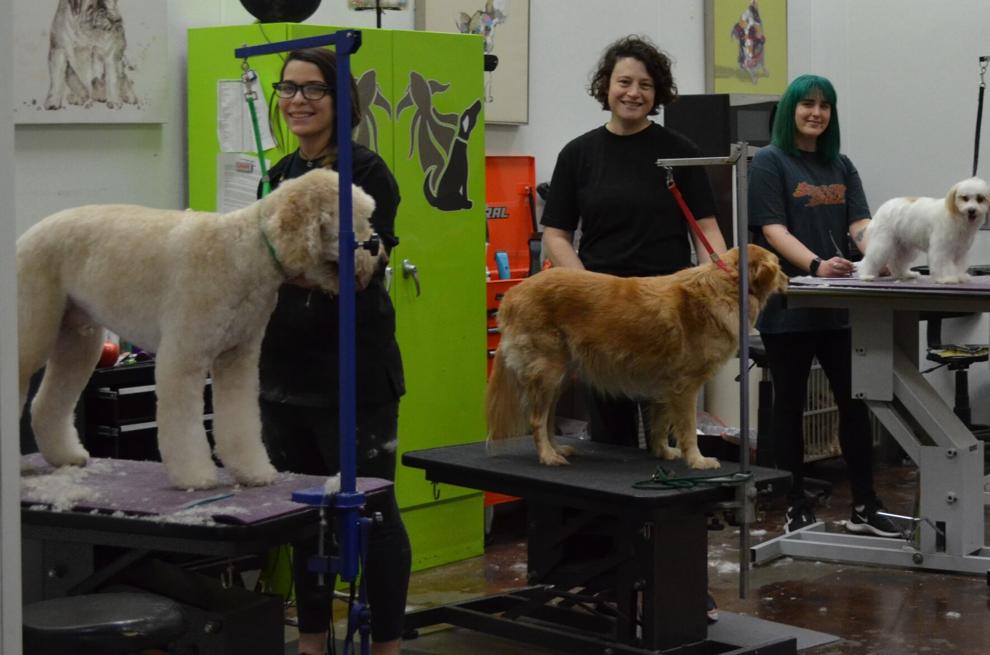 In addition, the Odyssey Pets YouTube page offered grooming workshops. Interviews, conducted by Redwine, showcased industry experts and influencers.
Redwine has found that educational workshops presented on social media allow for a wider reach when attendees can participate from the comfort of their own home. Since YouTube videos are archived and readily available, customers can refer to past interviews and presentations with ease.
"These videos have cemented us as the experts in our community; it's a treasure trove of information," she says.
Monthly themed promotions underline various aspects of pet care or nutrition—for example, Freeze Dried Frenzy, Raw Food Month or The Bonus Bone Bash, where customers purchasing several chews could select another one for free.
Fish Nerd Heaven
The Odyssey Pets aquatic department is chock-full of saltwater and freshwater fish as well as aquarium supplies. The showroom's installation and design concepts feature stunning aquarium examples.
"We have a really beautiful coral reef aquarium and a freshwater planted aquarium. Each are 140 gallons," Doan says.
Additionally, a 240-gallon aquarium sparks the imagination.
"For someone wishing to install a picture-frame aquarium into a wall with beautiful paneling surrounding the box, I can show them both the front and the back end," he adds.
Also offered are aquarium maintenance services for homes and businesses.
With its own Facebook page and YouTube channel, the aquarium department presents informational workshops and interviews overseen by expert Chase Ringle, aquatics manager and long-time Odyssey Pets staff member.
"Chase has been with us since the beginning," Redwine says. "We couldn't do this without him."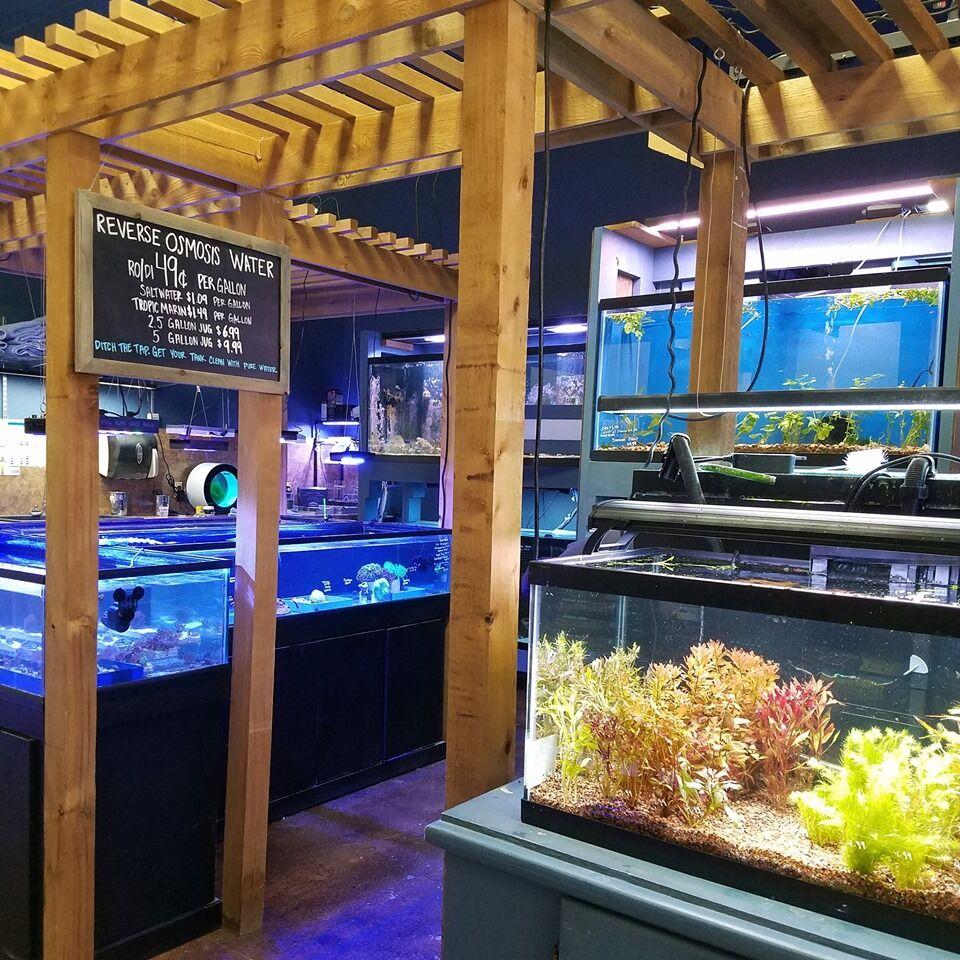 As fish keeping is a knowledge-intensive hobby, staff members in the aquatics department must be passionate about fish.
"Everyone working in our fish department is genuinely into fish, and their enthusiasm is infectious," Doan says. "We are perfectly comfortable being called 'fish nerds.'"
As with pet food and supplies, fliers are available that address basic information, such as the aquarium cycles, aquarium setup or plants. However, Doan notes that conversation is essential.
"This is critical," he adds. "We really have to do that delicate dance to determine what's in their tank, and it's a good dance when you can get a customer to understand that you are there to help."
During the pandemic, at home aficionados spent downtime fixing up their fish tanks, creating a busy fish department.
"It's doing great; people are cleaning their tanks and putting new things in," Doan says. "We have managed fairly well with the social distancing and still being able to sell fish."
Grooming and Day Care
As part of the original business plan, grooming has grown with demand.
"We started with one groomer and me and slowly built that business," Doan says.
Today, with five groomers on staff, the spacious grooming room features kennels within the area, so those waiting to go home remain part of the action.
Redwine notes that when the shutdown occurred, demand for grooming escalated as homebound pet owners wanted to spend that time with a tidy dog.
"At one point, we were booked three weeks out and had to hire more groomers," she says.
Online workshops further supported at-home owners with in-between grooming tutelage, offered by a staff groomer and former instructor.
Dogs visiting for grooming, boarding or socializing burn off excess energy in the Odyssey Pets day care facilities, which are overseen by well-trained kennel technicians. To the delight of shoppers, petite dogs frolic in an enclosure adjacent to the register, while more sizable canines romp in the main play area. Canine guests are walked regularly throughout their stay, always accompanied by highly qualified walkers.
The boarding kennel's maximum capacity is 40 dogs, which takes into consideration multiple dogs from one family able to share a kennel.
"Where some parts of our business have gone up [as a result of the pandemic], like fish and grooming, others have gone down, like day care and boarding," Redwine says. "We know that everything will come back to normal numbers at some point."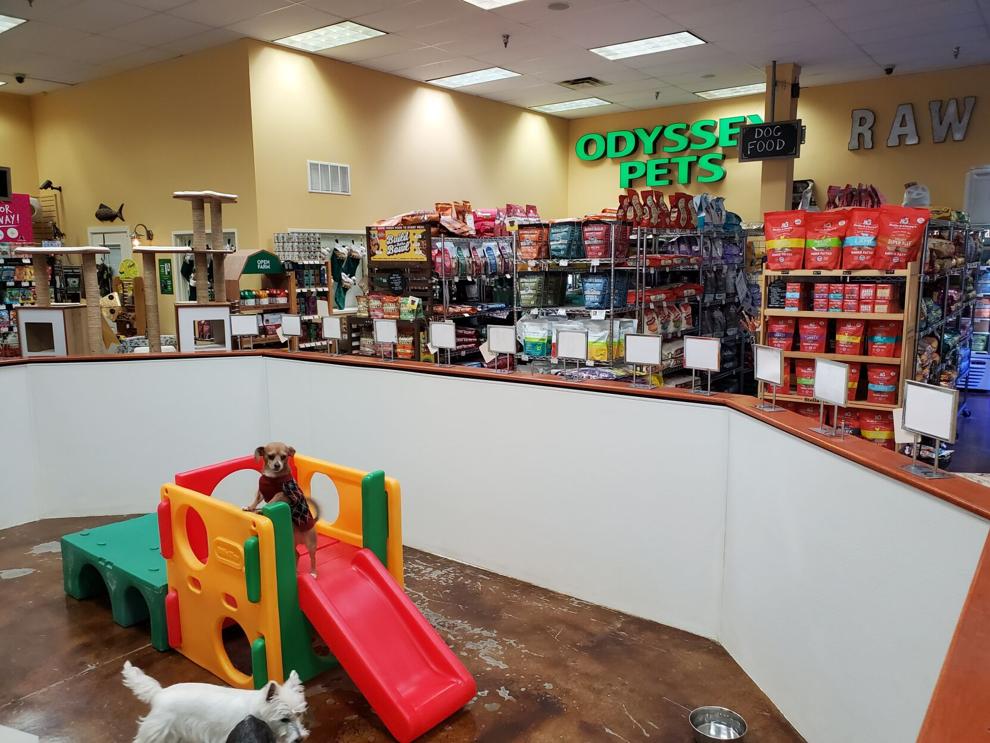 It's All About Community
With in-store adoption days on hold for the time being, rescues and shelters are still supported through fundraising. For example, a "giving tree" helps the Richardson Humane Society obtain much-needed items.
Odyssey Pets' satellite feline adoption center assists two different rescues in finding homes for cats in need.
"They'll each bring two cats or kittens at a time, so at most we'll have four," Redwine says. "Cat adoptions have picked up exponentially during this time."
Redwine and Doan have been cognizant of the Dallas business community through this time of crisis. When a local screen-printing shop lost a large percentage of business due to school shutdowns, Odyssey Pets reached out. The campaign featured a line of T-shirts and key chains sporting the saying "Pet Dog. Shop Local. Repeat." Not only was business generated for the scree n shop, but $5 in proceeds from every item sold was earmarked for a local food bank.
"It's not enough; I've never seen food lines in my entire life except in films," Doan says. "I'm seeing them now."
"We are counting our own blessings and
tip our hats to everyone that is surviving this," Redwine adds.
---
Odyssey Pets At A Glance
Co-owners: Sherry Redwine, Mike Doan, Bill Redwine and Joanne Redwine
Location: 14999 Preston Rd., Ste. 400A, Dallas, Texas
Number of employees: 8 full time, 3 part time
Years in business: 15 years
Square footage: 8,500
Website: odysseypets.com
Products and services: Cat and dog foods and supplies, boutique, freshwater and saltwater fish, feline adoption center, adoption days, grooming, boarding, curbside and in-home delivery, water testing, aquarium setup and maintenance, online educational seminars
---
It's a Retail Life
What is Odyssey Pets best known for?
Mike Doan: Our friendly customer service and quality products.
What is the greatest challenge for the independent pet retailer today?
Sherry Redwine: Before the pandemic, I would have said mass retailers getting in on pet industry sales. Right now, it's COVID. It's like this dark thing lurking over your shoulder.
What is the greatest challenge throughout the pet industry?
Doan: Again, it's COVID. Most of my staff is wearing two masks. We are not playing. As a small independent store, should employees become sick, we'd have to shut the store down for at least 14 days, or more. That could be devastating.
Are you watching any interesting trends right now?
Redwine: CBD [cannabidiol] is huge. There is this whole dynamic shift between people and their dogs because they are home together and want their dog to stay calm.
What do you see for the future of Odyssey Pets?
Redwine: We are streamlining our operations a little more, and the next step will be another store. We have perfected what we want to do. It's time.
---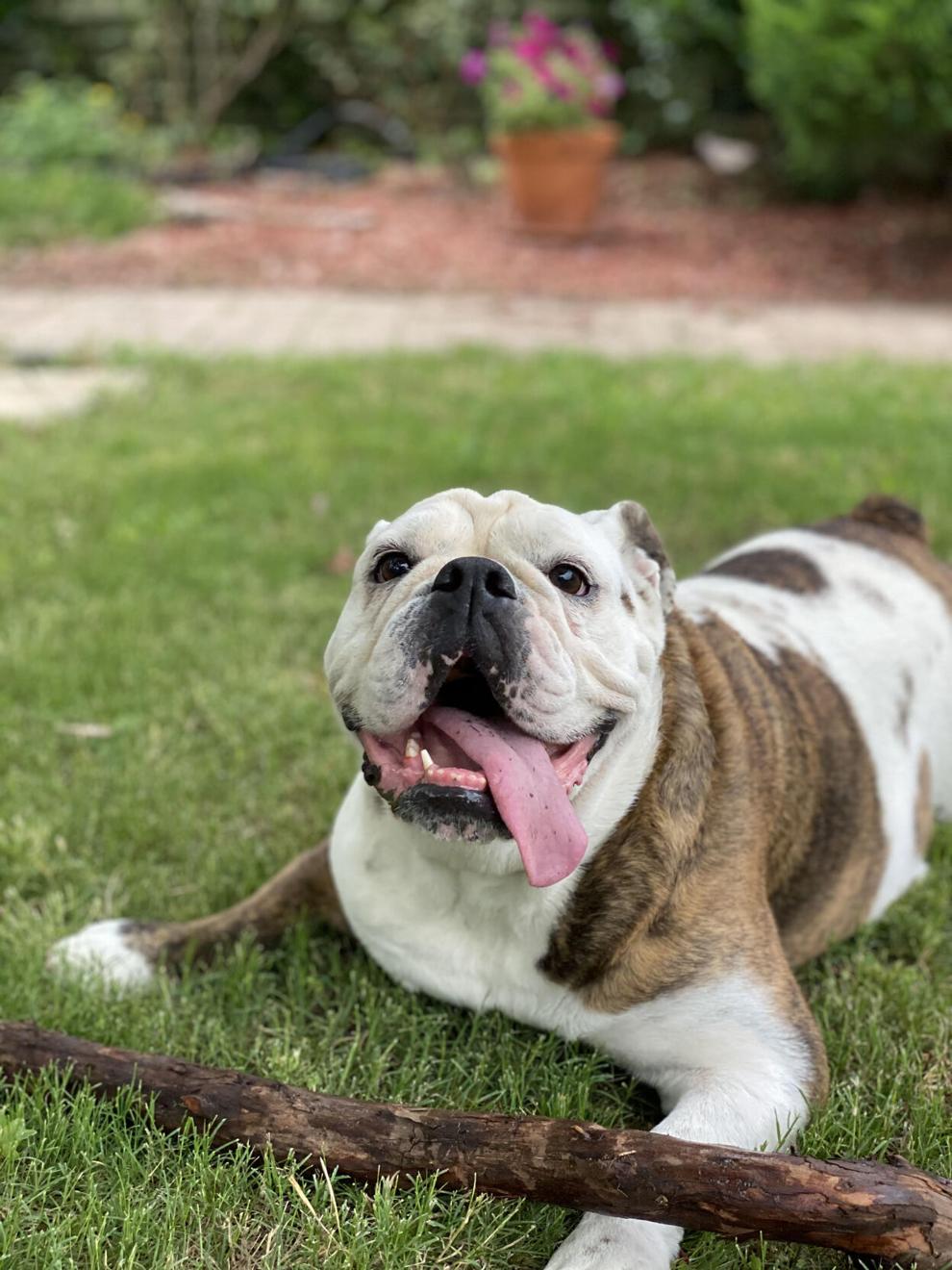 Pampering Eleanor
When Eleanor joined her family in 2014, owners James and Nicole Harrington wanted to make sure the English bulldog pup received the very best in day care, grooming and nutrition.
"As first-time pet owners, deciding where and with whom to entrust our puppy was terrifying," James says.
The pair toured a range of day care facilities in the Dallas area, but none lived up to the Harringtons' exacting standards.
"The facilities we went to first were a horrifying experience; a lot of the staff were untrained, and the smells were appalling," James says.
Walking into Odyssey Pets was like a breath of fresh air—literally.
"The environment at Odyssey Pets was clean; there were no smells," he says. "The staff was very professional and knowledgeable."
That expertise along with a welcoming environment keeps the Harringtons coming back for products, day care and grooming, where Eleanor feels right at home.
"The grooming is fabulous," James says. "When Eleanor walks in the door, her tail starts to wag and she can't wait to jump in the arms of her groomer. They all know her name, and she loves the pampering. It's a personalized environment."
During the pandemic, James appreciated the shift to online education through Facebook Live events.
"One of the best was 'Shopping with Sherry' a live Facebook stream," James says. "Sherry walks through the items and talks
about what makes them unique. We've discovered new products that we love."
Pre-pandemic, a feeling of pet community developed during Odyssey Pets' monthly dog walks.
"We'd meet on Sunday mornings and go on a 45-minute walk as
a group," he says. "Mike and Sherry were also giving training advice as we walked our dogs."
After their stroll, the walkers enjoyed a private, discounted shopping session before the store opened to the general public.
"Mike and Sherry and the whole team have gone above and beyond in finding unique and creative ways to bring pet lovers together," James adds.