Alisha Navarro, owner, founder and president
Monroe, N.C.
We often donate products for fundraisers, we have hosted several programs in which a percentage of profits from a particular collar collection were given to groups, and we love hosting auctions to help raise money for adoption groups. In the almost 10 years that we have been in business, we have helped raise more than $500,000 for adoption groups all over the world.
Bill Chilian, marketing vice president
Richmond, Va.
At Barkworthies, we recognize the positive impact that animal rescue has on individuals and families. Back in March, we launched our Chews Rescue shelter program as a tribute to everyone who assists in animal rescue. To kick-off the program, we created a two-month-long Facebook contest and made a $10,000 donation to the Richmond Animal League, a shelter that is local to our Richmond-based company, as well as a generous product donation.
As part of our Chews Rescue Facebook campaign, Barkworthies promised to donate an additional $5 for each entry received. Overall, we

raised an additional $3,000 for the Richmond Animal League, above the original $10,000 pledge by Barkworthies.
Additionally, just last year Barkworthies rebranded, which included unveiling new packaging. Every dog featured in our packaging and ads are shelter dogs. We see ourselves as an innovative brand with a big heart and all natural healthy products that are delightfully appetizing to canines. Our rebranding was meant to reflect these characteristics and help our products speak to our pet-loving customers both in-store and online.
One of the most frequent Barkworthies rescue models featured on our packaging is Jackson who, at 12 weeks old, was a stray in a Tennessee suburb. A woman who noticed him took initiative and contacted Companion Pet Rescue (CPR) to give him a fighting chance and not end up at the local city pound where he might be killed due to overpopulation and lack of space.
CPR took Jackson to their facility in Tennessee where he was cleaned, treated and looked over. They called around to see if there was a missing puppy matching his description. With no tags or chip and no one coming forward, CPR facilitated his papers, vaccinated him and nicknamed him Oreo.
Two weeks later, he ended up at CPR's Southbury, Conn., location where he was put up for adoption and quickly found his new home at their next localized event.
Kevin Jones, senior brand manager, pet health and wellness
Walnut Creek, Calif.
We teamed up with Code 3 Associates Inc., a 501(c)(3) nonprofit dedicated to providing professional animal disaster response and resources to communities, to protect animals during disasters. From April 1, 2016 through Sept. 30, 2016, for each bottle of Adams Shampoos and Adams Sprays sold by retailers in the U.S., Central Garden & Pet, the makers of Adams Flea & Tick Control, will donate $1 to Code 3 to help animals in need during times of disasters—up to $150,000.
In addition to disaster response, Code 3 has conducted recognized animal-related disaster and law enforcement training throughout the U.S. for more than 25 years. It also provides professional technical animal rescue and recovery to communities affected by man-made or natural disasters.
Code 3's Riders on the Storm Animal Rescue Team and BART (Big Animal Rescue Truck) are ready to assist and support emergency agencies during incidents or events that exceed or severely challenge their ability to provide basic response services.
Tavor White, CEO
Boulder, Colo.
When we founded Chews Happiness, Meeta Gawande and I wanted to break out of the doldrums associated with our cutthroat corporate careers and dedicate ourselves to doing good for the planet. Our mission is to spread happiness to you, your dog, our global neighbors and the planet. By taking a holistic approach to business and the world, our goal is to create a never-ending Happiness Cycle for pets, other animals and people.
We believe that the happiness you put into the world ripples outward, transmits happiness to others and changes lives. We start each day here at the happiness headquarters with that belief in mind. So we have consciously designed each step in our process to improve the health of our planet and spread happiness to our customers, their dogs, our global neighbors and their animals.
This philosophy was inspired after a trip to the small country of Bhutan, which measures its progress in Gross National Happiness, a concept that focuses less on making money and more on protecting the environment, people and culture. In addition to material comfort, the government focuses on the health and happiness of its people, its animals and its environment.
After returning to the U.S., Meeta and I married, moved to the Colorado mountains and expanded our family to include a puppy named Bouncer. Like so many pet owners, we wanted the best for our little bundle of joy. However, we soon learned that finding safe, high-quality dog products with "good vibes" wasn't easy. It was at this point that we got an idea. Why not start working with the Bhutanese, a people trying to "do it right" and create great products that promote happiness for people, their dogs and the planet?
And so Chews Happiness was born!
At Chews Happiness, we view our artisans as part of our family. As such, we work extremely closely and collaboratively with these extremely talented artists. Not only do we create new supply chains, but we are intimately involved in product design, microloan financing, equipment procurement, material specification and qualification, and handmade fabrication scale-up.
All of our dog creations are handcrafted in Bhutan, from luxurious yak down. Working with partners in a developing country 8,000 miles away is not easy. Bureaucratic red tape often complicates obtaining visas. Minimal access to world markets obfuscates obtaining the materials and equipment required to establish an artisanal fabrication facility. Lack of experience in producing volumes with more than two digits entails significant management training and skills development. And, overcoming significant cultural mores, such as lack of support for women to work outside the home, must be overcome.
The good news is that with perseverance, we are blazing the trail and now employ eight to 10 Bhutanese women master weavers and knitters. These women would not otherwise have a source of income. We are, therefore, not only providing them with a means to support their families, but we also are empowering them by providing them with their own source of fairly-traded incomes. And, we are enabling them to maintain their traditional woven arts: Not a bad deal all around!
We presently source most of our yak down from herders in Tibet, where we provide them with income to maintain their traditional lifestyles. We are in the process of working with yak herders in Bhutan to sustainably harvest yak down in large quantities from this incredible place. Yak down, which the animals naturally shed every spring/summer, is one of the warmest, softest, most luxurious natural fibers—even more so than cashmere. And, unlike cashmere, which is causing significant desertification due to the overgrazing of massive herds of cashmere goats, yak down is environmentally friendly.
During one of my recent trips to Bhutan I met with a lama (the Bhutanese follow Tibetan Buddhism) who founded the Jangsa Animal Saving Trust, a non-governmental organization (NGO) focused on saving animals' lives. He helps save the yaks and stems the flow of yak herders who have been evacuating the countryside at the top of the world to settle in one of Bhutan's few cities, as their traditional lifestyles have not been providing them with enough income. As part of this move, they have been selling their yaks for slaughter in the meat trade. (Slaughter of animals is not allowed in Bhutan. So, the animals have to be sent over to India.) He has been buying the yaks from the herders to save the animals' lives.
The Happiness Cycle doesn't end there; we are working with several dog rescue organizations in the U.S. to auction some of our creations to raise money. This is truly the story of the Happiness Cycle coming full circle: the dog saving the yak, saving the dog.
Moving forward, over the next year, we will be expanding our social enterprise to other dog creations. Over the next five to 10 years, we plan to continue growing our business so that we can dramatically enhance the lives of an even larger number of Bhutanese artisans and herders. We also have conducted some exploratory trips to a few other selected places to see how we can expand our social enterprise beyond Bhutan.
Also, as we grow as a business we would like to dedicate some percentage of sales to managing street dogs in Bhutan. As is the case with many developing countries, street dogs can be found in large packs just about everywhere. Most of these dogs are treated well. In fact, many of the Bhutan monasteries adopt their local packs, as the monks consider dogs to be just behind people in the evolutionary scale; they believe that when dogs die they become people.
That said, large packs running around wild and growing populations don't typically mix very well. The Bhutan Foundation has an ongoing program (started by the Humane Society International) called the Bhutan Street Dog Program that spays, neuters and otherwise supports the health of these dogs.
Glenn A. Novotny, vice president of sales and marketing
Walnut Creek, Calif.
We are firm believers in adopting pets and giving them a home; we do if for our personal pets as well. Helping pets get a good home as well as a healthy diet is import to us at Emerald Pet Products.
We typically give back to local organizations, such as the Bay Area Pet Fair adoption event, through giving coupons and products. We also support myriad pet stores that hold adoption events and provide donations for raffle projects as well as discount handouts all over the nation.
Recently we donated 3,490 bags of Smart n' Tasty dog dental treats to Dobbs Shelter in High Ridge, Mo., to help improve the health of many animals that wouldn't otherwise have the opportunity for proper dental care. Dobbs Shelter stands out in the community for its amazing support in helping to adopt animals in need of a permanent home and fostering pets with special medical needs that require extra attention.
Josh Lampp, president of Dobbs Shelter, which is a nonprofit organization that survives on volunteers and donations from partners, said the dental treats will go a long way toward supporting proper dental care for their rescue as well as for their partner rescue, Open Door Sanctuary, in southern Missouri.
"Emerald Pet Products believes that dental health is important for all dogs in order to maintain proper oral hygiene and prevent tooth decay," said Novotny.
Most of our donations are products or hours. Bay Area Pet Fair, in particular, we help out with volunteer hours, but product is important because it goes directly to the dogs.
Holly Sher, owner
Markham, Ill.
Our family is extremely committed to supporting the growth of this industry, through a focus on sustainability on all levels of their business, products and distribution and supporting our "community," ranging from in our hometown of Chicago to around the world. Here is a snapshot of our community support efforts: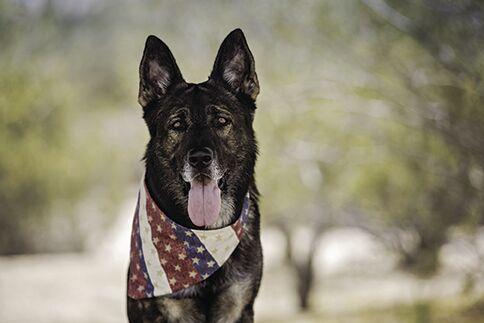 Donated 35,000 cans (more than two trailer loads) of made in the USA pet foods totaling more than $50,000 to the high-risk Ontario SPCA Investigation Facility. This provided quality nutrition for hundreds of dogs and cats recovering from cruelty, neglect and abuse.
Recently volunteered with the Department of Homeland Security to help train their service dogs to sniff for agricultural products coming into the country that need to be confiscated.
Donations to Project: Books, a community service organization that donates books to people in need. In August 2014, we even traveled to Tanzania, Africa, and delivered books and school supplies to a school in Arusha, Tanzania.
Works closely with more than 30 Chicagoland/local animal shelters to provide foods at a lower cost to help offset the costs of running the shelters. Most recently was with Goathouse Refuge.
Organizes annual nature walks to promote awareness of overall healthy lifestyles for pets (i.e. Dogs at Boggs event annually in California, and a Chicago Dog Hike in Fall 2014).
Recently, provided Evanger's premium cat food to feed more than 200 cats at The Goathouse Refuge, a 501(c)(3) no-kill animal sanctuary dedicated to providing safe, cage-free care for cats regardless of their age, medical issues or disposition until a permanent, loving, adoptive home can be found.
Their region in North Carolina is largely rural and poor, and spaying and neutering options are not exercised, even with low-cost plans available. Most shelters in the area are under-equipped to deal with the steady flow of animals coming in and kill for space almost daily. Euthanasia often occurs in inhumane ways—gas and heart stick).
The Goathouse Refuge rescues from the worst shelters and accepts owner-surrenders, strays, cats who suffered neglect and abuse, and seniors with medical issues to prevent cats from entering the shelter-system, which will destroy them. Their cats are fully vetted before adoption, and unadoptable cats stay with them until they die of natural causes.
We are so happy to be working with an organization that is doing so much for cats in need and its community. Our hearts are filled with joy knowing that the Goathouse Refuge is offering cats much more than a second chance.
Aden Hirtle, digital marketing specialist
Ogden, Utah
In Fidobiotics' three years of business, we have made giving back to the community an important aspect of our business. We know that giving back has a lasting impact on organizations that work within our pet communities. Fidobiotics is working on establishing a formal giveback program, and we will be sharing more information about it in 2017.
This year marks our second year supporting the Humane Society of Utah by providing a gift basket for its annual Wags to Wishes Gala. This gala raises funds to support the critical and life-saving programs provided by the organization.
Fidobiotics' gift baskets have been used as part of silent auctions, giveaways and other fund-raising activities in the community. We fill the gift baskets with Fidobiotics' products and other fun toys and treats that dogs love.
We are a big supporter of the Best Friends Animal Society's and its annual Strut your Mutt campaign in Salt Lake City. Last year, Fidobiotics was an event sponsor and provided 300 product samples for participant's grab bags as well as donated 100 boxes of product for giveaways. Additionally, we used our social media channels to raise awareness for the event.
Further contributions extend to other agencies in Utah and Idaho including more than 300 boxes of Puppy Breath Crusher to the Sundance Film Festival and gift baskets to attendees of the Utah Pride Festival and the Ogden Pride Festival. We've also donated over 300 samples of our Immuno Boosto line to the Animal Shelter of the Wood River Valley and the Animal Care Center in West Bountiful, Utah, to help dogs who might be experiencing allergies, food-related ills and/or seasonal aliments.
During the holidays, Fidobiotics plans to donate more than 200 units of Good Guts and 200 units of Immuno Boosto to the Humane Society of Utah as a holiday gift for all of the dogs at the society's shelter. Even doggies look forward to getting a gift from Santa!
Fidobiotics is proud to support animal-related agencies in providing healthy supplements to dogs everywhere and making sure they are happy inside and out.
Ellen Lawson, owner
Bloomfield, Mich.
We're committed to giving back through product donations and the creation of our annual holiday charity toy. Organizations have included Peace and Paws, Start a Snowball, Montgomery County Shelter in Maryland, The Ronald McDonald House of Western Washington and Alaska, The Fix Foundation and The Barking Lot Rescue/Shelter. And we just debuted our fourth annual Holiday Charity Toy: the Candy Cane.
Featuring our signature ultra-plush outer fabric, thick Tuffweb mesh, double-stitched seams and a classic green and red stripe, this year's limited edition Holiday Charity Toy is the quintessential holiday gift for every dog. The 13-inch toy is available from October 2016 to January 2017 through our independent retail partners, and we donate 100 percent of the profits from the sale of these toys through the Fluff & Tuff Charitable Foundation.
We're very thankful that our family of independent retailers and their customers have fully embraced our charity toy as another way to give back to their pet community during the holiday season, we fully anticipate doubling last year's donation.
The Fluff & Tuff Charitable Foundation is funded primarily by the sale of our annual Holiday Charity Toy, and its mission is to make a big difference for small organizations that are committed to helping animals in need. The foundation support numerous small-scale animal shelters, organizations, rescues and clubs across the country by backing fundraising events and providing product donations. The foundation partners with Start A Snowball to create and fund its first animal welfare grant, which gives "start-up" funds to children who strive to make a difference in the lives of animals in their community.
Lisa Ricafrente, partner
St. George, Utah
From a very young age, I have always loved and adored animals, especially our pet cats and dogs. As I grew up, I always found these creatures by my side, and they became an important part of my life and who I am today.
With my extreme passion for anything soft, furry, fluffy, cuddly, you name it, I had to do something to make a difference for the animals and wanted it to be on my terms. What better way to support the needs of homeless and abused animals than to start a program where animal welfare and charity organizations can utilize our own branded pet lover t-shirts to receive a generous donation from the sale of each shirt purchased?
For Animal's Sake is a small, e-commerce and screen printing business that specializes in designing and printing t-shirts exclusively for pet lovers and pet parents. We donate 30 percent of net product sales from every online order to an animal charity, nonprofit or other animal welfare organization that partners with us through our donation program.
To make sure the money will go to the care of the animals, we carefully select the charities, shelters and organizations we work with, and we prefer to work with small, local animal welfare and rescue groups because they often are volunteer-based and really need assistance with supplies, food, shelter, transportation, vet visits, etc.
We plan to expand our product line outside of just t-shirts to other pet lover gifts, gear and accessories in the near future.
Chris Clevers, president
Hayward, Calif.
We are strong supporters of Pets in the Classroom because we feel that investing in exposing kids to aquatics, as well as other pets, provides a fantastic opportunity to not only impact the lives of children in a positive way by exposing them to animals and to nature, but also to, in a grassroots way, bring more people in to aquarium keeping. Basically, it's a true in investment for the long-term future.
We also partner with the Pet Industry Joint Advisory Council (PIJAC) because we feel, and always have felt, that we have to constantly give back to help fight against threats to our industry in a positive and well-intentioned way. One way is through PIJAC's Aquatic Defense Fund because we know that there must be a group specifically looking out for the aquatics industry and related issues that proactively workings to mitigate threats from uneducated or overreaching organizations or governmental agencies while making sure consumers receive a true picture of the aquatics industry.
The excitement of kids who win their first aquatic pet via our betta toss at America's Family Pet Expo and Aquatic Experience – Chicago, and the wonderful stories of prior winners who show us pictures of their bettas and tell us how well they're doing years later are a testament to the benefits of this grassroots effort and the fact that kids do enjoy keeping fish and want to maintain a personal connection to aquatics.
When it comes to support, we provide funds, product and volunteer hours. We are the largest cash donator to Pets in the Classroom, exclusive of industry organizations, we donate product that brings donations that help us donate more funds to Pets in the Classroom, and we donate our staff's time in a big way to make this program a success.
Lucy Postins, CEO and founder
San Diego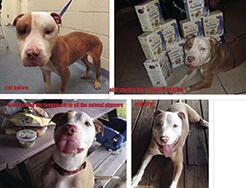 An arm of The Honest Kitchen (THK) is Pawlanthropy, where we give back to nonprofits. Through this program, we donate full-size product to rescues in need throughout the year. We also select a noble charitable cause each month to receive a portion of our sales profit.
Big Hearts for Big Dogs is a Florida-based rescue that advocates for the big dogs. They saw a need to help find homes for larger breeds as the smaller ones were finding homes at a quicker rate. With their passion driving them, they created this amazing rescue to help provide forever homes for these great pups.
One of our own team members, our Florida sales manager Shreya Mehta is a strong advocate for this rescue. Her passion and big heart has helped to enable us to donate food to this great rescue. With rescue work comes tears of sadness but many more tears of happiness. When you see a pup come from a horrible situation and thrive through love and nutrition and then find its forever home, you know all that work has been for something great!
Some of the most heartwarming stories are the transitions experienced by Maggie, Anubis, Olaf and Reina.
Maggie, who was about 8 years old, was an owner-surrender at a high-kill shelter in Miami. She appeared to be a breeding machine who was surrendered once she no longer could produce puppies. Maggie was emaciated and anemic, had a severe inguinal hernia and had several mammary tumors. Her inconsistent blood panel caused her surgery to be postponed. After two weeks on THK Halcyon, Pro Bloom and Perfect Form, her blood panel came back completely normal and she was scheduled for her necessary surgeries. Not only did she gain weight, but her tearstains are completely gone and her skin and coat are extremely smooth and soft.
Anubis is a current transformation case. He suffered some of the worst neglect we ever have seen. His skin scraped negative for mange and malnourishment likely caused his hair loss. His case currently is under investigation for felony animal cruelty. He, too, is eating an exclusive THK diet.
Olaf was another case of severe abuse and neglect. After reports of abuse, he was confiscated from his home, and his owner is serving one year in jail for that abuse. Olaf sustained more than 20 cranial fractures and several broken teeth from repeated beatings with a bat. He underwent major surgery involving more than 18 extractions of his broken teeth. The Honest Kitchen helped Olaf eat comfortably gain much needed weight. Olaf thrived in a very short time frame and happily lives in his forever home.
Reina was abandoned in area known as the "Redlands" in Miami that is a notorious dumping-ground for dogs. She lived in a nursery feeding off of outside scraps until she was found. She appears to be an American bulldog/mastiff-type mix, but she only weighed 68 pounds and was extremely emaciated when rescued. Reina was fed The Honest Kitchen from the start, which significantly improved her weight—she currently weighs 87 pounds—and her spine and hip issues mandate keeping her at a lower weight.
The support we provide to nonprofits is through funds, products and volunteer hours for fundraising. We're extremely lucky to be in the same building as an amazing, dog-friendly brewery: Mission Brewery! Together, we team up with a local rescue, and we promote the event and help sell raffle tickets for The Honest Kitchen products, as well as other goodies.
International Veterinary Sciences, a division of Animal Nutrition Industries Inc.
Ara Bohchalian, CEO
Anaheim, Calif.
For more than 29 years, the mission of International Veterinary Sciences (IVS), a division of Animal Nutrition Inc., has been to provide a happy and healthy lifestyle for pets and the peace of mind for pet parents that only the highest quality ingredients are used to manufacture each of our products. This year our giveback focus has been on providing K9 police officer dogs and military working dogs (MWDs) with proper supplement programs.
We all have read stories of these brave dogs who work tirelessly to protect their handlers, our communities and our country. At IVS, we believe that the very least we can do is provide them with the right health options to increase performance and sustain a healthy and active lifestyle.
IVS has proudly sponsored an ongoing, 12-month supplement program for multiple Southern California active duty police K9 units in addition to the U.S. War Dog Association, where we donated more than $11,000—or 40 cases—to these brave MWDs coming off of active duty and in need of all the support and health benefits they can get.
In most cases, when these MWDs end active duty after a 10-year tour, they are sent back to the U.S. from abroad and typically end up in dire need of the right supplement and food programs, particularly when injured on active duty. Given the fact that high-quality supplements are cost prohibitive for most people adopting these senior dogs, IVS wants to fill in the gap and provide the correct solution for these brave K9 veterans. Their dedication to protecting our liberties should not be put aside because of economics.
In both cases, the supplements that were, and will continue to be, donated are Lipiderm, for skin, coat and overall health, and Arthramine bone and joint supplement. Both the K9 units and our friends at the U.S. War Dog Association have reported great results.
Our dedication and gratitude to these working and active K9s is unlimited, and we currently are in talks to expand our giveback program to other military dog associations and police K9 divisions throughout the country. These brave dogs deserve only the best and, no matter the cost, IVS will continue to support them and appreciate their service.
Laura Jones, president
Rockford, Ill.
Laura Jones, president of Jones Natural Chews in Rockford, Ill., believes in giving back and sharing with her community, and her company focuses its efforts on an organization called PACT for Animals and local shelter Noah's Ark Animal Sanctuary Inc.
PACT for Animals, which stands for People + Animals = Companions Together, supports the community through foster programs for deployed military or hospitalized pet owners, as well as supporting the animals' caregivers with their emergency needs. Based in Gladwyne, Pa., the nonprofit organization is working toward the goal of having no companion animals unwillingly submitted to animal shelters due to a temporary military or medical crisis.
"PACT is a wonderful organization that assists military and patients that end up with extended hospitalization to provide care for their pets while the owners are not available," Jones said. "We chose this organization because it supports our military and pets are part of the family. It is nice to offer an alternative way to keep their pets and not have to give up a member of the family."
Noah's Ark Animal Sanctuary, a no-kill shelter in Rockford, Ill., provides a temporary safe haven for unwanted, stray and abandoned dogs and cats. It promotes an affordable spay/neuter program to help end the overpopulation of animals in its community.
In addition to giving monthly donations to Noah's Ark, Jones Natural Chews strongly supports the shelter's puppy and dog adoption program.
"We supply a gift bag to each family that adopts a dog, which helps Noah's Ark supply them with key products and helps introduce the new dog owner to Jones Natural Chews Co.," Jones said. "Keeping dogs in good homes and off the streets is a noble goal."
The company also donates to dog breed clubs and nonprofit dog charities.
 "We give a raffle prize and sometimes some giveaways," Jones said. "This helps the organization raise money in their silent auction and also helps spread the brand Jones Natural Chews."
Brad Kriser, founder and CEO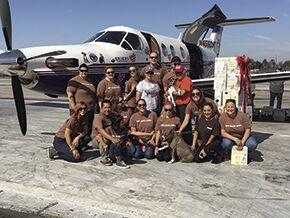 Our amazing Kriser's customers, and the Kriser's Pack, raised $20,000 and used it to help Wings of Rescue send off four Freedom Flights of dogs and cats to communities and no-kill shelters with the space and need for adoptable friends. Wings of Rescue is a nonprofit organization, supported entirely from donations, and in May, hundreds of our customers chose to round up their transactions to the nearest dollar in order to support the program. Donors received a "pet boarding pass" as a thank you, and many were displayed in stores.
We appreciate the support and love of the pet community, and we are so proud to call them our family.
Eric Abbey, owner and president
Cranbury, N.J.
Loving Pets believes in supporting our pet community, both across the U.S. and around the world. Loving Pets is actively engaged in helping communities become better places to live, for pets and people alike, by supporting philanthropic projects and organizations dedicated to improving animal welfare and increasing the bond between humans and pets.
Here are a few examples of partner organizations that Loving Pets directly supports with product and monetary donations:
Pets for Vets is a 501(c)(3) nonprofit organization that strives to help heal the emotional wounds of military veterans by pairing them with a shelter dog specially selected to match his or her personality. In addition to regular partnership with this incredible organization, Loving Pets donates $1,000 for every 1,000 fans added to Facebook.
Canine Angels Service Dogs is a 501(c)(3) nonprofit that rescues dogs from shelters and trains them to become service dogs and accomplished assistance animals for disabled American veterans and first responders.
Susan G. Komen is a nonprofit organization that is fighting against breast cancer. Our in-house accountant, Thomi Young, has battled breast cancer. She is part of the Loving Pets family, so we want to do everything we can to support her and fight this disease.
Action Volunteers for Animals is a registered charity organization of people who actively help animals through hands-on work and the promotion of animal rights.
Julie Miller, director of marketing
Temecula, Calif.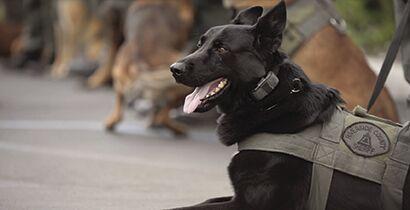 A percentage of all NaturVet product sales are donated to supporting pet rescue groups and their efforts. The NaturVet Foundation is comprised completely of unpaid volunteers. All funds raised or donated are applied to these efforts with only minor expenses and administrative fees deducted.
The NaturVet Foundation, a charitable, nonprofit organization, helps save the lives of homeless pets and takes this objective into the community by educating and teaching compassion, proper care and love for animals while supporting alternative no-kill shelters. We're committed to working as a team, along with no-kill pet shelters and local Humane Society branches to help support and raise funds for animal rescue, as well as teach children and the general public the value of caring for animals and spaying and neutering them.
Over the past few years, with the help of generous donors, The NaturVet Foundation has expanded its elementary school field trip program throughout San Diego and Riverside counties. The foundation hosts two field trips per month in January thru June to humane societies that rescue and place homeless pets. The humane societies have a strong focus on education, and our goal is to give the children an interactive atmosphere of learning for maximum retention.
The NaturVet Foundation also participated in Mary S. Roberts Pet Adoption Center's 24th annual Walk With The Animals event to raise vital funds for pets awaiting forever homes.
Additional donations included:
• $10,000 to Petco Foundation Animal Relief Fund, which responds to disasters affecting animals and the people who love and need them, directing monetary and product donations to they areas where it is needed most.
• $5,000 to Animal Rescue Kompany, a nonprofit organization comprised of a dedicated group of volunteers who strive to decrease numbers of euthanized animals by increasing shelter pet adoptions.
• $5,000 to Canine Support Team, which provides specially trained assistance/service dogs to people with disabilities to support their personal, social and occupational independence.
• $5,000 to Best Friends Animal Society for working with special pet awareness programs in the greater Los Angeles and San Diego areas.
Jackie Hansmann, marketing
Watsonville, Calif.
Each fall and winter at Nordic Naturals, we devote ourselves to partnering with national organizations to improve lives. During Q3, we partnered with a Los Angeles school and Carter's Kids, a nonprofit organization founded by TV personality Carter Oosterhouse that is dedicated to creating and promoting awareness of fitness and self-esteem for America's youth as a way to encourage healthy play and activity, to build a playground.
This quarter, we are partnering again with Paws and Stripes, a 501(c)(3) nonprofit organization based in New Mexico that delivers comprehensive and lifelong support to our veterans, while saving the lives of shelter dogs that would otherwise face euthanasia.
Jeremy Humble, vice president of brand and marketing
Austin, Texas
When tennis fans flock to watch their favorite player compete at an ATP World Tour event, Nulo is watching every serve of John Isner, an American professional tennis player who, with his dog Magill, are Nulo ambassadors. In addition to promoting a healthy lifestyle for pets, Isner is using his talents on the court to make an even bigger impact in the pet community.
Throughout 2016, Nulo donates 10 meals of pet food to a local animal shelter for every ace that Isner serves at select ATP World Tour events. He ranked 2nd in 2015 on the ATP World Tour for 1,260 aces served. To say the least, Isner's dominant serve is one of the toughest in the world to return, and Nulo is going to be giving away a lot of pet food.
Deann Venditte, marketing coordinator
Murdock, Neb.
Oxbow Animal Health works to recognize the hard work and dedication it takes to find homes for neglected, homeless and abandoned small pets. Since the mid-1990s, we have provided a discount on Oxbow feeds to rescue organizations through our Oxbow Cares program. Since 2001, we have awarded monetary funding through the Oxbow Rescue Grant program to organizations seeking medical support, feeding needs, educational programs and building renovations.
In addition to the programs available to rescue organizations, we proudly supply them with product support, literature, community outreach and professional advice on nutrition. Each day, thousands of dedicated and passionate people dedicate themselves to making a difference in the lives of small animals. We are proud to support the organizations that do this wonderful work.
2015 Rescue Grant Program recipients were:
The Bunny Bunch - Montclair, Calif.
House Rabbit Network Inc. - Woburn, Mass.
Oregon Humane Society - Portland, Ore.
Western PA Humane Society - Pittsburgh, Pa.
Cumberland County SPCA - Vineland, N.J.
North Texas Rabbit Sanctuary - Garland, Texas
Red Door - Chicago, Ill.
Baltimore Humane Society - Baltimore, Md.
Missouri House Rabbit Society - St. Louis - St. Louis, Mo.
Tracy Mulder, marketing manager for PetSafe brand
Knoxville, Tenn.
PetSafe outreach and philanthropic efforts help communities become better places to live for people and pets. Last year we contributed more than $3,500,000 in volunteer support, grants and product donations to organizations working to improve animal welfare or youth education. Whether we're helping build dog parks or providing last-dollar tuition support for college-bound high schoolers, PetSafe brand is proud to give back!
PetSafe has played a lead role in the Most Pet Friendly Community initiative, an effort to make sure that Knoxville/Knox County pets are highly respected citizens. Other participants include The City of Knoxville, Knox County, Young-Williams Animal Center and the University of Tennessee. The initiative has led to the creation of several Knoxville/Knox County dog parks as well as an increase in the number of pet-friendly businesses in the community.
PetSafe brand has committed the funds to create seven dog parks in Knox and surrounding counties in East Tennessee. The parks, prime examples of a working public/private partnership, help further the expansion of green space throughout the region while offering pet parents new locations for outdoor pet recreation.
Through the annual Bark for Your Park competition, PetSafe brand is helping communities across America build their own PetSafe Dog Parks. Through the contest, communities are awarded up to $100,000 toward the construction of a PetSafe Dog Park. Participants secure land and local government support before entering the contest.
PetSafe brand proudly supports the work of local animal shelter organizations. We donated $100,000 and thousands of products to U.S. shelters last year to enrich the lives of their animal guests until they find loving homes.
Shelter isolation rooms are critical in maintaining a clean and healthy environment. Somebuddies, a Richmond-based cat rescue, asked for funding to renovate their cat isolation room. They had wonderfully creative and cost-effective plans for less than $1,000. With it, they created a clean, safe space for the kitties in their care.
As a national sponsor of the Morris Animal Foundation (MAF), PetSafe brand has helped raise awareness and funds for canine cancer research. A team of PetSafe associates dedicates countless hours to organize the annual Knoxville K9 Cancer Walk and PetSafe Black Tie & Tails Gala. These dog-friendly events support MAF's life-saving work.
Through the PetSafe Shelter Product Program, PetSafe products are sent to qualifying animal rescue groups in the greater Knoxville area. We regularly hold events for rescue groups to come and "shop" for products they can use at their shelters. Last year, we donated a toy to a shelter pet for every item purchased from our gift guide, and 300 toys were sent to shelters across the country.
PetSafe brand has funded one of the few veterinary school behaviorist positions in the U.S. at the College of Veterinary Medicine at the University of Tennessee, Knoxville. The ultimate goal of an animal behaviorist is to help protect the bond between a human and companion animal. There is an extreme lack of clinical research in animal behavior, and with this initiative we hope to improve understanding of pets to improve their welfare.
Since 2014, PetSafe brand has donated more than $20,000 to Peaceful Kingdom for the Go North Transport Collaborative. This project takes animals from maximum capacity shelters in east Tennessee to open shelters in the Northeast and the upper Midwest. These receiving shelters all are under capacity and generally see pets adopted out in record time. The transport has saved more than 5,000 pets since 2012.
Each year, the PetSafe Philanthropy Committee makes charitable donations to qualifying organizations. Last year, we donated over half a million dollars and 160,000 products to pet welfare causes across the world, from flood-ravaged shelters in South Carolina, hoarding situations in Tennessee, major shelters in Nashville, Detroit and San Diego to Australian service dog charities and Royal Society for the Prevention of Cruelty to Animals and a local Cat Adoption Day in China where more than 80 percent of the cats found homes.
P.L.A.Y. (Pet Lifestyle And You)
Natalie Hennessy, public relations and integrated marketing manager
San Francisco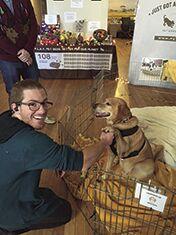 At P.L.A.Y., we are committed to helping animals in need. We believe that every pet, regardless of whether they are a celebrity pup or a cat waiting in a shelter for its forever home, deserves a warm and cozy place to sleep. To help as many homeless pets as possible, we partnered with the Petfinder Foundation for our donation program: the Warm Bellies Initiative.
Each month the Petfinder Foundation awards two deserving rescues with our Warm Bellies Initiative grants. In 2014, Arkansas Rescuing Unwanted Furry Friends (ARRUFF) was awarded one of our grants and received a set of 10 Special Edition Chill Pads. After a few months of use, ARRUFF shared a story about one of the pets that our grant helped.
This is where we met Katie, a 10-year-old foster dog that had been deaf since birth and was dumped at a local shelter by her breeder. ARRUFF rescued her as a puppy and was by her side through the numerous surgeries to help relieve the joint pain she endured from her undeveloped knees and hips. Over the years, Katie encountered a variety of sleep arrangements, but once she was introduced to our Chill Pads she picked out her bed right away and now refuses to sleep anywhere else!
Katie's Chill Pad allows her to get up more easily and provides the right amount of support she needs to keep her sleeping in comfort all day long. The best part is that she finally has her own bed and all the other dogs know to keep their paws off her pad!
Katie hasn't always had it easy, but now she spends her days lounging and enjoying the comfort of her favorite Chill Pad. It is amazing stories like these that remind us that we are making a difference every day in an animal's life and inspire us to work harder so we can continue our efforts to help needy pets all around the country.
P.L.A.Y. always has made a point to promote compassion towards animals in both our personal and professional lives. From working directly with local shelters to donating products to animals in need through our Warm Bellies Initiative with the Petfinder Foundation and contributing to fundraising event efforts, animal welfare always has been a staple of our business.
Since the inception of P.L.A.Y., we have been dedicated to helping animals in need, along with creating stylish and eco-friendly pet products. We give back in a variety of ways including funds, products and volunteer hours. Currently 2 percent of the purchase price from our Under the Sea Toy Collection and Bugging Out Toy Collection benefits the International Fund for Animal Welfare (IFAW). In our newest partnership with ZERO – The End of Prostate Cancer, we donate 10 percent (20 percent during the month of November) of the purchase price from our Mustache Beds to help end prostate cancer by advancing research, encouraging action and providing education and support to men and their families.
Furthermore, we know that today's youth are the key to continuing our mission to improve animal welfare. With this in mind, we created our Scholars Helping Collars Scholarship. Now in its fourth year, we choose from hundreds of essays annually to award one high school student who can tell the best story, describing the impact he or she made in the life of a rescue animal or animal welfare cause in general a $1,000 scholarship to use toward their college education.
P.L.A.Y. is made up of a team of animal-loving people who love great design, care about the planet and are dedicated to improving animal welfare. In addition to providing funds and donating products, our team volunteers annually within our local community.
Whether we are hosting adoption events at our headquarters or rolling up our sleeves to help a rescue organize and clean their kitchen, send a mailer to their donors or work a donation table to raise vital funds, no job is too small for us! We host bi-annual adoption events with Muttville Senior Dog Rescue, a local rescue in San Francisco, at our headquarters. At each event, we help these loving senior dogs find their forever homes, and with every adoption we giveaway a free eco-friendly round or rectangle pet bed.
As we continue to grow we look forward to contributing more time, providing more funds and product, and more importantly expanding our efforts to help deserving organizations within our community.
Gina Zaro, marketing director
Englewood, Colo.
Dr. Bruce Elsey has been a feline-only veterinarian for more than 35 years, and his practice cares for more than 8,000 cats. Nonuse of the litterbox is the No. 1 behavioral reason cats are abused, abandoned and placed in shelters.
Dr. Elsey and his wife, Kathy, founded Precious Cat Litter in 1987 with the goal to provide products that help cats live happier, healthier lives and to provide litterbox solutions for the life of your cat. 
When Kathy was diagnosed with multiple myeloma in 2009, the Elseys combined corporate success with a philanthropic cause: a commitment to cure cancer by founding Dr. Elsey's Fund to Cure Cancer. 
Precious Cat Inc. has consistently demonstrated a high regard for upholding business ethics and company values, and it is a role model in becoming involved to make a difference.
With a unique business model, the Colorado couple sought to create an innovative way to share their business success with the Multiple Myeloma Research Foundation (MMRF) and myeloma patients everywhere.
The answer came in the creation of a collaborative business model that supports the MMRF by Precious Cat Litter Products directing a portion of their customers' purchases toward curing cancer. Through the establishment of Dr. Elsey's Fund to Cure Cancer, the Elseys have donated nearly $7 million since 2009 in pursuit of a cure.
In 2014 and 2015, Precious Cat's #CatsAgainstCancer campaign spanned across all social media platforms. As part of the campaign, users downloaded a coupon from a landing page to save $3 on their next purchase of a 40-pound bag of Precious Cat Ultra Litter; for every $3 saved; Precious Cat donates $3 to the MMRF. 
The Elseys exhibit endless compassion, inspire further support through generous contributions from thousands of other donors, and are dedicated to the lives of all cats and to cure cancer.
Tracey Hatch-Rizzi, co-founder, vice president
Portland, Ore.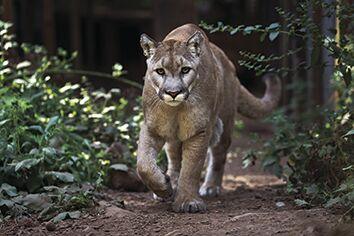 Radagast Pet Food Inc., makers of Rad Cat Raw Diet in Portland, Ore., are proud supporters of WildCat Ridge Sanctuary, a 501(c)(3) nonprofit, no-kill, 'last hope' sanctuary in Scotts Mills, Ore.
"We have a long friendship with Cheryl Tuller, the founder of Wildcat Ridge Sanctuary, and we support the incredible work they do, providing beautiful lifetime homes for captive and abused wildcats," said Tracey Hatch-Rizzi, co-founder and vice president of Radagast. "They have rescued hundreds of wildcats and hybrids that have the most amazing, and often very sad, histories.
"We have donated several tons of food, both Rad Cat and other meat products, to help keep the big (and small) cats fed," she added. "They also have a yearly fundraiser that we happily provide monetary support for because they rely solely on fundraising and donations."
The 82-acre sanctuary provides large, outdoor enclosures with trees, grass and sunshine that allows room for the rescues exercise and to thrive.
On a daily basis, Radagast sets aside food for the sanctuary out of every production run.
"Mostly, our products are fed to their hybrid rescues: F1 and F2 Savannahs, chausies, bengals and more that are still, technically, wild," Hatch-Rizzi said. "Sometimes our food is fed to their larger wild cats, especially when they fall ill and don't seem to have an appetite for their usual raw meat."
Radagast got involved with WildCat Ridge when a young cougar developed feline panleukopenia, or distemper, and refused to eat anything but Rad Cat Turkey.
"This was our first introduction to WildCat Ridge," Hatch-Rizzi said. "We listened to a message on our voicemail from Cheryl, who told us we were feeding a cougar! After meeting her and learning about their incredible rescue, we've been involved to some extent."
Now Caden, the once-ill cougar, is 10 years old and beautiful, with just a bit of nerve damage from the illness.
"Caden walks with a bit of a swagger, but he's enormous, with the most soulful eyes," Hatch-Rizzi added. " Really, all of the cougars do, though! What an honor it is to be able to feed such majestic creatures."
Jeff Baikie, co-owner
Allison Acros, media marketing manager
Long Beach, Calif.
Redbarn Pet Products LLC was founded on the principle of creating better, more nutritious food for every dog. The Redbarn Cares program works to provide needy shelter, rescue and animal education nonprofits with the support they need. Generally, Redbarn provides in-kind donations of product specific to the cause's request.
Often, Redbarn looks to donate to programs that support pet owners who have fallen on hard times and keep families intact. We understand when times are tough, it can be tough on a family with pets and for that reason we are honored to support Colorado Pet Pantry Food Bank, their rescue partners and their common goal of ensuring all families in a neighborhood have the resources to consistently feed their pets, keeping them out of shelters. In 2015, we donated more than $130,000 of canned food to the pantry, and they, in turn, worked with 15 partner rescues to distribute the food to programs across the state of Colorado. This donation fed more than 280 dogs and 820 cats for over a month.
Mike McCarthy, founder
Los Angeles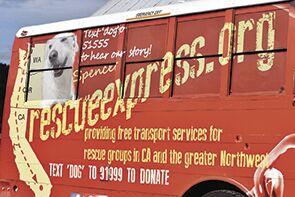 Rescue Express Transport, a 501(c)(3) nonprofit organization and free service for rescue groups that transports shelter animals from the greater Los Angeles area to northern California, Oregon and Washington, was honored by Eastwood Ranch Foundation and LA 4 Animals Foundation on Sept. 24 for its milestone of transporting 5,000 animals. In a private reception at La Velvet Margarita Cantina in Hollywood, Rescue Express Transport also celebrated its official launch in the Los Angeles area before transporting hundreds more animals the next day.
Rescue Express' mission is to safely and humanely transfer large numbers of animals otherwise doomed to die. The organization transports animals twice a month by bus to no-kill rescue groups that work diligently to find quality homes. The transport bus has been outfitted specifically to transport 100 to 200 animals, depending on reservation bookings, and the animals are housed in spacious carriers and monitored throughout the transport by the coordinator.
"It came to my attention that relocating animals from Southern California to the greater Northwest solved two problems," said Mike McCarthy, founder of Rescue Express Transport. "It reduced the number animals being euthanized in the California shelters, but it also solved the little-known problem of an actual shortage of adoptable animals in Oregon, Washington and Canada.
"Our first-year operating costs were about $100,000," he added. "Having transported more than 5,000 animals in that time, well...you do the math. It is $20 for an animal to be transferred from L.A. to Seattle. I call that a fabulously meaningful impact."
Eastwood Ranch Foundation and LA 4 Animals Foundation, both Southern California-based 501(c)(3) nonprofits, co-hosted the event to raise awareness for all animal welfare causes. Proceeds from the event were donated directly to Rescue Express Transport to enable the organization to expand its transportation efforts, rescue thousands more animals from high-kill shelters and provide these animals with more time and a chance at life in quality homes.
Shelly Youree, CEO
Los Angeles
Debbie Rocker, Marc Ching and I are partners in Rescue Pet Foods. We are a for-profit company, but we support the Animal Hope and Wellness Foundation, a 501(c)(3) nonprofit organization founded by Marc Ching that specializes in locating, rescuing and rehabilitating severely abused dogs and putting an end to torture and abuse.
Most recently, AHWF is focused on saving dogs from the dog meat trade throughout Asia. Rescue partner, Marc Ching, recently saved more than 1,000 dogs at the Yulin dog meat festival in China.
Our goals are to:
Rescue the health of dogs and improve their quality of life by producing fundamental treats and foods that have potentially positive effects on the health of pets beyond basic nutrition, as well as pet nutraceuticals and supplements
Rescue and repurpose USDA restaurant quality meats for use in our treats and foods
Rescue severely abused dogs by supporting the Animal Hope and Wellness Foundation
Each time we sell a bag of our treats, we are able to help Animal Hope save more dogs from torture and abuse in Asia and around the world.
Bruce J. Flantzer, executive vice president of sales and marketing
Wood Dale, Ill.
Res-Q Naturals is committed to offering second chances to rescue shelter animals and providing donations to area pet rescue organizations. At Rush Direct and the ResQ Naturals brand, we believe in the importance of providing healthy and nutritious treats, as well as an aring home for your furry family member. That is why we support second chances for dogs and cats in need of a loving, permanent home.
We recently partnered with Vanderpump Dog Foundation, a nonprofit organization founded by Lisa Vanderpump and her husband Ken Todd, to help provide second chances for abused and neglected dogs through campaigns, social media awareness, events and more. We also are working together to expand their impact on global legislation, education and the overall treatment of animals.
ResQ Naturals also has partnered with Los Angeles-based Karma Rescue, a nonprofit organization dedicated to saving animals in need by finding them permanent homes and providing resources for successful companionship. Through education, Karma rescue reinforces the need for spay/neuter and offers guidance to strengthen the animal-human bond. According to Karma, its vision is to help create a compassionate society that provides safety, refuge and protection for all animals.
One of the groups Karma works with is Paws For Life, which brings rescued shelter dogs to live full-time with inmates at California State Prison in Los Angeles County. Over a 12-week cycle, inmates learn from Karma rescue's trainers how to train rescue dogs for Canine Good Citizen certification.
Res-Q donates treats and a percentage of sales to help Karma succeed in its mission.
In addition, all Res-Q Naturals packages feature photos and heart-felt stories of real-life pet owners and their rescue dog or cat. The goal is to help shine a light on the incredible journey they have taken together and the importance of pet adoption.
With each purchase of a Res-Q Naturals treat, the consumer can vote for a pre-selected rescue organization to receive a donation. Rush Direct donates a portion of Res-Q Naturals' overall product sales based on the votes received. More purchases mean more votes and more giving.
Damian Hall, senior marketing manager
Mansfield, Mass.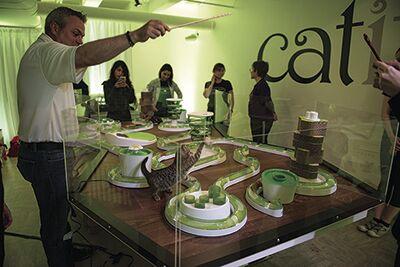 Rolf C. Hagen (USA) Corp. has a long history of working with charities and causes that promote responsible pet parenting. Recently, Rolf C. Hagen (USA) Corp produced the CatIt Playground New York adoption and pop-up store in New York City. The event was a celebration of all things cat and guests were encouraged to visit and interact with adoptable cats and kittens from the nonprofit Animal Haven shelter of New York City while checking out the latest CatIt products. Visitors were greeted by adoptable kittens as soon they entered and could learn about additional rescue and volunteer options. Partnering with a great organization like Animal Haven allows us an opportunity to give back to a great cause.
Dave Pentland, president
Worcester, Mass.
Ruff Dawg, maker of toys for active dogs, has sponsored Canines for Disabled Kids (CDK), an independent nonprofit founded in 1998 that connects families in need with service dogs and training programs, awards scholarships to offset some of the approximately $25,000 it costs to train a service dog and provides ongoing support to the child-canine team.
"We work with schools and speak at conferences and expositions to educate families on what the options are for these families looking for the support of a dog," said Kristin Hartness, executive director at CDK. "We depend entirely on donations and sponsorships. We receive no government funding, so we are very excited to be working with Ruff Dawg as a sponsor, not only for the financial support but also from a marketing standpoint."
Beyond a financial commitment, RuffDawg will also feature CDK on its new website to help raise awareness and spur donations.
"It was a good match for us," said Dave Pentland, president of Ruff Dawg. "They are a local charity, and we obviously felt aligned with their goals and work with service dogs. Our end users are dog lovers and are passionate about their pets.
"The work CDK does with assisting families with service dogs is admirable," he continued. "We felt there was a natural fit as well potential for us to expose them to a new audience of dog lovers. We look forward to the partnership and hope that our dog toys will not only be keeping dogs happy but, in a small way, enriching the lives of less fortunate children."
Bob Rubin, CEO, president
Greenville, S.C.
Solid Gold Pet, maker of holistic pet foods and headquartered in Greenville, S.C., donated more than 11,000 pounds of dry cat and dog food—valued at about $40,000—to Greenville County Animal Care (GCAC) shelter. The contribution took place on Aug. 10 during a community donation event organized by the Greenville Police K-9 Unit to benefit GCAC.
"We are overwhelmingly surprised and thrilled with Solid Gold's generosity and commitment to the dogs and cats at Greenville County Animal Care," said Paula Church, community relations coordinator for the open admission animal shelter. "Our work and the event today are really about saving lives, and this donation of top-quality pet food will have an extraordinary impact on our efforts to do so. We are beyond grateful for their support."
Greenville Police asked the community to help fill its 12-foot K-9 trailer with wish list pet supplies for GCAC, which included dry cat and dog food. In turn, Solid Gold collaborated with AIT Worldwide Logistics, an Itasca, Ill.-based full-service transportation management provider, to deliver 1,384 bags of dry cat and dog food—enough to fill a truck more than double the size of the K-9 trailer, in food alone. AIT delivered and unloaded the 14 pallets of pet food to the GCAC shelter free of charge.
"At Solid Gold Pet, we believe that a healthy pet is a happy pet, and a life of enjoyment with our pets begins with a healthy diet," said Bob Rubin, CEO and president of Solid Gold. "Today, … we join forces with our community's K-9 Unit to advance our core belief: that all pets deserve a nutritious, natural food diet that will keep them healthy and happy. This principle still guides everything that we do today."
Janes Brandly, marketing coordinator
Wentzville, Mo.
TropiClean was founded on the beliefs of helping others. When founder Donald Kassebaum Sr. started TropiClean, he had a vision for creating new, innovative products that would serve his greater mission of helping the poor, widowed, orphaned and needy. Joined by his four sons, his mission has been carried out through the hands and feet of his nonprofit organization, Gifts of Love International.
With a portion of TropiClean's revenue going directly to supporting the poor, widowed and orphaned in countries like Guatemala, Haiti and beyond, the commitment of the Kassebaum family, the support of TropiClean and the blessing of God has allowed Gifts of Love International to build an orphanage, feed thousands and provide homes for many.
TropiClean recently introduced its new shelter initiative, TropiClean First Impressions, which is a program that assists shelters with the adoption process. The initiative supplies products such as shampoo, pet spritz and Fresh Breath Foam to the shelters to use for their adoptable pets. TropiClean's products leave the pet smelling and looking good, providing the very best first impression for a potential pet owner.
Additionally TropiClean donates to charities, special events and fundraisers throughout the year. Donations include kits with a variety of TropiClean products, coupons, single-serve treats and customized gift baskets. Just this year, TropiClean has donated more than 1,000 products to charities and fundraisers that meet TropiClean's beliefs and mission.
Dave DeLorenzo, president
Dallas
Vetscience LLC, maker of the Fruitables brand of dog and cat food and treats, uses social media to promote its giveback program, Monster Pet Rescue, said David DeLorenzo, president of the Dallas-based company.
 "We've done a contest in October called Monster Pet Rescue, which is a photo contest of pets in costumes that pet parents post to social media, and based on the number of votes/likes/shares, funds are awarded to qualified shelter/rescue of the pictures with the most votes," he said.
Vetscience also supports a number of its retail customer events that benefit local shelters and rescues, much of it via production donations, DeLorenzo said.
In addition, the company regularly supports the Humane Society of North Texas, DeLorenzo said.
"They are developing a program to help other rescues raise funds in a turn-key, easy-to-manage program," he said. "We will be discussing ways to support that effort in the next couple months and may help them launch it nationwide in 2017."
Shay Moeller, pet product manager
Sterling, Ill.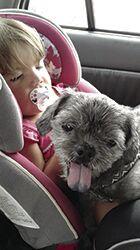 We've always had a soft spot for dogs in need. Wahl's been making pet clippers for more than 50 years and has donated clippers and other grooming products to local shelters for several decades. We've donated grooming supplies to shelters affected by natural disasters as well as supporting a tour that went from shelter to shelter educating staff on how to best groom and photograph animals to help them get adopted.
When we first launched our pet shampoo line five years ago, we saw an opportunity to take our pet shelter support to the next level with the Dirty Dogs contest, and Greatergood.org has been a great partner. The independent 501(c)(3) charitable organization is devoted to improving the health and well being of people, pets and the planet, and since 2006, it has given more than $30 million to charity partners and programs worldwide that work toward our mission. Their connection to shelters nationwide has made it easy to identify and support those pet shelters that have the greatest needs.
This is the fifth year we've done the Dirty Dogs contest, and we see that continuing for years to come. Our goal is to use the power of grooming to help shelter pets get adopted, and this year's goal is to transform more than 20,000 dogs and get them ready for adoption.
Hundreds of these amazing makeovers have been captured through photos in the Dirty Dogs Before & After Gallery, which enables visitors to see what each dog looked like as they arrived at the shelter and after they were cleaned up. They also can search for adoptable dogs in their area, learn more about their stories and share them on social media.
For this year's Dirty Dogs contest, 10 of the most dramatic transformations from the gallery were selected to participate, and public votes determined the top three winners. The animal shelters or rescue groups affiliated with these transformations will receive monetary grants to further support their efforts. First place takes home $5,000, second place receives $2,000 and third place earns $1,000.
Over the past five years, Wahl has donated tens of thousands of dollars to support pet adoption practices and thousands of bottles of pet shampoo to more than 500 shelters nationwide. This year, Wahl donated 1,200 bottles of its all-natural pet shampoo to shelters in need, helping to wash and ready more than 20,000 dogs for adoption.
Chanda Leary-Coutu, senior marketing manager
Tewksbury, Mass.
At WellPet, we're about more than making quality pet food. We're committed to helping pets across the country live happier, healthier lives, including those who need our support the most—pets in need. Through the WellPet Foundation, we support organizations and activities that promote the power of natural nutrition and the benefits of healthy, active lifestyles.
Over the years, we've donated thousands of pounds of food to the likes of the Delta Humane Society, Jackson Galaxy Foundation and PetSmart Charities to help bring the benefits of natural nutrition to pets that may not otherwise have access to nutritious food.
Most recently, we donated to Stray Cat Alliance, a nonprofit organization dedicated to ending the feral cat crisis in the Los Angeles county area. In total, we donated 3,500 bags of Wellness TruFood Baked Blends for cats and 1,000 boxes of our Wellness TruFood CocoChia Bakes cat treats to the group, helping nourish the cats as they wait for their forever homes.
In addition to our national company programs, there are many local organizations that have captured the hearts of our employees and play important roles in the communities we share with our pets. By and large, most of our charitable and sponsorship activity takes place in the local communities where our employees live and work. Our employees often volunteer at local rescues such as the Salem Animal Rescue League, Lowell Humane Society and the Massachusetts Society for the Prevention of Cruelty to Animals.
Every organization we partner with has a story (or many) that touches us, but one in particular is when we recently worked with 4 Paws For Ability, a nonprofit organization that places service dogs with children with disabilities and veterans. The organization was connecting an Indiana family with their newest family member, a service dog named MC who would help watch over their son, who has autism.
Because of the care that MC provides, it's important that she's fed a natural diet to keep her healthy, strong and at her best. To help the family provide for MC, we donated a lifetime supply of pet food. Knowing the impact that MC will have on this family, and that we're able to help play a small role in ensuring she's able to protect the little boy she cares for, is something we feel very proud and honored to be a part of.
While most of our support comes in the form of food donations, each contribution is made on a case-by-case basis and depends on the need of the specific organization—sometimes the scenario calls for funds, other times they're specifically in need of food or volunteers, and other times it's a combination of all three. We work closely with our charitable partners to see what would have the most impact on the pets they serve, and we try to meet that need as best we can.
Amy Schumann, marketing communications
Bozeman, Mont.
Employees volunteer at local food banks, animal shelters and schools, helps build homes for those in need, donates product for raffles and auctions, and to humane societies and shelters
At West Paw Design we are big believers in doing what we can to keep our communities thriving. In 2015, West Paw Design gave nearly $20,000 to both national and local organizations including Montana's own Working Dogs for Conservation.
As of January, 2016, West Paw Design pays employee's a day's wage (8 hours) to volunteer in our community. In 2015, our first year of implementing paid-volunteer time (4 hours), West Paw Design paid for a total of 240 volunteer hours; that's 240 hours that were spent bettering our community.
Besides volunteering, below are some of the ways we give back and the organizations that benefited.
We match employee donations to nonprofits of their choice—up to $25 per employee.
We have an employee-led donations committee that donated $4,000 worth of new products to organizations that benefit animal shelters across the U.S.
We gave to nonprofits that work to improve people's lives by doing things such as help fund a women's domestic violence shelter as well as a warming center for the homeless.
Our employees have the chance to buy "seconds," and we then donate the money to shelters around the U.S.
West Paw Design employs disabled members of our community through a partner organization, Reach Inc., that works to empower adults with disabilities through job placement.
There are two local organizations that are very near and dear to the employees at West Paw Design: Working Dogs for Conservation and Run Dog Run.
West Paw Design proudly supports Working Dogs for Conservation by providing annual in-kind contributions, supplying them with free products and matching any donations we ask our consumers to contribute. For example, in November 2015, we donated $2 for every Zogoflex and Zogoflex Air dog toy purchased on WestPawDesign.com.
West Paw Design is a big believer in Working Dogs' mission of creating a special bond between the dogs and their handlers through play as well as for training. With proper training, these dog's amazing noses can detect things such as weeds before they break the surface, animals that live below ground and aquatic organisms at levels that laboratory methods cannot match. They're also at the forefront of the fight against wildlife trafficking by training dogs to detect poisons, snares and the transport of ivory rhino horn and pangolin scales.
Since they began over 10 years ago, Working Dogs for Conservation has been using West Paw Design's super durable and recyclable Zogoflex dog toys to reward, train and communicate with shelter dogs. Previously considered "unmanageable" as family pets, these superstar dogs have gone on to protect wildlife and wild places.
In 2014, West Paw Design joined forces with Run Dog Run to create an off- and on-leash area for Bozeman-area dog owners to enjoy. With funding from West Paw Design, a generous allocation from Rocky Creek Farm, and the amazing coordination and upkeep from our friends at Run Dog Run, this riverside dog park is a beautiful spot for dogs and their owners to enjoy!
We support our partnership with Run Dog Run by hosting annual events at our employee-staffed (all by volunteers) dog park where we invite four-legged community members to participate in races and enjoy a day out in our beautiful dog park. One of our local animal shelters, Stafford Animal Shelter, also participates in the annual event by bringing adoptable pets for the community to meet.
Jean Broders, brand manager
Muscatine, Iowa
We started GiveLitter six years ago with a simple idea: empower cat-loving fans everywhere to help donate free litter to the hardworking shelters that need it most. During that time, 486,000 pounds of litter has been donated, providing more than 70,000 cats with a month's worth of litter.
Our donations have been large, but the impact on the lives of shelter cats is larger, and our work isn't done. We're out to do even more with GiveLitter through a super-fun game and a goal of donating 90,000 pounds of litter this year alone.
Sarah Stone, director of marketing
Novato, Calif.
At Worldwise Inc., we believe that in order to make the highest impact possible, our focus and our charitable efforts will be on a few deserving local organizations. Our company and our associates are most actively involved with the Animal Rescue Foundation, Cat Town of Oakland and Dogs 4 Diabetics (D4D). We support their events, support giveback programs (on the sales of our products) and support them with volunteer and in-service time as well.
These groups each provide a worthwhile and slightly different service to pets and people in our Bay Area community. D4D is especially close to our hearts. This organization trains service dogs that can alert a diabetic patient about a potentially dangerous drop in blood sugar before it's detectable by medical instruments—all with their amazing noses!
We love that dogs trained by D4D go home with one of our luxurious memory beds as well as toys from goDog and Hear Doggy. The greatest part of supporting this organization is the tangible benefits of seeing the dog and patient teams together at the events we participate in—it is a wonderful reminder of the great work that we help support and the difference these dogs are making in the lives of so many deserving people.
We provide product both for use by the charity and for raffles and auctions, we sponsor and attend their events, we donate product and funds to their drives, we use our social media channels, PR and marketing resources to spread the word about their events, drives and efforts on our social media channels and pretty much provide any assistance we can! Our sales executives and liaisons also work closely with local pet specialty retailers to promote "where to buy" to help drive future business into our retail partners' stores.
Pet Industry Businesses that Give Back: Comprehensive List
2 Hounds Design Inc.
Galgo Rescue International Network (GRIN), Hope for Hounds/Greyhound Health Initiative and Paws in Prison
Safe Shelter Program
American Distribution & Manufacturing Co.
Compassion for Pets Foundation
Ark Naturals
America's Vet Dogs, Best Friends Animal Sanctuary, Naples Humane Society and Puppies Behind Bars
Barkworthies
Chews Rescue shelter program, Richmond Animal League
Leave No Paws Behind, Chicago Canine Rescue, Newtown Kindness
The Emma Zen Foundation and The Pongo Fund
Central Garden & Pet Co. - Adams
Code 3 Associates (Helping to protect animals during disasters)
Darford Treats / CanAM Pet Treats
Angels Animal Rescue, Okanagan Small Dog Rescue, The Road Home Rescue and United Way North Okanagan
Helps find homes for rescued/abused animals
Donates product to U.S. animal charities
Emerald Pet Products
ARF – Animal Rescue Foundation in Northern California, Bay Area Pet Fair Adoptions through Pet Food Express, Contra Costa Humane Society, Dobb's Animal Shelter
Evanger's Dog & Cat Food Co.
Annual nature walks to promote healthy pet lifestyles, Department of Homeland Security (help train service dogs), Dogs at Boggs, Evanger's Pet Rescue and Shelter Donation Program, Ontario SPCA Investigation Facility, Project: Books, which donates books to people in need, Goathouse Refuge
Fidobiotics
Animal Shelter of the Wood River Valley, Best Friends Animal Society, Humane Society of Utah, Ogden Pride Festival, Utah Pride Festival
Fluff & Tuff
The Barking Lot Rescue/Shelter, Chicago Canine Rescue, The Fix Foundation, Peace and Paws, Start a Snowball, Montgomery County Shelter in Maryland, and The Ronald McDonald House of Western Washington and Alaska
For Animals Sake
30 percent of product sales to animal charity, nonprofit and other animal welfare organization partners
#HaloFeeditForward
Hikari Sales USA Inc.
Pets in the Classroom
Kathmandu Animal Treatment Centre, Meals and Water for Victims of the Nepal Earthquake
Human Animal Bond Research Initiative (HABRI) Foundation
Provides Cat Claws scratching pads with adoptions, Scratch 'n Bits for Cages donations, discounts for nonprofits, product donations, discounted spay/neuter vouchers
International Veterinary Sciences
Active-duty police K9 units in Southern California, U.S. War Dog Association
John Paul Pet Pals
JustCause, Sachi Animal Rescue, The Sam Simon Foundation and Westside German Shepherd Rescue
Sophie's Circle, a nonprofit dog rescue/rehabiliation organization and pet food bank in New Smyrna Beach, Fla.
Kriser's Natural Pet
Wings of Rescue's The Freedom Flights
Loving Pets
Action Volunteers for Animals, Canine Angels Service Dogs, Pets for Vets, Susan G. Komen
Guide Dogs for the Blind, Non-Profit Animal Rescue Program and Non-Profit Charity Rebate Program
Official Pet Food Partner for Best Friends Animal Society; helps lead an awareness-building campaign called Long Live Pets to encourage adoption
NaturVet / Garmon Corp.
Animal Rescue Kompany, Best Friends Animal Society, Canine Support Team, Mary S. Roberts Pet Adoption Center, NaturVet Foundation, Petco Foundation's Animal Rescue Fund, Riverside County Sheriff K9 Team, Retrievers and Friends
Nordic Naturals
Carter's Kids and Paws and Stripes
Nulo Pet Food
Aces for Animals
Oxbow Animal Health
Oxbow Cares, Rescue Grant Program and ongoing product donations, educational support and emergency support
sWheat Shares donates 2,000 pounds of sWheat Scoop every month to U.S. rescue programs
Pilots N Paws
PetSafe / Radio Systems Corp.
Bark for Your Park, Morris Animal Foundation's Fight Against Canine Cancer, Most Pet Friendly Community, Peaceful Kingdom and the Go North Transport Collaborative, PetSafe Dog Parks, Somebuddies
Planet Dog Foundation
Plato Wags Back, Shelter to Soldier, Fresno Bully Rescue, LabsandFriends.org, provides financial and product donations to rescues and shelters
P.L.A.Y. (Pet Lifestyle And You)
International Fund for Animal Welfare, Muttville Senior Dog Rescue, Petfinder Foundation, Rescue Pledge, Scholars Helping Collars Scholarship, Warm Bellies Initiative and ZERO - The End of Prostate Cancer
Precious Cat
Multiple Myeloma Research Foundation—nearly $7 million has been donated since 2009 in pursuit of a cure
Maxfund Shelter, Natural Disaster Relief Fund, Pet of the Month Pay It Forward photo contest
Radagast Pet Food Inc.
WildCat Ridge Sanctuary
Radio Systems Corp.
Volunteer support, grants and product donations to organizations working to improve animal welfare or youth education
Redbarn Pet Products LLC
Colorado Pet Pantry and Redbarn Cares
Rescue Pet Foods
Animal Hope and Wellness Foundation
Res-Q Naturals
Karma Rescue and Vanderpump Dog Foundation
Rolf C. Hagen (USA) Corp.
Animal Haven
Ruff Dawg
Canines for Disabled Kids
Pet Rescue, N.Y.
Sojos 
Wags & Whiskers, Best Friends Animal Society, Creating Wellness Social Therapy Canine Program, several human charities
Solid Gold
Greenville County Animal Care
Multiple causes
The Honest Kitchen
Big Hearts for Big Dogs, The Pawlanthropy Program, Wings of Rescue
TropiClean
Gifts of Love International and TropiClean First Impressions
Provides collars/leads to local shelters
Best Friends Animal Society
Vetericyn      
United States War Dogs Association – Chapter 1, World Vets, Ghetto Rescue Foundation, Penang Animal Welfare Society, Noah's Ark
Wahl Clipper Corp.
GreaterGood.org and Dirty Dog Contest
WellPet LLC
4 Paws For Ability, Lowell Humane Society, Massachusetts Society for the Prevention of Cruelty to Animals, Salem Animal Rescue League, Stray Cat Alliance and WellPet Foundation
West Paw Design
Reach Inc., Run Dog Run and Working Dogs for Conservation
Kali's Wish
Humane Society of South Platte Valley
World's Best Cat Litter
Alachua County Animal Services, Capital Area Humane Society, Crossroads Campus, Dunn County Humane Society, Oregon Humane Society and Give Litter
WorldWise Inc.
Animal Rescue Foundation, Cat Town of Oakland and Dogs 4 Diabetics
Donates to company-sponsored clubs and societies, supports USARK with funds and product
Dog and Cat Cancer Fund
This article originally appeared in the October 2016 issue of Pet Product News.