Alison Schwartz, general manager of All Pets Considered in Greensboro, N.C.
Type of business: Primarily brick and mortar
Years in business: 23 years
Special services and community involvement: Multiple monthly adoption fairs; rescue organization yard sales, craft sales and information meet ups in Two Paws Up Community room; grooming salon and spa 
PPN: What are the top-selling products in your store right now?
AS: We currently have a focus on helping our customers find the right food for their pet. We have been working with customers using the Glacier Peak Holistics Alternative Sensitivity Assessment and have found it to be a valuable tool. For dogs we love Fluff & Tuff toys—especially the fish styles! For cats we have focused this year on trying to find unique items like Carrie Belle's Calicos basket beds and the Petlinks brand automated cat toys.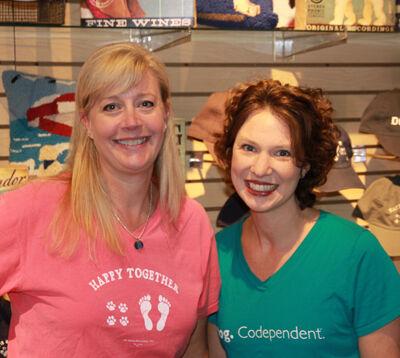 PPN: What is your favorite product right now? 
AS: It is so hard to pick just one! One of my favorite parts of being manager is picking items that we will carry in the store and building relationships with our vendor representatives. I have recently adopted a little dachshund named Merida that comes with me to the store each day. My favorite recent pastime is ordering new outfits for Merida (and for the store). So far my favorites are sweaters from Up Country and Chilly Dog and dresses from Dogs of Glamour and The Worthy Dog.
PPN: What trends have you been keeping your eye on most closely? 
AS: When we expanded last year we added three additional double-door glass freezers to our raw food section. We see this segment of the pet food industry growing fastest and being a big draw to customers that seek out our store. Aside from being a healthful way to feed pets, it is also an equally good way to bring the customer back into our store more frequently to check out additional sales and samples on other items.
PPN: What business challenge are you currently in the process of tackling? 
AS: In the past year we have had a lot of competitors open up in our area, which has forced us to focus on what sets us above our competition. We have learned we have an extremely loyal customer base that values our customer service excellence. We have considered offering pet food delivery to our customers for convenience and time savings. Our challenge as a store has always been to stay current and involved in community events to keep our store name out there.
PPN: What business goal are you hoping to achieve this year? 
AS: We have always had a great base of loyal customers that enjoy supporting local businesses, but our goal this year is to reach the level of customers that have previously purchased their pet products at grocery stores or mass retailers. We are in the midst of advertising targeting these customers to tell them how our store and, in turn, how our products, are better. We are doing an education component to address the myths such as premium pet foods are more expensive and directly targeting customers that need help finding the right pet food for their pets.
---
This article originally appeared in the October 2015 issue of Pet Product News.